Creating beauty with watercolor spray painting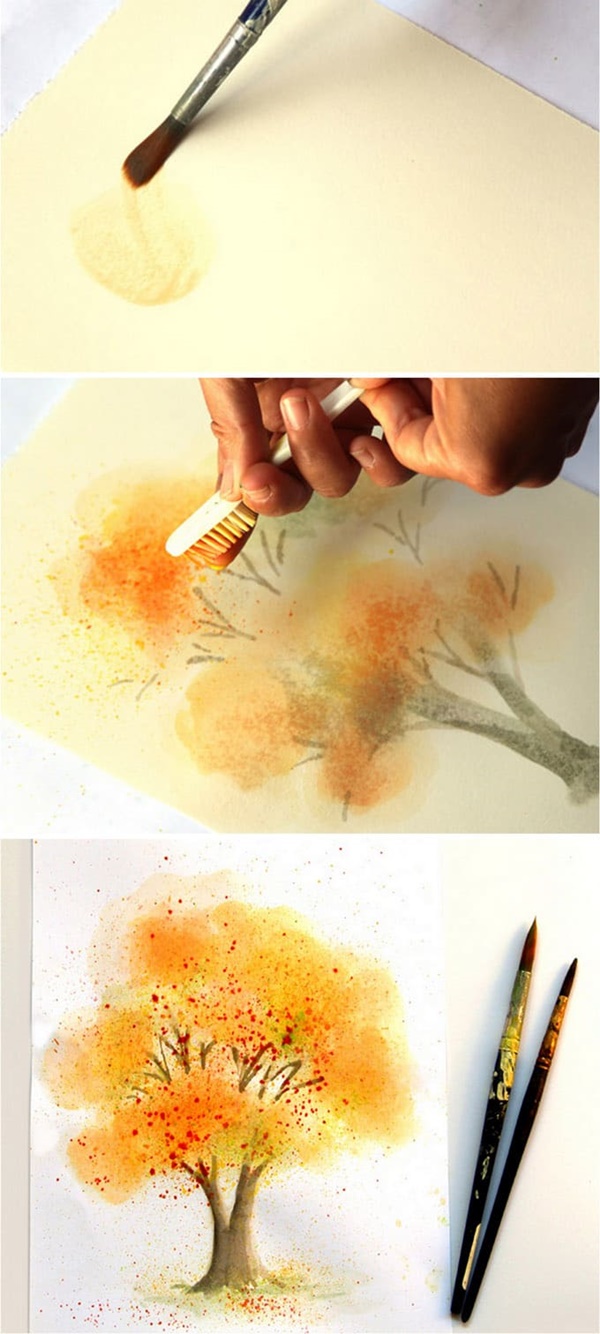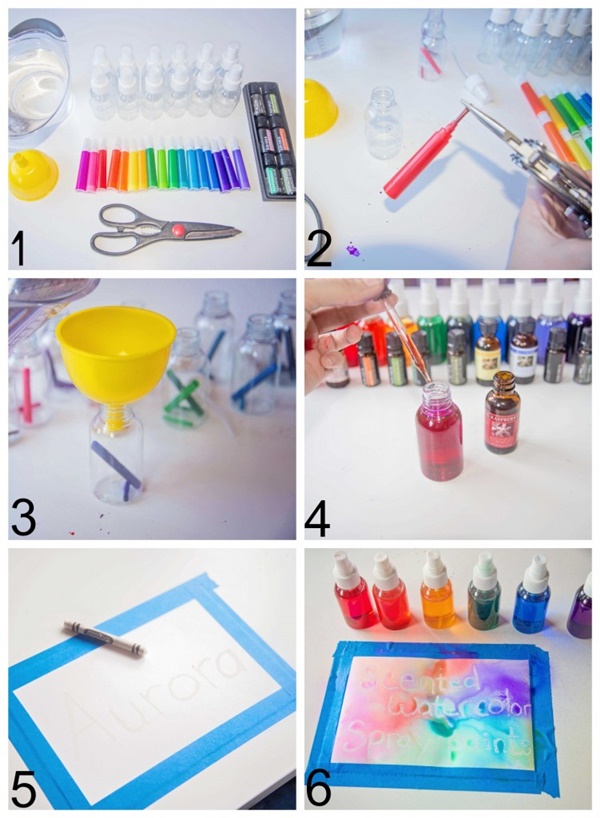 We often look at an elaborate looking dish wondering how difficult it would be to replicate it. And then when someone tells us how easy preparing the dish is, we get completely taken aback. We again look at it with sheer disbelief! Spray paintings are pretty much like a dish of such kind. When you look at a beautiful spray painting, you assume it to be difficult, but when you are showing the inside trick, you realize it's a breeze. Spray painting is probably one of the most amusing yet simple painting tricks beginners extremely love. And the fact that you can create anything and everything with this painting technique, makes it popular among ace painters too.
Colorful trees with watercolors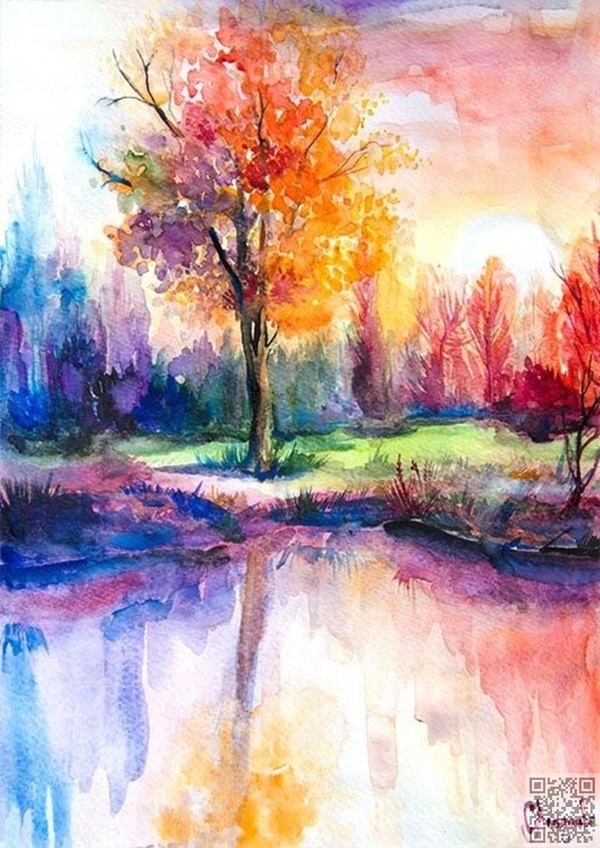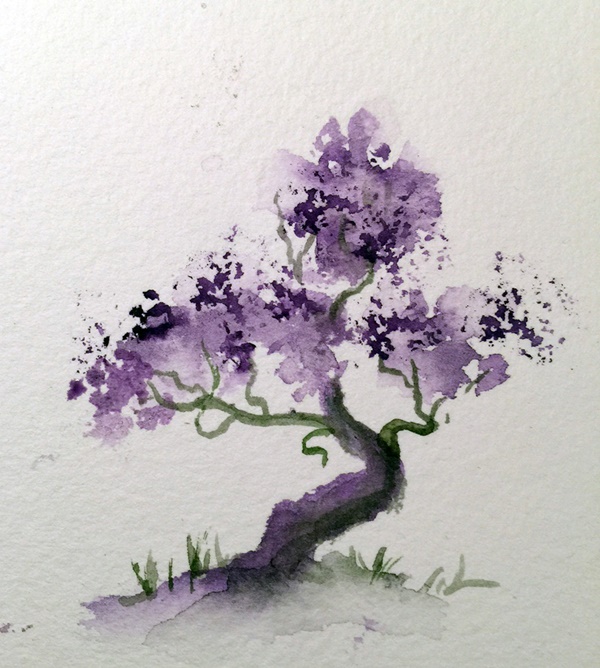 Amateur painters love painting trees. They are easy and simple to create. And no matter how inexperienced you are, if you can hold the brush properly and have a little sense of colors, you will be able to create a tree without much labor. And that is why, one of the primary things that you should try painting with watercolors, is trees. With watercolors, you can paint trees of any kind, but one type that's quite favorite among art enthusiasts is the multicolored tree, with colorful leaves and a brown or black trunk.
Landscapes with watercolor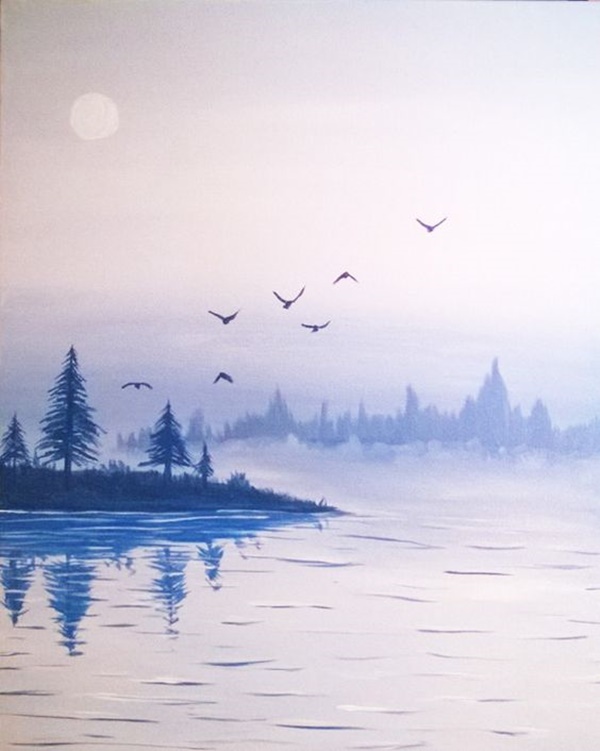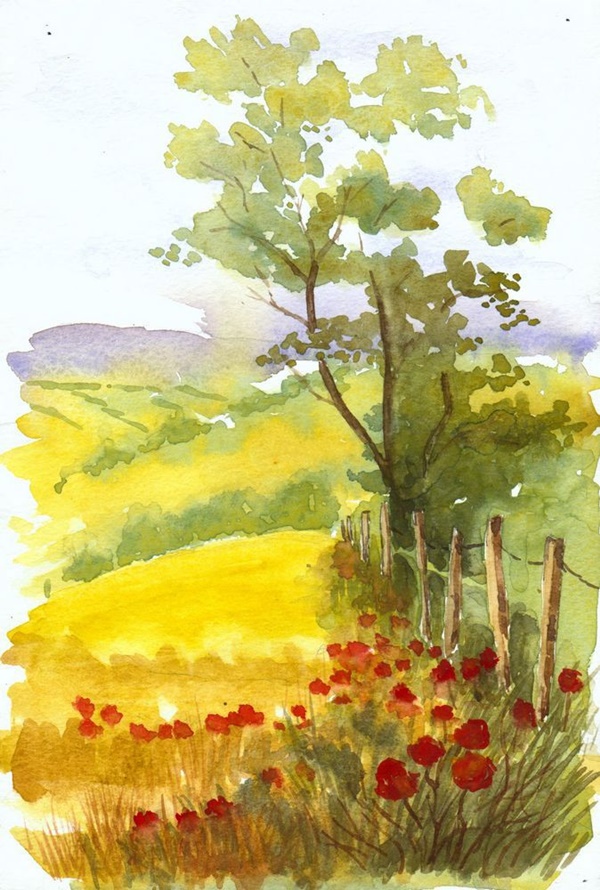 Talking about Simple Watercolor Painting Ideas, how can you forget landscapes? Although landscapes contain a lot of elements, they are comparatively easier to paint with watercolors. All you will need is to choose a landscape that you think you will be able to make and then you can get going. Trying out a typical landscape with the sun, hills, and meadows would be the best bet for you, especially if you are a beginner in this field.