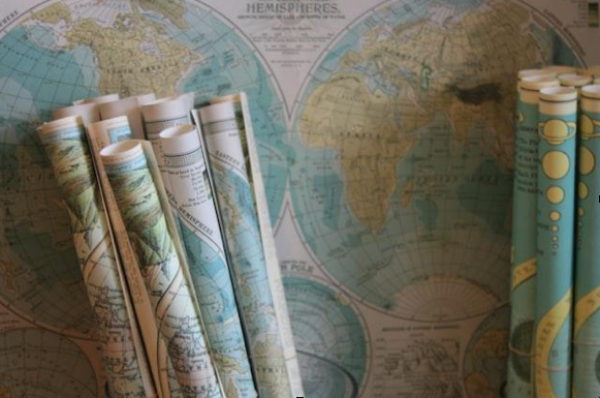 Photo by Ruthie on Unsplash
Canvas prints are a perfect choice for many home and office needs. They can make fantastic decorations in any room, and they can help you sell your own stunning artwork. A canvas print has a higher quality than other prints, and choosing rolled canvas allows you to get even more benefits from your canvas. Rolled canvas is an increasingly popular choice that can work for you as well. Here are some of the ways a rolled canvas can help your business or brand.
Lower Costs
Getting a quality canvas print doesn't have to break the bank. Purchasing a rolled canvas helps save you money because the cost of producing and shipping is much lower than other options. Stretched canvases require a frame to wrap around, which is an additional cost to both you and your printer. Plus, you don't have to pay extra for the cost of labor for someone to stretch that canvas or to operate the machinery that can do it for them. And with the canvas rolled up, shipping the final product weighs less and takes up less space, so you don't have to spend as much on delivery.
Safer Delivery
A rolled canvas doesn't just come with cheaper shipping; it also comes with safer shipping. There's a lot that can damage a stretched canvas, even if it's properly packaged. But if it's rolled up and stored in a packing tube, there's less risk of damage to your canvas. Additionally, because the canvas is already rolled up, there's less chance of bending or folding. While you'll need to spend the time laying out your canvas to get it to lie flat, the overall protection during shipping is well worth it.
Easy to Move
Not everyone stays in the same home or office all their life. And when it's time to move, a rolled canvas can make it even easier for you to get your decorations shifted around. Re-rolling and storing a canvas helps you save space when packing, and it protects your beautiful canvas print from harm during moving. Not only is it great for moving with you, but it's also perfect for shipping out to clients or customers. Because you can store them all rolled up, you can save space on your storage and quickly ship them out when needed.
Customization
Purchasing a rolled canvas isn't just great for business. It can also help you express your creative side. Because there's no initial framework for the canvas, you can design one of your own creations. You can use your canvas print to help with a variety of DIY projects, turning a simple and easy printing job into an even more wonderful work of art.
Canvas prints are quality products that can help you decorate your space or boost your online store. If you want a cheap way to get quality canvas prints, consider getting a rolled canvas during your next printing order.