Disney princess drawing is all about your creativity and creative instinct! How far can you travel with your artistic soul decides your excellence in this type of drawing? You are well-aware of the leading Disney princesses like Frozen, Sleeping beauty, Snow White, and Cinderella, a heart-throb for the cartoon fanatics.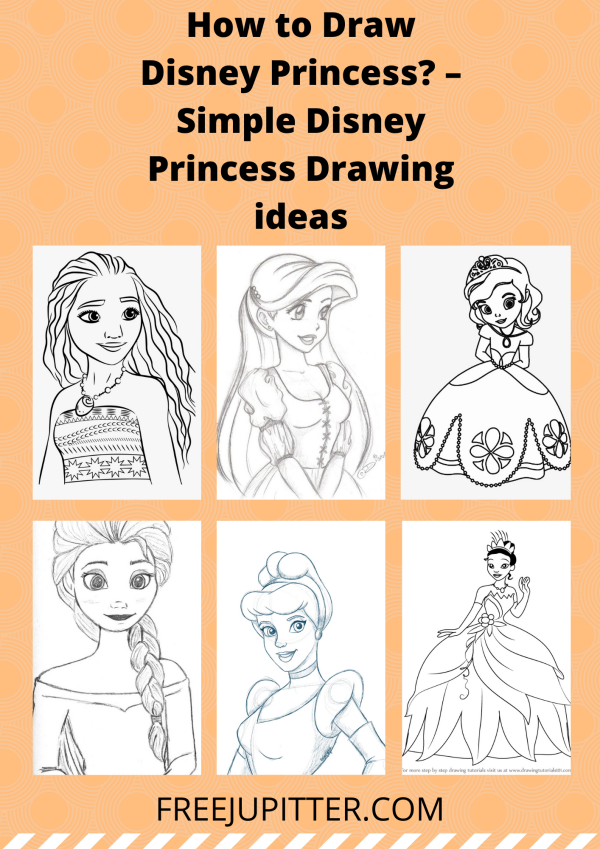 Their blissful and mesmerizing beauty is breathtaking and eye-striking. How about jotting them down on a drawing paper and giving them real-life colors? Disney princess pencil drawing ideas to explore your artistic side is stated in this blog.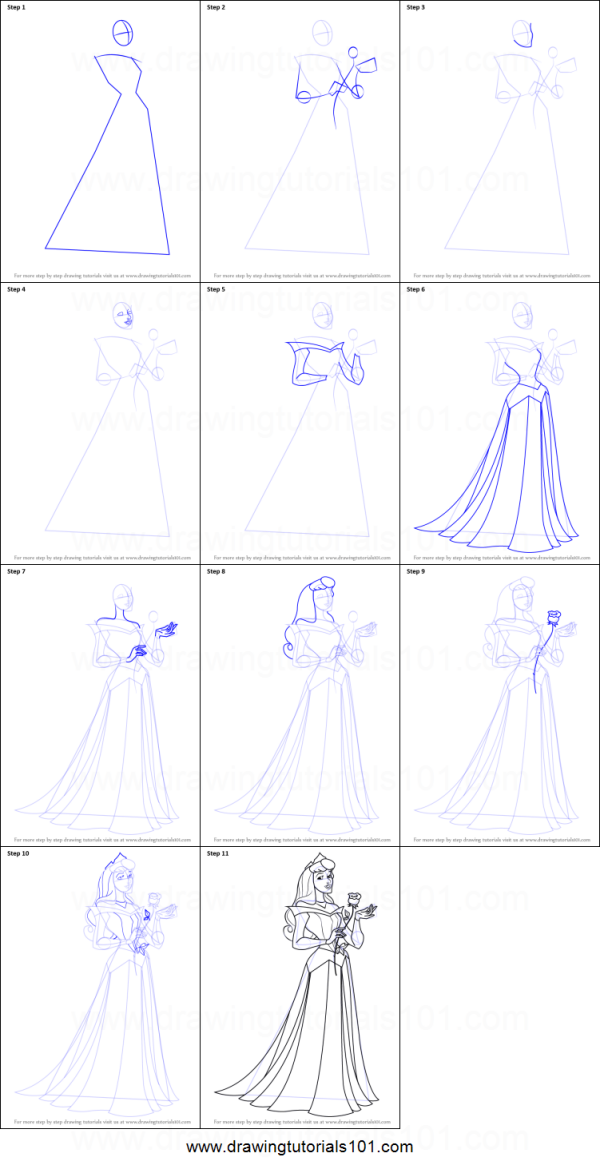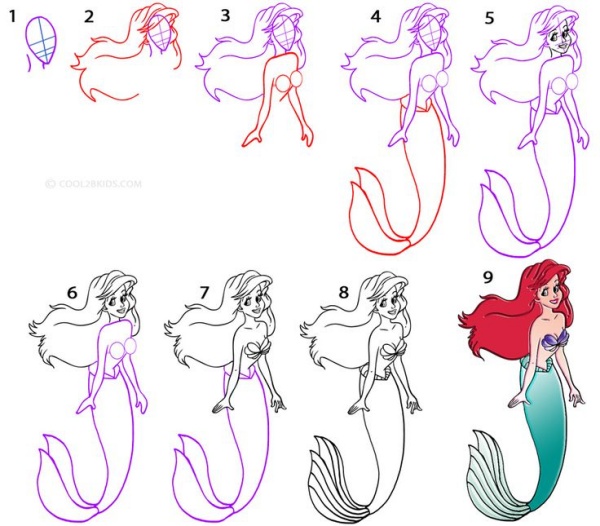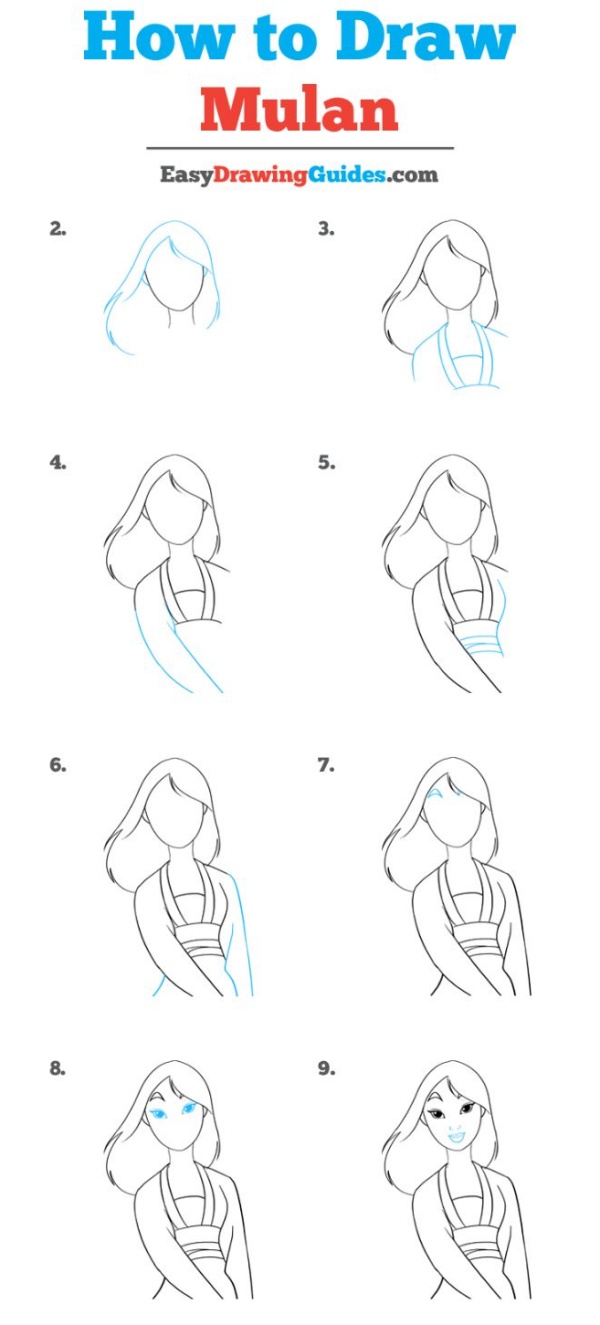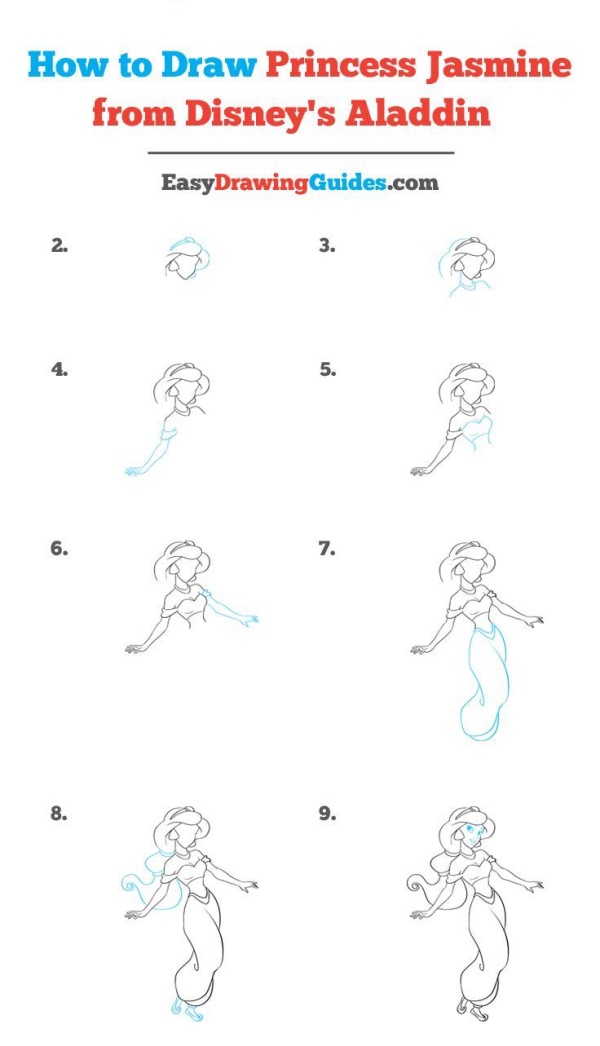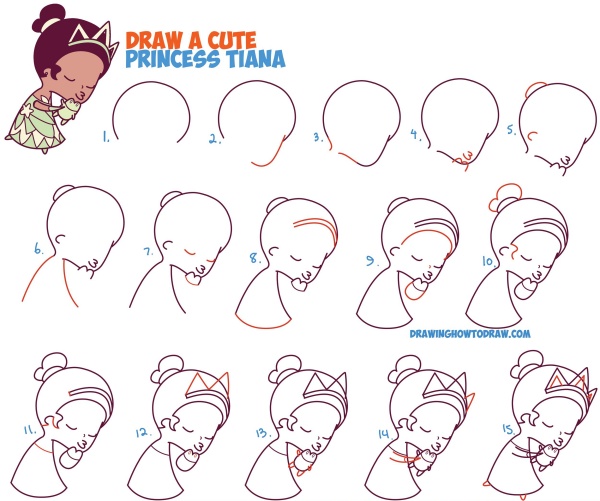 How to Draw Disney Princess? –Simple Disney Princess Drawing ideas
Before starting with the Disney Princess Drawing how to part, you need to pep up for the process. Keep handy a list of essential items that you need to make an exciting picture. Along with Disney princess drawing, another vital part is to color it right. For this, you need to keep along a pack of good quality colors to add colorful shades of your favorite princesses. Things you need to start with the drawing are pencils, paper, drawing paper, colors, a board, a sharpener, and erasers. With all these things, you can begin to materialize your creative skills in the form of an impeccable drawing image.
Steps to start with the Disney Princess pencil drawing are:
Step 1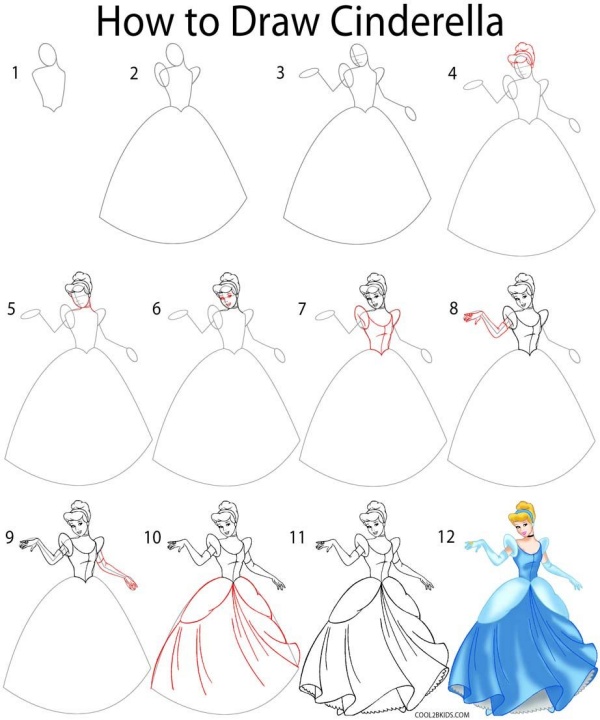 First and foremost, you have to start by drawing the outline and shape of a princess and her flowing gown in the image below. Stretch lines to the downside and make multiple layers to accentuate the majestic look of a pretty princess. After this, create a mannequin frame of the Disney princess that gives an outline to your drawing.
Step 2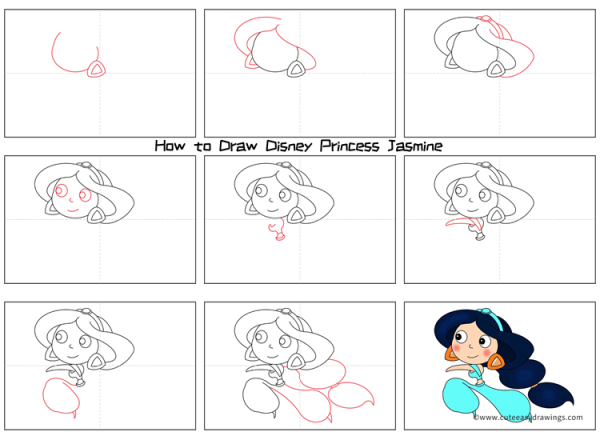 Create an oblong shape of her head and then create the facial features as per the guidelines. The next step is to draw the torso shape along with a lining through the arms and gown. While sketching the body figure, create curl linings around her face to create the shape of hair bangs. Make it uneven so that it rolls over their nose and the forehead. Hair flicks at the side can add further details to the hairstyle.
Step 3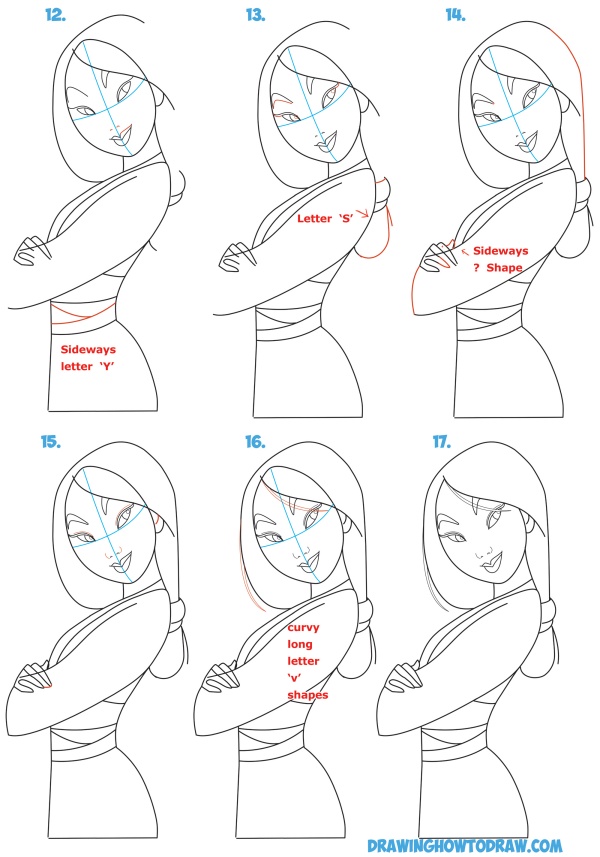 Give sharp eye structure and big lashes that accentuate the beauty of a Disney princess drawing. You can highlight it later using kohl color on the brows and lashes. If you are not a pro artist, start making a simple almond-shaped eye and then add minor detailing to it.
Step 4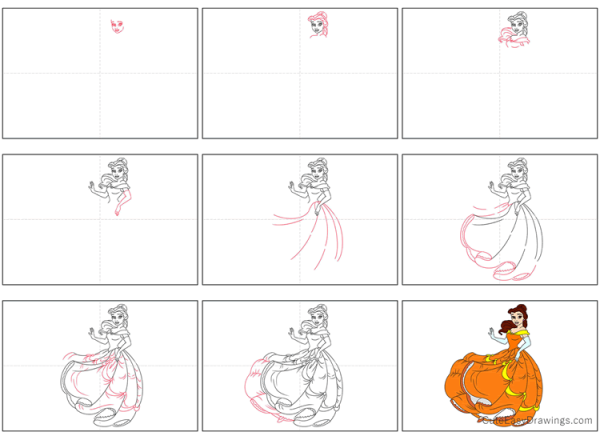 Not to miss out on the collar of her dress that covers the collar bones at the neckline. The receding collars can give her attire a good finish, and it looks impressive.
Step 5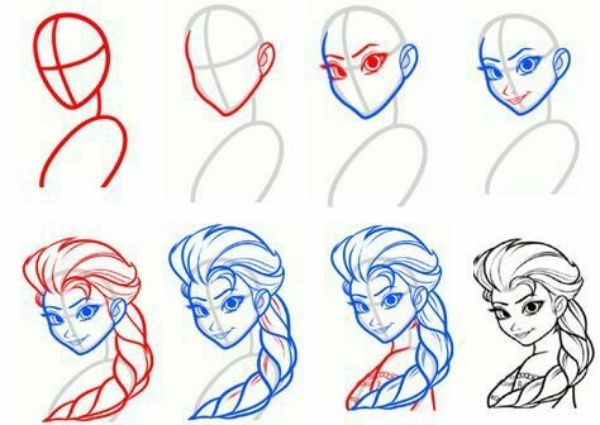 As you know, the Disney princess have a long and lean art structure; you have to extend their arms and make them look beautiful. Extend the shape of the hand and pretty long fingers to complete the design. Disney Princess's pencil drawing displays the stunning look of the beautiful fairy-like princess.
Step 6


Moving on to Disney princess drawing how to process, draw two inward curves to give her a lean and perfect waistline that adds definition to her look. At the waist, extend multiple flowing lines towards the downside to create her dress. While making these lines, ensure that they are taper at the waist and get broader towards the bottom. It adds a balloon-like look that decks up the pretty princess with fine precision.
Step 7
Now move back to the top and draw her golden hairline and fine strands that run across the face. What's next? The dress and hairdo of the Disney princess play a significant part in her overall look. The messy yet appealing hairstyling of the princess is breathtaking for sure. Try to add some details to the hair look by adding some interesting hair accessories to it.
Step 8


Now draw her lipline and sleek jaw to complete the face structure. While extending the lines, try to thicken the finger and arms further for a neat look. In a Disney princess drawing, you have to make the plump lips look beautiful and perfect. Color them pink or red as per the dress color of your favorite princess.
Step 9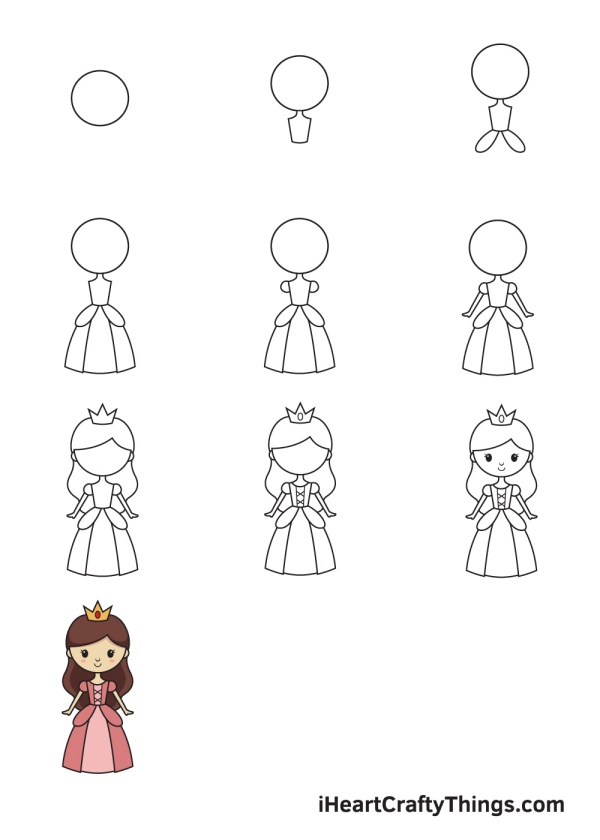 Head towards completion of hairstyle along with a pretty crown on top that appears like a Tiara. Add some sketching details around her chest and neck. Now make vertical lines in the Disney princess pencil drawing on the front portion to make the dress top. Cap off the bottom side of the gown, as shown in the image below. Erase all the additional shapes or lines that move out of the borders.
Step 10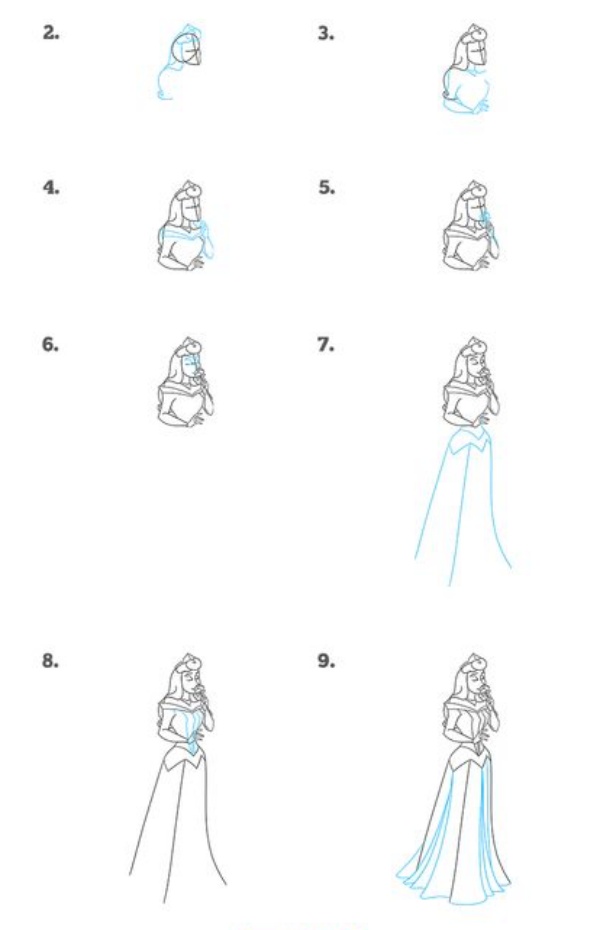 There you are! Ready with your Disney Princess Drawing. Now the most creative part is to fill in beautiful colors to the drawing. Be careful while coloring the face of your princess, and try to highlight every feature specifically. Give a shaded blonde look to her hair and stretch your imagination to give a perfect look.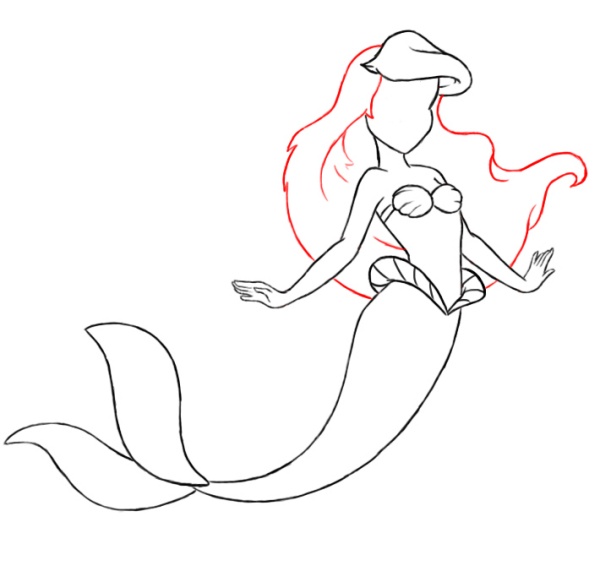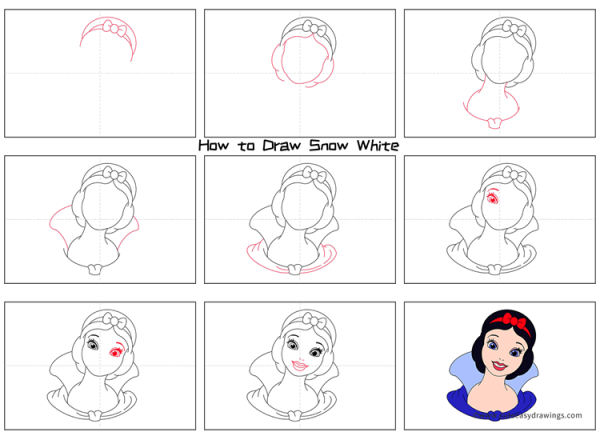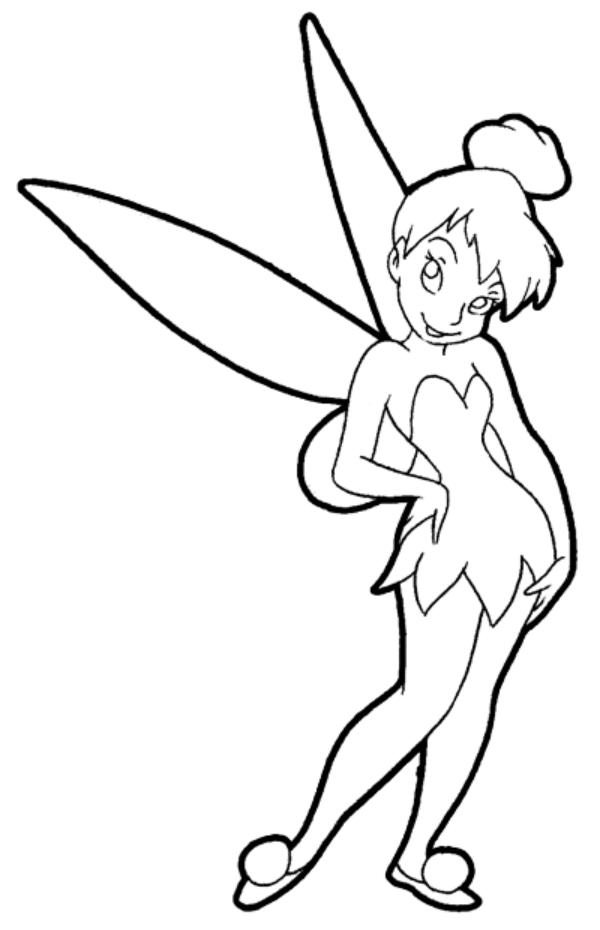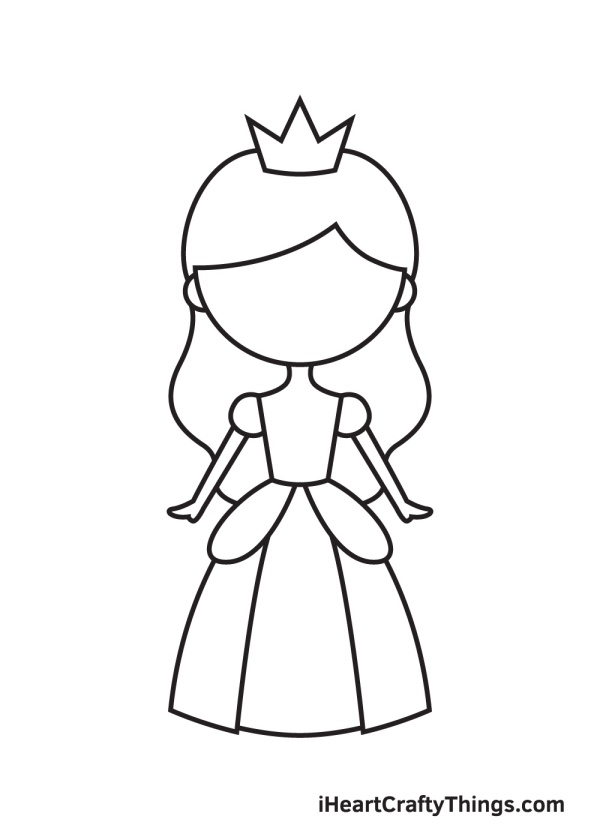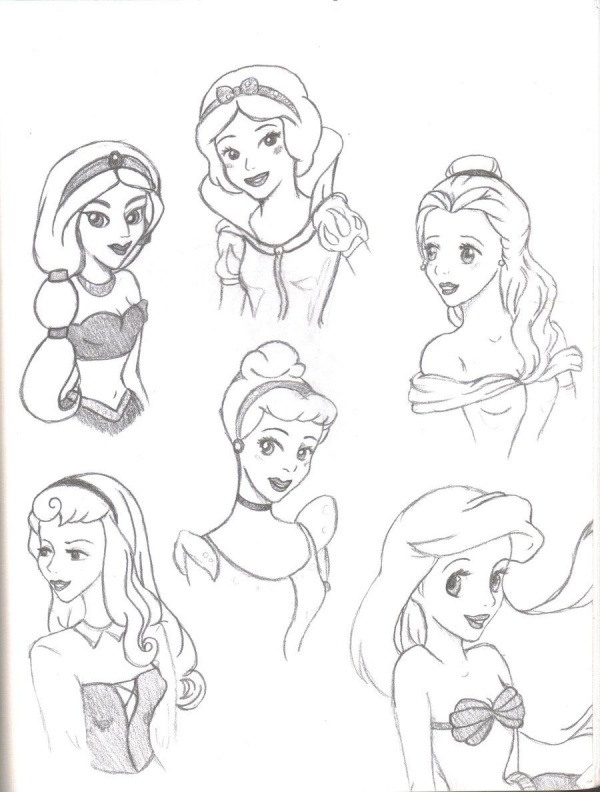 Final words
Disney Princess Drawing is all about giving wings to your imagination and creating a masterpiece that looks par at precision. You do not have to be an expert artist to draw your favorite sketches. Some basic knowledge of drawing and colors can help you to prepare an excellent piece of art. The easy tutorial explained above might prove helpful in guiding through the steps to frame this artwork. Enjoy your Disney princess pencil drawing!