How to Date Safely: Taking Dating to Real-Life
Over the last decade, the dating scene has drastically changed. Instead of going out and finding a potential partner at social events, many have turned to the internet to find a significant other. The shift from finding a partner in real life to finding one through online dating has come with some complications.

Where most people used to find their partners through mutual friends, the Internet has provided a much broader range of potential partners to choose from. So instead of going out with a trusted person whom friends and family are familiar with, you're now sitting across from a stranger when you take the conversation from the Internet to real life. This article will delve into several ways to ensure your date goes safely and smoothly. Let's start with where to find a date in the first place.
Use a Trusted and Anonymous Dating Service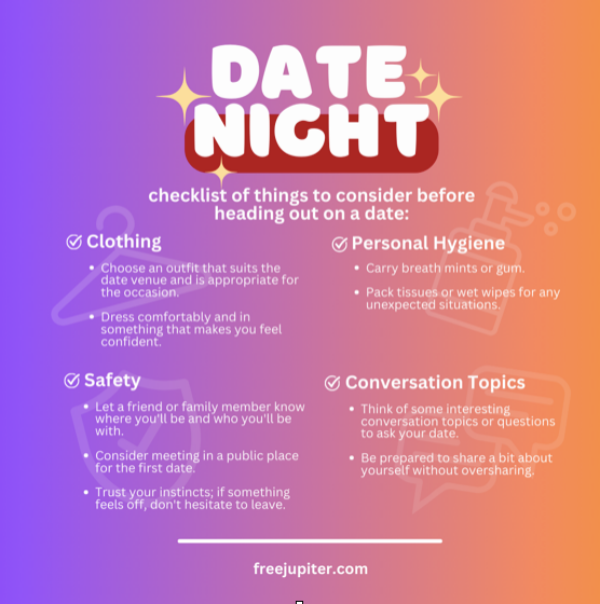 You might have heard of the numerous dating apps and websites available on the Internet. Basically, anyone with a credit card can join these dating sites, and not often are their identities checked. For people with ulterior motives, such as scammers, accessing your profile is a piece of cake. And since most dating programs require you to fill in lots of information about yourself, pretending to be a good match and persuading you to go on a date is usually not that hard. This is where LuckyCrush comes in.

LuckyCrush is an online dating service as well. However, instead of having to create a profile and filling in every bit of information there is to share about yourself, you can date safely and anonymously online. The only thing you need to use this service is a device with a camera and internet connection. To find a match on LuckyCrush, you simply go to the website, click on your gender, and you'll be connected with someone from the opposite gender within seconds.
Benefits of Dating Anonymously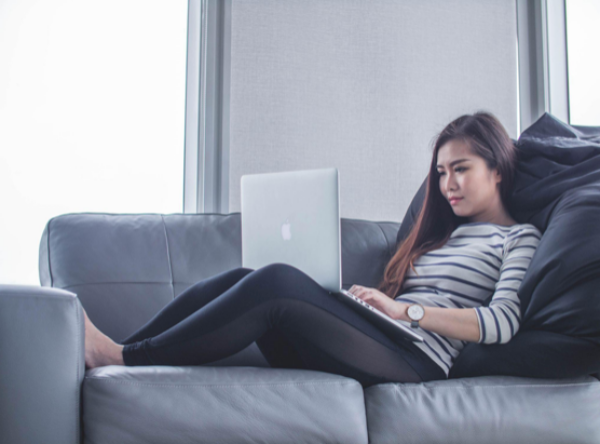 Besides not having to disclose any personal information, there are great benefits to dating anonymously. Firstly, it saves a lot of time. Filling in all the information that most dating websites require can be quite a hassle as they need your personal information but often ask you to write a biography and more. By using an anonymous service, you can skip this step and go straight to finding a potential partner.

Furthermore, dating online creates safety and security. Many men and women have complained that real-life dating comes with safety complications. Some were followed home, some were stalked, and others could not use their dating service anymore without the harassment of a date gone wrong. Since an online dating service can be used from the comfort of your home, these risks can be eliminated.

Source: picture from Unsplash.com by Mimi Thian https://unsplash.com/photos/BYGLQ32Wjx8 14-07-2018

A third reason why using an anonymous service is a true blessing is because it empowers people to leave an uncomfortable date without consequences. For example, on LuckyCrush, if you don't feel connected with the person you're chatting with, you can simply click the next button and move on to the next person without leaving even a trace of personal information. This is often a problem when a real-life date becomes uncomfortable, as many don't feel secure enough to end a date on the spot.
Make Sure People Know Where You Are
If you do decide to take a date off the Internet and into real life, make sure that at least several people know where you are and who you're with. This could be friends, family, and even restaurant staff. Luckily, the taboo on online dating has decreased significantly, but some still feel shame in dating someone they've met online. Even if you're one of these persons, ensure that at least someone knows you're on a date to ensure your safety.

Telling your family and friends is the best way to go, as they will probably do anything in their power to make sure you're okay. But if you don't feel comfortable telling them, telling the restaurant staff might help as well. Restaurants often have protocols in place for helping guests in need, including those on a date, when things go wrong.

If you decide to tell your friends and family about your date, tell them where you're going, and with whom. Send them your date's online dating profile, and share your live location with them before leaving the restaurant. If your date did not end well or made you uncomfortable, ask someone to come and pick you up.
Pick The Right Spot for Your Date
Picking the right spot for your date is another way to increase your safety. Make sure you are the one picking, or thoroughly check out where your date is taking you. Never meet someone if they don't want to tell you where they're taking you, and make sure that the palace you are going to is in a busy area. A place where many restaurants and bars are clustered together is a great spot for a date, as many others are around to help if things go south.

Another thing to consider is how to get to your date. If you don't want to drink alcohol, going by car is a great excuse, and taking public transportation is usually a great reason to leave a little earlier. If you do go by car, make sure that the place you're going to has private parking, or you can park on a busy street nearby. Parking garages or parking lots far away are often not a great idea, as fewer people are around.

Overall, there are many ways to increase your safety regarding online dating. Thinking things through before agreeing to a real-life date is very important, and so is letting people know where you are and what you're doing. Use an anonymous dating service to protect your information and make sure that you're going to a place in a bustling area. By using these tips, dating should become a comfortable endeavor.