Simple- yes, that's the thing we are focused on so you can craft yourself a desired and splendid watercolor painting. First of all, hats off to you since you showed interest and courage to try hands-on with messy watercolors. Watercolors are messy and it's not that easy to work with them yet this one is considered as one of most famous painting styles in the world. From a school going kid to adult pro artist, everyone loves to work and play with watercolors so are these Simple Watercolor Painting Ideas and tips for the art lovers.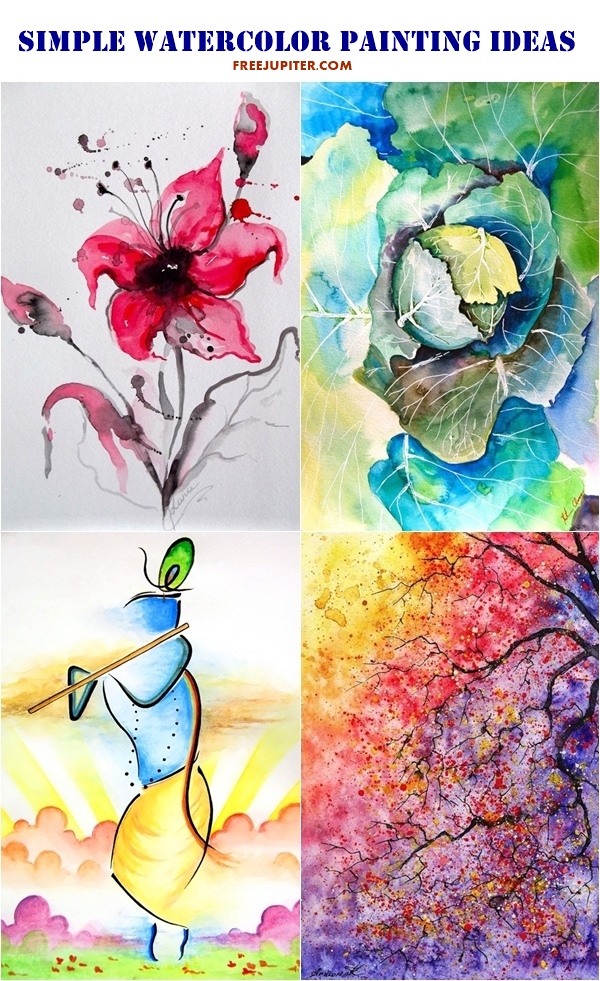 You will be needing the supplies i.e. Paints, different brushes, watercolor paper, soap, container of water, palette, towel, pencil and eraser. Yes, these basic supplies will assure you the fantastic and pleasing watercolor masterpiece and there're also many ways to use watercolors in daily life.
Simple Watercolor Painting Ideas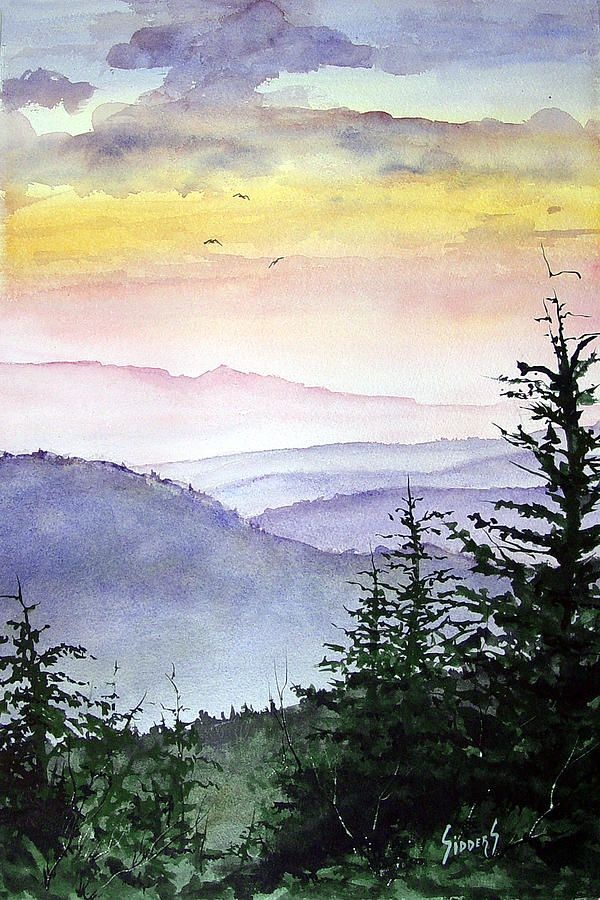 Draw lightly so you can paint the design easily and without any mistake and if there is any mistake, corrections are made easily. Nature is the true inspiration and landscape painting idea is the foremost thing that may come to your mind.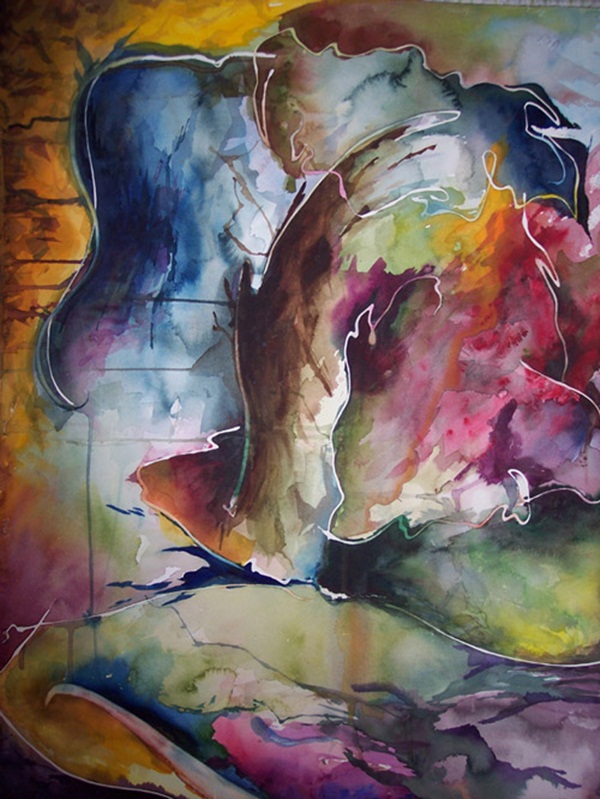 Abstract paintings can be done perfectly with watercolors as you know abstract paintings are known for depicting the deep thoughts and alive emotions. But, make sure to start working with simple and easy abstract painting ideas. Don't forget to make the layering once the first coat is done.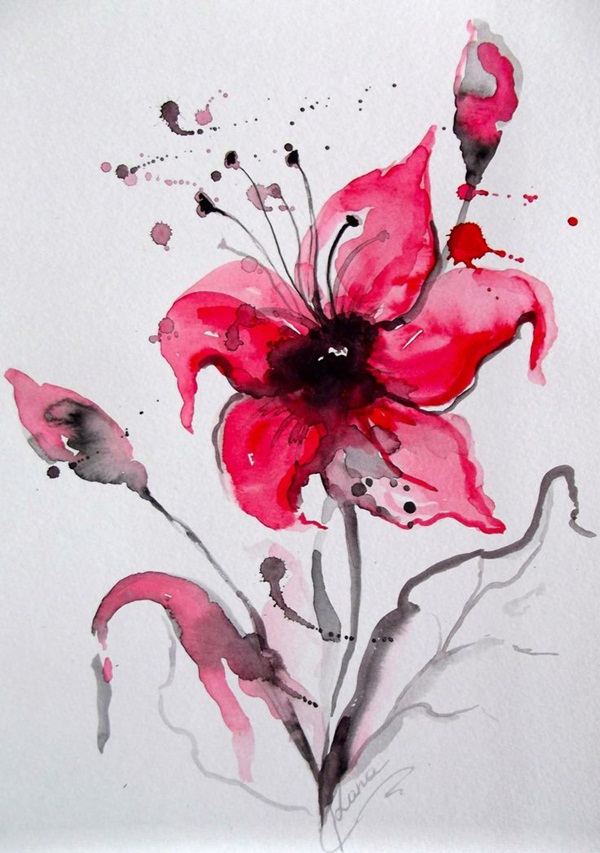 Use white as the base color and keep it in mind as it's  a secret tip from the pro artists tot he, beginners. White base color will bump the rest of the colors.  Flower paintings are widely popular among artists and so you can easily find the different ideas on google and Pinterest. These flower pot painting ideas and designs can let you admire the art and your gardening hobby along with home décor hacks.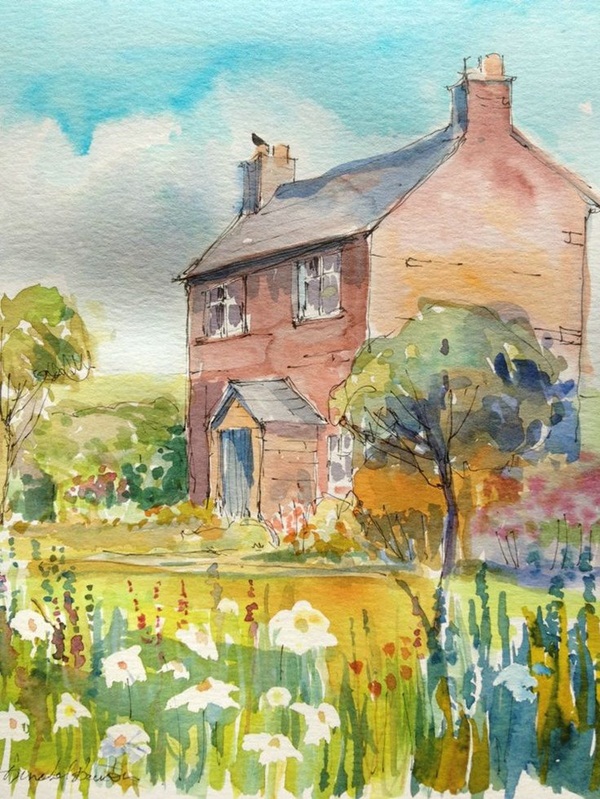 That's awesome, isn't? A complete dream-house or a farmhouse is something that every one of us would love to have. Such paintings take your many hours or the days if you're not an art savvy. And once you're done, feel free to sale such adorable at the piece on the internet.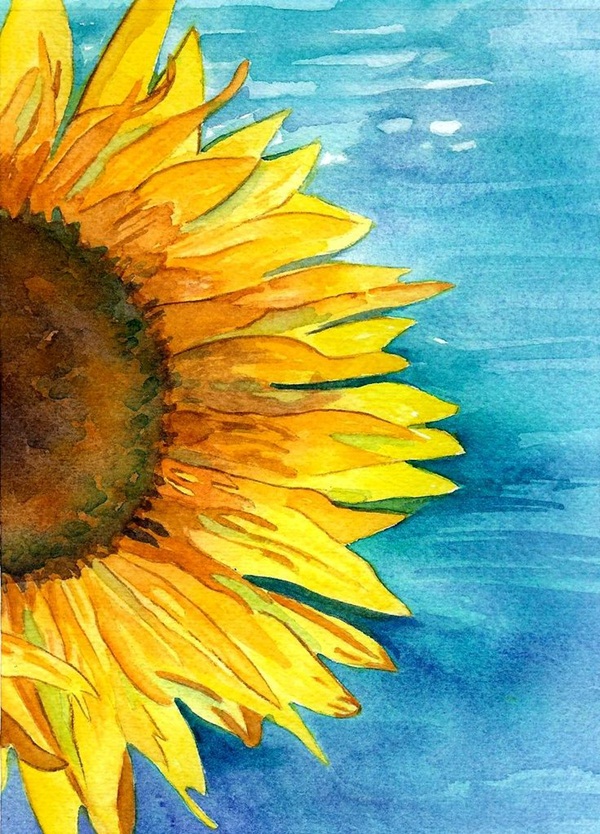 Indeed, this one is sunflower but looks like the sun-rising scene, doesn't it? With the dark and light shade of blue background is looking inviting and making the portrait a real view. Moreover, you need to work on the suitable mixing of yellow and brown color without letting them getting mixed with blue.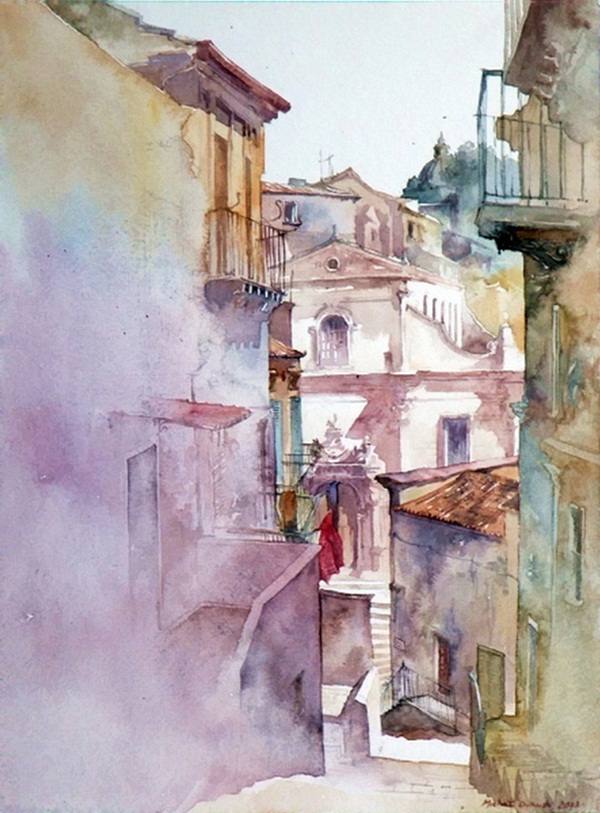 This one looks inspired by the Roman streets? But, such ideas and painting styles are highly popular on the internet and can go viral easily as such painting represents a culture and the roots of the cities. Just look deep into the shading portion that is creating an old poor quality of wall, is not easy to create such effects. Here these Easy DIY wall painting ideas might get your hands messy but will leave you with nothing but dynamic and smart wall and rich feel.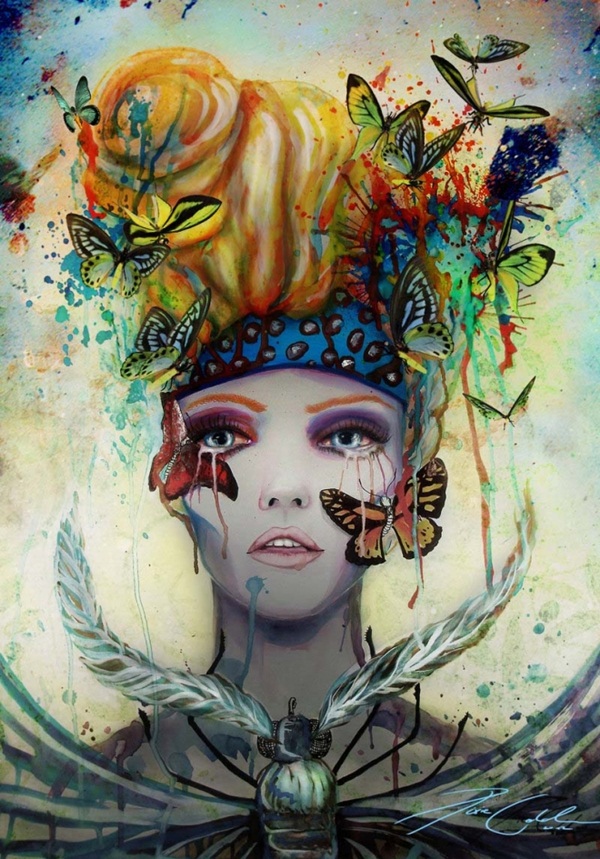 That's the idea! Yes, beautiful girl and flying butterflies together depicting this a storytelling artwork. Butterflies symbolize the freedom, peace, and love and that's what a woman is known for. A fine quality of watercolors can assure you such dazzling painting.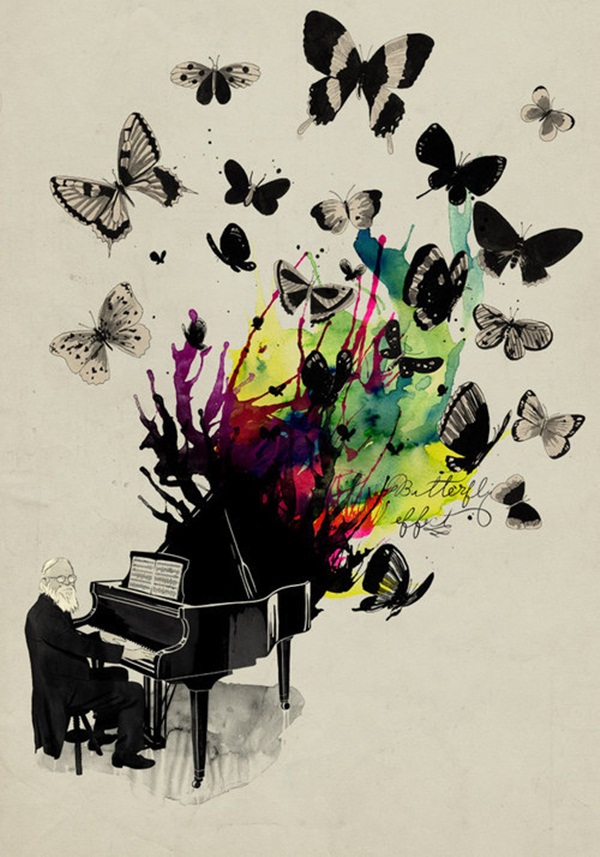 This old white bearded guy playing piano, letting those soothing sounds of music heal all of you or the audiences. That's what exactly happens when you enjoy the piano concert of play. Just give this artwork a second look and you'll find out how smartly and easily artist did this work.