If you're an art lover who enjoys spending time in galleries and museums, you might have wondered what it would take to start your own collection. If you assumed that you must be wealthy, well, it certainly helps, but it isn't necessary to be a millionaire to build a collection of original art that you love.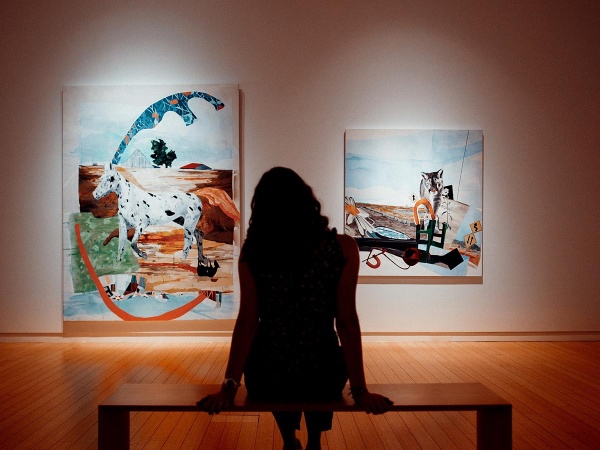 Know Your Budget
You need to start by setting a budget but consider what you want to do with it as well. Do you want to spend it all on one piece each month or every few months, or would you rather buy several inexpensive pieces? Remember that inexpensive does not necessarily mean lower quality. You might also want to mix and match. If you're eager to get started but your savings are low or you've seen a piece you feel like you just can't pass up, you could consider taking out a personal loan to cover the cost.
Personal loans often offer lower interest rates than credit cards and some other types of loans, which is why they are often used for debt consolidation as well. Choosing this option is a popular choice due to its versatility, but you need to make sure that it is the right choice for you. You can review a guide that explains how interest is calculated, how to find the right lender, and how they differ from other loans to help you decide.
Follow Your Instinct
At this early stage, assuming you can't afford pieces by mid-career and well-established artists, it's best to follow your instincts and buy what you love rather than trying to predict what is going to be worth money later. This can be a great way to support artists within your community as well. You'll also start to get to know some of them.
Once you have your eye out to buy pieces, you may be surprised to notice how many places you see them outside of the usual galleries and exhibitions, including coffee shops, online, and at street fairs and outdoor markets. If there is a college or university near you, the students will probably have regular exhibitions, and you can pick up some excellent work at a good price. As you begin making purchases, you'll start to develop your own personal style and tastes.
Expand Your Options
High-quality, limited-edition prints and photographs are a great option if you can't afford original paintings. While these are generally less expensive than a one-off piece of art, they can still be valuable and may increase in value over the years. You can learn about how to make rolled canvas work for you at a fraction of the cost that an original hard canvas would cost. Keep in mind as well that there's more to art than what you hang on your wall. Are you open to crafts or sculptures and other types of design objects?
Look for Minor Works
There are many things that make a home look expensive but they don't all have to cost a lot. If there's a major artist that you love but you can't imagine being able to own something by them, certainly not at this stage in your collecting, see if there are any minor works available by them. These might simply be sketches or something similar and you may still pay a few hundred or a few thousand dollars for them, but it will be considerably cheaper than buying one of the regular pieces of artwork.
Find Its Place
Of course, once you've brought a piece of art home, you must figure out where it goes. Be open to moving things about until you've settled on the right location. You might need to put something away for a while to figure out where it fits in your collection and keep in mind that you can always sell something that you've decided doesn't work in your home.