Homes and businesses nationwide are struggling with rising living and energy prices. Several companies face financial difficulties due to the current energy crisis. While the energy price caps protect households, businesses around the UK are excluded from this protection. 
As the ever-increasing costs are causing financial hardships, defaulting on your energy bill payments is possible. This post explains what to do if your company is having trouble paying your energy bills and what could happen should you fail to make a payment.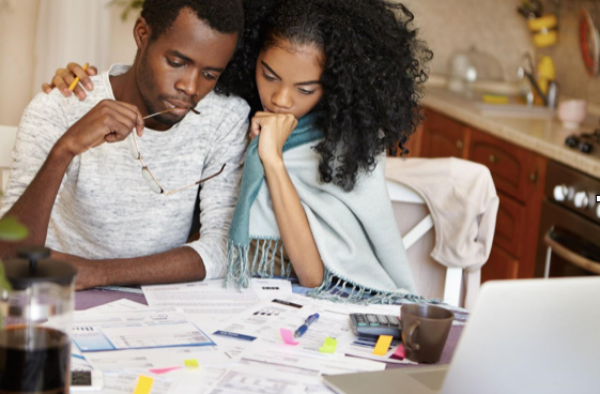 What Happens if I Am Unable to Pay My Business Gas and Electric Bills?
Defaulting on your energy payments or regular payments can lead to disconnection. This also means your business will be in arrears with your energy provider and is considered a priority. Failure to make a payment or a payment arrangement could be disastrous for your business. For additional information on financial grants to help your business, you will find helpful information from Utility Bidder.
Once you understand your predicament, seek professional advice and be prepared to communicate with your provider. Depending on the specific situation, energy companies can take one of the following actions:
Your energy supplier could hand you over to debt collection agencies.
A warrant could be obtained to have a prepayment meter installed.
Finally, if your business has a smart meter, your energy provider could automatically switch you over to a prepayment meter.
Check Your Energy Bill First
When faced with financial issues, the first thing to do is check your energy accounts to see if anything is amiss. First, make sure the invoice has been issued correctly. Compare your invoices or contact your supplier to find out why your invoice suddenly increased.
Alternatively, your energy provider may have increased the charges due to out-of-contract tariffs. If your contract has expired, whether with your existing supplier or another, you should sign up for a new energy contract.
How Do Gas and Electricity Disconnection Rules Work?
If your business cannot pay its energy bills, your energy supplier could disconnect your supply. There is no need to apply to a court to cut commercial gas and electricity. This is often the last option for many energy providers, so contact your energy supplier as soon as possible if you cannot pay your bills. Missing a few payments will undoubtedly result in this halting your business operations.
Failure to contact your supplier will result in additional charges for disconnecting and reconnecting gas and electricity. If after 30 days, the late payment has not been made and the supplier is not notified, the company's gas and electricity supply may be suspended.
What You Can Do
Arrange a Payment Plan
If you're having trouble paying your bills, your energy company will be happy to work with you on a payment plan. If you're already behind on gas and electricity payments, the utility company may reduce your payments if cash flow is affected. A longer payment term may be offered instead.
However, your company must inform you immediately that it cannot pay for the energy due to financial difficulties. Being proactive and open about the company's financial challenges shows that you take payments seriously. To prepare a budget for your energy supplier, you must know your monthly budget and what you can afford.
Apply For Grants
If you are in debt with your energy supplier, there are grants available to help pay the debt off. Check with your supplier if they offer support, if not look for support from the government.
Government Scheme
Most companies with non-domestic contracts for gas and electricity supply were eligible. Your business is not eligible if:
Before December 1, 2021, your company entered into a fixed collective bargaining agreement or generated and resold electricity or gas.
The Energy Bills Discount Scheme (EBDS), even if it is on a lower level, can help your business if you meet the terms of the EBRS. This offer is valid from 1st April 2023 to 31st March 2024.
A discount is automatically applied to your invoice if the supplier's wholesale price exceeds the following:
The price per kWh of electricity is 30.2p.
The price per kWh of gas is 10.7 pence.
Gas and Electric customers will receive maximum rebates of 0.697p and 1.961p per kWh, respectively.
More support may be available to companies in more energy-intensive sectors. Check the government or Ofgem website if your business can benefit from the Intensive Energy and Commerce program. A higher support level will lead to a lower threshold and a larger maximum drop. You will receive a discount covering 70 percent of your company's energy consumption.
Final Thoughts
Most businesses experience cash flow problems at some point. There is a tendency to focus on the numbers that come in and forget the numbers that leave the company. To avoid increased latency and outages, contact your energy provider if your business has trouble paying your bills. Learn about government programs and grants to help your business pay for energy costs.