2019 is in full swing! That means that we're only one year away from 2020—a brand new "twenties" is just on the horizon. Will it be a roarin' twenties? Will it have the glitz and glamor of Hemingway and Fitzgerald? The excitement of Egypt expeditions and exploration? The energy of jazz? If there's one thing for certain, it'll certainly be fashionable.
The real fashionistas of the 1920's were the flappers. A flapper was a rebellious young woman who had energy, free-spiritedness, and didn't give a dime about the patriarchy's attempts to control the lives of women. Flappers had an attitude and they didn't hide it. These women had a lot of fun and had an impeccable sense of style, too.
1920's fashion styles are probably not coming back in full. But, for fun's sake, let's check out some great 1920's fashion pieces that are likely to still be socially acceptable in the 2020's.
Women's Fashion
1.      Wrap coat
A wrap coat was one of the predominant fashion pieces of the 1920's. They come in a variety of styles. You can wear a soft or lacy coat for the indoors, or a thicker, heavy-duty coat when you trek outside in the rain. This faux fur wrap is one of our favorites, and it's evocative of an elegant silent film star. Imagine having a black and white portrait taken of you while you've got this wrap draped around your neck. You belong to be up on the silver screen!
2.      Bangles
Bangles, bangles, bangles. If you were a flapper, you wore bangles when you hit the town. Clarification: you wore LOTS of bangles, so many that you jingled when you walked. Get your hands on some beautiful bangles and other women's bracelets that are evocative of the 1920's thanks to a simple style and art deco gold finish. You probably don't need to wear as many as our original flappers did, but these are so pretty that you probably wouldn't mind buying three, or four, or five.
3. Art Deco Scarf
What is "Art Deco," exactly? At its core, Art Deco is a pastiche of different art styles. It was tremendously popular (and now is commonly associated with) the 1920's. Art Deco has a lot of contradictory features, but it generally has bold colors, geometric shapes, and symmetry. At the time, there was a lot of interest in ancient cultures, and lots of Egyptian and Asian styles were worked into art designs.
Oh, yeah, and scarfs were very popular during the 1920's, too. Get an Art Deco scarf to adorn yourself with 1920's flair.
4. Cloche Hat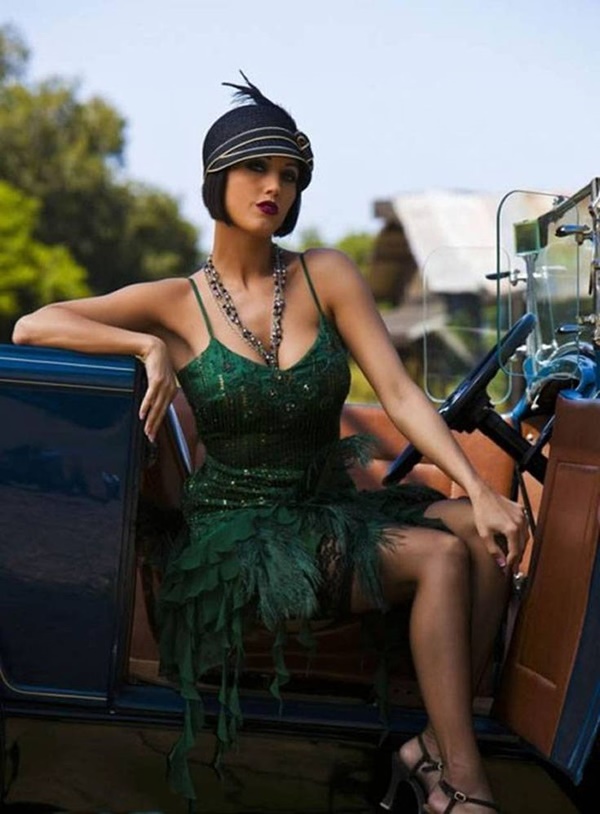 A cloche hat is classic. This is a bell-shaped hat ("cloche", by the way, means "bell" in French) that sits very elegantly over the head. Sometimes the hat is adorned by a strap, and sometimes a bow. A cloche hat would look great on any lady trying to rock the "sweet and flowery" aesthetic. But the hat is worn pretty low over the forehead—which can create an air of mystery—so it's also good for any lady trying to rock the vicious "femme fatale" look.
5. Chemise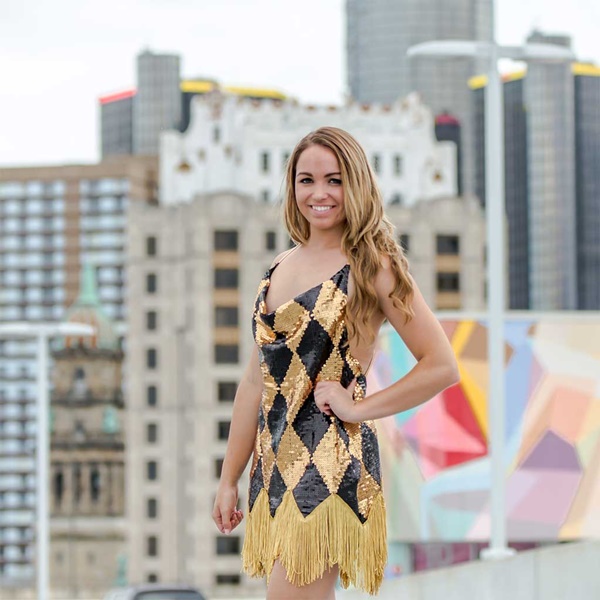 A chemise is a loose and silky undergarment. Oftentimes, they cut off at the waste and hang by two thin straps over the shoulders. The chemise has been redefined over the years. It quickly became a sort of lingerie after its introduction, and it's even been turned into a dress in modern times. Originally, though, it was meant to free women from the horrors of corsets. If you've never had to wear a corset, then lucky you. This is an infinitely more comfortable piece of loungewear. Have one in your closet, for old time's sake.
6. Swimsuit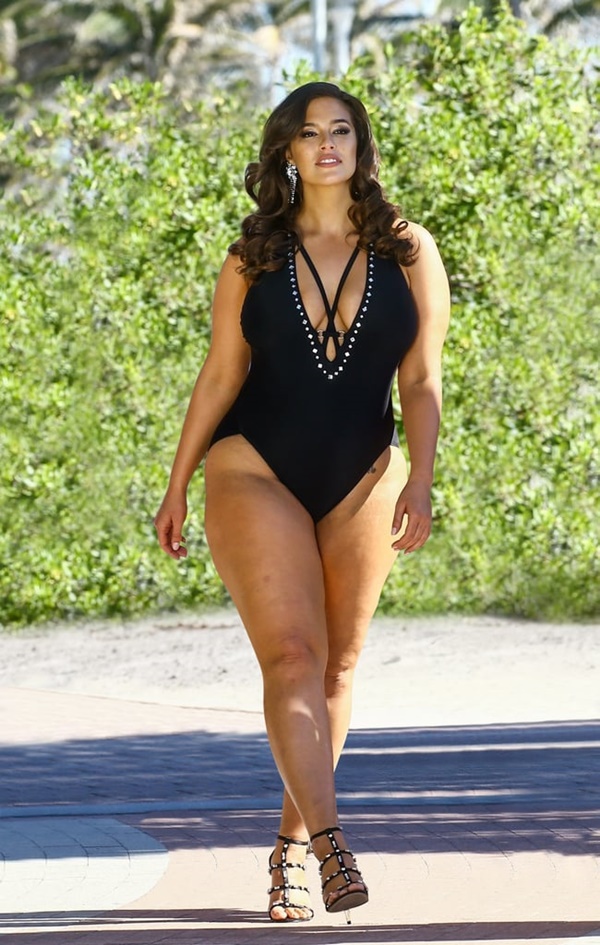 This was an interesting age for bathing wear. The bikini hadn't been invented yet, but society was slowly tearing away the full-bodied bathing suit, inch by inch. Women's arms were finally exposed, and so were their shoulders. Their legs were exposed up to mid-thigh, but most bathing suits were still one pieces.
Here's an interesting modern bathing suit that resembles those of the 1920's. Okay, okay. That one is WAY more fashionable. Truth is, it's difficult to rock a truly authentic bathing suit from that era; more authentic are the bathing suits in which we dress very young girls.
There's no doubt, though, that the vintage one-piece bathing suit has made a spirited return, if slightly modified for better sex appeal.
Other Fashion Articles of Note:
Use these accessories to spruce up your 20's inspired wardrobe any day or night:
Pearl earrings
Long necklaces
Feather headpiece
Ready to bring back the 20's? Good! They say that a new women's movement is sweeping the country from coast to coast. Now seems as good a time as ever to rock the fashion of our indomitable flappers.