It's no secret that a good statement necklace can take any boring outfit to the next level. A good necklace can fix any fashion emergency. But for a party, a family reunion or a date, for so many outfits, so many necklaces? Sure, it's going to get a little expensive. So, save yourself the trip and get ready to raid the local stores for the crafty material to redefine your necklace. These Handmade Necklace Ideas are inexpensive, creative and have an added brownie points of being handmade. So let's get started to rock these handmade statement necklace.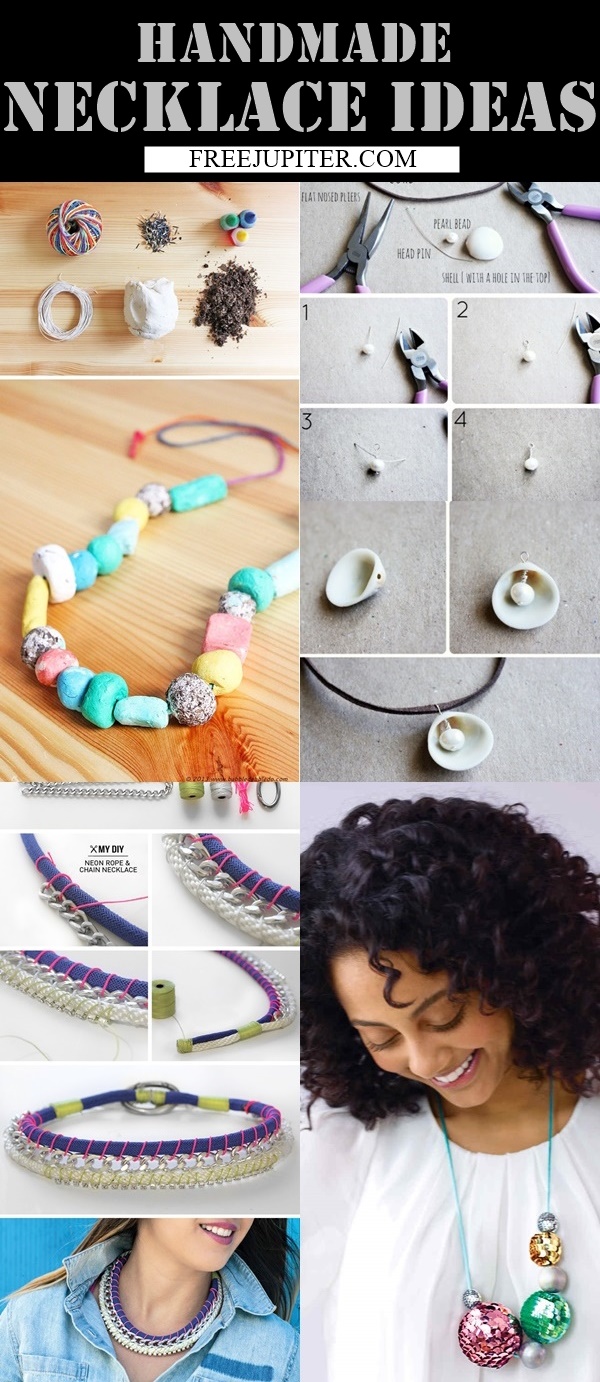 Here we also brought you easy handmade Christmas gift ideas for friends and family members.
Handmade Necklace Ideas
Tassel chain necklace


Make a tassel chain necklace by using embroidery floss and a chain.
Tassels can brighten up any outfit, plus it is super cute. Use bright color tassels to give you the mix of glitz. It gives a perfect pop of color to your black outfit or ordinary office outfit.
Braided with chain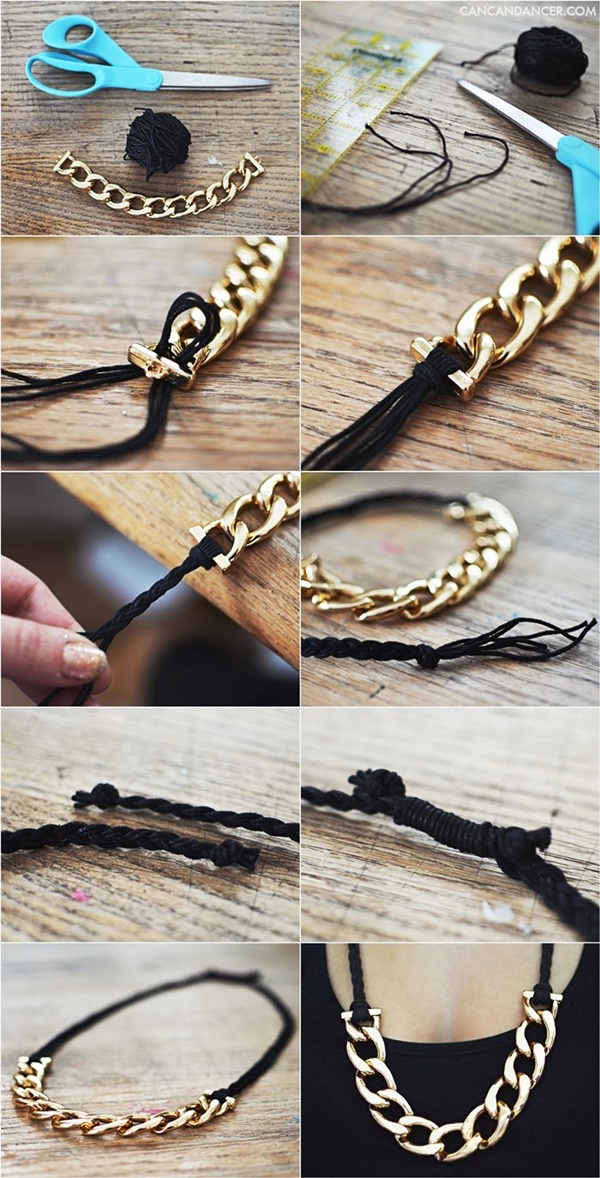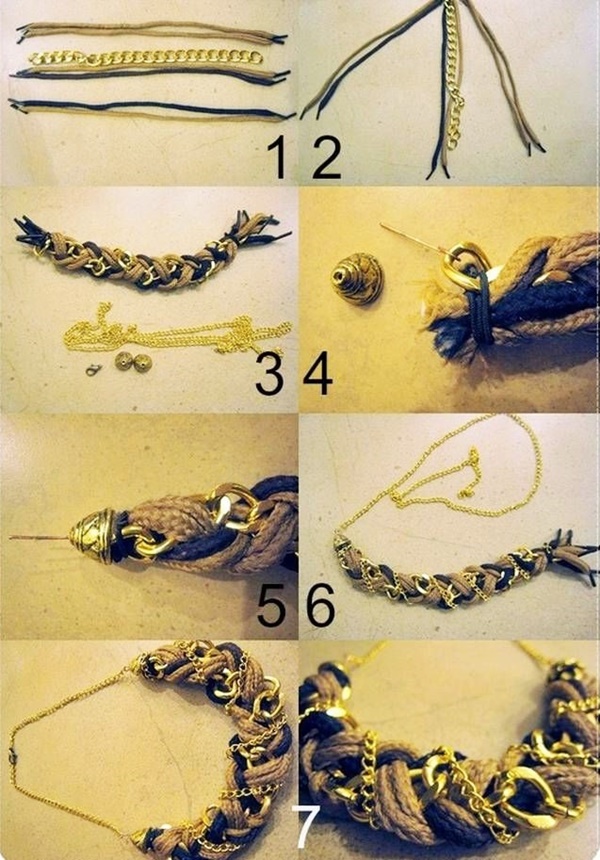 Braid ribbons along with a small width chain to your own Handmade Necklace Ideas. Ramp up the wow factor with this inexpensive handmade necklace. Go monotone or go as colorful as possible. For a variation, make a fishtail braid. There are a variety of colors in ribbons and chain available in local stores.
A yarn statement necklace


If you're good at knitting, take a yarn and knit it to make a statement necklace. Create an ombre effect with the yarn to spark up your outfit. It takes hardly 15 minutes and voila! You can attach your yarn piece to a chain or thin rope with hooks. Here are Cute N EASY MOTHERS DAY CRAFTS FOR KIDS To Make, that even the most craft averse kids can make quickly.
Wired necklace


Use slim gold or silver wires to make your own pendant. It is a delightful win, you can make a heart or mold it your name, mold the wire into the desired shape and the sweet necklace is ready.
Rope necklace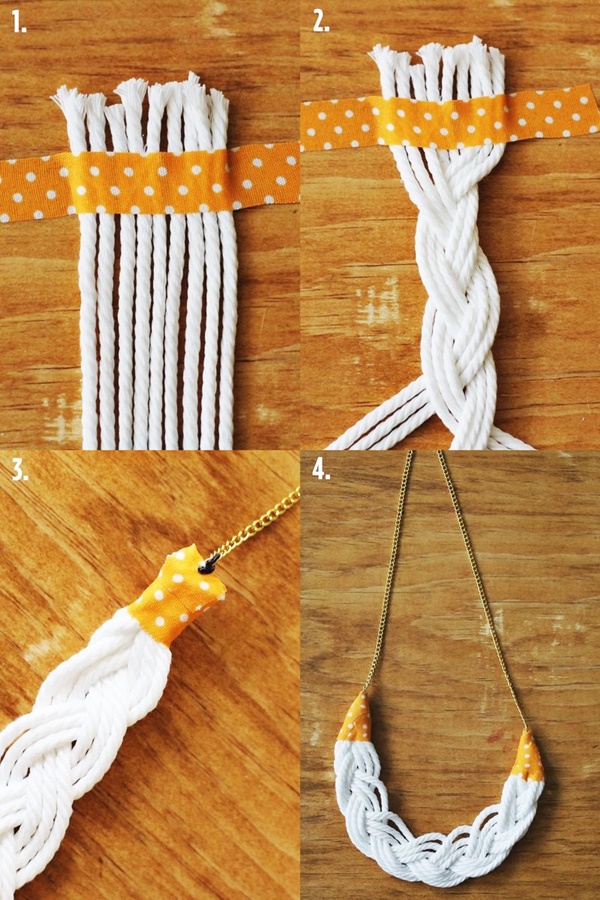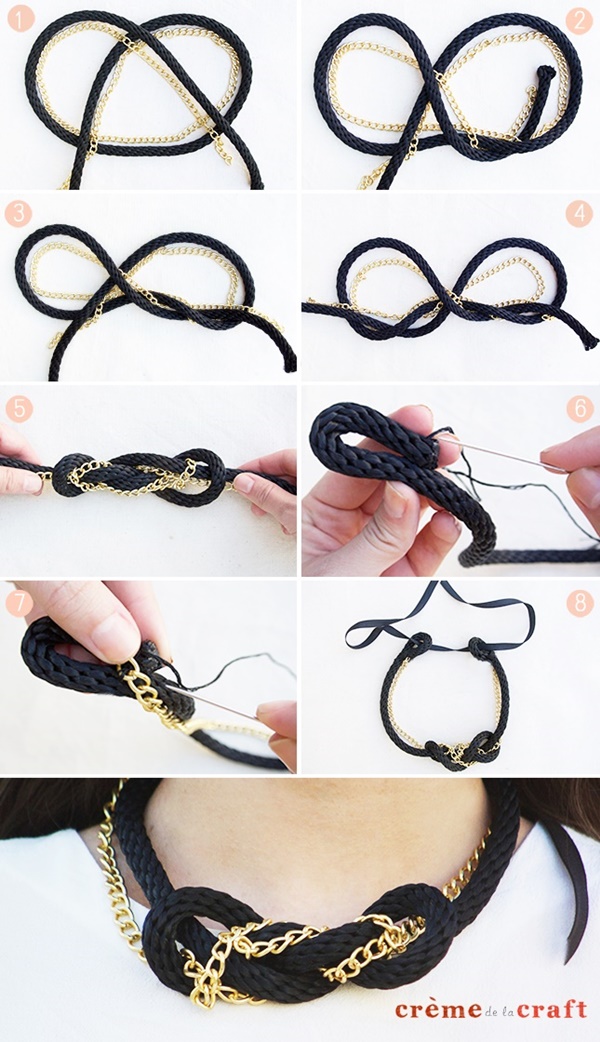 Using rope, create a long or short layered necklace. Wrap the rope with colorful embroidery floss, add a little pendant if you want. Lock the necklace with the jump ring at one end and lobster clasp to another. Be creative and bold to create your own super glam rope necklace.
Curtain ring necklace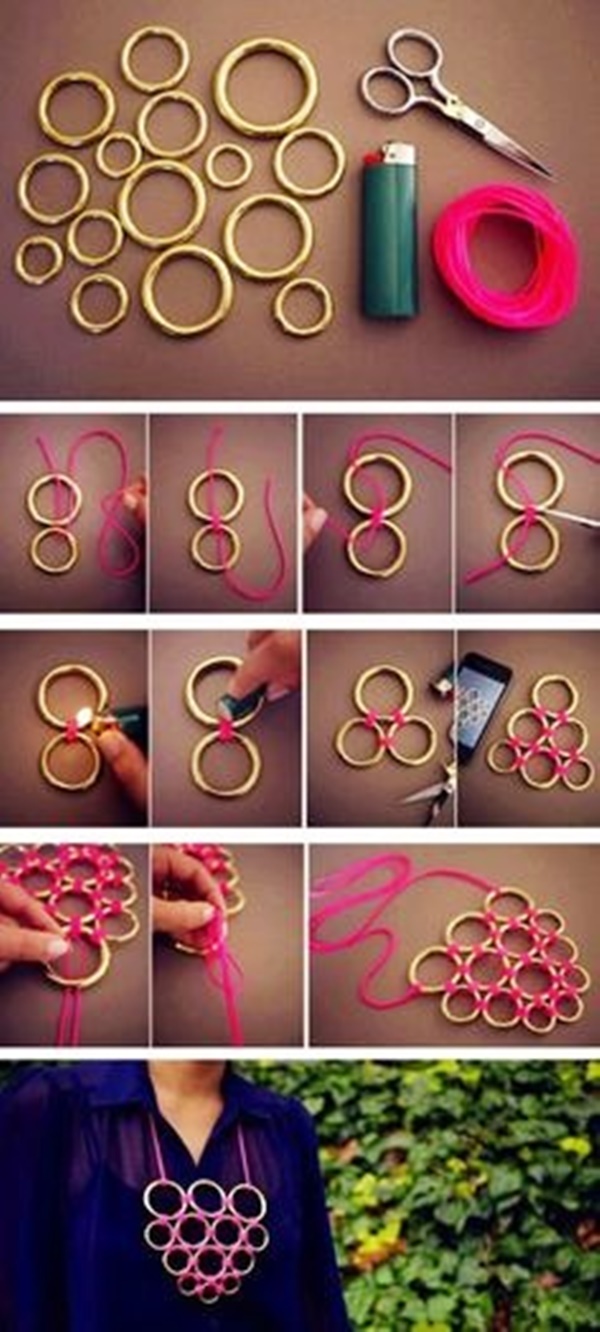 To make a bold statement, use curtain rings, yes you heard it right. Curtain rings, when wrapped up in a cloth and tied to a ribbon, can make an outstanding and chic necklace.
The clay bead and seed bead necklace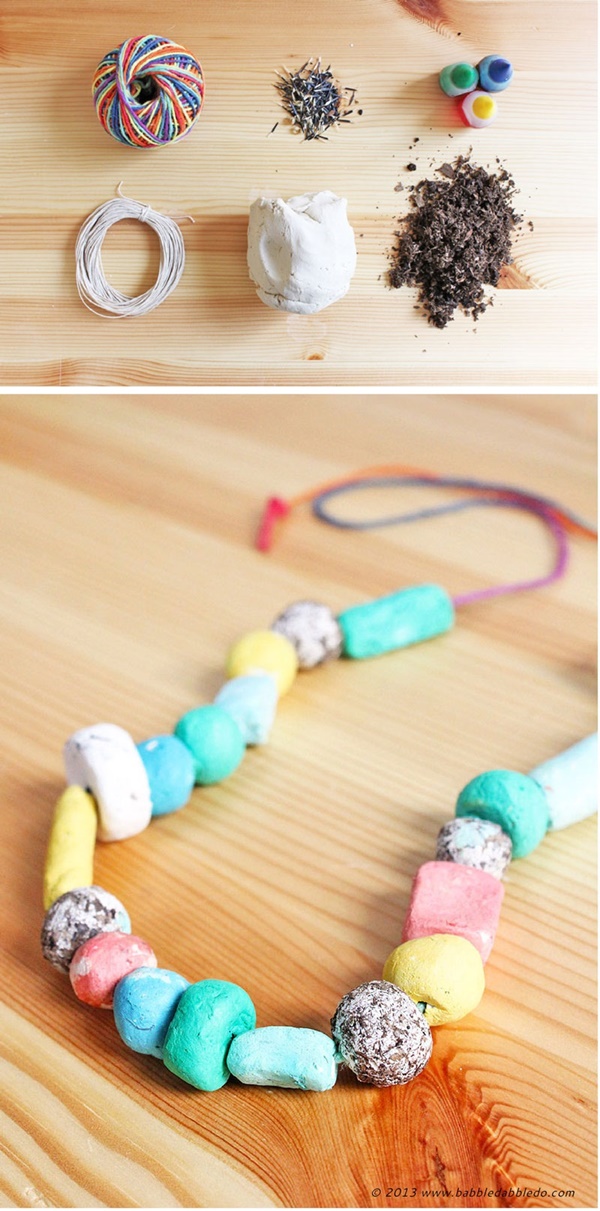 String clay beads and seed beads to a nylon wire and take a basic necklace, it can be worn on office or a lunch date. Keep it very minimalistic and elegant. Another alternative could be using different sized clay beads and creating a fun pattern.
Wooden beads


The next time to see wooden beads in any store, just grab them. String wooden beads to any ribbon, create a contrast of colors to make your statement necklace. It can also be worn on your sweaters and cardigans on winters, so keep your slay game on.
Sew sequins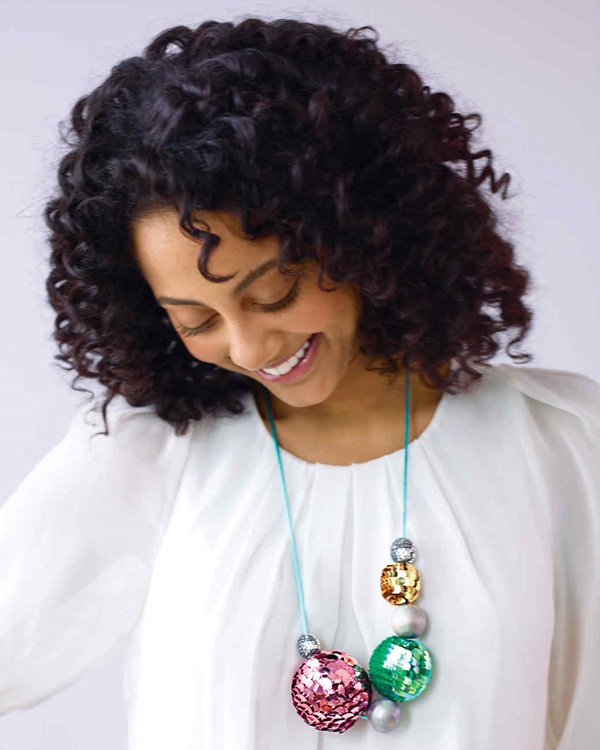 Sew sequins to a chain, it pulls off just as much as fab. Having a sequin necklace is like an asset in your wardrobe. Pick the single color sequin and needle and make a group of layered chain for a chic accessory.
Shell necklace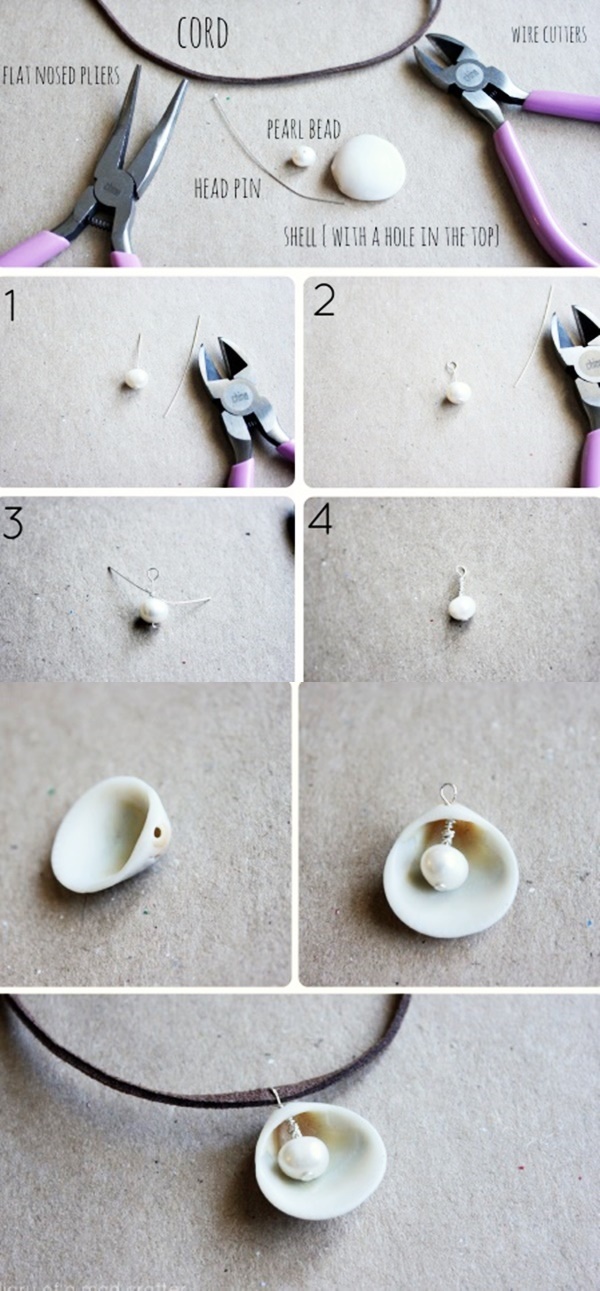 It gives you a reminiscent of summers, choose a good size of a shell as a pendant, drill a hole in the shell and it's ready to give you that beachy summer vibes. Pair it with your skater skirt outfit for a fun flirty daytime look. You may also like these QUICK AND SIMPLE BIRTHDAY DECORATION IDEAS!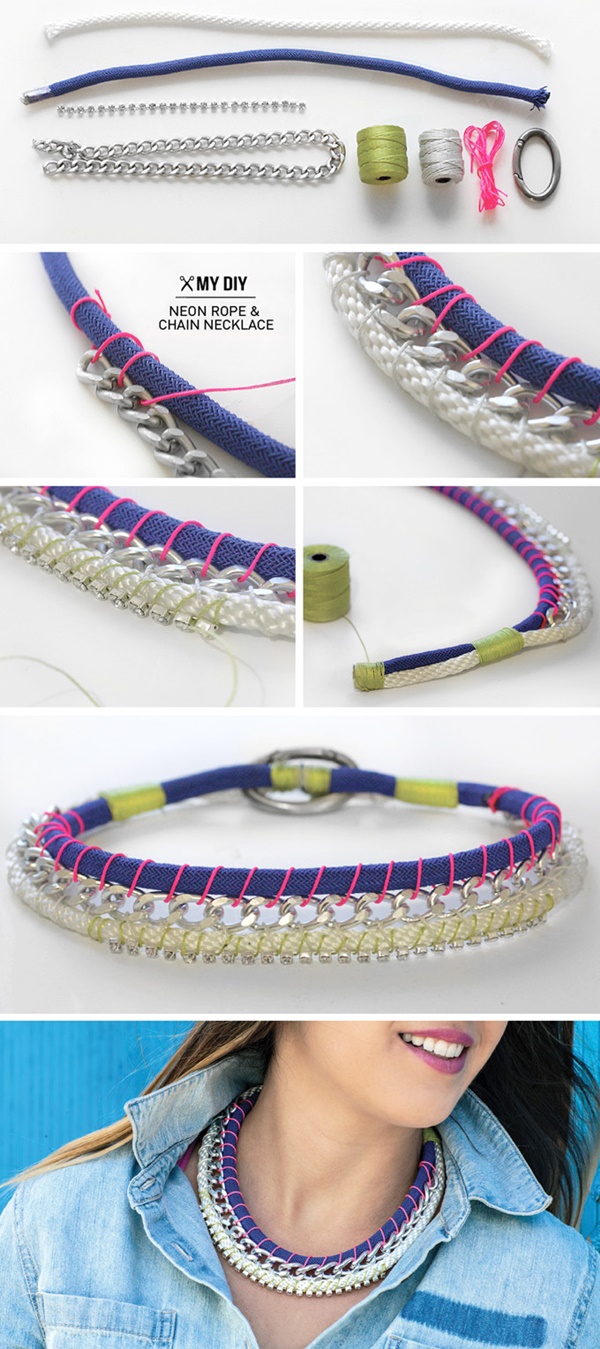 It's crazy that there are so many ways of creating your own Handmade Necklace Ideas, they're inexpensive, totally chic, made easily with readily available things… So it's a win! Just repurpose old material from jewelry and keep experimenting. If you're planning to have a fun weekend with lots of food and desserts, Get started to sweeten your holiday with this 4TH OF JULY DESSERT HACKS IDEAS.