Pop the bottle and save the cork, up your home decor game from the super versatile and artsy wine bottle cork. A stash of wine bottle corks is always a crowd pleaser. They can be used to make so many crafts, decorating items and easy and fun DIY projects. We always drink and enjoy the wine, and trash these super useful corks. Recycle them for some very creative and useful crafts. If you're a teetotaler and do not have any cork stacked with you, then you can always hit any local bar or restaurant and ask for some. These are some breathtaking Wine Cork Crafts Ideas that you shouldn't miss at all. Here we have also displayed Rustic BAMBOO INTERIOR DESIGNS AND CRAFTS that usher the additional texture into our homes.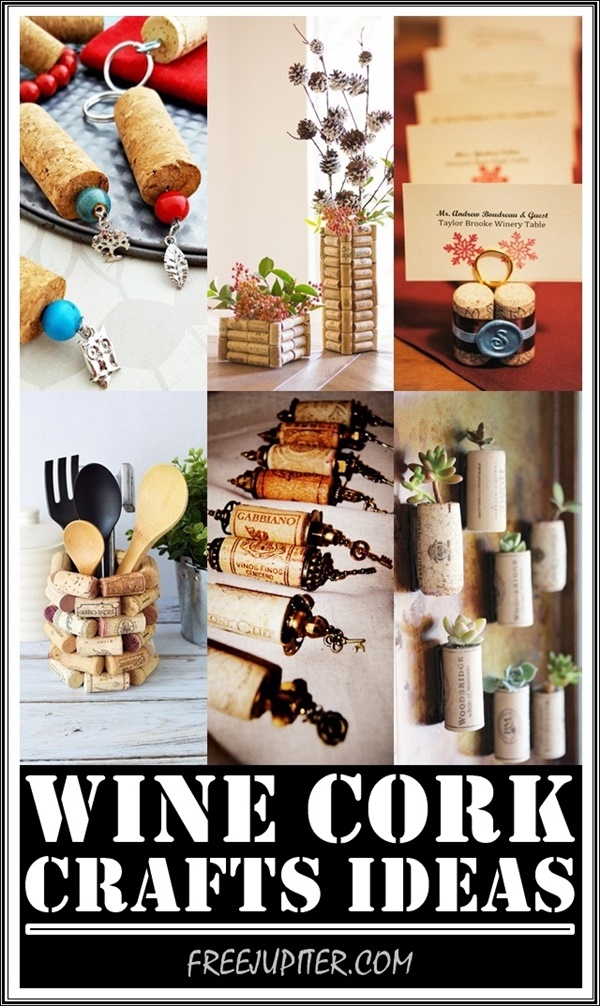 Wine Cork Crafts Ideas
A monogram letter from wine cork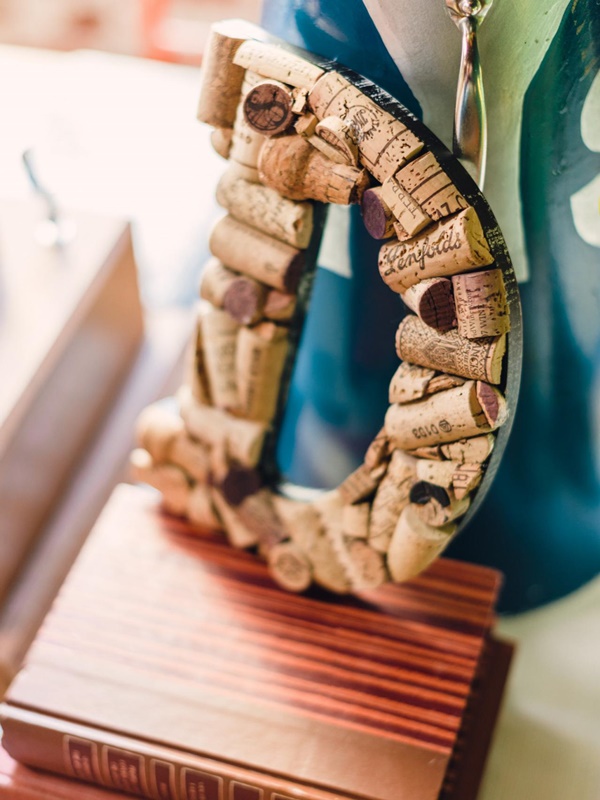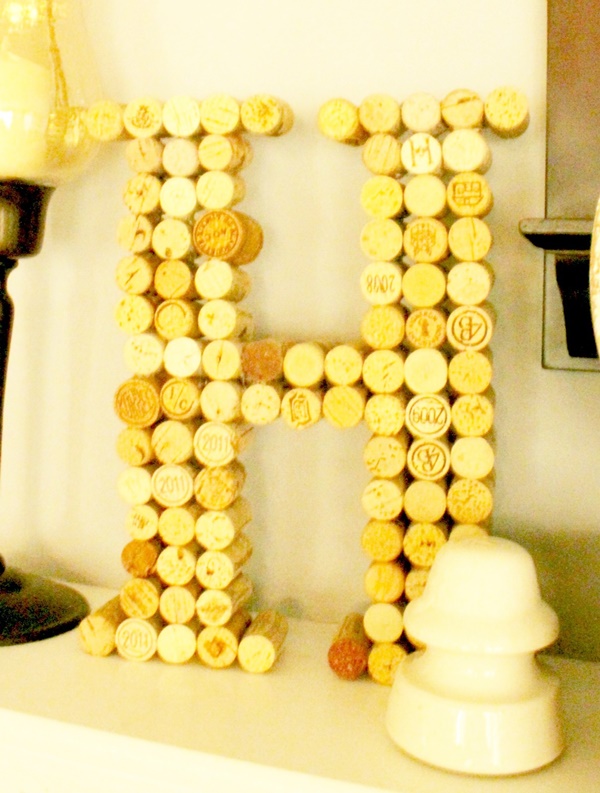 We always fancy having our name's initial letter placed in our room. It's easy and adds some flair to your home decor DIY. Cut your alphabet on wood in your favorite font and fill them in with wine cork. Please, don't cut your cork in order to fill the spaces, don't make it trashy, leave the negative spaces open. You can color the cork if you want to, but I'd rather prefer having the natural color for a more rustic look.
Important tip- start working from top to bottom and use a thick glue to stick the corks uptight.
Make keychains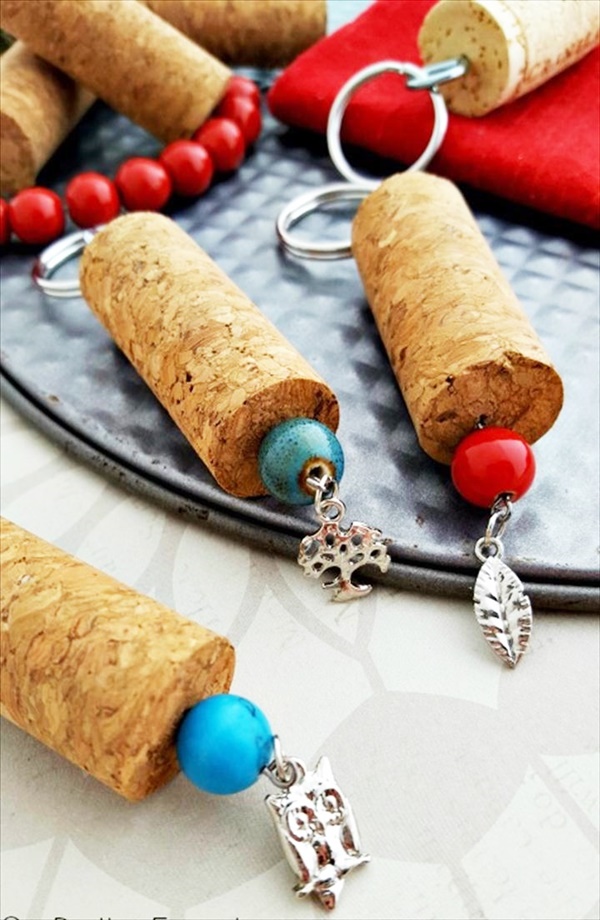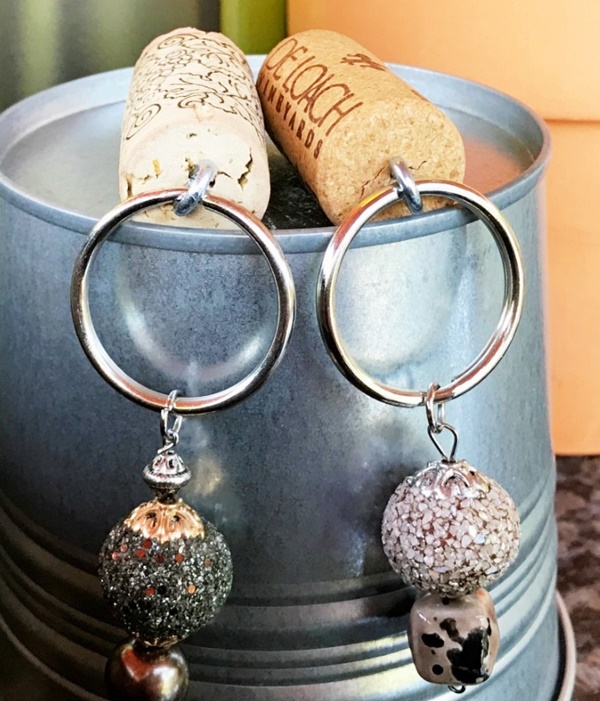 Gift your loved one this keychain made from corks and trust me, it just takes 5 minutes to make. Twist a screw on one end of the cork and attach a split ring for keychains. Add beads and charm at the bottom. You can carve your name on it and use this personalized keychain. Here these Cute N Easy Mothers Day Crafts For Kids To Make, that even the most craft averse kids can make quickly.
Bath mat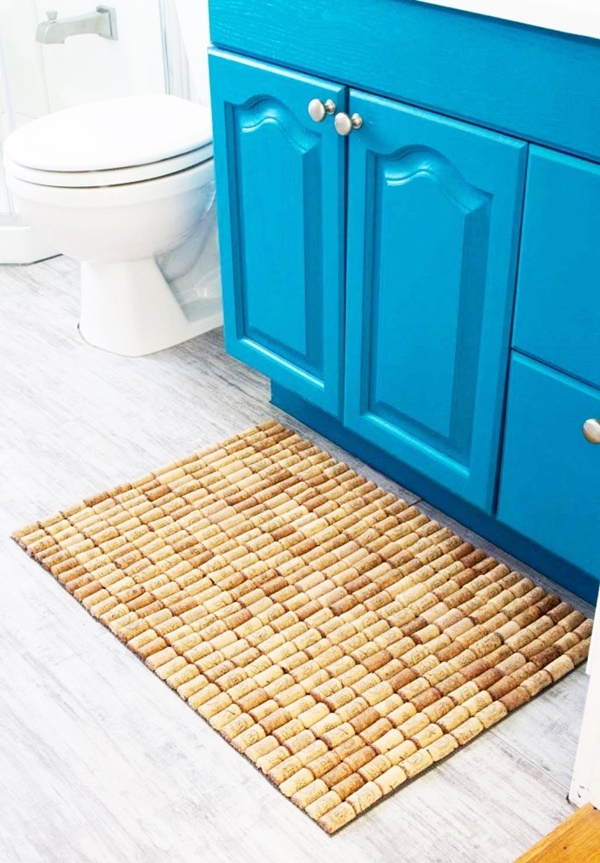 If you have hundreds of wine cork ready in your hand, then make yourself a squeaky wine cork bath mat. Slice all the corks lengthwise and sand the sides of cork with sandpaper. Buy a basemat and arrange your corks in any pattern, use hot glue gun to stick the wine corks.
Important tip- if you have few wine corks with wine stain on them, don't throw them away, soak them overnight in a bowl of water with a little amount of bleach, this will remove all the stains.
Alternate option- you can also yourself a boot mat, to clean up your boots before messing up with the floor. How genius.
Trivets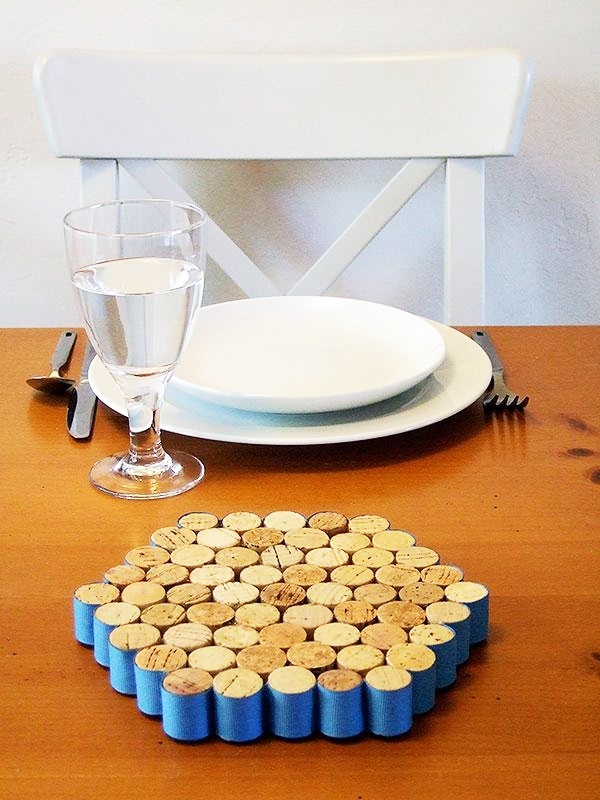 A fun fact about wine corks is they are heat resistant. Wine corks can be used to make trivets for your kitchen counter and table to prevent it from heat stains. If you have a plain wooden board, glue corks in vertical and horizontal pattern alternatively to create a trivet. Decorate this Wine Cork Crafts Ideas with a ribbon or color the top to create a winsome tablescape. Be creative in choosing trivets shape, be it circular or rectangle or even a heart. Here these DIY PAPER GLASSES CRAFT IDEAS are an easy way to make your costume interesting and eye-catching.
Alternate option- make a headboard or coasters from these corks. It looks very arcadian and natural. Coasters can be used to place your coffee mug or hot tea on.
Cork vase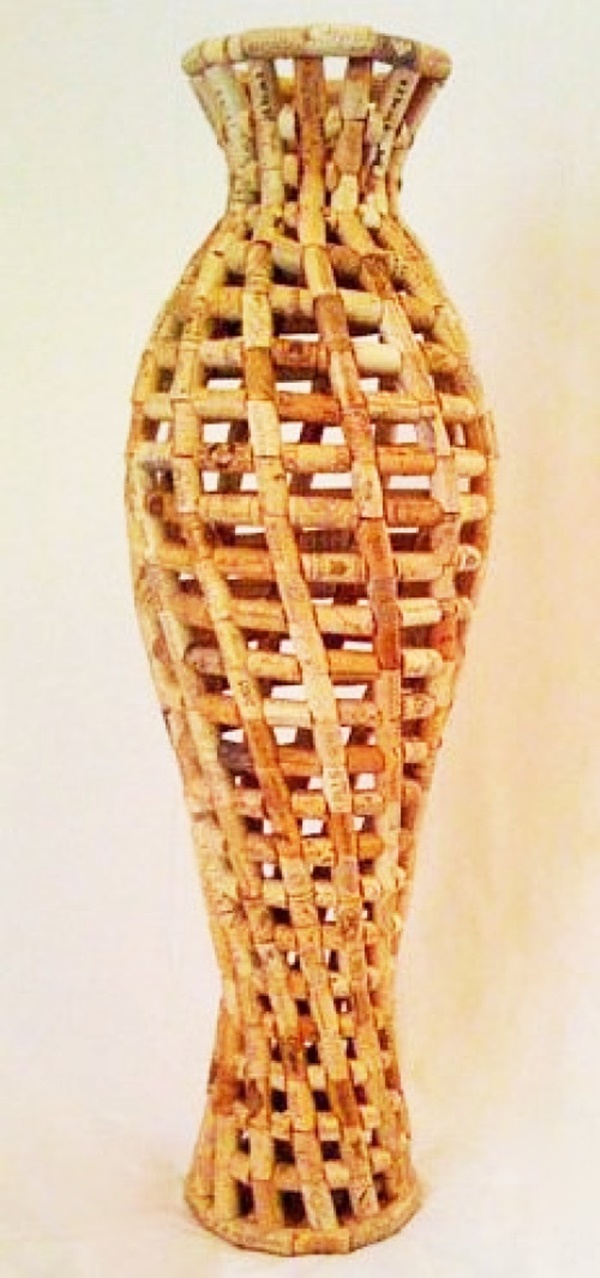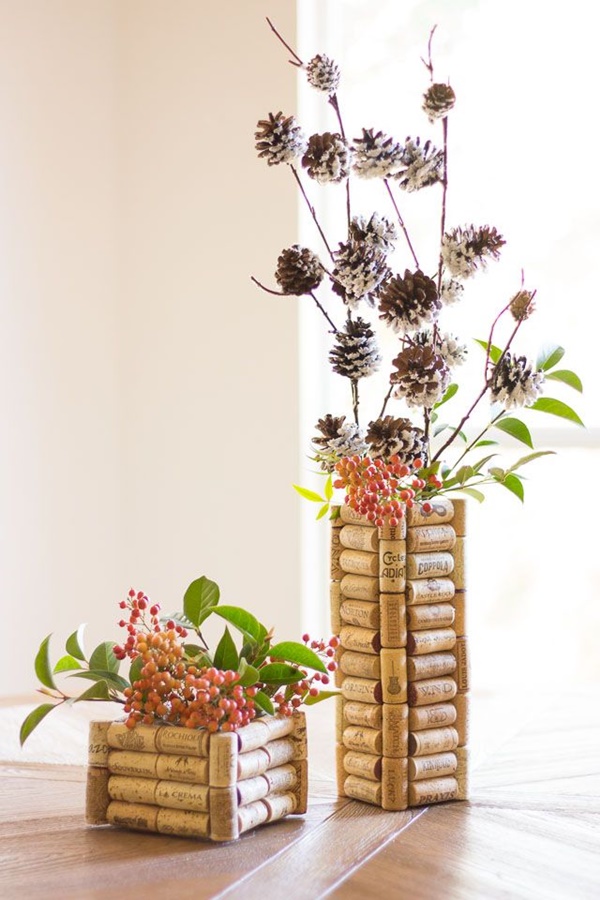 We all have that plain and mundane glass vases in our house, let's improvise them into wine cork centerpiece. Pick similar size corks and start gluing them onto the frame. What better way to recycle these wine corks!
Go, show your home state some love and get ready for this DIY Wine Cork Crafts Ideas.
Place cards holder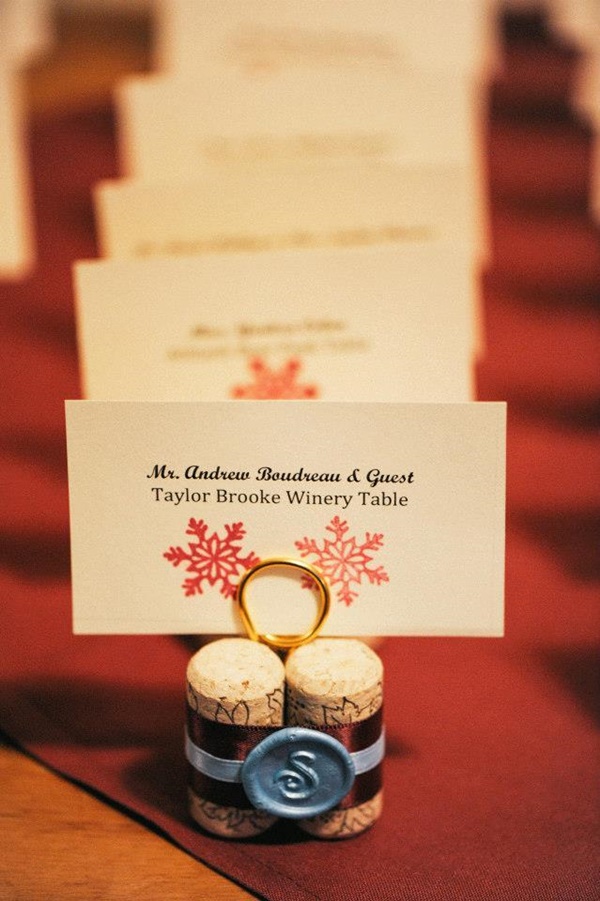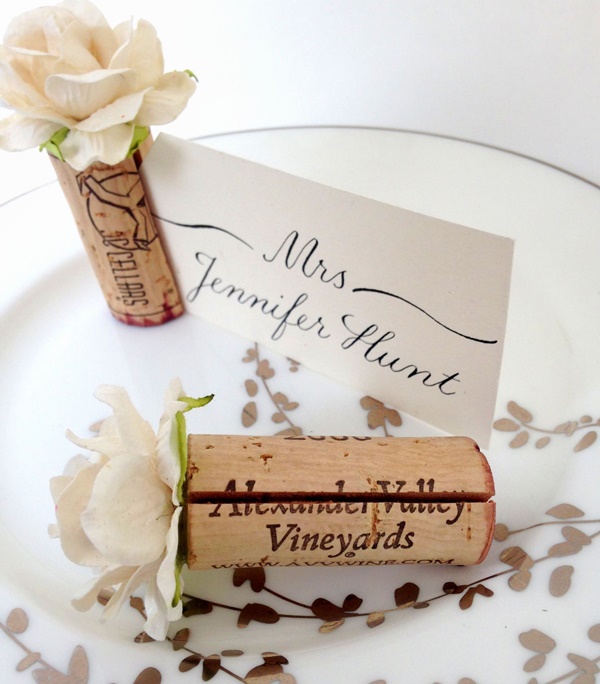 We always spot a wine cork place card holder in soiree parties. Welcome your guest by assigning them their seat made with wine cork place card holder. Just slit a cut in the center of the cork, use a sharp knife for slits and wear gloves for safety. You can reuse them whenever you want.
Drawer or cupboard pull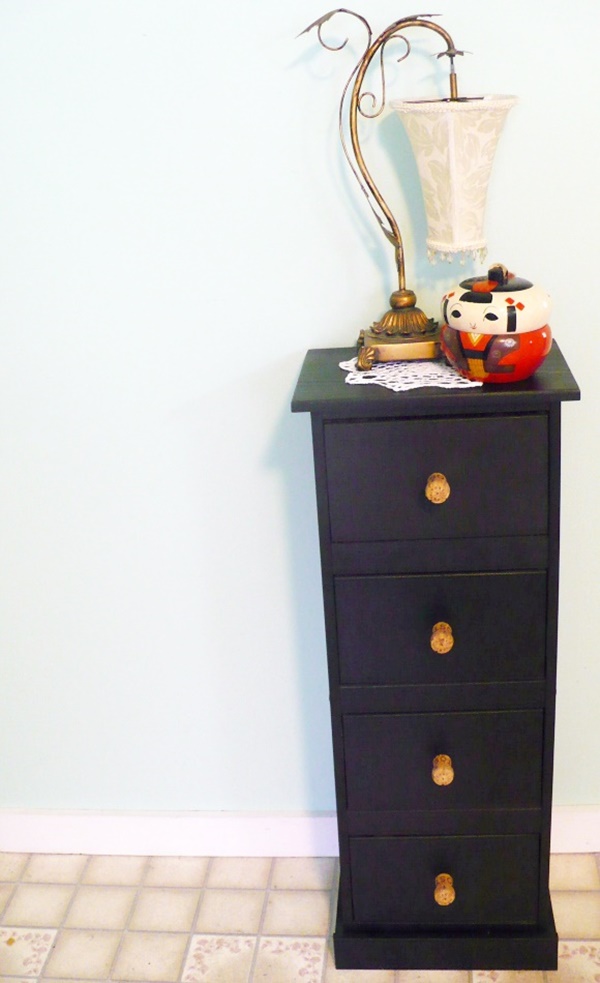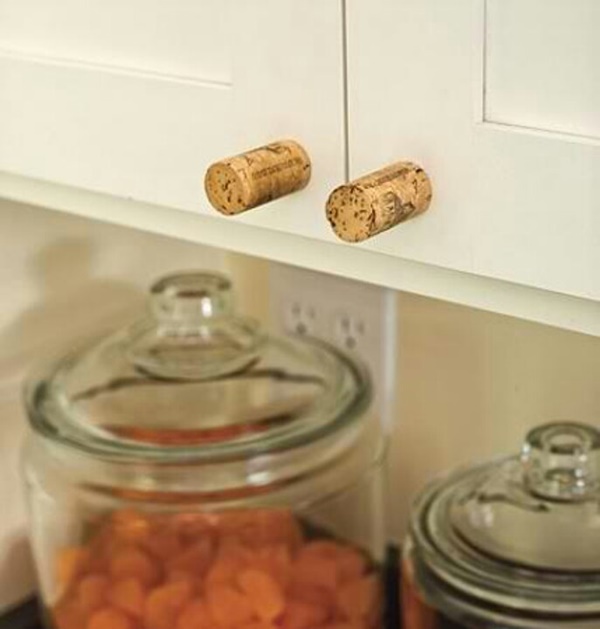 Sometimes it becomes really hard to pull the cupboards or drawers with no handle, but don't you worry, we've got a solution. Stick a wine cork on drawer or door and it is done. You may also like these DIY paper weight art pieces.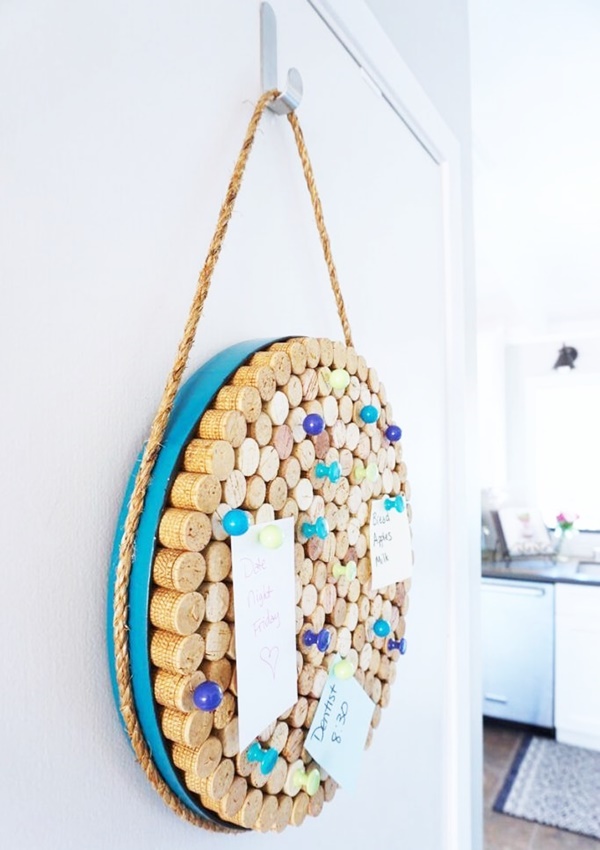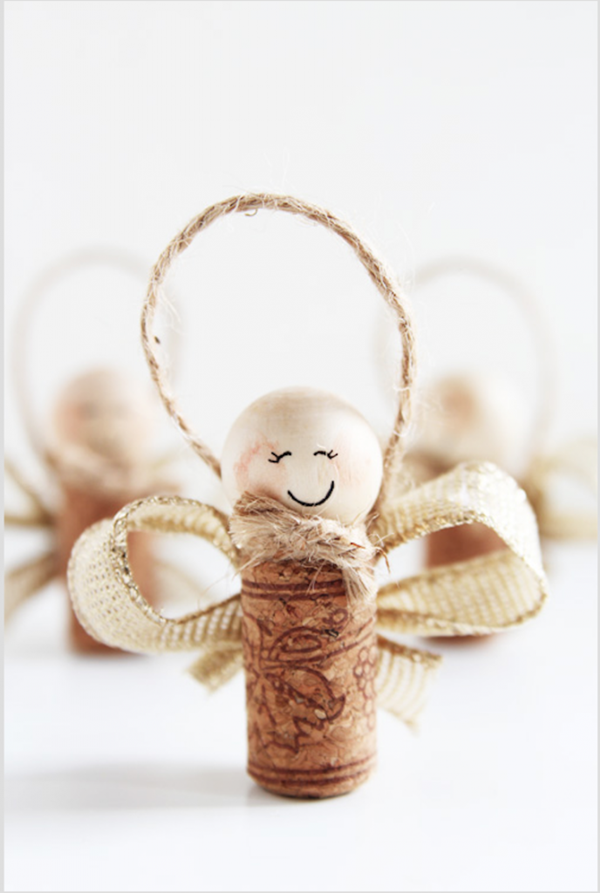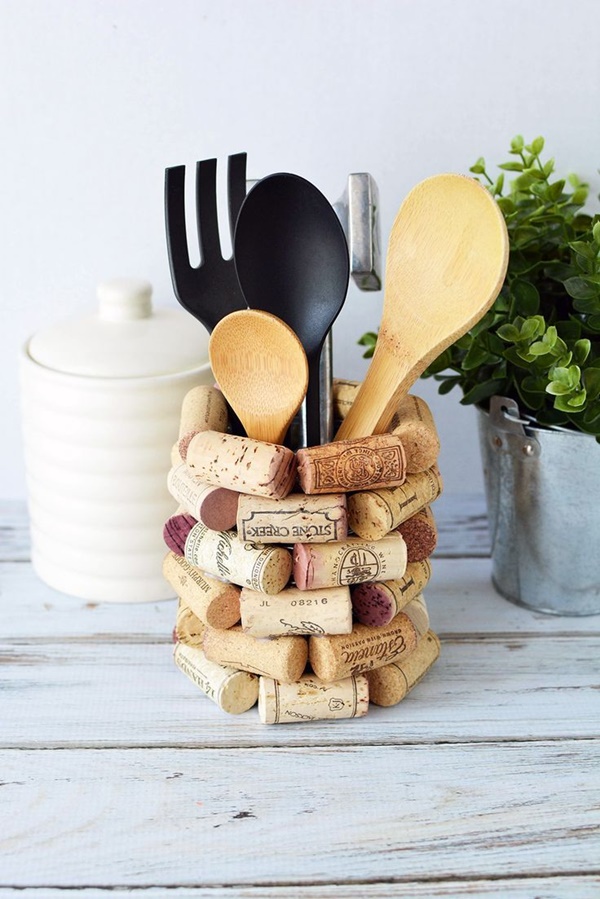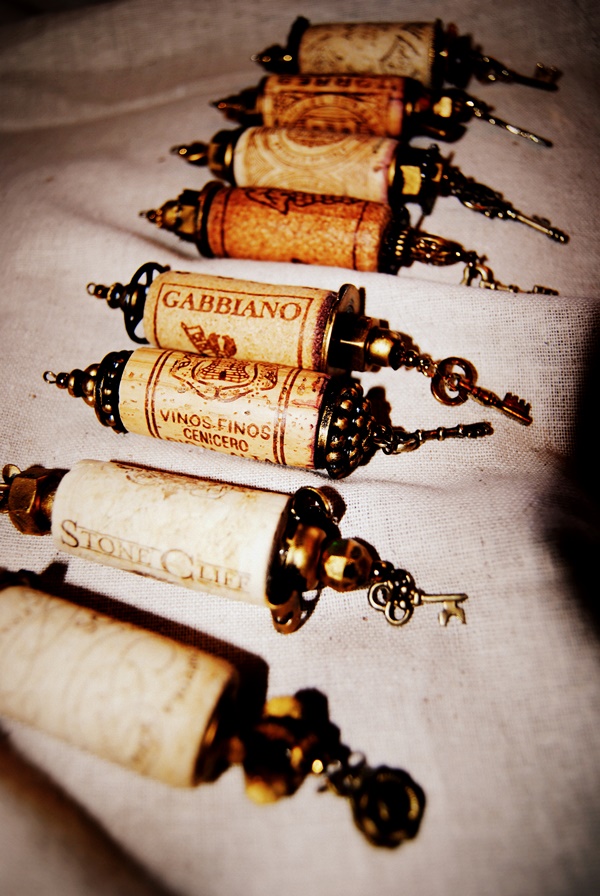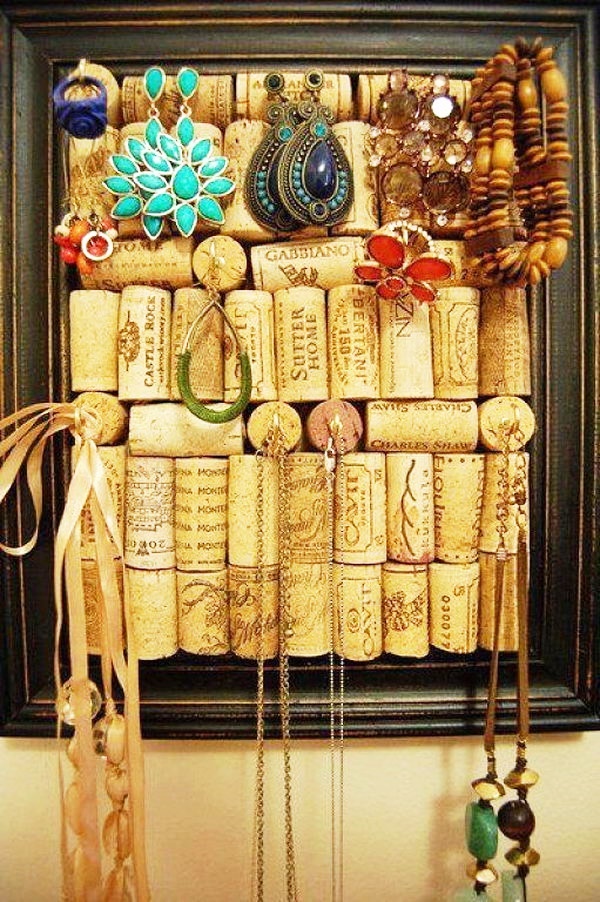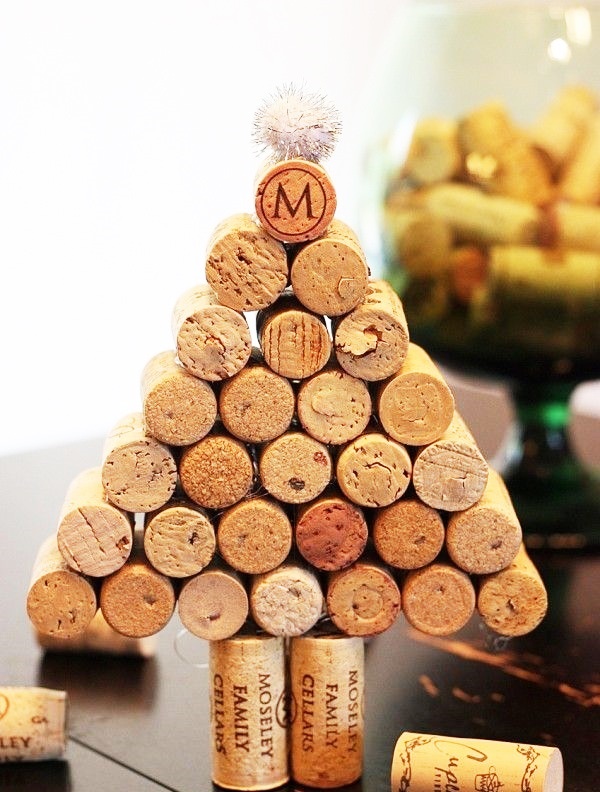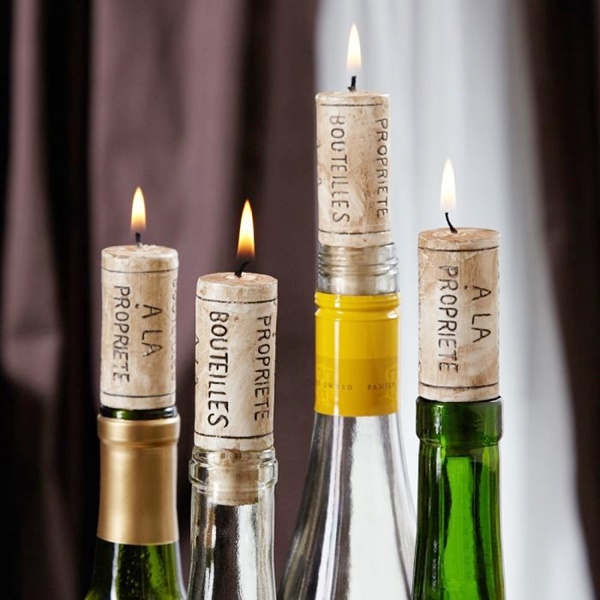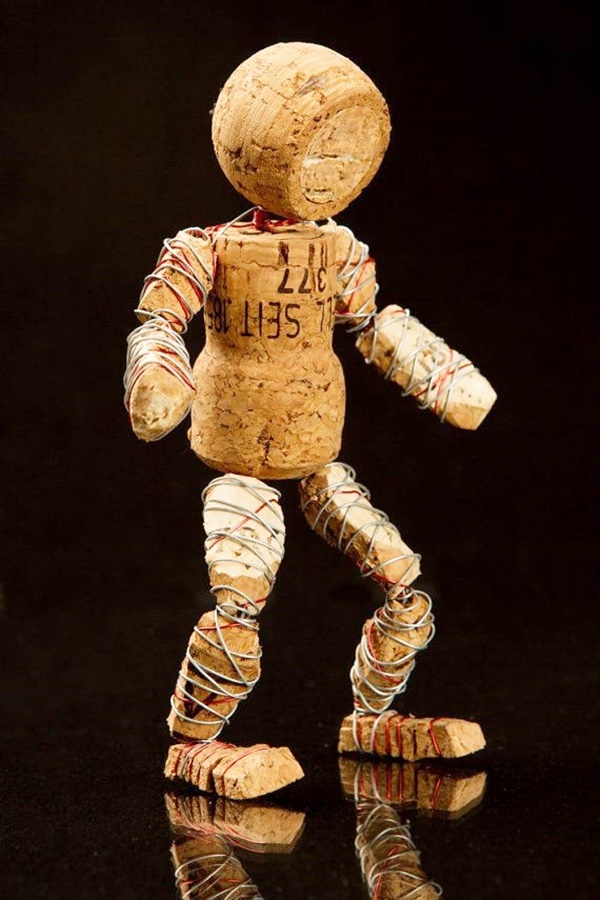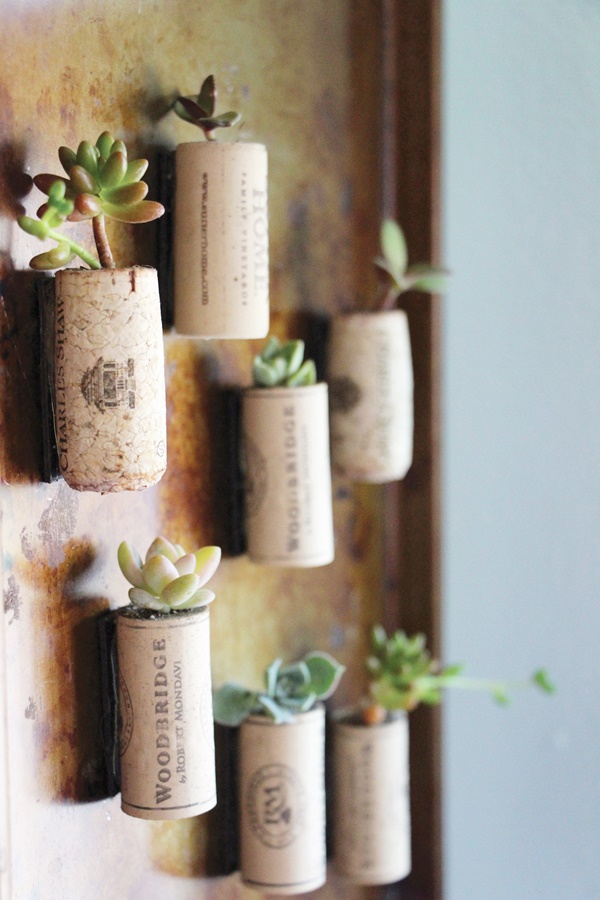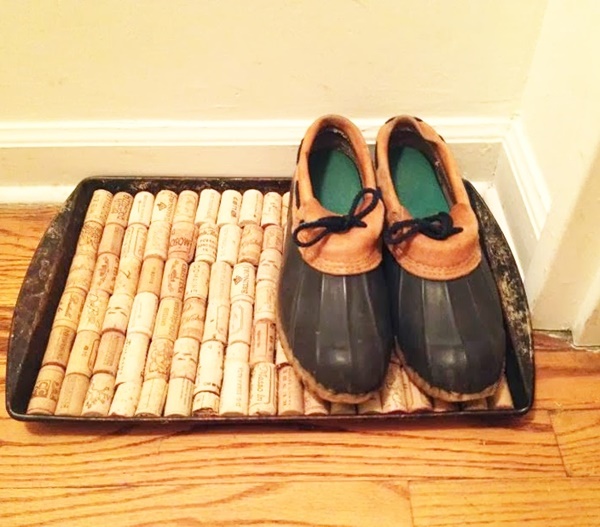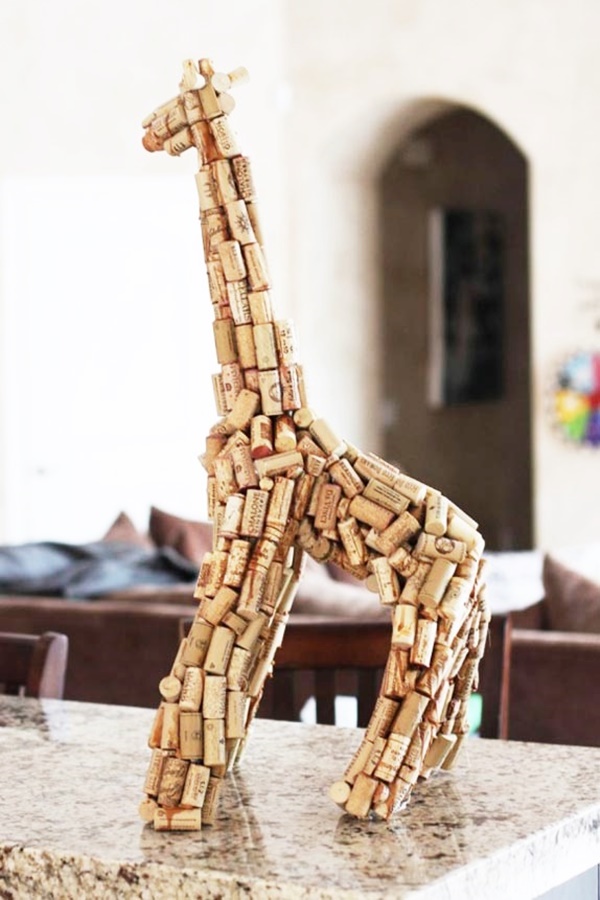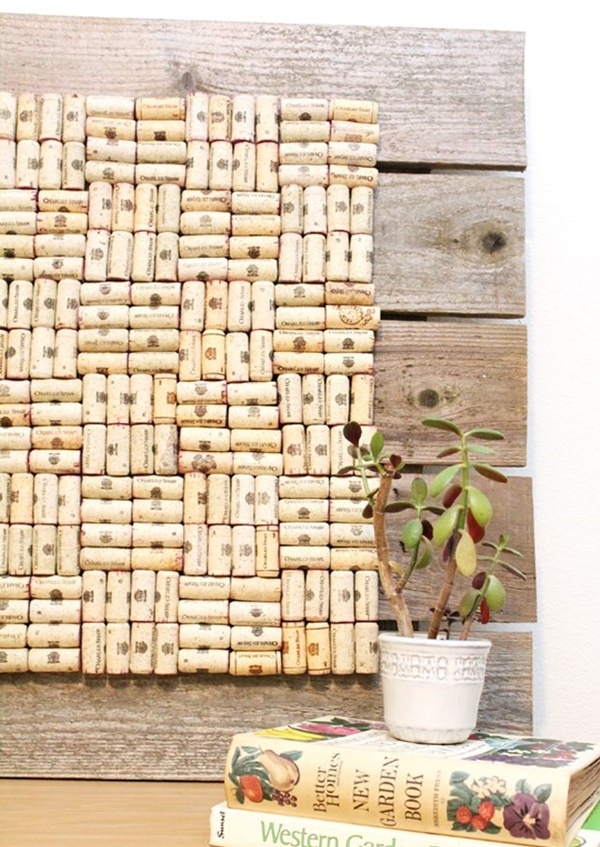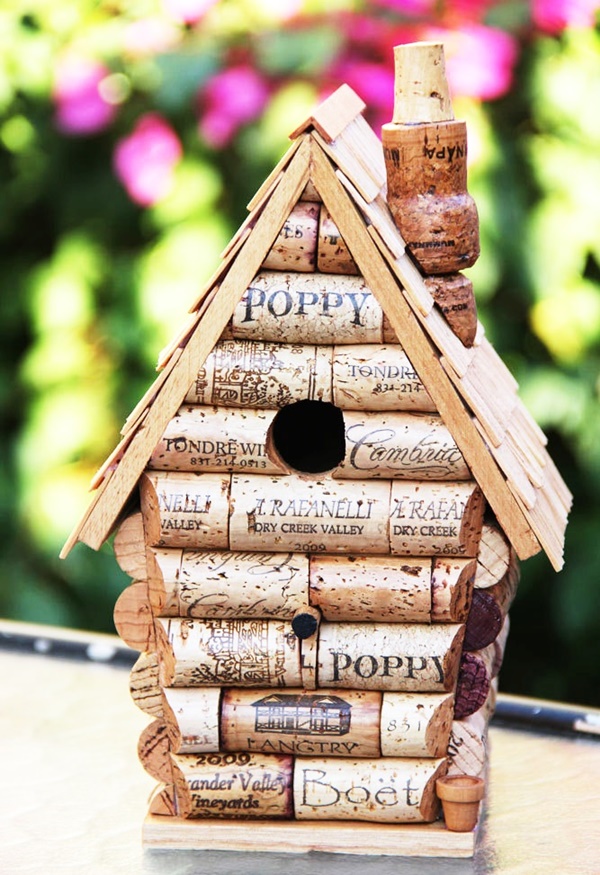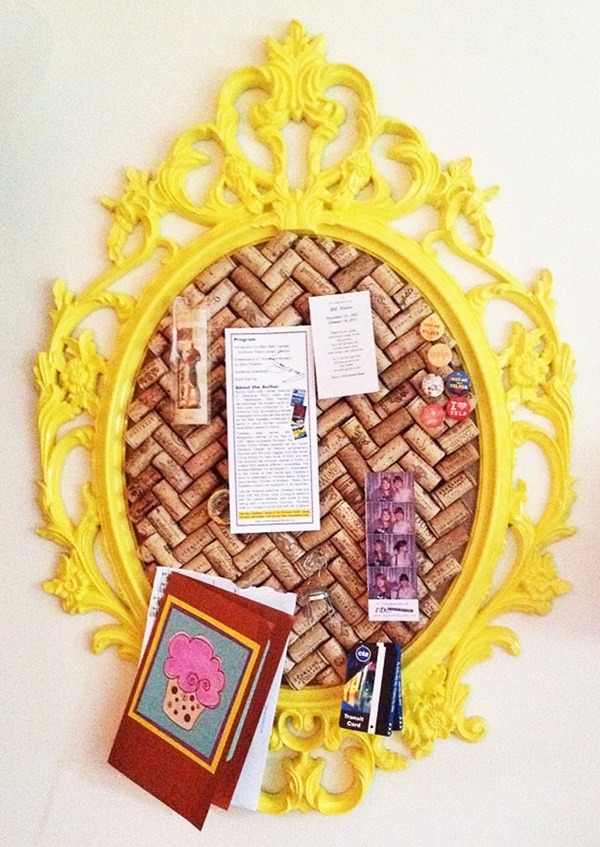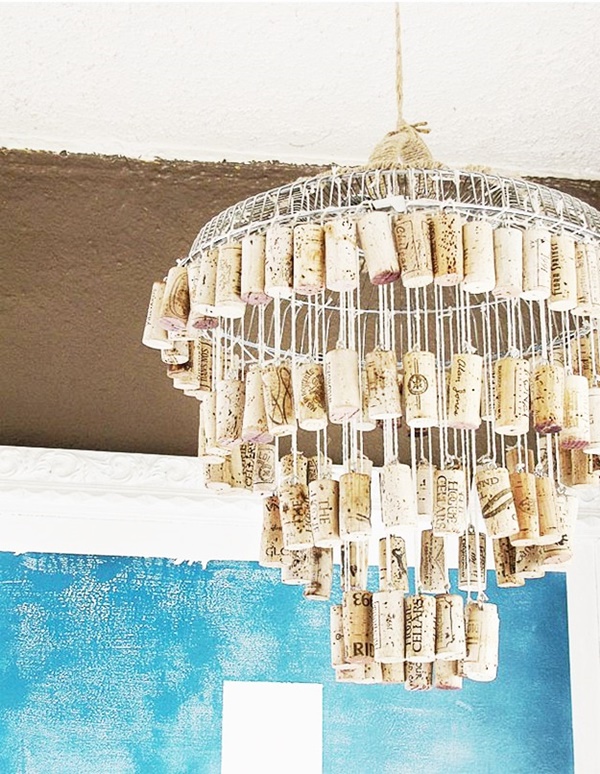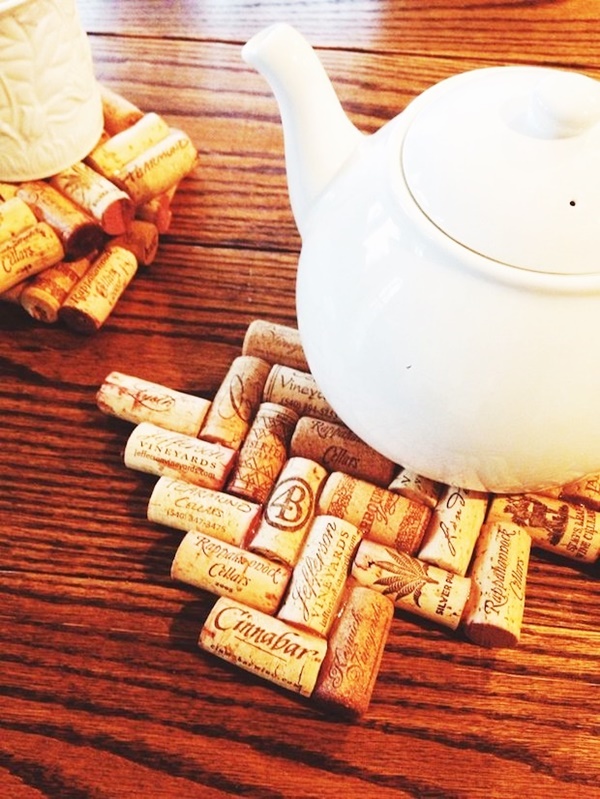 So next time, before tossing the wine cork into the trash, think of the useful crafty and breathtaking Wine Cork Crafts Ideas you things you can make. Go on drinking and saving wine corks for amazing home decor and crafts.  Here are some of the most amazing wine bottle art and craft ideas for you all.