On average, American homeowners spend $2,557 restoring home water damage, according to Home Advisor. While water damage to a home's living room is always bad news, there is a silver lining. After the clean-up process is complete, homeowners may upgrade their living rooms with a fresh design that leaves living rooms more attractive and functional than they used to be. Living rooms may be redesigned to better reflect the needs and tastes of homeowners. This detailed guide will help homeowners to improve their living rooms after repairing water damage, by adopting one of the most popular interior design trends for this year. This trend is industrial-chic. When you choose an industrial-chic aesthetic for your living room, you will be thrilled with the results.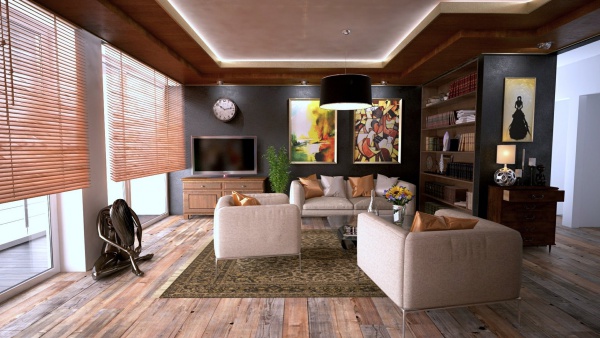 How to Make A Living Room Better Than Ever After Water Damage
Come up with a design plan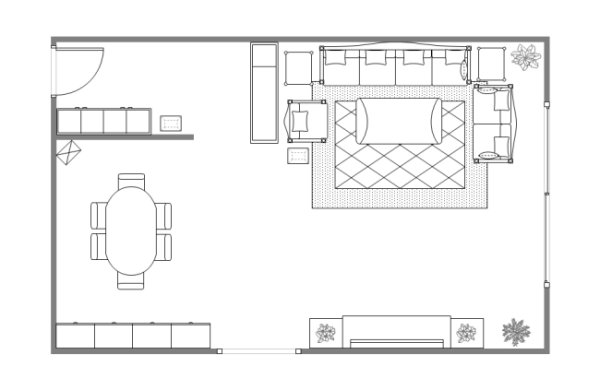 Dealing with water damage related to burst pipes, natural disasters, poor home construction or any other reason(s) is a process that is no fun at all, but the result of the hard work, headaches, and hassles can be amazing. As you move through the process of contacting insurance agents, drying out your living room, getting your home checked for mold and accessing insurance funds for repairs, never lose sight of your end game, which is making your living room a more beautiful and livable place. Bear in mind that you may need to look for additional financing, beyond any insurance money that you receive, in order to comprehensively update your space. Once you have the money that you need, come up with a design plan. You should focus on updating lighting, changing the color of the walls and ceilings and choosing new furnishings. Your updates should fit the industrial-chic design aesthetic.
Update lighting for a fresh new look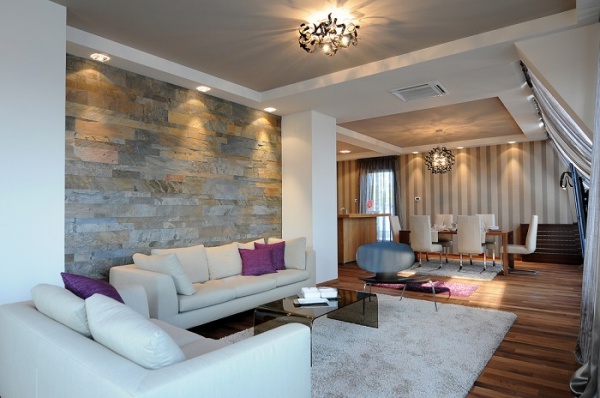 Many homeowners who deal with living room water damage decide to upgrade old light fixtures. They go for newer, more stylish living room lighting and then add energy-efficient, safe LED bulbs in the new fixtures. If you're interested in updating your living room lighting, you should get on board with the industrial lighting design trend. Industrial vintage lighting, such as hanging iron ceiling lamps, chandeliers and floor lamps, has a stripped-down look that wouldn't be out of place in old-time factories. When you update with industrial-inspired light fixtures, you'll freshen up your living room in no time flat. This type of lighting looks chic, sophisticated and very "right now".
Play with color to create a more appealing vibe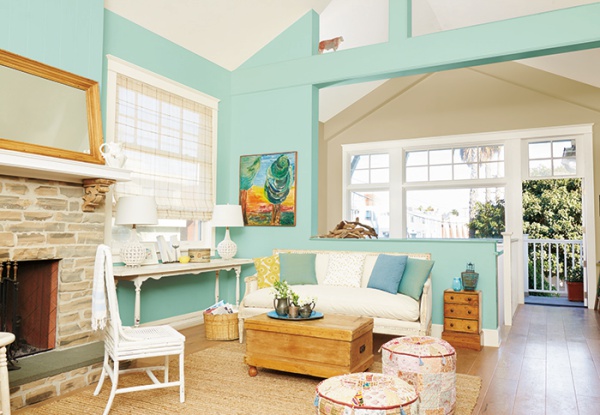 Don't go back to what you had after water damage. Take the opportunity to change things up by playing with color. If you had plain white walls before, look at other options. A beautiful new palette will help you to forget about the emotional trauma of dealing with water damage, along with the hard work you had to do to turn things around. Color is such an easy fix. Changing the color of the living room will impact your mood and dramatically alter the ambiance. It's a simple way to transform a space and a state of mind.
To accent your new industrial light fixtures, choose a color scheme that is the perfect backdrop, such as pale gray or taupe. If you feel more daring, choosing burnt orange for at least one living room wall will be a bold choice that fits the industrial theme well. Another idea is adding faux brick panels to a wall. These panels will add a sense of character and warmth while fitting the overall industrial design theme.
Choose fashionable new furnishings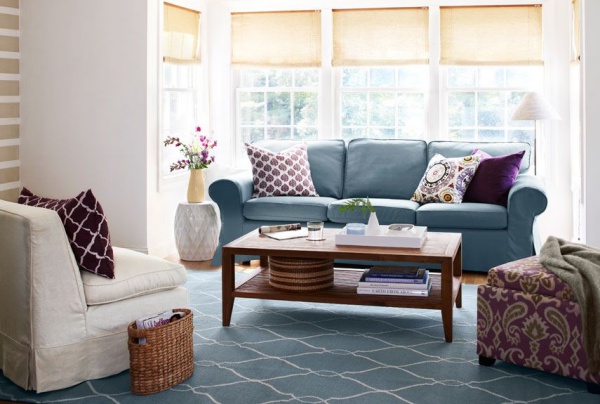 Once you've taken care of your lighting upgrade and used paint and/or faux brick panels to change the color scheme and vibe, it will be time to add fashionable new furnishings. For an industrial-chic look that you will love, go for a supple leather sofa in a medium brown tone. It should have simple, clean lines. If it looks a bit worn-in, all the better. Add a coffee table made from reclaimed wood. If you're handy and creative, you may want to make your coffee table yourself. Find a local supplier for reclaimed wood planks and use a plank or two to create a coffee table and/or end tables.
A big easy chair covered in natural fiber fabric (canvas is a cool option) in an earth tone, from cream to muted saffron to burnt orange to deep taupe, will be a perfect finishing touch. Don't add too many knick-knacks to your living room. Keep the effect of spare and industrial.
Improve your living room today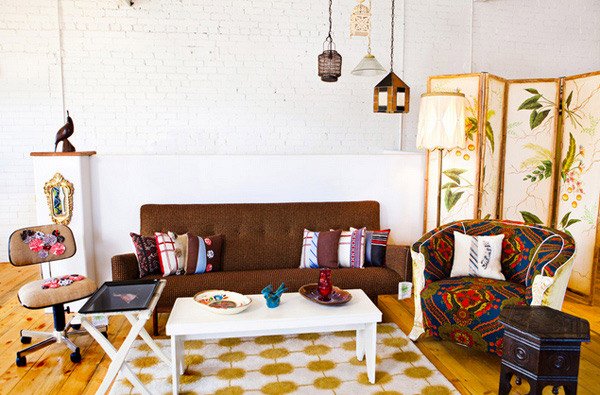 Water damage in a living room may feel like a nightmare, but the sleepless nights, mess and anxiety will pass. When you commit to updating your living room with an industrial-chic look that includes vintage-inspired industrial light fixtures, an earth-toned color scheme, and furnishings with clean lines, plus reclaimed wood accents, you'll love your new space. The industrial design trend will give your living room a boutique hotel foyer vibe, which may make it your favorite room in your home.