A major kitchen upgrade has the power to boost a home's resale value by $67,212 USD, and this type of upgrade will also make a kitchen more attractive, comfortable and functional. The kitchen is the heart of a home. It's a place where people gather to enjoy great food and conversation. When it doesn't look fresh and appealing and isn't as functional as it could be, it's time to make changes. If you're interested in remodeling your own kitchen, you may be wondering which kitchen design elements are trending this year. This guide will take the guesswork out of planning a kitchen upgrade that is right on trend.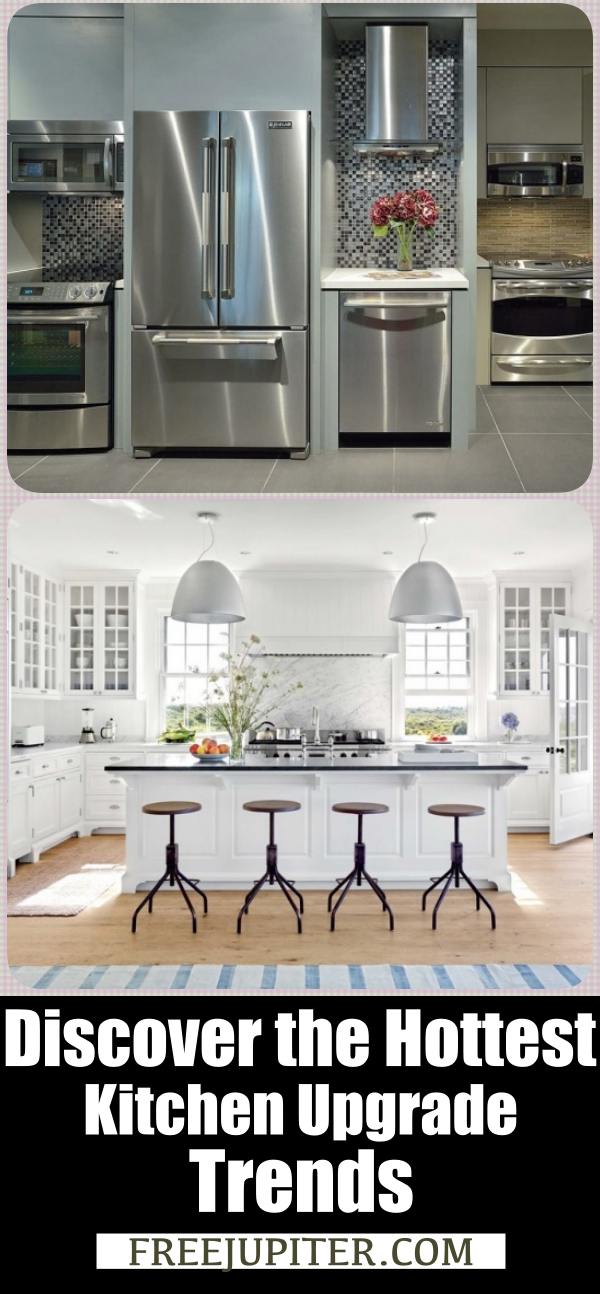 Discover the Hottest Kitchen Upgrade Trends
Choose a tuxedo-style palette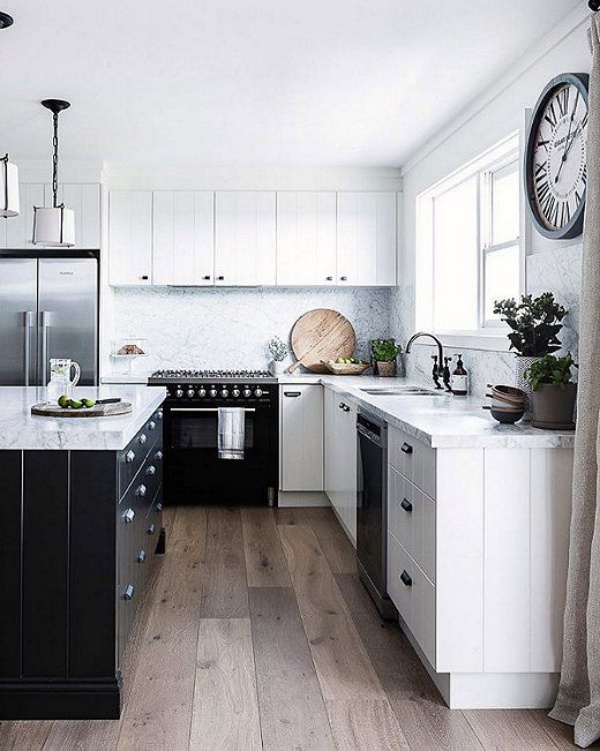 Tuxedo-style palettes are black and white palettes. Black and white provide a stark graphic appeal that brings plenty of striking visual impact to kitchens. HGTV reports that these types of kitchens usually have lower cabinets finished in deep black and upper cabinets finished in fresh, pure white. If a kitchen island is present, the base of the island is usually finished in black, with a white top made from marble or granite.
There's something so chic about a black and white kitchen. It's charming and elegant because it's unexpected. When you choose the tuxedo palette, you'll boost the sophistication level of the room fast, without needing to spend a fortune transforming the kitchen. If you love to get creative, refinish cabinets and islands yourself. It's fun to do DIY projects that make spaces more beautiful.
Make a backsplash a focal point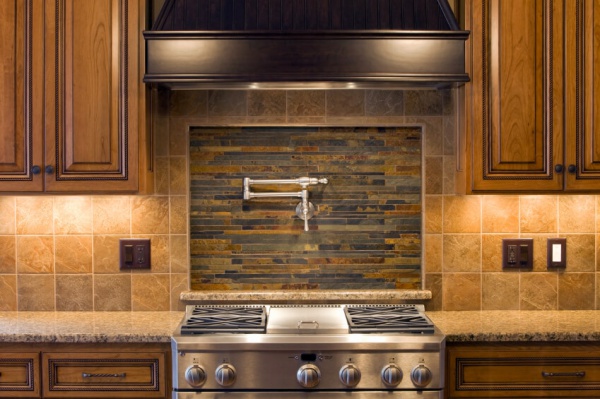 57 Ocean asserts that beautiful, high-quality backsplashes add a luxury vibe to kitchens. Luxurious design elements give homeowners a sense of serenity. To make a backsplash a focal point, without moving away from a fashionable, tuxedo-style palette, choose a mosaic tile that features a black and white pattern. A range of tile types are available and some popular choices this year include glass tile, subway tile, river rock tile, and ceramic tile. Choose tiles that suit your personal aesthetic to perfection.
Upgrade to energy-efficient appliances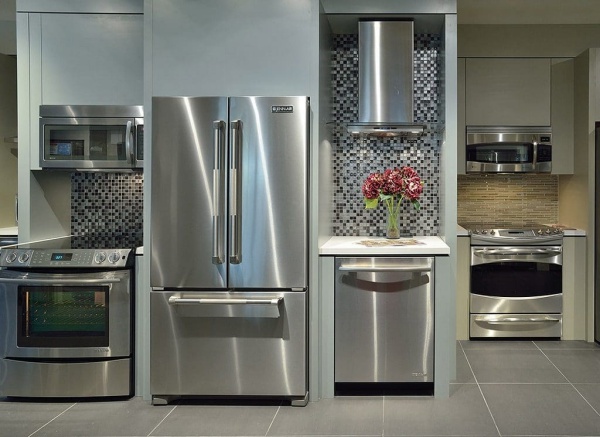 Trendy kitchen upgrades can save you money in the long run. Upgrading to energy-efficient appliances will cost you money up front and save you money down the line. Look for stylish Energy Star-rated appliances, unless you already have these appliances installed in your home kitchen. Energy.Gov reports that dishwashers with Energy Star certifications utilize roughly 5.8 gallons of H20 per cycle, versus older dishwashers, which generally require 10 gallons of water per cycle. If you want lower energy bills, Energy Star appliances will be a solid investment.
Add chunky hardware to cabinets and drawers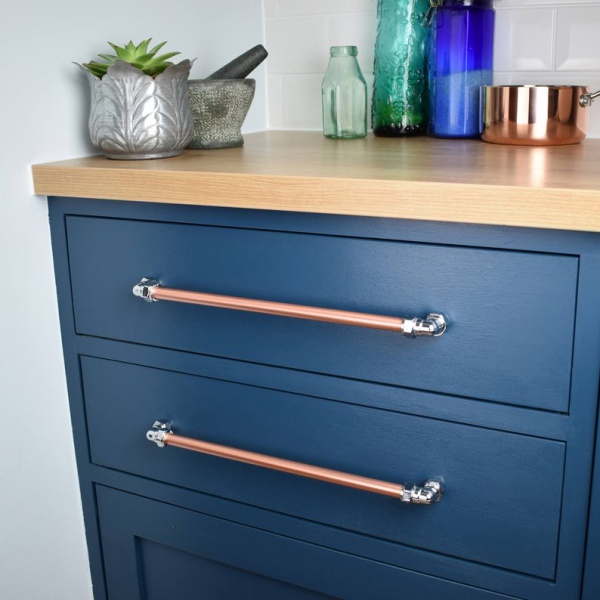 Another hot tip that will help you to quickly freshen up a kitchen for 2019 is adding chunky hardware to cabinets and drawers. The cabinet handles and drawer pulls that you select should be substantial enough to be very noticeable. They should also have a retro vibe. If you're into DIY tasks, you should have no trouble replacing your existing hardware with newer, chunkier fixtures. This is a quick and easy do-it-yourself task that requires simple tools, so even home improvement newbies can take care of the job quickly. Just make sure to measure existing fixtures before you buy new ones. Make sure that the new fixtures are the same length, so you won't need to drill new holes for them.
It's possible to find inexpensive fixtures for cabinets and drawers. You don't need to spend a lot of money unless you want to. You may also be able to find vintage cabinet handles and drawer pulls at antique stores, thrift stores or flea markets. Some of the vintage designs have tremendous character. They add a lot of charm and feel to kitchens. Of course, high-end designs which are brand-new are out there and investing in these fixtures may be worth it to you.
Plan a kitchen upgrade today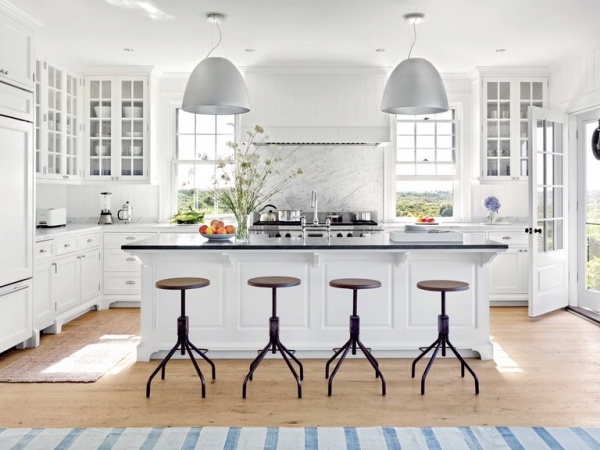 A kitchen upgrade will make a huge difference. You'll find that choosing a trendy palette for the kitchen, adding a decorative backsplash that draws the eye, upgrading to energy-efficient appliances and adding chunky hardware to cabinets and drawers is the key to getting a modern, gorgeous and functional kitchen. This is the type of kitchen that home buyers are willing to pay top dollar for.