Fast fashion is growing and pioneering expeditiously. While it is good for the industry and the economy, this speed is harmful to both our planet and society.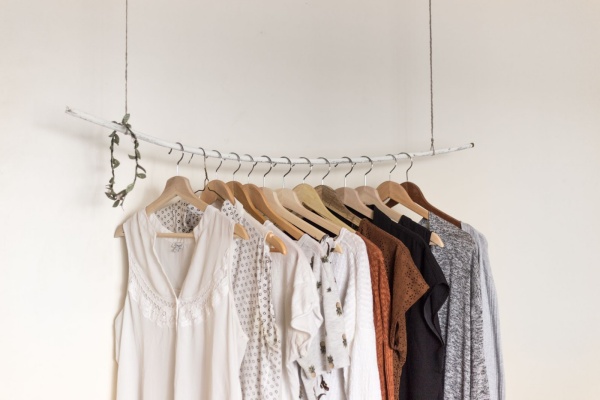 Source: Unsplash
Among the environmental consequences of fast fashion are the loss of non-renewable resources, the production of greenhouse gases, and the enormous usage of energy and water.
A t-shirt and pair of trousers, for example, need 20,000 gallons of water to produce, yet we consume 80 billion items of clothes each year globally.
How to Repurpose Old Clothes and Be Eco-Friendly
There are many ways we can save our planet from environmental destruction.
One of which is putting your clothes through a donation drive to help refugees and people who need them most. 
But if you have sentimental attachments to them or have items that are too old to give, repurposing is the way to go.
There are many innovative methods to repurpose your old clothing. If you do it correctly, you may love the repurposed clothes more than the original.
In this article, we will comprehensively discuss a couple of tips on how you can repurpose old clothing.
Importance of repurposing clothes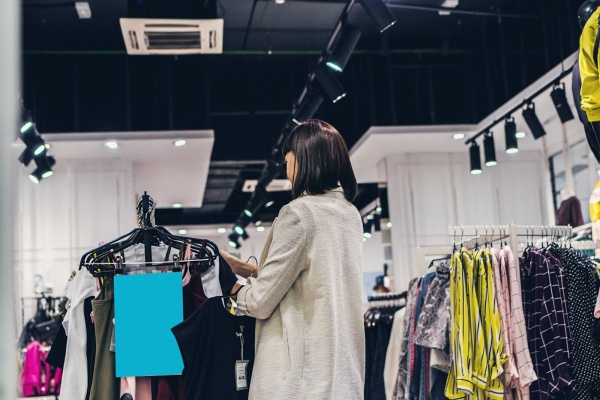 Source: Unsplash
We have learned the importance of reducing, reusing, recycling, and refusing. 
But aside from proper separation of waste and recyclable materials, repurposing old clothes is one of the better ways you can help save the environment.
People are shopping more often, therefore the production of clothing is getting larger.
With that in mind, the fast fashion industry and overcrowded closets have all contributed to overflowing landfills.
Organic clothing, such as cotton and linen, should be biodegradable. However, when individuals throw away clothing and it ends up in landfills, the clothing lacks the oxygen required for organic compounds to decompose.
Not to mention that clothing production consumes a significant amount of energy. 
Every piece of clothes you wear has gone through a complicated manufacturing process that involves the use of a large quantity of power, water, and other energy sources.
The main purpose of repurposing clothes is not only that you are helping the planet, but you are also helping the people who are in need of spare clothes.
Besides, there are many ways to repurpose old clothes other than just throwing them away.
5 Simple ways you can repurpose your old clothes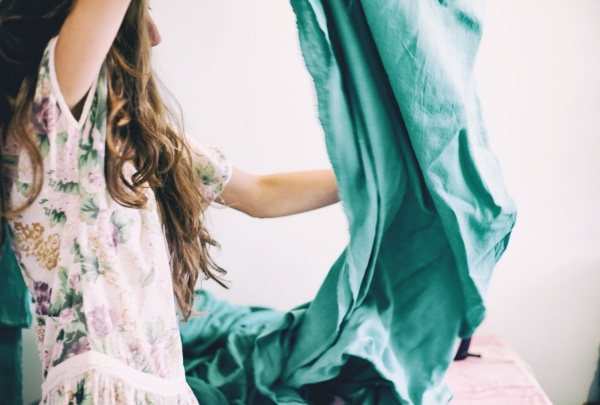 Source: Unsplash
Donate clothes to retailers or non-profit organizations
If you want to help refugees, newly immigrated families, or people in need of shelter by community outreach programs or churches, donating your clothes is the best way to go.
When you donate your clothing, you are preventing a lot of damage to the planet.
Even if you no longer want your old clothing, it is almost for certain that someone else will. Many individuals are in desperate need of decent clothes.
There are individuals in need of clothes, especially the victims of disasters, the poor, and children. Therefore your generosity will be much appreciated.
Make it a tote bag
Another good way you can repurpose old clothes is to make them a good tote bag. You will both save a lot of money and enhance your creativity skills by doing so!
In essence, a tote bag is any bag of different sizes that lacks closures other than a set of parallel handles on each side to hold the bag.
The primary function of a tote bag is to act as a convenient carryall, particularly on those hectic days buying groceries or running errands.
Any old clothes can work well as fabrics for a tote bag. May it be a small or huge one, you can make a tote bag out of an old suit, baggy shirt, or denim material.
Support or build a thrift shop
Another good way to repurpose your clothes is by founding or supporting a thrift shop. 
When we spend time shopping for clothing that is easily available to us at second-hand and thrift shops, we are not only discovering unique goods that fit our own personalities, but we are also helping the environment.
Second-hand shopping helps to reduce the continuous chemical pollution caused by clothing production.
Thrift shopping also contributes to community development. There are plenty of wholesale jean jackets, dresses, blouses, and shirts that are manufactured locally and are of excellent quality.
This way, you are helping a lot of local businesses, which means your money is usually utilized to assist local charities and companies that have special causes to help the ones who are in need.
DIY clothes
If you have an old saggy t-shirt that you no longer wear, why not give it a new life by transforming it into a spaghetti strap top?
A sewing machine will make this much simpler, but if you have some additional time, you can hand stitch the clothes instead.
Aside from that, you'll only need paper to draw out your design, as well as scissors and pins. Another good way to recycle your old clothes is tie-dyeing. 
Any color of shirt can be tie-dyed depending on your preference.
If you have an old pair of jeans, you can simply cut them into shorts with a pair of scissors.
Try them on first to see if the length is correct, and then either fold up around the edges or leave them free to fray.
Grab some spare patterned fabric and use it to create the pockets to add some pizazz.
Recycle it as a rug
The simplest way you can repurpose clothes is by turning them into a rug.
A simple DIY rug can be completed in a short amount of time. You'll just need one or two old t-shirts, some scissors for cutting up the yarn, and a big crochet hook.
A useful mat can be finished with mostly basic crochet skills. Ideal for use as a bath mat or doormat that can be washed when it becomes soiled.
If you don't have a sewing machine, there are lots of non-sewing methods to create a rag rug
A no-sew rag rug may be made by weaving, braiding, knotting, or crocheting.
Takeaways
There are more ways not included herein which you can repurpose clothes. As mentioned, you do not have to instantly throw them all away when you can recycle materials and save the planet by doing so.
Humans have been a huge contributing factor to climate change. Repurposing old clothes is a great way to engage in the betterment of our environment.