Imagine understated greenery arches, loose floral arrangements, gorgeously classic cakes, and the most amazing stationeries. In fact, people choose green-themed weddings throughout the year, but we still focus on spring and summer. Greenery wedding has proved its importance through these years, particularly for those who expect minimalist and organic style.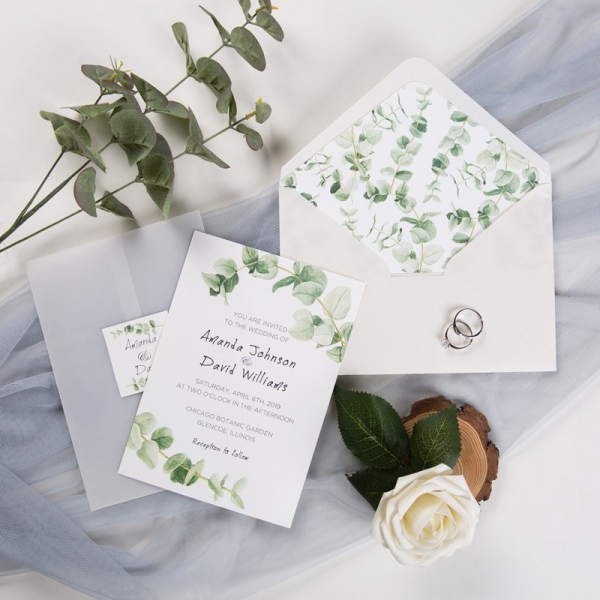 Spring weddings don't need rich colors. For example, your wedding dress can be simple white, math an elegant veil, and holding a greenery bouquet, that is pretty enough.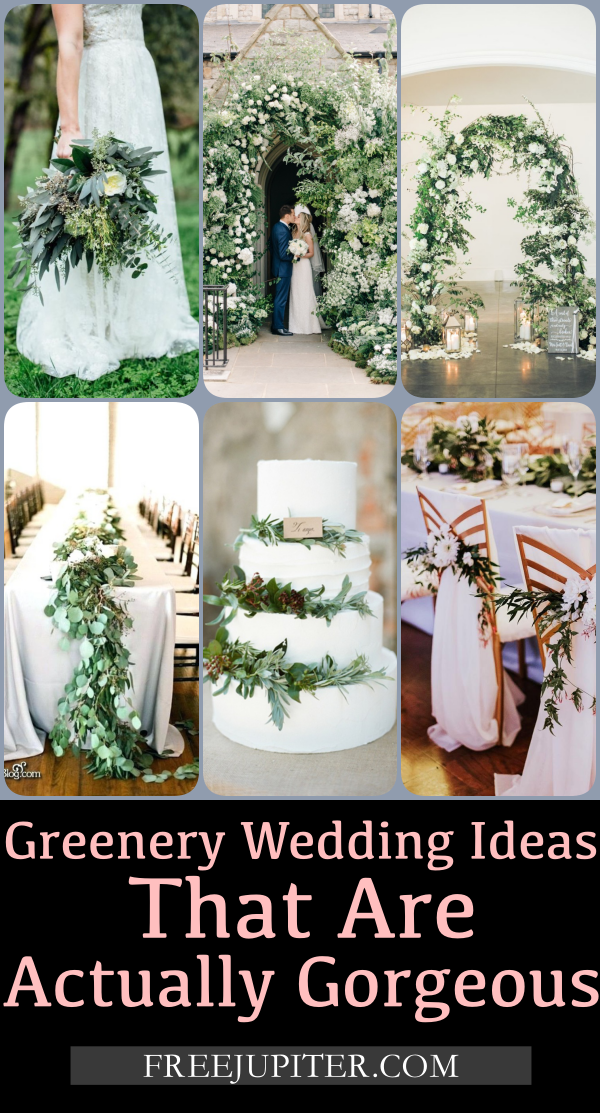 They are versatile to go well with any decorations without sacrificing the beauty of anything. No matter what your wedding theme is, the greenery will never let you down and instead, they will help make your big day even more energetic and memorable!
Greenery Wedding Ideas
Greenery wedding centerpieces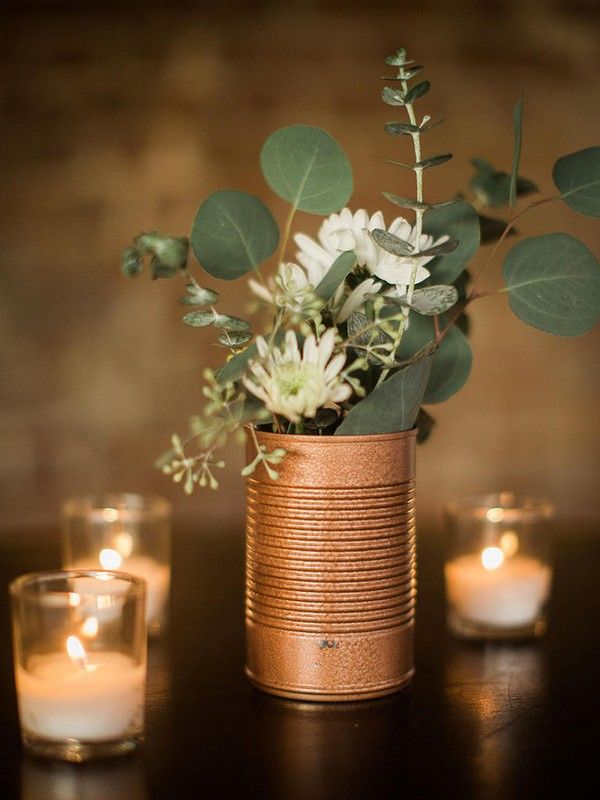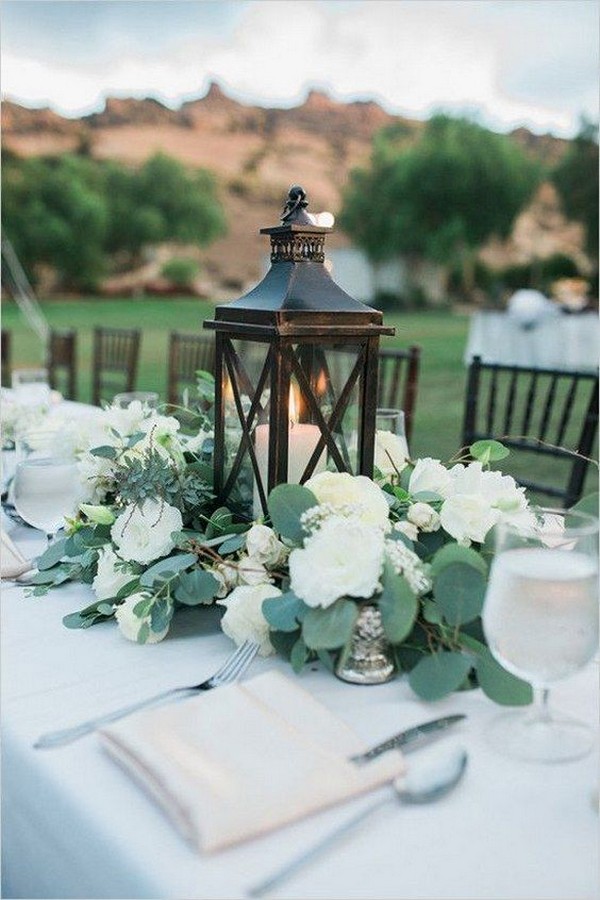 Green represents vitality, calm and happiness, Greenery wedding centerpieces including table stings, arches, beautiful aisles full of greenery and petals. If your wedding is in spring or summer, a greenery wedding might be the perfect one. My favorite wedding color palette is gold and green, which makes your wedding unique.
Greenery wedding bouquets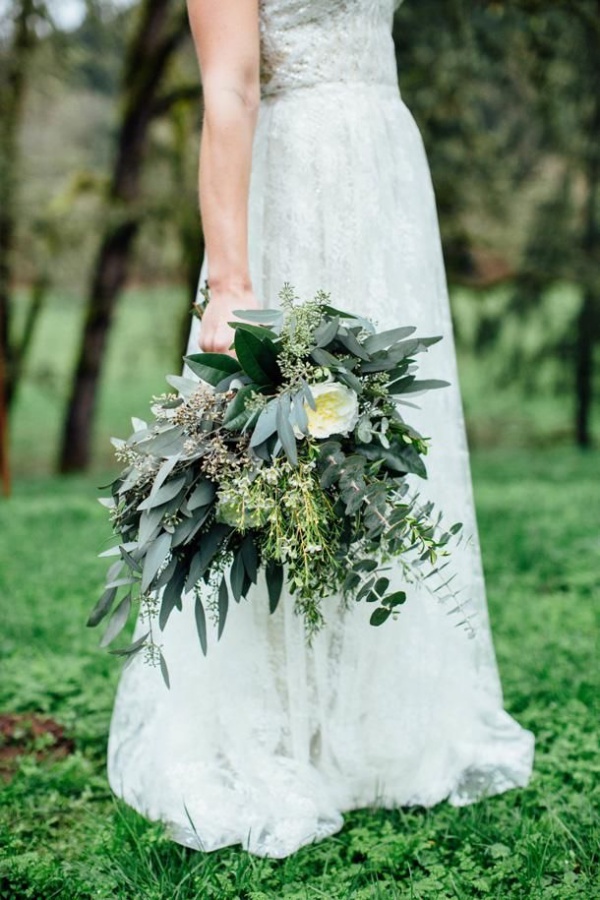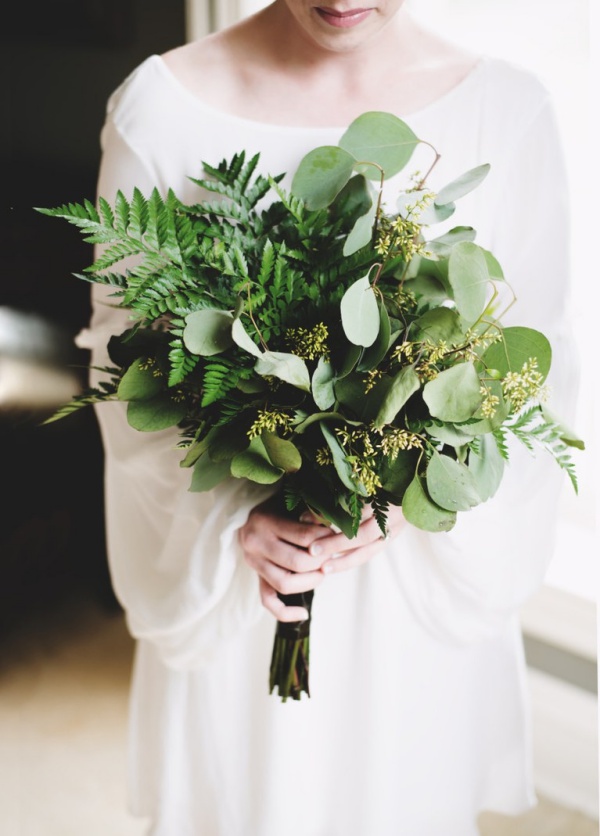 Of course, your wedding bouquets can full of greenery, eucalyptus leaves, willows, succulents, and so on. But put some other bright colors on it, everything becomes different. A minimalist style wedding, you can choose your bouquet with white roses or daisy flowers. A warm and romantic style wedding, you can choose navy, dusty blue, pink, rose, or almost any colors to match greenery. They all look gorgeous.
Greenery wedding decorations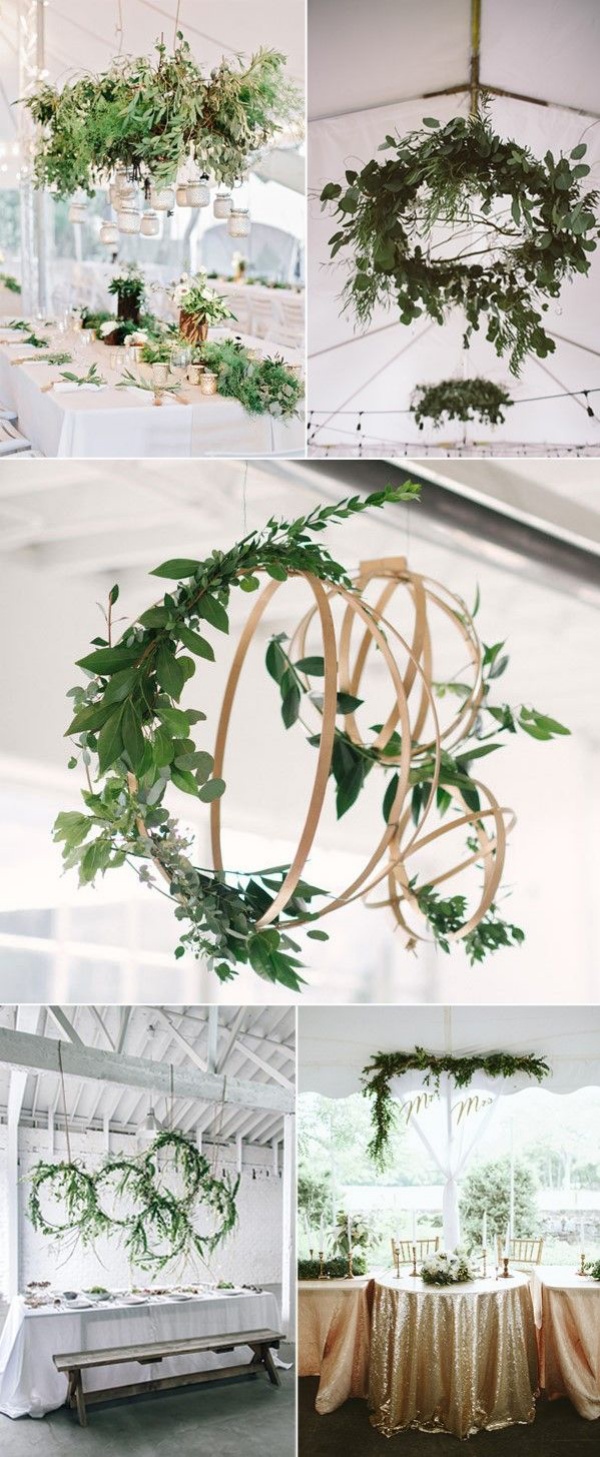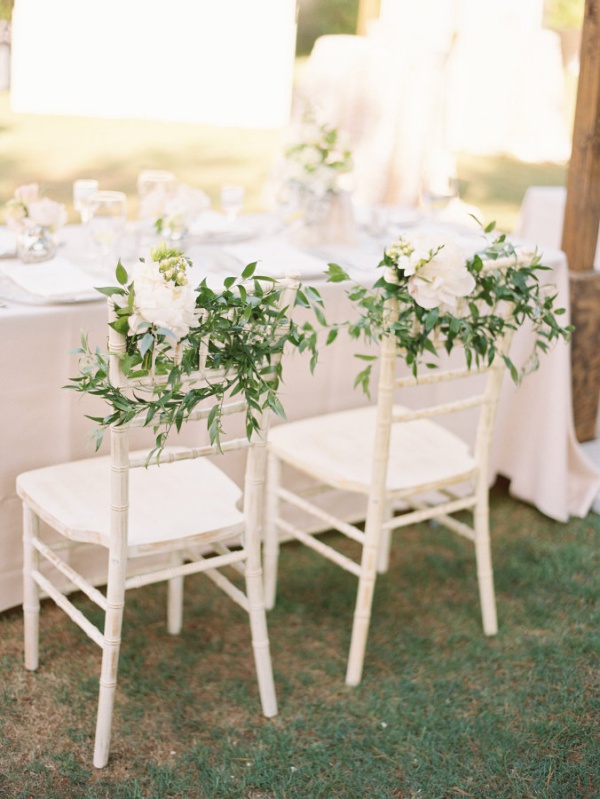 Speaking of greenery wedding decorations, all kind of leaves are indispensable. Decorating your wedding tables, arches, backdrops, photo holders, and chairs, greenery is everywhere. In my opinion, an outdoor wedding is a wonderful idea, and spring and summer is a perfect time to celebrate your big day because outdoor the greenery is abundant. This time I will recommend an industrial wedding to you, the industrial wedding is becoming a new trend nowadays, metal color decorates with green is really beautiful.
Greenery wedding cakes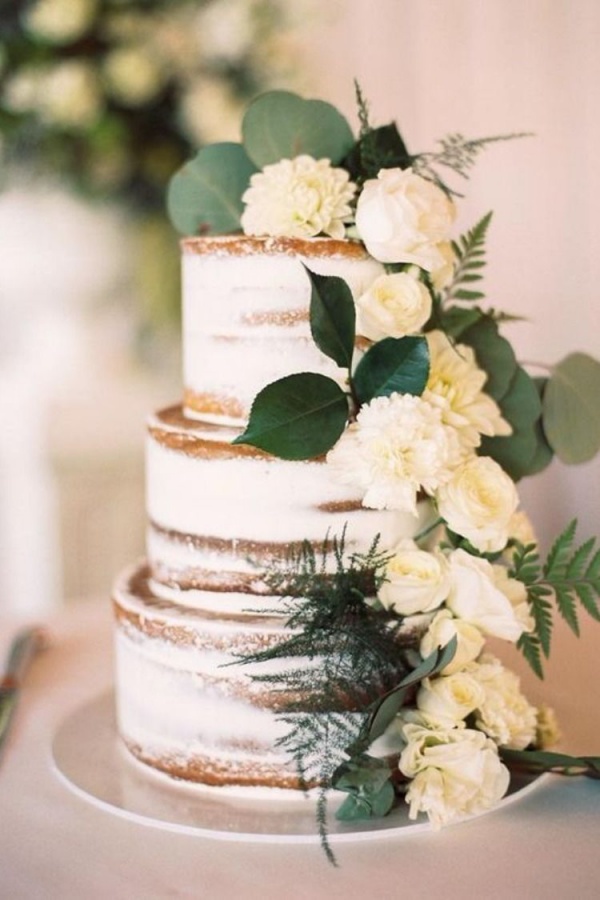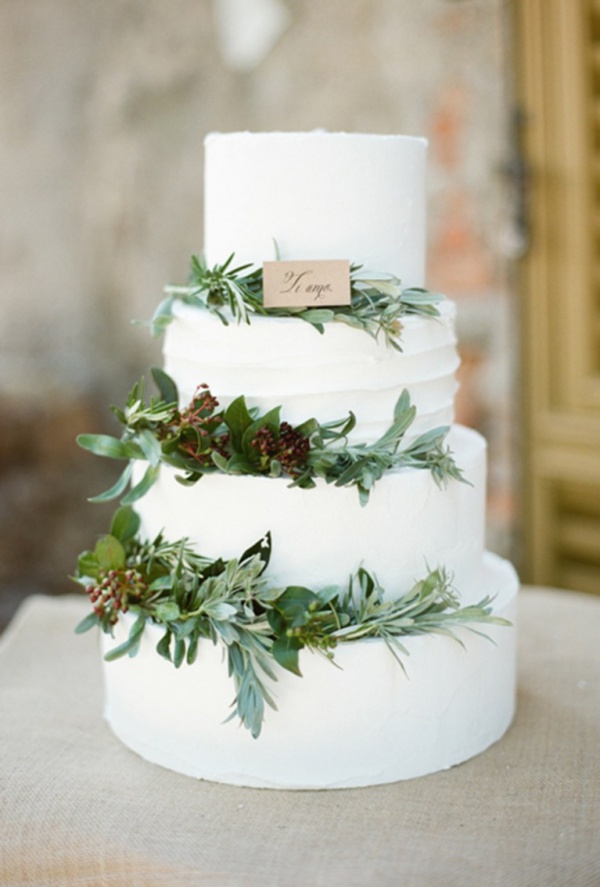 The wedding cake is indispensable in anyone's wedding, many people choose a DIY cake because a DIY wedding cake can not only save your money but also can wow your guests. If your wedding color theme is green, making a unique cake is even easier than other themes. Just put some green plants on your cake, such as eucalyptus, willows, or rose leaves. They sometimes look similar, so please follow your heart. 
Greenery wedding ceremonies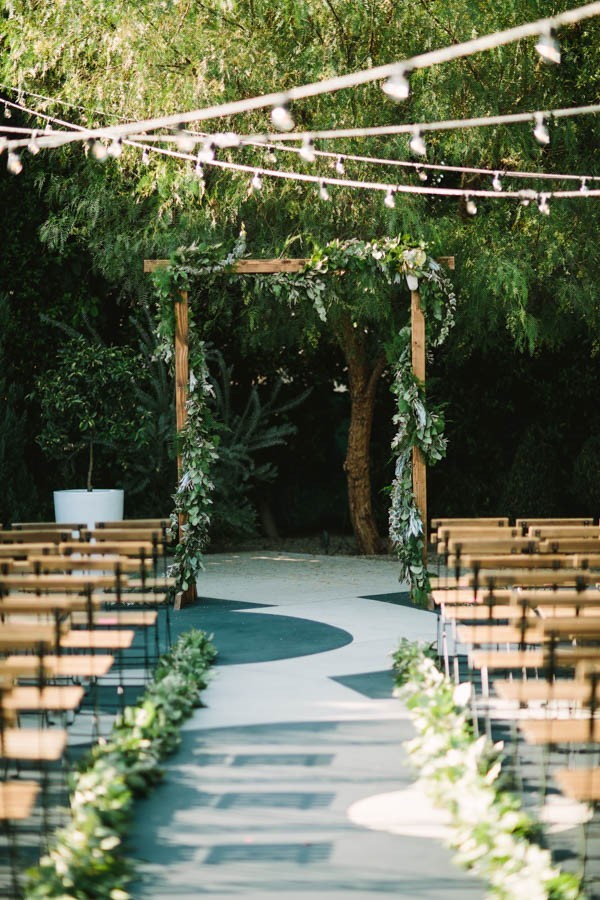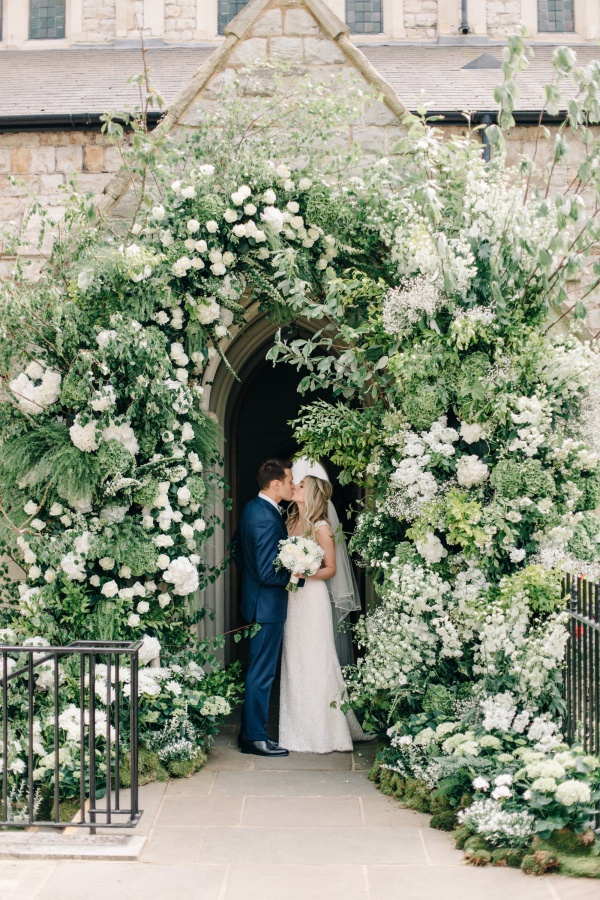 Whether it is an outdoor or indoor wedding ceremony, greenery decoration is always everywhere. Usually choosing white match green, it looks very holy, romantic and vibrant. I still prefer outdoor weddings, which can be closer to nature, and all the green decorations are more natural. A successful wedding ceremony will make everyone remember your big day, so you need more patience and enthusiasm to decorate your ceremony.
Greenery wedding invitations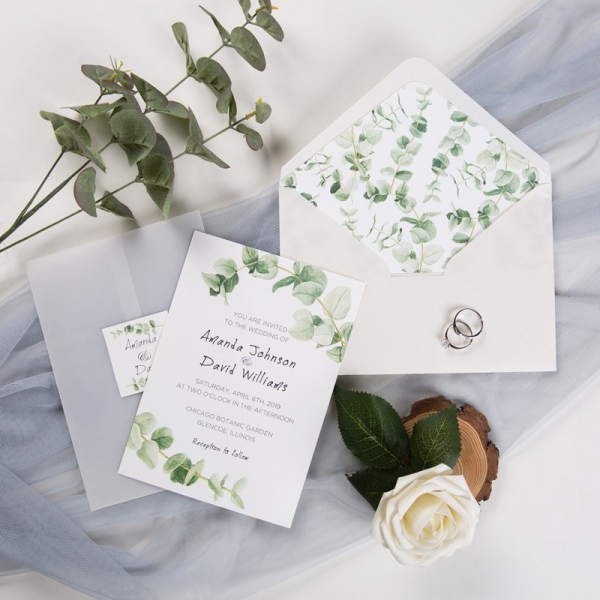 Finally, the wedding invitation is also very important, it runs through your entire wedding, you must spend enough time to pick it. Our website has a lot of amazing wedding cards for you to choose, laser cur invitations, pocket invitations, chic and rustic wedding invitations, also we have cheap invitations if your wedding is on a budget. Any styles you need will be found on our website, and it will be affordable. Recently, we have launched many amazing new products. If you have any needs, please don't hesitate, check it out!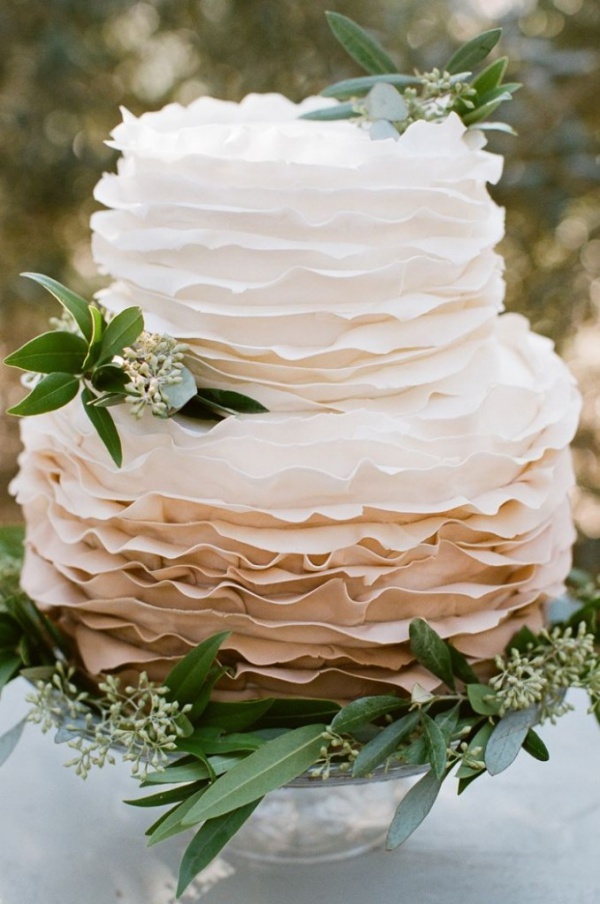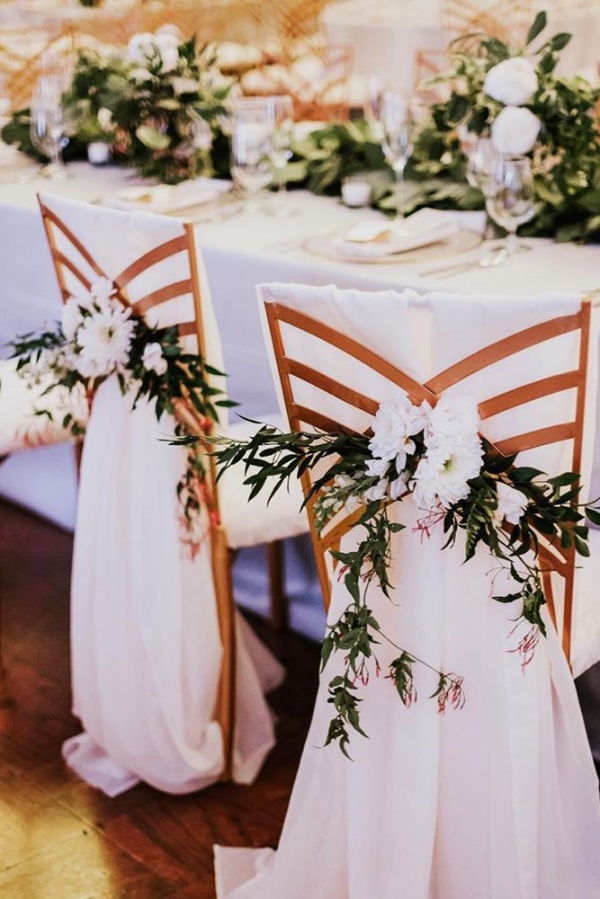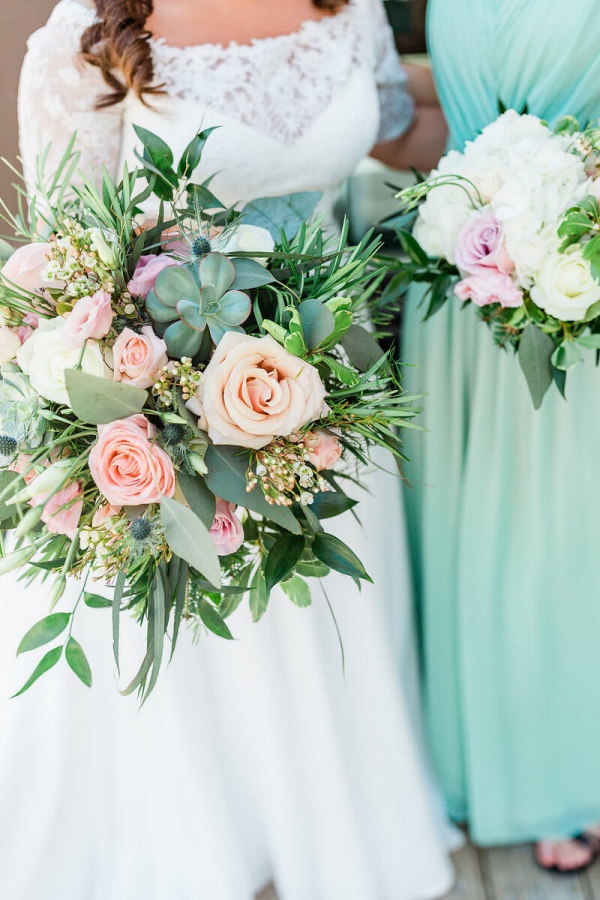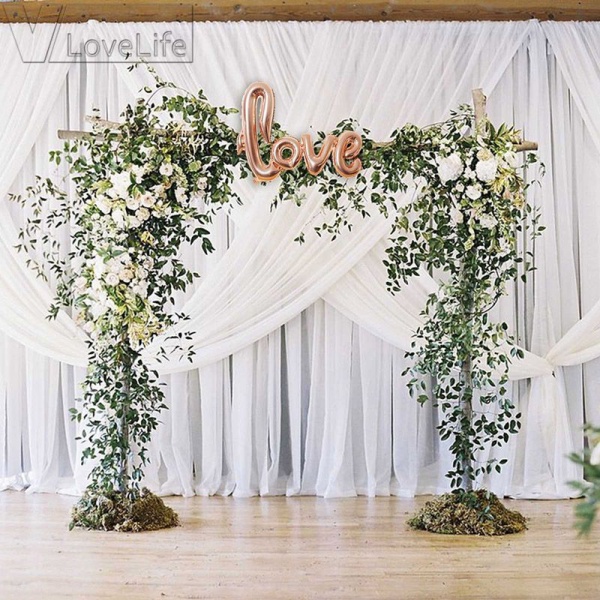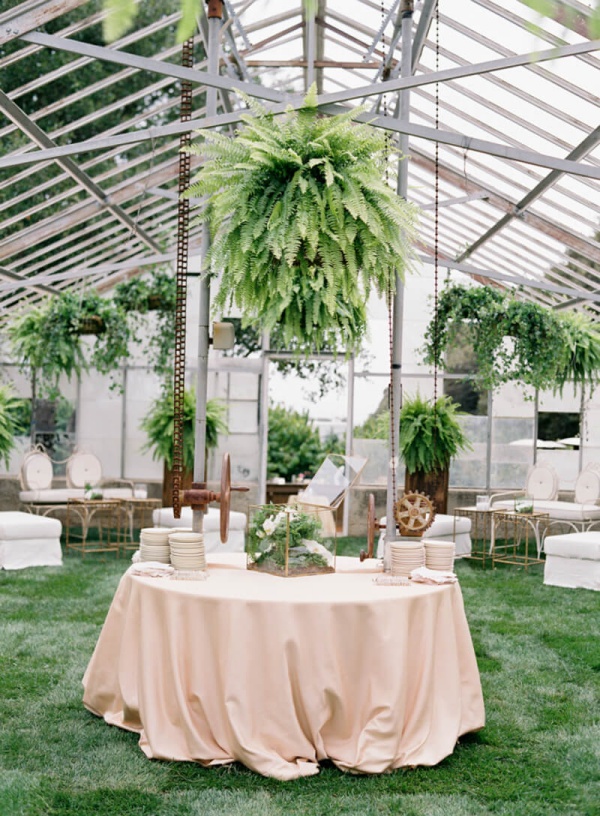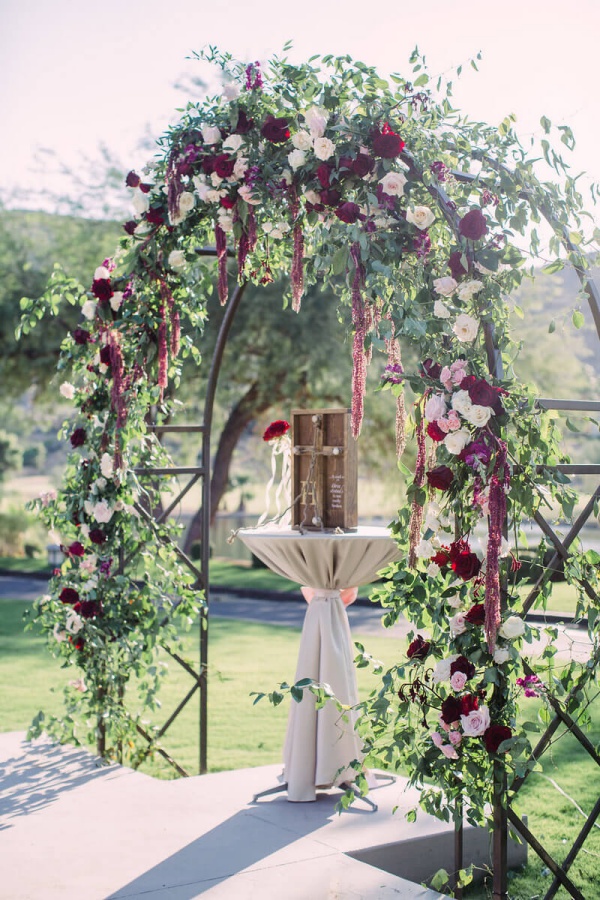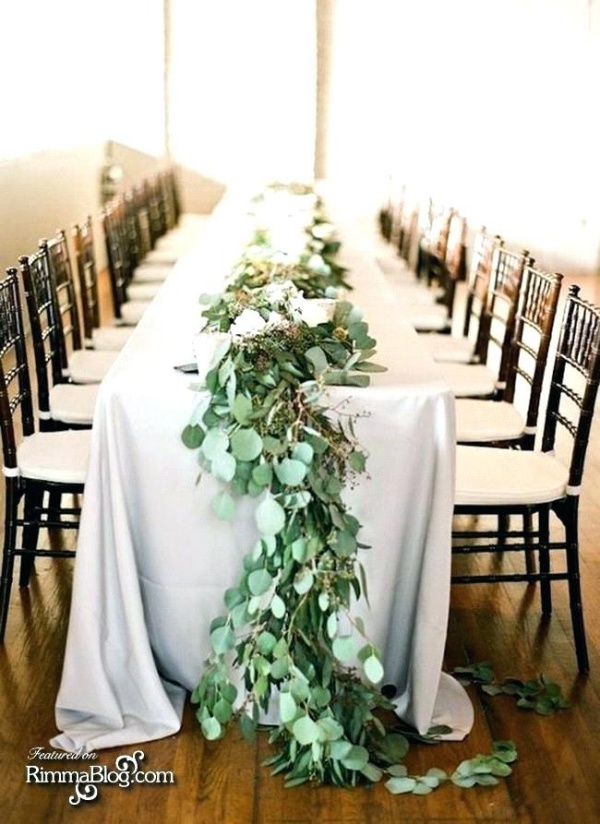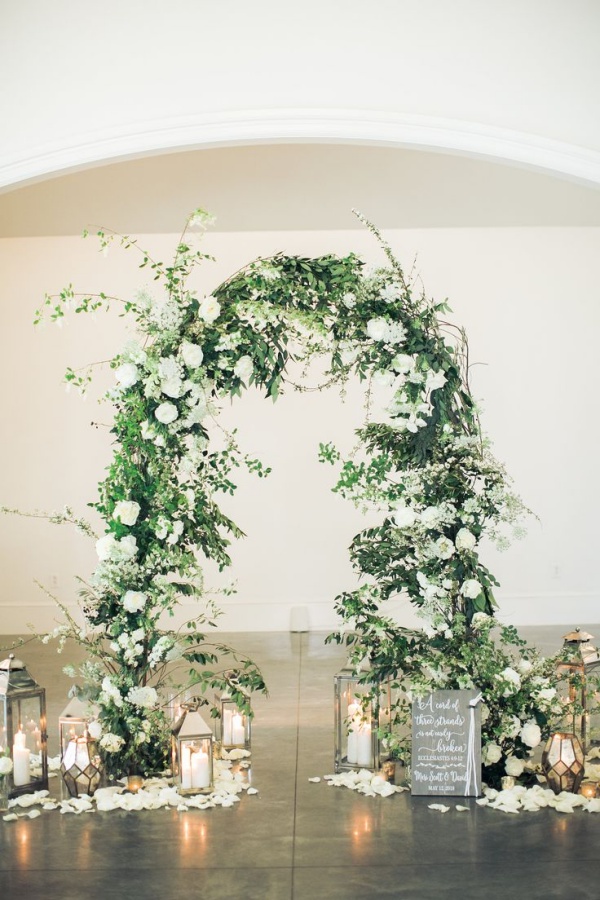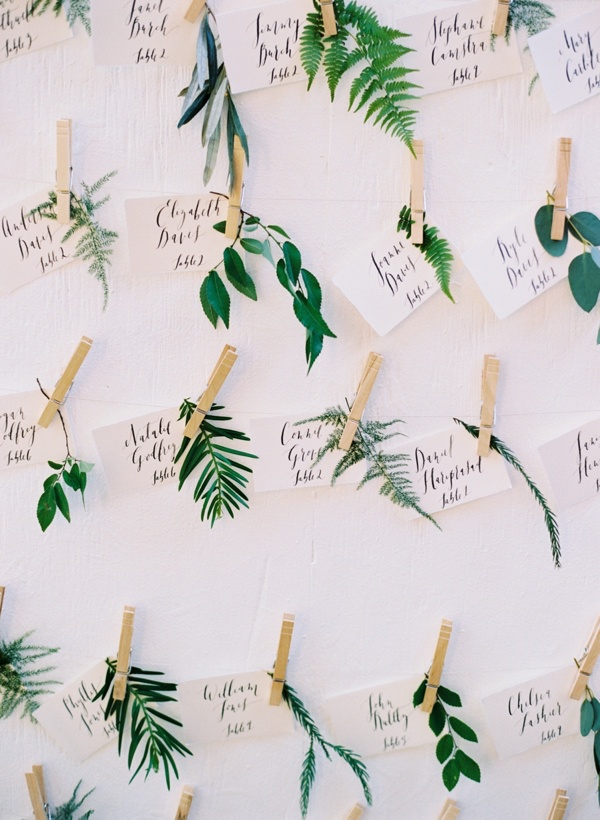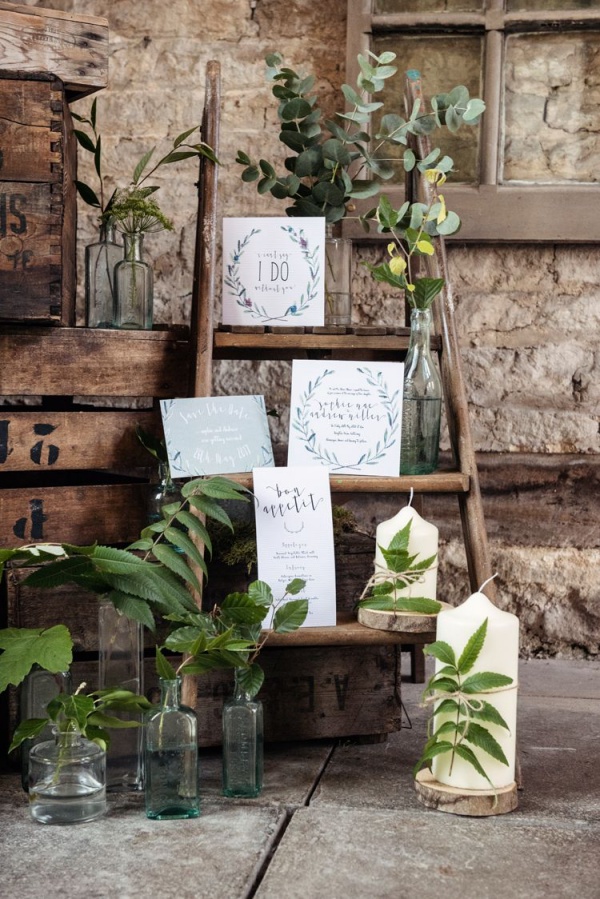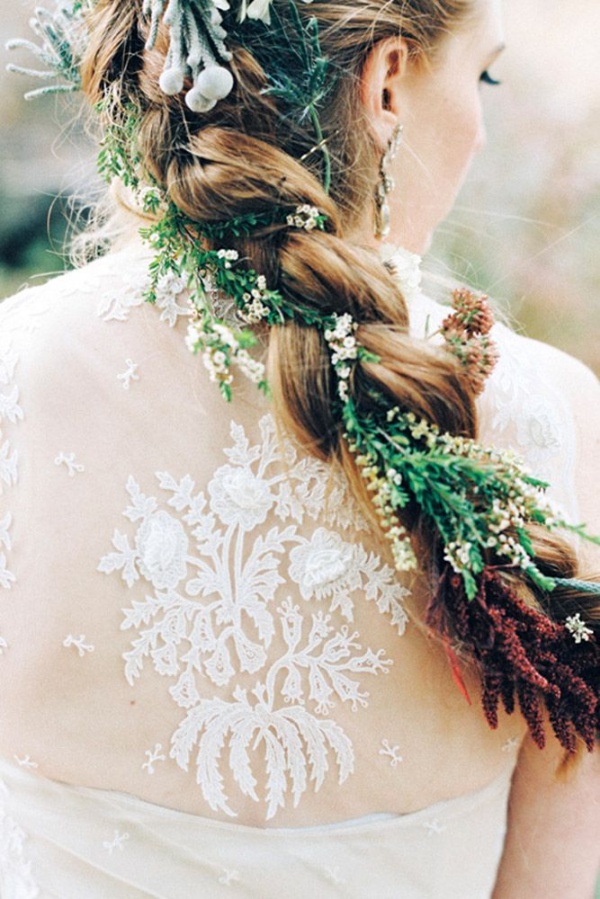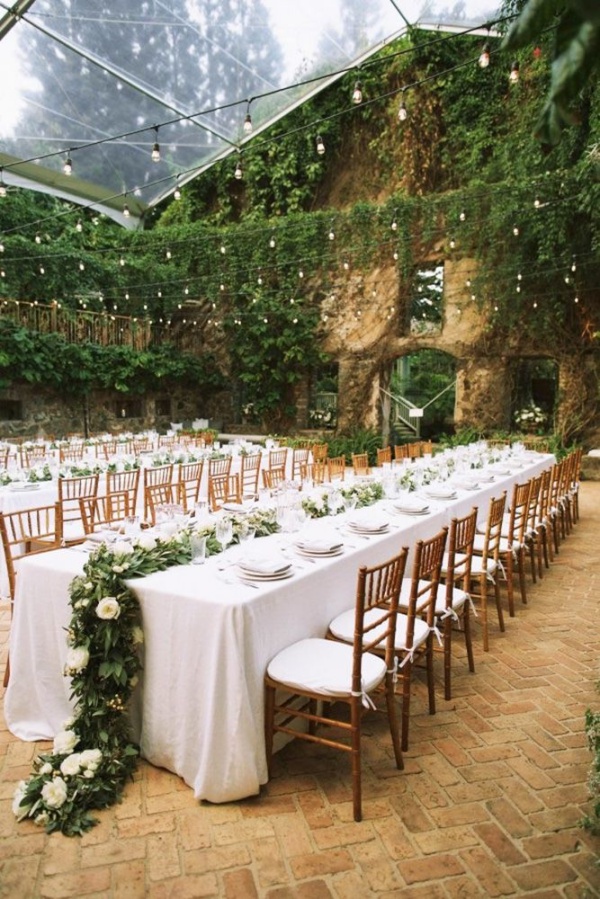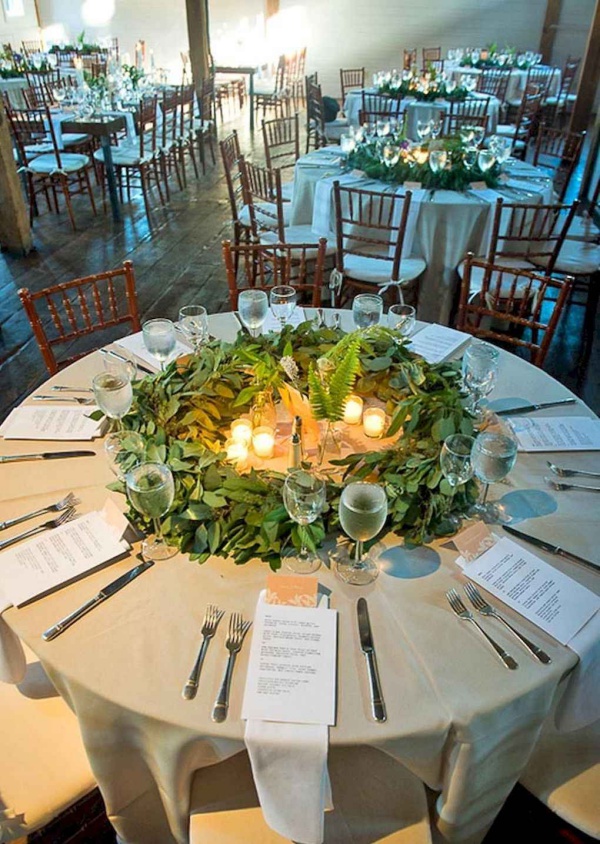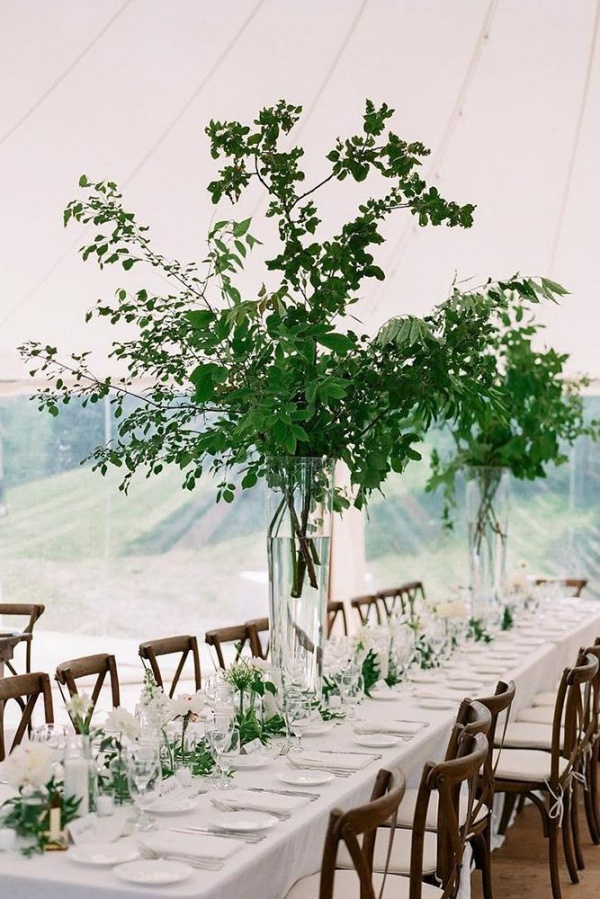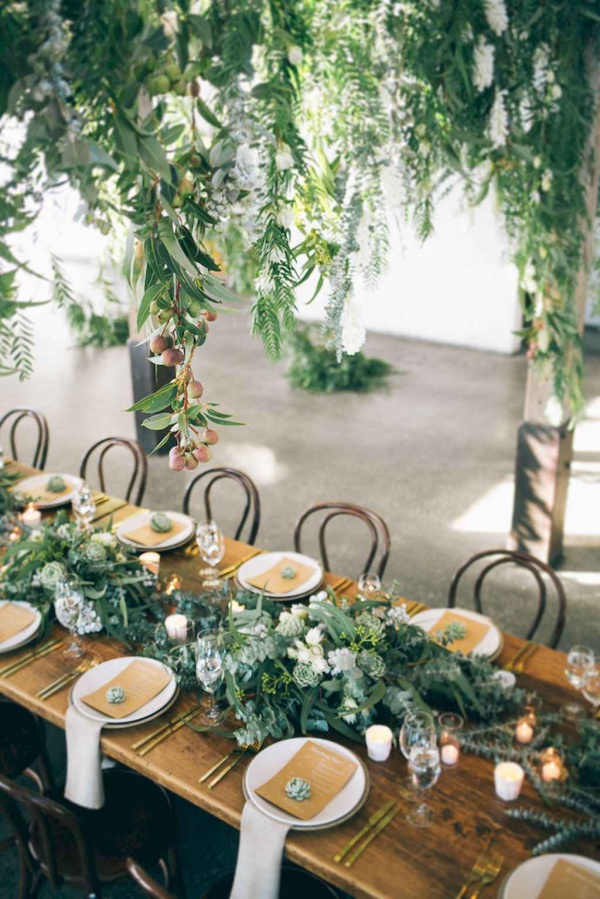 After viewing so many greenery wedding inspirations, share them to your friends or families! What's more, get about to have your own celebration abrim with fresh botanies and leaves.