Your anniversary date is just around the corner and not so sure about how to surprise your Mr. Perfect… hmm, the problem is real. Then what about learning some offbeat, romantic DIY anniversary gift ideas for your husband? As now you have known him a little better by staying together for such a long time, it is gonna be easier for you as now you are pretty much aware of his likings and dislikings. We all know that gifting is something which expresses your heartfelt love and emotions towards somebody and if it is the anniversary gift for your husband, it is even more special. So this time go on for some really cool DIY gift which will surely light up your romance to the next possible level.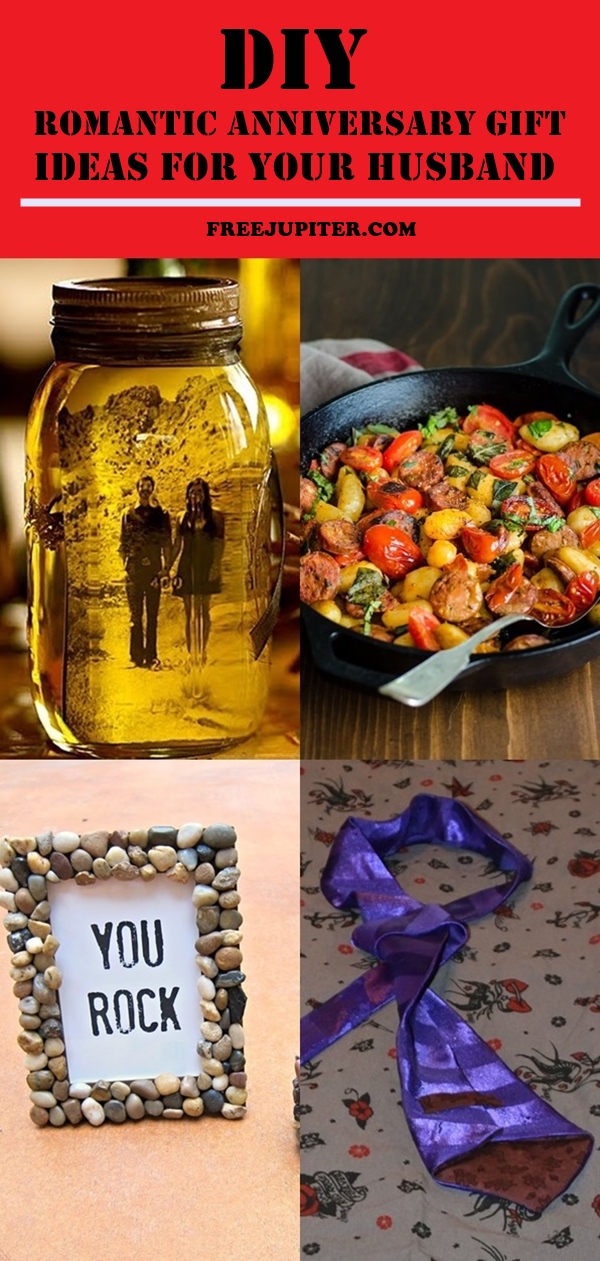 DIY Romantic Anniversary Gift Ideas for Your Husband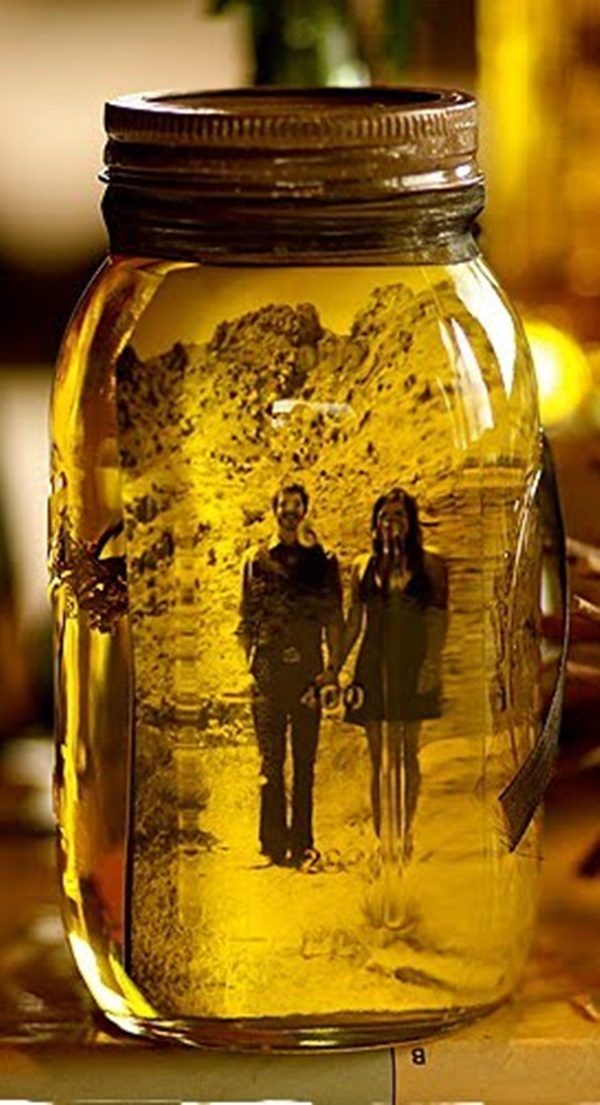 Mason jars are so versatile and we all know it. And this photo Mason jar will make your anniversary day even more romantic and special. It is so simple that you would start to make it and would finish in no time. Place a black and white photo having both of you in it into the jar and fill it with olive oil or any vegetable oil which will preserve the photo and will give it a vintage effect. Add some orchid or nicely smelling dried flowers to it for the added spark.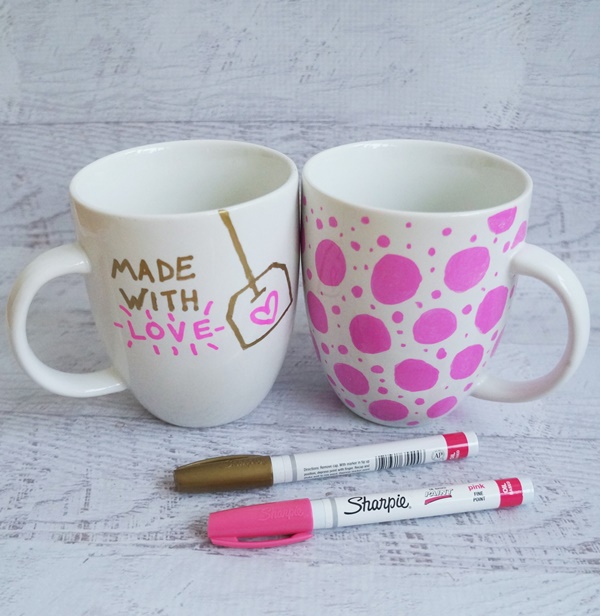 This is one of the simplest DIY anniversary gifts one can even think of. But it is the cutest at the same time. You just need a plain and simple black or any one-colored coffee mug which you can buy from any stationary shop and then customize it with lovely phrases or lyrics or anything you feel to write on it and the love mug will convey your feelings to your sweetheart without fail.
3. Gift him a good night sleep: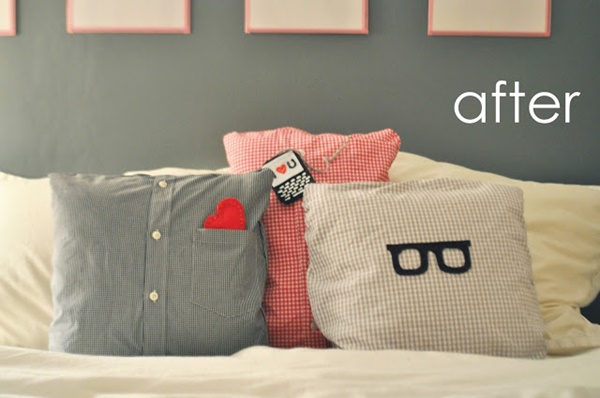 Hey, want something quirky yet classy? Try this cool idea of making pillow covers. If you are a bit smarter then use your hubby's old favorite shirts for this purpose. Add some felt accessories to give it an even cuter appearance. Gift him two or three such pillow covers and see him blushing in joy.
4. DIY 'lucky in love' keychain: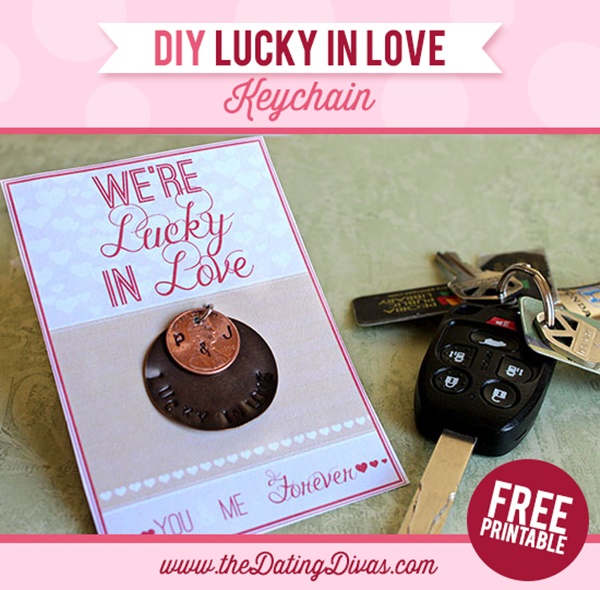 Thoughtful, inexpensive and exclusive. You can personalize the keychain with your initials or any cute message. Gift your spouse this token of love and he will have your cute gift all the time he is outside the home and will always feel a special love.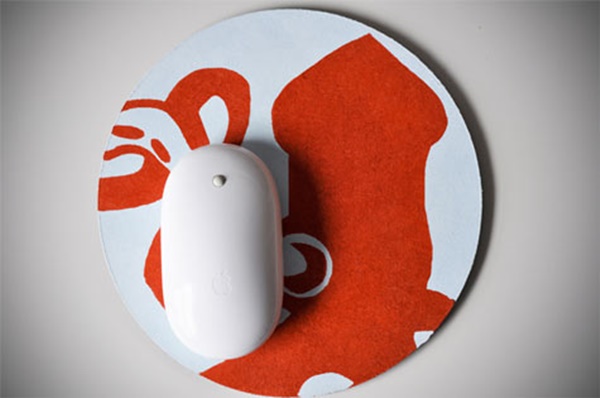 If your hubby darling spends most of the time in front of the computer then gifting him a DIY mouse pad would be the best option. You can hand paint any white mouse pad and transform it into real fun. Go for some vibrant color codes to add more fun.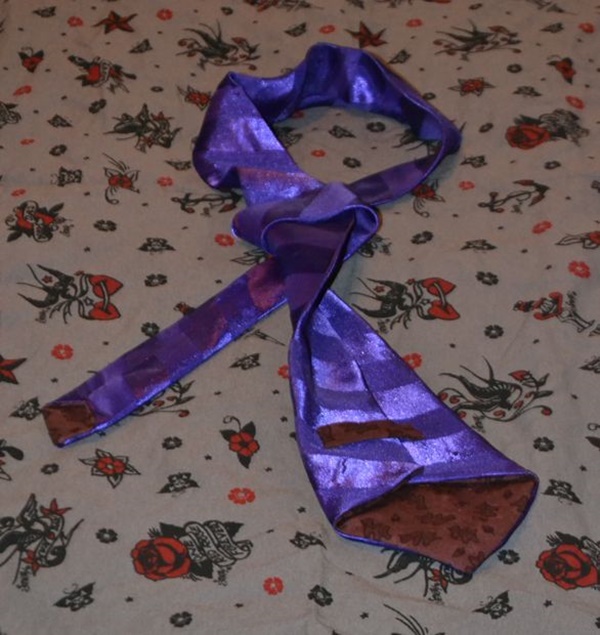 A DIY tie would be such a sweet idea to gift your man. You need an old shirt, some fabric, thin woolen linen and a lot more creativity. And when you are finished making it just admire how beautiful your handmade ties look. Gift him on the anniversary day and wait for a sure kiss.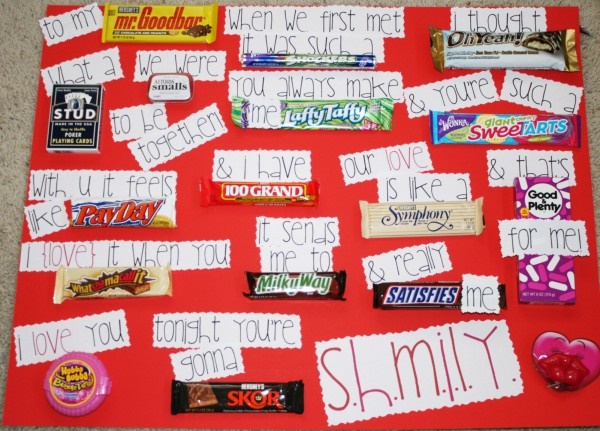 And now what's that? Wait, wait. Remember 'Telegram' our old beloved friend? This is just a candy version of that telegram. Use a huge colored paper and stick some candies to it and fill it with your personal love messages. And your husband would just be amazed by your creativity.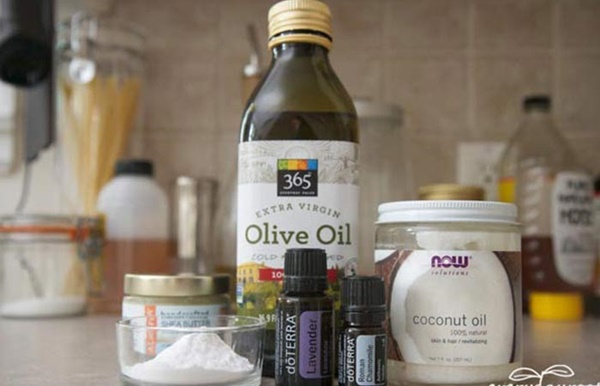 He deserves a little luxury, right? Then go for this option. If market bought shaving creams and foams give him irritation then these DIY cool stuff would come to his rescue. Use good essential oils, honey, different fruit seeds and nuts and treat him like a king.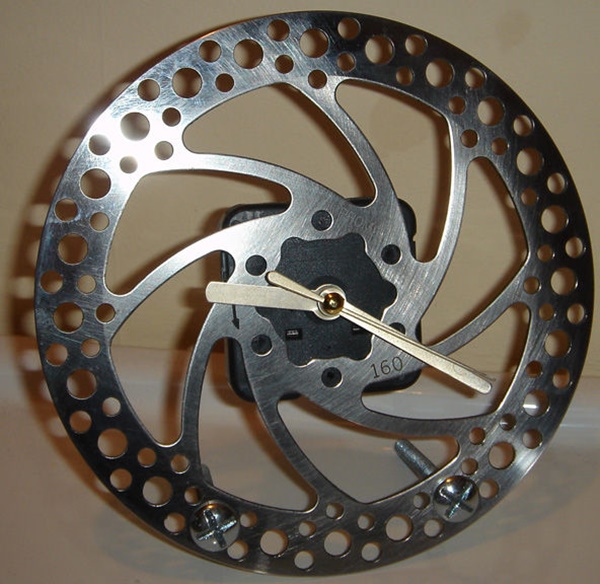 WHOA!! This is beyond words, my friends. And he would get awestruck by your creative thinking. Use spare bike brake discs and turn them into useful clocks. At first clean, it really well, take out the screws and clock hands from an unbranded wall clock and fix it onto the disc properly. Once you finish it properly it is pretty fabulous. Find the instructions here.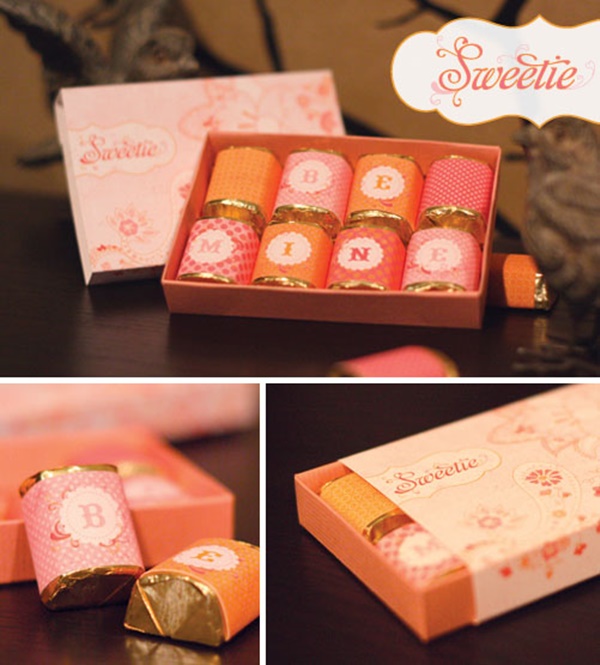 Nothing is better that chocolate. And the idea of wrapping them with a DIY wrapper is fun. For this, you can download any love template from the internet. And wrap the chocolates with them.
11. "You Rock Me" picture Frame: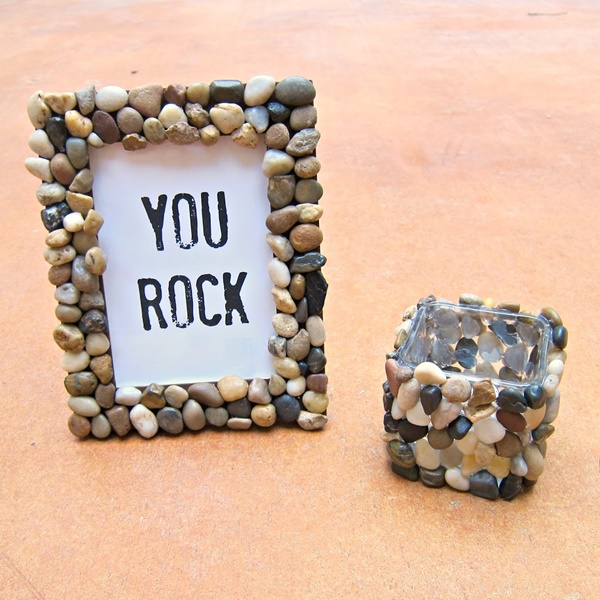 It is easy and has a rustic flavor to it. All you need is an old wooden photo frame, some polished rocks, and glue. Your anniversary gift is going to rock the way.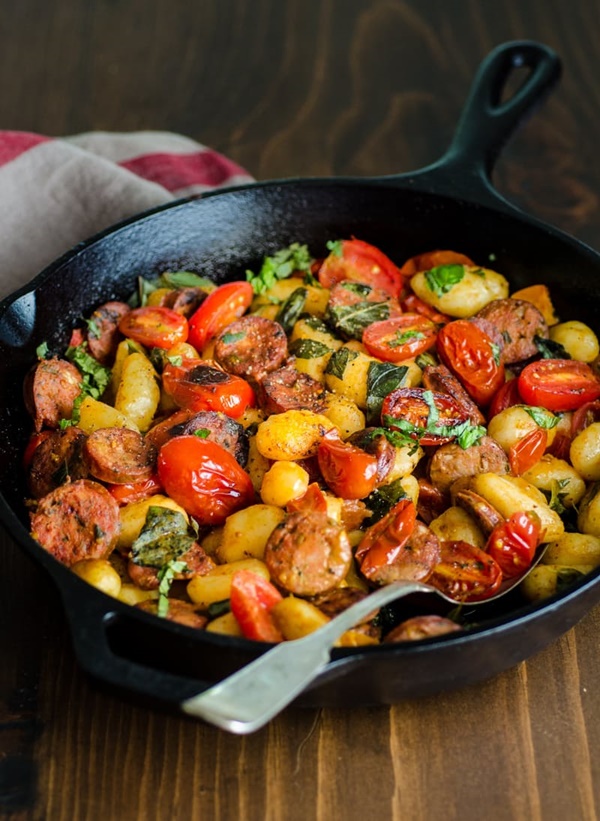 Didn't get any better option to finish off the list.? Try some romantic recipe and serve him on the dinner table. A romantic candle light dinner for you two and that's also made by you would impel him to fall in love with you even deeper. Finish your special day with a romantic cocktail. CHEERS!
Anniversary days are special as they remind us of our old days and the good old memories we walked through. So spend your special day in a special way and these romantic anniversary gift ideas for your husband will surely help you to find your own pick. End your own day by watching your wedding videos and all the best for the coming years. HAPPY ANNIVERSARY!