One surefire way to put your child to sleep is to install an aquarium in their room. Not only will the aquarium's lighting system double as a nightlight for your kid, but the gently lapping and trickling water also pulls a dual purpose. The first thing that the water in the aquarium will do is act as a white noise machine and drown out any background noise in the rest of the home or outdoors that can keep your child awake. The second purpose of the water is also a soothing sound that will relax your kid and lull them gently into slumber.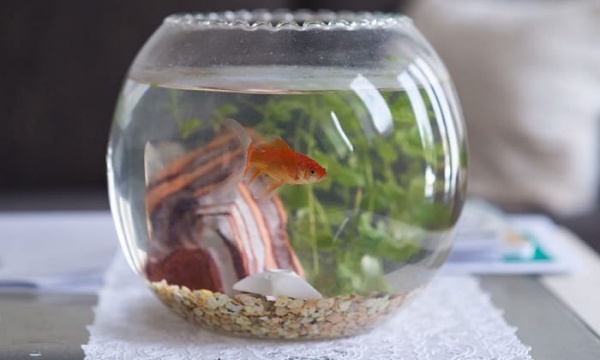 But instead of just installing an aquarium into your kid's room and considering the job done, you can spice up your kid's aquarium and make it a cool addition to their room. This new addition will make them the envy of their friends while also teaching them responsibility. You can add in the maintenance of the aquarium to their weekly chores and have them be responsible for the daily feeding of the fish.
Cool Aquarium Ideas for Your Kid's Room
Incorporate a Theme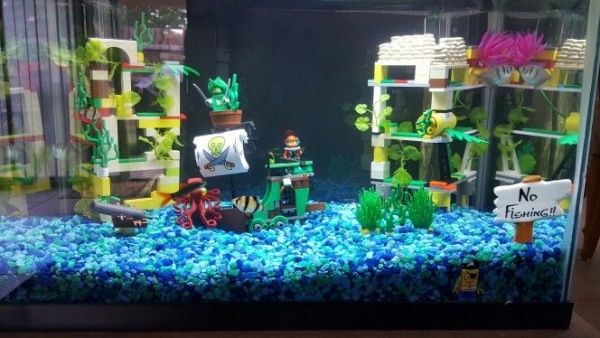 You can incorporate a theme into your kid's first aquarium with a few well-placed stickers and decorative items. For example, if they want a pirate theme, then use sunken ships, greenery, and treasure chests full of loot to decorate the inside of the aquarium. They can even have small aquarium friendly pirates standing guard over their booty. Use non-toxic adhesive stickers to decorate the outside of the tank but remember – you don't want it cluttered up to the point you can't even see the fish.
The Light Show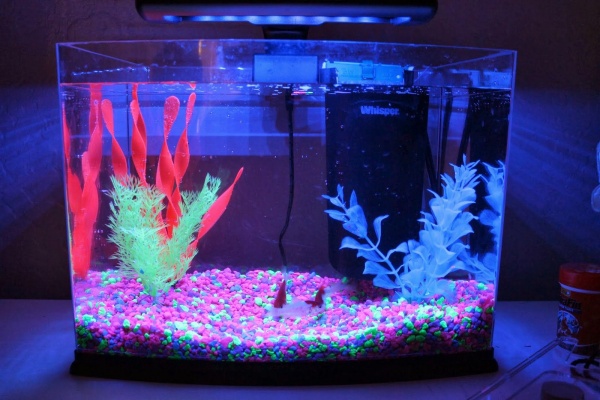 Some lighting systems for aquariums offer different dimness settings or even different colors! Use these types of lights to allow your kids to control the brightness of the aquarium or set it in a cascading light show to truly show off their aquarium. Just check with the experts to ensure that the lighting changes will not harm the fish or cause them any unnecessary stress.
Colors of the Fish Species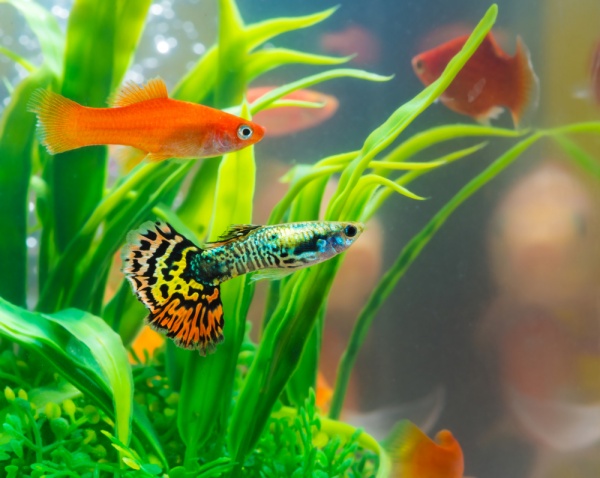 Another option is to fill your kid's aquarium with compatible fish in the same hue or if they want a rainbow of color? Then give them a rainbow of color! Always check the compatibility of the fish before introducing new species to the aquarium as some fish are not school-friendly.
Use Kid-Friendly Fish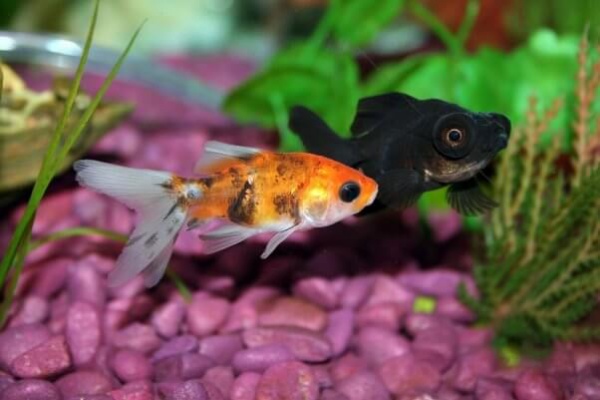 To avoid any unnecessary mishaps when it comes to your kid's aquarium, use compatible fish species. Some fish are territorial and they will fight other fish that move into their turf, so you definitely don't want that traumatic experience haunting your kids when they see this happen.
Another thing to determine is how big your aquarium is and if you want it filling up with offspring. Some fish species are extremely frisky and will mate at every opportunity to the point that the aquarium is bursting with fish!
Choose species of fish that are lower maintenance for your kid's aquarium and those that don't require specialized care. The top friendly fish for kids at the moment include but are not limited to:
Molly Fish – these bright and colorful fish are compatible with most other species and tend to enjoy a warmer water temperature. Avid swimmers, these fish will always be in constant motion to attract and keep your kids attention.

Goldfish – generally everyone's first fish, goldfish are brightly colored and small in size which makes them perfect for your kid's first aquarium. Compatible and friendly with other fish, they make the perfect addition to the aquarium.

Guppies – small, brightly colored fish that are different colors for males and silver-like color for females. They do enjoy hanging out in a school, so add friends of the same species to the aquarium.
Start Small, Then Work Your Way Up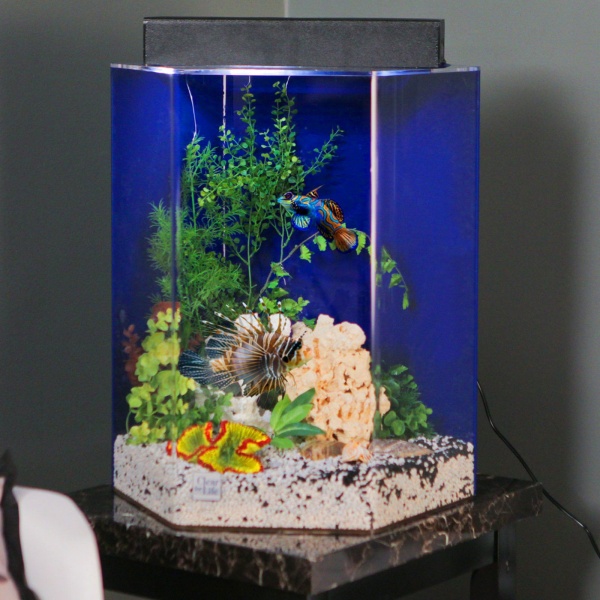 One thing to remember is to start small when it comes to your kid's aquarium. You don't want a massive and intimidating aquarium but instead, something that is on their level and manageable for them. If you are going to place the aquarium at their eye level, definitely ensure that you brace it to the wall to avoid them accidentally tipping it over! That is a mess that nobody will want to handle.
Conclusion
Installing an aquarium in your kid's room doesn't have to be hard or even boring – instead, you can use your kid's aquarium as a decorative object, a nightlight, a white noise machine, and a way to teach your kid's responsibility. Increase their chores by incorporating the maintenance of the fish and the aquarium into their list of responsibilities. They can clean out the aquarium (with or without supervision, depending on their age), feed the fish, and be generally responsible for the marine life in their aquarium.
Ask them for help in picking out the fish that will occupy their fish tank and what decorative items they will place in the aquarium for the fish to enjoy. If you have any questions or concerns regarding the aquarium, how to maintain the aquarium, the best lighting, and plant life to place in your aquarium; then you want to check out Tankarium  for all your aquarium needs!