Wedding photographers play a crucial role on one of the most important days of your life. After all, they're the one who captures the priceless and timeless moments of one of the most beautiful and treasured events in a person's life.
That's why choosing the right photographer for one's wedding is a heavy responsibility. You will need to consider several factors when it comes to selecting your wedding photographer.
This article will highlight all those factors and steps that will help you find the best wedding photographer for your wedding in Melbourne. Check it out!
A Guide to Select the Best For Your Melbourne Wedding Photography
What Kind of Photographer to Go for?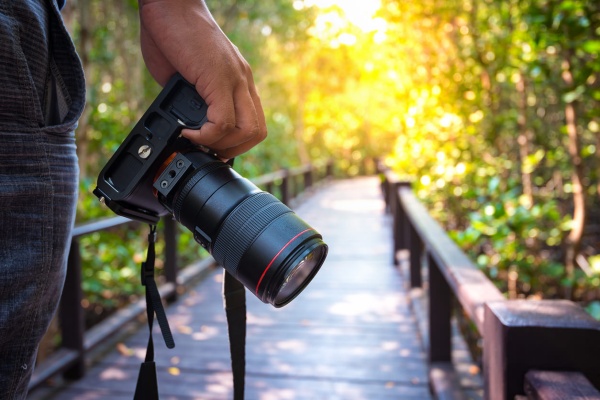 When you start looking for photographers, you will have many options. But to choose the best among all the options, you need to judge several qualities of the photographers. So, take a look at some of the most important qualities to look for.
Experienced in the field
Since you're looking for a wedding photographer in Melbourne, you need to look for photographers experienced in the wedding field. Never go for a photographer that isn't experienced in the wedding field but is professional in other areas.
Experienced photographers are generally more trustworthy than freshers. And so, prioritize years of experience.
Skilled in Multiple Photography Styles
Don't go for a photographer who sticks to a single pattern or style of wedding photoshoot. Instead, select the skilled photographers to pull off any photography style that you, your partner, or your family members desire.
Possesses Technical Expertise
Choose a photographer who is an expert in technical tasks because the photographer's technical skills will enhance the chances of offering outstanding photography of every little moment and detail.
Technical expertise includes:
Figuring out the best lighting and background in the wedding hall.

Highlighting the best details of the wedding dress.

Focusing intentionally to capture the emotion of the moment.
These small bits of knowledge make the photos livelier.
Captures Moments with Creativity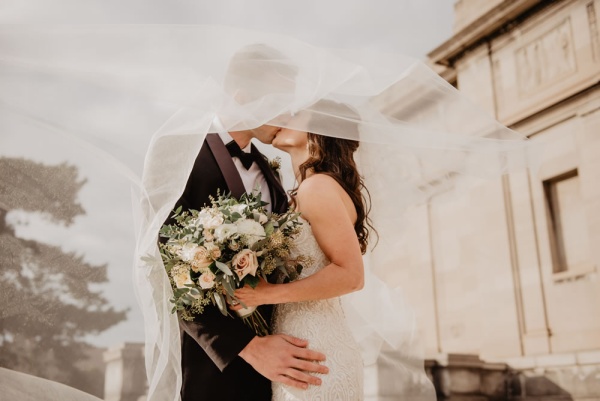 Creativity is rare. Many photographers may try to be creative with the poses and angles. Still, very few actually can transform even the simplest moments into something special with their creativity.
The creativity of the photographer puts a magical touch on every photo. Even the simplest moments get treasured beautifully. 
Has Good Posing Ideas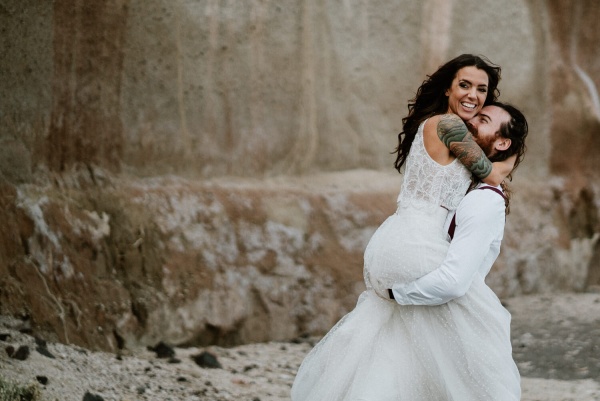 This is one of the most important skills to look for in a photographer. The photographer should have good posing ideas. They should have the capability to bring out the emotions between the bride and groom within the pictures through different poses.
Moreover, the photographer should have a good idea about what kind of poses will suit what type of people.
Top-notch Editing Skills
The magic of the wedding photos doesn't always happen right after the capture. The editing always plays a huge role in enhancing the beauty of every picture.
That is why the photographer must have top-notch editing skills to put magic within the images.
Good Personality and Attitude
Your commitments with a wedding photographer will last for months after the wedding ends until you get all your images. So, it is important to deal with someone with a good and honest personality.
The photographer will be a crucial attendant of your wedding who will interact with your guest throughout the whole wedding. Hence, they must bear proper etiquette and have the right social skills.
Patient and Tolerant
The wedding photographers will have a huge and tiring responsibility to constantly capture all the beautiful moments of your wedding. They will have to interact with a large group of people and be able to accommodate different requests of the guests.
That's why they need to have that level of patience and tolerance to deal with everyone nicely.
Works well within Deadlines
Time management is a very commendable quality. Photographers who work following time schedules and deadlines are always well-organized with their work. So, while selecting the photographer, observe if they emphasize wedding timelines.
Suppose, if you're having a winter wedding, it will end half an hour before the sunset. Your photographer should have that in mind while planning for the event. Also, they should provide you with a clean time structure for taking the mandatory family photos and delivering the photos.
Professional Appearance
As your photographers will be there at your wedding with you and your partner the whole time, you won't want them to ruin the ambiance of your wedding with their casual dress-up.
While all other guests will be wearing formals, casual dresses like T-shirts or jackets will make them look odd in your wedding environment. Hence, choose photographers who exude professionalism in their attire.
Worth the Money
Hiring a good wedding photographer will cost a significant amount from your wedding budget. Therefore, it is essential to make sure that the photographer is worth every penny.
Assess their work and compare it with the proposed fee. If you feel that the photographer's work isn't up to the mark compared to the fee, don't agree with the amount.
Steps to Find the Best Wedding Photographer
If you want to find the best photographer for your wedding, then you will need to spend a little extra time and effort on your search. You can't just go to the internet, search for a wedding photographer, and contact one that you get at the top.
It is necessary to go through a series of steps to find the right photographer for your wedding. So, just follow the steps below.
Step 1: Research on different social networking sites and look for the ratings, rankings, and feedback provided by people who have hired them previously for wedding events.
Step 2: Ask for recommendations and suggestions from your known people who have hired wedding photographers for wedding events before. If there's someone from your acquaintance whose wedding images impressed you, don't be shy to ask them about their photographer.
Step 3: Make a shortlist of all the photographers that meet your preferences.
Step 4: Contact the shortlisted photographers and set up interviews with them.
Step 5: Ask for original wedding albums of their most recent wedding photoshoots.
Step 6: Review the albums from your perspective. Try to imagine yourself in the albums and figure out whether that's how you want your wedding photos to be.
Step 7: Discuss fees and other costs and charges. Make sure they are transparent with you and will not have any hidden charges.
Step 8: Compare the photographers' packages and analyze which one's the best option for you.
Step 9: Clear out the rights on the photos. Ask them if they'll have the right to use your images in their online promotions and whether the pictures will be watermarked while providing to you.
Step 10: Know the post-production details and deadlines from them. That is, how long will they take to deliver the photos after the wedding and other details.
Step 11: Narrow down the shortlist assessing the photographer from the interviews and choose one.
Step 12: Schedule a test run before appointing them directly for your wedding.
How to Select the Right Photographer for Your Wedding
A wedding is a memory to cherish forever. And so, it is important to select the right person to capture these precious moments with the camera. But how should you select the right photographer for your wedding? Note the following points in this regard.
Determine Your Wedding Location First
Before jumping into the process of finding the best photographer for your wedding, make sure you have settled on the wedding venue. This is because, if you plan for a destination wedding, you should arrange photographers from that very destination.
Suppose you're planning to have your wedding in Melbourne. In that case, you should hire someone from the Melbourne Wedding Photography teams.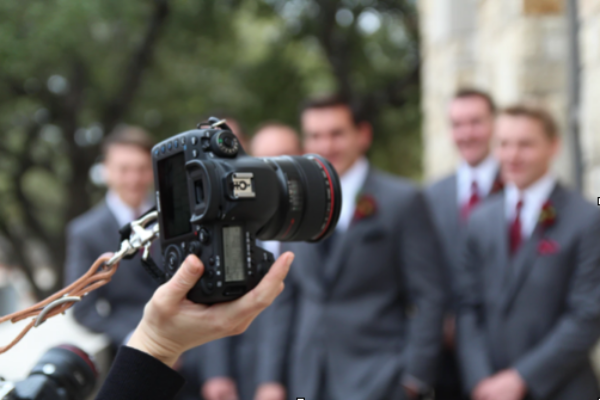 Decide the Photography Style You Desire
There are different photography styles, including traditional, contemporary, and reportage. Decide which one you picture your wedding photos to be in o that you can choose the photographer who is experienced in those styles.
Make a Budget
Make a budget for hiring the photographer from the budget of your wedding. And look for a photographer that is within your budget.
Share Your Vision
Deliver a clear picture to the photographer about how you envision your wedding photos to be. And share the moments you want them to highlight in the photos most.
Ask about their Ideas and Preferences
Don't just impose your ideas on the photographer. Allow them to share their ideas and preferences as well. And ask them about their favorite clicks of their recent works. This will give you a clearer idea about their focal points while taking pictures.
Personality Match
Try to figure out if their personality is compatible with yours. See if they agree with your preferences and ideas and if they get excited at your excitement points. That is because if their personality doesn't mesh with yours, they'll fail to get your perspective.
Tips to Follow While Appointing a Wedding Photographer
Book your venue and location before contacting the photographer.
Fix the settings and decoration options before appointing the photographer to get a clear picture of the event beforehand.
Consider the lighting at your venues.
Take recommendations from other wedding vendors, such as the venue vendor, about the best wedding photographers to arrive at the events that took place in the venue.
Use the engagement photo session as a trial run.
Follow your instincts while choosing the photographer.
Final Words
Since it's your big day, everything should go your way. So, choose the wedding photographer who looks best to you. Not necessarily one who's best to someone else is best for you as well.
Go with your guts and try to follow the instructions and tips we provided here. We hope we were able to help. Best wishes for your new life!