After a long day's work or a tiring week, all of us would love to simply crash on the bed and sleep for hours together, right? Well, the same feeling is after a happy and happening party, isn't it? Drinks, food, fun and lots of music is something that we all look forward to a party. But, the after party effects are surely there – for some the hangover, while for the host, the task of cleaning up! If you find tons of waste wine bottles left up in the stock, refrain yourself from throwing them away because we have got to you some super clever Wine Cork Crafts and Projects. Also, Here we have WINE CORK CRAFTS IDEAS that you shouldn't miss at all. Collect them all, and let's begin –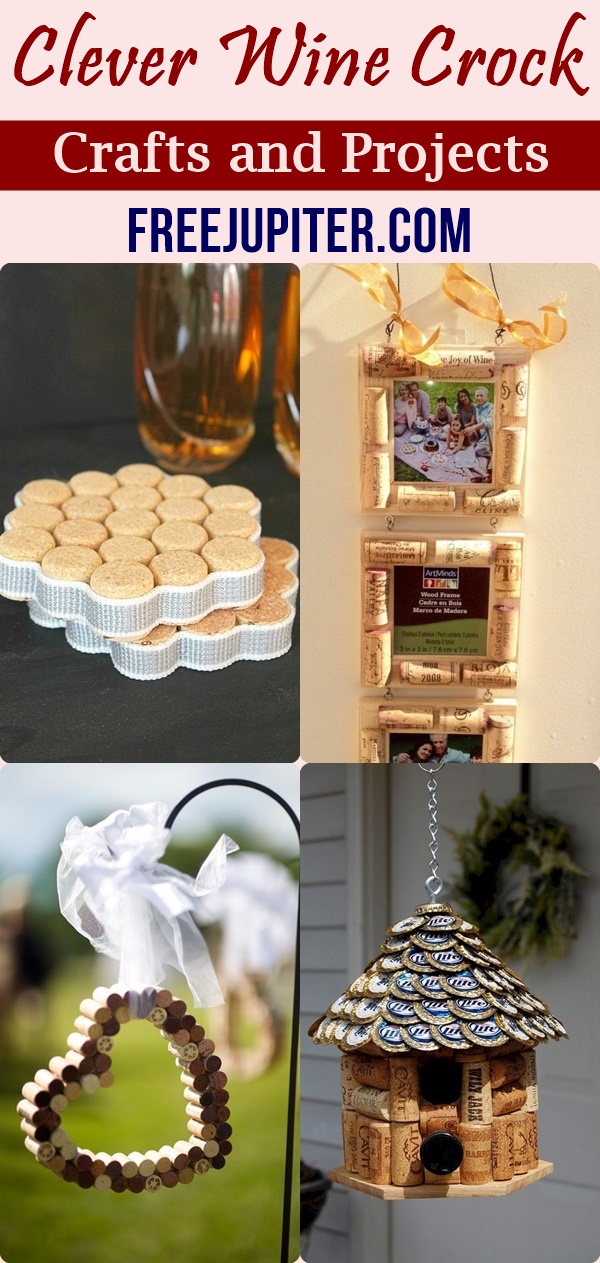 Wine Crock Crafts and Projects
Make your letters stand out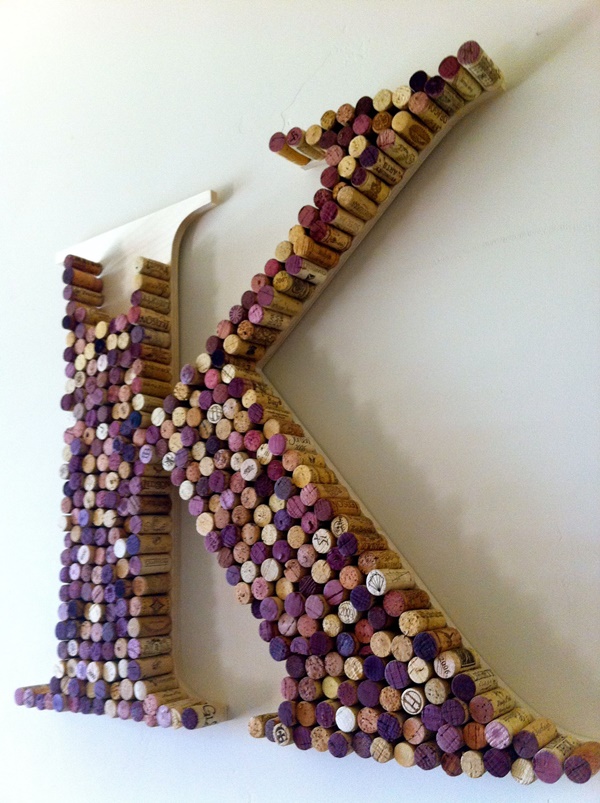 Image Source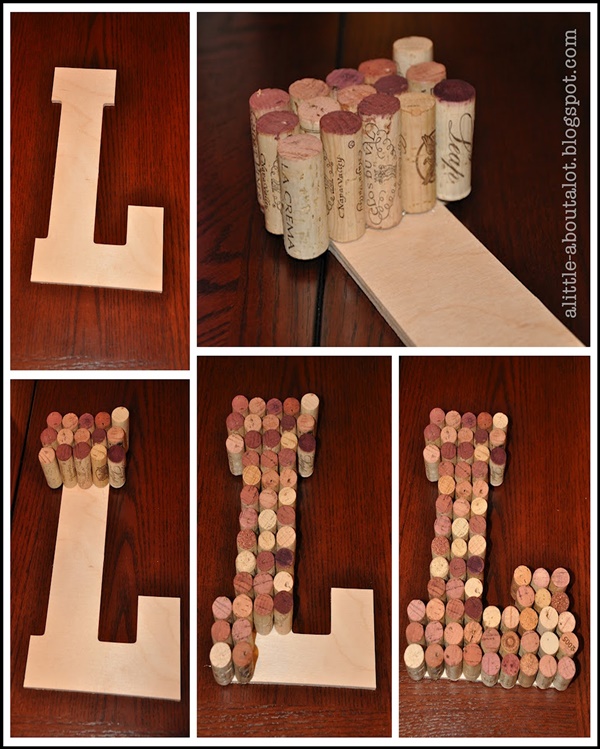 Image Source
Well, well! If you love wall arts and you have only wine corks at your disposal, then you do not need to worry about anything at all. Make letters and quotes out of these corks and then use hard glue to stick it over the wall. Or, you can punch in holes and hang them on the wall.
Coaster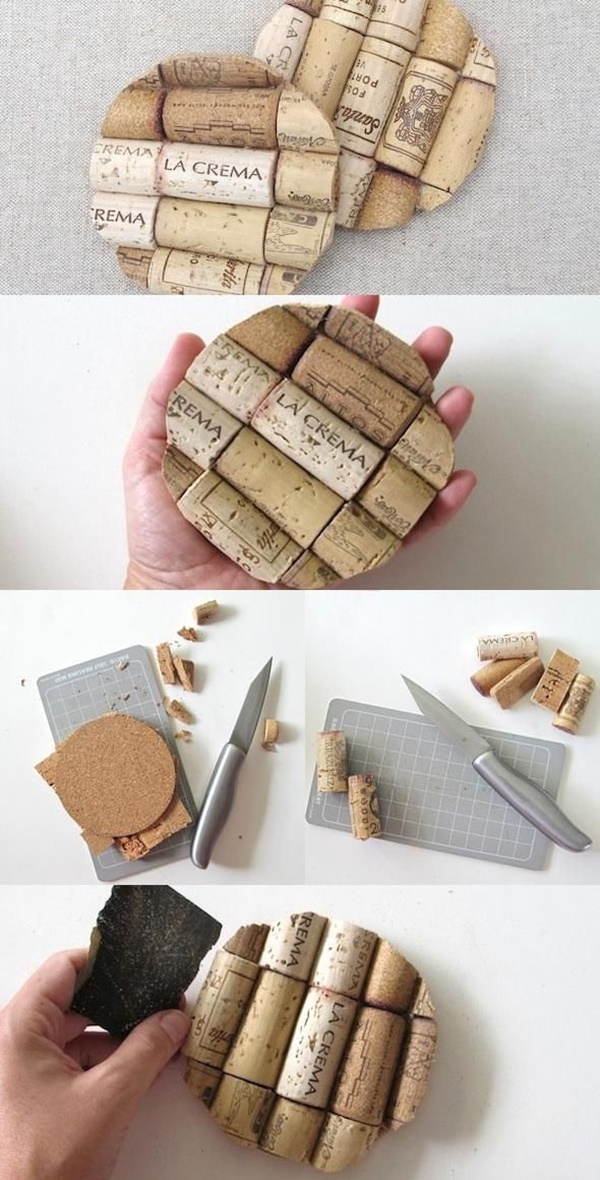 Image Source

Image Source
This is my favorite, and trust me, I have replaced all the cliched coasters with this super clever wine cork craft idea. All you need to do is, place the corks in different angles and stick them all together. Ensure you are softening the edges if there are any sharp ones. If you are not able to get a flat base, you can have cardboard stuck beneath. You may also, trying out these amazing DIY PAPER GLASSES CRAFT IDEAS. Check out-
A flower vase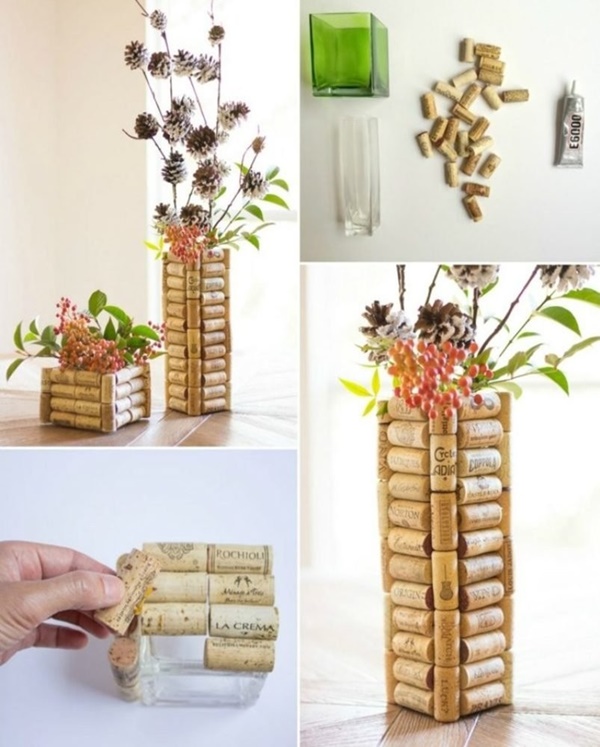 Image Source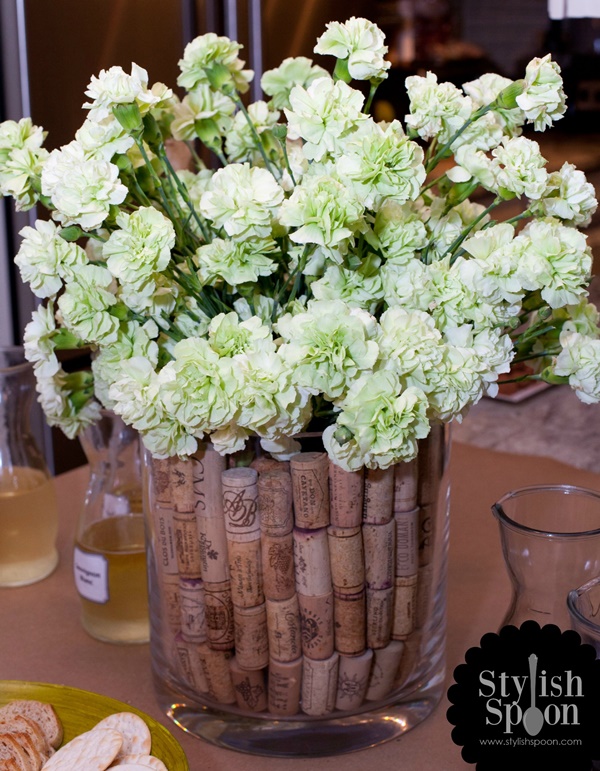 Image Source
Take cardboard and make it form a flower vase shape. Now, cover it all up with wine corks in all patterns that you like. That's it. Your clever wine cork flower vase is all set. You can place a sponge at the bottom, just like other vases.
Bulletin board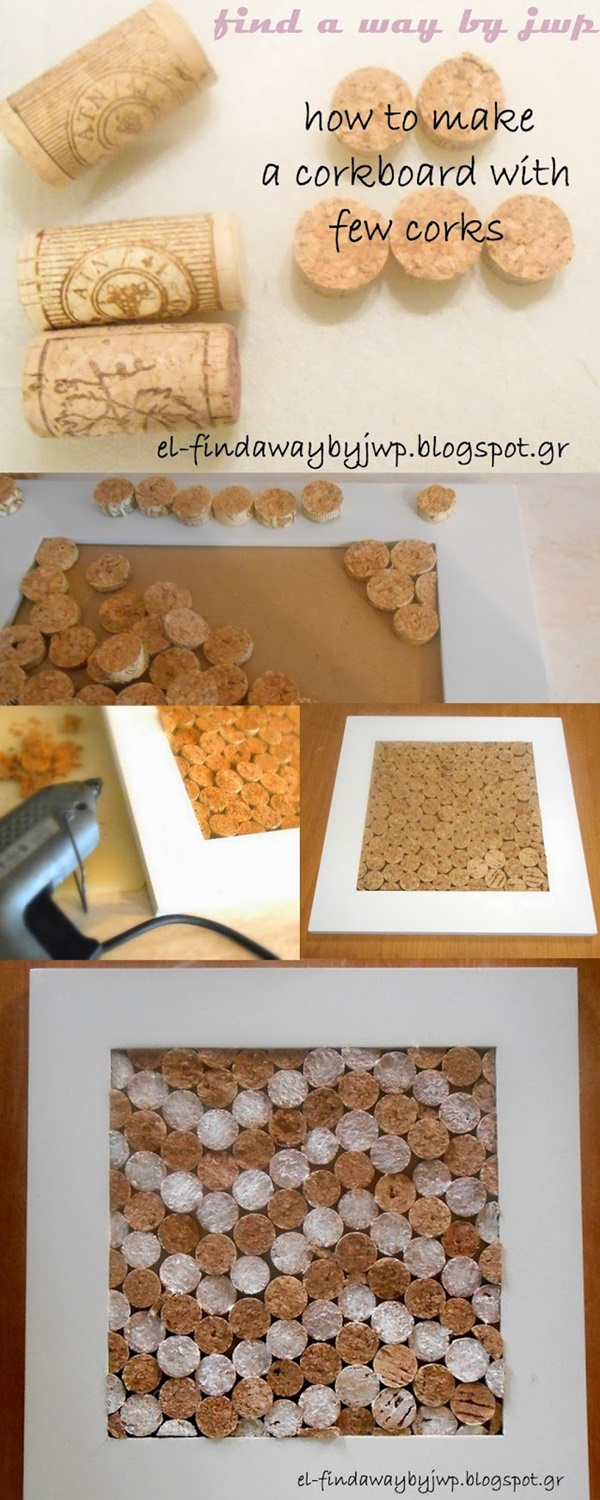 Image Source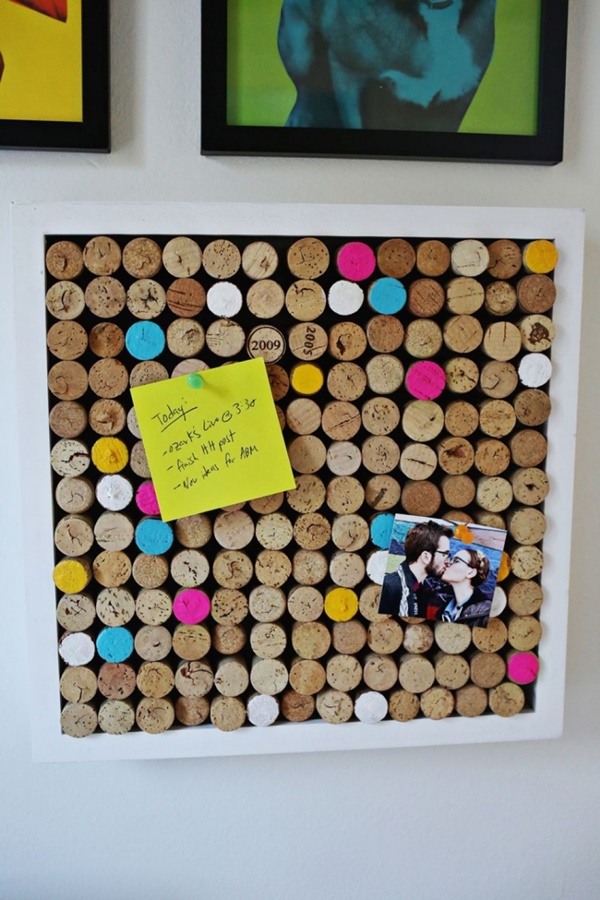 Image Source
If you are looking at some out of the box and clever Wine Cork Crafts and Projects, then this is the one for you. Take a plain frame and spice it up with wine corks all over. Stick them with glue and now use it as a bulletin board. You can use it to pin name placards or other messages for yourself. In fact, you can use chalkboards to make this board. Here we will come up with various new types of Wine Bottle Art and Craft Ideas and we have collected the tutorials of some ideas for your help.
Wine Cork Hook stand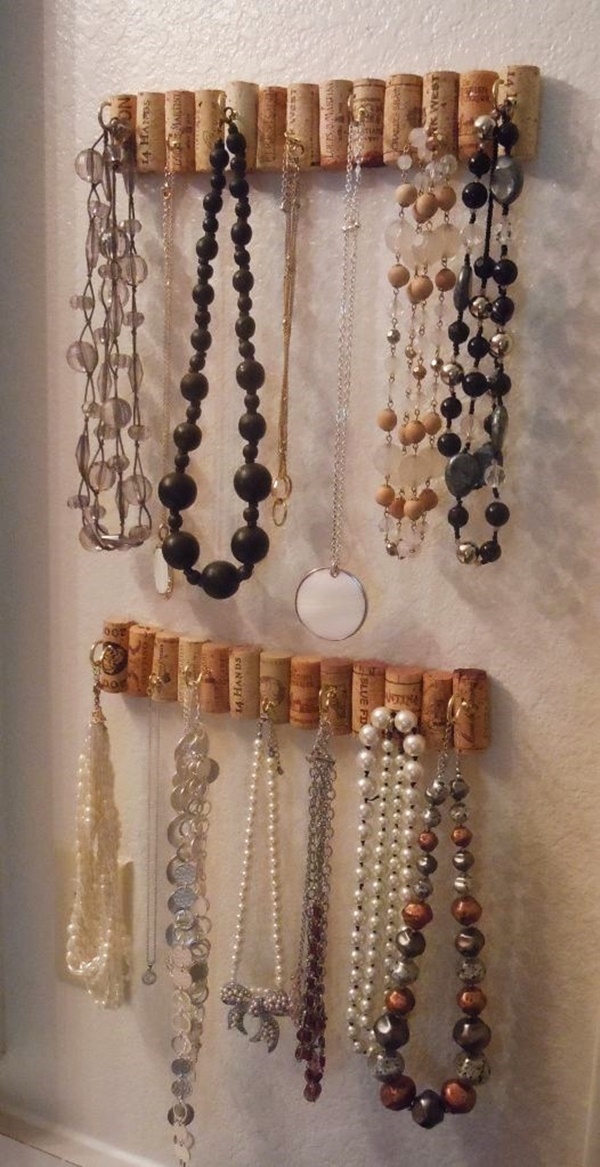 Image Source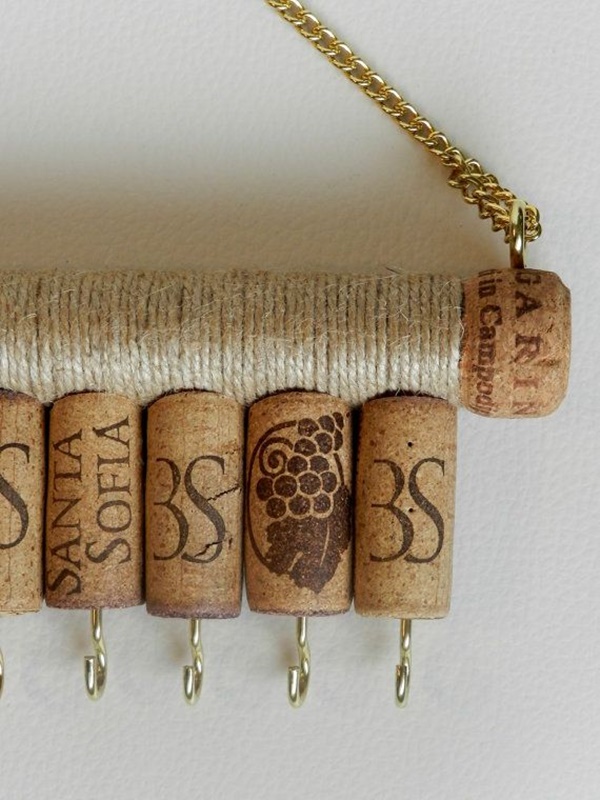 Image Source
Looking for a new way to hang your keys and other important stuff? Then, why not use wine corks there? All you need to do is – place the wine cork inside a frame, and hammer in some hooks in it. Ta-da! Your hook stand is ready – use it to hang keys or use it as your accessory organizer.
A photo frame


Image Source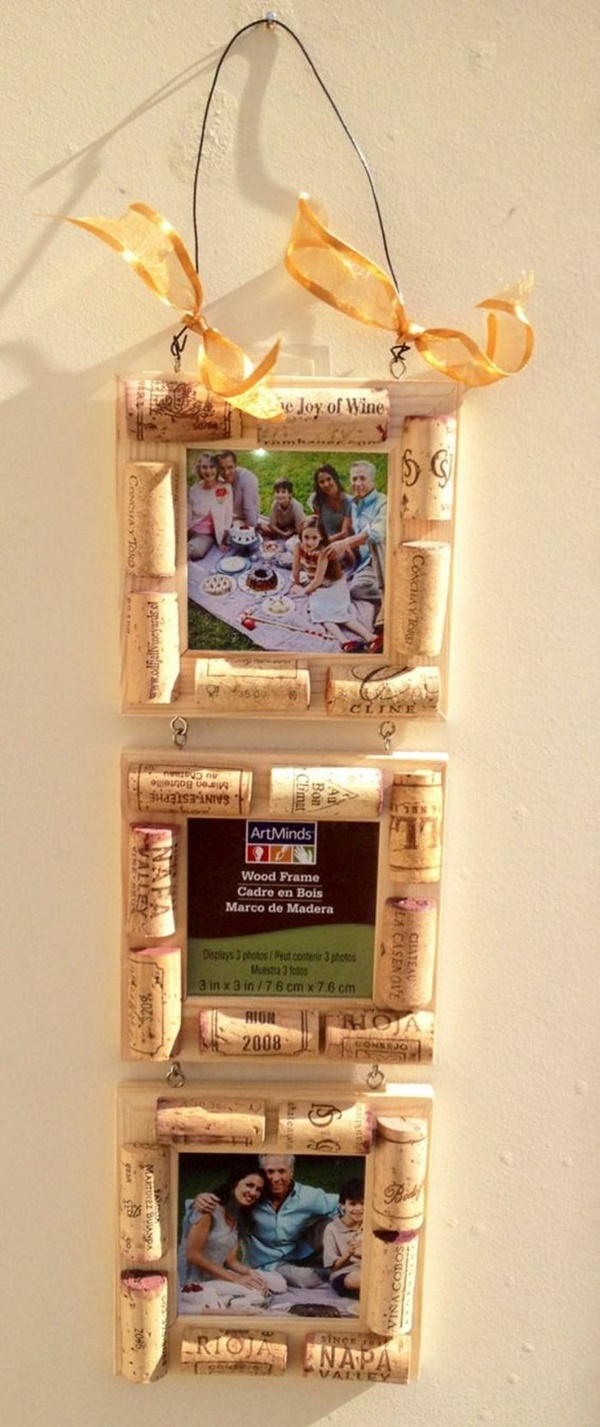 Image Source
If you are looking at discarding the old frames, because they have become too old, then hold on! Use these used wine corks to decorate the outers of the frame. You can use it to decorate the interiors as well – place the corks and then stick the photo on it and your own customized photo frame is all set. Also, these DECORATIVE AND BRILLIANT BUTTON ART AND CRAFT IDEAS you can create. Have a look-
Fill the glass vase with it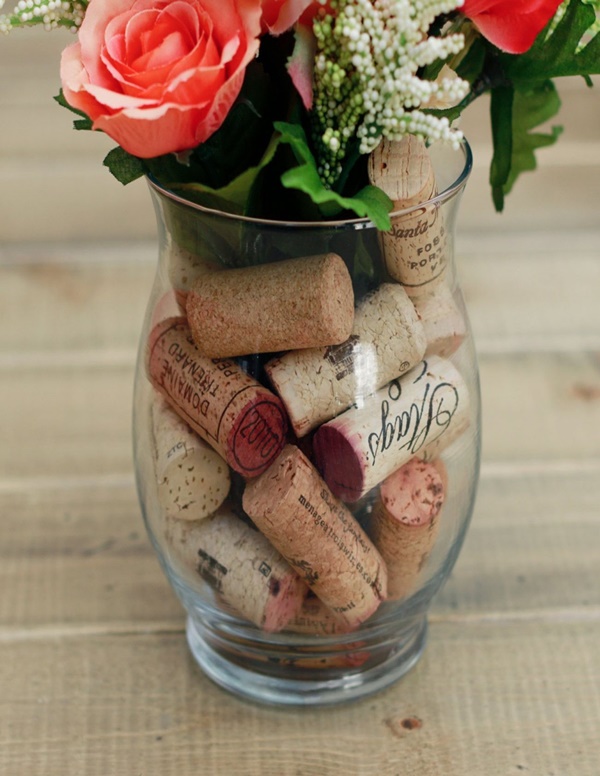 Image Source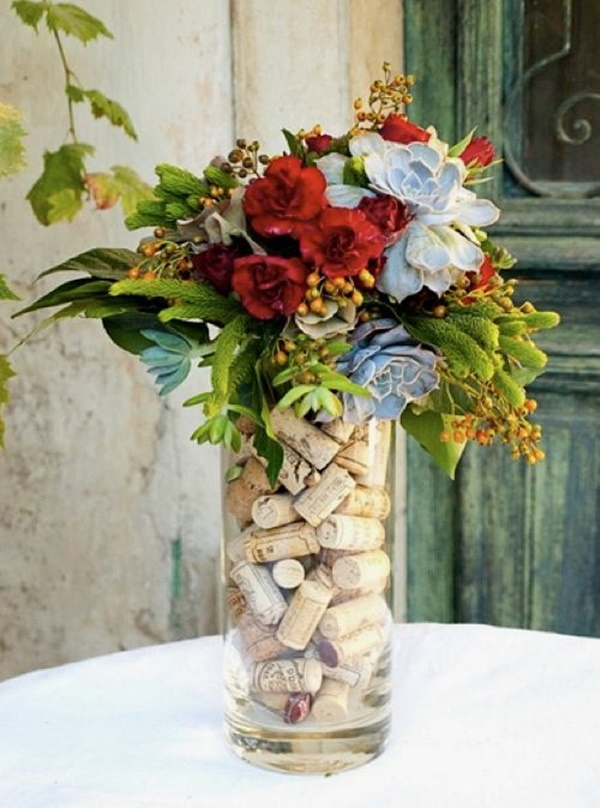 Image Source
Your glass vase looks too boring and you wish you could do something about it? Use wine corks to fill up at least half the base of the glass bottle. In between, fill sponges, so that when you insert the flowers, they can go in easily and stay there.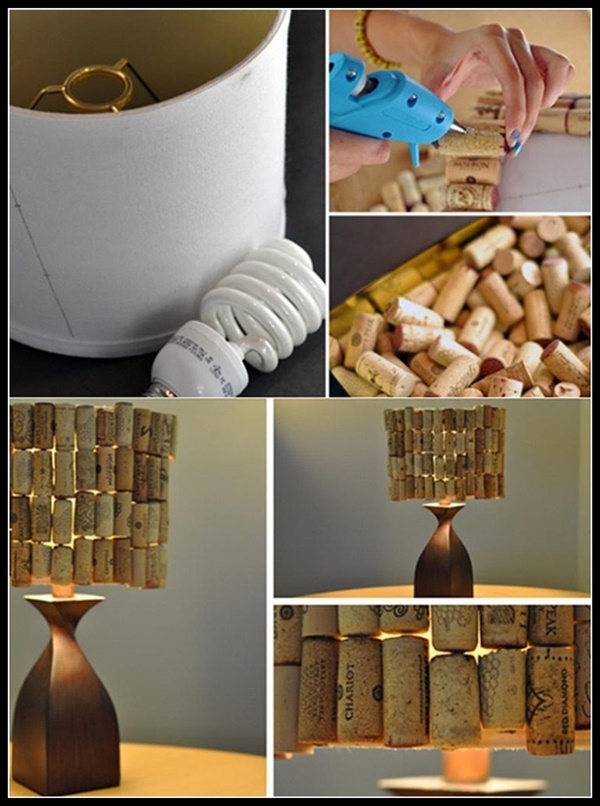 Image Source


Image Source


Image Source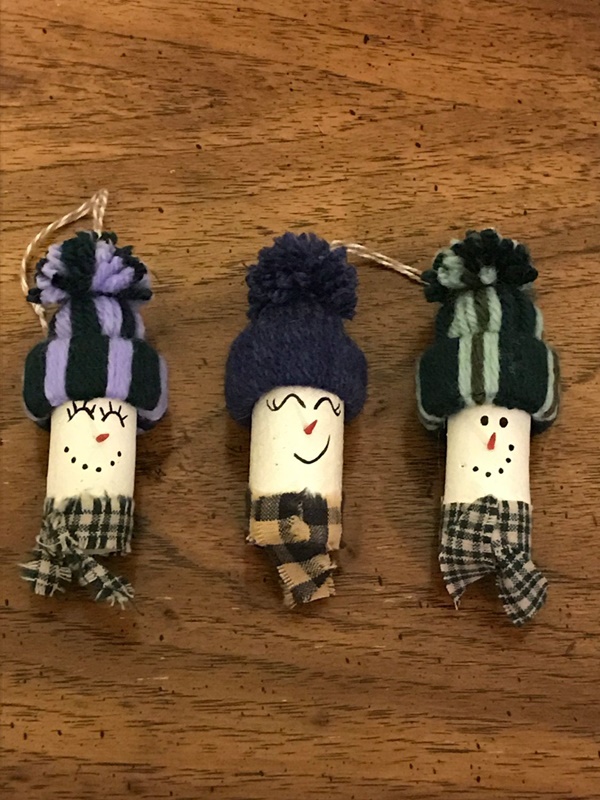 Image Source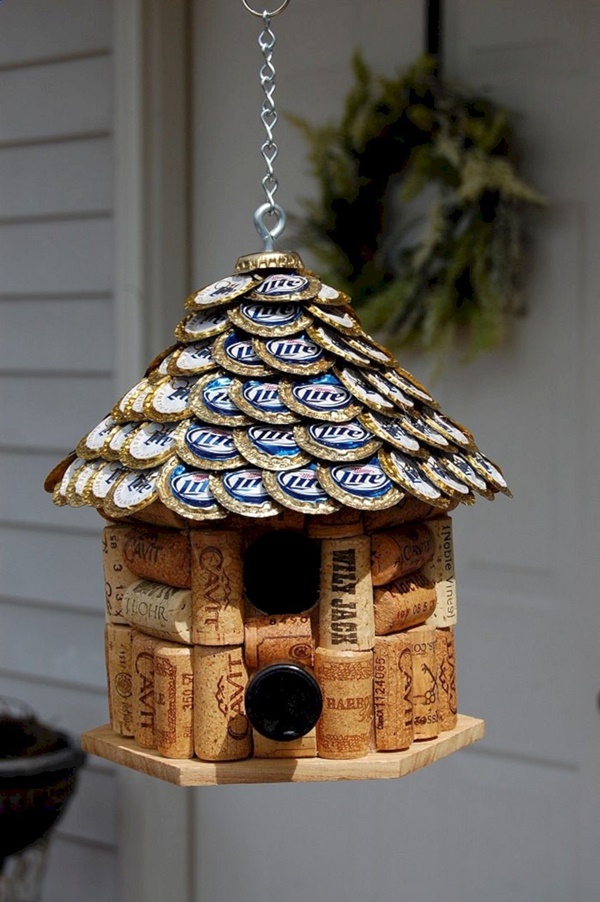 Image Source

Image Source
So, next time when you have a house party, don't worry about a lot of trash because you are surely not throwing away the corks anymore! Here we have displayed Rustic BAMBOO INTERIOR DESIGNS AND CRAFTS that usher the additional texture into our homes.