From toddler years all the way up to middle school, children's minds are like sponges. Hence, it is crucial for parents to nurture the early years of their children with key learning skills such as reading and writing. As a macro skill, writing plays an essential role in communication such as in expressing ideas as the kids develop critical thinking skills. As a complex skill, parents and even teachers often find it quite challenging to help children develop and refine their writing abilities. With the right techniques, it can be quite easy and even enjoyable for parents to help their kids develop and improve writing skills. 
Since writing is expressing ideas in written form, reading becomes an essential component in developing the former. Reading helps children become exposed to letters, words, and their usage. It's ideal to surround children with picture books that have interesting stories and character development. Parents can read together with their kids daily and utilize games to imbue writing interest. 
 Perfect examples of such activities are the so-called Telephone Pictionary, introducing different writing materials, coloring the alphabet, connecting fun dots for letter formations, writing letters on the sand, making photographic journals, story-telling, birthday card making, and many others. These cool approaches help children become inspired to write letters and even words to express their feelings and ideas.
 Talented and Gifted by Kids Academy revolutionizes the journey of developing the writing skills of children. This learn to write app has been the go-to solution of parents for many years now. Academic-based activities are focused on refining key abilities related to a child's writing skills. Talented and Gifted offers a plethora of fun and engaging writing activities for children 2 years and up. 
Ways to Practice and Improve a Child's Writing Skills
Learning Videos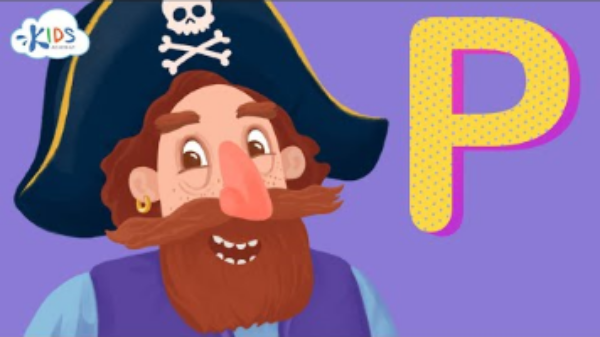 Kids Academy: Talented and Gifted offers a ton of learning videos that help kids improve their alphabet knowledge. These educational videos are programmed to refine children's awareness of phonetic and print concepts. Apart from learning the upper and lowercase letters, this programming helps children become conscious of the sounds that come with each of them.
English Alphabet for Kids | Learn Letter P | Kids Academy
Letter Tracing Games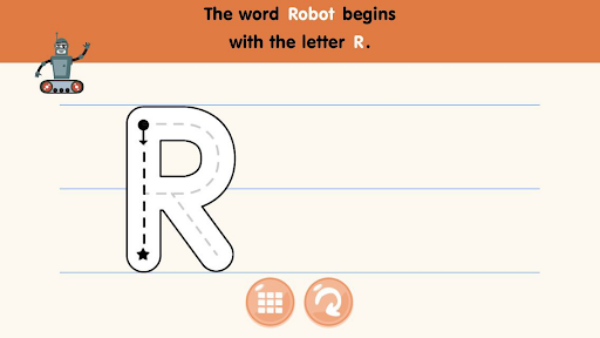 Letter tracing at Talented and Gifted is a major technique in developing a child's pre-writing skills. Develop a child's fine motor control as they playfully trace colorful shapes and exciting letter paths. These enjoyable activities help children become efficiently oriented with the right-hand movements and directions for letter formation.
Worksheets (tracing curves to train hand for writing, tracing letters and words)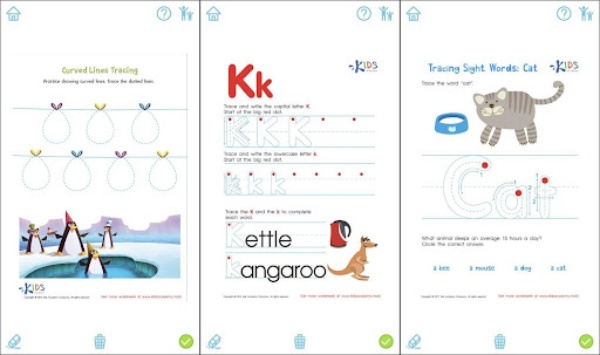 Put a child's handwriting skill into good practice through engaging and fun worksheets. Talented and Gifted offers a multitude of amusing activities such as tracing curved lines in addition to mastering straight lines as an approach to introducing directionality – a foundation of handwriting among preschoolers. Worksheets also come with tracing key letters as part of simple words effectively boosting a child's awareness of certain sight words.
Kids Academy
Talented and Gifted is a leading interactive learning app for children 2 — 10 years old. Curriculum-based and interactive learning tools are developed through collaborative work with early childhood education professionals. Videos, lessons, games, quizzes, and worksheets are provided for key subjects in Preschool to Grade 3 such as Science, Mathematics, English Language Arts, Social Studies, World Around Us, and even Chess. With this engaging and easy-to-use app, children get to enjoy independent learning on various disciplines. Toddler educational apps are what parents and teachers need to help kids develop and master crucial academic skills in a breeze. Talented and Gifted is committed to delivering fun and effective approaches in developing the pre-writing skills of children.