Marriage rates in the United States are declining because people are becoming more wary of the emotional and financial turmoil that results from divorce. While divorces may be difficult because of the social expectations of "forever after" that go along with it, a breakup with a significant other can be just as painful. The average length of a relationship for people in their 20's is around 4.2 years. No wonder then, that millennials are now cautious of getting married or staying with a specific partner for long. Dating apps have made it much easier to end a relationship since they make potential mates very easy to find. However, millennials also want a serious and committed intimate relationship to continue in the long-run. In other words, despite wanting a secure and steady partnership, millennials are finding it increasingly difficult to make them work. So what are the causes that make divorces or breakups happen, and what can be done about them?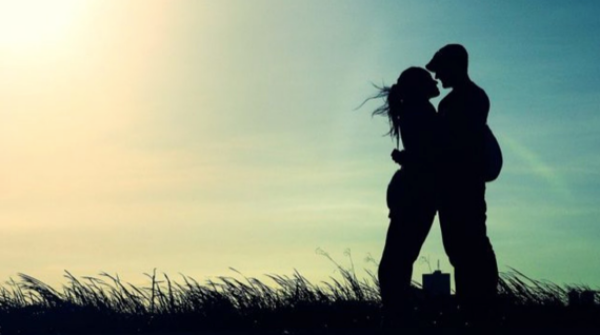 The four horsemen of divorce:
American psychologist John Gottman has studied relationships for over two decades. Beginning in 1992, Gottman discovered, in study after study, that certain behavioral patterns predicted divorce by more than 90% accuracy. So what are those behavioral patterns, and can you identify them in your relationship? Let's first identify those four behaviors. We will discuss how you can practice honesty and transparency to combat these threats to your relationship. In this regard, we will explore how a monitoring application such as XNSPY can help you achieve that goal.
Criticism
Criticism is one of the behaviors that Gottman discovered to be seriously damaging an intimate relationship. In this context, criticism is qualitatively different from offering a critique for the specific behavior of your partner. Criticism in marriage refers to criticizing the character of the other person. Let's consider an example. Suppose you're unhappy that your partner does not do the dishes. If you say something along the lines of "You never do your dishes because you're lazy!", then you are attacking your partner's character. Instead, you could say, "I have noticed you haven't been doing the dishes lately, and this makes me unhappy. Can you please start doing it?"
The former is an example of criticism, while the latter is an example of a complaint. If criticism goes on for too long, it can give rise to other unhealthy behaviors.
Contempt
Contempt in this context simply means treating your partner with disrespect. Contemptuous behaviors can include mocking, using biting sarcasm, name-calling, or ridicule. As you can see, contempt is a form of criticism that we discussed earlier. The person on the receiving end of this behavior can feel worthless and despised. And this can lead to the next unhealthy behavior.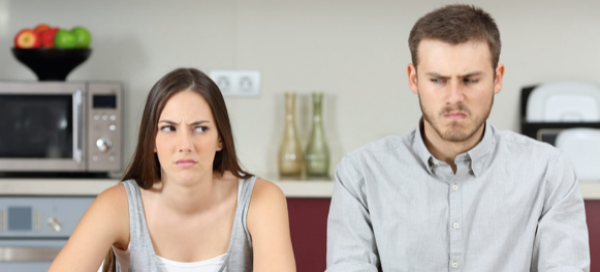 Defensiveness:
Defensiveness refers to making excuses for certain behaviors and shifting the blame onto the other person. Such an attitude is a direct outgrowth of pervasive criticism and contempt.

Stonewalling:
Stonewalling behavior is an unresponsive attitude and suspension of communication. As you can imagine, it follows after the previous three behaviors. If one partner is trying to communicate something, the other can stonewall by ignoring or not responding at all. Such behavior is particularly destructive to a healthy relationship.
When they go on for long, these behaviors can erode trust and communication in a relationship, leading to its breakdown. Gottman discovered that there is more than a 90% chance that the couple will split if these behaviors are persistently present. However, you do not need to panic if you notice these behaviors in your relationship. There is much that can be done to remove these obstacles for a healthy and long-lasting relationship. The first step is to recognize that there is a problem. The second step involves sincerely communicating with your partner and jointly working out plans. The third step is to explore if the couple's counseling can help. Finally, you may want to evaluate if a monitoring application such as XNSPY can help you as a couple.
XNSPY
XNSPY is among the most sophisticated monitoring apps developed for both Android and iOS platforms. It offers a range of features that can help to improve transparency in your relationship. Bear in mind though, that XNSPY is a monitoring app, and therefore requires that both of you are on the same page in using the tool to better your relationship. Let's go over some of these features, and explore how you can use them to the benefit of your relationship.
Call & text monitoring:
Lack of trust is often a major factor behind the four behaviors we discussed earlier. If you talk to your partner and explore your motivations, you may discover that things like jealousy and insecurity lie behind your attitudes towards your partner. XNSPY can help you resolve this issue by creating a log of all calls made to and from the device. The app records all the conversations too that you can simply access via the app's control panel. Furthermore, this process works for text messages, too. In other words, all communication via calls or text messages is accessible by your partner. Talk to each other about which features are more suited to you.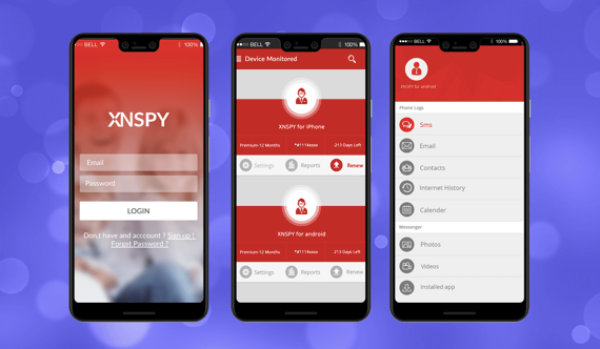 Social media and online monitoring:
In an age of hyper-connectivity and speed dating, apps like Facebook, Instagram, and Tinder can potentially make any partner feel insecure, particularly if your relationship isn't going well. You can use XNSPY to helpfully manage those feelings because the information collected by the app can give you a sense of reassurance. You can monitor all conversations made via Facebook messenger, or dating apps like Tinder. The app also monitors online behavior, so if pornography addiction or something like it is part of the conflict between you, XNSPY can help.
Contact and text blacklisting:
You can add certain contact numbers and phrases that XNSPY will watch out for. The app will send you an instant alert if there is any communication with the blacklisted contact. Similarly, you have the option of adding terms or phrases to the app. So if those terms are typed on a text message or a web browser, XNSPY will identify and alert you to it.
The app offers other features such as location tracking, ambient sound recording, multimedia access, and statistical reports regarding digital behavior. Compared to its competitors, XNSPY is also much more affordable, with the premium subscription coming in at USD 7.49/ month.
Summing up:
Research has shown that millennials want a stable, long-term relationship, but are finding it difficult to maintain them. Our cultural standards, and access to technology, unfortunately, enable a set of behaviors that spell the doom of a relationship. Studies conducted by John Gottman have shown how there is a 90% probability that the couple will split if those behaviors are present. Honest communication, couples' therapy, and monitoring applications such as XNSPY can help you manage the threats posed by these behaviors. However, the installation of a monitoring software program on either one or both individuals' devices requires both of you to have a prior discussion. Make sure there is mutual (legal) consent on the matter at hand. Your current relationship may be facing difficulty, but there is no reason to suppose that it cannot be transformed into a happy and loving partnership it was always meant to be.