Look at any piece of machinery, from rockets and cars to gas pumps and medical equipment, and there's likely an o-ring somewhere in there keeping the process running smoothly.
The o-ring was first invented in Sweden in 1896 and was brought to the U.S. with a patent in 1937. That same basic design that helped the United States win World War II is still being used today.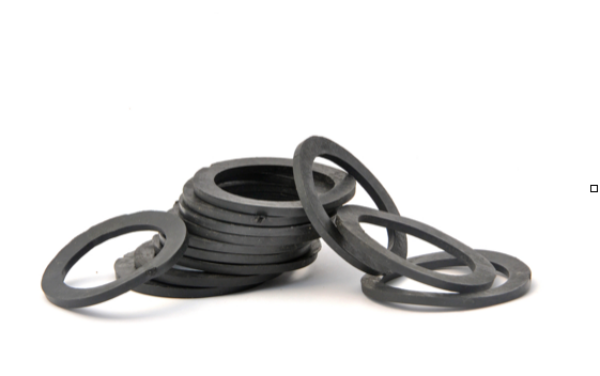 There's a lot to learn about these rubber rings of past, present, and future technology. Here's an all-around view of the o-ring.
How Does an O-Ring Work
The fundamental design of an o-ring is pretty simple. It's a rubbery ring, shaped like an "O," that compresses and morphs between two other elements to create a solid seal. Nothing can get in and nothing can go out.
Critical Components of an O-Ring
Safety needs to come first in any o-ring purchase. A few factors to consider:
Are the products FDA approved?

Do you need a medical-grade product?

Do you need a product meeting food safety standards?
There are also sanitary and safety certifications you'll want to investigate before making a purchase. You also need to look into the specific environment an o-ring will be used in so the material can stand the chemical and environmental impacts.
The next step is knowing these key factors:
What hardness level do you need?

What pressure do you need?

What flexibility do you need?

Do you need a custom size?
Apple Rubber has experts with three decades of experience ready to make sure your product is safe and effective with longevity. If you need a specific size of o-ring, you can custom-design your own.
What O-Ring Material Is Best?
The best o-ring material is suited to your needs of the product. There are six variations of material to use: Nitrile, Fluorocarbon, Ethylene-Propylene, Silicone, Fluorosilicone, and Chloroprene. You'll need to know which product works best in which conditions. Everything from the temperature range of the material to the resiliency to the vacuum pressure plays into the perfect purchase of an o-ring.
What Is the Future of O-Rings?
The design and premise of the 1896 invention still hold strong in the 21st century. The next phase is in nanotechnology, which means altering a material at the tiny level of one billionth of a molecule. The more sophisticated the rubbers used in o-rings, the better they can seal and protect. Think of a seal being used on a pipeline. It could be the difference between safely transporting oil or an explosion.
Working at this nano-level and with nano-rubbers could mean even more specific options for a growing world of technology and invention.
It's Not Just O-Rings Anymore
While there are thousands of o-rings to choose from and to be custom-made, there are also options of x-rings and g-rings that have the same science behind them but service a variety of different manufacturing and performance services. You can learn more about the standards of o-rings from the Society of Automotive Engineers to make sure you are getting a quality product that can withstand everything from the confines of space to the car on the road to the food in the refrigerator.