Are you a big fan of superheroes? You won't be surprised, if I say – we'll are pretty much into the fantasy world of superheroes. They act as strong defenders of justice with superpowers and do the coolest things like saving the world, acting smartly in the face of danger, rescuing babies from burning buildings and so on. As our KIDS are growing up, most of us have a great chance to read and collect superhero comics and perhaps had one or two superheroes who we aspire to be, right! Interestingly, the movie industry is also coming up with new superheroes film ideas after every couple of months such as – 'DARK NIGHT' (Batman) was one of the most successful superhero movie of all time that actually managed to receive two Oscar awards.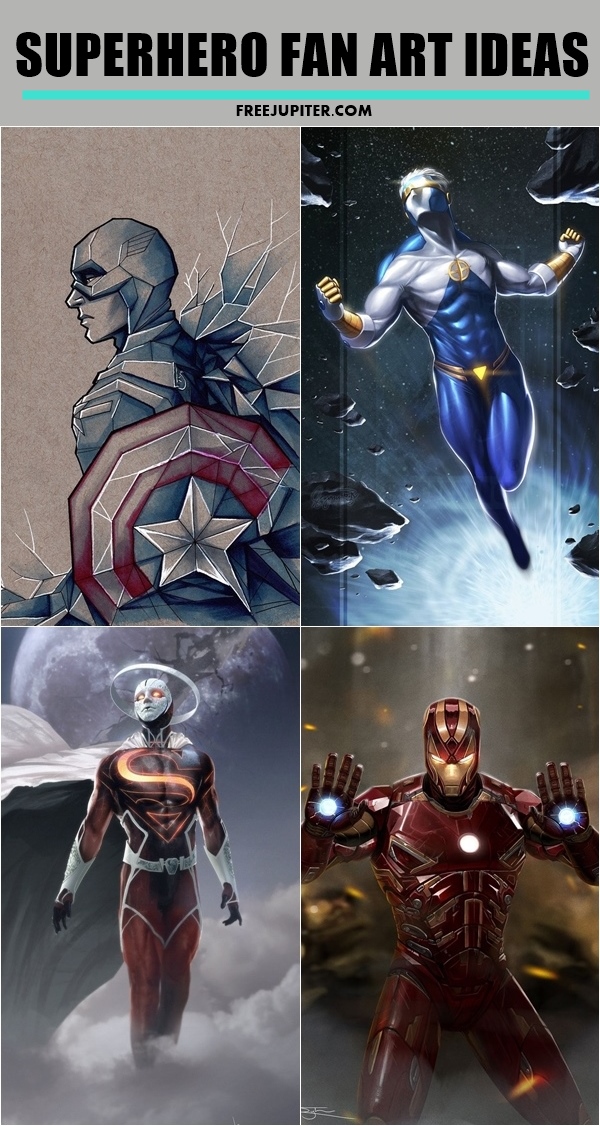 I still remember when I was young, I always dream of having superheroes. So what can be the better way to show our love for superheroes rather than creating some cool fan art, right? Take inspiration from this article featuring superhero fan art ideas by imaginative illustrators and create a fabulous master piece. ENJOY!
Superhero Fan Art Ideas
Steam punk Iron Man!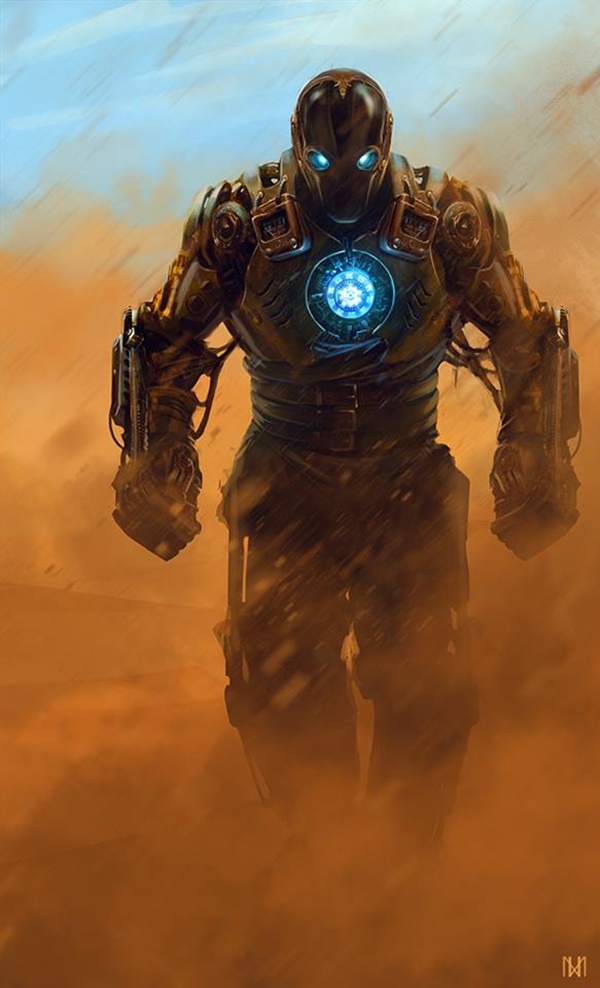 Everything in this painting looks fabulous! Giving Iron Man a steam punk look is a pure genius thing to do because it provides a great chance of creating whole new breed of superhero on top of the Iron Man. The distinct art style adapted by the artist makes this piece of fan art to look really unique.
Painting of a Gambit and Rouge!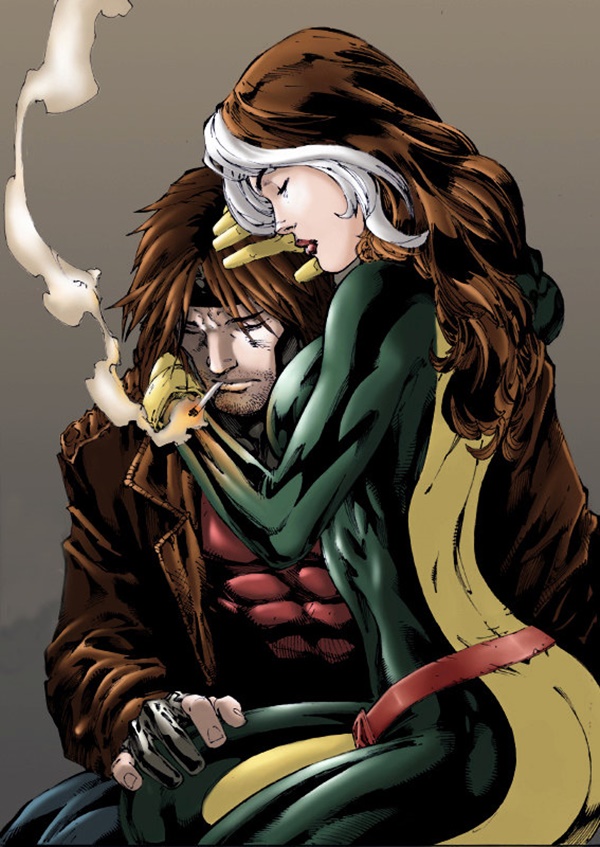 The painting is in huge demand as it features many great elements. The characters are painted to detailed perfection and the environment in which they are placed is just as interesting as the hero themselves, which gives the painting an extraordinary look!
The Fantastic Four!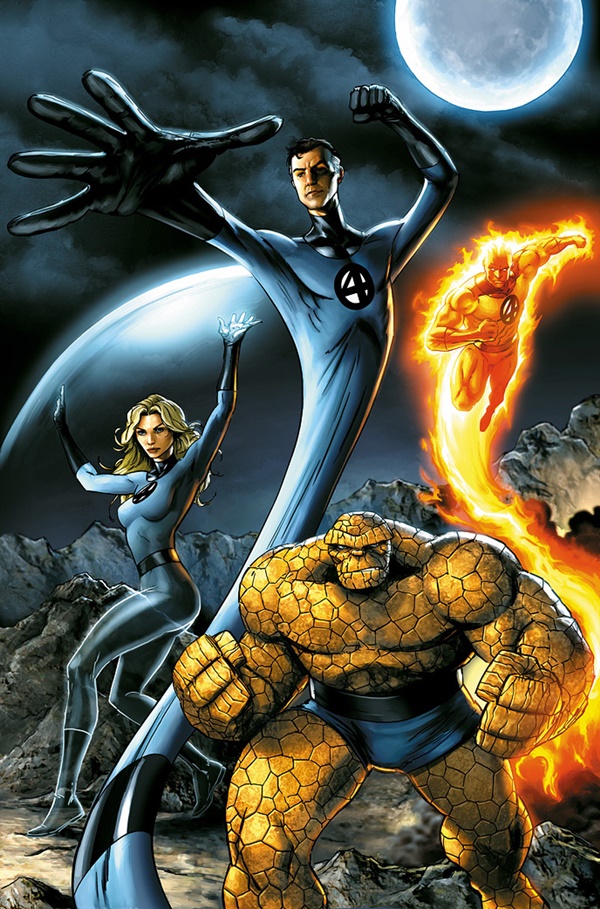 The comic book style piece features quartet of heroes – 'the fantastic four'. This painting is illustrated in such an amazing way which captures emotions of each of the heroes perfectly and surrounds them in a beautifully painted environment. Though the painting looks quite professional, but it actually ranks among top superhero fan art ideas of 2017.
A Batman Superhero Fan Art!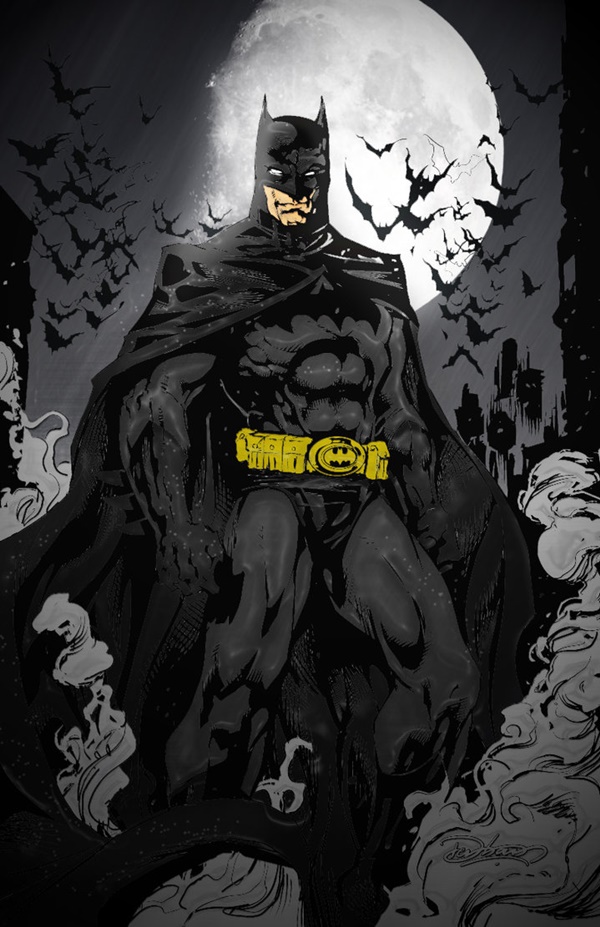 This round-canvas painting is created with a silkscreen ink, acrylic colors, spray paints and collage on wood panel by a superb fan-cum-artist Grey Gossel. This unique piece depicts Batman in a beautiful pop art environment.
Thor and Ironman Fan Art!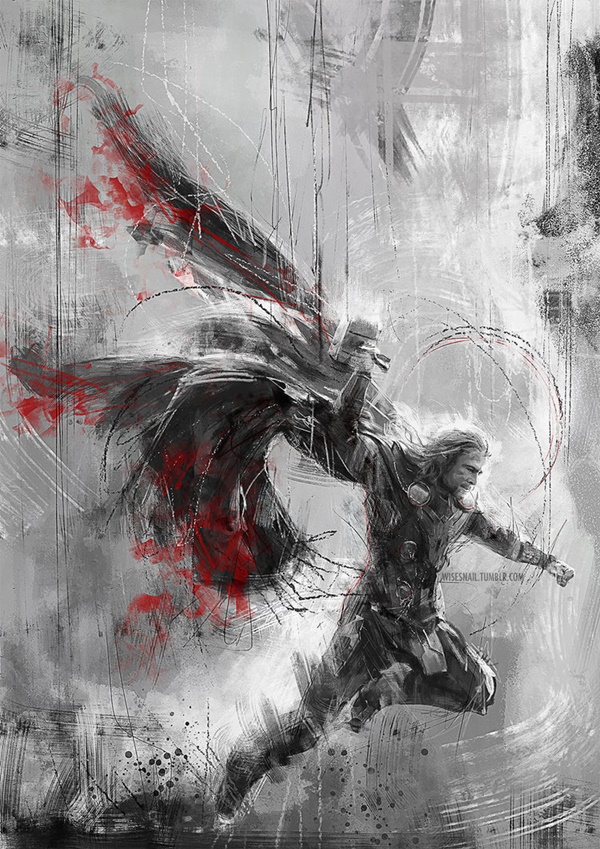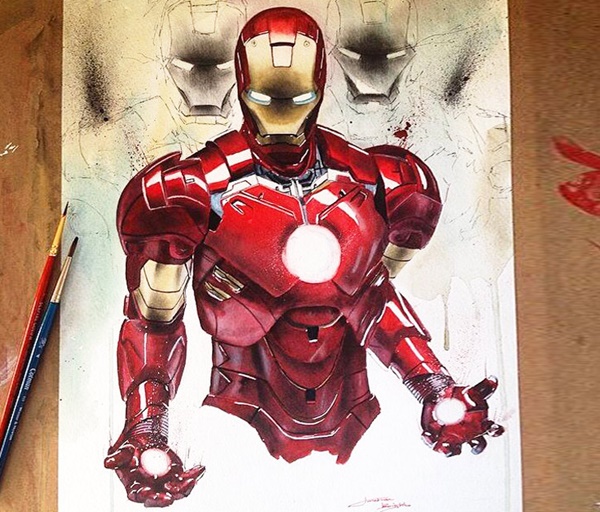 The painting has a superb combination of the simple background with the complex placement of the hero holding the signature hammer in his own hands. This painting idea is a cool look at what the upcoming Avengers movie might look like. Yes! Unique, but two of the AVENGERS join forces in a very realistic way.
The Green Goblin Attacks!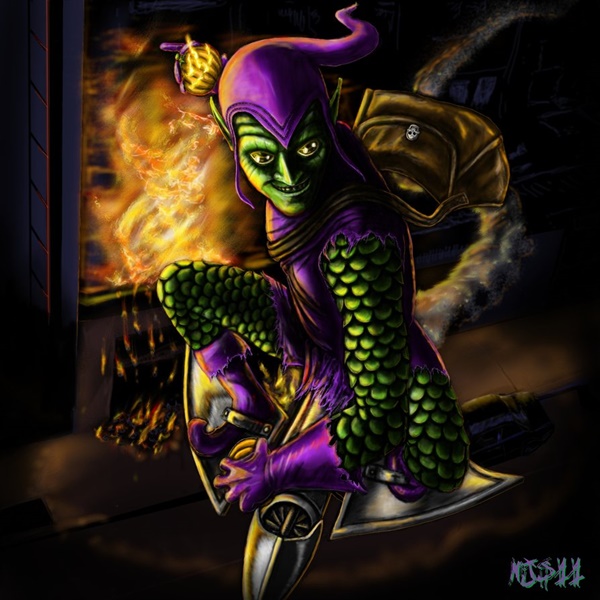 Are you looking for more animated and colorful piece of fan art in today's animated world? We bet this piece of fan art stands among iconic superhero fan art ideas as it resembles a lot with what we usually see in a comic book with different types of action panels.
Jungle Hulk!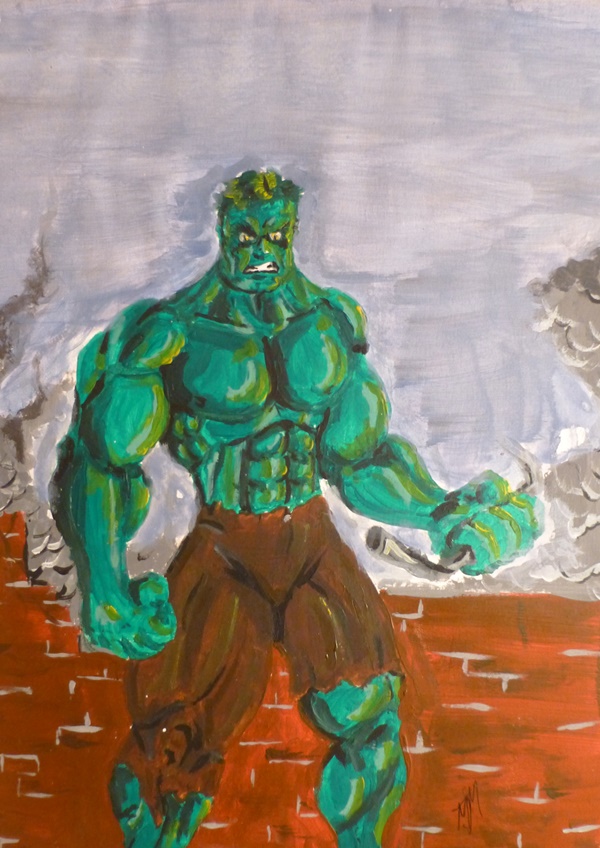 Have you ever seen the Hulk rampage through an exotic jungle? After viewing this outstanding painting you won't be able to resist yourself from trying it once! The bright colors simply pop of the screen in this painting and it can be rightly said that the artist really did a good job in capturing all minute details.
Superhero lovers! Take a break, sit back and enjoy these superhero fan art ideas that can really put a smile on your face. Don't miss any chance of enjoying the fun side of your favorite superhero's life! After all, superheroes are one who represents ultimate righteousness and strong dedication towards their work.