Summer vacay is knocking the doors, it means schools are out and vacations are in! While fun events, slumber parties, family, and friends get together to fill in our calendars, it's time to add charm to our house with all things decorative. Add a fresh summer flair and dish out plenty of creativity.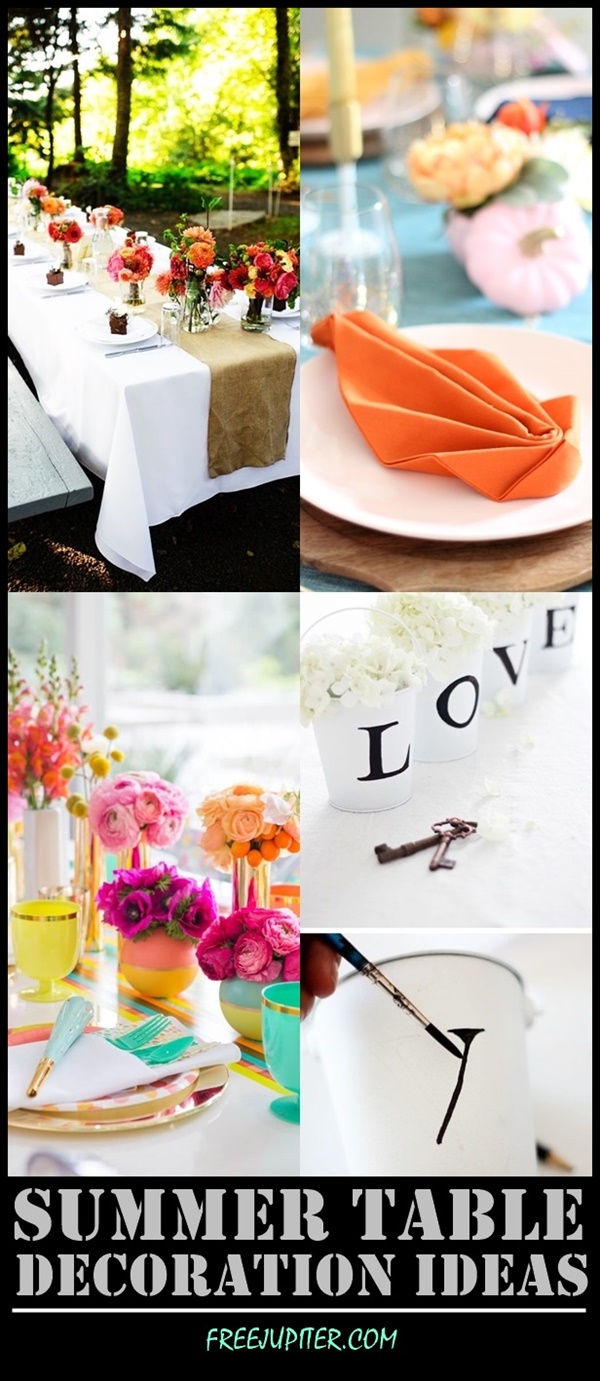 Here you'll have a large number of marvelous thoughts after reading these QUICK AND SIMPLE BIRTHDAY DECORATION IDEAS! Hosting a party and decoration table can also be a great way to involve your kids to work! You don't need to hit the shop and buy tonnes of material, it can be made with all the things that are easily available at home. Impress your party guest with these Stunning And Creative Summer Table Decoration Ideas.
Summer Table Decoration Ideas
Table cloth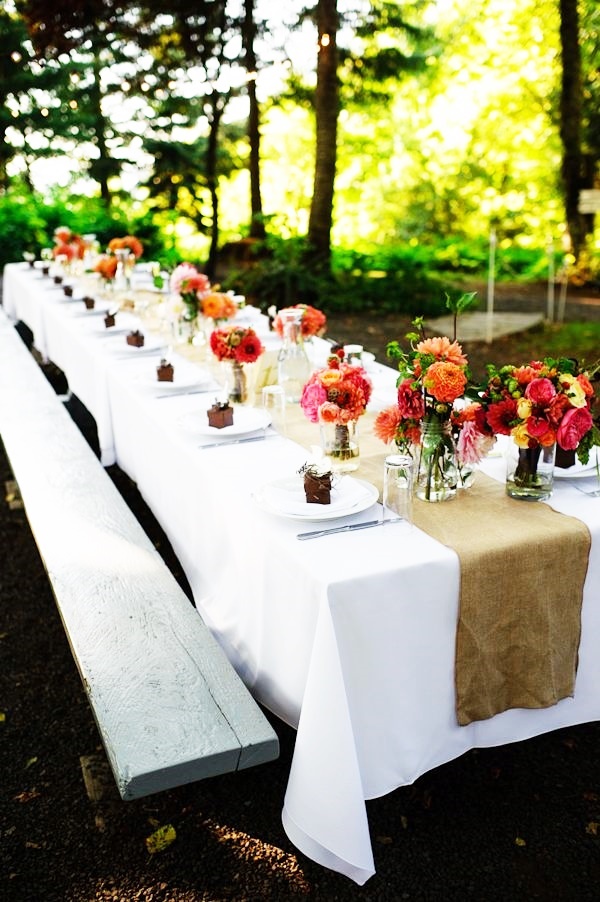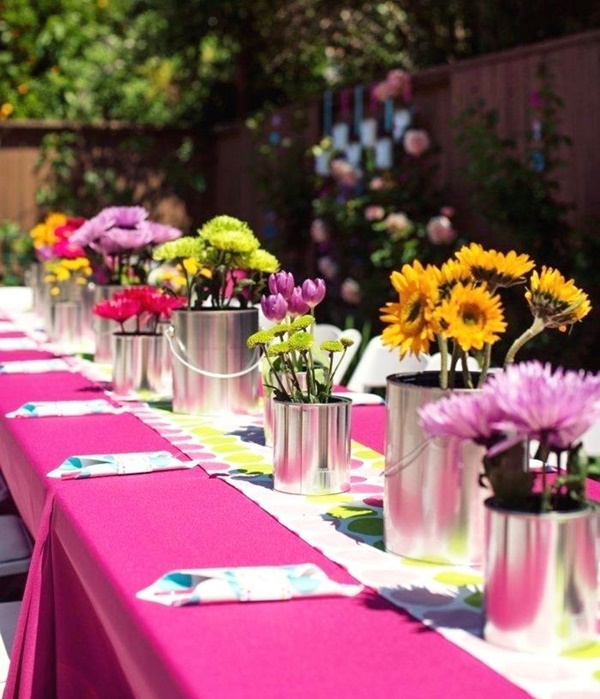 In summers, we all love to stay outdoor – bright sun and the chirping of the birds, then what better than having your meal outside, in your garden or back porch maybe? If you have a theme set up in mind, like blue and white or playful colorful, tablecloth is the most important thing to display, it should be matching to the theme.
Bandana table runner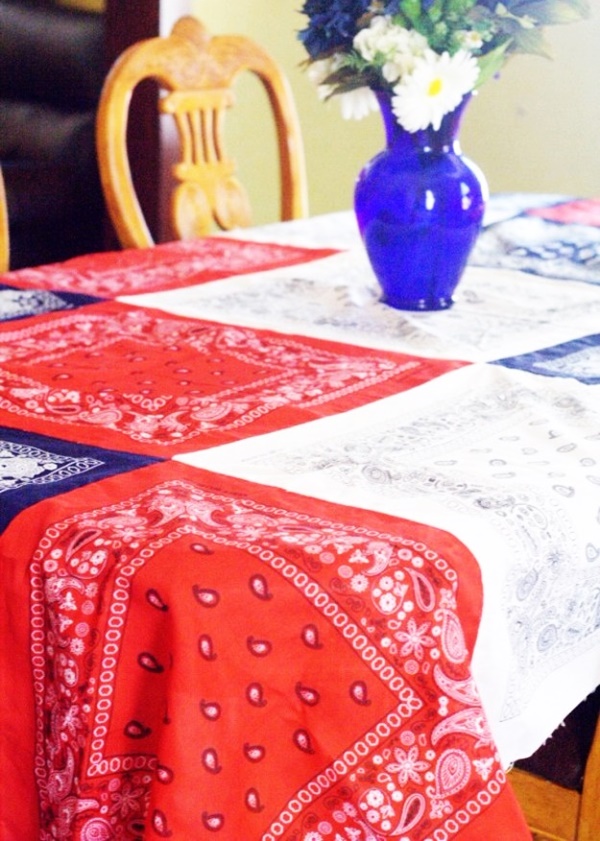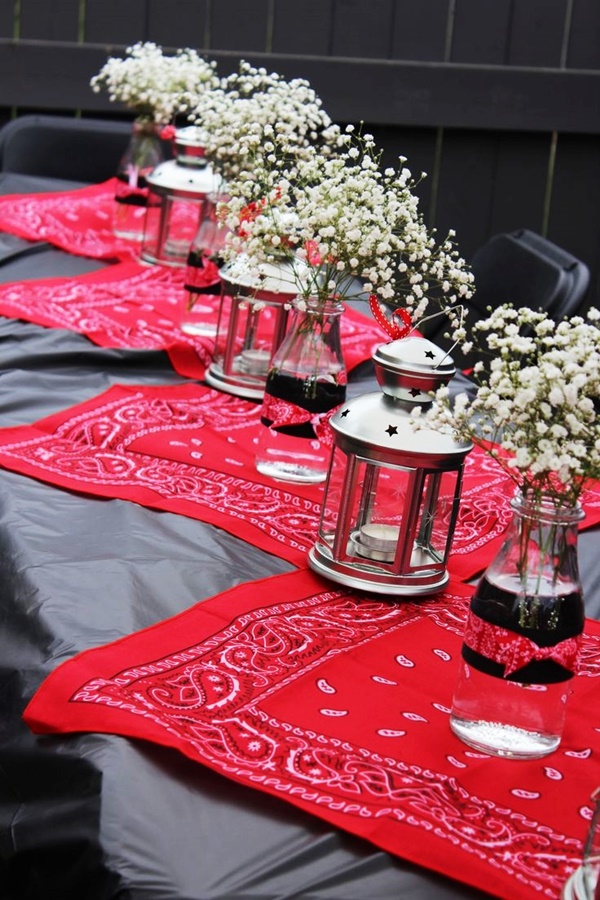 If you're short of table cloth, bandana table runner adds a cheerful touch to your table in a patchwork running style. Stitch enough bandanas together to fill the length of the table. Sew them together all along to match the width and length. This colorful style looks very summery and stunning.
Handpicked daisies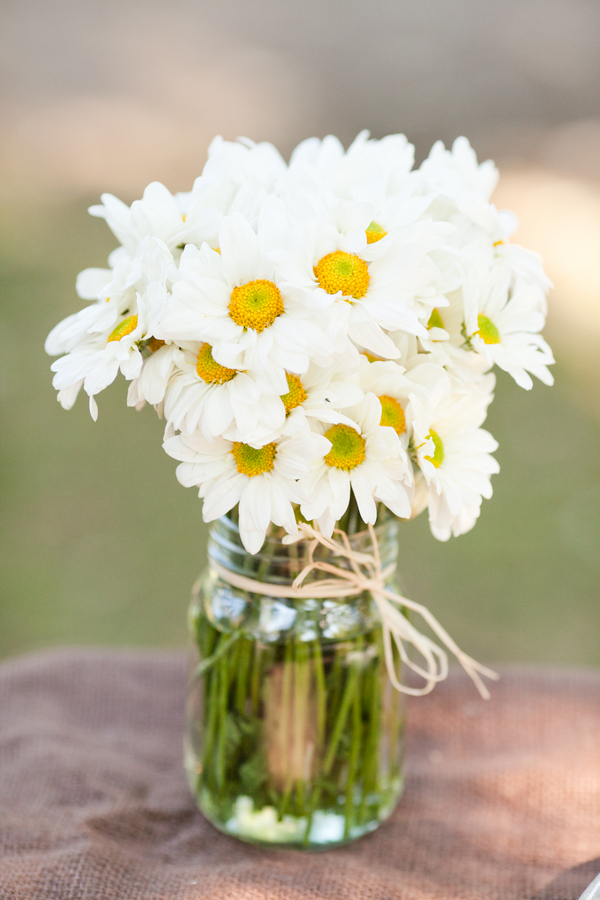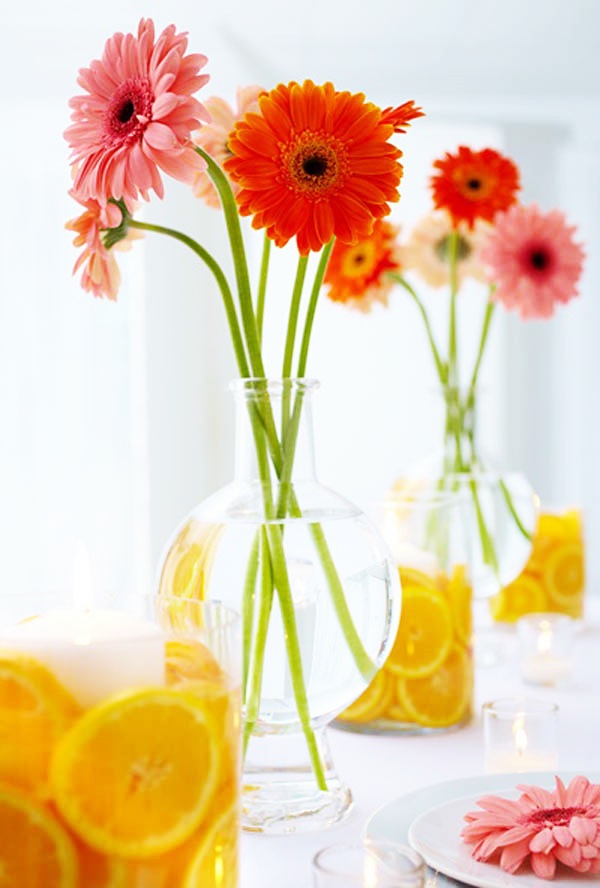 A refreshing pallet of freshly picked daisies adds details to the summer table. These small cute vases with daisies mingle effortlessly on your table. You can add a little charm to your clear vases by wrapping around woolen threads or ribbons around it to hide the branches. Also, it just takes one minute to arrange them.  These PEACOCK FEATHER WALL DECOR IDEAS for a feeling of pride and prowess.
Sea shell salt holder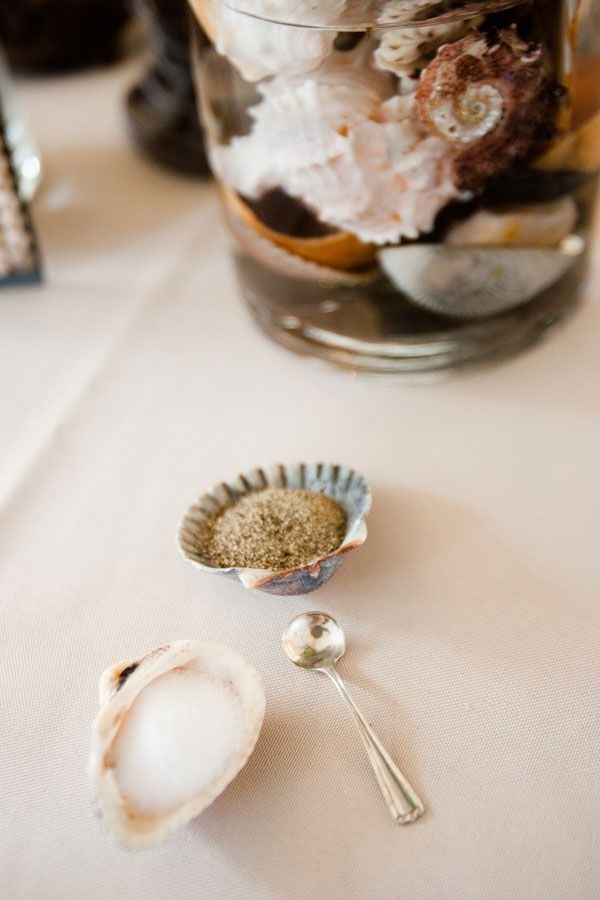 Salt and pepper shakers are too common, give your table beachy ocean vibes, by placing salt and pepper on scallop shells. You can get big scallop sea shells around any beach, arrange them on your table to ward off a chill in the evening. For a waterfront look, sprinkle painted sea shells and pearl around a string.
Fruit bouquet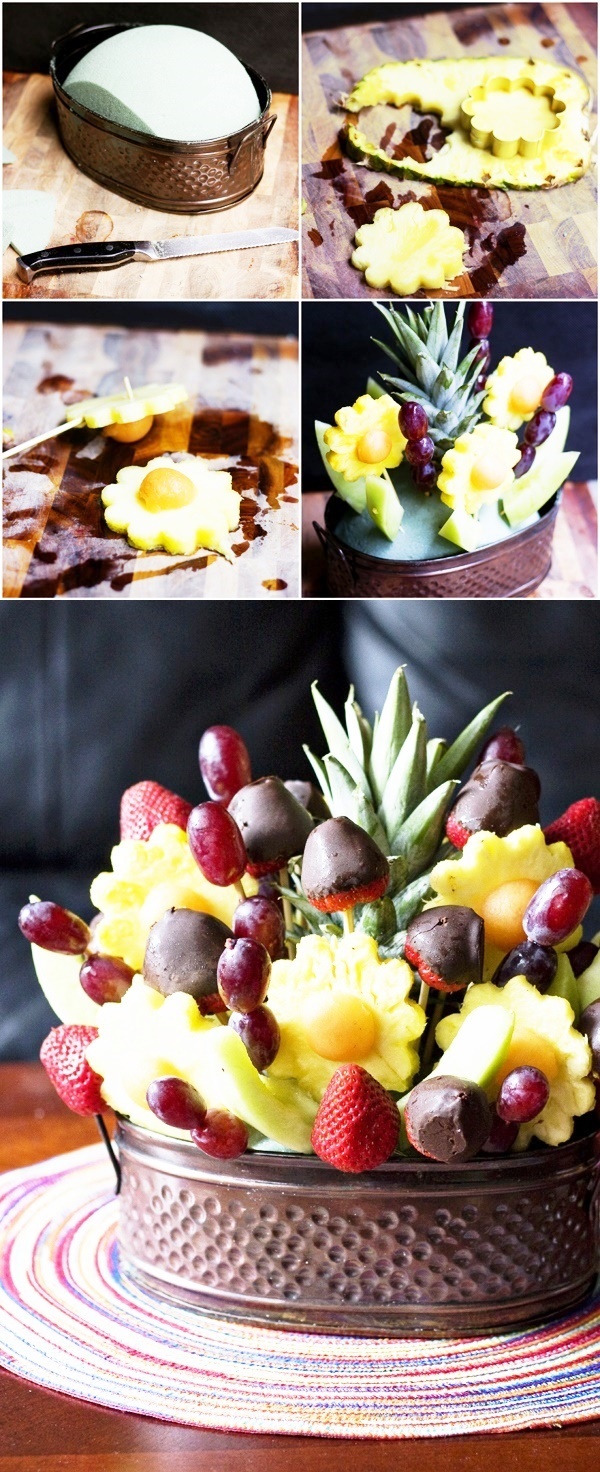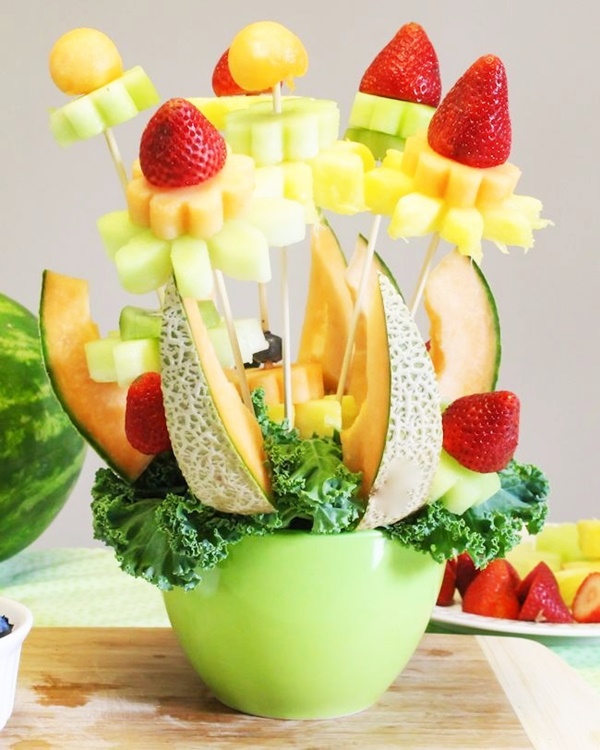 A fresh fruit bouquet is a wonderful centerpiece for table arranged just like the flowers. Melons, pineapple, cherries, berries, and kiwi arranged together to make a centerpiece. Don't throw away the rind of the watermelon, it would make a perfect bowl for your fruit salad.
Antique tins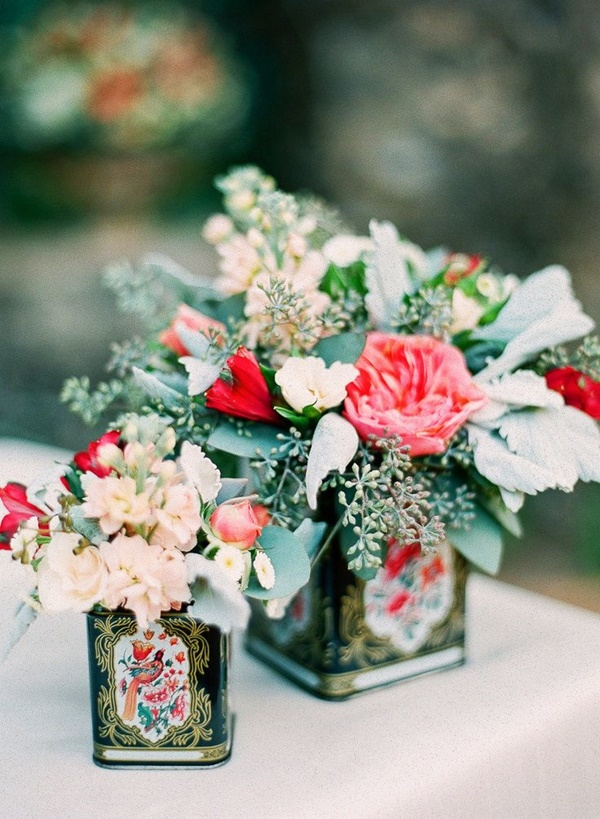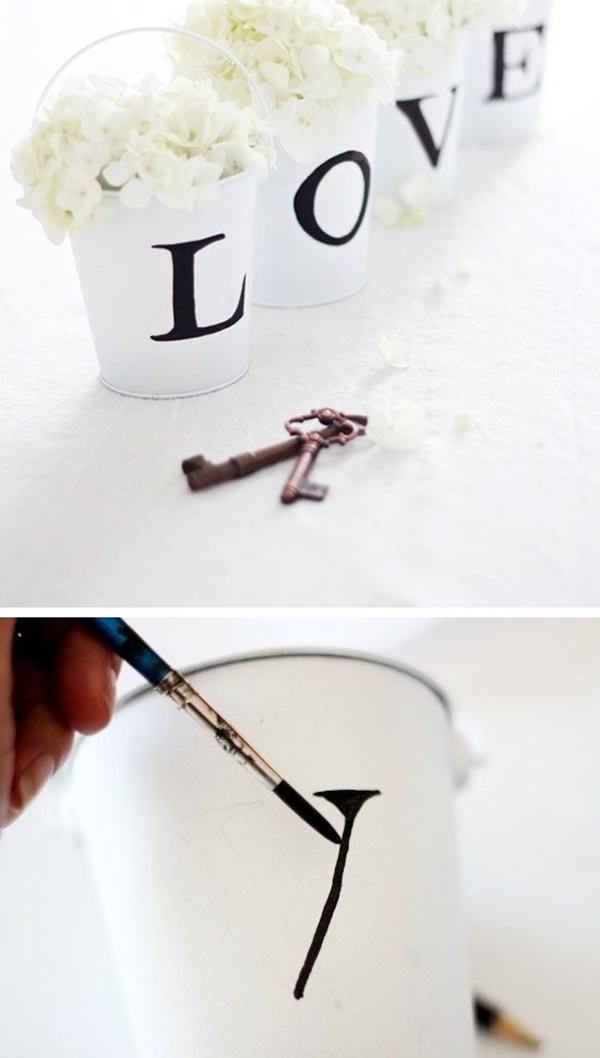 Old tea tins make gorgeous flower container and lovely Stunning And Creative Summer Table Decoration Ideas. Some tea tins have retro graphics designs making them the best stunning and creative flower holder. Enliven your side table with citric fresh juice with lime and some wildflowers in these antique tins.
Bowl of fresh lime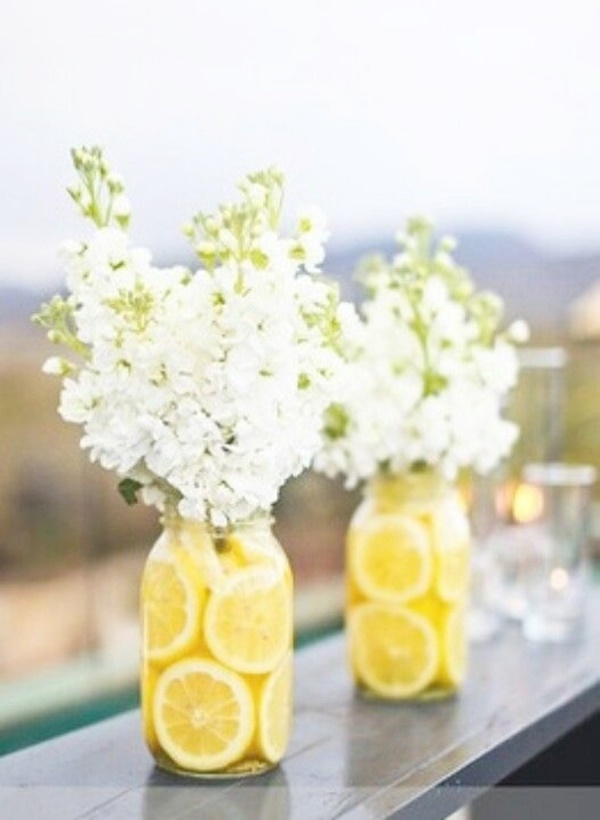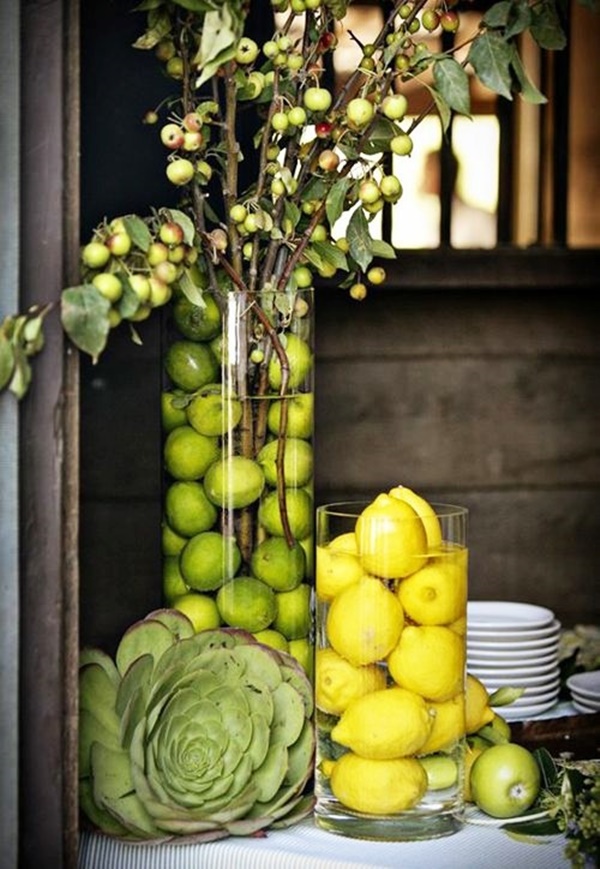 When life gives you a lemon, make it a centerpiece! Yes, freshly sliced yellow lemon when placed in a mason jar are as pretty as any floral arrangement. If you don't have a mason jar handy? Lemons also look pretty in crustal measuring cups.
Bud vases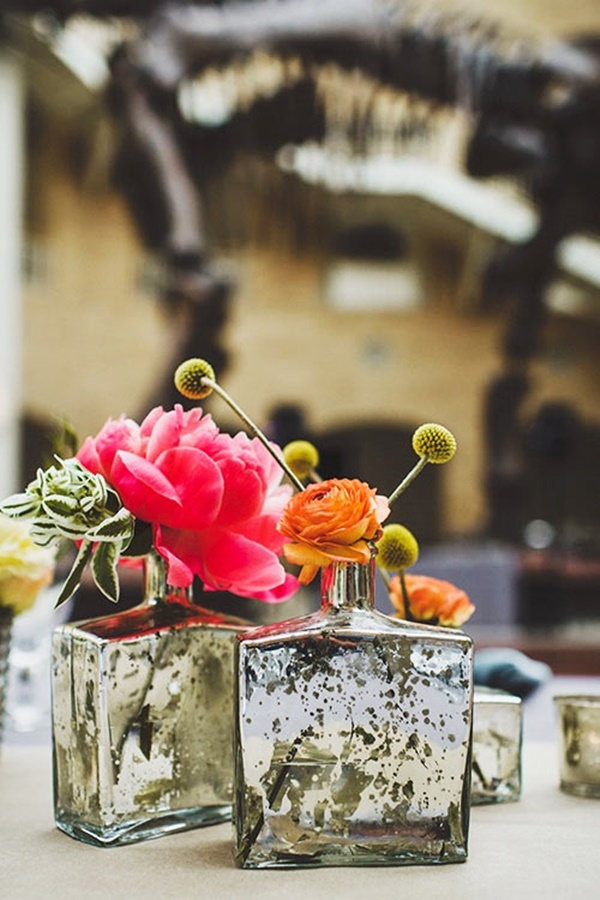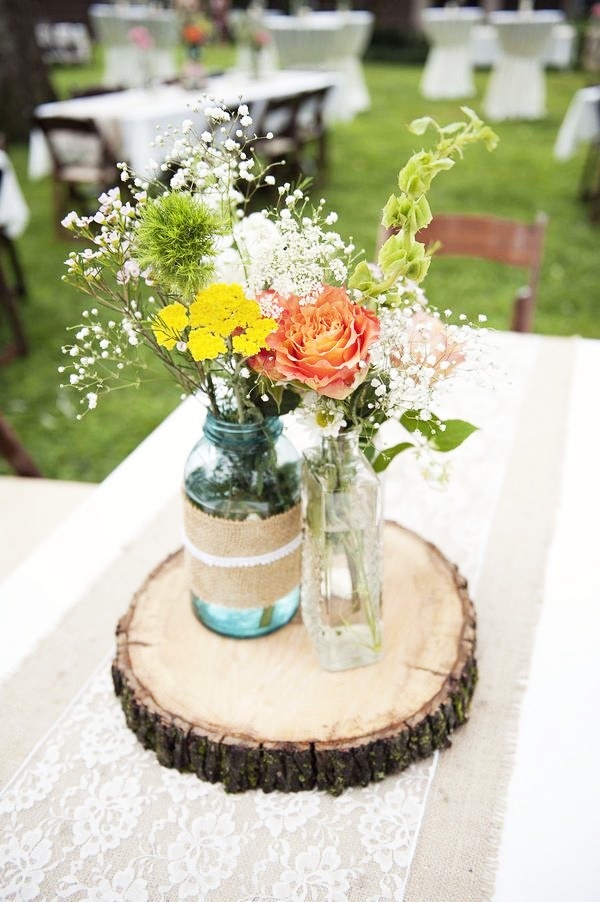 We get it, having huge showpieces needs a lot of space, but to your rescue comes bud vases. Small elegant bud vases take center stage in your table setting, fill them with beautiful pink peonies. It offers such a calm and feminine arrangement. Here are POMPOM KIDS CRAFT IDEAS which will ooh your mind with their adorableness.
Bright color napkins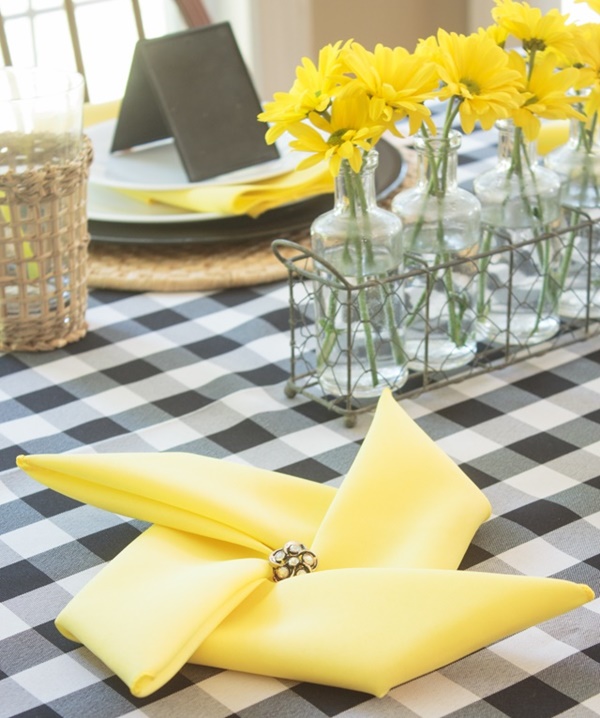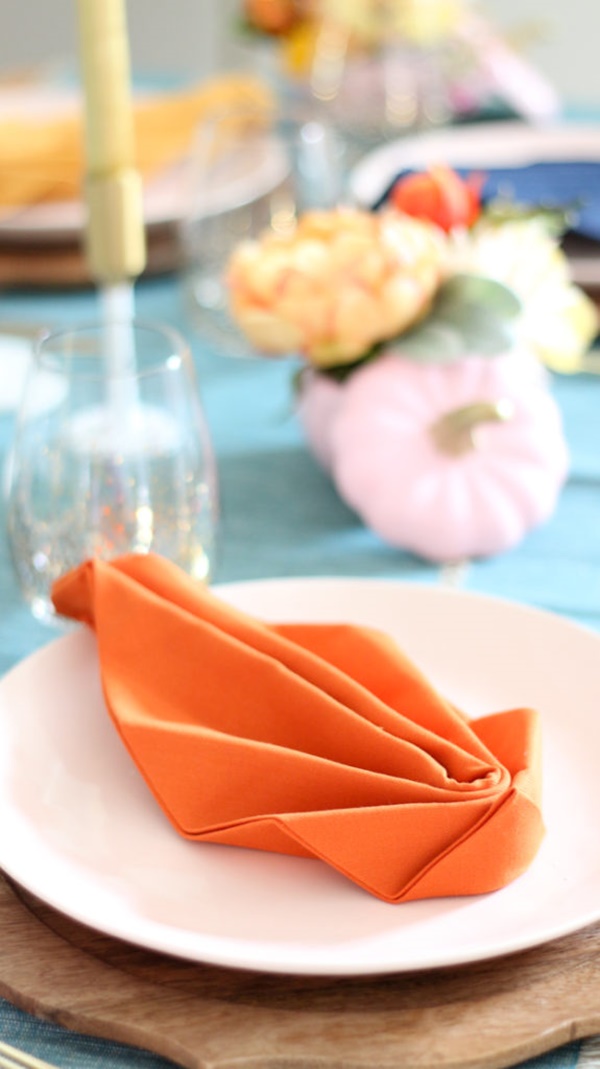 Give your table a cheerful summer vibe, with bright yellow napkins placed on the table. For more funk, you can sew a lace border on your napkins. An arrangement of wildflowers interspersed with fresh oranges and plums on the table is the perfect way to kick off any summer themed party.
Fun favors in a jar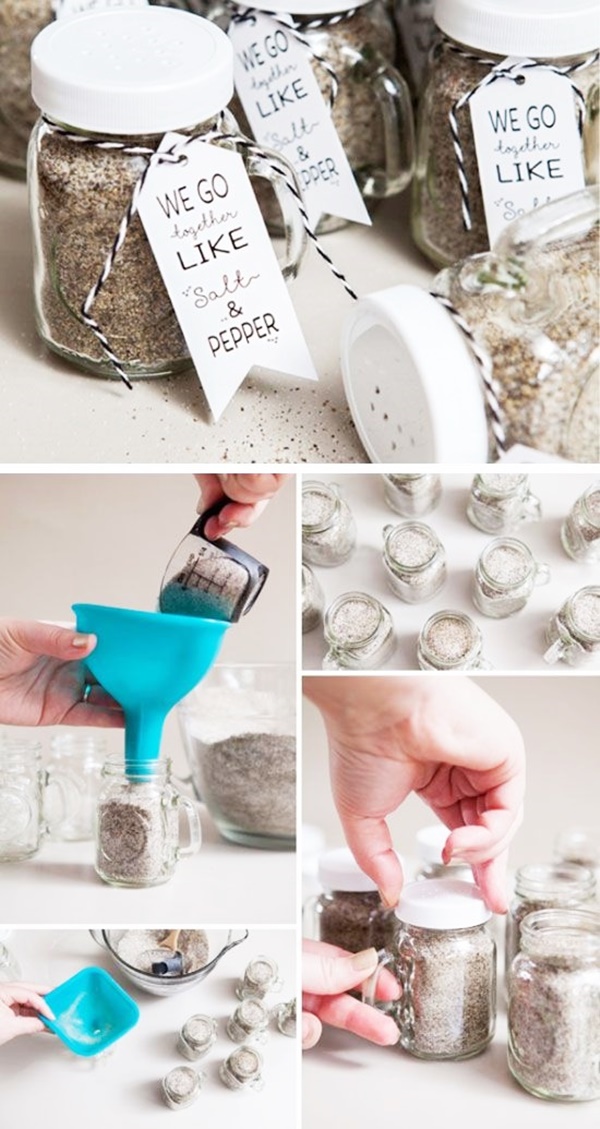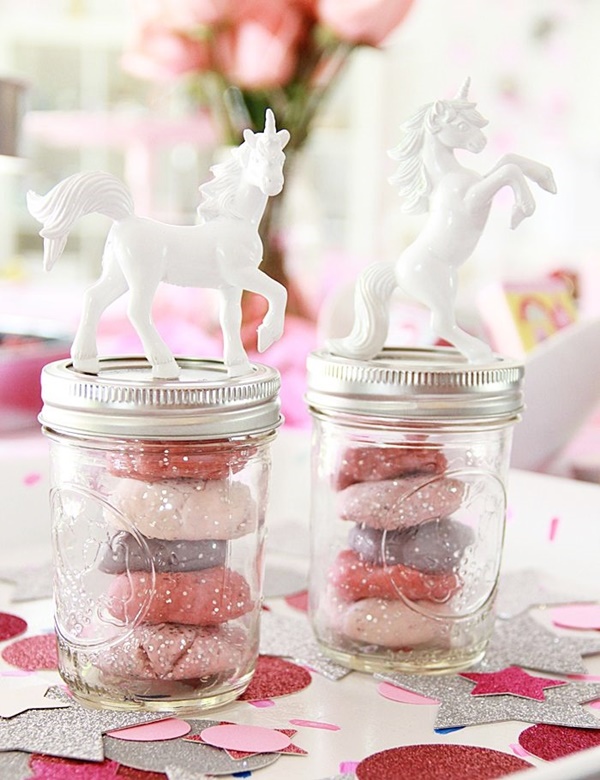 Put sweet treats like candies, gummy chews, and lollipops that guest can take home in a jar. Paint a little mason jar and fill it with your favorites. These fun favors packed nicely with a ribbon when placed on each Stunning And Creative Summer Table Decoration Ideas will excite and tempt any guest.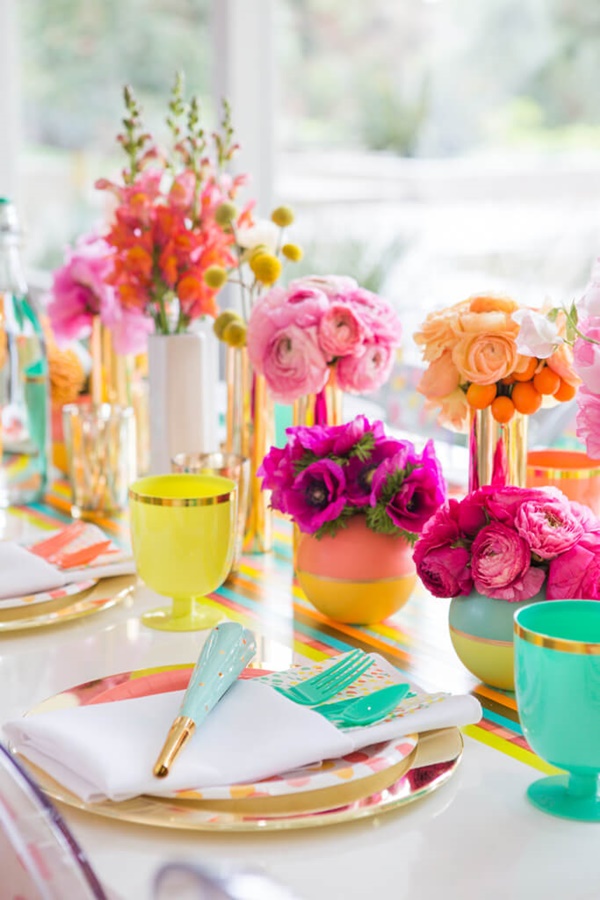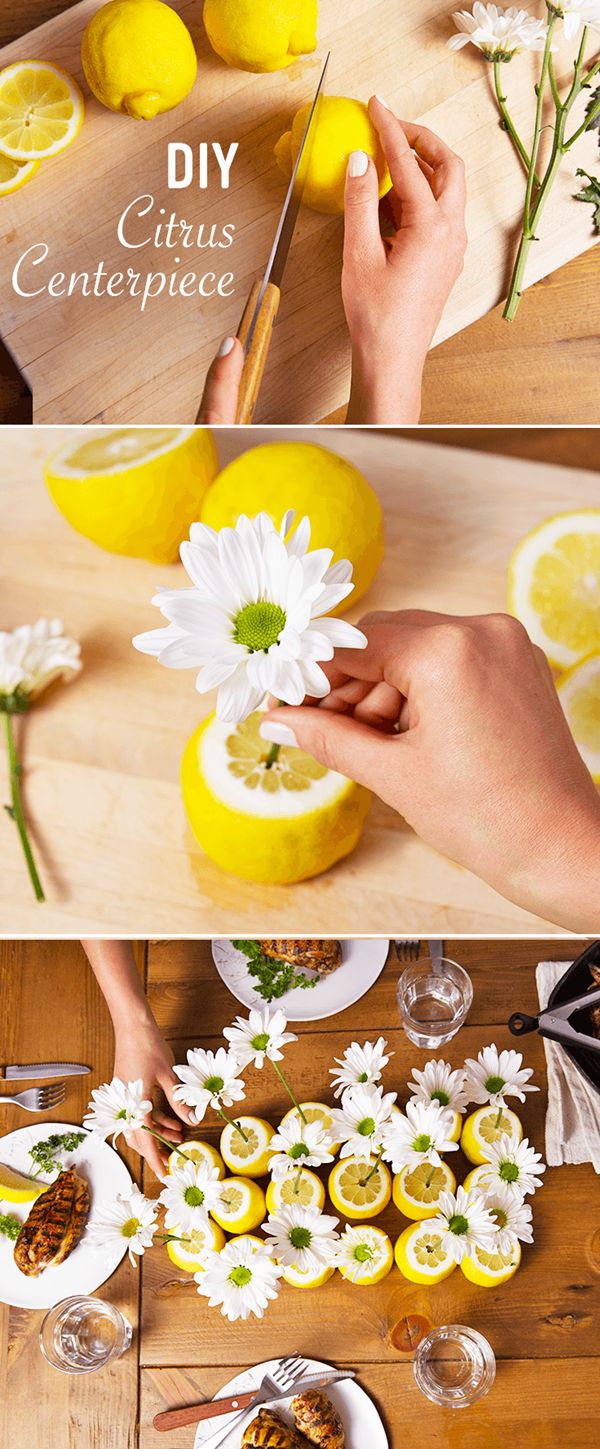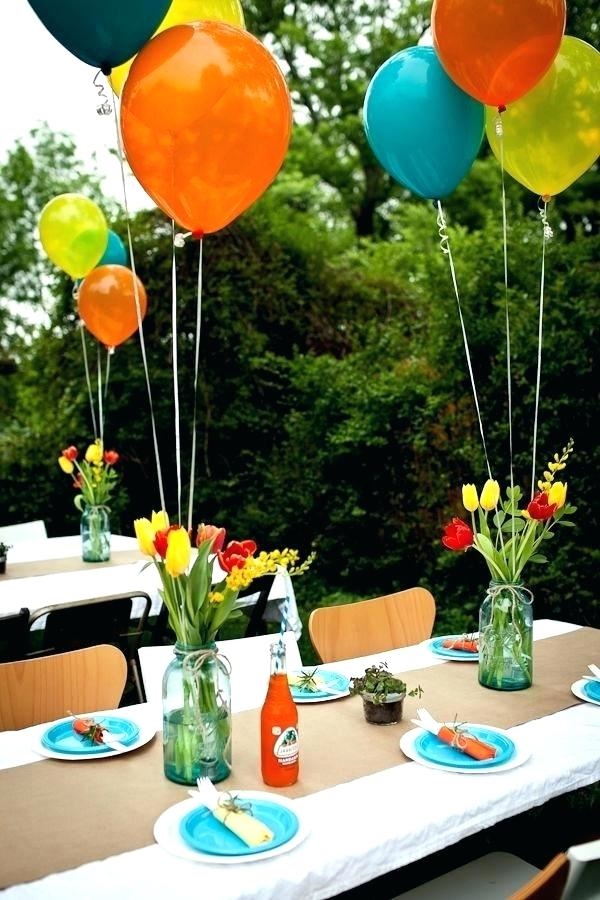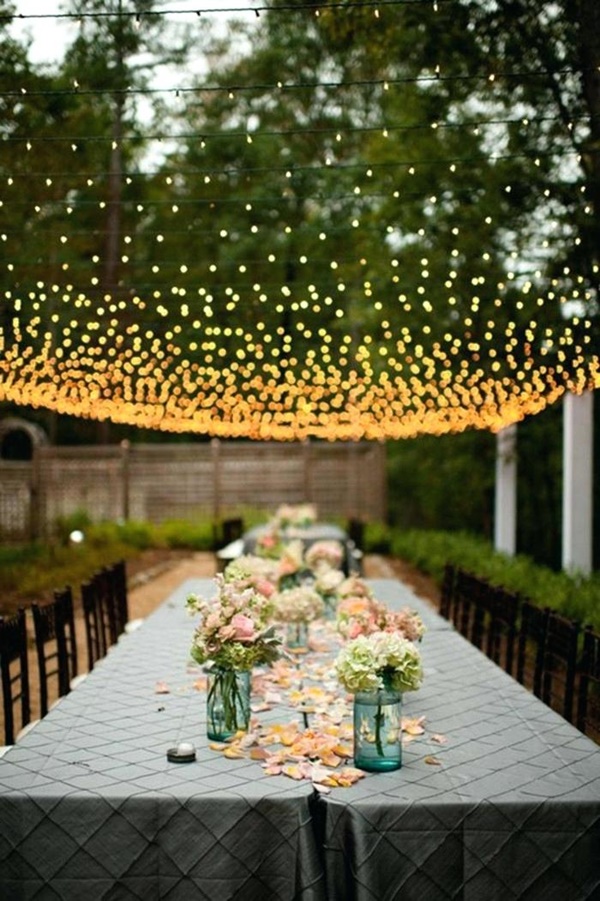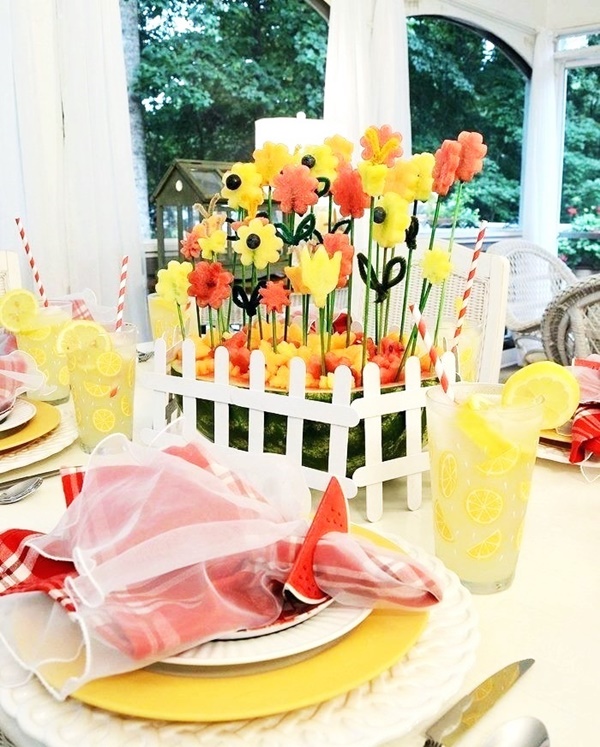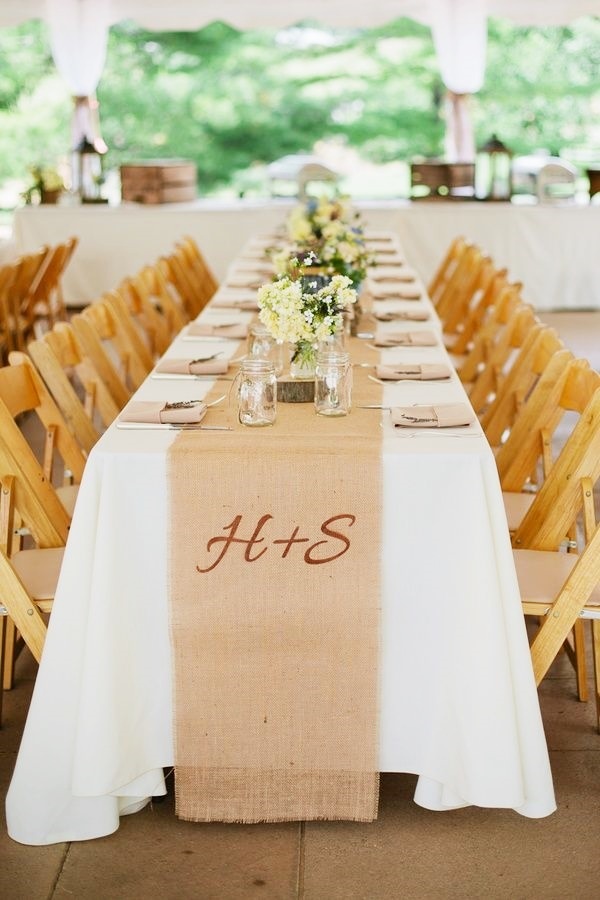 Display fresh bloom from your garden in the most Stunning And Creative Summer Table Decoration Ideas setting on the patio for a backyard feast with friends.Here we have also displayed Rustic BAMBOO INTERIOR DESIGNS AND CRAFTS that usher the additional texture into our homes.