What is art? When we talk about art, the first thing that strikes our mind is painting. In today's world, one of the most fulfilling forms of relaxation is painting from your comfort zone with the freedom to express your thoughts and emotions to the outside world. However, art can be anything – learning music, photography, classical dance, painting, playing a musical instrument, and so on.
If your kids are new to the world of painting, remember learning the art of mixing and matching the colors is quite necessary to achieve the desired effect. Also, Here we present a few Simple And Easy Canvas Painting Ideas For Kids that develop their cognitive skills and help them to get on the right path of creative thinking. Yes, there are multiple ways of connecting with a child's creativity and painting has proved to be a very effective one. You would be surprised to see your little kids creating their own array of colors and using household items to discover the artist in them. Here are a few small and tiny painting ideas for your inspiration. Keep scrolling below –

Small And Tiny Painting Ideas
Mandala Canvas Painting!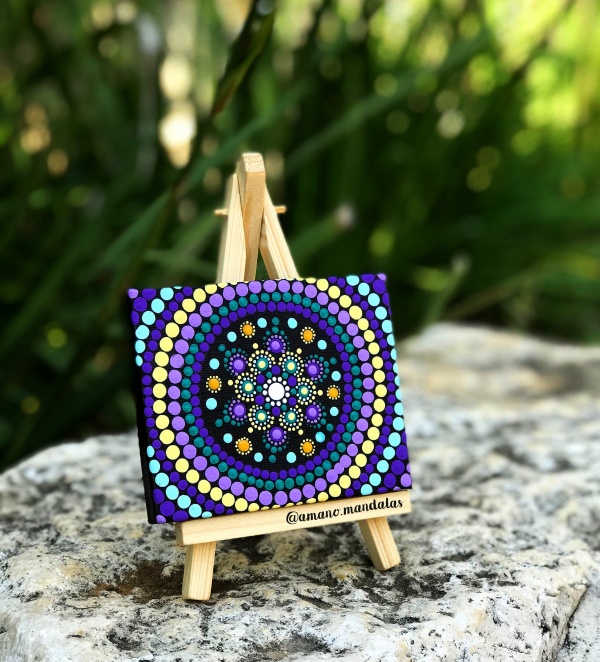 Image Source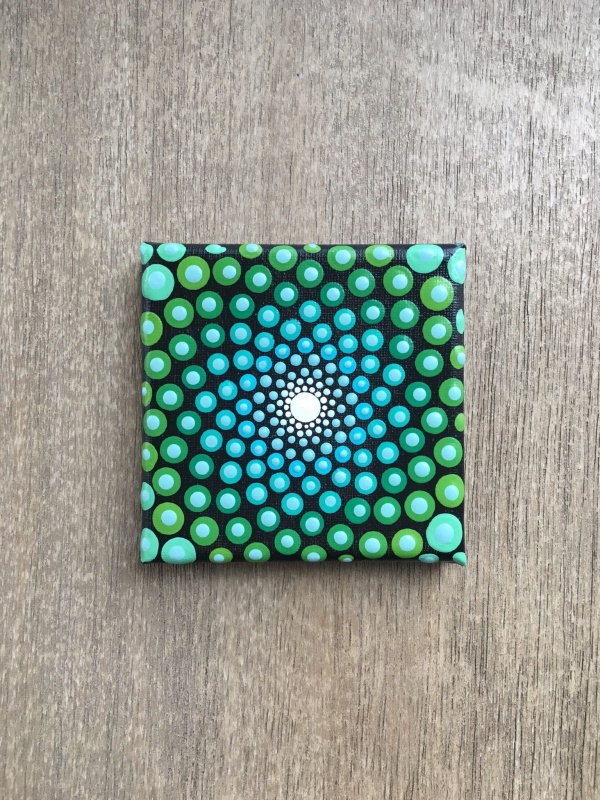 Image Source
Want to try something different? One of the most interesting ideas is mandala art. The name 'mandala' may make you think that it is an extremely difficult form of painting, but it's not. To get the attractive mandala design ready in very little time, all you need is the right dotting tools.
Pretty Flowers!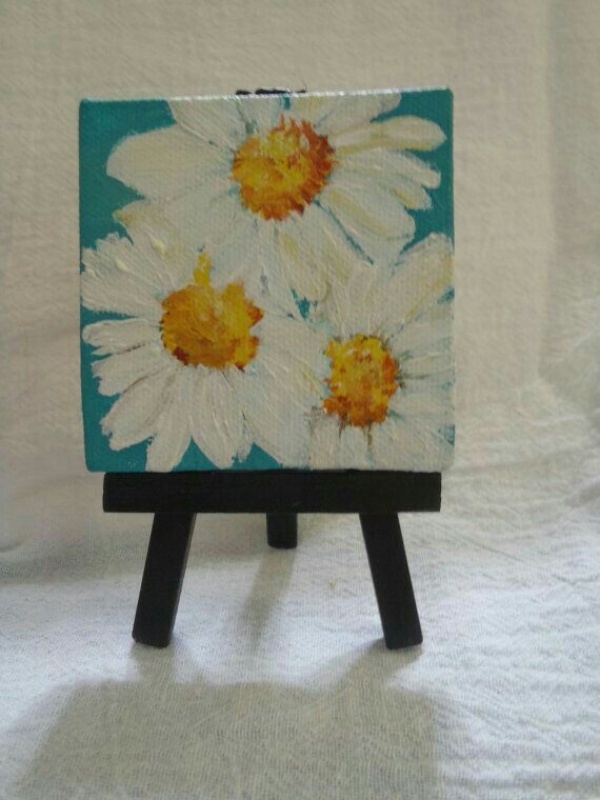 Image Source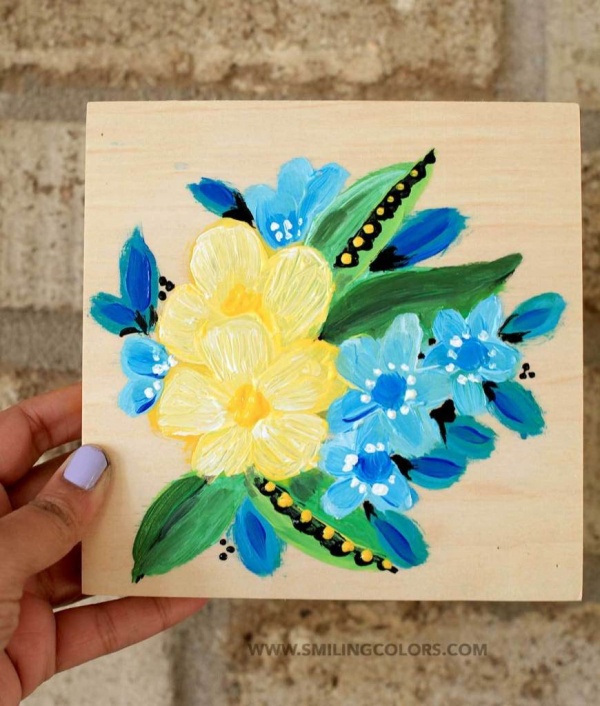 Image Source
Flowers are a great choice as small and tiny painting ideas. The best thing about painting flowers on canvas is that you don't have to pick any particular kind of flower, just pick the easy one and the results will be simply awesome. If you're excited to make memories with your favorite animals using flowers, create art with paw print flowers.
Doodle Patterns!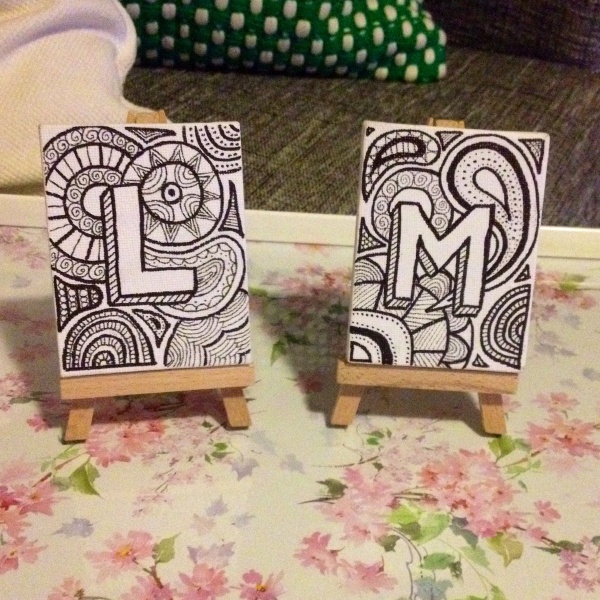 Image Source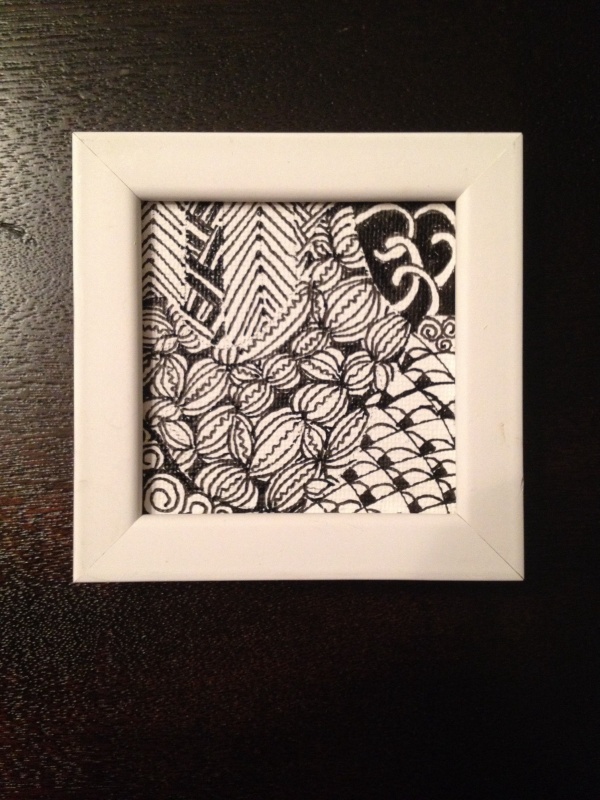 Image Source
Painting doodle patterns is simply a matter of drawing basic shapes, one after the other, all in a row. Try to make patterns of ribbon, loops, or lockets or just anything that you can make with thread. Simply make attractive shapes with the help of threads. Start by dipping the threads in the colorful paints and imprint the doodles on canvas. Don't be surprised if your kid comes up with unique painting designs.
Colorful Trees!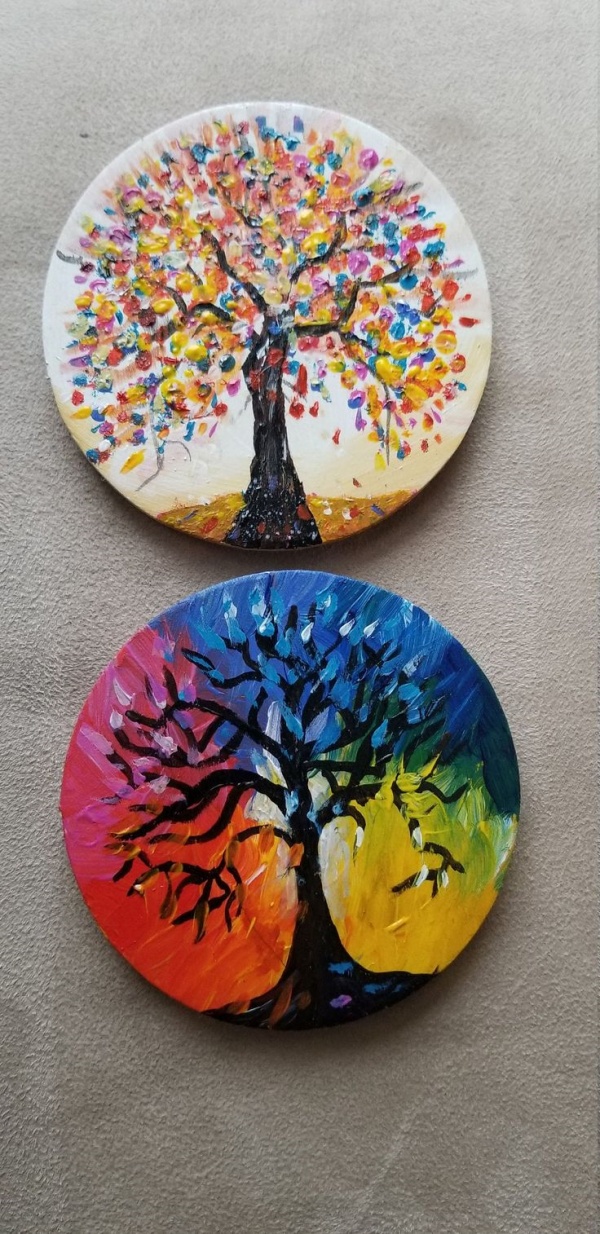 Image Source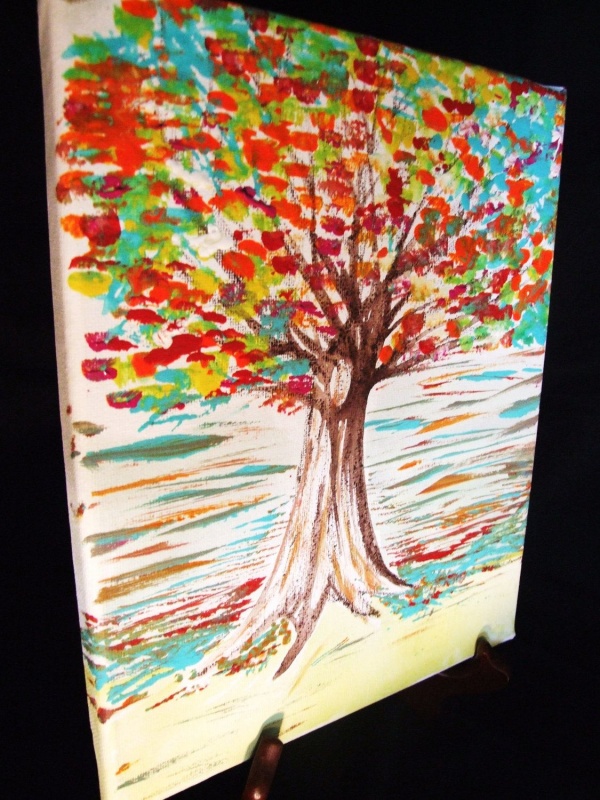 Image Source
Painting images of nature and small trees don't require great drawing skills and can be one of the fun things to try on a black canvas. Simply pick a canvas, few shades of basic acrylic paints, a palette knife, and create an evergreen tree with beautiful, bright flowers. Gorgeous isn't it!
Tiny Abstract Paintings!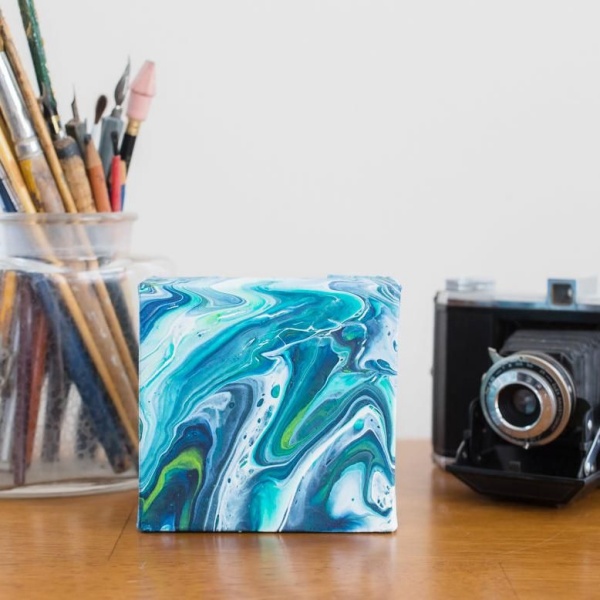 Image Source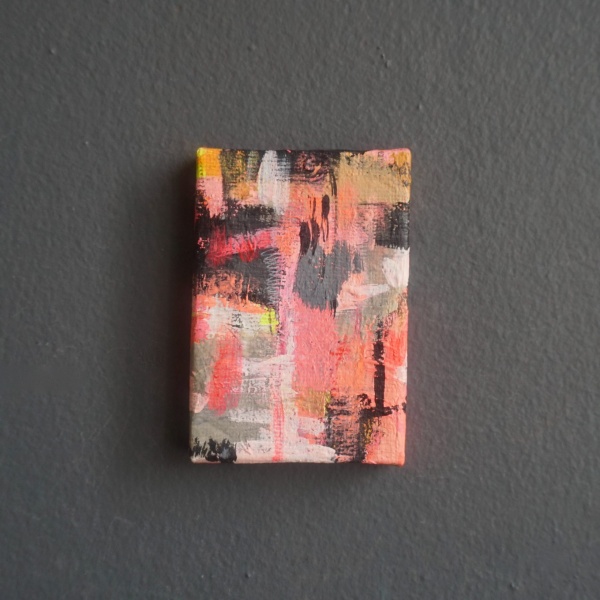 Image Source
If you're looking for unique pictures to paint smartly, abstract ones are the most popular among small and tiny painting ideas. Opt for colors that suit your taste and goes with the interior of your house. To achieve wonderful abstract design, make sure that you have a clear picture of what you want to paint before you go about executing it. Also, you can try out these MINIMALIST PAINTING IDEAS. Have a look-
Geometrical Pattern!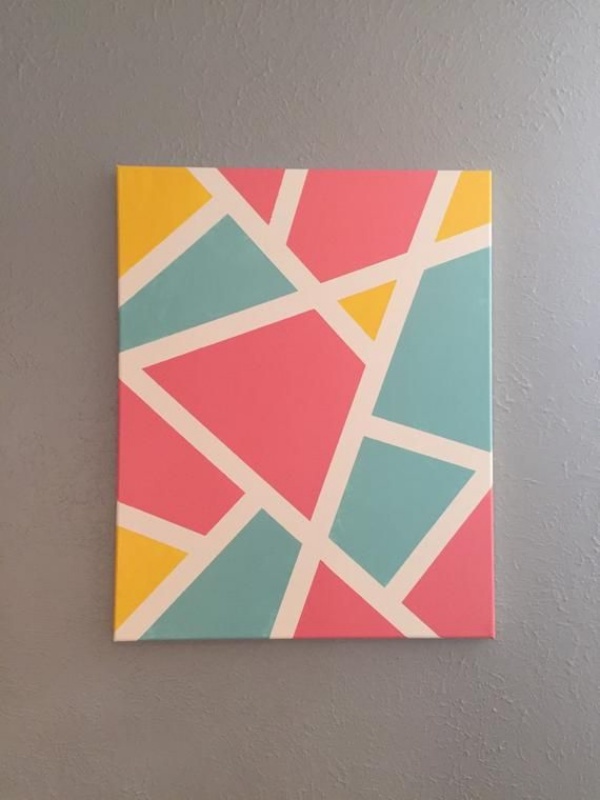 Image Source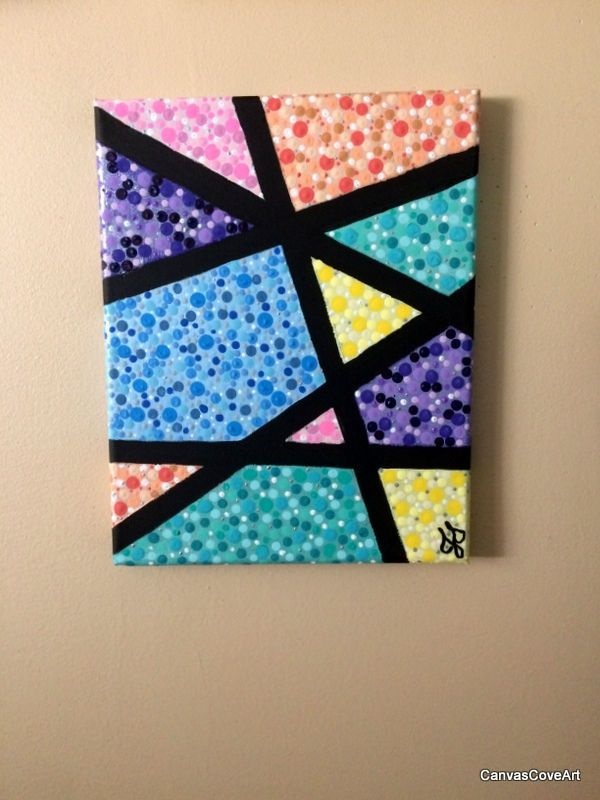 Image Source
Definitely, a fabulous idea to go geometrical for your painting! To create a painting with uniform shapes, divide it into two equal-size boxes. Now, it's completely up to you to draw and paint triangles, squares, and other shapes. A more perfect way to make a tiny geometrical painting is by using some tape to make sure your lines are in order.
Q-Tip Dragonfly Painting!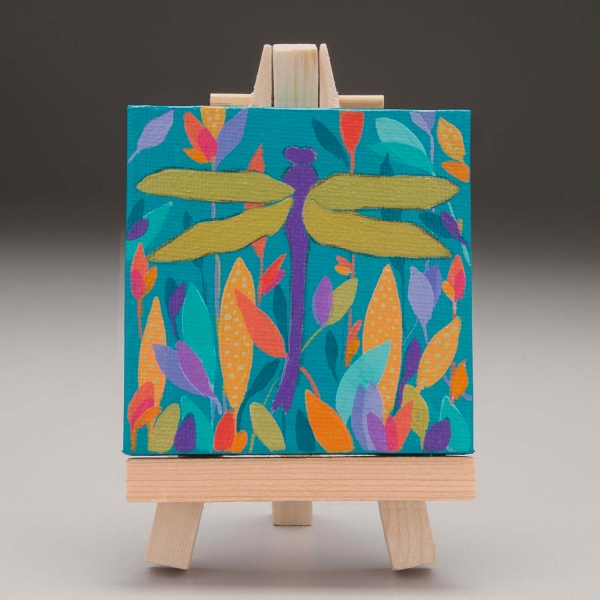 Image Source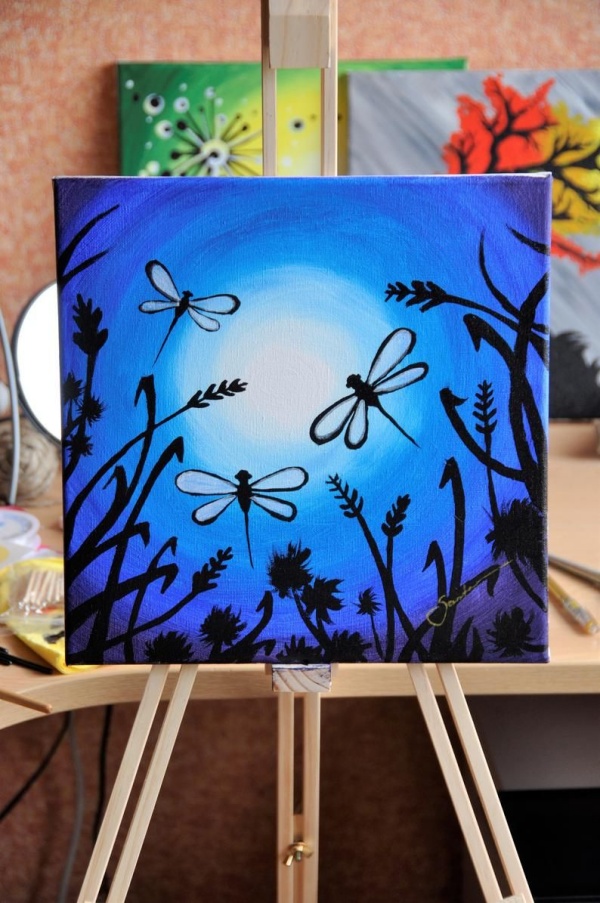 Image Source
Dragonfly is easy to paint and looks very pretty using the Q-tip technique as it's great for working on fine motor skills. Start with a sketch of a dragonfly and use ink to trace your sketch. Then, choose the colors wisely and paint the wings and body.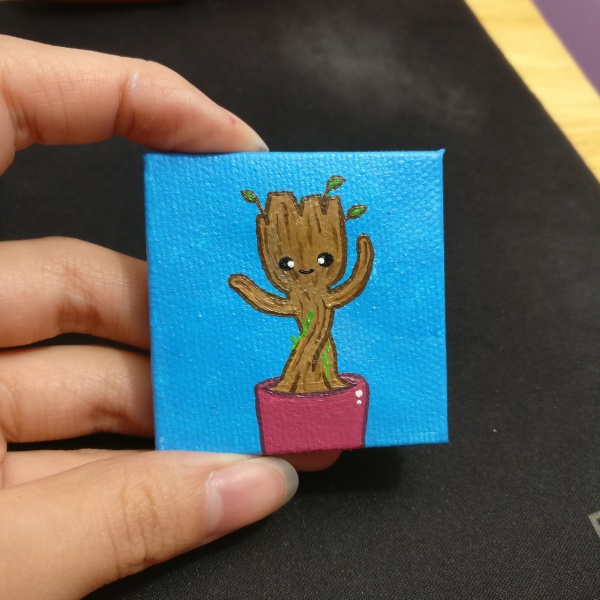 Image Source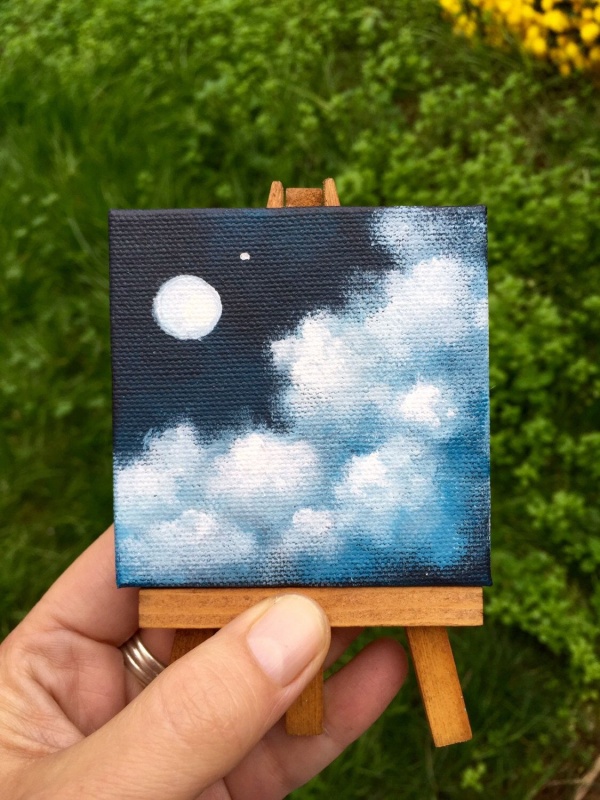 Image Source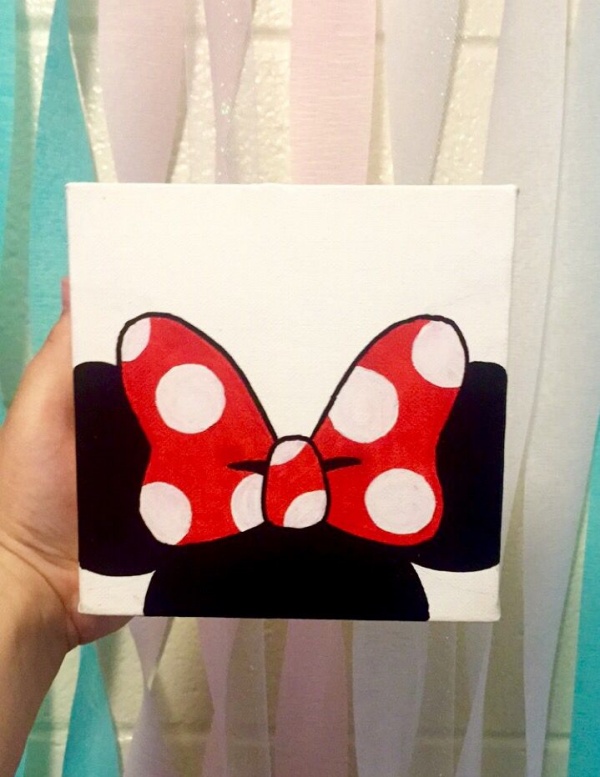 Image Source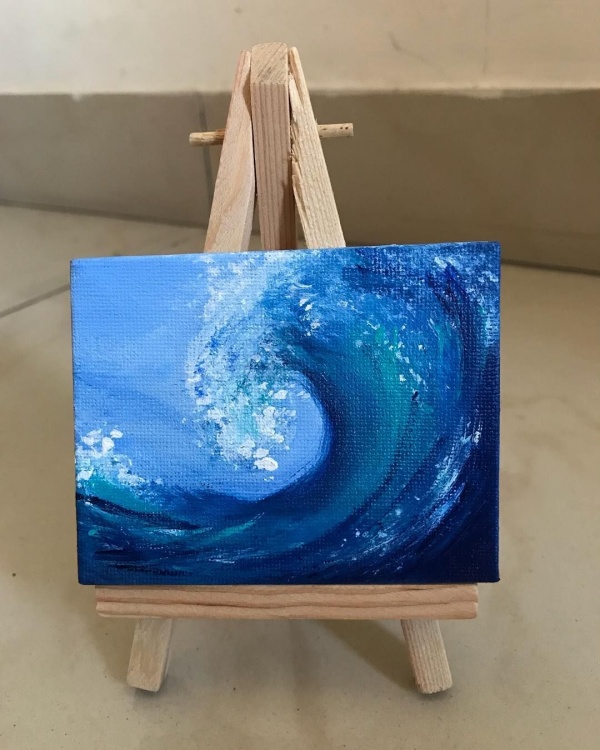 Image Source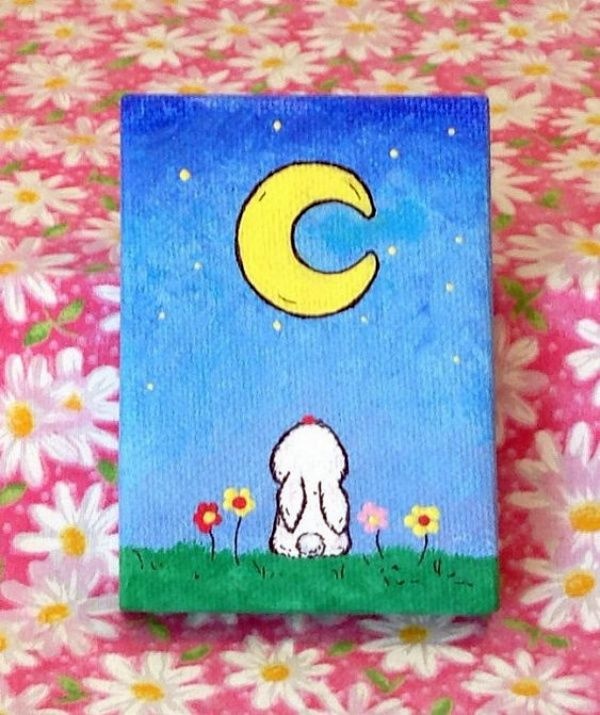 Image Source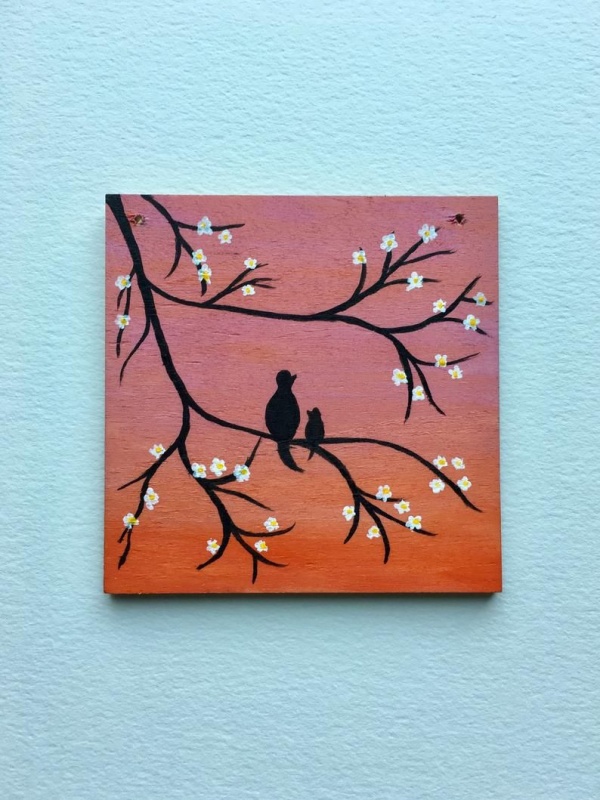 Image Source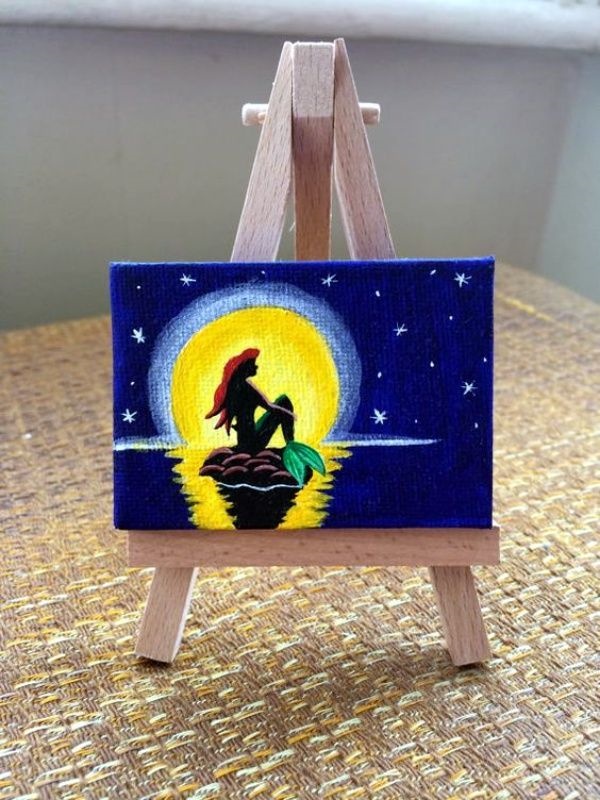 Image Source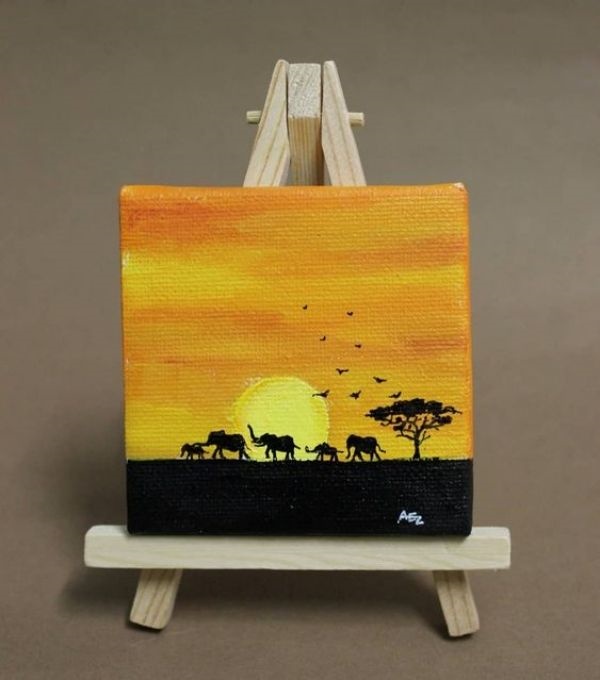 Image Source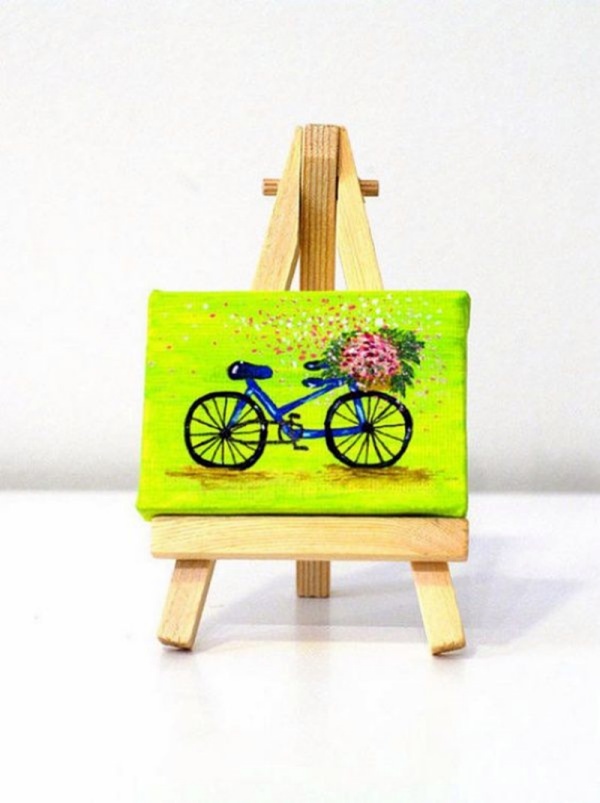 Image Source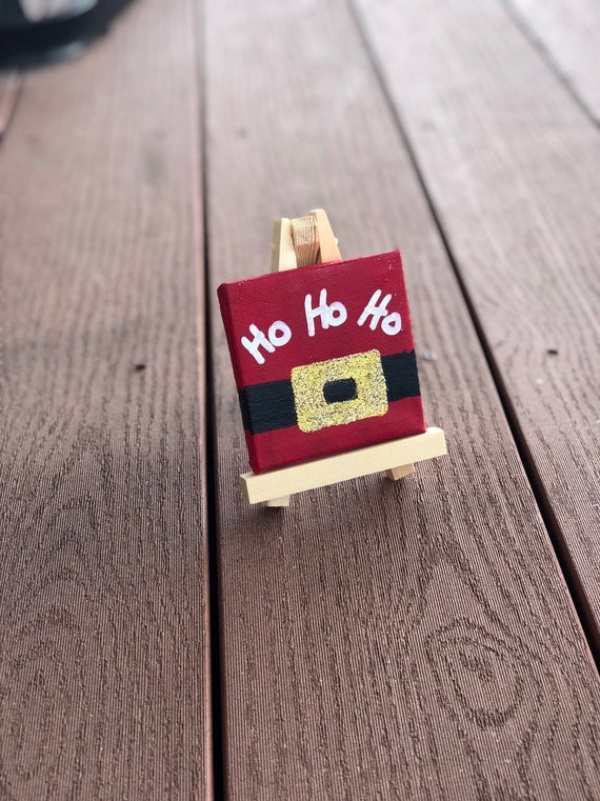 Image Source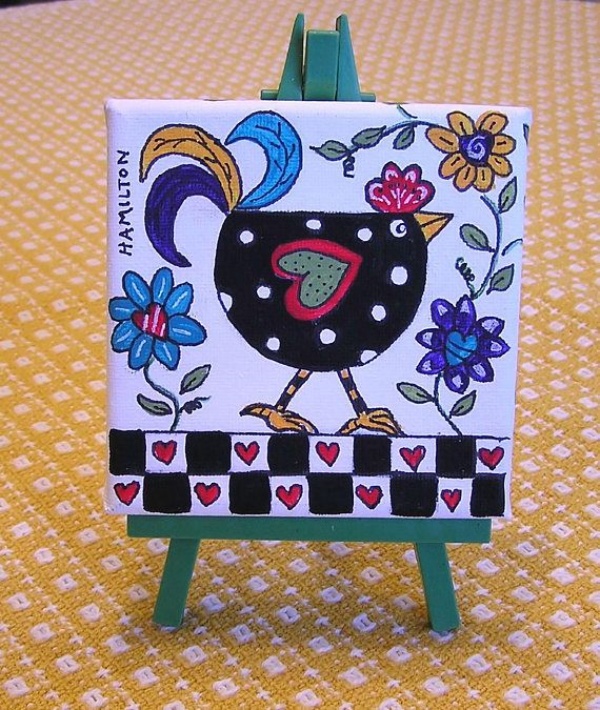 Image Source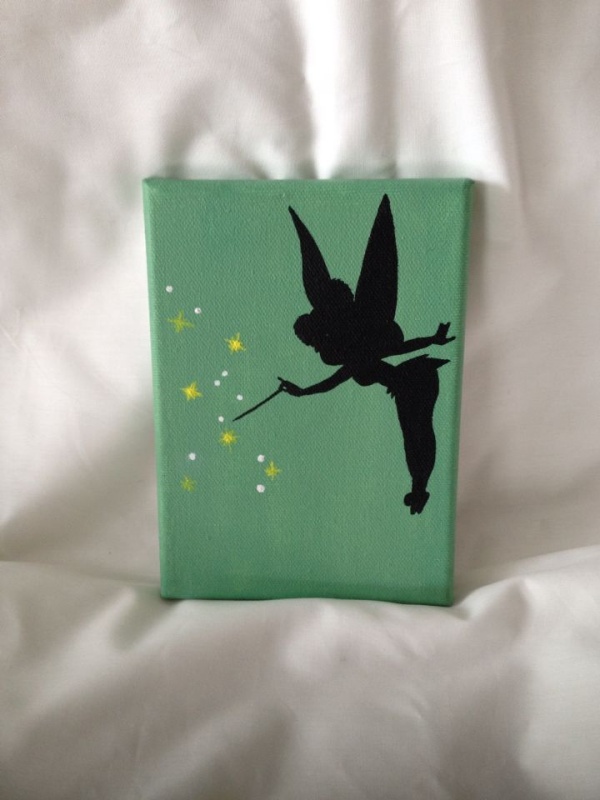 Image Source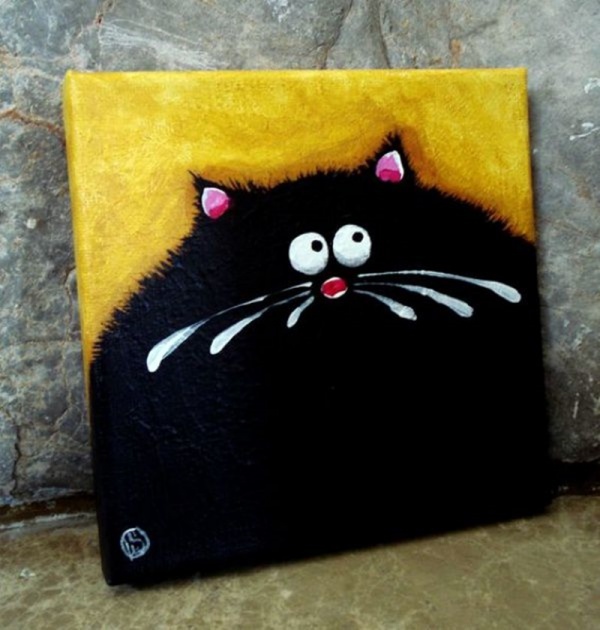 Image Source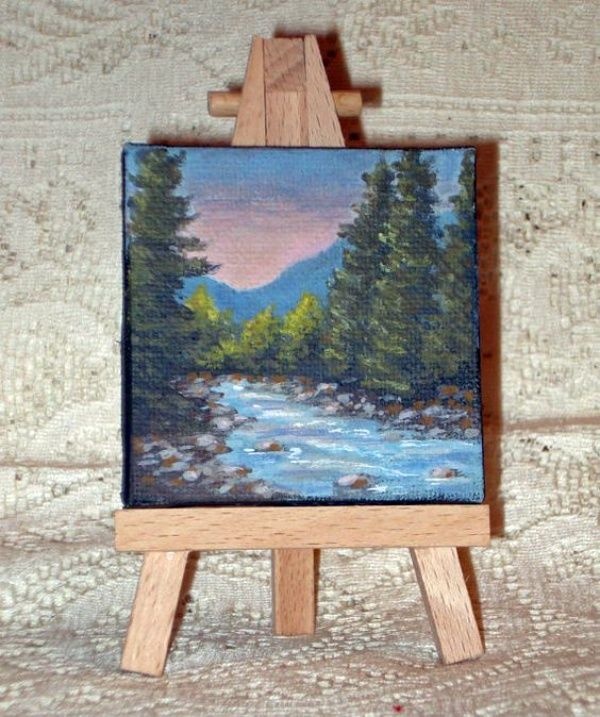 Image Source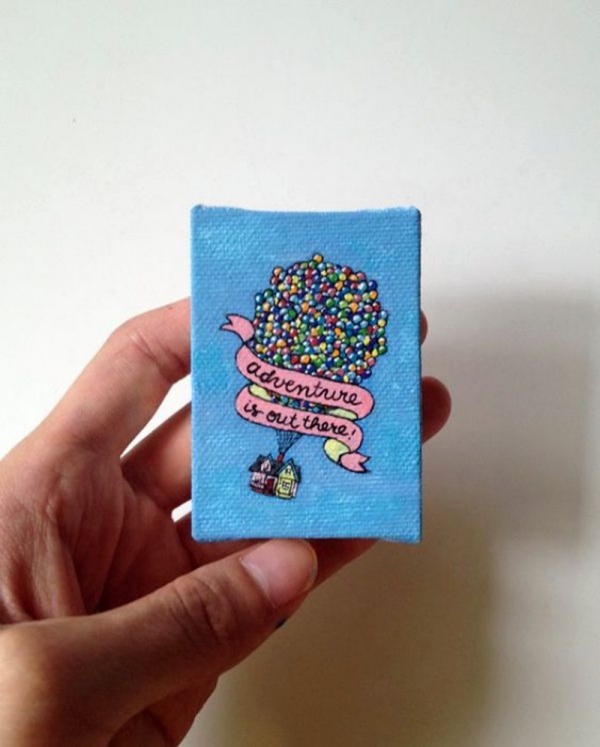 Image Source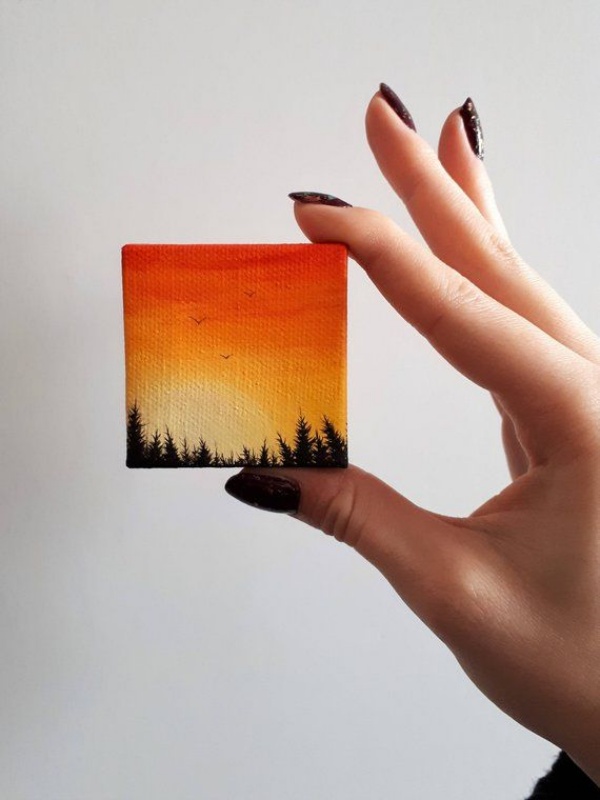 Image Source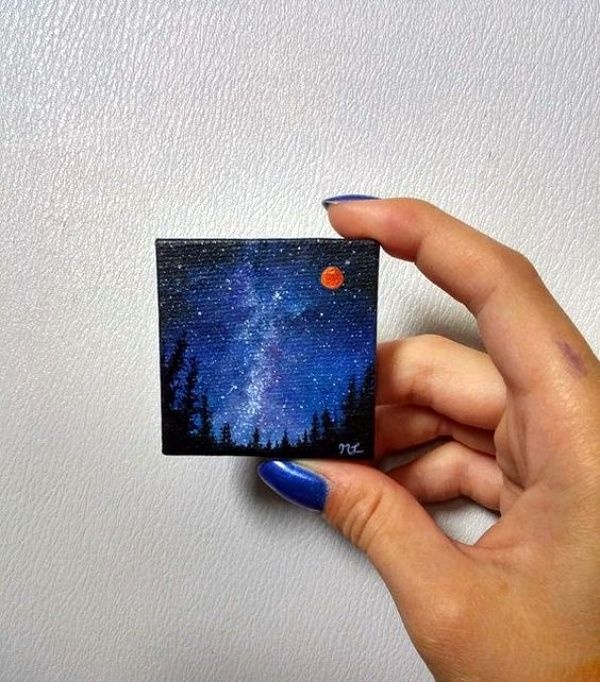 Image Source

Image Source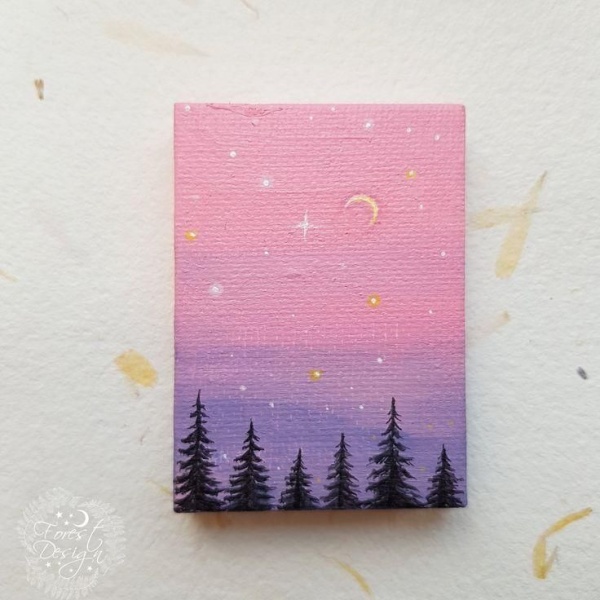 Image Source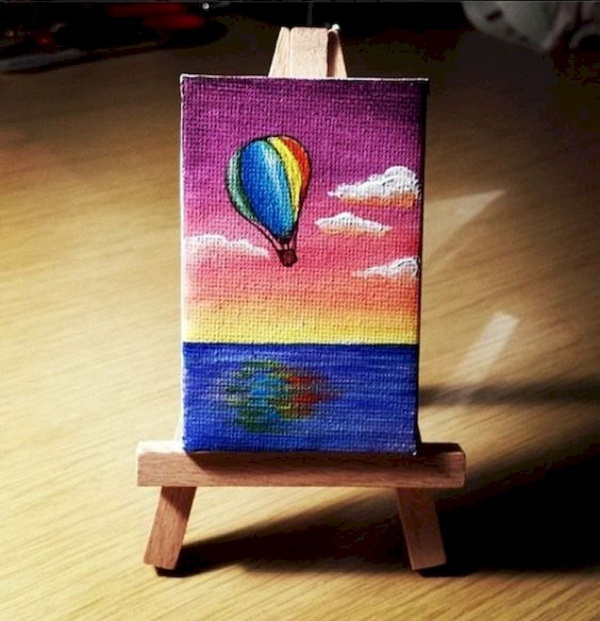 Image Source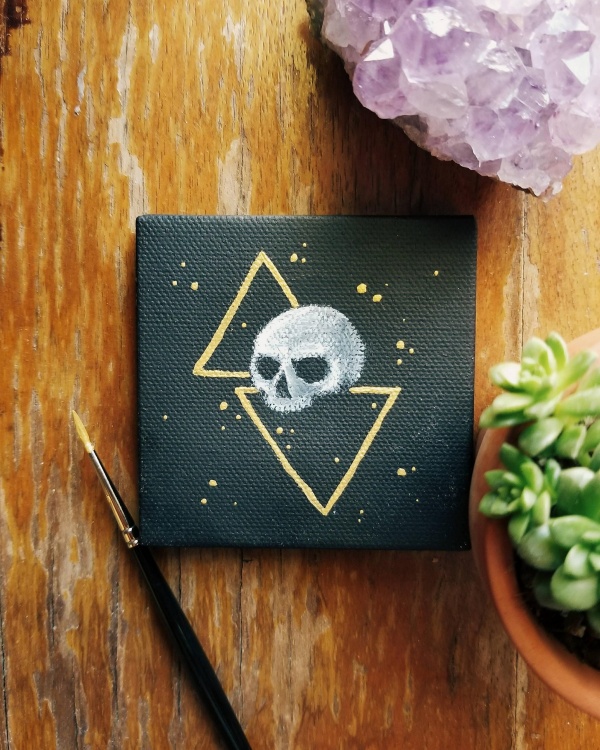 Image Source
So, if you're an art lover and always thinking about adding these tiny masterpieces to your collection, then simply go ahead. From the above ideas, it's clear that it really doesn't matter whether your painting is big or small, you just need to take care of every minute details of the painting that is already too small in size. Also, here we are giving you some EASY ANIMAL ROCK PAINTING IDEAS FOR BEGINNERS. These small and tiny painting ideas are truly a gem and you will be amazed at the beauty of such paintings.