Lighthouse is by far most popular and easy painting artist feel, there can many variations in the lighthouse, in architecture and landscape. For beginners in painting, the lighthouse can be simplest and easiest, a conical shaped tall building that tapers at the top and has a room with a lantern or light. Use watercolors to draw the compelling structure, it can be an elegant way to spice up your any interior and add a fresh, natural touch to your office or room every day. Having a lighthouse painting in your room is a gorgeous way to incorporate the modern and nautical theme. These are Simple And Easy Lighthouse Painting Ideas For Beginners to creatively spice up the art.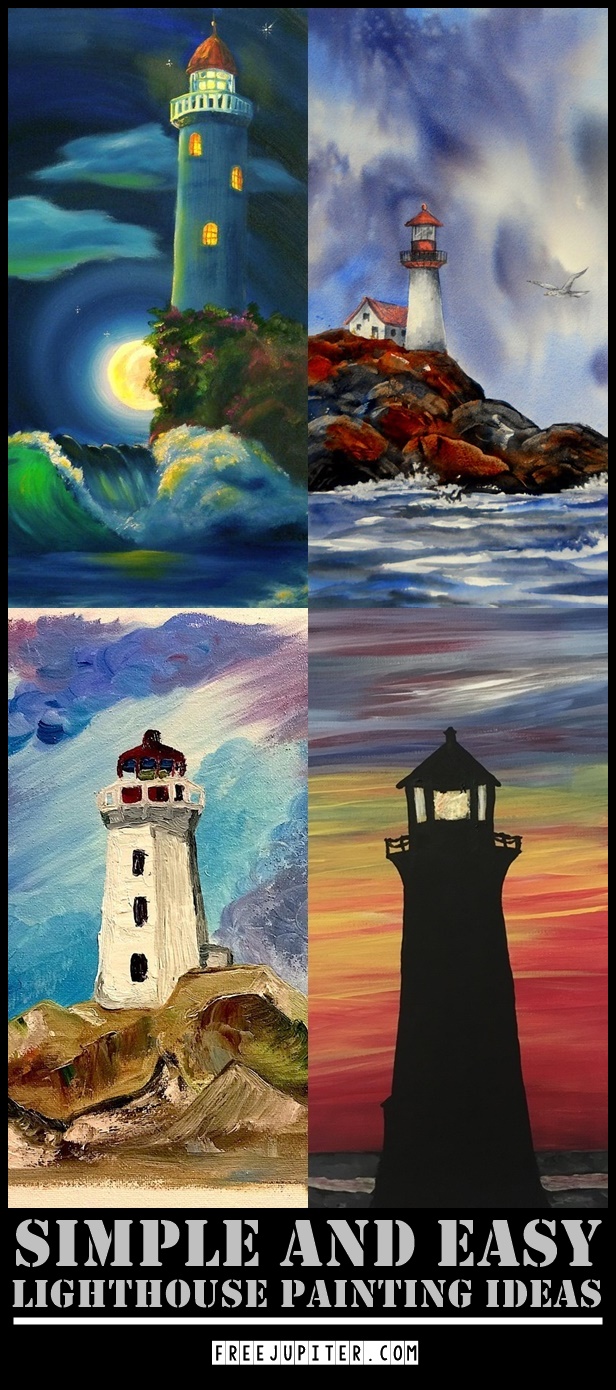 Here you will also find some ultimate CITYSCAPE PAINTING ON CANVAS that you try!
Simple And Easy Lighthouse Painting Ideas
Marblehead Lighthouse Painting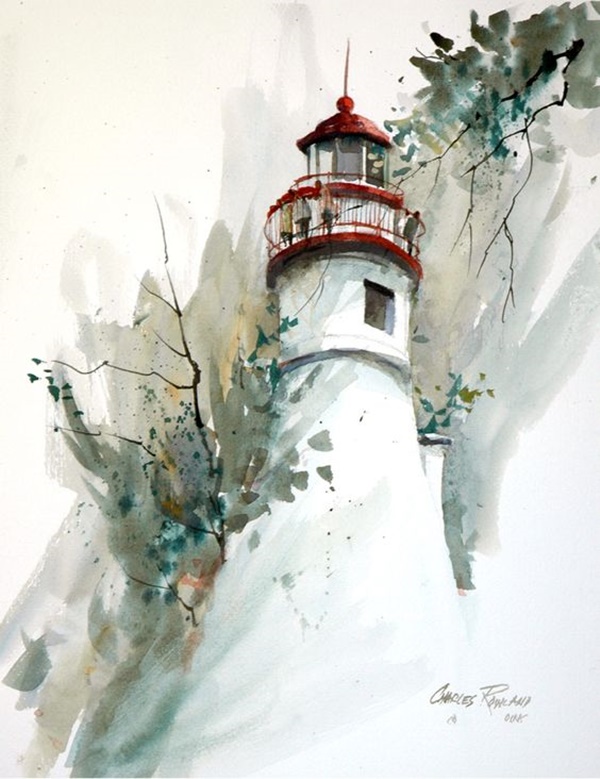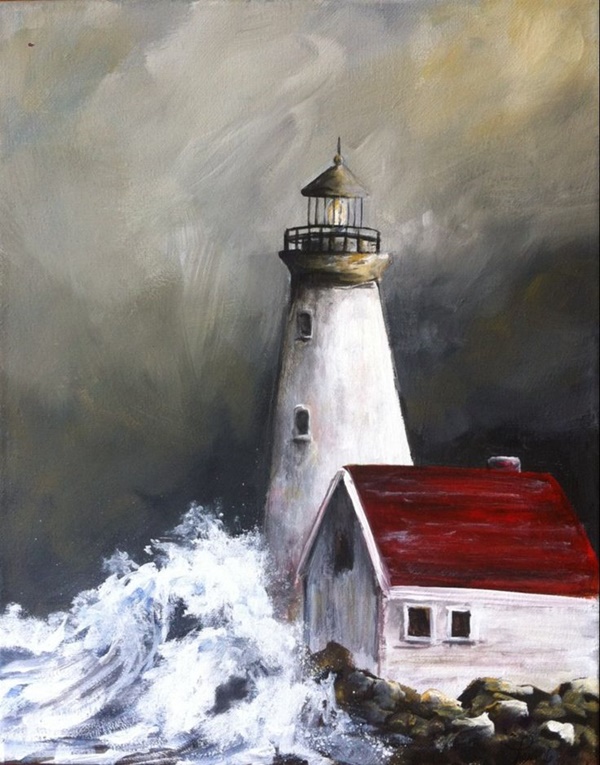 If you love old bricks marble lighthouse, then you'll enjoy painting this modern style lighthouse and showcase your personal taste. Draw a rough sketch of your desired lighthouse and start painting. Run strokes of plain water from top to bottom for a more sketchy and depth look. Painting with plain water will give an illusion to the roundness of the lighthouse. Create a washout effect on one side, as if it's on the bright side. Using a small paintbrush paint the door and windows of the lighthouse.
Lighthouse At Night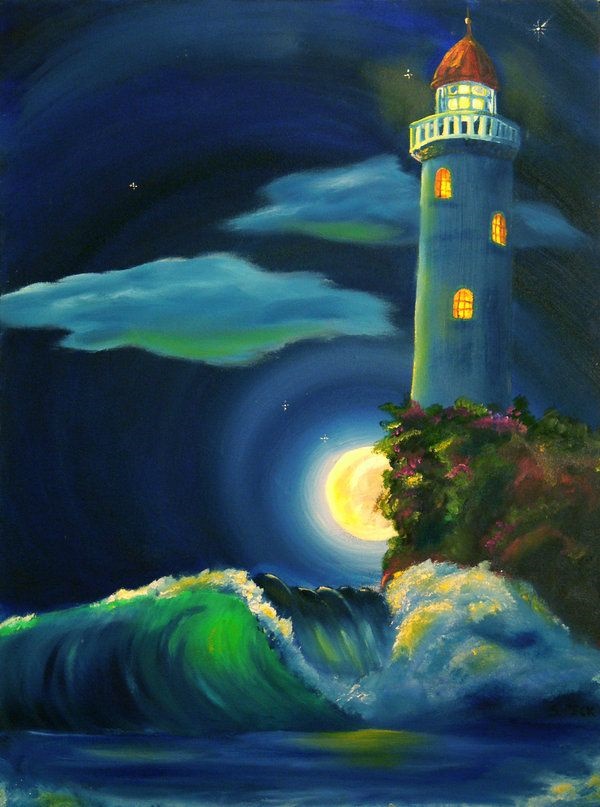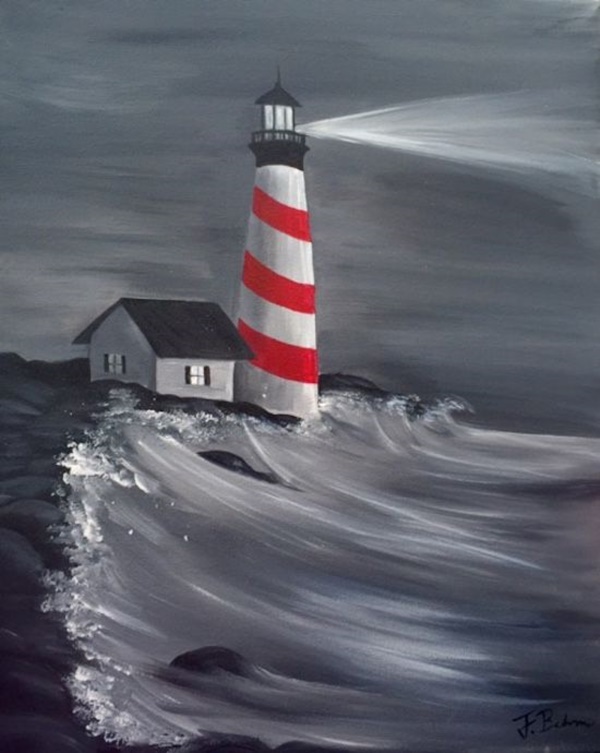 When you've perfected the art of painting a lighthouse, draw a landscape around it for a realistic view. During the nighttime, a ray of torch or lantern is glowing, from the top room of the lighthouse, paint a beam of light. Using watercolors to fill the sky, with black color and water strokes for a starry dark night.
Seascape Lighthouse Painting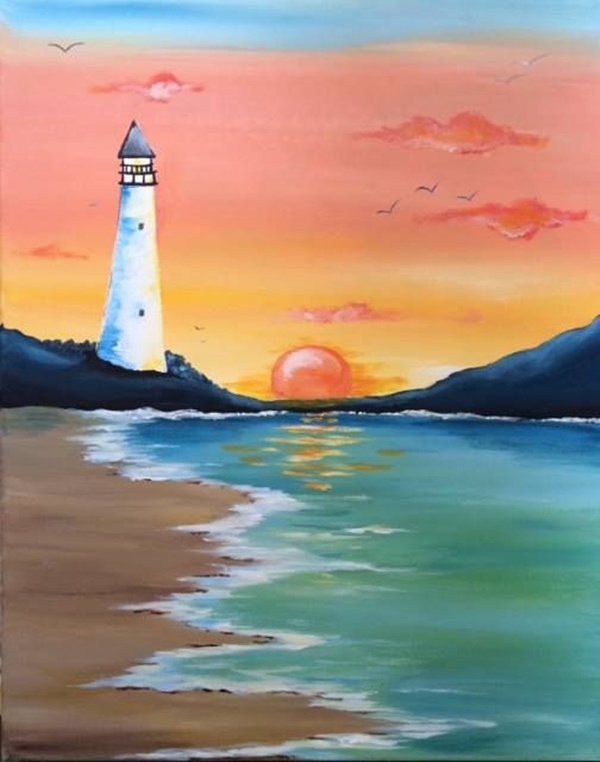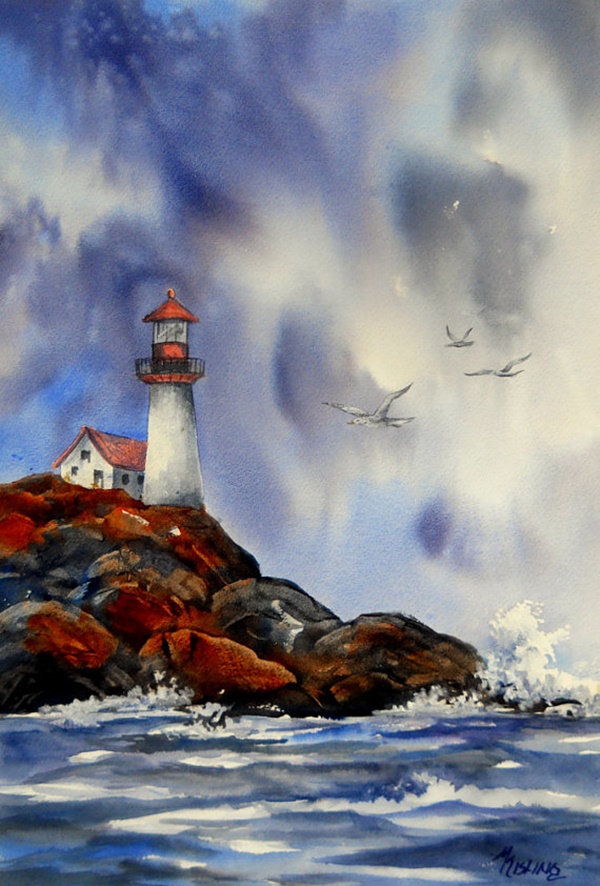 Lighthouse is usually placed near the seashores for ships to navigate and avoid crashing. Add a roof to your lighthouse and paint a sea shore around your lighthouse. This is Simple And Easy Lighthouse Painting Ideas for a beginner. Mix two shades of blue for the sea, blend and form new colors. Use a flat or round brush to paint the area near the water. Here everything you need to know about HOW TO USE WATERCOLOR PAINTING.
Lighthouse In Deserted Canoe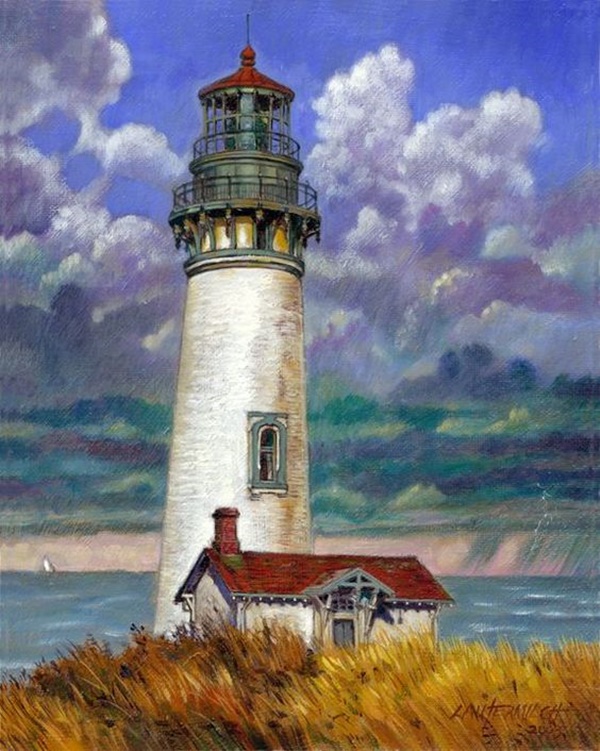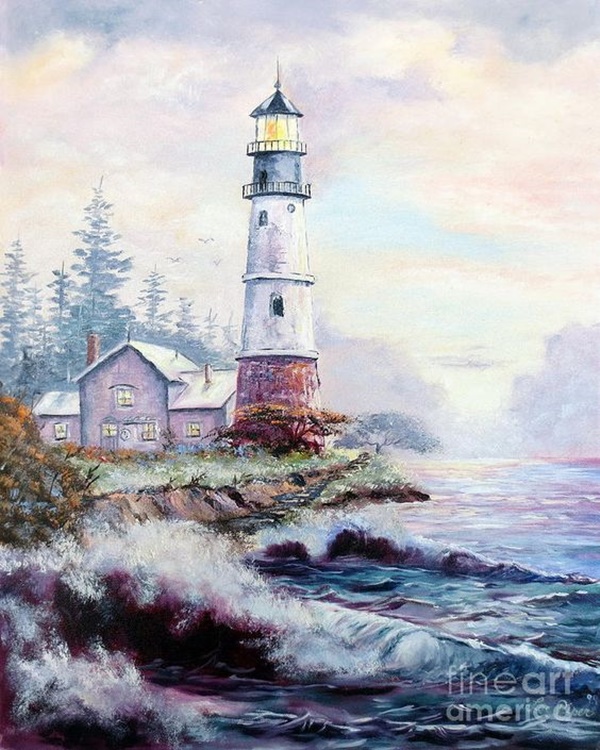 For a change from the seaside and seashores, give your lighthouse a different touch by adding a deserted canoe around. Add green bushes around the lighthouse and dusty hills to complete the easy painting. Lightly dab a tissue with brown color to lift up the rocky terrain.
Split Rock Lighthouse Painting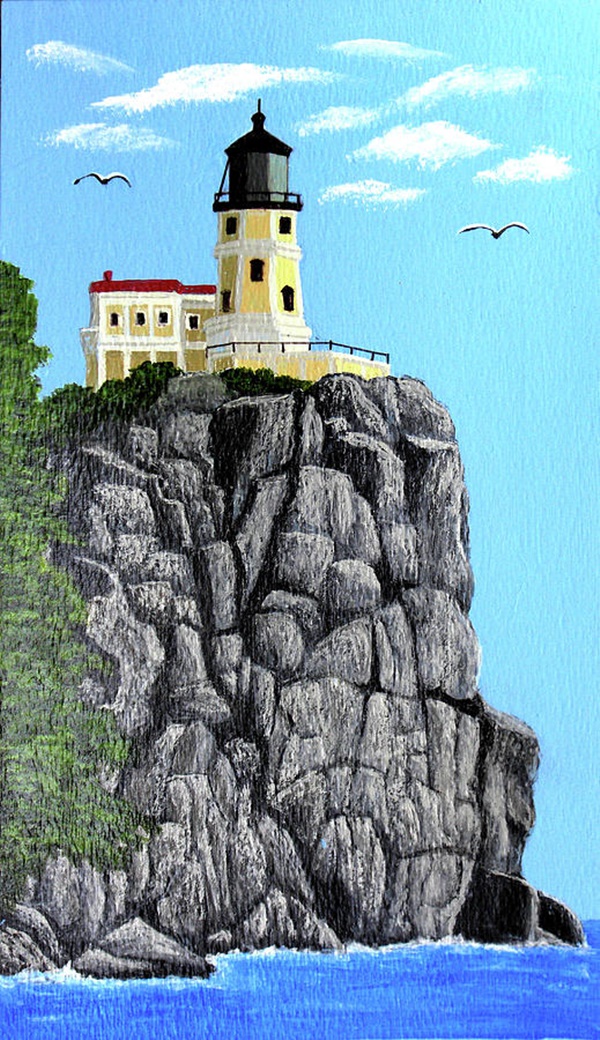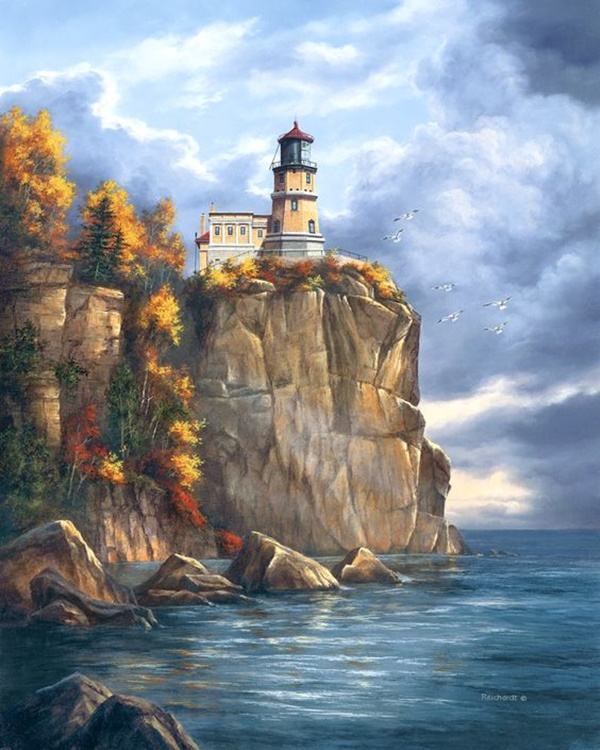 Placed above the split rock, giving us a small tiny perspective of the lighthouse can be another variation to paint. First draw the sketch of the rocks, then paint it, add texture to the rocks by painting the edges with a darker tone color.
Easy Landscape Lighthouse Painting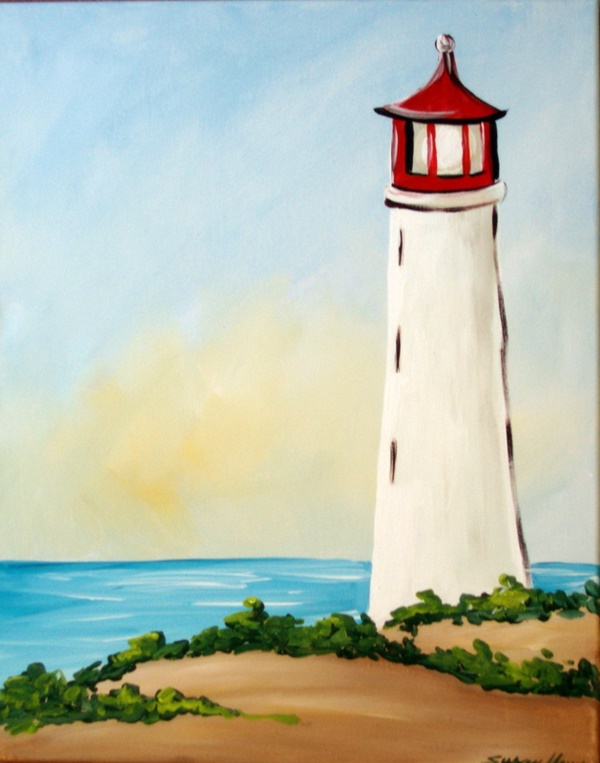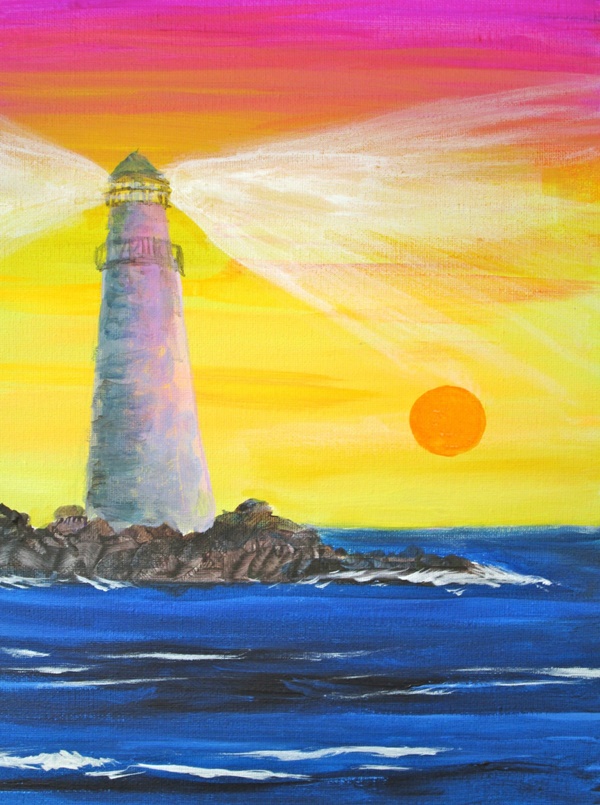 If making a split rock seems difficult for you and go for aSimple And Easy Lighthouse Painting Ideas, add a fence and garden around your lighthouse. Instead of a grey color lighthouse, give variation in the building with a different color.
Stormy Lighthouse Painting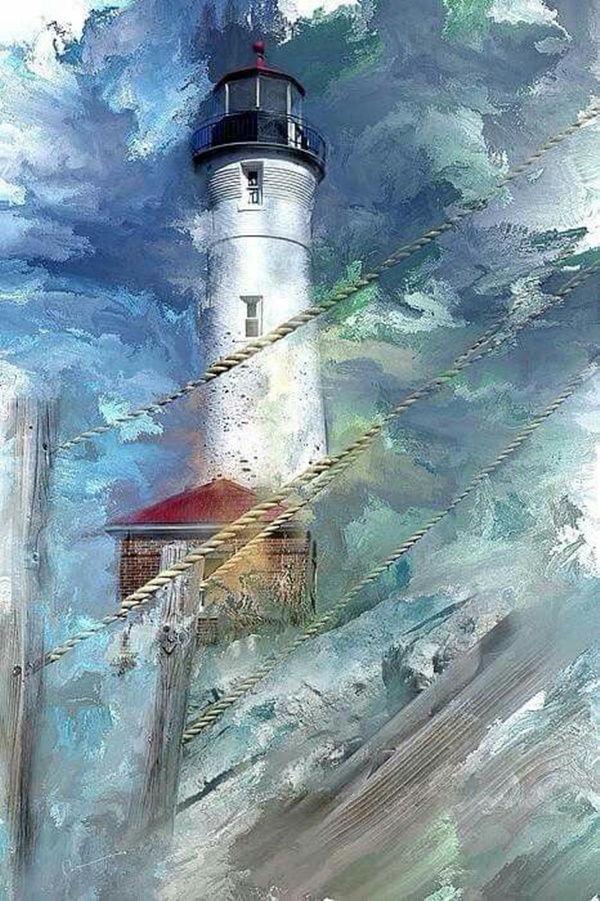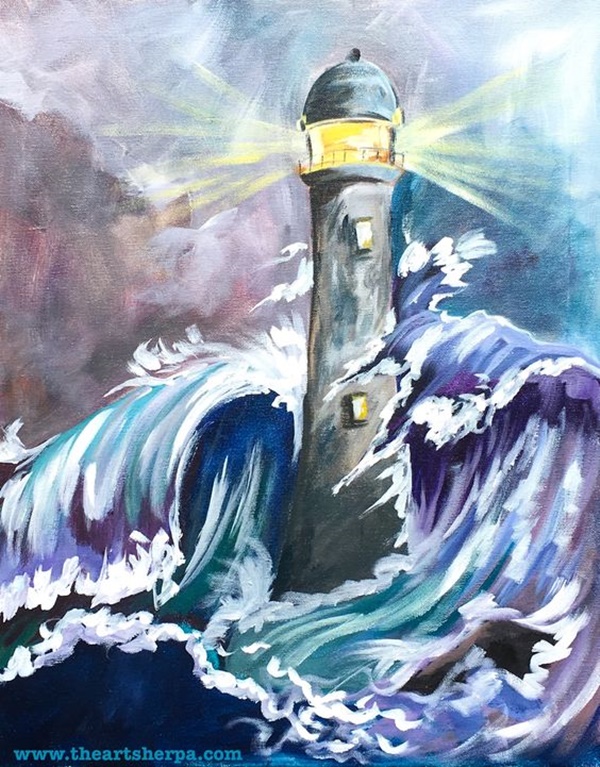 Don't have watercolors? You can use oil paints. Lighthouse often serves the view of a storm and as dangerous it can be, the scene is breathtaking, which is why many artists capture the stormy view in a painting.
Beach Scene Lighthouse Painting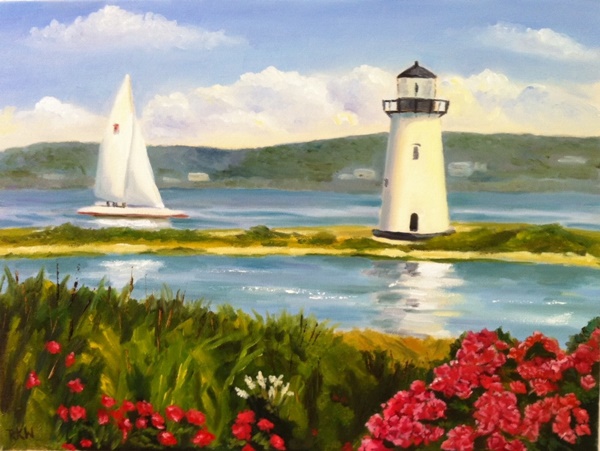 Add beachy and vacation vibes to your painting, when hung in your room it will give a vibrant vibe. Paint your lighthouse with red and white striped color. A bright sun above the lighthouse for the perfect sunny day! It's one of the Simple And Easy Lighthouse Painting Ideas For Beginners to try right now.
Moonlight Lighthouse Painting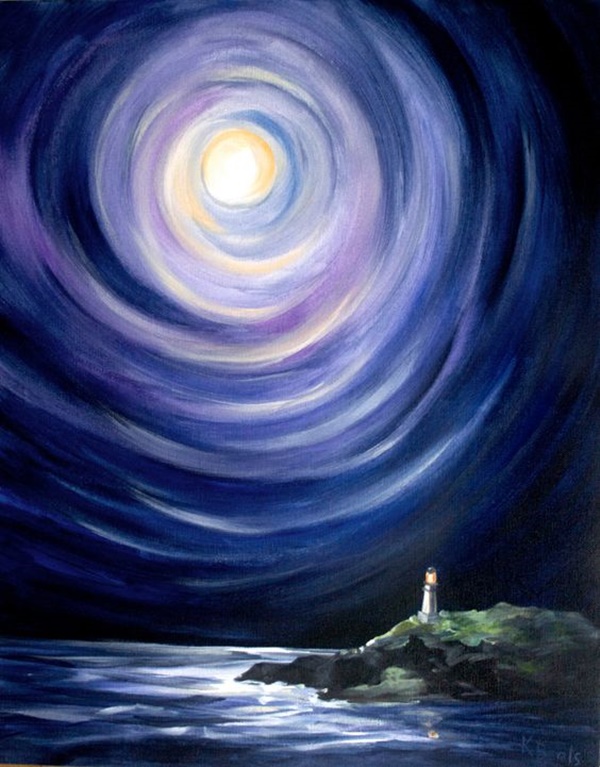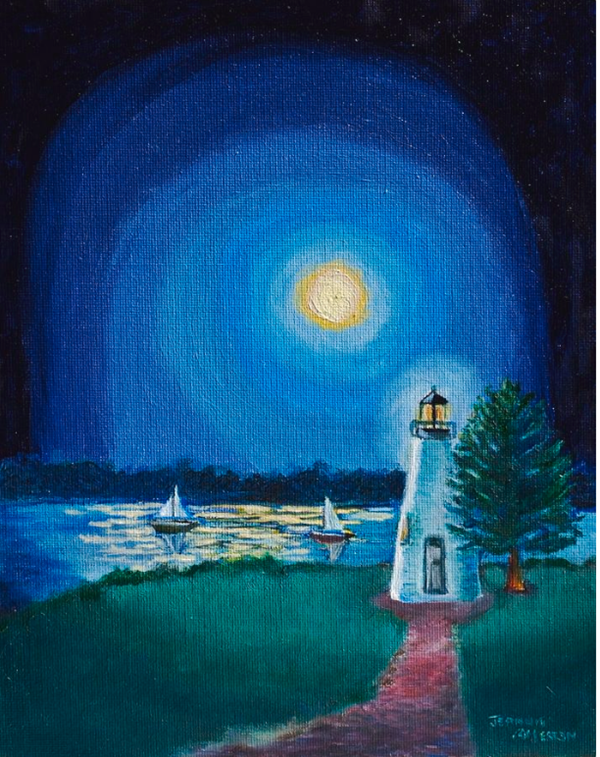 A touch of a starry night, painting a bright shiny moon on your canvas with a lighthouse around beautiful seashore can be a painting everyone will notice. Simple and easy to make, this is the ultimate and must try painting for beginners.
Famous Lighthouse Painting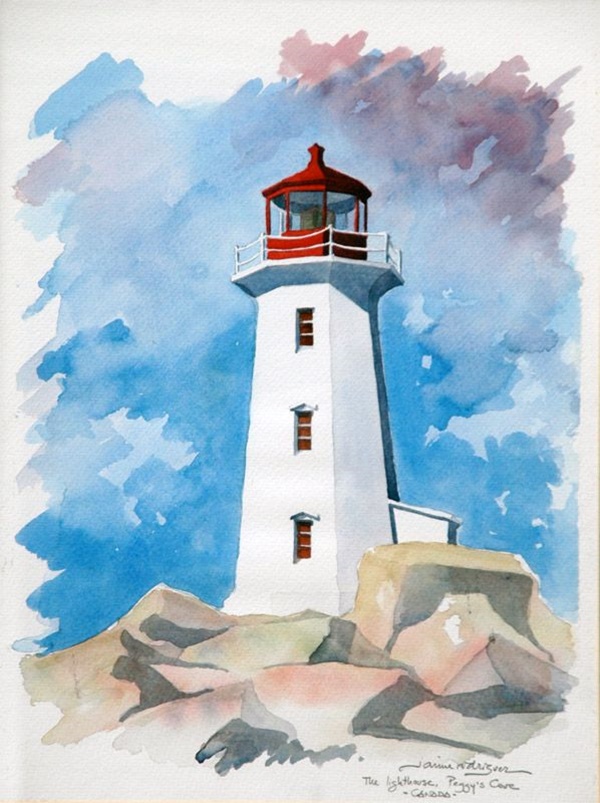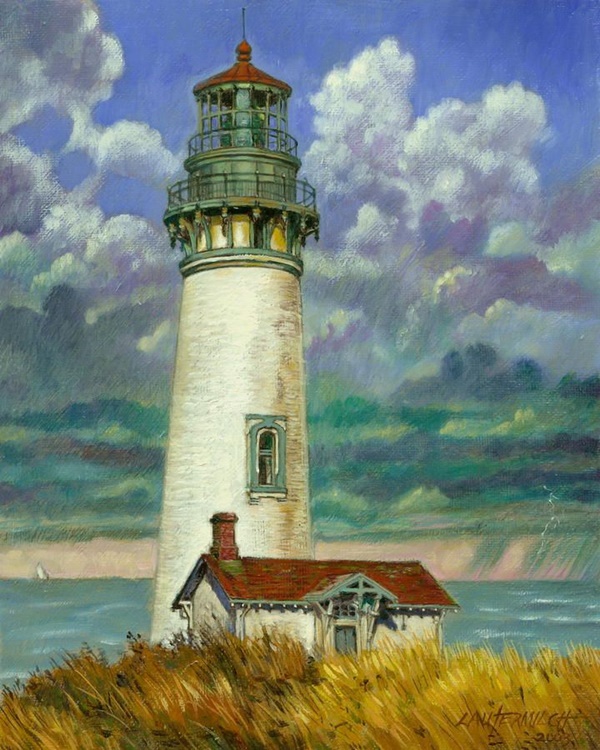 If you can't decide on what landscape to choose, look for any abstract or famous lighthouse painting, which is simple and easy to make.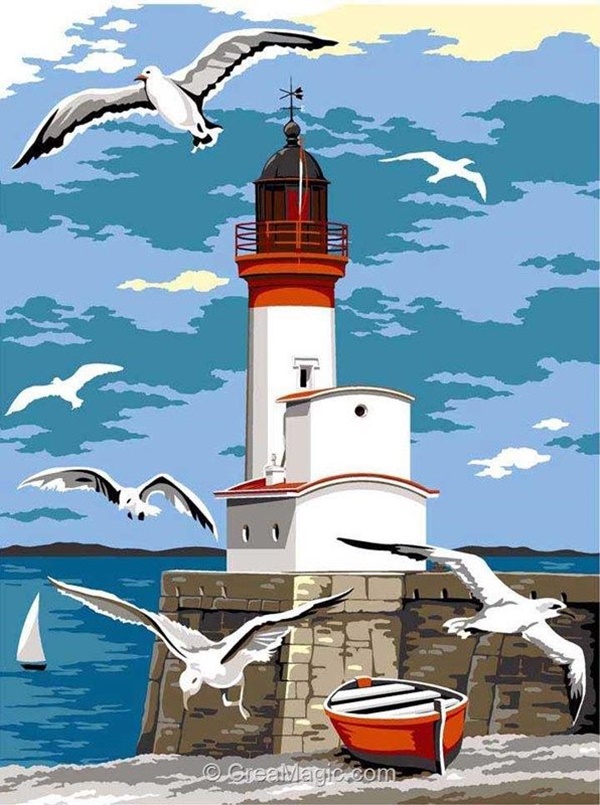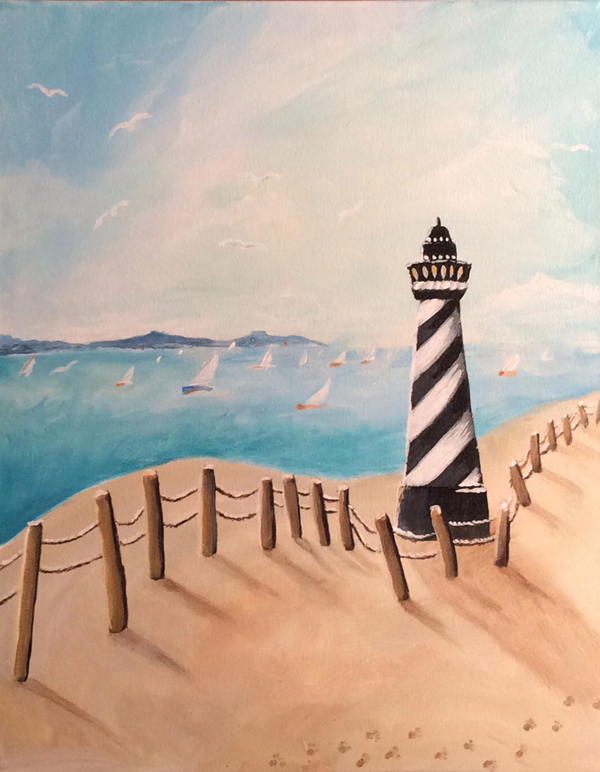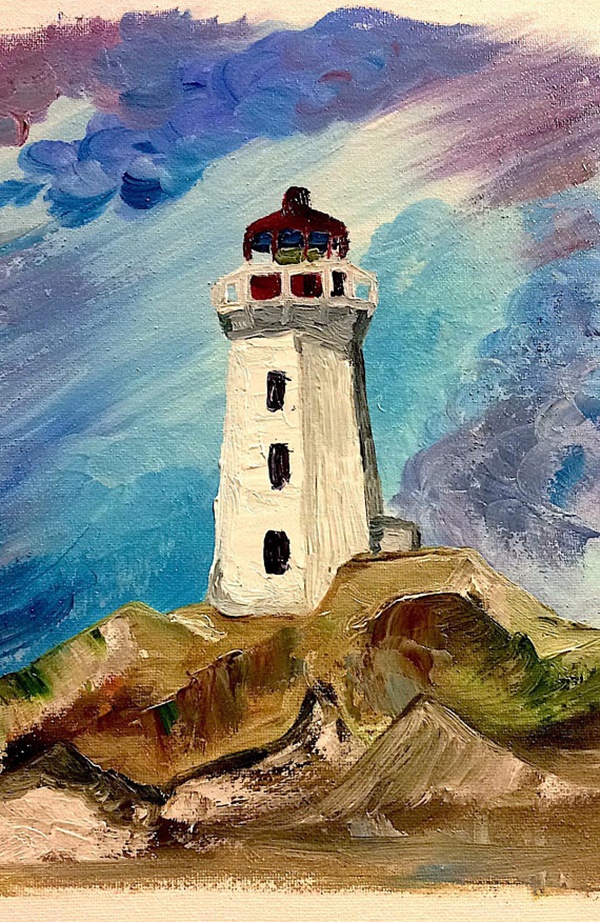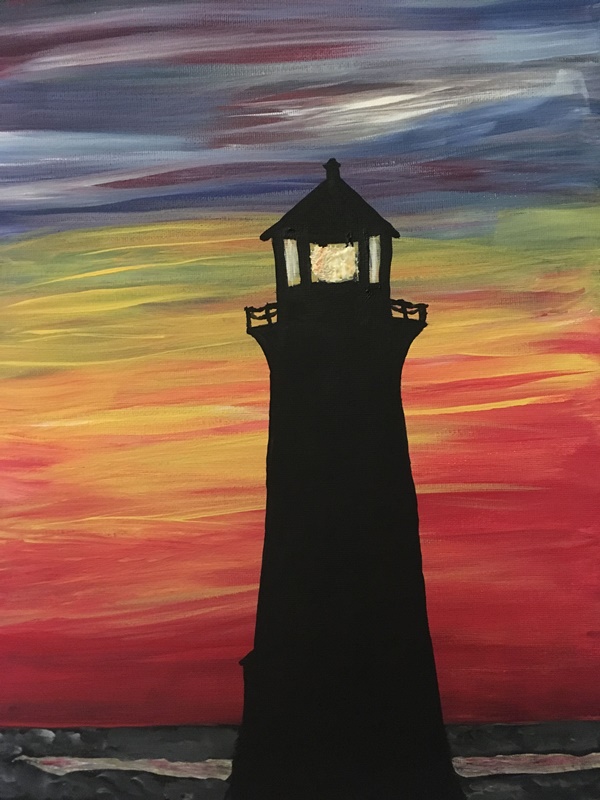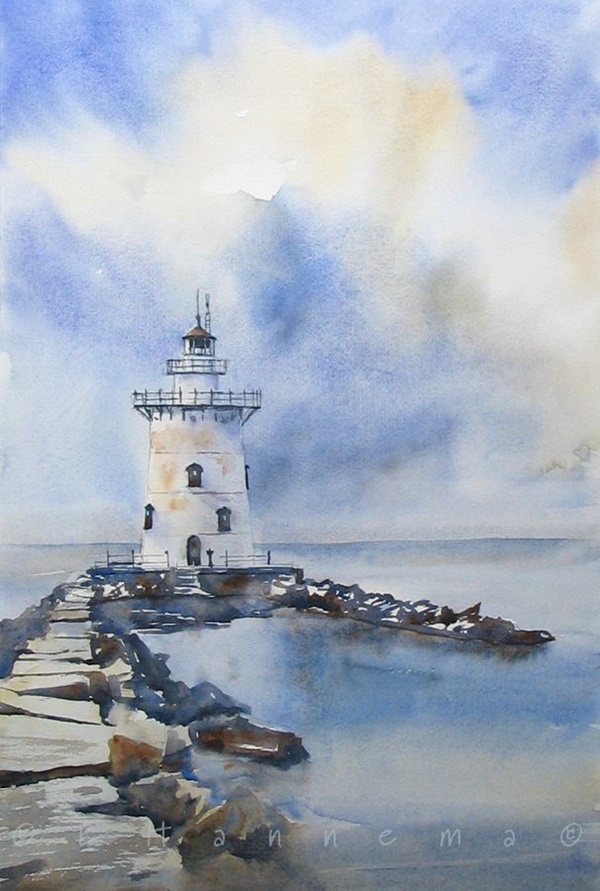 Have fun while painting theseSimple And Easy Lighthouse Painting Ideas sweeping with different landscapes and seashores. You may also like these CHINESE LANDSCAPE PAINTING IDEAS.