Craft work is one of the best to fun, time-killing and learning experience that you could have! But the thing what matters is what would be the raw material or the stuff you're going to use. I think, paper plate is one of the cheap and easy material that you can grab from kitchen or even from nearby store. Once again, we got you some super-cool paper plate animals craft ideas for kids to make. Of course, kids do love animals, from a tiny fish to giant elephant everything goes upside down when it's about craft-work.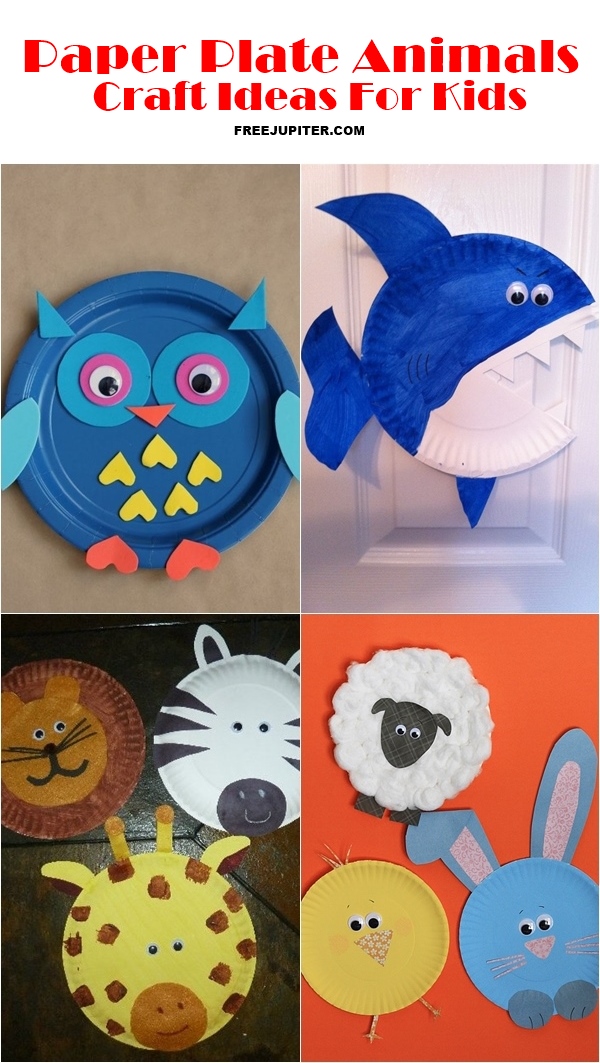 Now it's time to have a look into some of these beautiful crafting ideas.Get yourself ready with essentials i.e. paper plate (as much as you can), colors, tape, glue and blade! Best thing about paper plate crafts- anyone can get it done in few minutes!
Paper Plate Animals Craft Ideas For Kids
Giraffe craft:
Paint the paper plate with yellow color so as to provide the skin color. Now, you got to cut the round yellow colored paper and draw the eyes and cute smiley along with ears. Once the paper plate color is dried, paste the sheet over it and enjoy the adorable giraffe.
Decent Duck:

Got no colors? It's absolutely ok if you don't have or if you don't want to use! Just place the paper plate on horizontal base and cut it carefully with blade as shown in picture and then make a cut to the end. Now, all you need to paste the button and a peak.
So-cute whale:
Indeed, it's rare to capture a whale blowing out the water but you can craft such whale. Cut the paper plate with blade so as to give it a whale shape and then you got to paste her wings and tail. It's not done yet! Paint her with blue color and add some paper strips to show blow out water.
Easter bunny: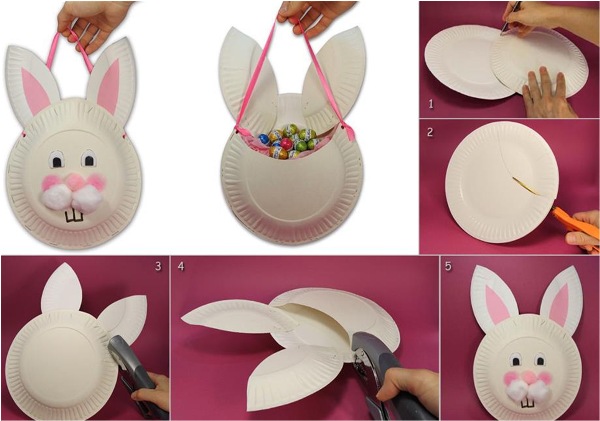 Bring yourself two paper plates as one to make bunny face and other to craft his two naughty ears. Use the pink color to make the ears look realistic and staple them on face, now don't forget to draw rabbit teeth and enjoy the bunny!
Halloween spider: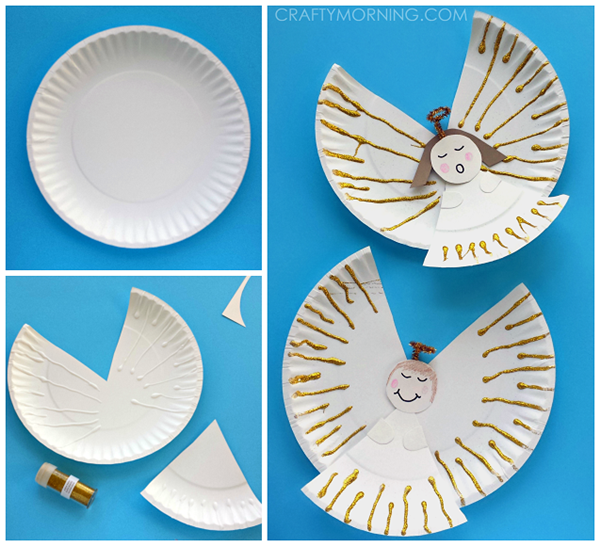 Spiders are really horrible but when it comes to nail the party you got to add some really deadly-horrible spiders. Paint the paper plate with black and draw eyes and make sure you add eight or six legs and hang it on door to welcome guests.
Adorable elephant craft:
So-easy to make! You better consider this one of the best paper plate animal craft ideas for kids!   Just one paper plate and you can craft an elephant's face with cute trunk.  Just cut the piece out of paper plate to make the trunk. Now, do the eye-work, past the trunk and color your cute elephant and it's done!
Finding dory: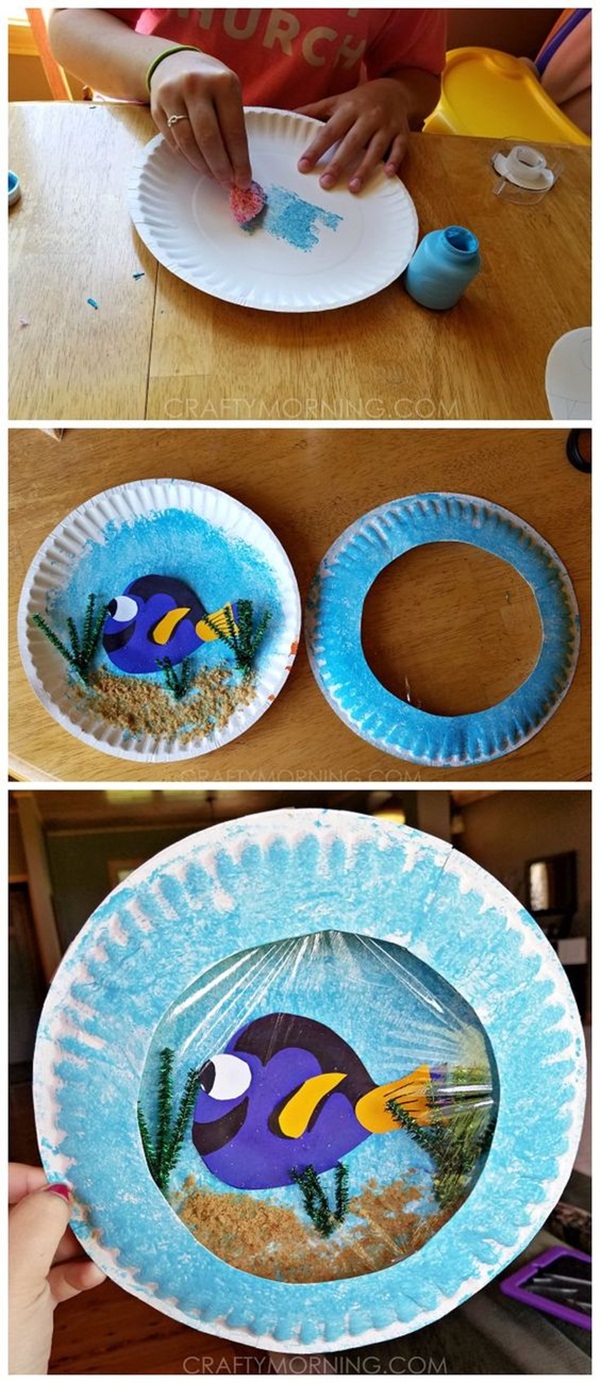 How could you forget about this popular character from finding dory anime movie? Grab two paper plate, cut out the round shape piece to use it as frame for other paper plate which would be the actual portrait craft.
Valentine's day cow: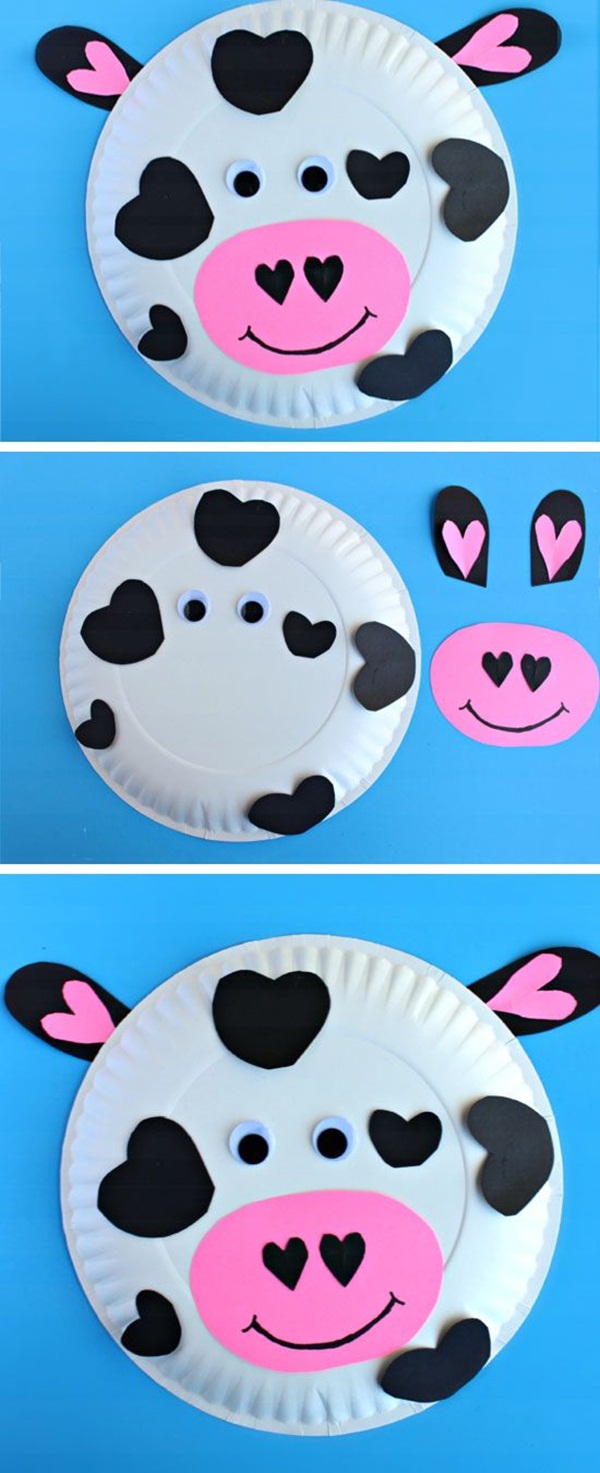 That's quite unique and touching idea for a kid to make. Since it's for the valentine's day, you need to make many heart shape designs of various color sheet or paper. And then arrange them in such way to make a cow's face.
Zebra face mask: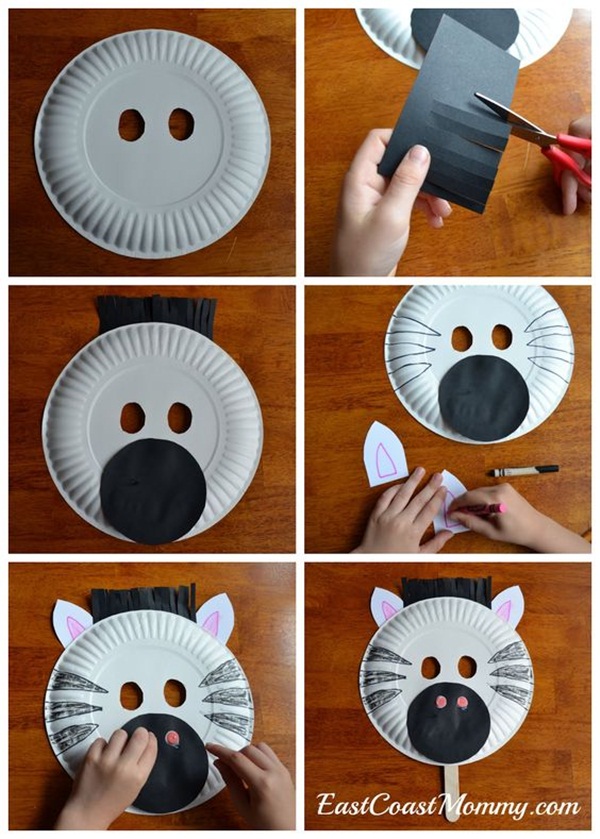 It's Just black and white! Yes, the moment you feel needing something to craft a face mask for fun! Yes, paper plate craft can make happen to you that. Cut the two holes to make eyes and use black color shades to give it its skin color and add black color paper strips to make hairs.
Sheep: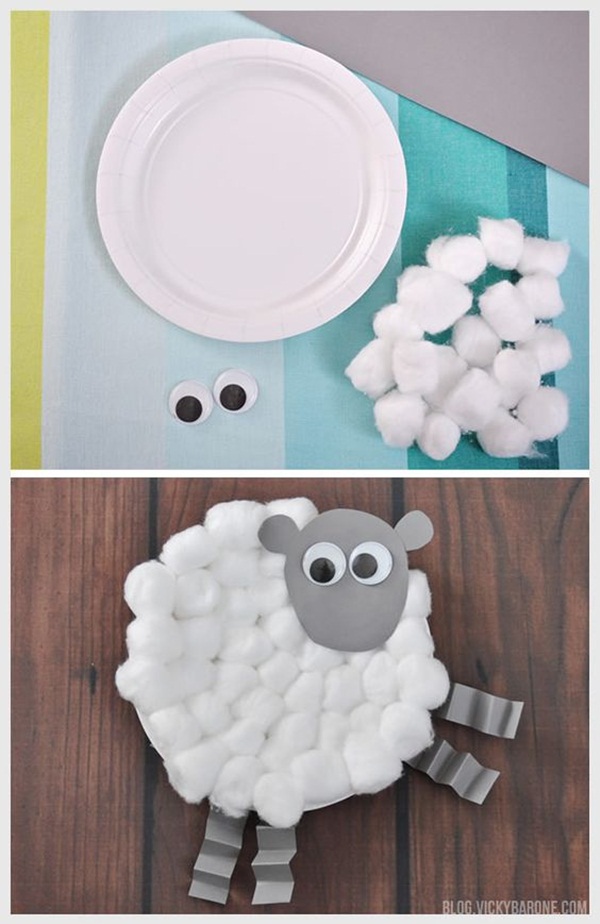 Well, you will be needing cottons! Yes, that's only to give her skin and body shape. Follow the DIY image step by step and get it done in few minutes.
Doggy: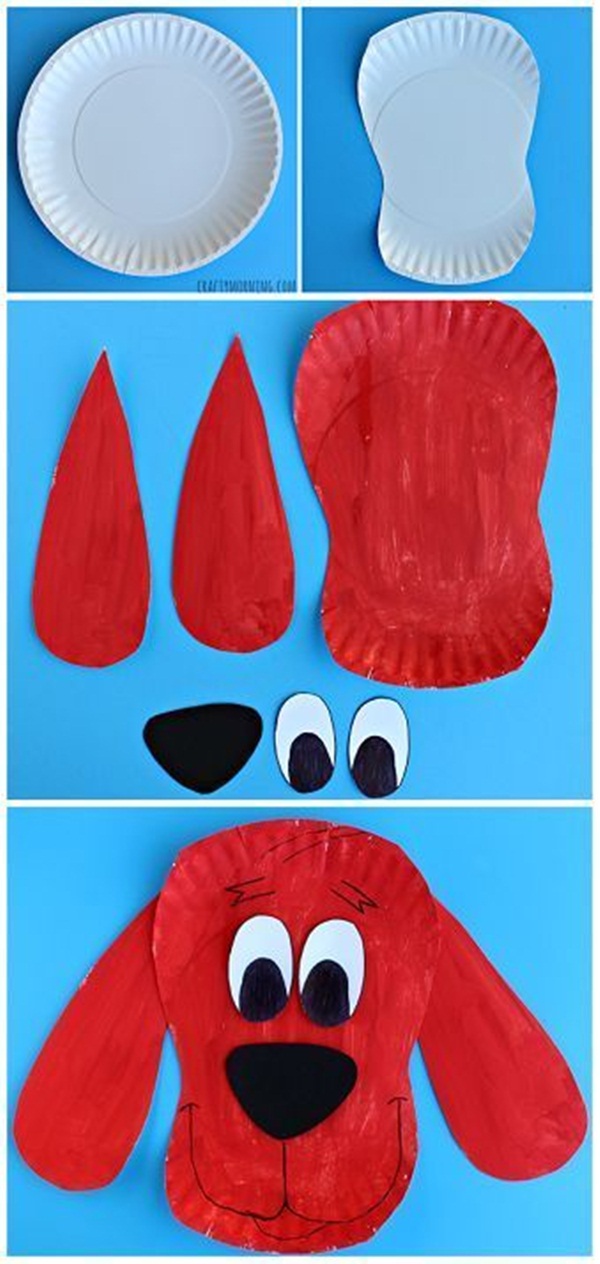 You might have pet? Right! Let's have a paper plate dog craft to admire your real pet. You can use any desired color .
Black cat: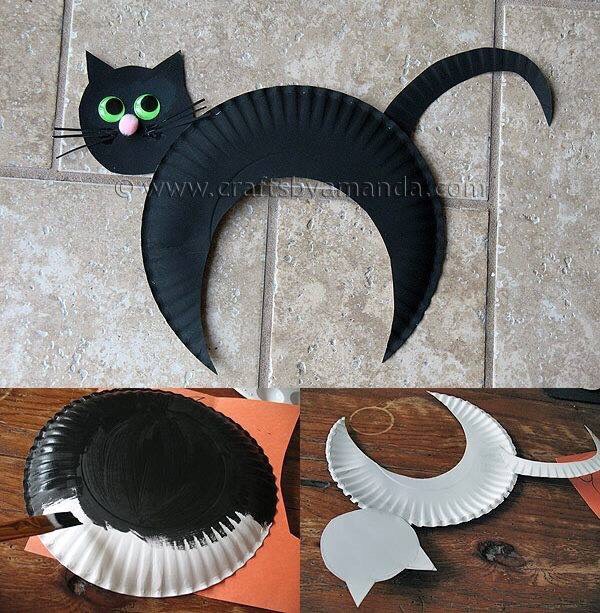 This easy making kitten craft would be a great idea to have a fun time. Just the blade work, paint work and in the end paste it to craft it.
Hope you enjoyed the paper plate craft ideas for kids. Do let us know which one you're going to craft.