Let's dig out the artistic history of bohemian decor before you scroll down for modern bohemian bedroom inspiration ideas. Bohemian- French word that symbolizes the gypsy culture which includes lots of uniqueness seems busy lifestyle and raw decoration. Yes, along with colorful flowers, organic elements and stylish plus funky bed sheets, blankets, curtain everything belongs to a bedroom can look amazingly bohemian style bedroom.  It's been into trend and the only one cultural and artistic flavor of lifestyle that we have as of now. Bring your all creativity and colorful imagination to craft your normal bedroom into bohemian style bedroom.You may also like our post on Stunning Christmas Outdoor Decoration Ideas.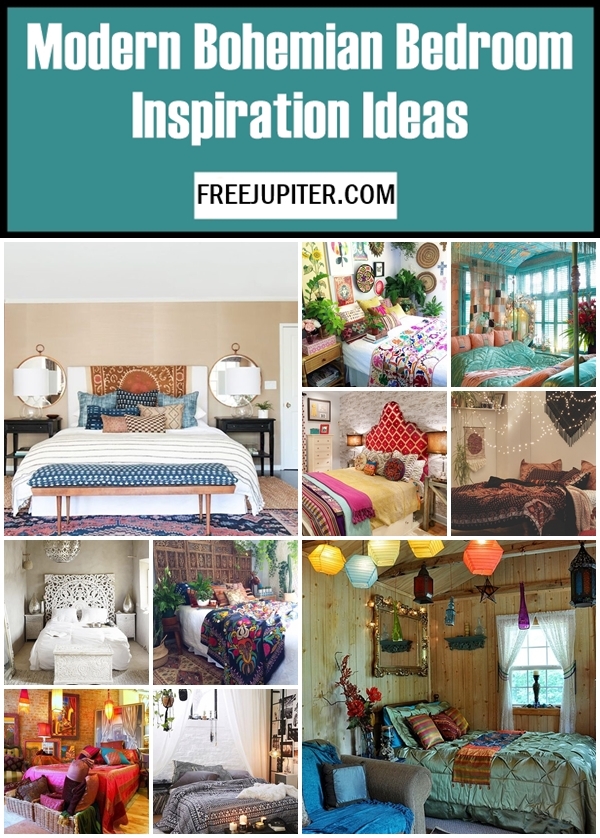 When it comes to bohemian style bedroom decor, designs and patterns of pillow, bed sheet, carpet and curtains are all matters. It's not that you're going to live a Scandinavian lifestyle but a raw and unconventional touch.
Modern Bohemian Bedroom Inspiration Ideas
Organic elements: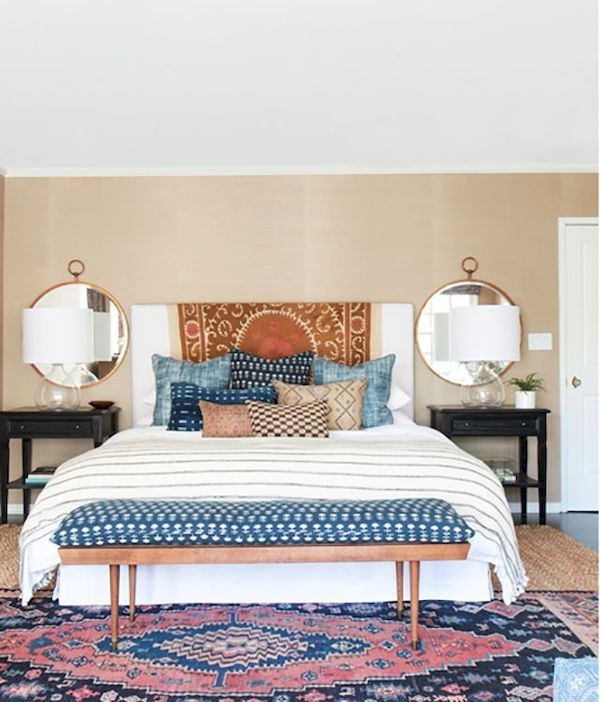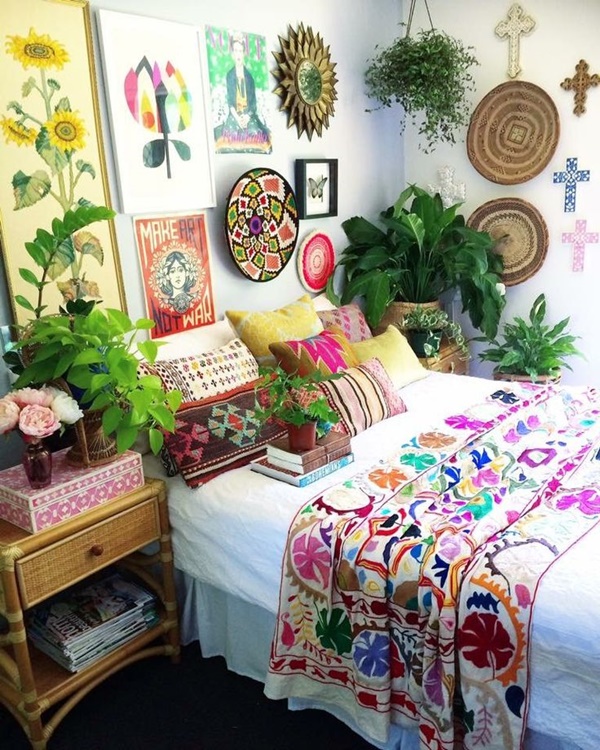 Cushions, carpet, pillow and curtains along with the floral print can bring your room a nature-inspired and organic touch. Giving your bedroom an organic touch won't let you compromise with the style and elegance of it. Make sure you got many pillows on your bed are in arranged manner.
Canopy bed and floor sweeping linen: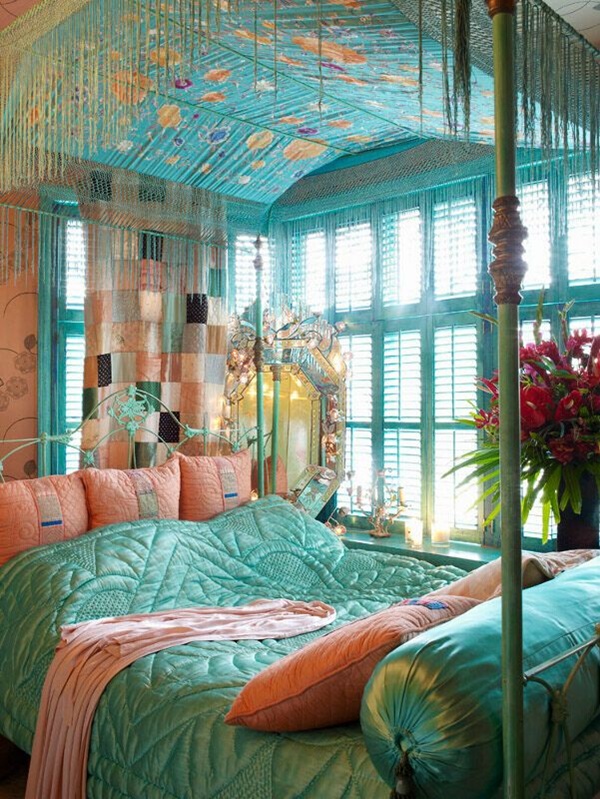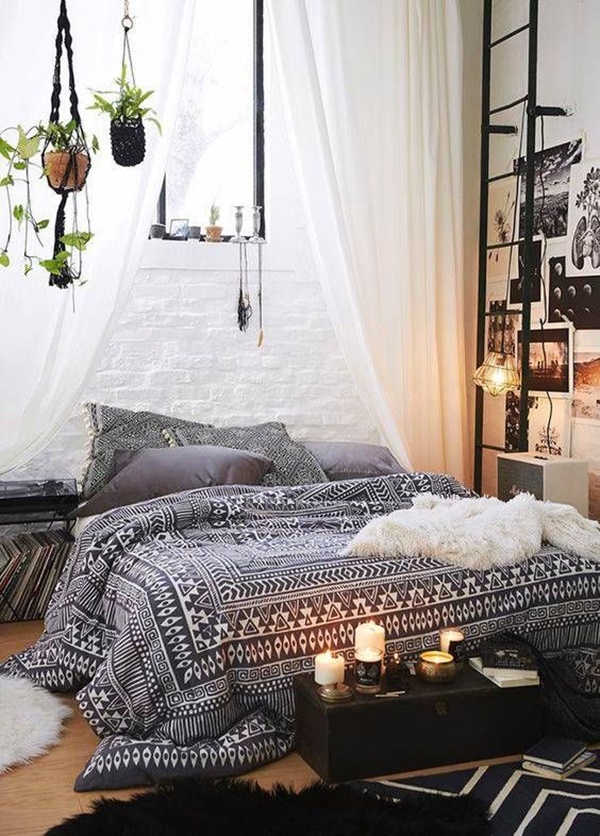 Yes, you read it right! The most popular decor trait of this artistic idea is to have a floor touching linen. Get your room a canopy bed design and cover it with linen and make sure to it sweeps on the floor, this might seem you messy but is truly a bohemian style bedroom decor.
Bohemian style furniture: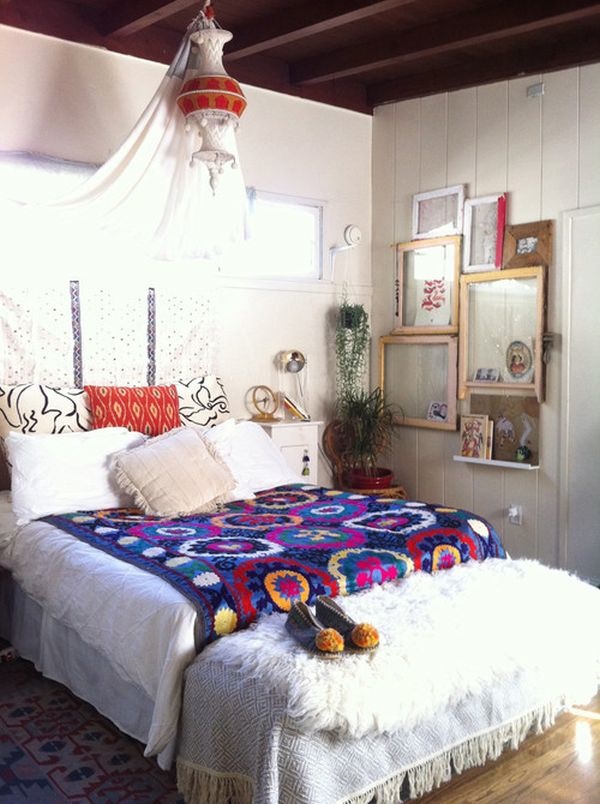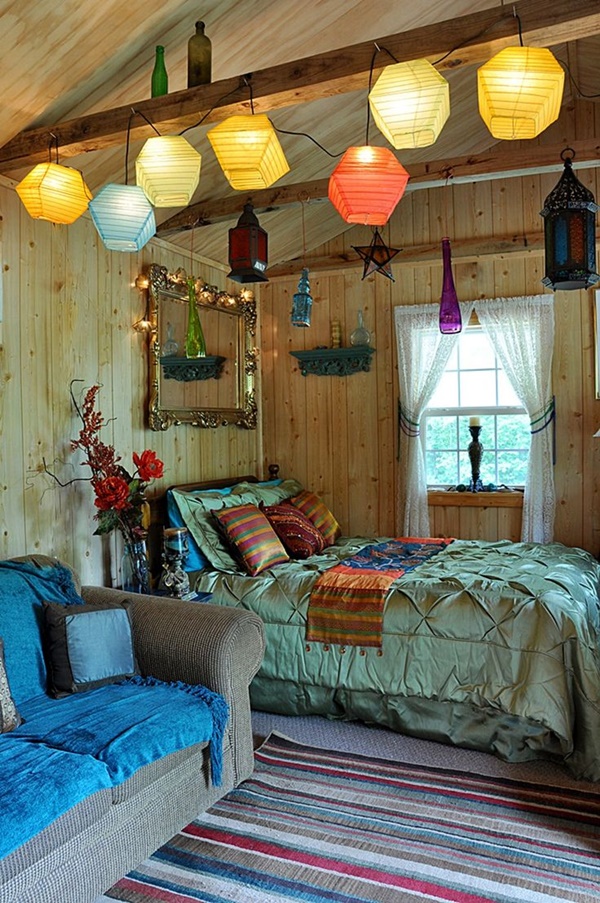 Despite the colorful fabrics of curtains, carpets and pillows furniture must be of white-washing if you're looking for modern bohemian bedroom inspiration ideas. Dressers, tables and distressed armories along with some antique furniture or stuff can get you a dreamy bohemian inspired bedroom.
Shabby chic with wallpapers: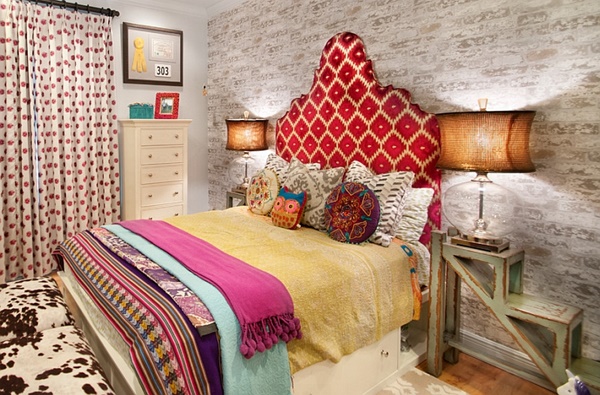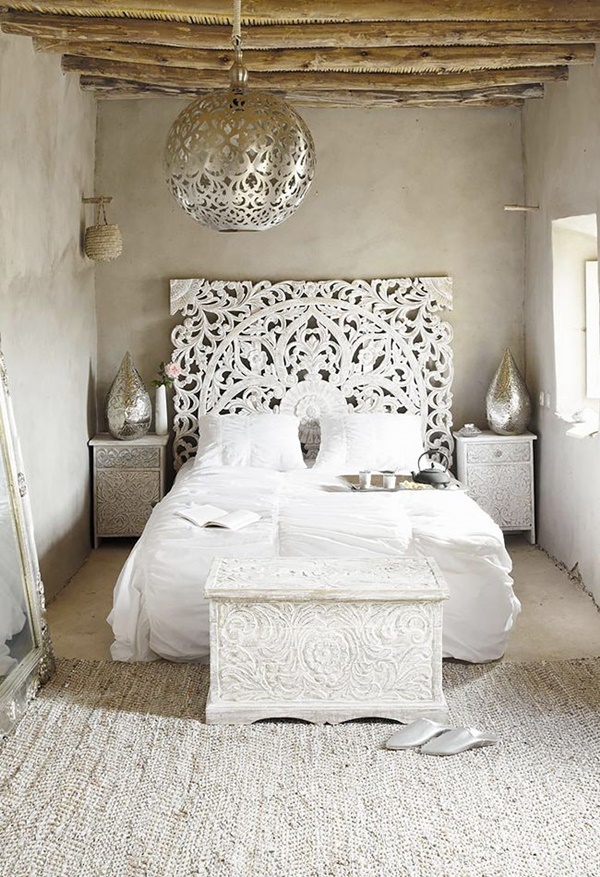 You'll fall in love with the femininity and softness of bohemian style decorated room, especially if you have the cool headboards and simple bed frame. Moreover, keeping the space vacant so that you can move easily can get enough space and potential to the personality to the room.
Texture and patterns: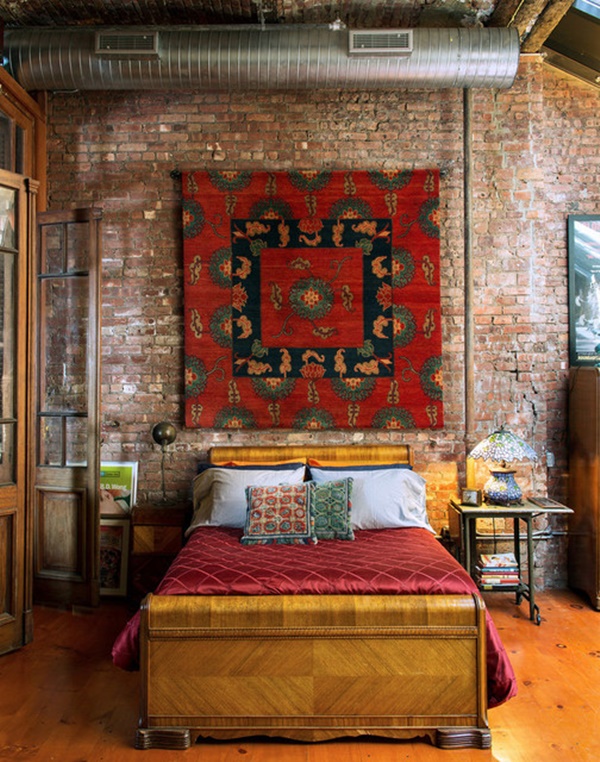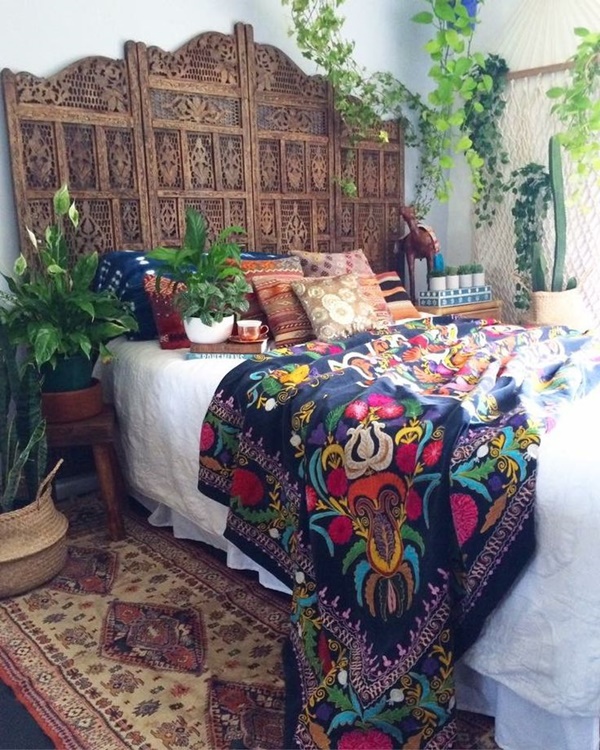 When it comes to modern bohemian bedroom inspiration ideas texture and patterns which have the traditional values are considerable. Antique brass, Tibetan rug and lamp can add that required charm and personality to the bedroom decor.
Boho-inspired lightning: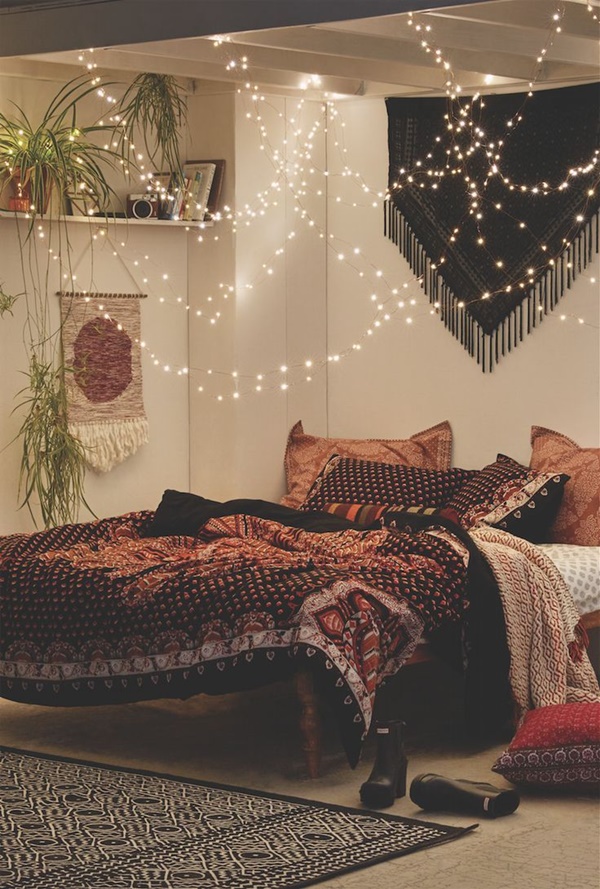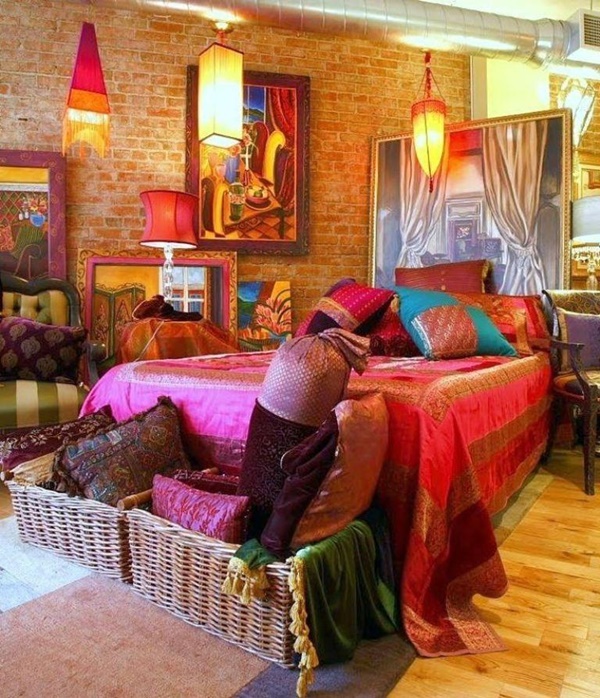 It's not just about the bedroom, as there will be the party soon in your home or you may want to organize a bohemian inspired party. Lanterns, lamps, candles and vintage lampshades can get your room a bohemian taste.
Mixing of different designs: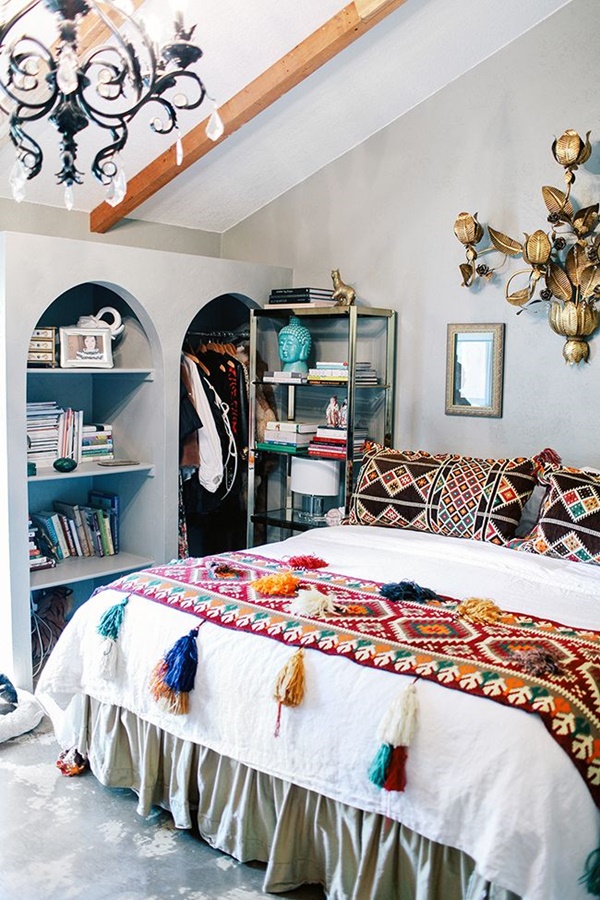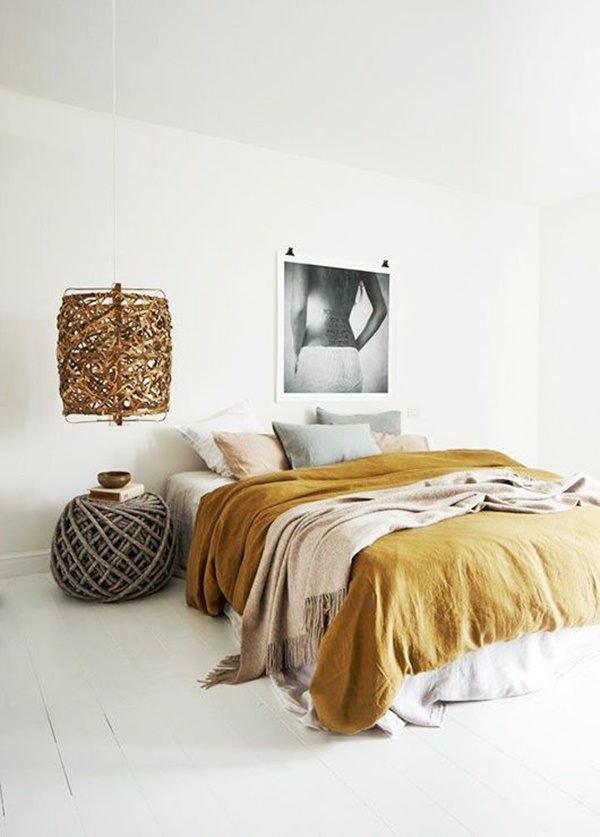 Don't worry about the matching of colors, patterns and design of your room. However, modern lavish decor styling may seem you to have the matching personality of room but that's what makes the bohemian room unique. Don't match the color of bed sheet and pillow.
Add macrame draping: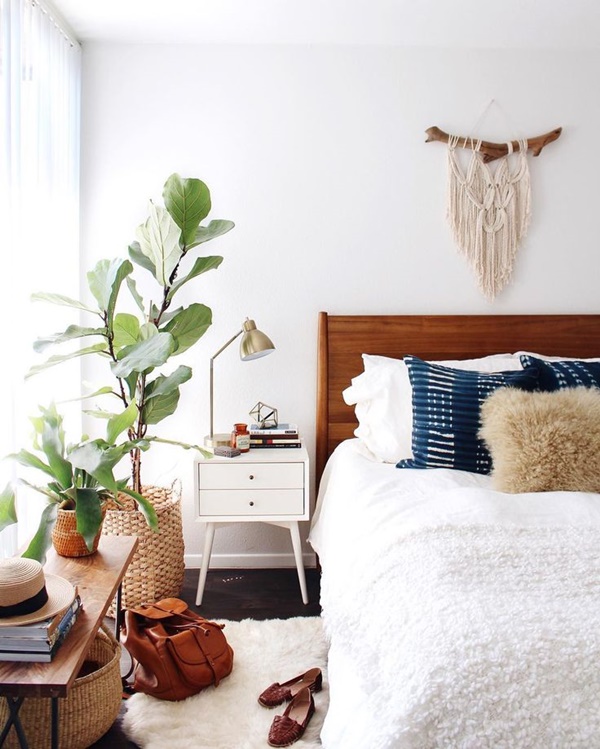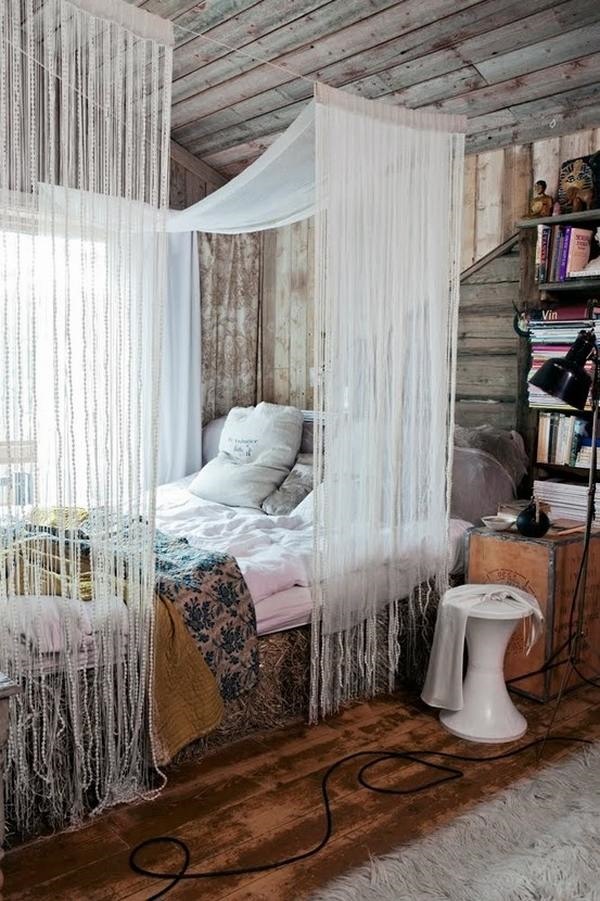 Yes, macramé draping can bring your room an inspiring touch and classic feel. People who lie in small apartment can consider this idea in order to have shabby chic bedroom design.
Plants must be added: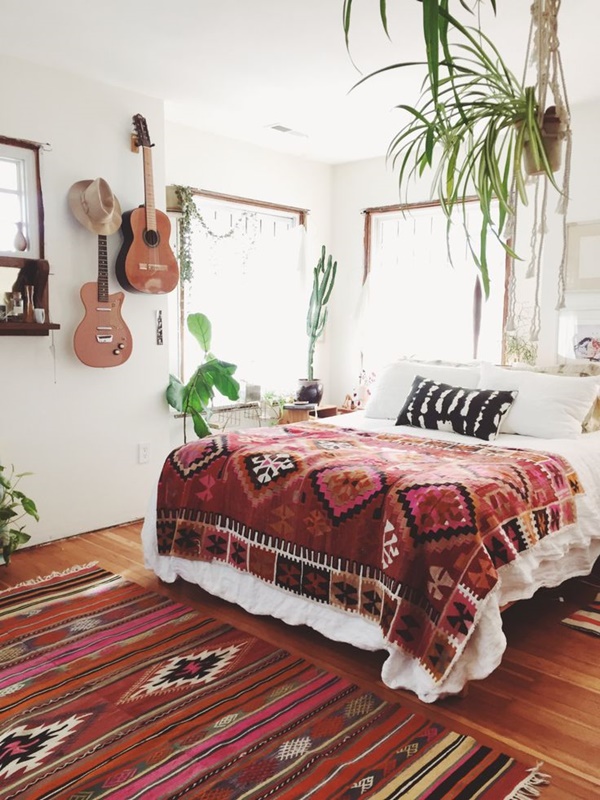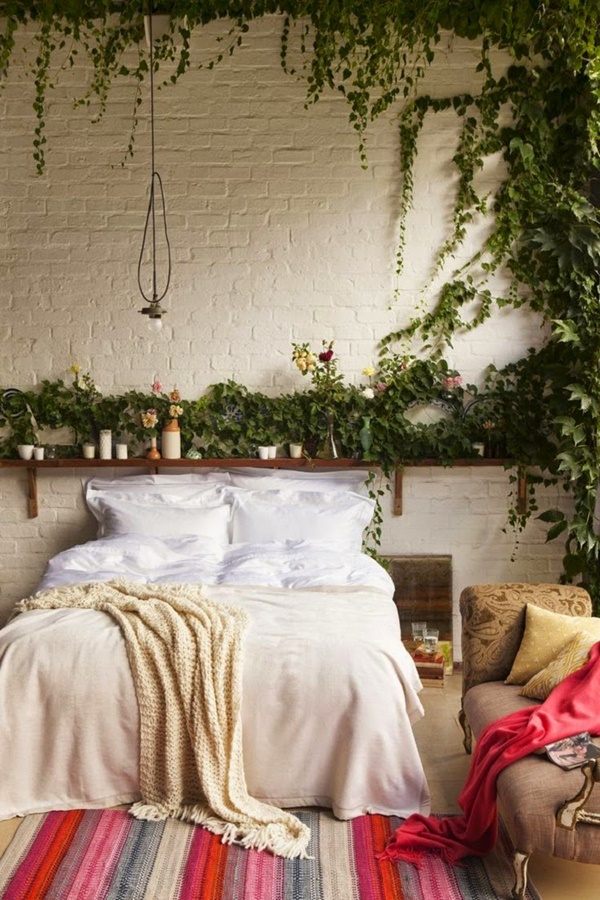 Plants are for all kind of décor but in case of bohemian décor ideas you need to add many plants so as to make it look more natural.
Photo frames: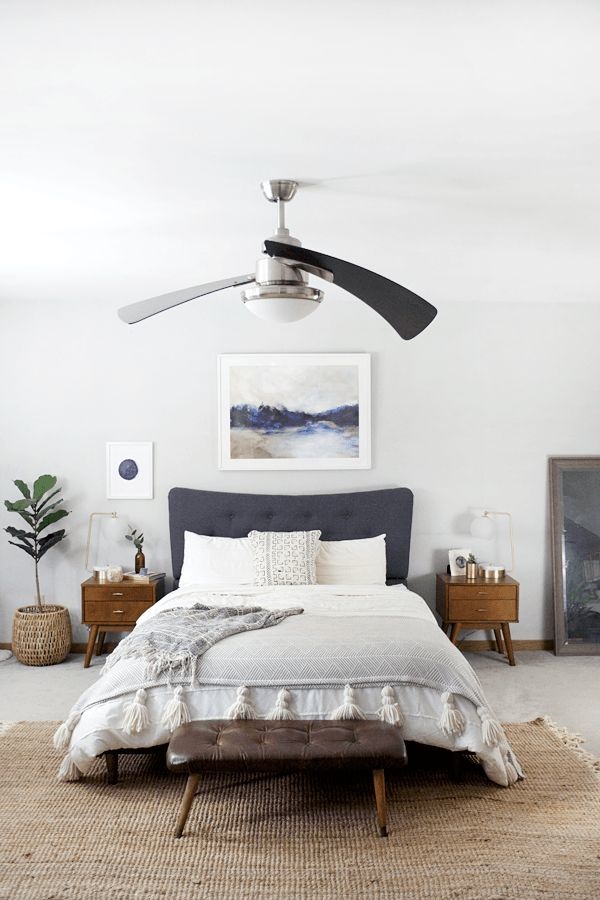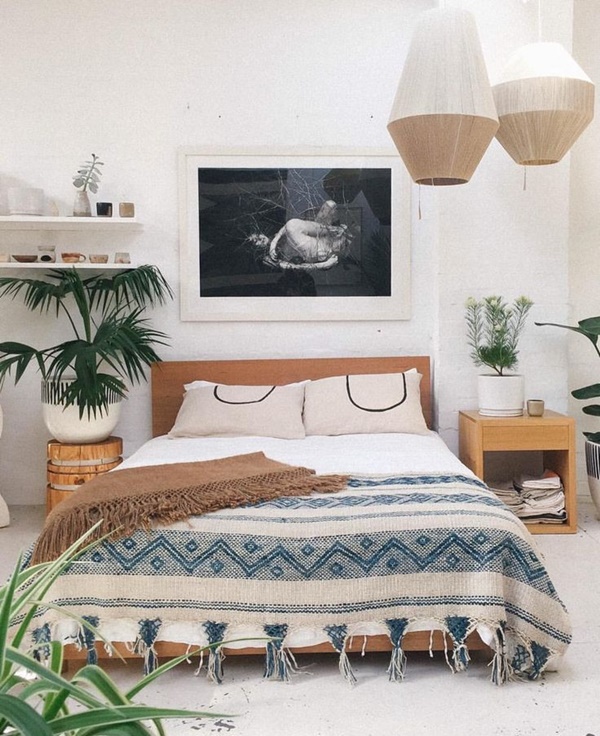 Considering photo frames in your bedroom is also comes under the shabby chic niche. Get some family portrait, make a collage and hang it on empty wall.
Modern bohemian bedroom inspiration ideas let you live freely with an unconventional flavor of lifestyle. Do follow these ideas and let us know if you can transform your bedroom norms. Feel free to share this post with your pals and have fun!