The social media trading company, NAGAX was launched in March 2022. It is the brainchild of the German Fintech company, NAGA Group AG. By allowing users to interact, NAGAX offers beginners the opportunity to learn from experienced traders. It has both brokerage and trade functions and it issues its own crypto coins, NAGAs.
As an internationally known platform, NAGAX offers crypto traders a new way to safely trade on volatile crypto markets. Prominent and novice traders take pride in using the platform to buy and sell crypto and fiat currencies. There is no limit to the amount of crypto you can trade and the platform charges no commission.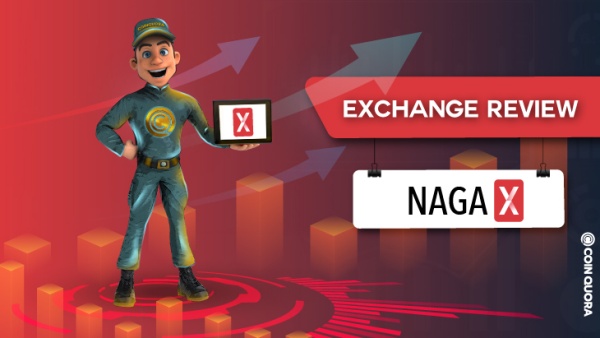 NAGAX has also just launched its mobile app making crypto trading even easier. Read on to know more about the platform's services.
Looking For a Safe and Easy Way to Buy and Sell Crypto? NAGAX can Help
NAGAX Services
NAGAX is first and foremost a social media platform and you'll receive all kinds of tips and information right into your news feed. Now you can stay abreast of all the latest trends and comments from the most successful traders.
The cryptocurrency brokerage connects buyers and sellers. The user interface is easy to use and you'll quickly find your way around. NAGAX offers fast access to market data so you won't lose out as you wait to access market information.
NAGAX services include:
· Spot trading in cryptocurrency
· A cryptocurrency wallet that supports more than a thousand digital assets
· Brokerage services with support for fiat currencies
· Non-fungible token market
These are just some of what NAGAX has to offer. But if you want to expand your crypto trading knowledge? NAGAX Trading Academy is packed with educational information for those traders who want to learn more.
NAGAX Copy Trading
NAGAX offers easy, safe trading through its copy trade feature. Users don't have to depend on their own knowledge of crypto markets. They can learn from the experts. Copy trading is as easy as choosing your favorite trader and selecting auto trade. Whenever your chosen trader buys or sells crypto so will you.
If you don't want to take too many risks you can set profit and loss limits and you'll receive a notification when the limits are met.
NAGAX Spot Trading
Traders use spot trading to make a profit from changing crypto prices. The platform provides charts and real-time market information to make it easier for traders to spot trends and make informed trading decisions.
NAGAX supports more than 1,000 crypto assets so your choices are vast. Your investment strategy should help you make the right choices. Do your research or follow one of the expert traders and learn from them. You can access more than 20 blockchain protocols using NAGAX and choose from more than one hundred tokens.
If you're new to the game, you can use fiat currency to start your trades. Fund your account using a bank transfer, debit, or credit card. If you already own crypto assets, you can use these to buy new assets.
Your money is safe with NAGAX
NAGAX offers secure trading. Your assets are protected using several safety precautions. These include:
· Cold vault storage with 2FA security
· Complex wallet encryption
· Compliance with European and international financial regulations
· Two-factor authentication
NAGAX conforms to Know Your Customer KYC and Anti-Money Laundering AML regulations. This means that users must supply critical contact and business information to the company before trading. Compliance with these international regulations helps to keep your digital financial assets safe.
Start Trading on NAGAX now
NAGAX is one of the most recent cryptocurrencies on the market, but it is supported by a well-established German fintech company. NAGAX offers beginners a great way to enter crypto markets because it is more than just a trading platform, it is a social trading platform allowing new traders can learn from the experts before setting up their trading strategies.
As cryptocurrencies start to emerge from recent losses, there can be no better time than the present to try your hand at trading.