Labels say a lot about a product. Learn why these labels are so important to look for by reading our segment. They can help you buy the best products!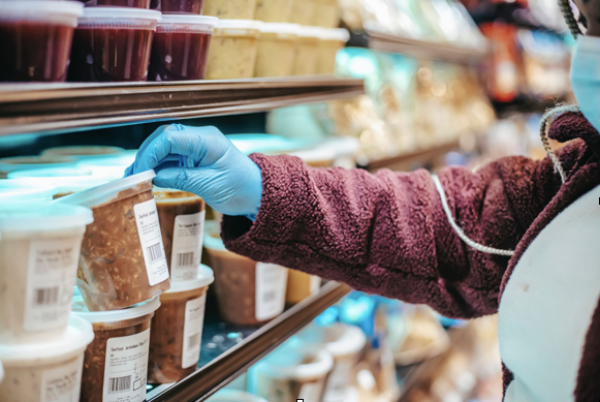 Source: Pexels
You should not avoid reading product labels just because the amount of information seems confusing. You will find that a bit of research takes the confusion out of them.
The functions of labels are of importance to both seller and buyer. A seller should also know what factors to include in their label to show their product quality.
The function of labeling is to inform the consumer of the origin and quality of the product.
It also contains a product description. Reading through it will help you determine if it is suitable for you. Most important of all, it includes the product's life span.
If you want to make sure you are buying the right products, then delve into this article.
Important Functions of Labeling
What Is a Product Label?
Before we get into the main thing, what is a product label? It is that small section on the body of any product that you are purchasing.
There are three different categories of product labels. Namely, they are brand labels, descriptive labels, and grade labels. The brand label gives brand information. The descriptive label gives an outline of the product usage. And the grade label demonstrates the characteristics of the product.
It is necessary to take all of these features into consideration, even if the product was recommended by your closest friend. What is suited for your close friend might not necessarily suit you.
Knowing the ingredients will help you identify if it is the right product for you. And it is always a smart move to know about what you are purchasing.
Also, know that an effective label contains certain characteristics. Read it thoroughly to see whether the labeling covers the important characteristics of an effective label.
Let's find out the most important functions of labels in the next section!
The 5 Most Important Functions of Product Labels
So far, we have been talking about the importance and types of labels. We have a good idea of why we should check them. Now it is time for us to look into what their important functions are.
If we know about the most important functions, it'll be more clear what factors to specifically look at.
Factor 1 of 5: Description of the Product and Its Contents
In short, a label should provide a thorough description of the goods.
The description should include:
Ingredients used in the product

How to use the product

What precautions to keep in mind before usage

How to care for the product during and throughout usage

Manufacture date

Expiry date

Batch number
Are you looking for ways to improve your skin? The first thing you should do is check the label on your skincare products. This is much more crucial than buying all the products recommended on beauty blogs.
Factor 2 of 5: Identifying the Product Name or the Brand
This is the most basic function of labeling a product. But surprisingly enough, many of us don't identify the product name or brand name as part of the label.
Now, there are millions of different brands or names of products. We pick for ourselves according to our preferences and situation. We know how vast the online platform has become for shopping. Hence, this increase in online platforms influences the list of products as they also keep increasing. 
Online shopping has become a big trend now. The majority of us prefer to buy things from the comfort of our home instead of going out.
Many authentic online sellers are out there who sell luxury brands as well. Since luxury brands are expensive, be extra cautious while buying them.
One of the most basic tips for buying luxury products is to thoroughly check the labels. Read all of the important functions in this article and implement them when shopping.
Reading the labels of a luxury product helps to identify an authentic one. Beware of replica products!
Factor 3 of 5: Grading Product According to Quality
Sometimes, it may be that product of the same brand and category having different qualities. For example, Nescafe has coffees of different qualities. Even Nescafe manufacturers in different regions provide a different quality of coffee.
Hence, if you are looking for a particular quality, read the label. It will provide all the information related to quality, country of manufacturing, etc.
The quality factor is easy to identify because it is usually directly stated on the front part of the product label.
Point to be noted: Grading-related qualities are mostly mentioned in food products. This is because such variances exist only in food-related goods.
Factor 4 of 5: Promoting Products
Laser Inkjet Labels have become the go-to option for most manufacturers. This is because they give the appearance of high quality and sophistication.
Labels play an important role in promoting a product. Yes, the saying "Don't judge a book by its cover" is very widespread. But an attractive-looking product is more likely to get attention.
A product with sophisticated labeling and outlook is naturally perceived to be expensive. Many people also consider that the more fascinating the label and package, the better the quality.
Hence, a product with great labeling naturally becomes an effective marketing tool for the company.
Customers experience a feeling of satisfaction even if they don't read the label.
Factor 5 of 5: Providing Information Mandated by Law
Ever wondered why cigarette packages contain horrifying photos? The photos also come with the warning "Smoking is injurious to health."
It doesn't seem like the company would benefit from this branding, which appears designed to repel customers.
However, if the company doesn't include these items on its label, its license will be revoked. The law mandates all companies to contain certain information on the label related to health, society, or legality.
These factors in labels also add brand value. The customer may get some relief from knowing that the company abides by the law and thus can be trusted.
So, when you buy something, you might want to check for this as well.
Wrapping Up
The functions and importance of labeling are crucial to both buyers and sellers.
We have presented the factors from both buyers' and sellers' perspectives interchangeably.
You can now be more knowledgeable about the labels on the products that you buy or even sell.
Do you agree about the important functions of product labeling in this article?
Let us know in the comments below!