Gardening is awesome and soothing activity for anyone and it does not need you to be a pro gardener. What comes in your mind when you crave for gardening hacks and have nothing in mind to try something creative for growing herbs or wall garden. Well, this post brings you a smart hack which lets you using old boots and shoes to make adorable and creative flower pots and planters. Get ready with your old boots to try on hands this DIY project for garden.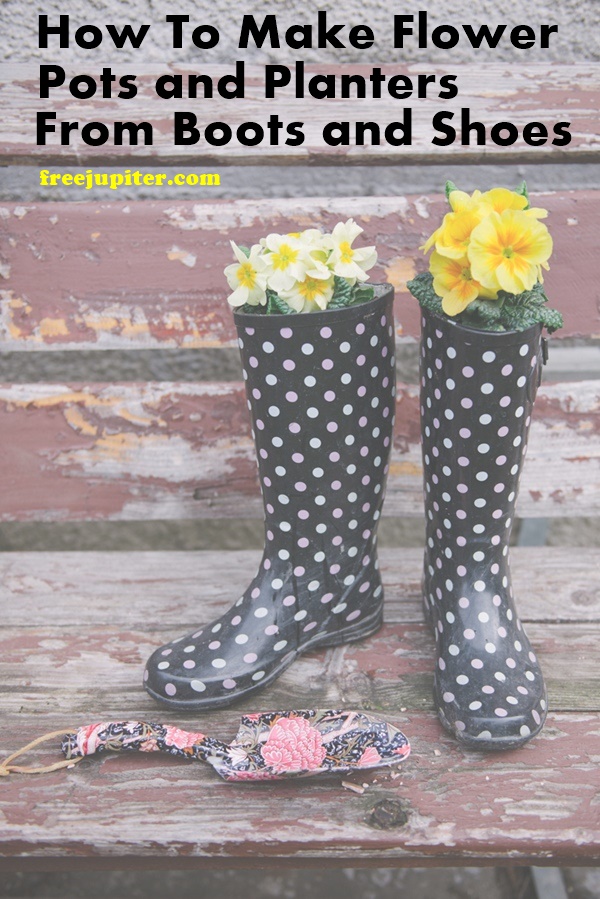 You will be surprised if I say, this could be done in no time, actually in few minutes, yes, by following the below given steps you can easily craft your own handmade flower pot. But you got to have some supplies i.e. hammer, nails, drilling machine, old boots (as much as you want), gloves and bit of hard work.
How To Make Flower Pots and Planters From Boots and Shoes
Bring out the old boots from store room: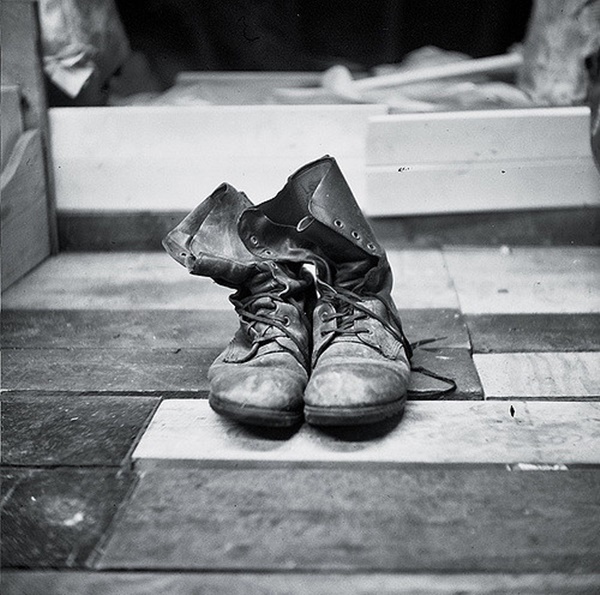 You are trendy and so keep changing your fashion sense and undoubtedly this habit caused you buying new shoes every year. And therefore, you might have huge collection of different boots of different sizes and colors. It would be easy to work with leather or rubber boots when it's about making planters.
Drill Drainage holes: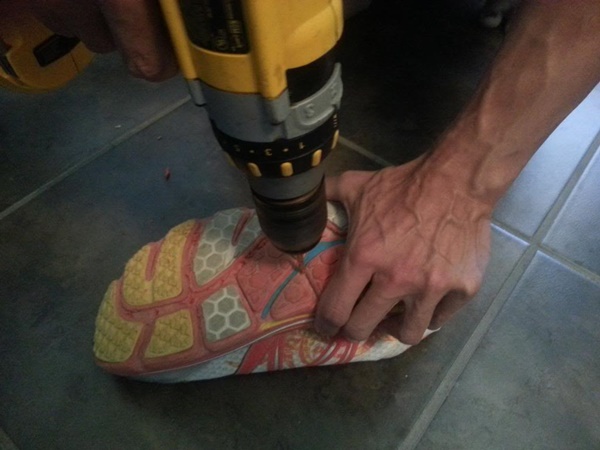 You would not like seeing your plant roots rotten or if there is no growth. Yes, there should be proper drainage system in boots as you don't want mud in boot. Bring the drilling machine and make few holes in bottom of shoes. Make sure not to drill large holes to avoid water or soil leakage. If you have not drilling machine then you can use hammer and nails to make holes.
Fill potting soil and stones: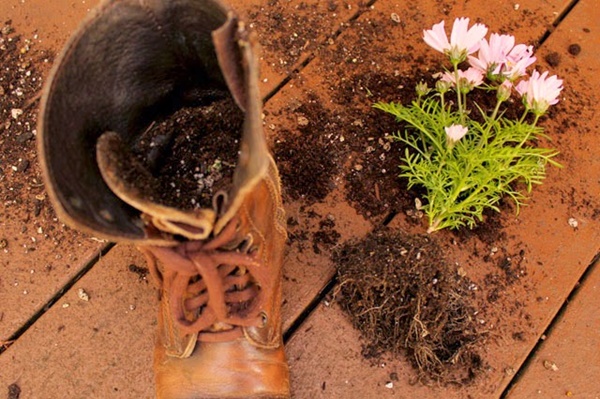 Place the boots straight and fill potting soil slowly keeping sure that filling should be done properly and compacted. For better base and strong foundation you can fill some small sizes stones if you want to store water for some time and want to avoid soil leakage. Make sure to add gravels before filling potting soil in boots.
Plant your favorite flowers: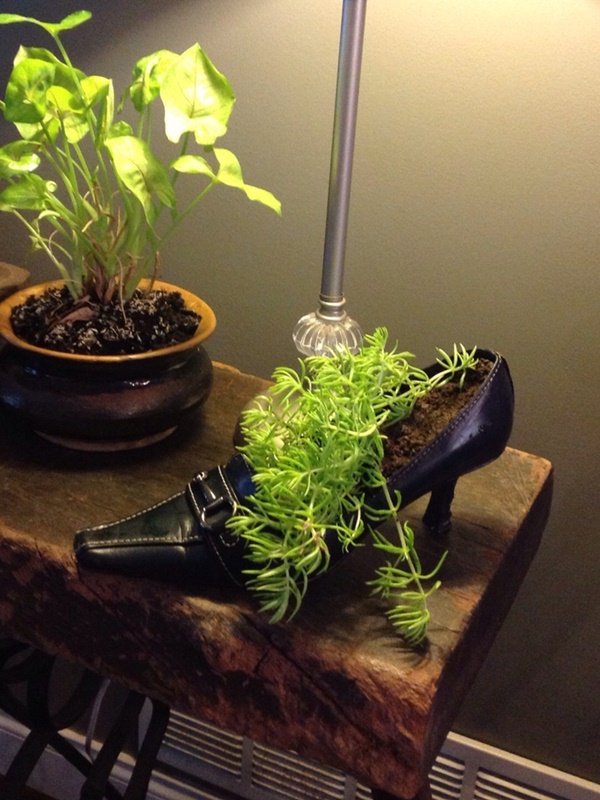 For better plantation, make indentation hole large enough to put roots of flower plant you are going to plant. Now, remove the plant carefully from plastic pot as if bought it from market and place it in that hole and now cover the base of it with more potting soil easily. Moreover, you can plant seeds but make sure to put 2-3 seeds only to let the seeds blooms happily.
Watering: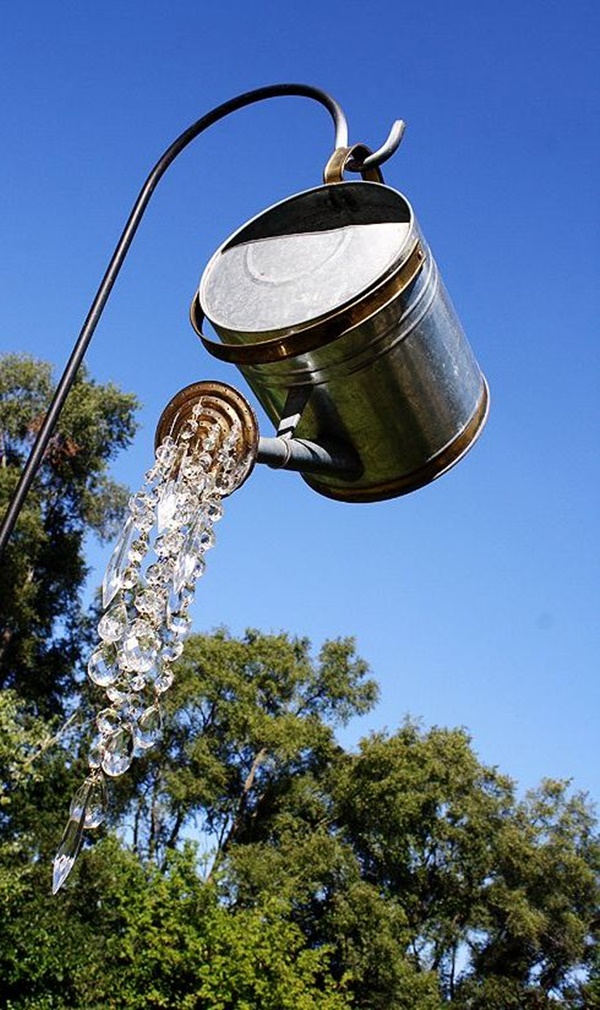 Once you plant the flower in planter do regular watering on daily basis. Put the planter in sun light or you can have it indoor as well but on window so as to feed it sun light properly. When it comes to watering, using nozzle or spray is recommended not that huge hose since the planter is of small size and space so does not need flood of water. Efficient and regular watering is best for such flower pot.
Decorate planter: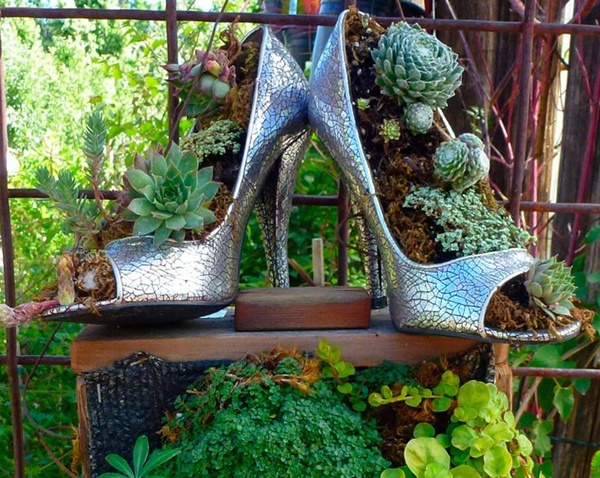 Yes, let's admit you are not the artist and you don't have to be either. It's all dependent on your creativity and décor ideas that how you want to décor your brand new flower pot. Though, if you can use many boots then you can smartly use them all for making hanging garden and which will definitely give you amusing garden and plants.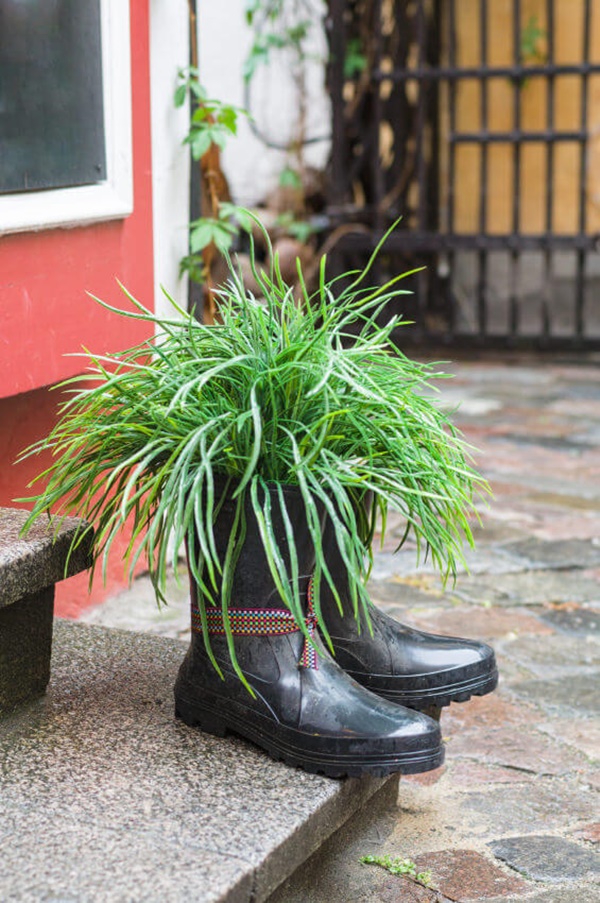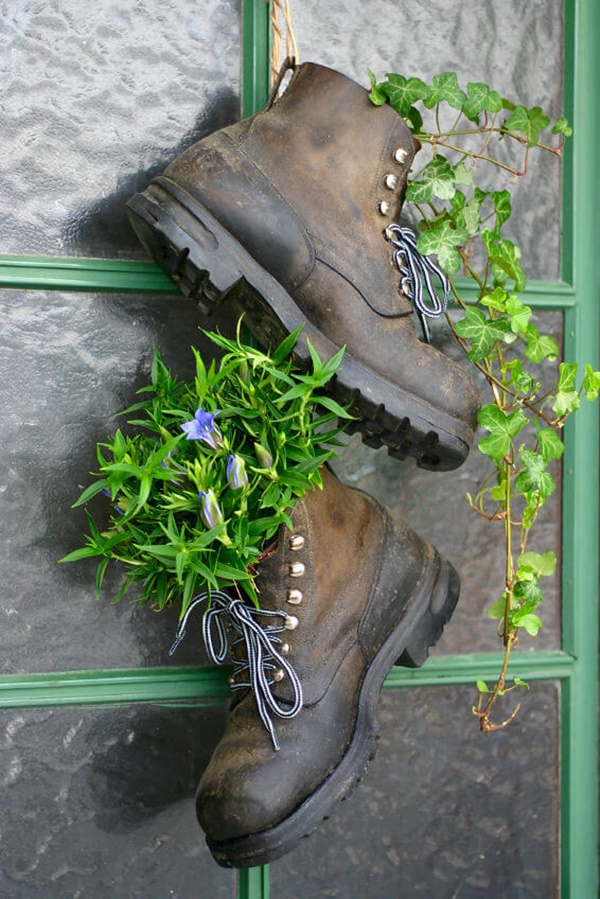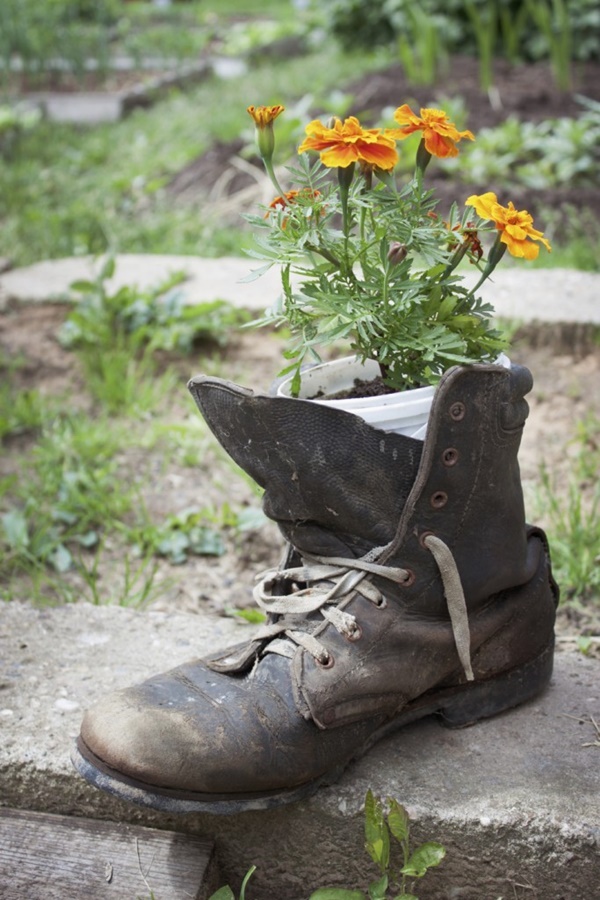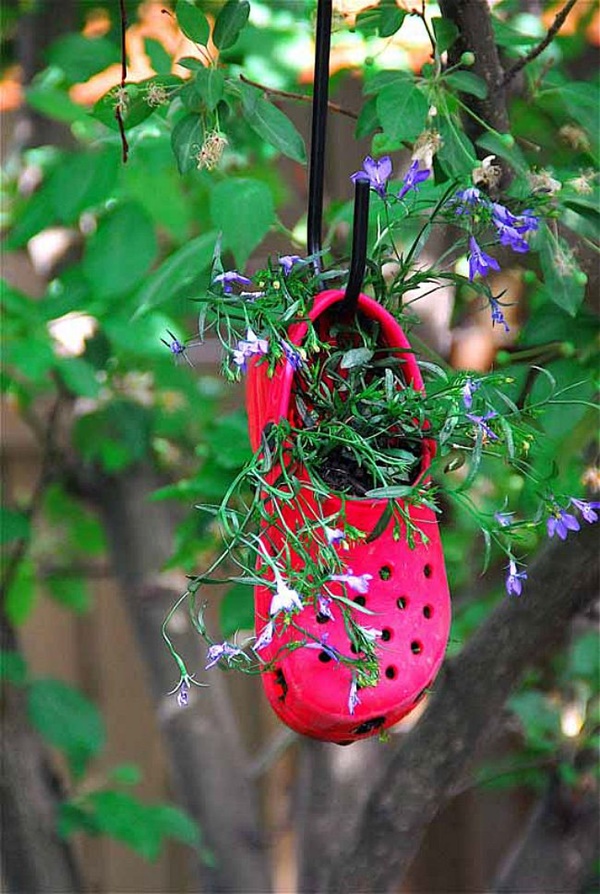 So, now it's done! Now you are flaunt your garden with growing lovely flowers and healthy herbs. Let us know if this post was helpful for you in comment section and feel free to share your experience of making flower pots from boots and shoes. Have fun!!