You love to draw faces and I'm sure you can! Yes, you could easily draw noses, lips, ears, hairs and anything and everything that is needed to accomplish the realistic face. But you can't make it look alive and touchy without making a perfect eye as it's you know it's an eye that allows you to understand feelings and get connected with the person. Just stay tune with us and learn how to draw eye portrait step by step. Imitating an eye is not a rocket science, but some small and deep tips and methods that we are going to pour here!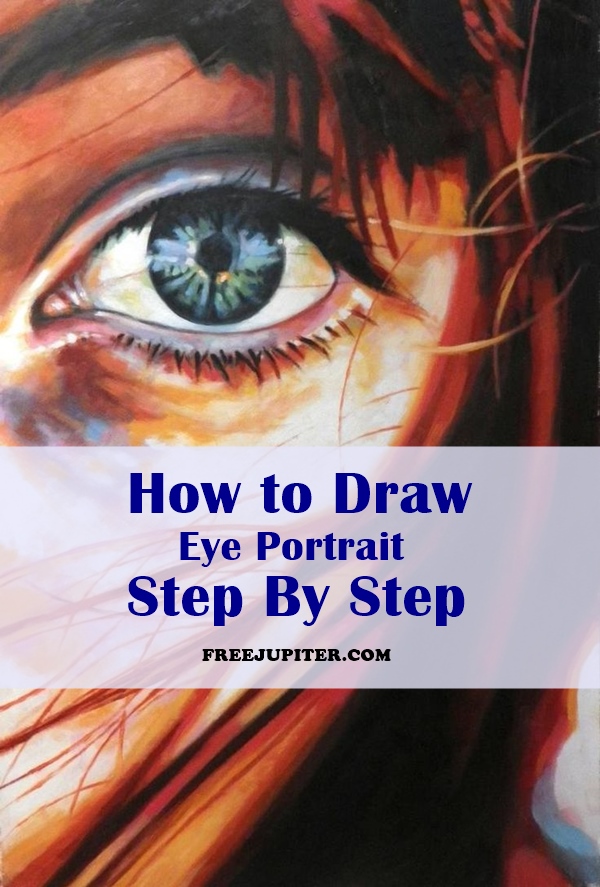 Before you move ahead, try on your hands and draw some simple and easy objects. And grab essential supplies first so you don't get bothered yourself later on in between the mess.
How to Draw Eye Portrait Step By Step
Round shaped eyes: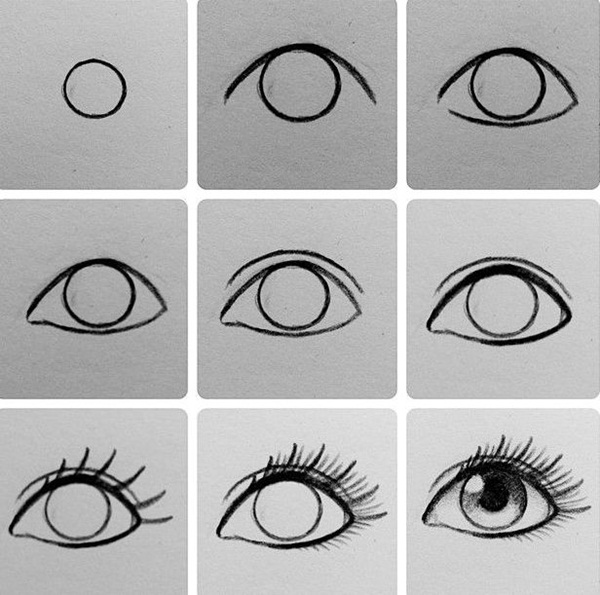 People with such eye shape are bold and expressive! And in order to draw this captivating eye portrait you need to draw a circle and start from making it rough to dark. Now, make a arch on the upper side of circle and once it's done, you can work of creating eye lashes.
Upturned eyes: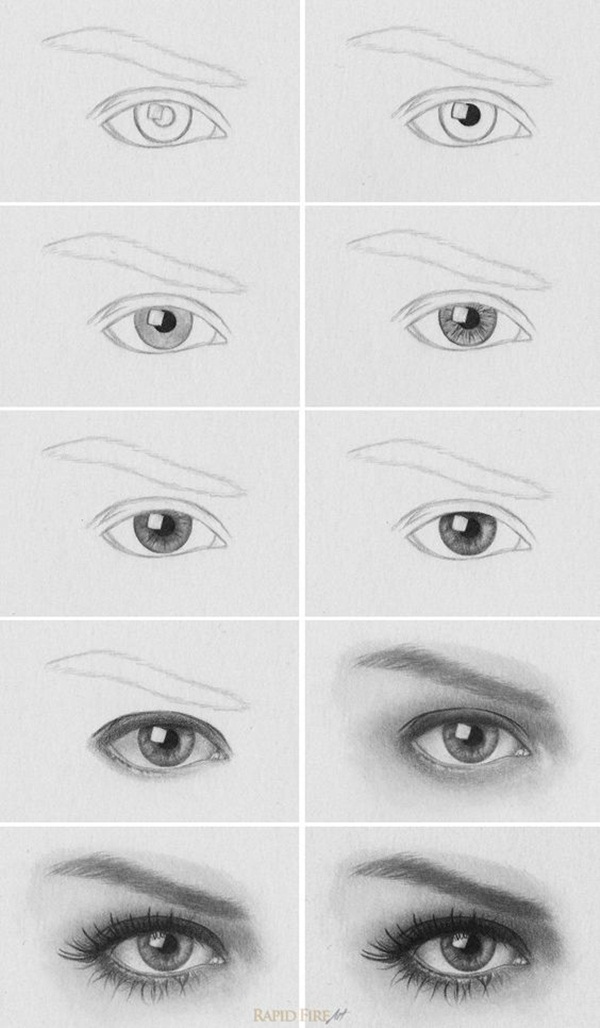 Angelina Jolie got this type!  Since you know about this now, you better craft a complete eye with an eyebrow to give it an astonishing and realism touch. As these are intense, you better focus on reflection by keeping the some portion blank or color it with white pencil color.
Eye for a beginner: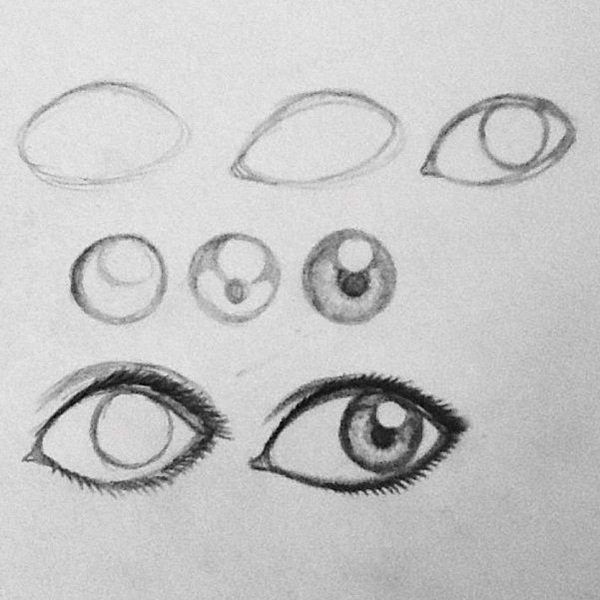 This could be the best ever example for beginners! Start by making two curves and make sure to keep the retina on a bit of right side. Do some shading work keeping the iris darker.
Wet eyes: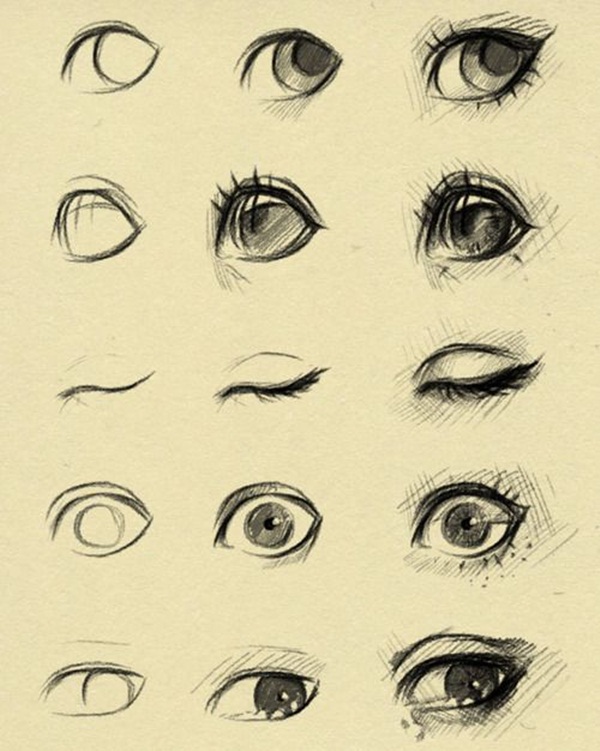 Drawing an emotional eye may get you bit of trouble but it's easy! Just keep the upper and lower eye bit darker and as you got to make it look wet, just leave the space you want to look wet.
Realistic eye from a different view:

An eye from an different angle can bring the vast effects! Choose the angle carefully you want it to look at. First, make sure to decide whether you're going to add detailing about almond, hooded or upturned eye.
Colorful crying eye: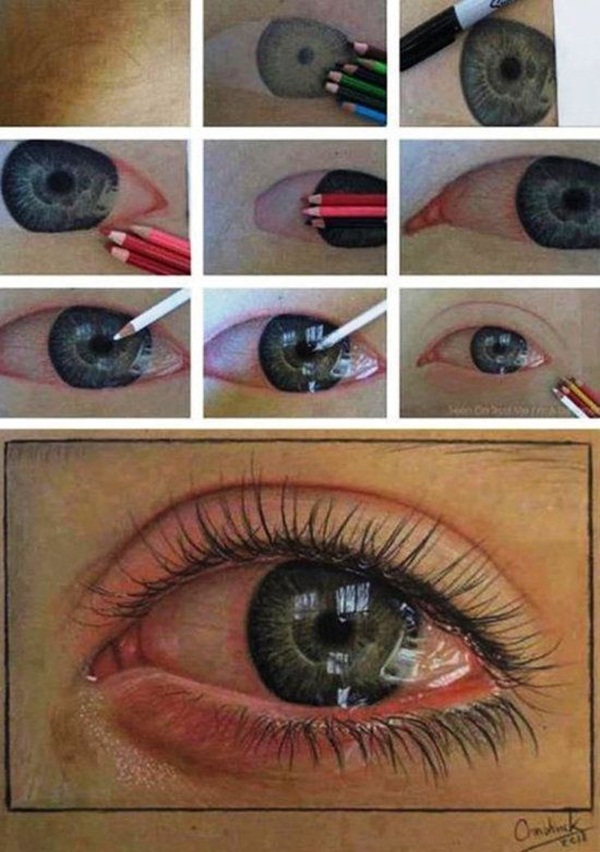 Here, look at the sclera and you'll be feeling familiar to it. Bring yourself green, blue, white, brown and red pencil colors start creating the effects on the sclera and for reflections you can use the white color.
Draw anime eyes: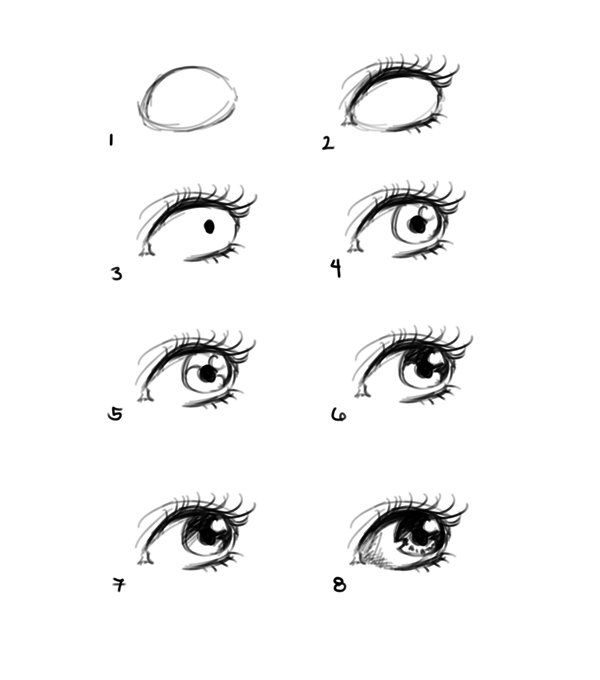 Anime eyes are fictional but are quite easy to draw! As you can see the tutorial image, you may need not to erase outlines to make it look perfect as anime eyes are fictional. And here, the eye's looking upward so keep the retina to the upper eye lid.
Draw from different angles: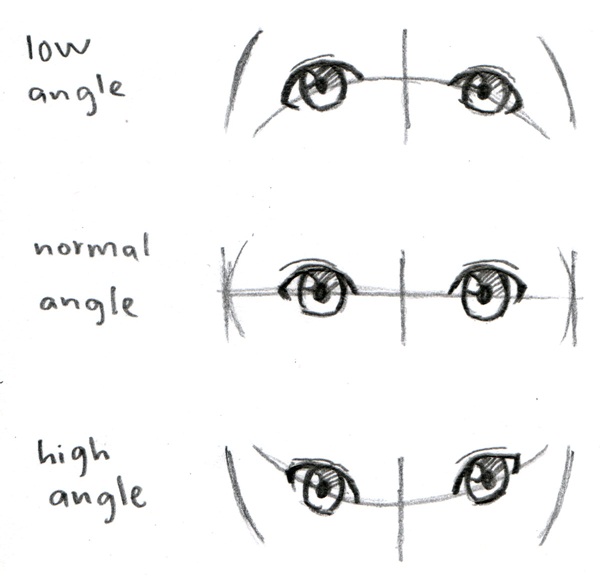 Choose the angle first, it could be low, normal and high- just need to bend the neutral axis line that you can see in picture. Moreover, by adding the reflections, shadows and shades you can make them look alive.
Draw 3d: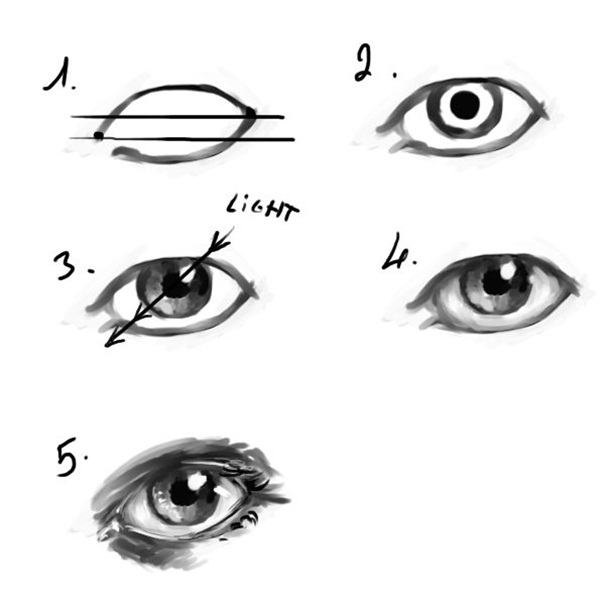 3D art is all time favorite and a great source of fun! If you got no pencil, water is also appreciated here! Draw two parallel lines so you can keep the curves to a certain distance! 3rd step shows technically that how and where the light falls and how it looks.
Learn to draw eyebrows: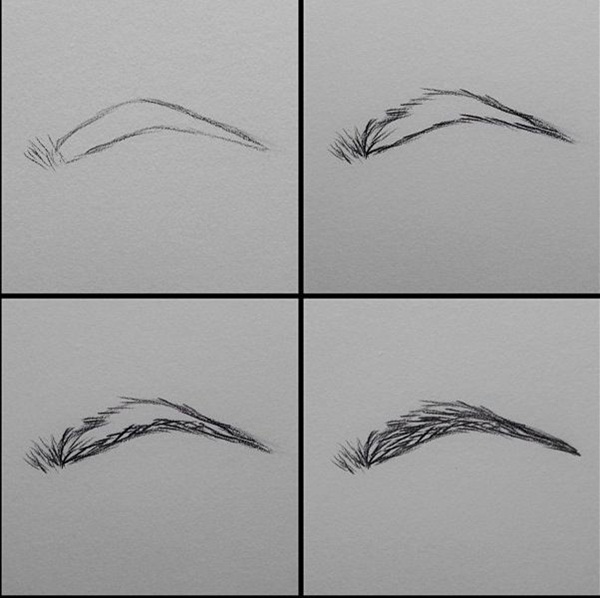 Get the mechanical pencil! Draw the rough sketch first, and then you can bring this the easy and hard pencil strokes so the hairs look real.
Now you learnt how to draw eye portrait step by step! Do let us know your suggestions and feedback and share this post with your as much as you can.