Skiing Gear To Wear
If this is your first time skiing or snowboarding, you might be unsure of what to wear whilst on the slopes. You definitely don't want to freeze and yet, you also don't want to become the Michelin man. To put your worries at ease, we've come up with this short guide on how you should dress when hitting the slopes. So without further ado, here's what you should be wearing! With your skiing kit in tow, head to one of the top ski resorts in Idaho for the best experience.
Guide On What You Should Wear While Skiing Or Snowboarding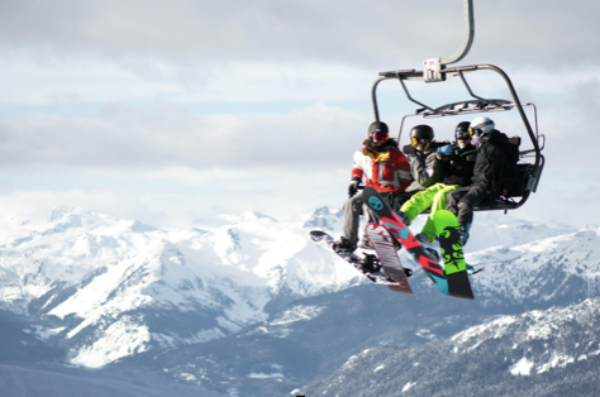 Long Underwear
This is your innermost layer and it's what will keep you warm. This layer is important for wicking sweat off your skin to ensure that you don't feel chilled. Therefore, this layer should always be made of wool, silk, or synthetic fabric. Cotton is a big no-no for this layer because it takes a long time to dry. Depending on the outside temperature and your own personal preference, you'd want to choose a lightweight or midweight type for this layer too.
Light Fleece/Wool Top
This is what goes over your long underwear layer. Whilst you're lounging in the lodge or traveling in your car, this is the layer that you'll be moving about in. When you're on the slopes, however, you'll have to throw on another layer to keep warm.
Skiing/Snowboarding Socks
These socks are meant to be taller than your boots. So, not any random pair of socks will work. Instead, it's best to pick one that's specially made for skiing or snowboarding. These socks are also not too thick as thick socks can restrict the blood circulation in your feet if they are too tight. That will mean that your feet will feel colder than you'd expect. Additionally, it's best if these socks have some form of padding around your shin area. This will ensure that it is more comfortable when you're out on the slopes. Lastly, always go with wool or synthetic socks. Cotton is again, not a good choice because it takes forever to dry once they're wet. In other words, if you wear cotton socks, you'll be left to ski or snowboard around with wet feet. That's going to be both uncomfortable and gross for you.

Skiing/Snowboarding Jacket
This layer is what you have to wear when you get out on the slopes. Such jackets are usually waterproof or water-resistant, and they'll be insulated to keep you warm. Additionally, these jackets usually have handy pockets for any items you might need whilst skiing. Or, they would have some feature that's useful in the snow. If you don't have a skiing or snowboarding jacket, you can always opt for a waterproof rain jacket. This will work just as well but its smoothness might make your slides longer. Aside from that, you might also want to layer up more underneath it to ensure that you'll be warm.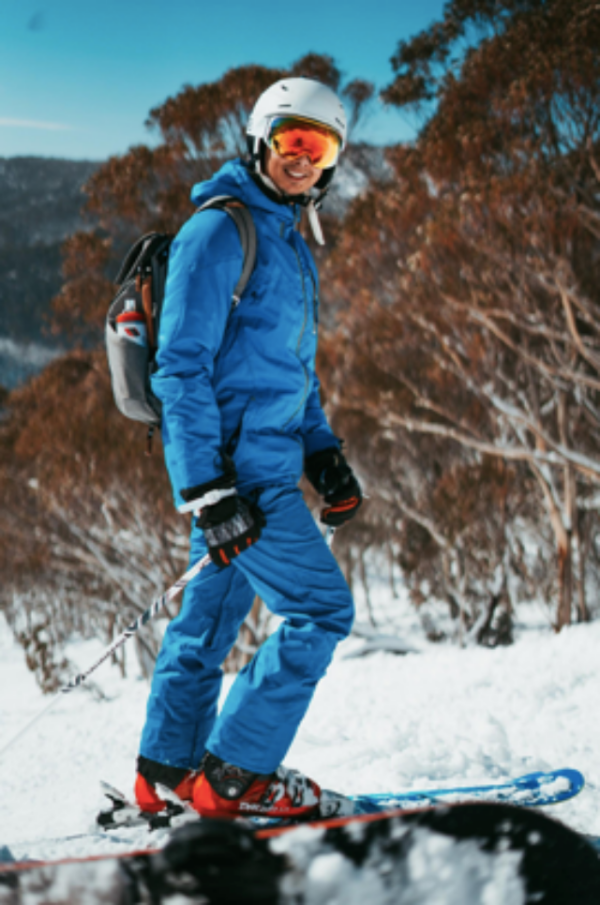 Skiing/Snowboarding Pants/Bibs
Like the jackets, these pants or bibs are usually waterproof or water-resistant, insulated, and come with various features to keep you as dry and warm as possible. These can be pockets, vents, or zippers. An important feature of such pants is that they ensure that your boots or underlayers don't get wet. Again, if you don't own a pair of skiing or snowboarding bottoms, you can always use a waterproof pair of rain pants. As with rain jackets, you would also want to add a layer of pants underneath to ensure greater warmth. A pair of fleece pants would be good.
Gloves/Mittens
Gloves and or mittens are another must-have as your hands will be left exposed to the cold. You'd want to choose ones that are waterproof or water-resistant and insulated. If you want a warmer pair, thicker ones are the way to go. Mittens, therefore, are usually warmer than gloves. However, they do mean that you won't be as nimble. For gloves and mittens, you can use any pair you have as long as they are waterproof or water-resistant and insulated. You don't need to get one that's specially made for skiing or snowboarding. Such gloves or mittens are usually only better because they have additional features like goggle wipes or long cuffs to prevent snow from entering.
Helmet
Helmets are not compulsory but having one can be very helpful. They provide great head protection and can also help to keep your head and ears dry. This will overall help in keeping you warm. If you don't want to buy one, don't worry! Most ski resorts have helmets available for rent. If renting isn't appealing to you either, you can always just wear a warm hat or beanie. It won't provide you with any protection, but it will keep you warm.
Goggles
Goggles are an important part of your outfit as they help protect your eyes from the cutting wind, snow, and glare. When picking a pair for skiing or snowboarding, you'll need to find a pair that suits your helmet and face shape. If you wear glasses, you'll need to ensure that the goggles fit well over it. It shouldn't be too tight or lose a fit. If you don't own a pair, you should try to borrow a pair as eye protection is definitely needed. If it's not snowing, you don't need a pair of goggles and sunglasses can work just as well.
Balaclava
Lastly, a balaclava or gaiter is important for keeping your face warm. A gaiter can be pulled up to cover your neck, cheeks, nose, and mouth. If you want greater coverage, a balaclava is even better. However, they're not compulsory. If you feel like you don't need it, you can skip this piece of clothing.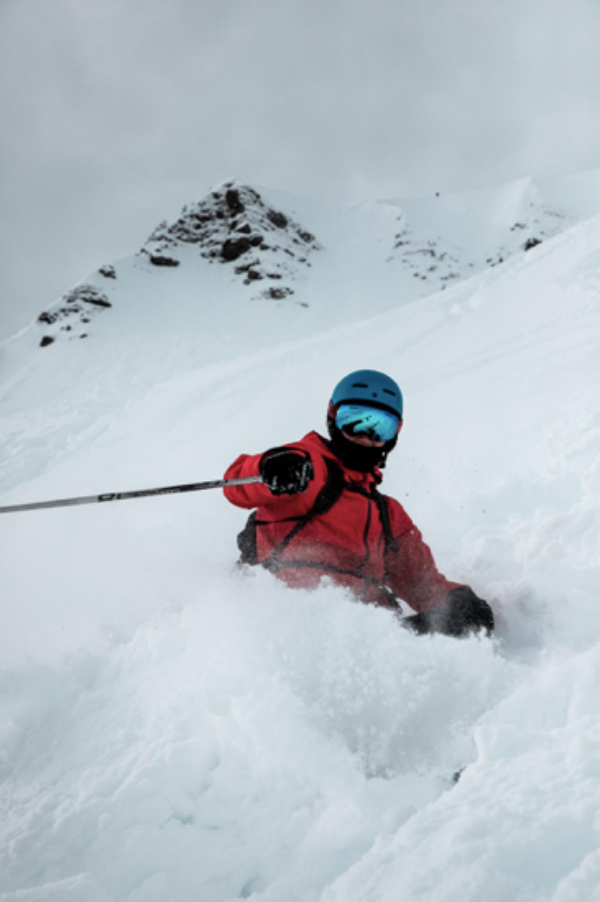 Conclusion
In conclusion, the two important parts of your skiing or snowboarding outfit are to keep you warm and dry whilst out on the slopes. With the short guide we've provided, we hope that you'll be able to dress for a great day out on the slopes. Remember, stay warm and dry whilst out there! Happy skiing and or snowboarding!