What would you admire most when you enter a home? May be its interior and décor hacks? Yes, wall paints as well! Now-a-days, wall paintings are becoming so much popular that these are considered as the symbol of your personality and living standard. It does not matter if you got a small apartment of huge villa, aesthetic and well-decorated walls always win hearts. That's why we got you classic and enticing easy wall painting designs.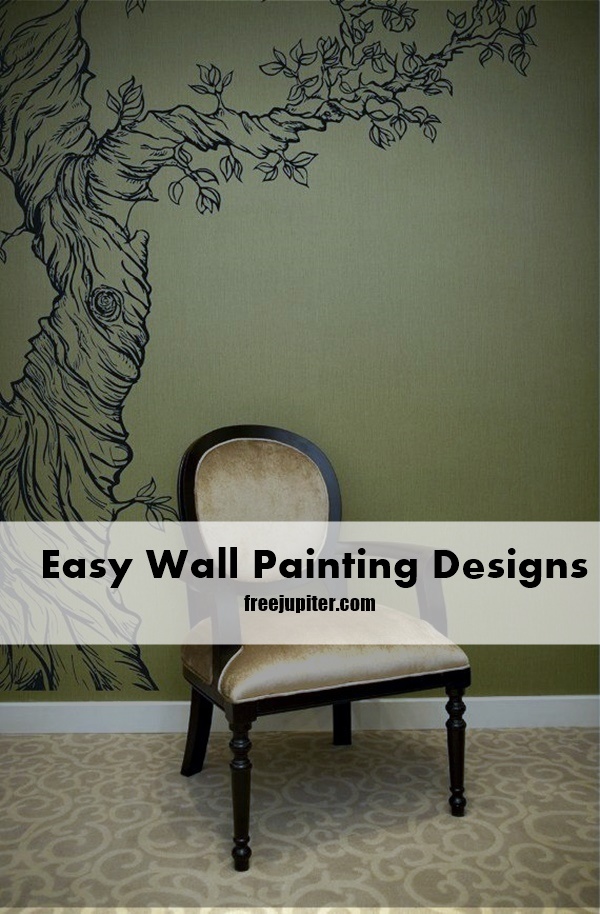 It's not a modern thing actually! Yeah! In ancient times, people used to décor their walls by themselves, though that time they had not so much resources and technology yet they nailed it smartly and artistically.
Easy Wall Painting Designs
Mural wall painting: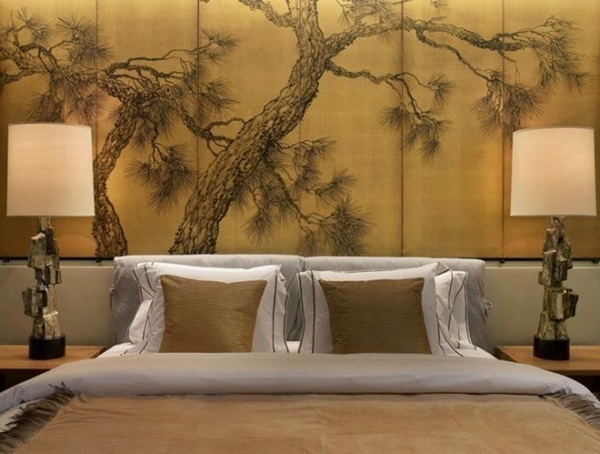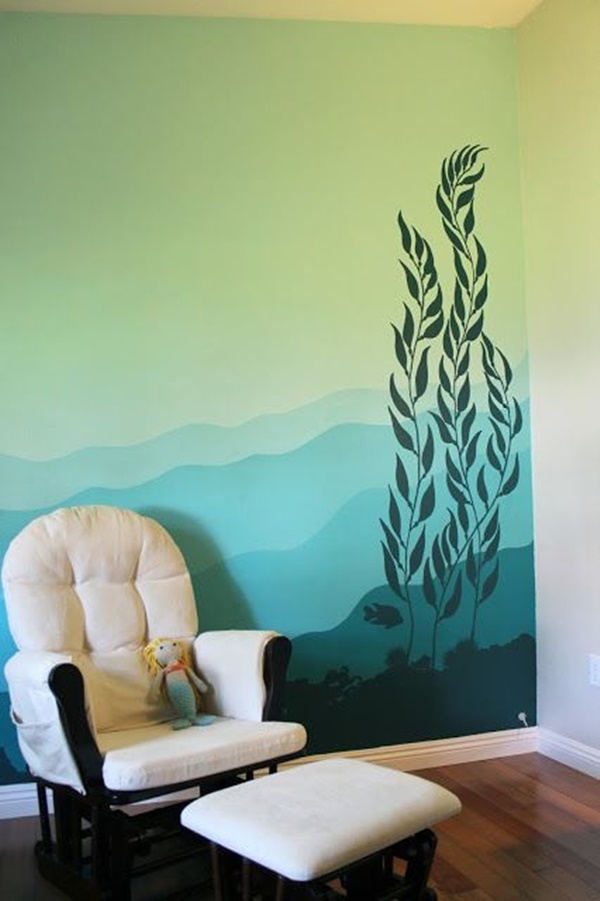 It's a piece of artwork that painted on wall or it could be applied directly on walls. There are plenty of DIY mural wall paintings that you can try to enhance the personality of your home. With vibrant and alive colors mural wall paintings are always there to gain you lot of appreciation.

Geometric wall paining: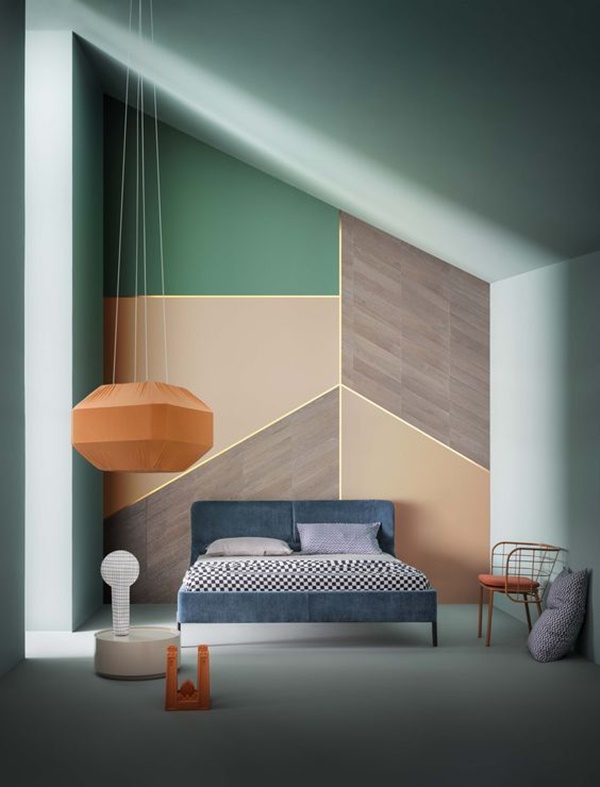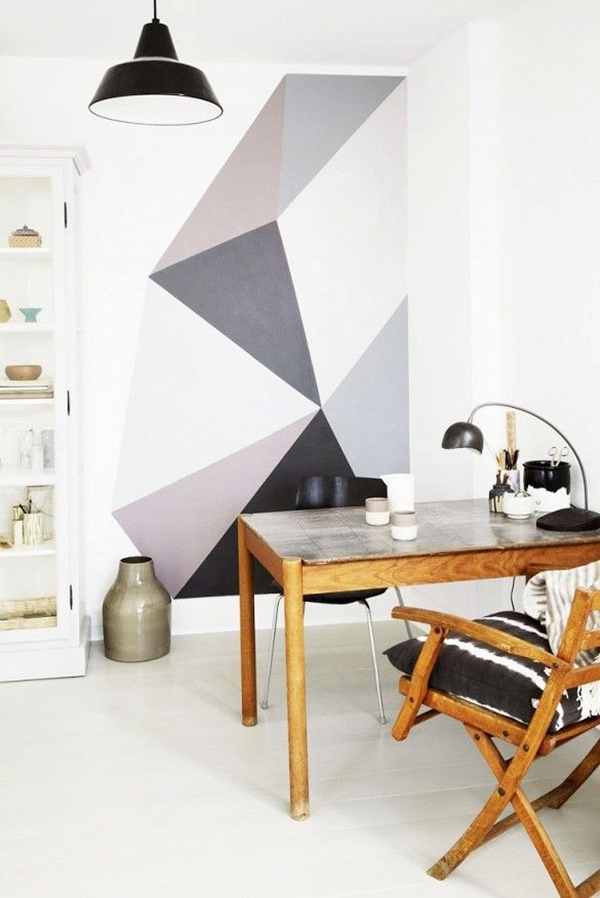 When it comes to bring walls a texture and formation, geometrical designs are inescapable. Look at this insane wall painting, it represents, soothing and relaxing color formation and decent patterns which differ each other in shape and design.
Textured paintings: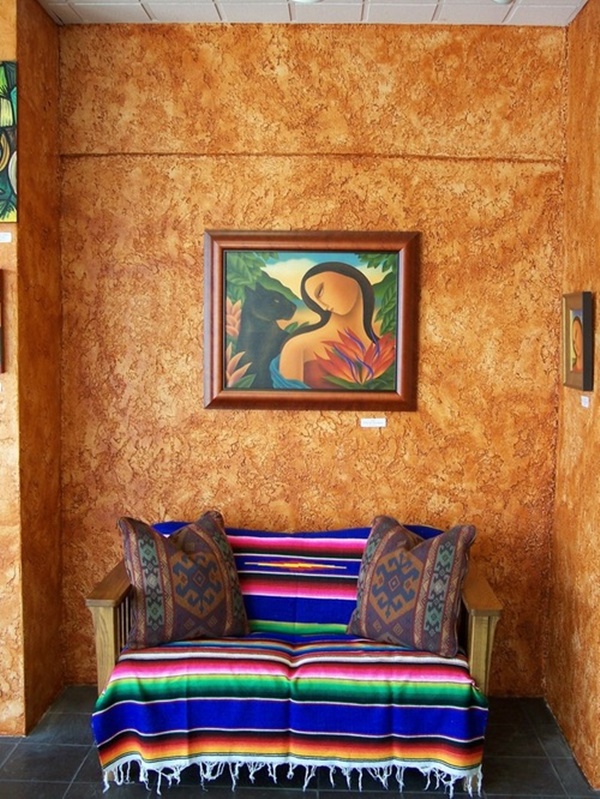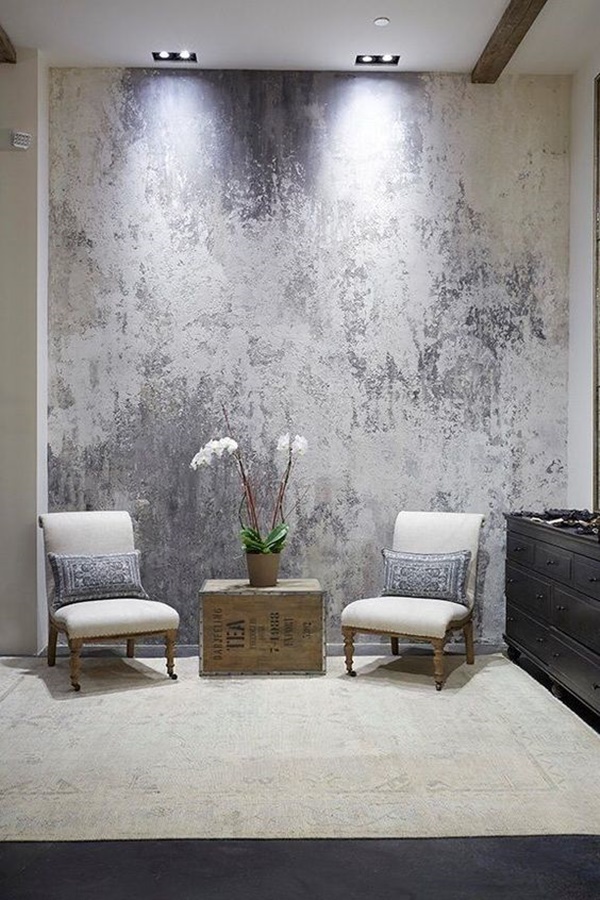 Textured design wall paints always bring aesthetic and grace to interiors and best thing about textured wall paintings are appearance. The symmetry and designs of textured wall panting looks exotic and astounding.
Different shades: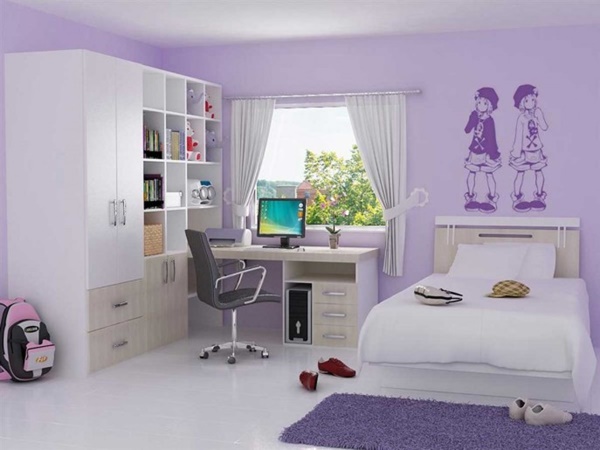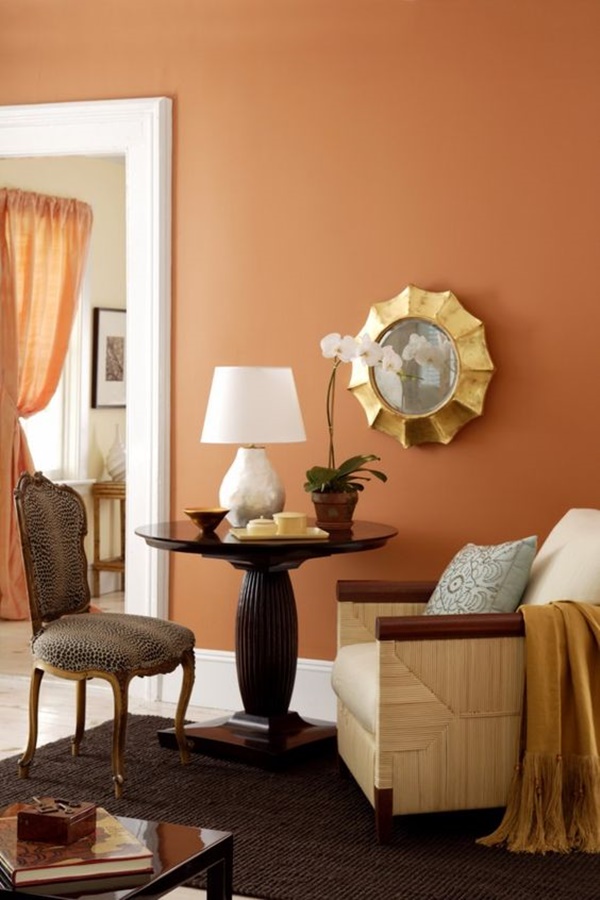 Shades are light or dark and when it comes to have a wall painting, you better think of the overall color of interiors and designs. Always consider few factors, i.e. weather, temperature, raw materials and other decorative stuffs and furniture.

Stencil wall paintings: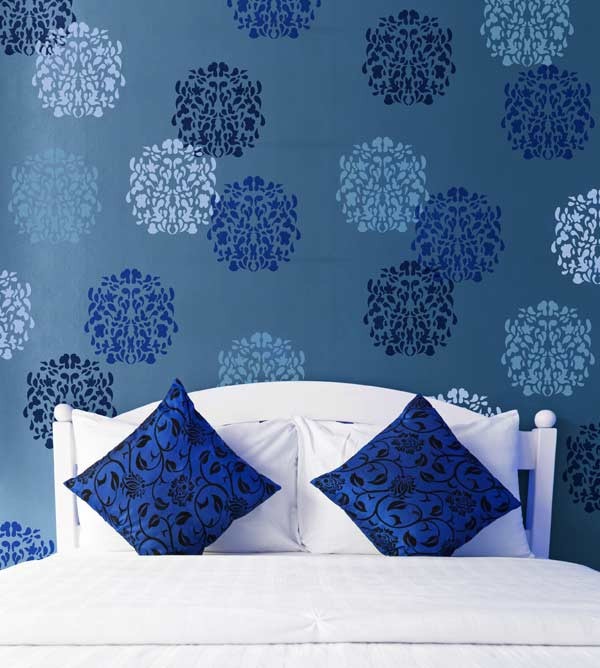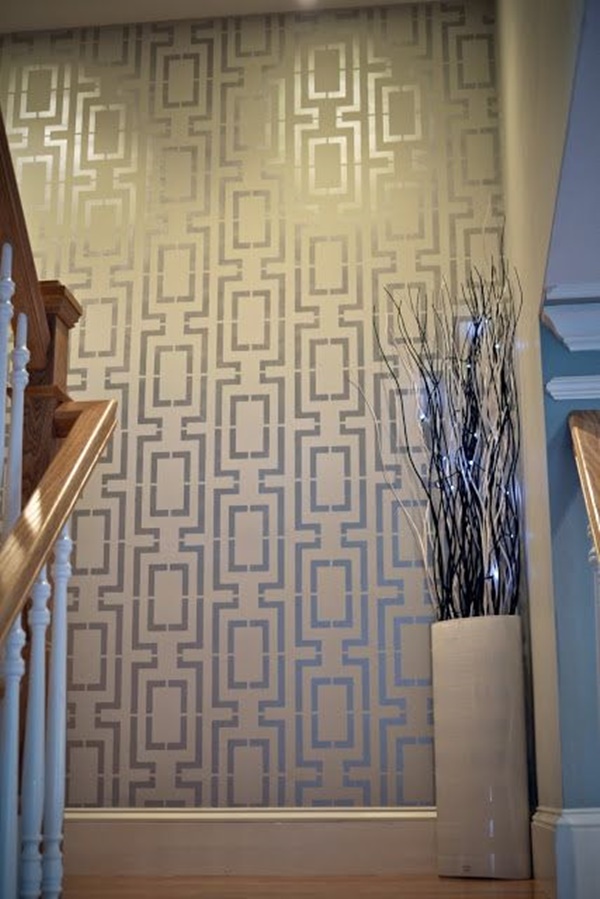 How could we forget adding stencil wall painting here? Want to try something unique for your bedroom or living room to inspire your guests. Stencils wall prints or paintings are designed made by cardboards which are shaped and designed in a certain way.
Disney inspired wall painting: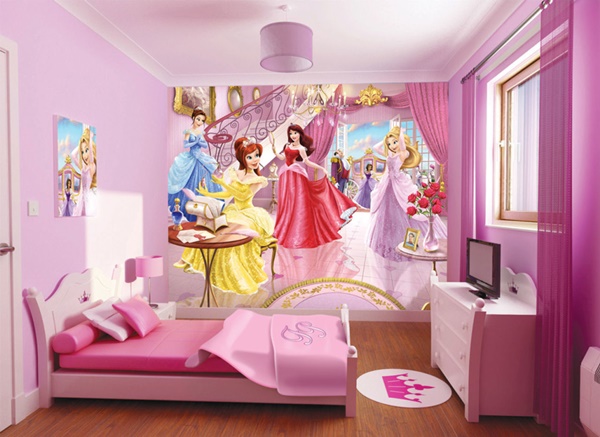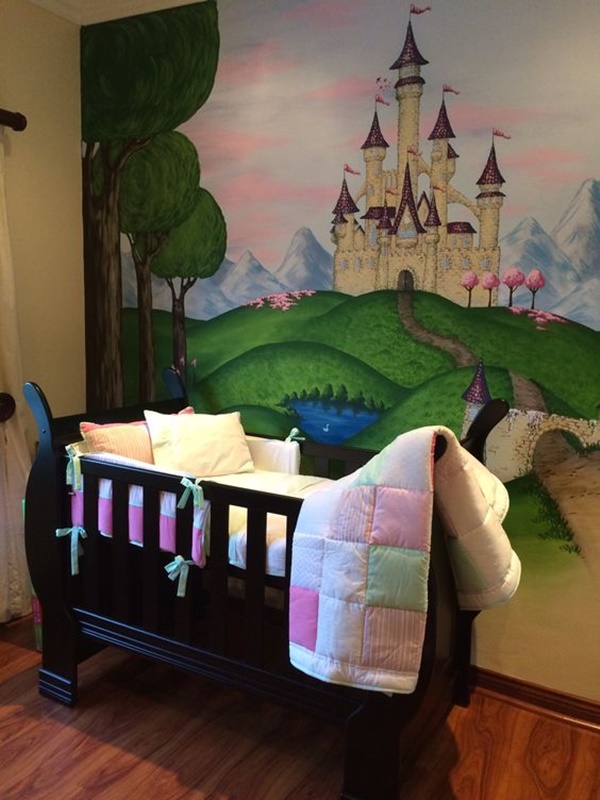 Ahan! It sounds cool, isn't? A best idea for kids' bedroom or for the cartoon lovers! Disney theme inspired easy wall painting designs can décor your indoor beautifully. Moreover, if you're going to décor your kids' bedroom then you better ask your kids if they want any specific cartoon or fictional character as wall painting.
Music inspired wall painting: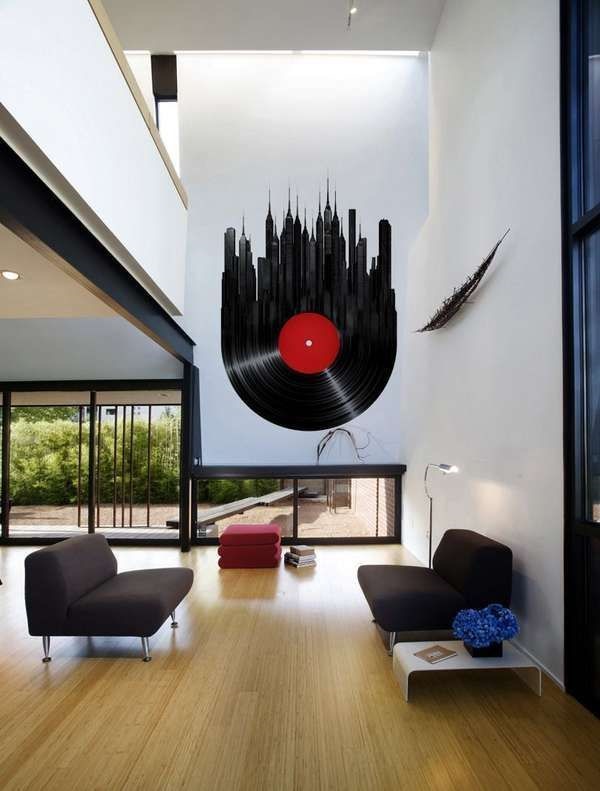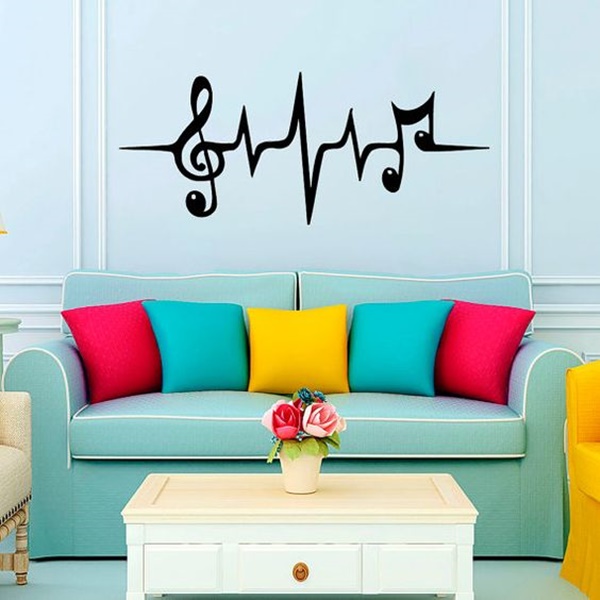 The thing is- you can have a complete interior design rather than just having a wall painting. Seriously, if you find music as your heart-beat or if you got a rock band wherein you play and perform, then, you better get stylish and catchy music inspired wall painting.

Matte wall painting: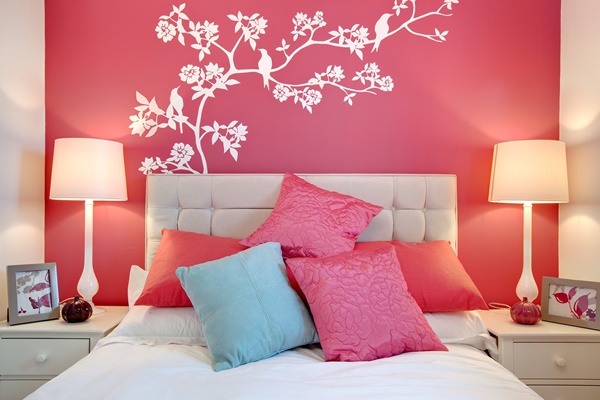 Let's call it a design which portrays landscaping and  represents suitable set of illusions. Matte wall paintings depict visual presentation and that's what matte wall painting designs are known for. In old days, matte paintings used to make by pastels on large sheet but thankfully, technology and creativity have got this art form a new height.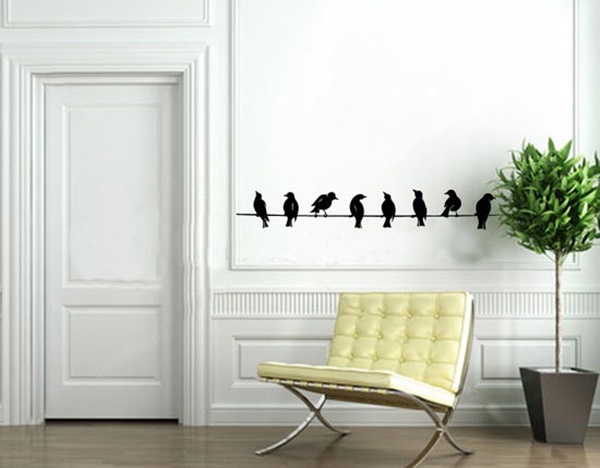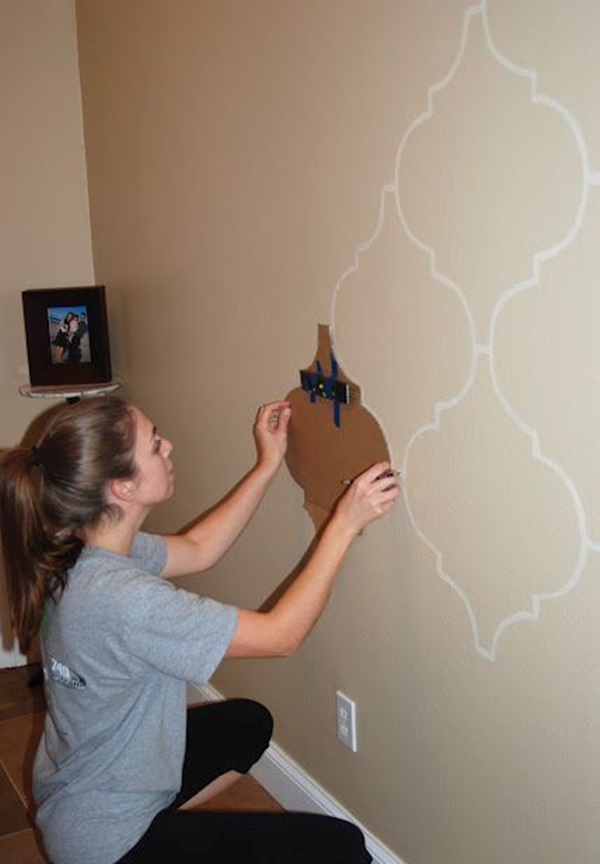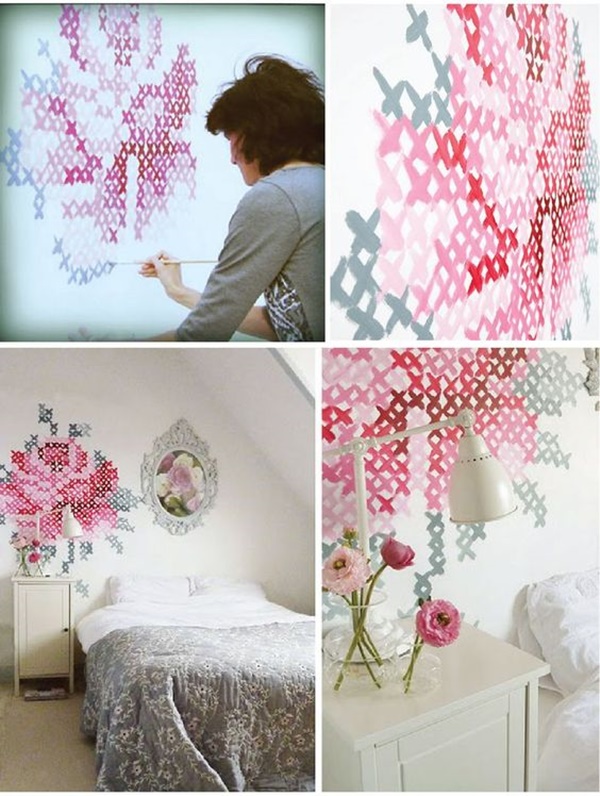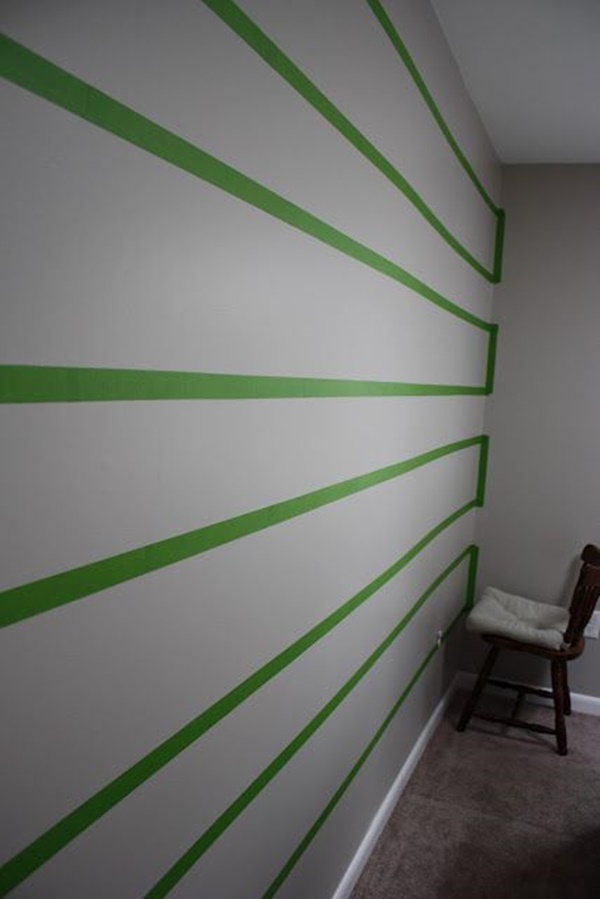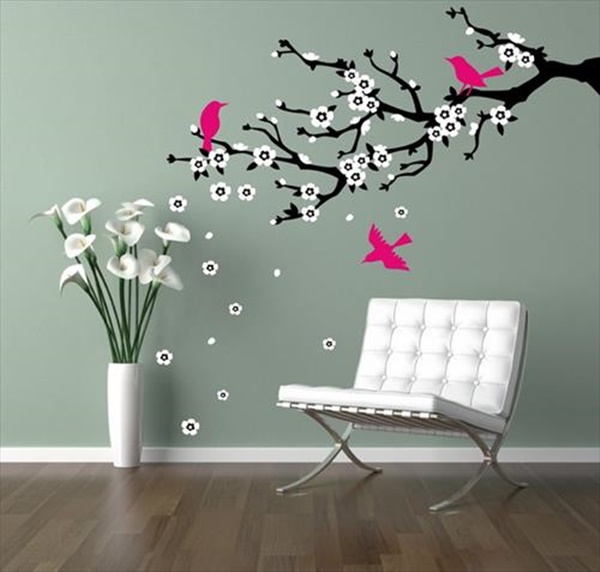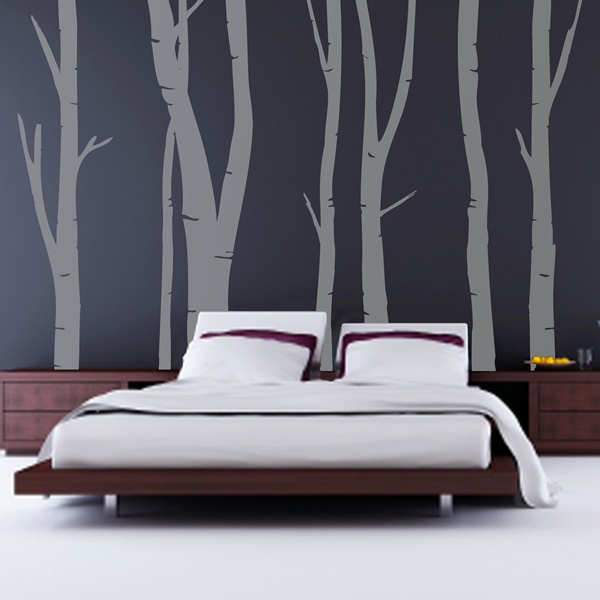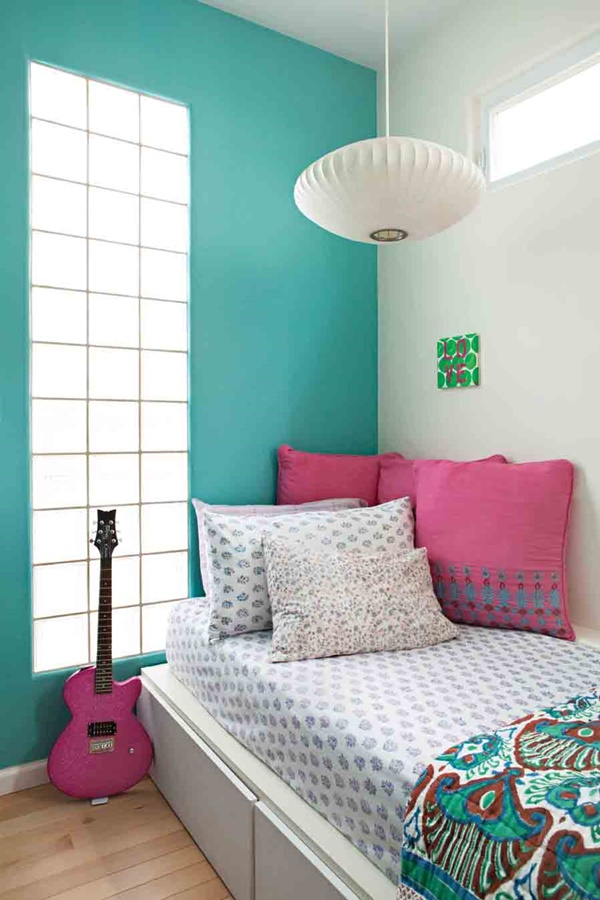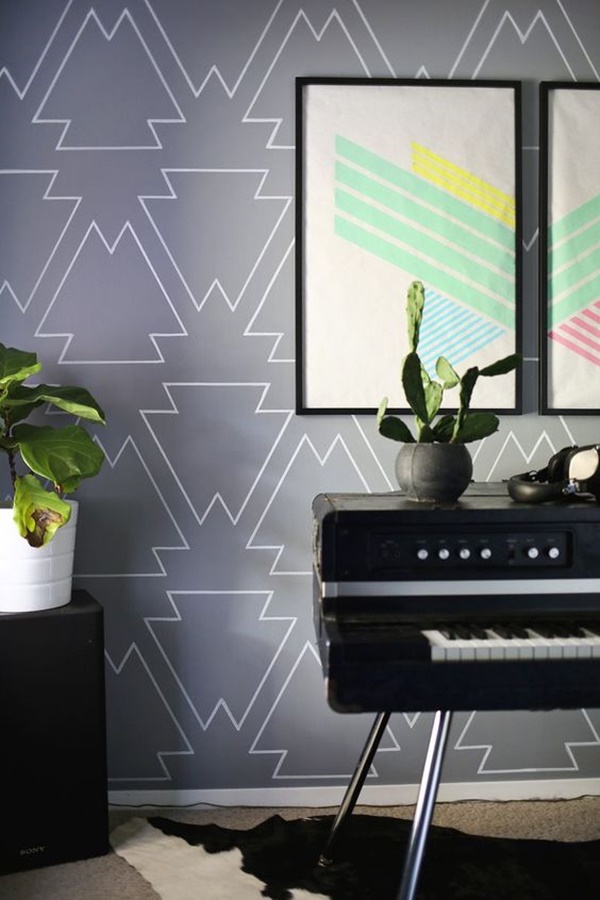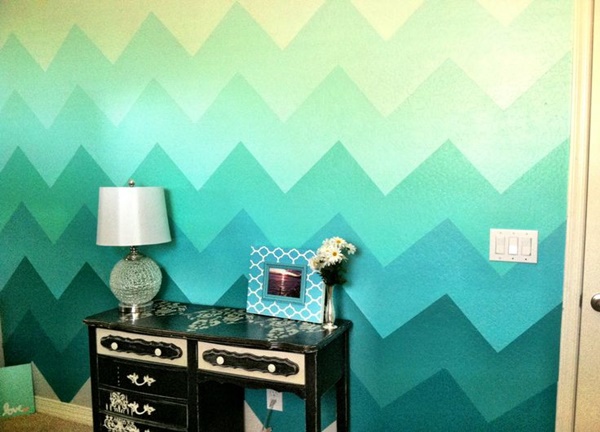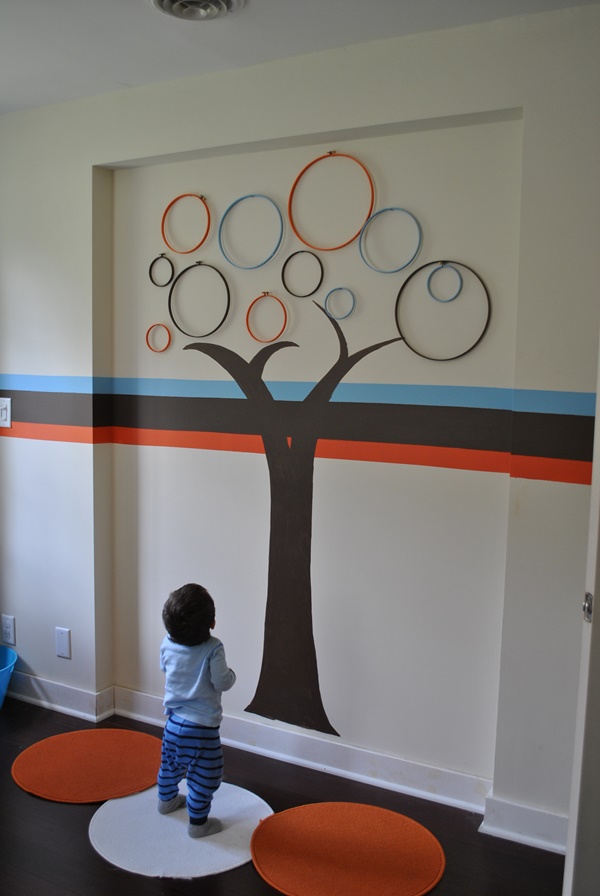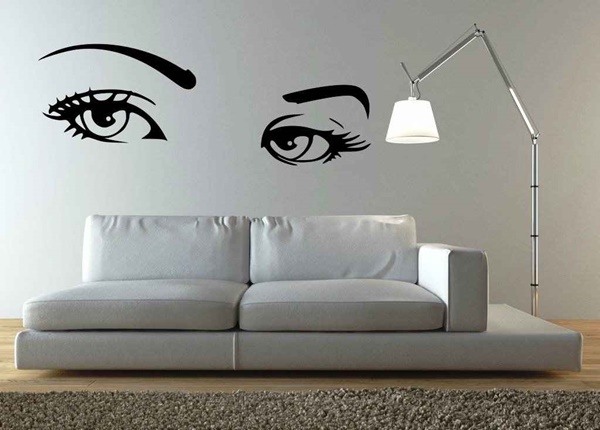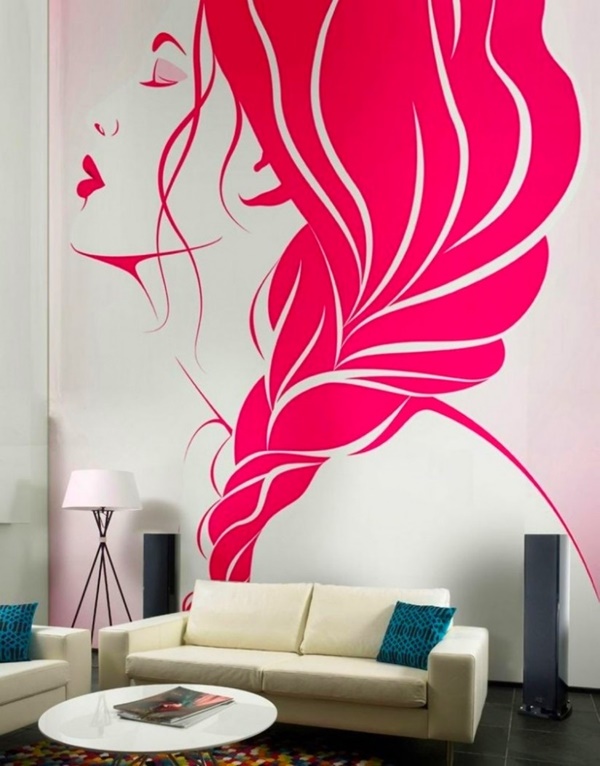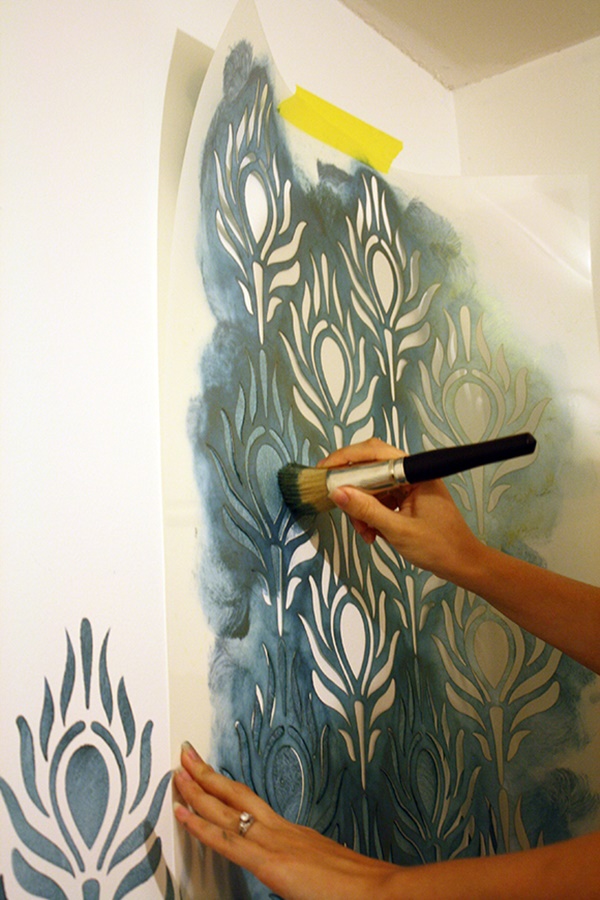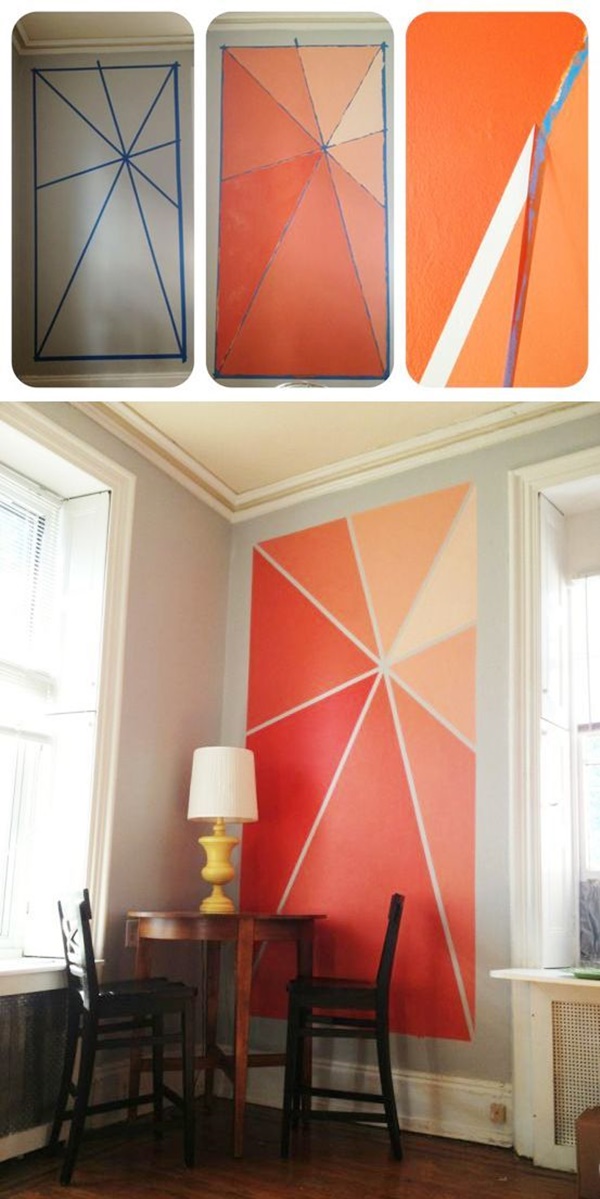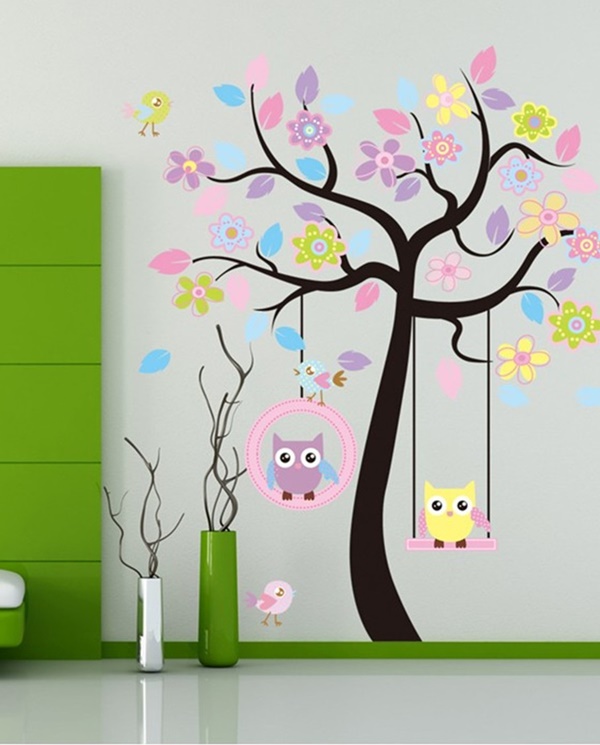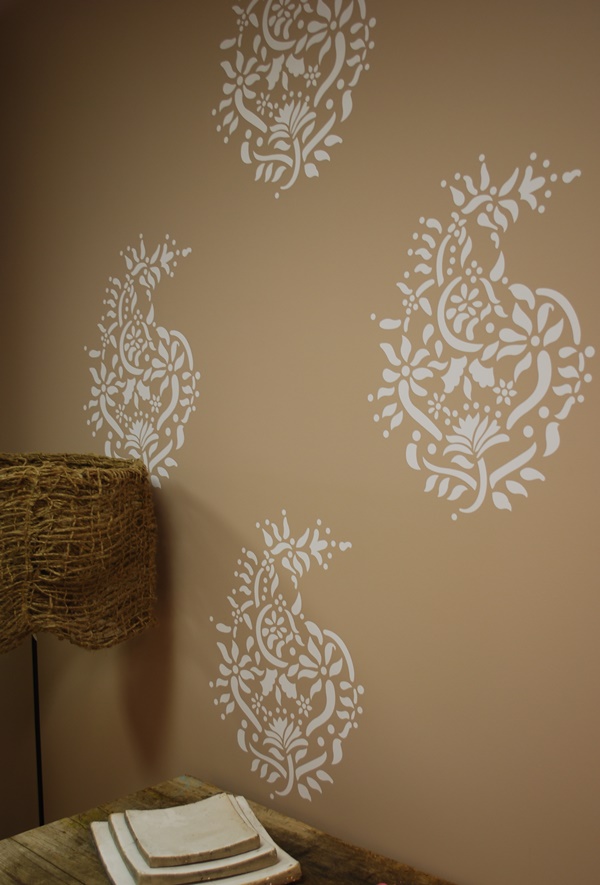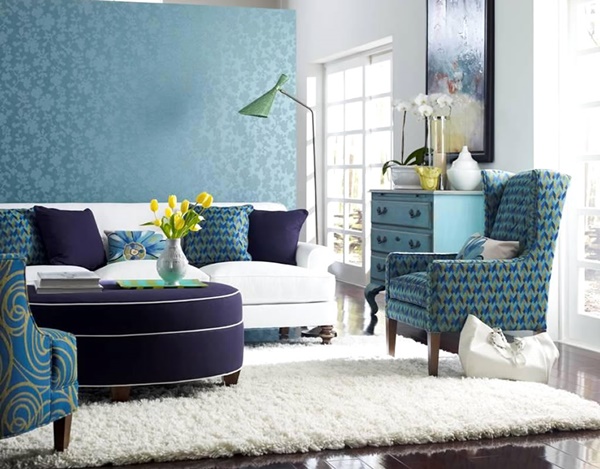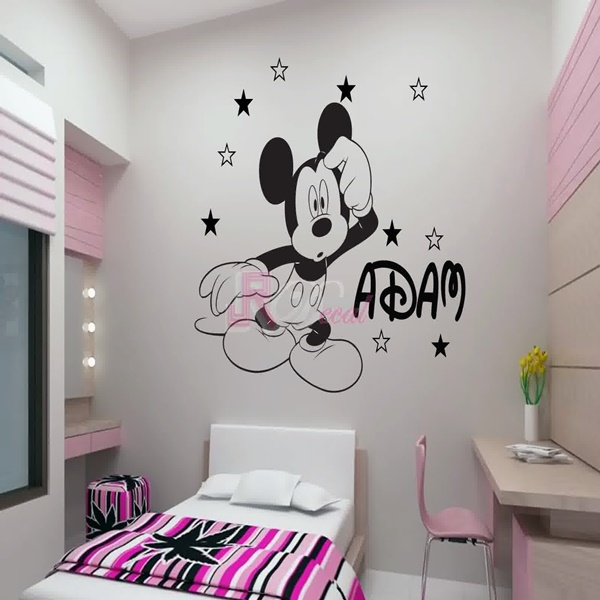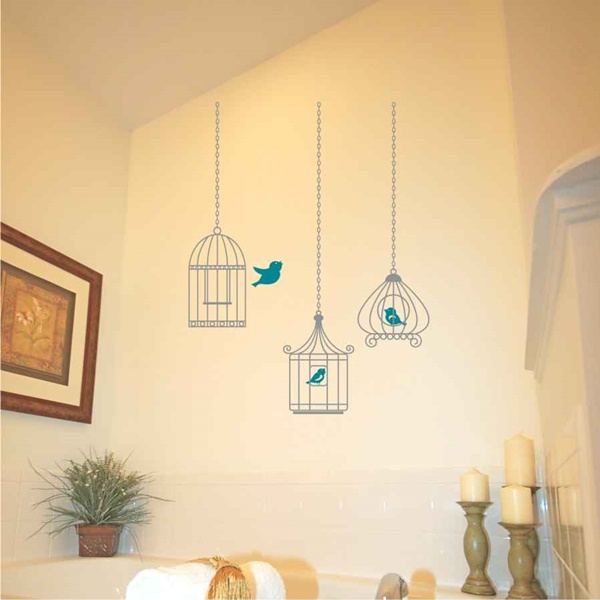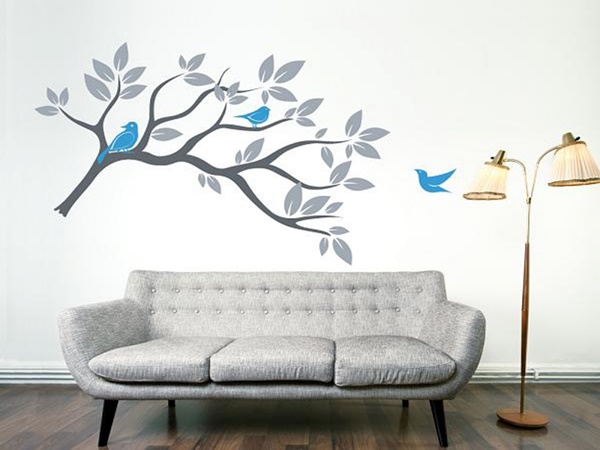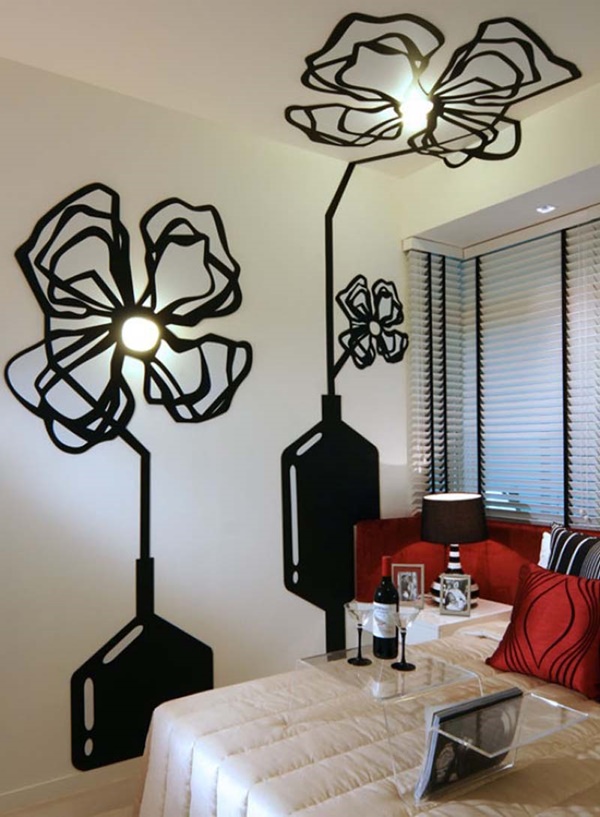 Once you're adamant about having a specific easy wall painting design make sure to hire an expert and professional team or you can get it done by yourself. Size of wall, dimension and area of your room or indoor are the things you better consider before buying materials and paint colors. Moreover, if you want to craft something unique you can do research work on internet, as there are plenty of designs in accordance with different walls. Feel free to drop us your feedback and suggestion on easy wall painting designs, in comment section. Let's paint walls and décor your home!