The thing is- there is nothing like small space or huge space but the furniture arrangements and storage hacks only. But if you still not agree with the above statement and consider your apartment congested then you really need some creative storage to maximize the space so as to use it properly and comfortably. Moreover, there are loft bed designs and furniture DIY projects that bring you multi functional purpose and comfy space in home.  This post is entirely dedicated to easy storage ideas for small spaces and we assure you by following these ideas you are going to have cool and spacious indoor.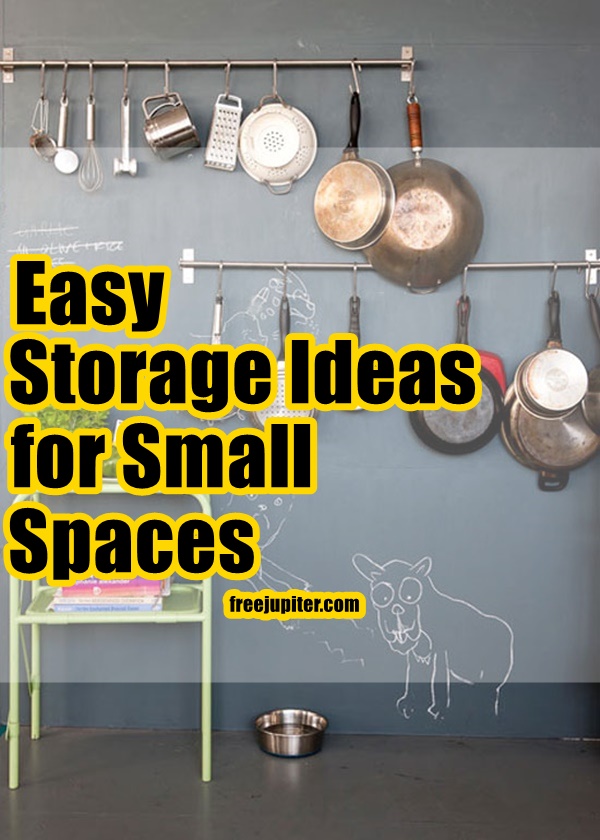 Easy Storage Ideas for Small Spaces
Space under kitchen sink: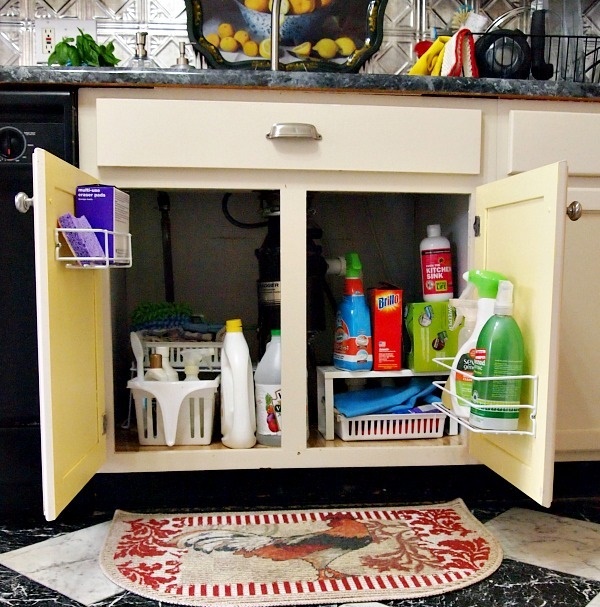 How you use that dead space under kitchen sink? May be you keep it vacant but this place can be used for smart purpose by hiding and keeping hand wash, other stuffs which you want to keep away from kids. This hidden space can be used as well organized space for such awesome reason. No drilling, no destruction but only tension rod and it's done. Moreover, you can use this space for placing trash-bin.

Towel basket on wall: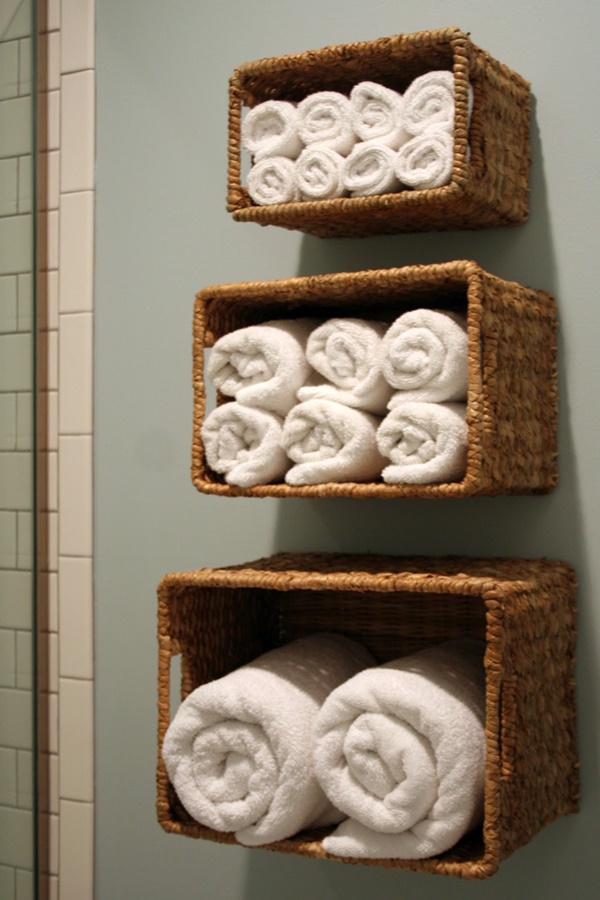 You don't have to get it from wardrobe anymore instead having such clever hack in small space bath room can relax you. By making a basket on wall will ensure you the beauty and easy access to the most important stuff in bathroom. I'm pretty sure this storage hack can win you lot of appreciation once your pals or guests see this in bath room.

PVC pipe shoe rack: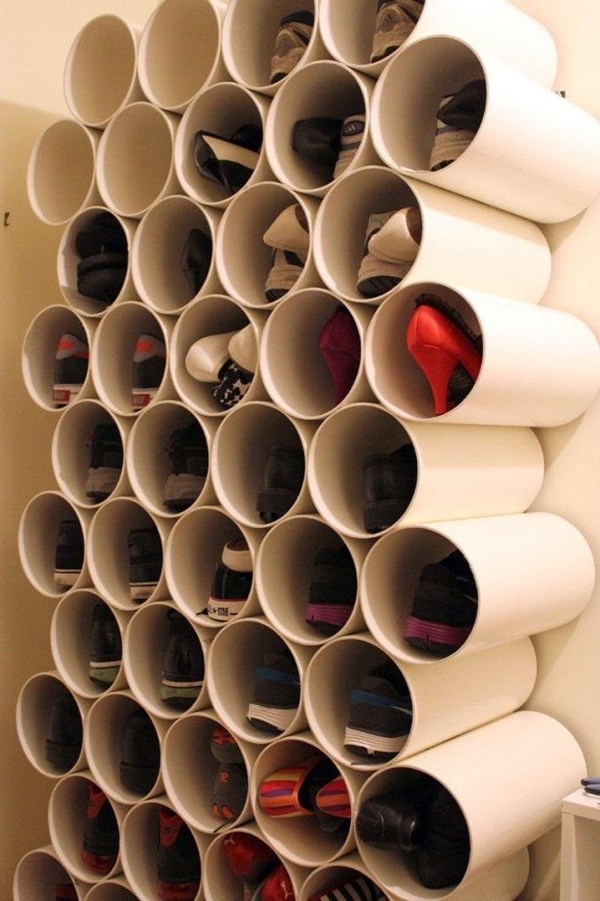 This looks damn cool, isn't? Have you ever thought of using PVC pipes that way? You might get old PVC pipe from store room or buy them from market and it depends on your requirement how much space you need to store your shoe or slippers. This hacks lets you store shoes and slippers vertically which gains you some space to move freely and ot makes show arrangement looks properly executed.

Multi purpose Loft bed: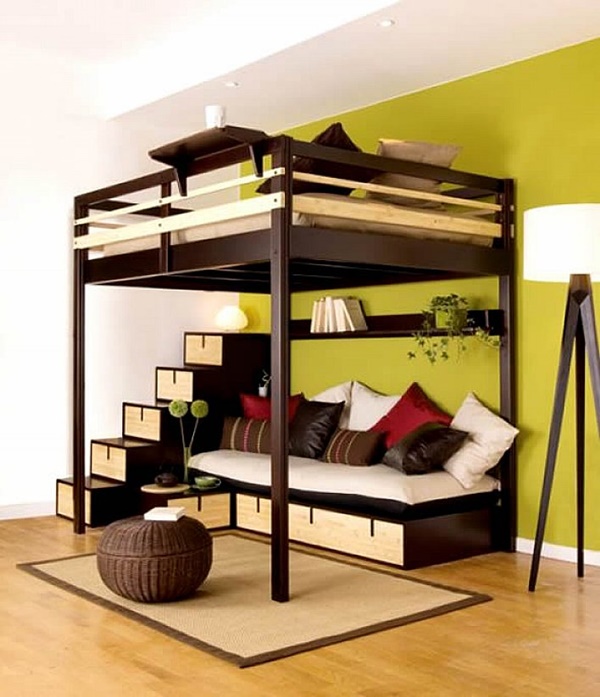 Loft bed designs are in trend and you won't deny saying them cool. Bed needs huge space and if your bedroom is not that much big or huge having a loft bed design with storage space would be the best thing for your room.
Space under stairs: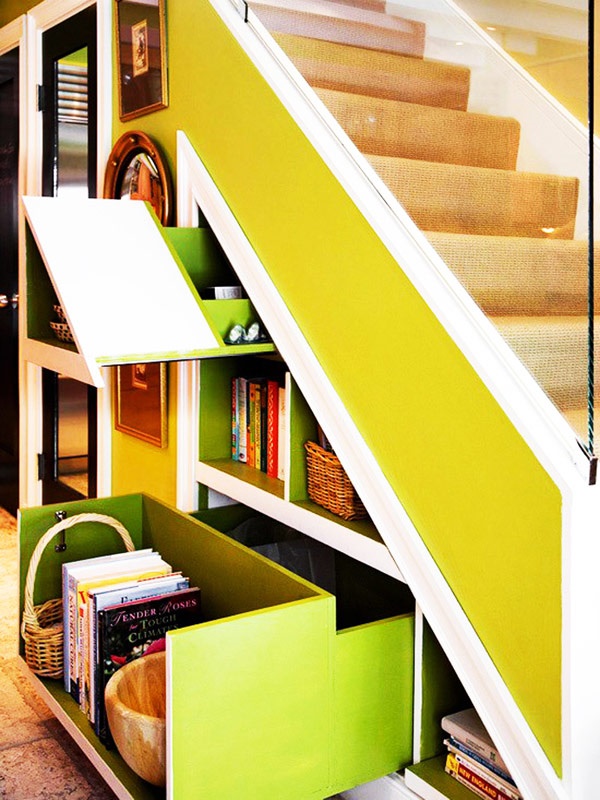 Yes, most of the time space under the stairs can be used for not-so-important purpose but people use decorative stuff there to fill the space. Since, your indoor is not so spacious why not to use that vacant space under stairs and you need to install doors there and it's done. This hidden place can be used to store tools, shoes or can be used as small store room.
Install shelf above door: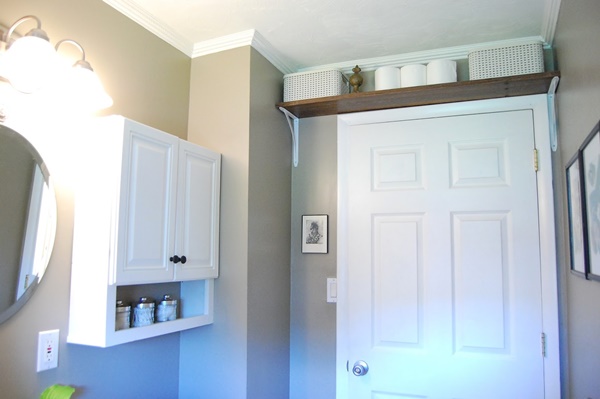 You would not have thought of this smart hack, right? Having shelf above door in bathroom or bedroom can give you enough space to put clothes or books and such shelf can be used for storing the stuff you don't want kids to touch or use.
Laundry basket storage cabinet: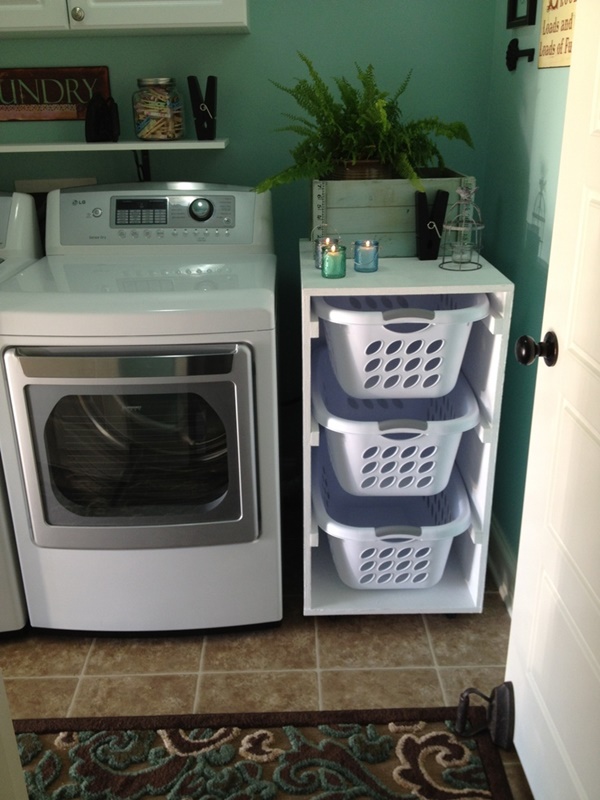 It's always messy and disturbing when you have to wash clothes but could not find them all when in need. Yes, it is! And you want all that stuff and clothes away from your bedroom or don't want to ruin your well organized wardrobe. Hence opt this laundry basket storage cabinet and use space smartly.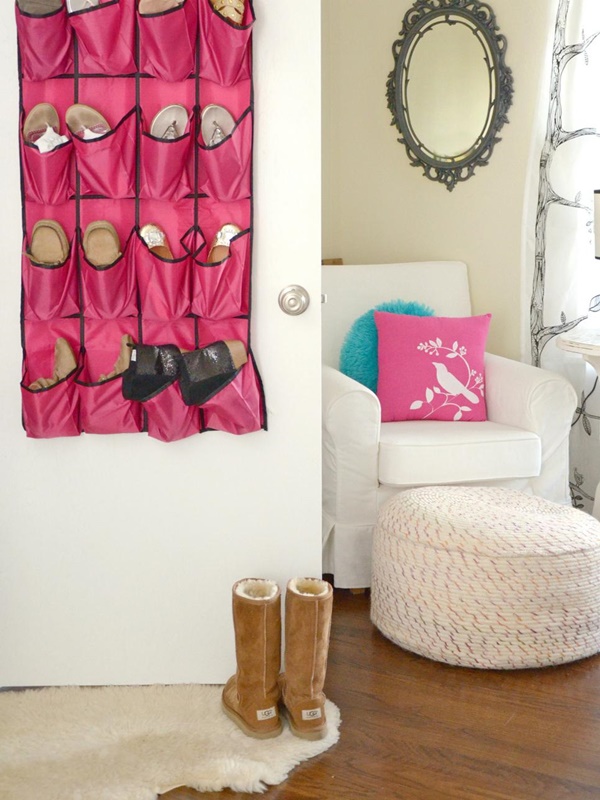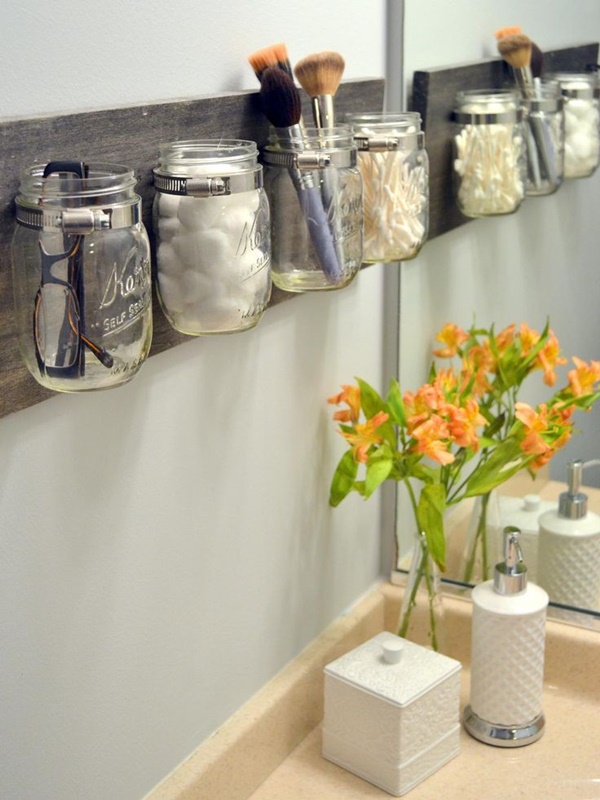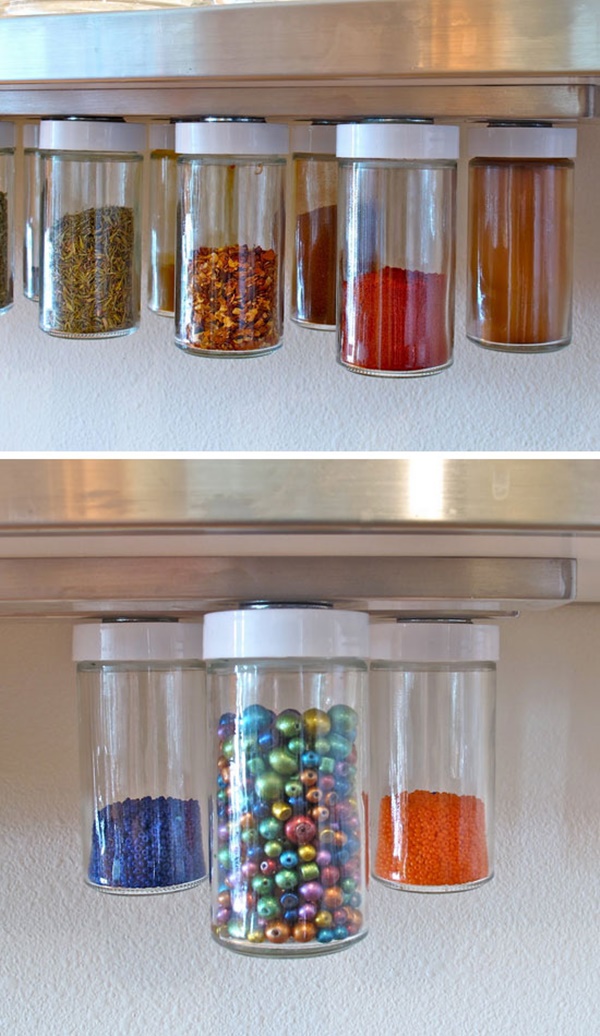 Easy storage ideas for small spaces can give you relaxing feeling and spacious indoor area so you can walk freely and that makes house looks adorable since there will be no more hustle or congested space around you. Do let us know more storage hacks and ideas in comment section and your suggestions.