It always takes that one step of courage to do something you always wanted to, be it getting that hair styled or opening a full-blown business. If you have been on the lookout for a good catalogue-styled guide to lead you through the path of opening a frozen yoghurt business, this is your one-stop for all your queries. 
You have resolved for a good business idea, but resolve is not the only thing needed in opening a business. There is so much more to everything that goes into the making of a successful venture- it needs strategizing and correct marketing.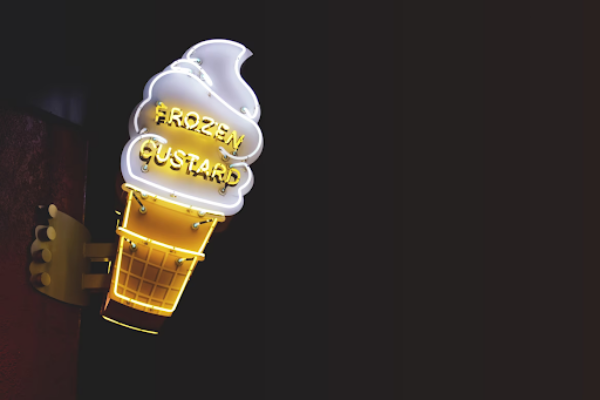 Chalking out a business plan
Some effort doing market research proves fruitful as it tells you whether it is possible to turn your business idea into a business reality. The foremost thing one needs to do is analyse the competition- this is known as competitive analysis. The competitive analysis makes one aware of the threats and advantages in the field and strategizes accordingly. 
Some of the top frozen yoghurt chains in the business as of today include:
Menchie's Frozen Yoghurt

Sweet Frog

Orange Leaf Frozen Yoghurt

Frost Boy

Golden Spoon 

Red Mango

Sour Sally

Handel's Homemade Ice Cream and Yogurt

Yumilicious

TCBY

Wakaberry

Pressed Juicery

FroyoWorld
It is essential to know your customers and the downsides of customer service of other companies/ stores in competition. Learn from their mistakes and inculcate your own unique strategies into making your frozen yoghurt more sumptuous and appealing!
Setting a budget for the company
With entry costs comparatively lower than other industries out in the market, there are no rigid and complicated licensing conditions. 
However initial costs of the business would approximately reach up to $25,000 to $30,000. If you are not able to accumulate that kind of capital, you may opt for a franchise agreement.  This agreement covers all costs, including monthly advertising and marketing, royalty fees and other requirements as such.
As much as costs go, you definitely need to have the following things in mind:
It is essential to prioritize and set up the must-haves for your business, which includes industrial mixers,  furniture and display advertisements. 

Reduce costs wherever possible. 

Pay attention to how much cash is coming in and going out in the initial days of the business. 
Keep aside a budget for variable costs which may include repairs, employee remunerations, permit renewing and bringing in fresh stocks frequently. 
Determine your style 
One of the most crucial things to do prior to opening a business is to have an idea of how you want your business to look like. This may include the thematic concern of your store (if you have any in mind) as well as the kind of yoghurt you expect to sell.
Given the vast competition in this growing industry, what we would like you to consider is the local competition- look at what others around you are selling. Selling something common will make it hard for your business to grow and be unique.
Choose whether you want to sell-
Selling wholesale yoghurt

Traditional frozen yoghurt

Selling yoghurt via an online platform

Open store- self serve or full service

Opening a frozen yoghurt chain

Selling ingredients for yoghurt recipes

Preparing yoghurt parfaits
Customer satisfaction is a major aspect in this field and guesses what makes your products more attractive and sellable in a world of climatic degradation? Environment-friendly packaging. Using green packaging instead of plastic and approaching a wine glass bottle manufacturer instead of plastic suppliers is a good approach.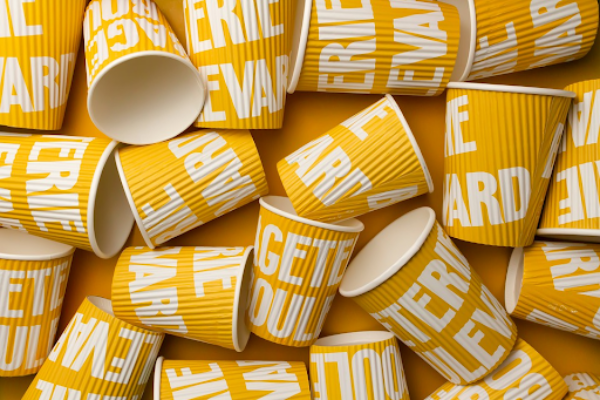 Get familiar with legal requirements- 
 Know what business structure suits you best. The form of structure that you incorporate may directly influence certain factors of your income, taxes and other liabilities. 
You may have the option to choose a C Corporation or S Corporation legal structure. But our opinion goes with the Limited Liability Company structure for it is less complicated and provides more taxation flexibilities. 
Insurance coverage
Now that you have started providing products to the market, you need some quintessential insurance coverage for added safety and protection of capital. Some of these insurance coverages are listed below: 
Liability Insurance – General

Liability Insurance- Product

Commercial Auto Insurance

Workers' Compensation Insurance

All Risk Equipment Insurance
Obtain Certification
Certification is a very important aspect of the whole production process. They go on to show your professionalism and health concerns for your customers. These certifications are:
Customer Service and Sales Certification (CSSC)

Global Food Safety Initiative  (GFSI)

Retail Management Certification (RMC)

Advanced Customer Service and Sales Certification (ACSSC)
Monetizing your business 
The frozen yoghurt industry is in its second wave of emergence as a fruitful industry in terms of revenues since its arrival in the 1970s. 
With more market requirements of frozen yoghurt each year, more than a hundred million gallons of the product is being produced in America alone, annually. 
Once open, you will look for ways to start seeing profits without wasting too much on supply costs in the initial days. 
Setting up a clear menu is an important part of the deal- know what you are serving. Know the expenses that went from your end in the making of the product and profit-wise charge three to four times the initial cost. For instance, if the dried fruit froyo took up $2 as cost, charge $6 dollars for the product. 
This is essential because the pricing needs to cover other expenses of the business and not just the product cost. Make sure you retain that profit margin. 
Keeping a stable profit chain
The very final step in the guide is accumulating profits as well as revenue from the business. This can be done by following certain steps. However, do not forget to be unique and think out of the box in order to create new strategies for there is no proper catalogue to making your business successful. 
Innovate and Strategize

Increase customer engagement

Keep track of financial statements

Stay trendy in the business field
Keeping all this in mind, we wish you our best in all the endeavours you make. Way to go!