Halloween – a time to go trick or treating with your friends and decorate your houses with pumpkins in all shapes and sizes. You don't need to spend a fortune when looking for easy Halloween decorations ideas as they are attractive, funny…one can't resist of trying them for once. Within few minutes you can actually create some amazing pieces to display for the holiday/party.What if you could get more creative and make some decorations that really catch the eye? Here are 8 easy Halloween craft ideas and projects for you to try.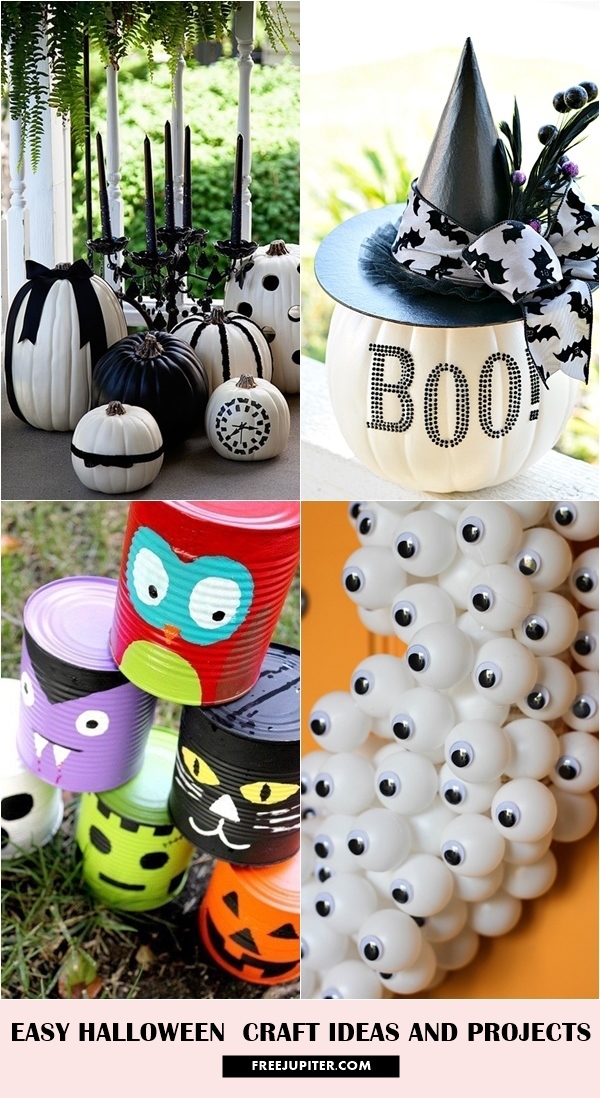 Easy Halloween Craft Ideas and Projects
Tin Can Bowling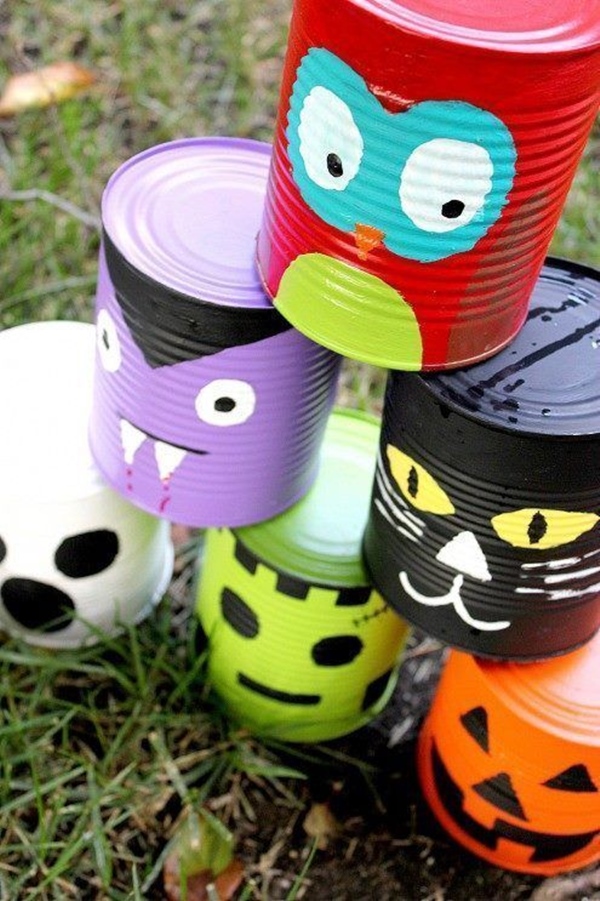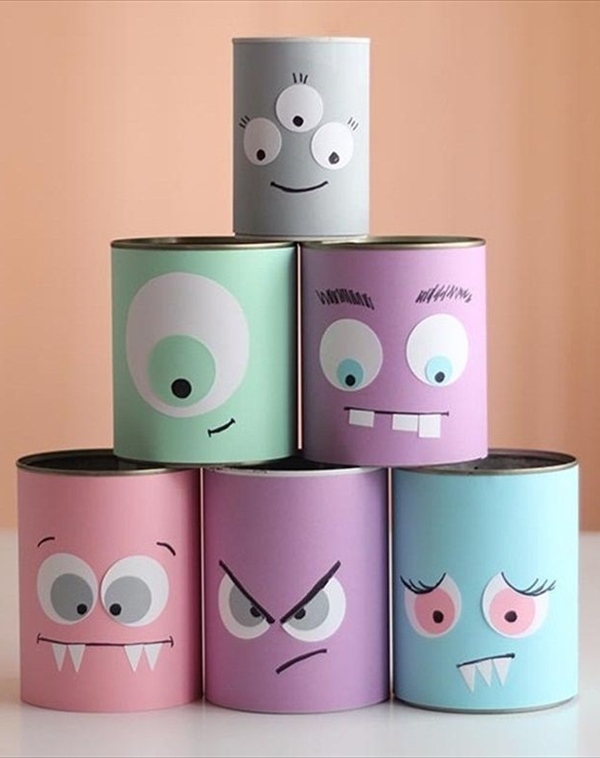 This is one of the easy Halloween craft ideas and projects that you can start with.
Take some tin cans and cover them with different colored construction paper.
Paint on some scary eyes, nose, and mouth.
You can get creative and add different hairstyles as well.
Arrange the tin cans in a stack and go bowling with them!
Halloween Village Lights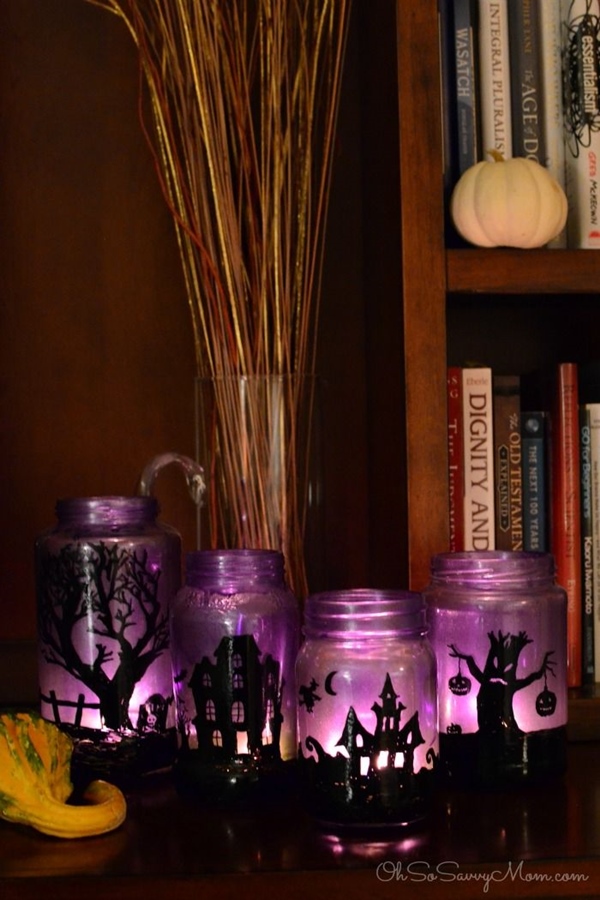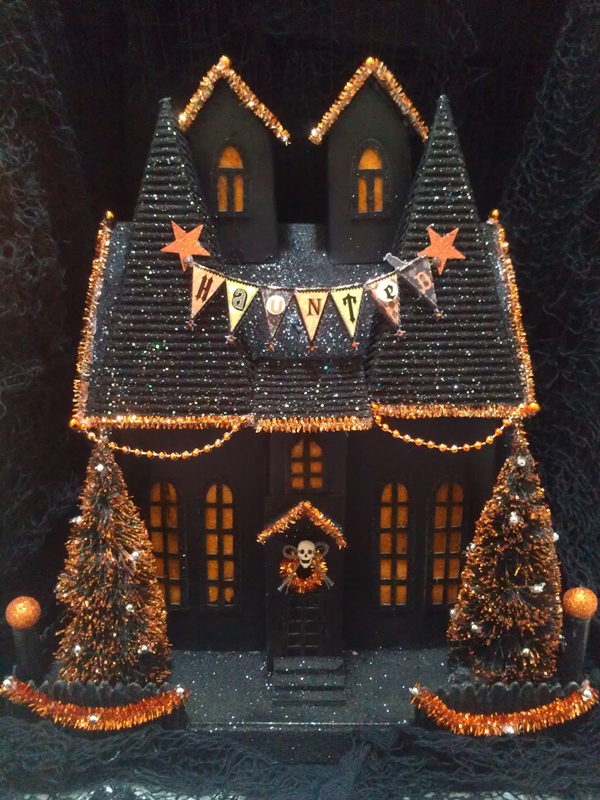 These lights are another of the nice and easy Halloween craft ideas and projects that will look great on the D-day.
Take four jars of different sizes (not too short or thin ones)
Spray the inside or outside of the jar with purple or blue metallic spray paint.
Dry the jars.
Now print out some Halloween stencils, place them in the jar, and trace the outlines with a paint pen.
Fill in the images with your pen and dry your artwork overnight.
Put tea candles into the jars and place them where everyone can see.
Raven Pumpkin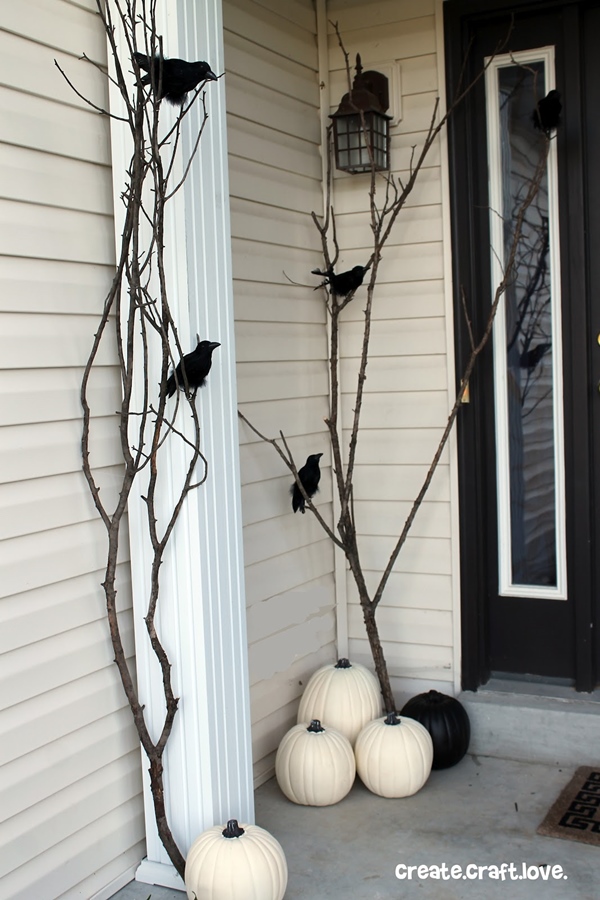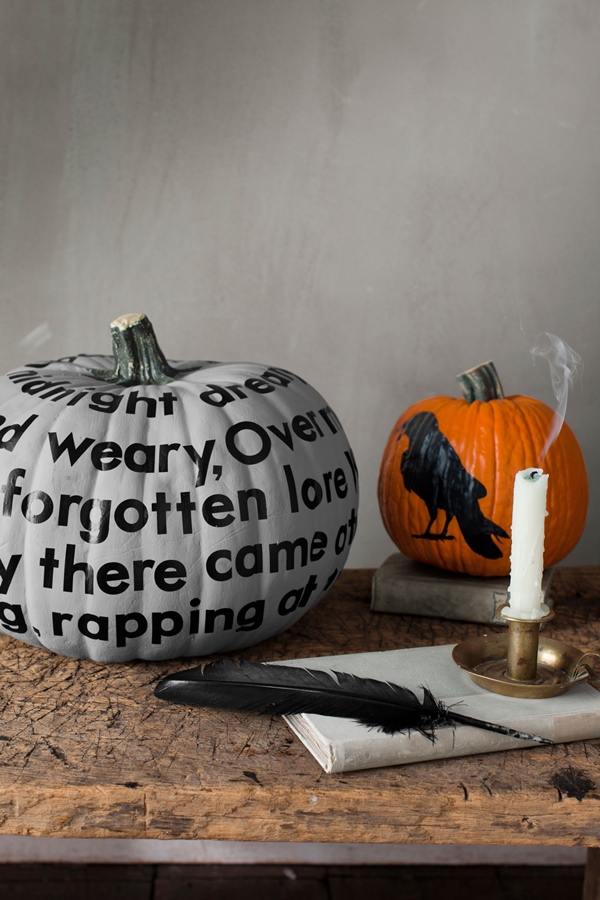 Download, print, and cut out the picture of a raven.
Trace the outline onto a nice and large pumpkin.
Use a fine-tip brush to fill in the outline with black acrylic paint.
Dry it and then place the pumpkin on a layer of moss inside a glass cloche.
Painted Pumpkins in Black and White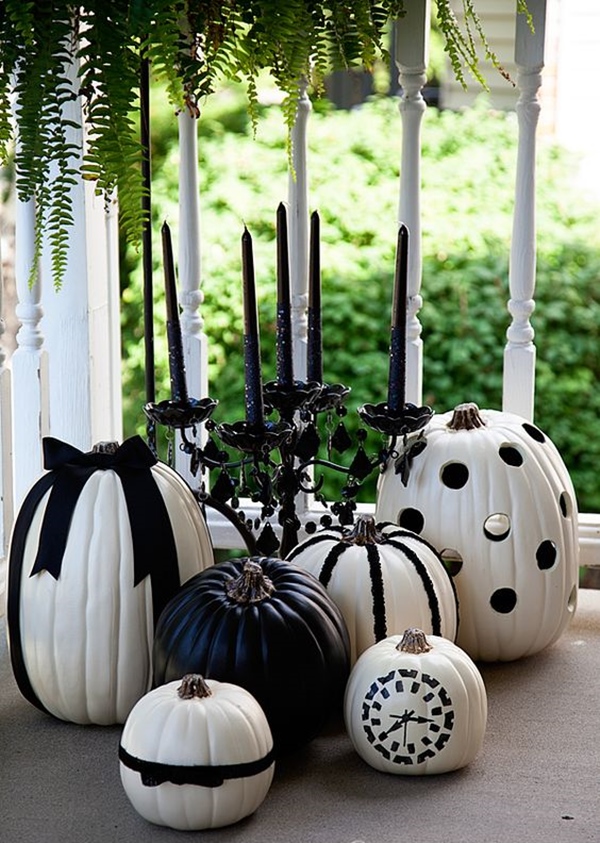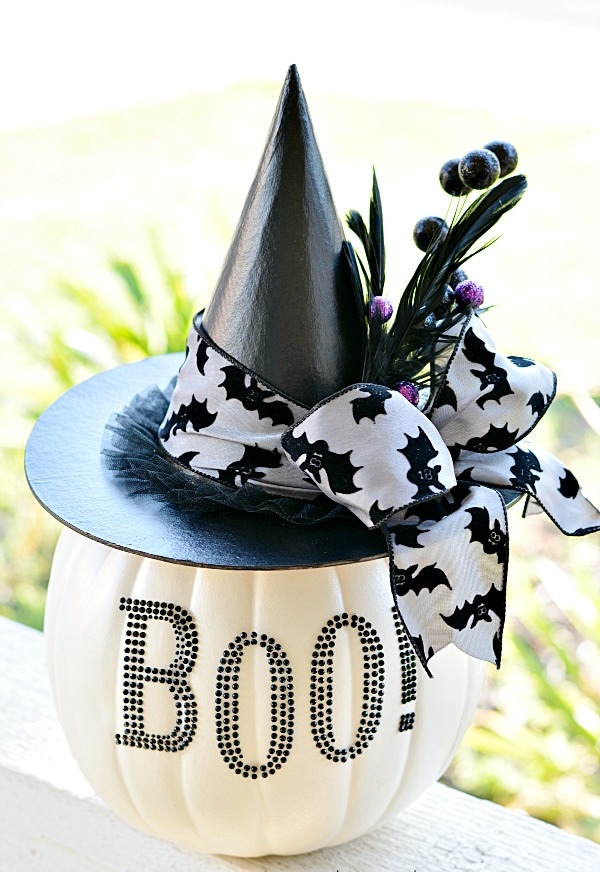 Paint an entire pumpkin with white acrylic paint and let it dry.
Use a black fine-tip paint pen or black flat acrylic craft paint to draw different images on to the pumpkins.
Let the pumpkins dry and display them on your front porch.
Magnifying Glasses with Eyes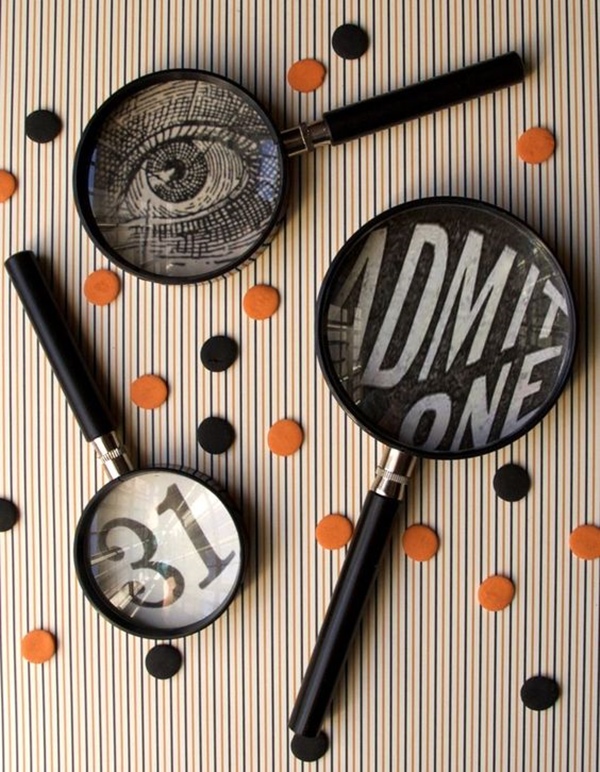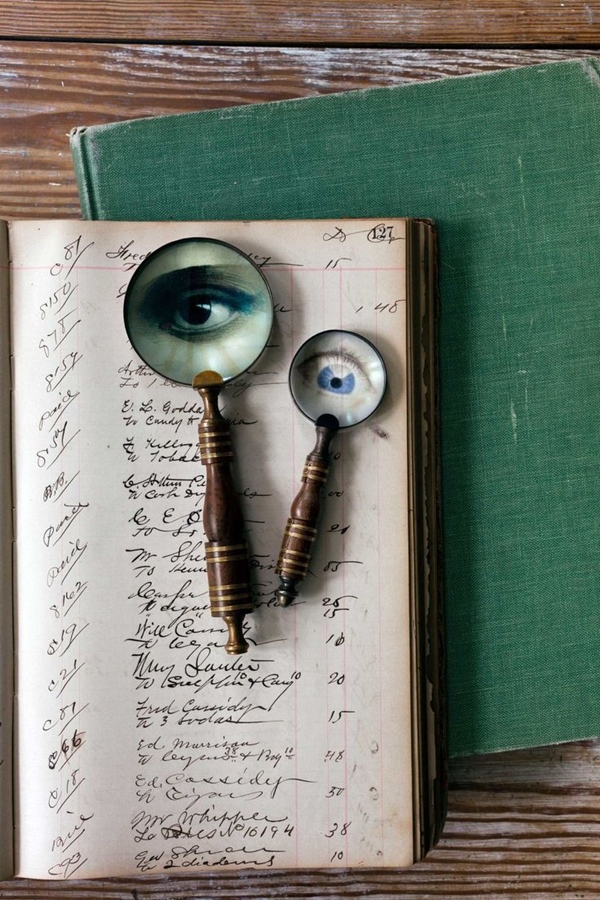 Decorate your home with one of these easy Halloween craft ideas and projects.
Download different eye images from the Internet and resize them to fit a magnifying glass.
Print on vellum paper.
Cut the image into the same size as the glass and paste it with a narrow clear tap.
Book Bats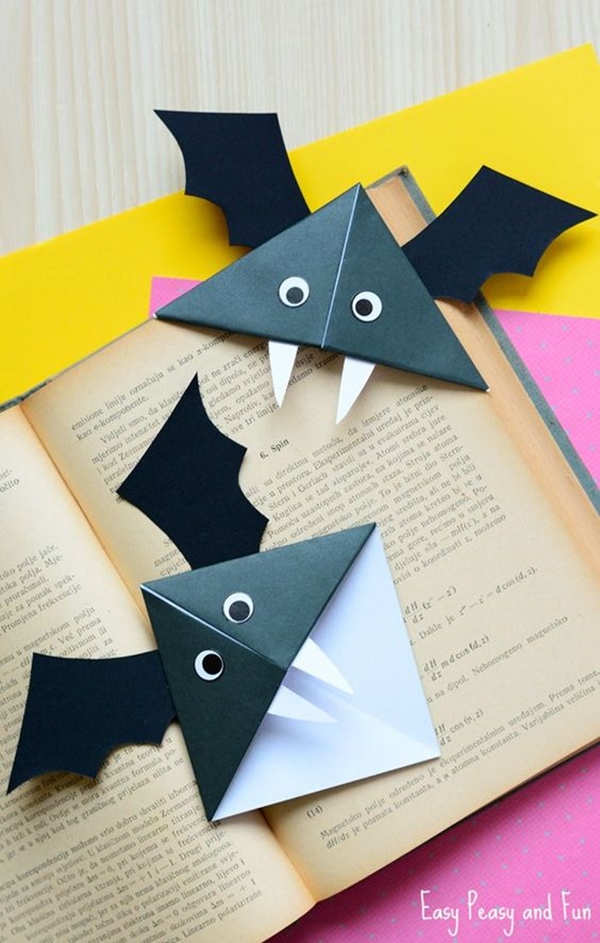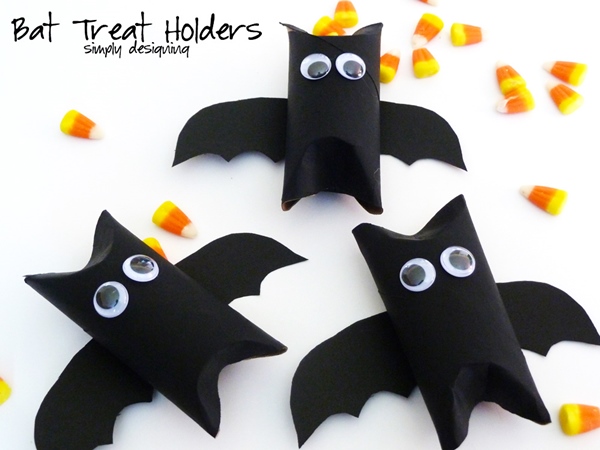 Take a 300 – 500 page book and find its center.
Fold 50 pages on each side for the bat body.
Continue folding 50 pages inwards for wings and secure them with hot glue.
Spray paint the book black.
Hammer two long nails in the wall, a wingspan apart.
Place the outer folds on the nails and display.
Scary Eyeball Wreath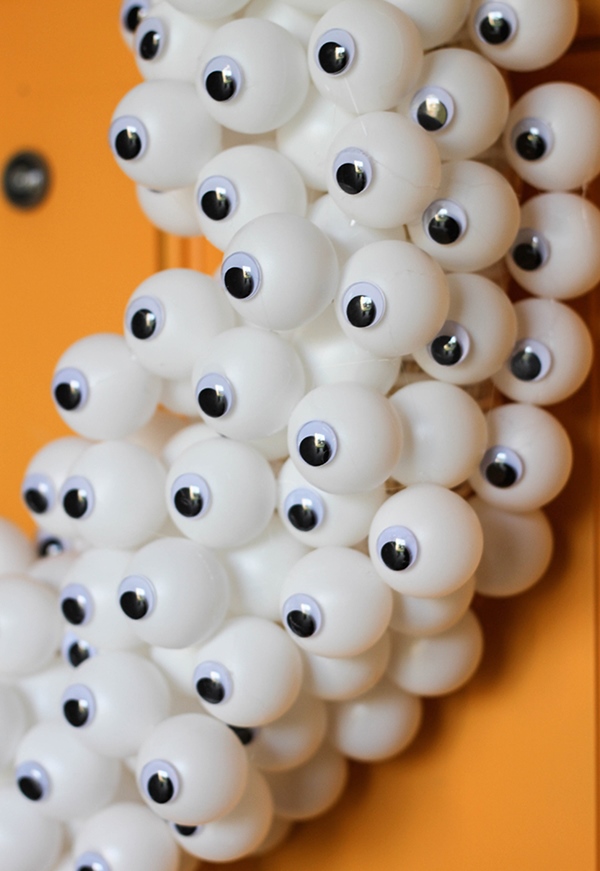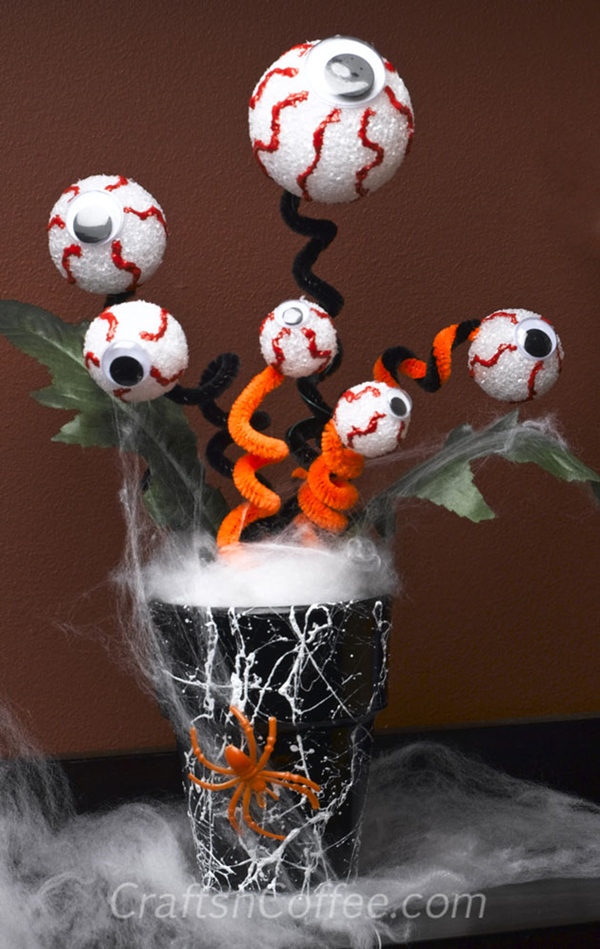 Wrap a foam wrath form with black crepe streamers and secure them with pins.
Take about eight dozen glow-in-the-dark rubber eyeballs and poke a hole in the back of each with the sharp end of a pin.
Insert the pin's flat end into the hole and push it halfway in.
Push the sharp end of the pin into the foam.
Repeat till the wreath is full and hang it where you like.
Masked Portrait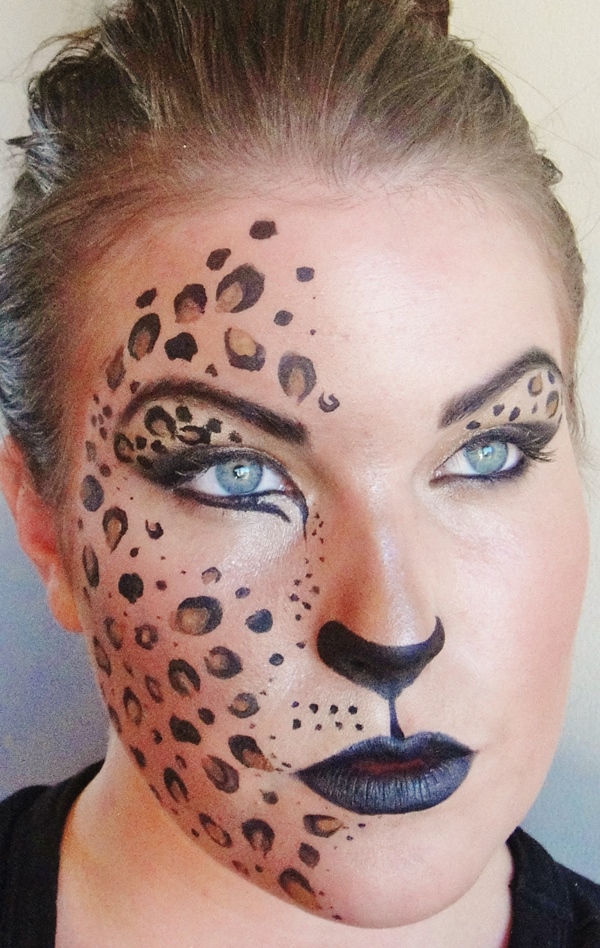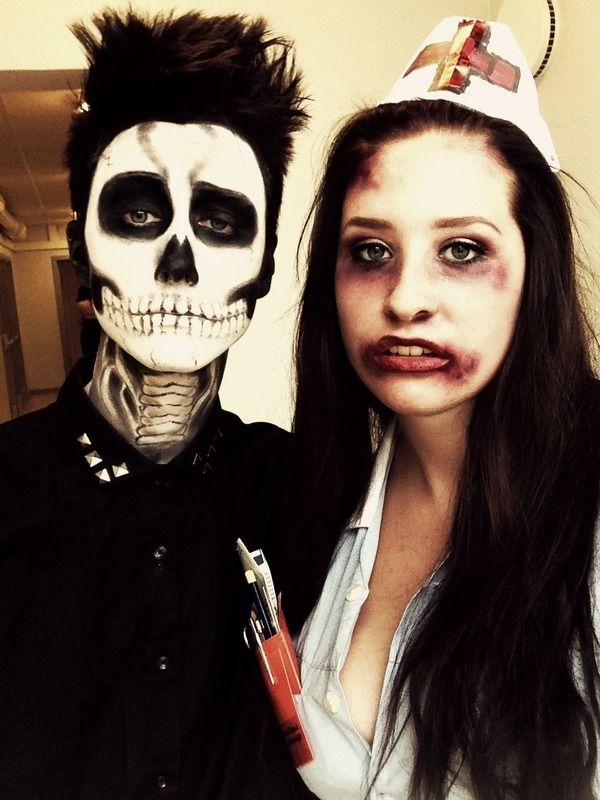 Take black construction paper and cut out a black eye mask.
Secure the eye mask to any portrait in your house with low tack artists' tape.
You can create variations with devil horns or fangs and further decorate the picture.
Halloween will seem all that more fun if you use these easy Halloween craft ideas and projects around your house. They make great gifts for your friends too!