When was the last time you visited this insane and giant man-made masterpiece last time? Or have not been there yet? But you aspire do go there, right? Well, this monument is one of the most beautiful structures in the world and is symbolize the France country. How about its design? Yes, it's inescapable and creative and what you were asked to design this monument?  That's why we are going to share easy Eiffel tower drawing ideas for all art lovers. Well, in that case, you got to grab a pencil and paper and pour down your architectural instincts and ideas.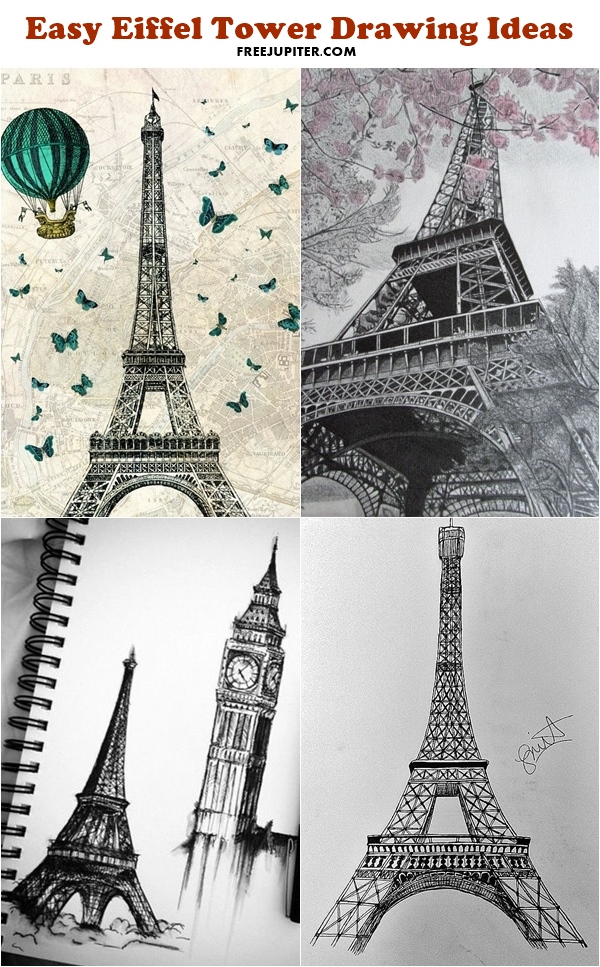 So, it's not all about drawing, but your imagination as well. And make sure to do some practice before you try hands on Eiffel tower drawing ideas. Now, grab some essentials and some spare time and let's start.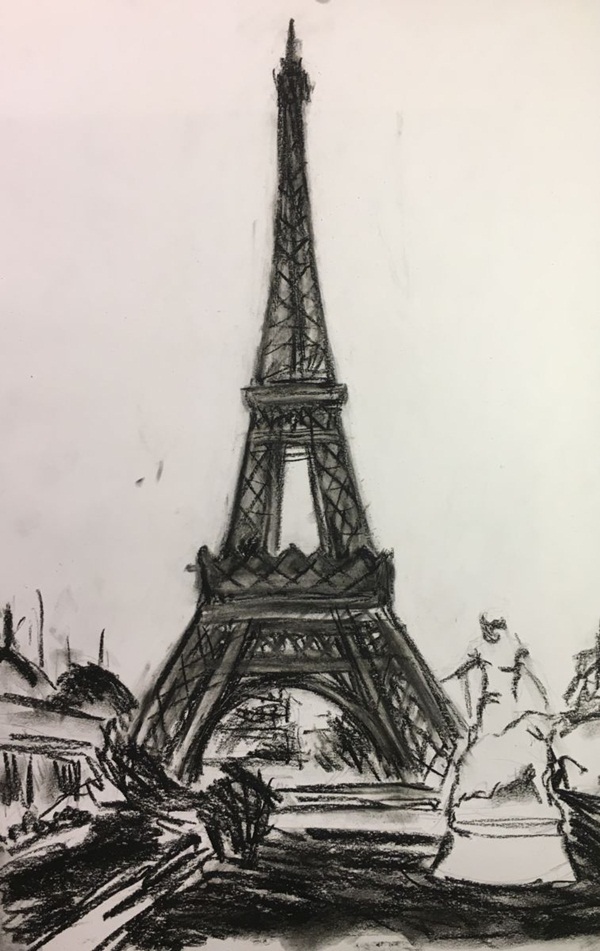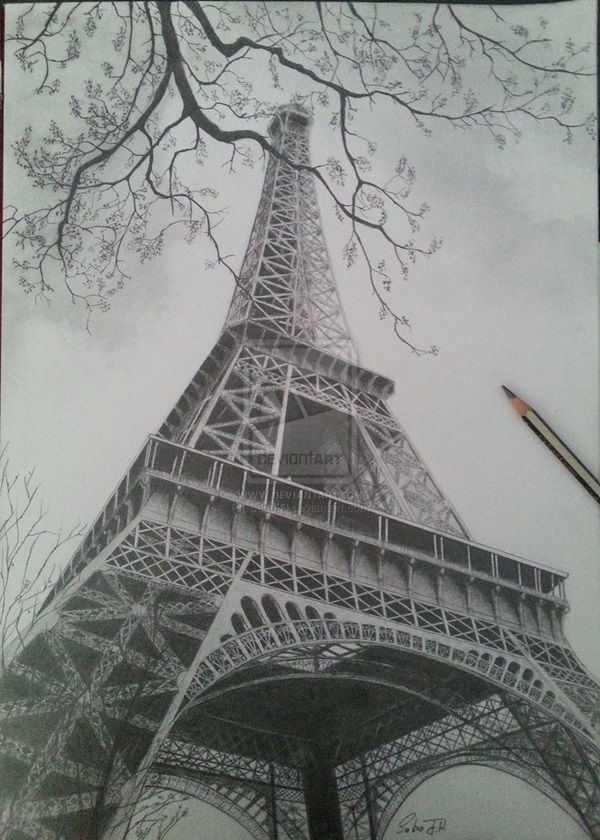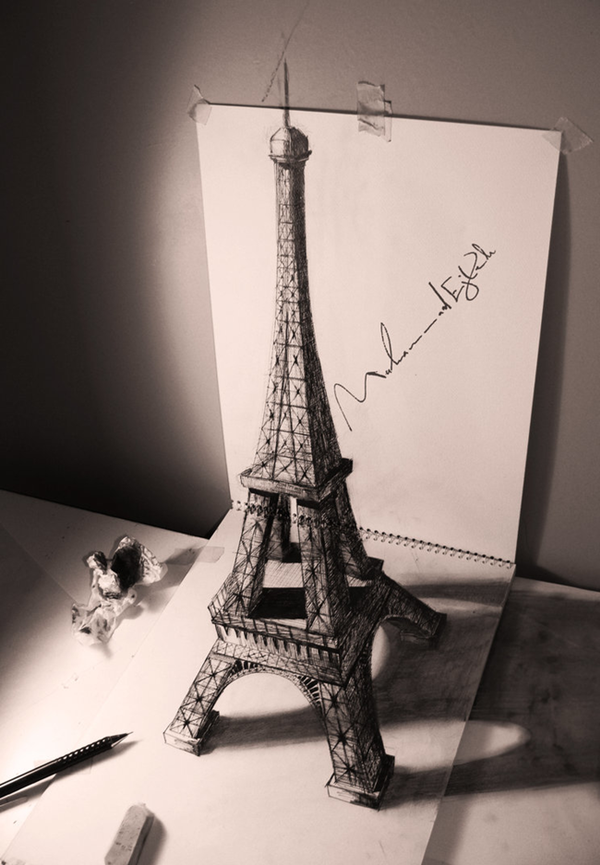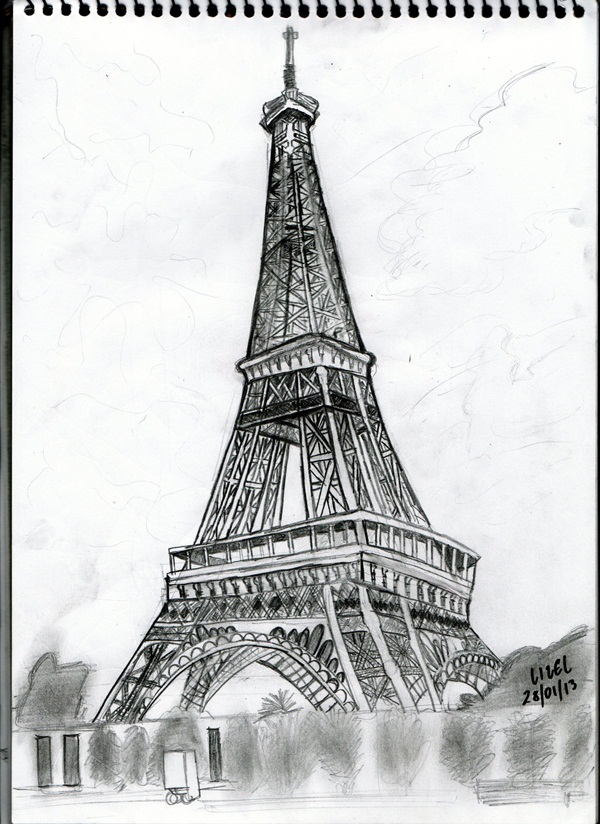 Easy Eiffel Tower Drawing Ideas
How to draw Eiffel tower step by step:
Just draw a straight line vertically and draw a small rectangle at the bottom of the line. Now, draw two lines parallel to each other and create a triangle shape.
Now, as shown in step 3, draw ad down facing C shape arch so as to join both lines.
Once it's done, make another rectangle to complete the second floor structure but make to keep the smaller size.
Didn't you see that small crown-cap? Yes, draw it precisely so that the upper portion of the tower looks more appealing.
Most important step- Now, draw the lines and patterns in such a way that it looks like a grid system and erase the unwanted and extra lines carefully.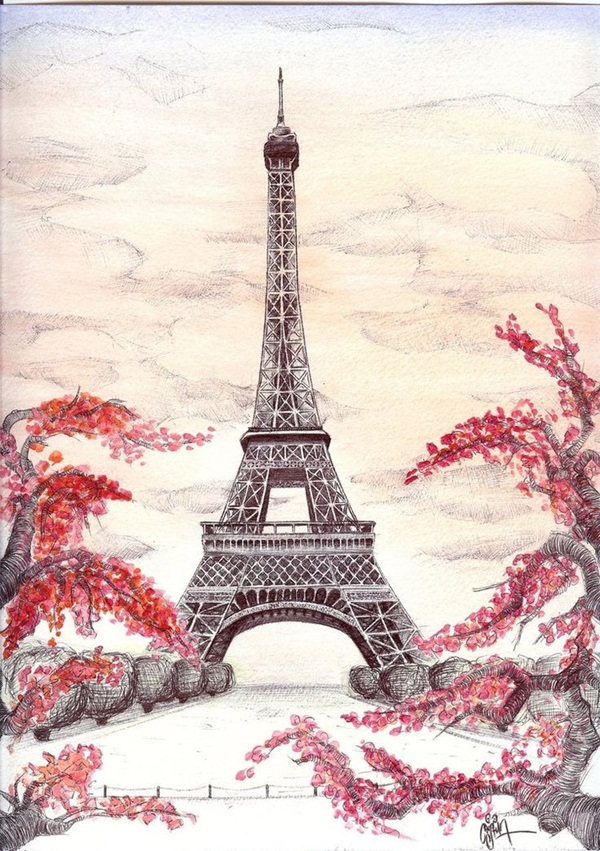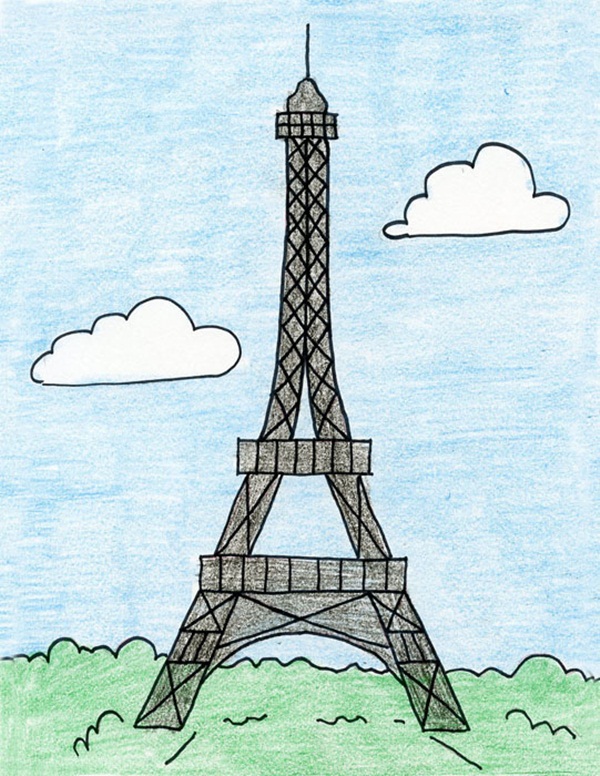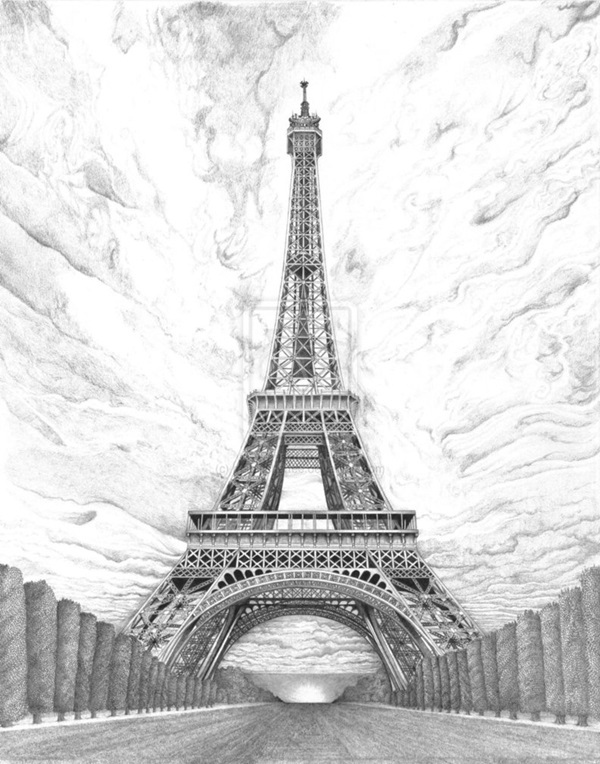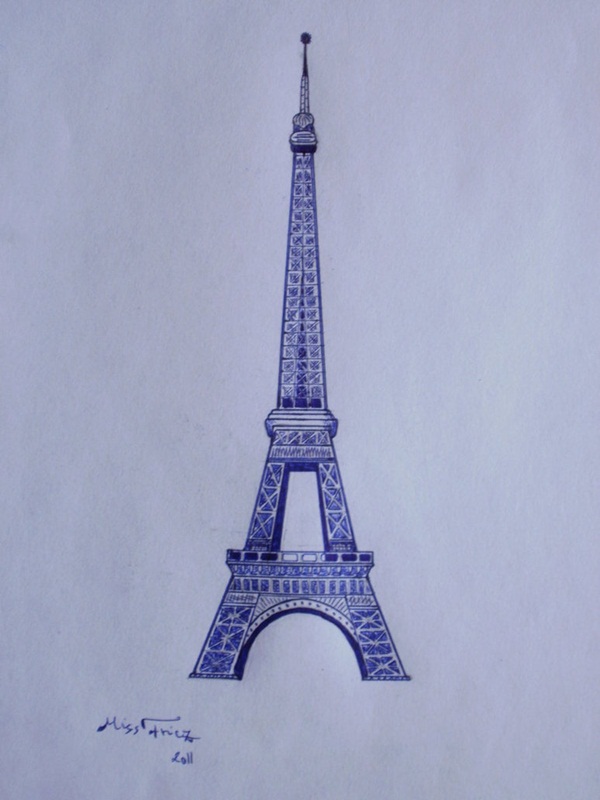 Tips for easy Eiffel tower drawing ideas:
When it comes to draw Eiffel tower, especially to the beginners, make sure to start from making straight lines so as to make basic structures.
As you can see, the overall shape and design is based on a triangle and moreover, do some lighting effects if you're working on 3D Eiffel tower design.
Pencil work is inescapable and in order to give it a finishing and final touch, you got to pay attention to the shades and shadows. Use cotton ball or your finger for shading and once the shading is done, darken the lines so the design looks more expressive.
So, you're done, what else now? Buddy, go upload all your artwork on social sites and see how people reacts and gather their feedback on your work.
If you are working on 3D art work, draw an object as reference, that's how the tower can look really real. As you all know 3D art work always gets the appreciation as compared to 2D.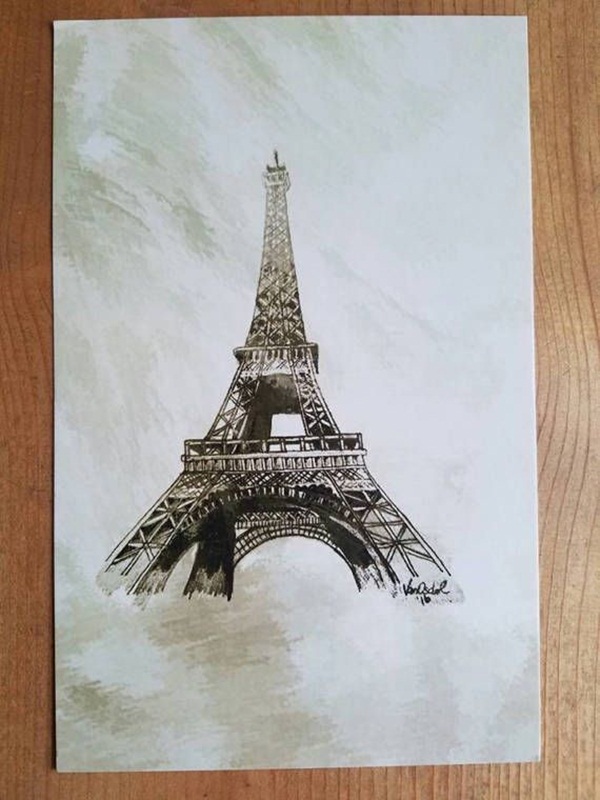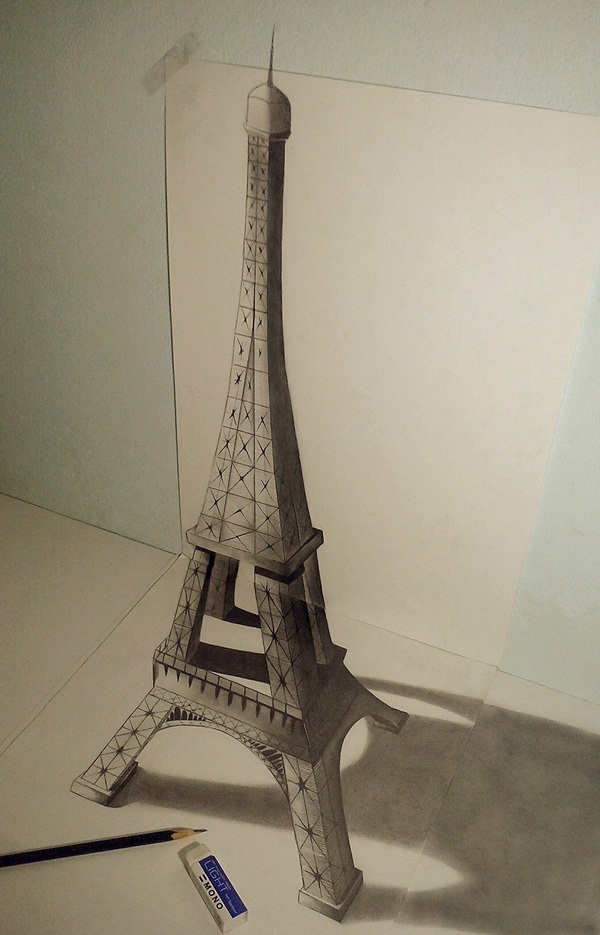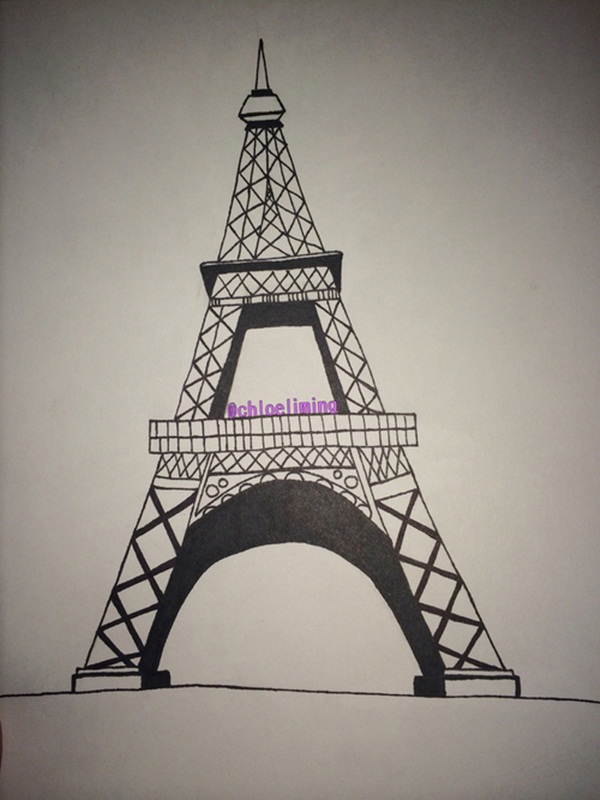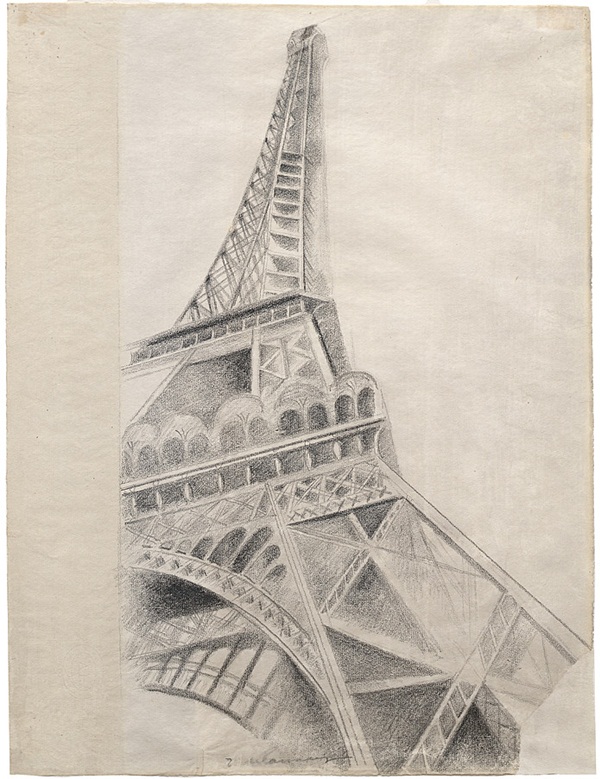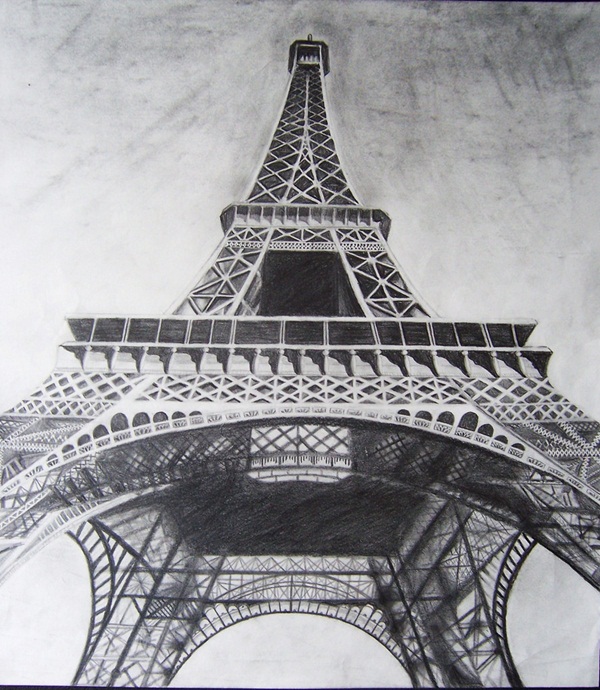 Facts about Eiffel tower you should know about:
You may be surprised to know that Eiffel tower was not meant to be permanently there but for the exposition of only but see it's standing with the proud.
This giant tower was going to be destroyed in 1909 but thankfully it repurposed as a huge radio antenna, hence saved.
The Eiffel tower is considered as one of the most-visited paid man made monument.
When Hitler was there during WWII, they cut the cables so The Hitler would have to climb to reach the peak of it.
Here is the shocking fact- Eiffel tower was not for France but intended for the Barcelona.
Since it's a steel structure, the height of this monument varies by 6 inches due to changes in temperature.
If you're planning to climb this tower make sure you got lots of stamina as you'd have to climb 1,665 steps from bottom to top.
Reason behind its shining and lighting personality is the just 20,000 bulbs (yes, 20k is just nothing).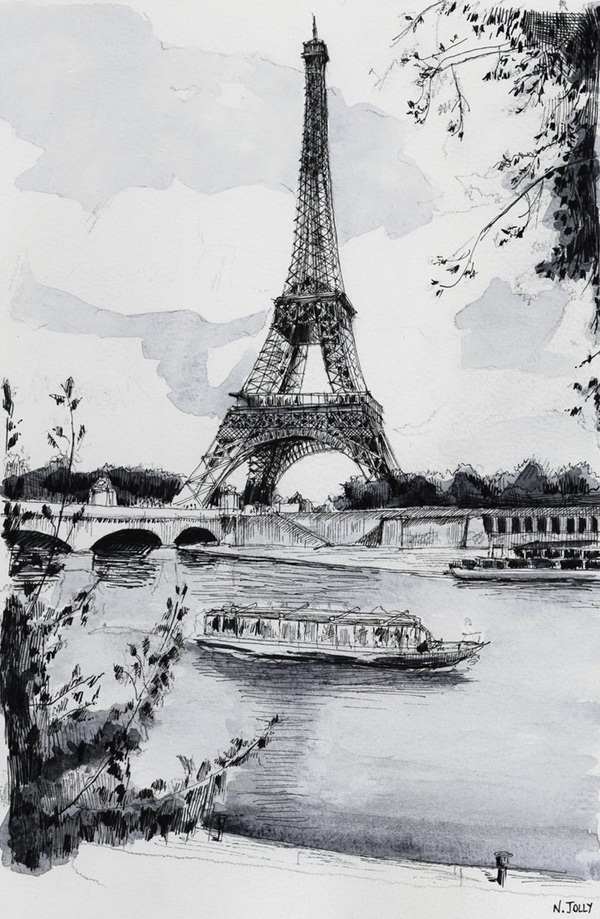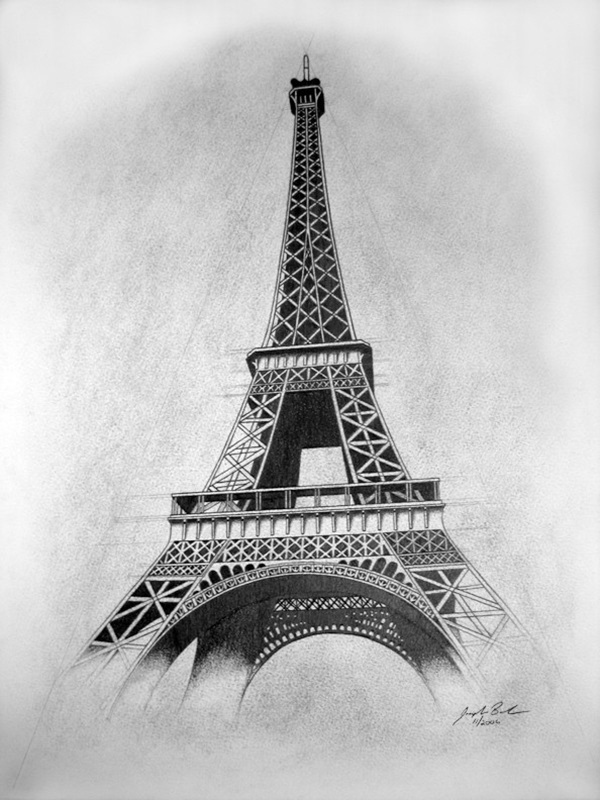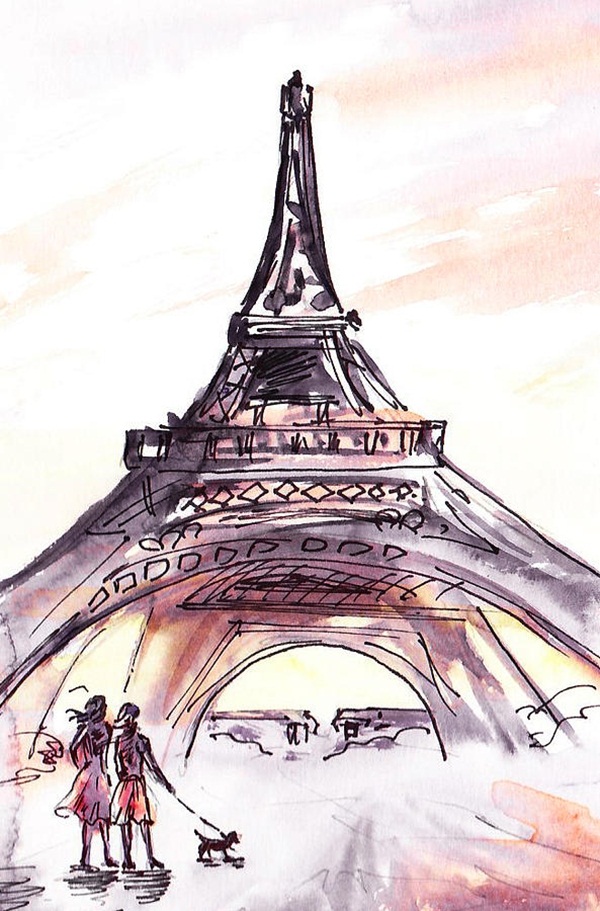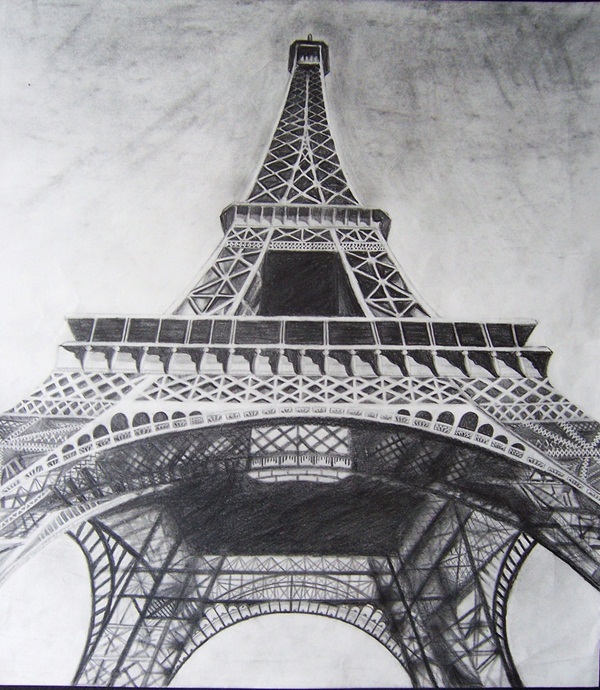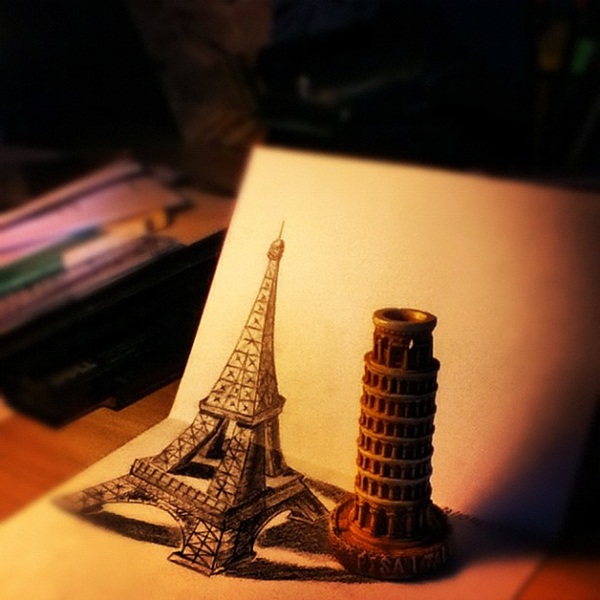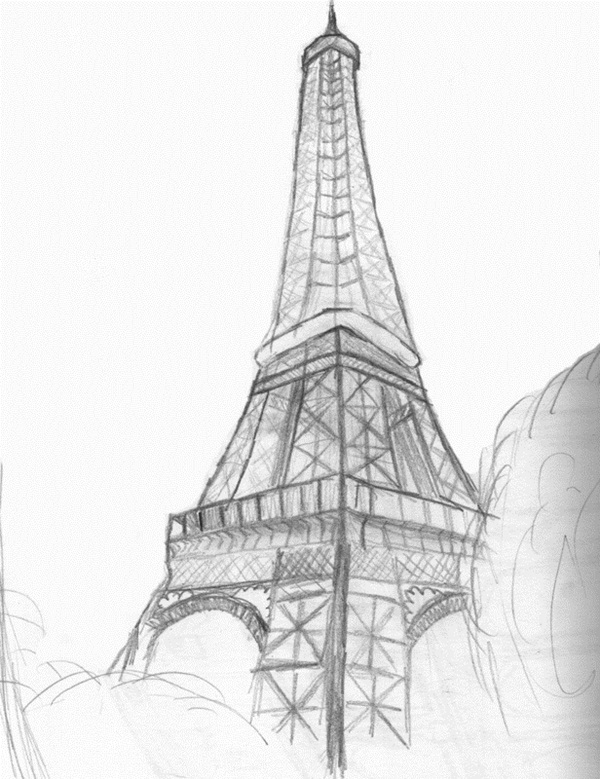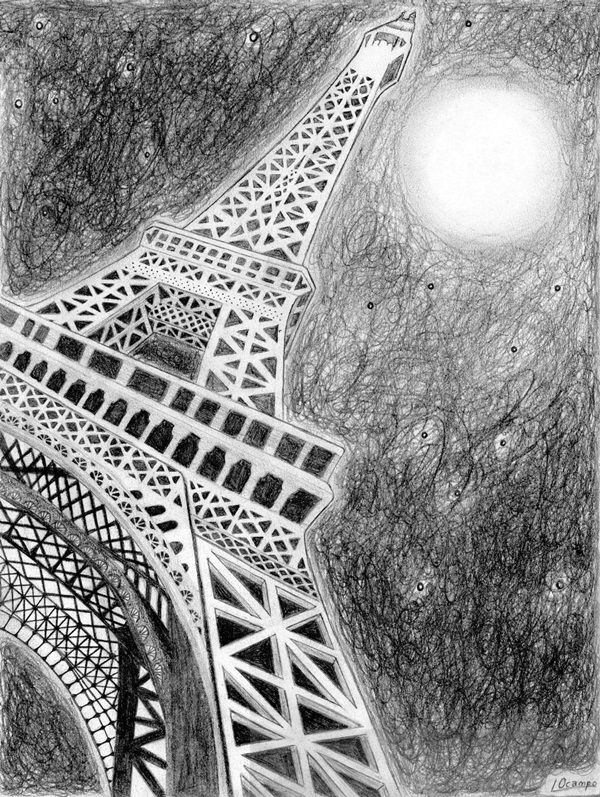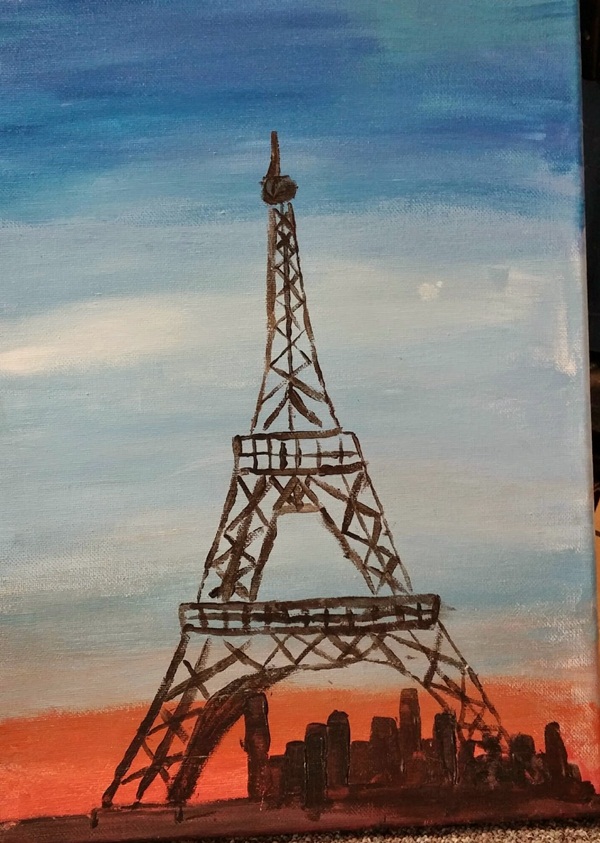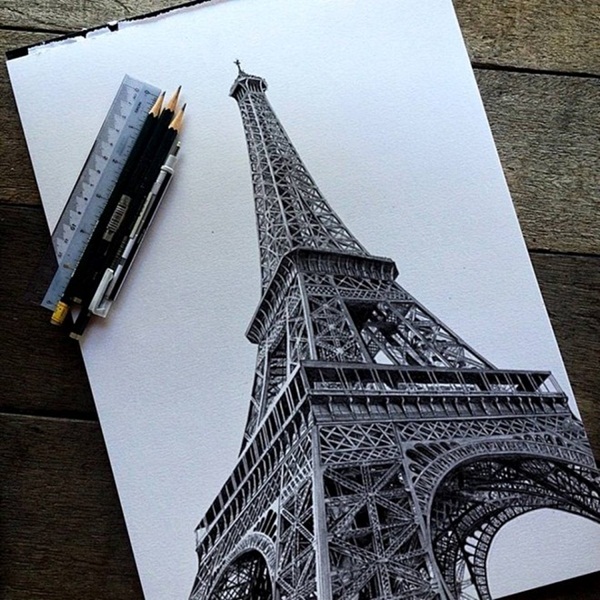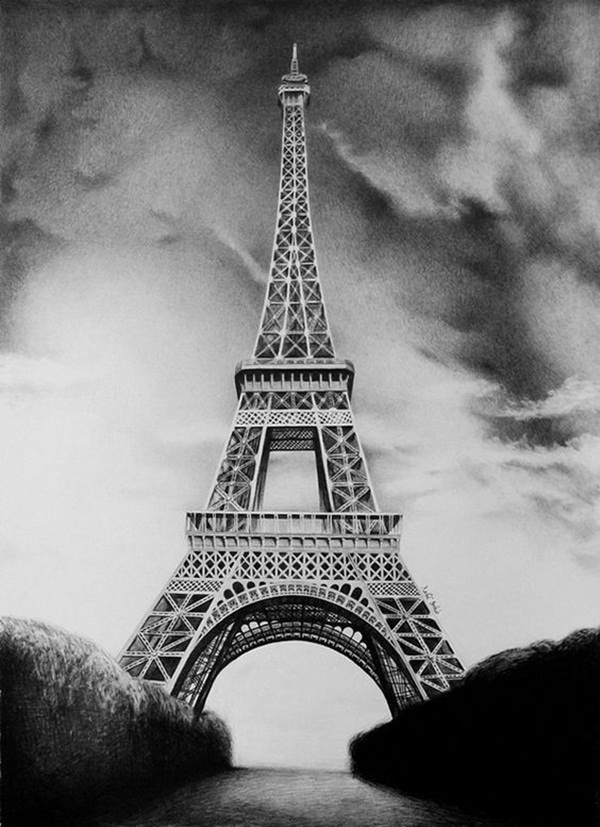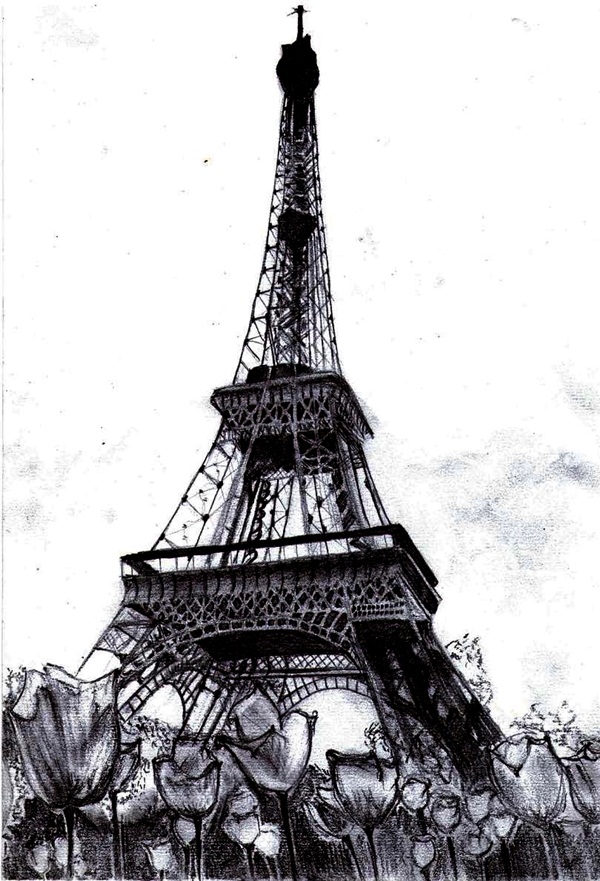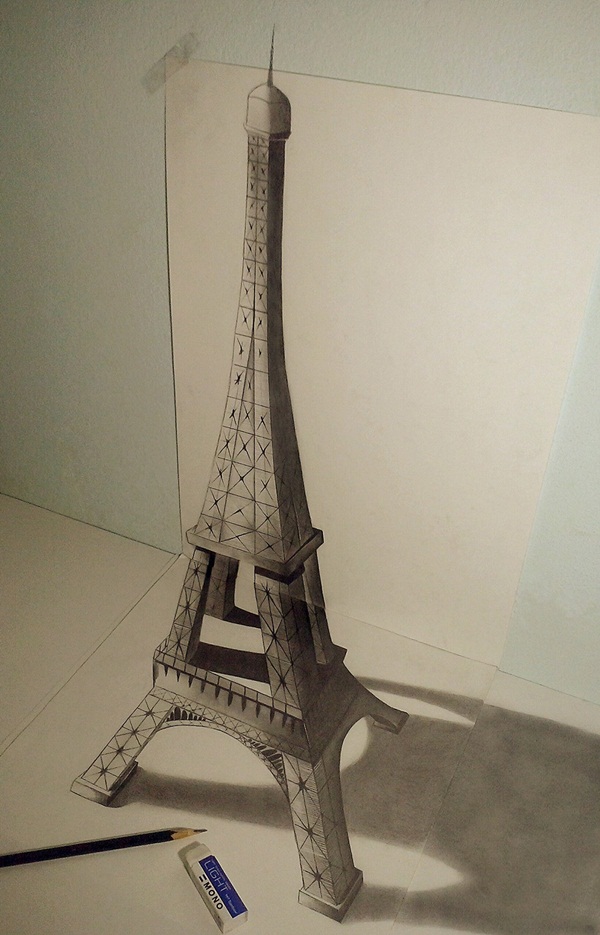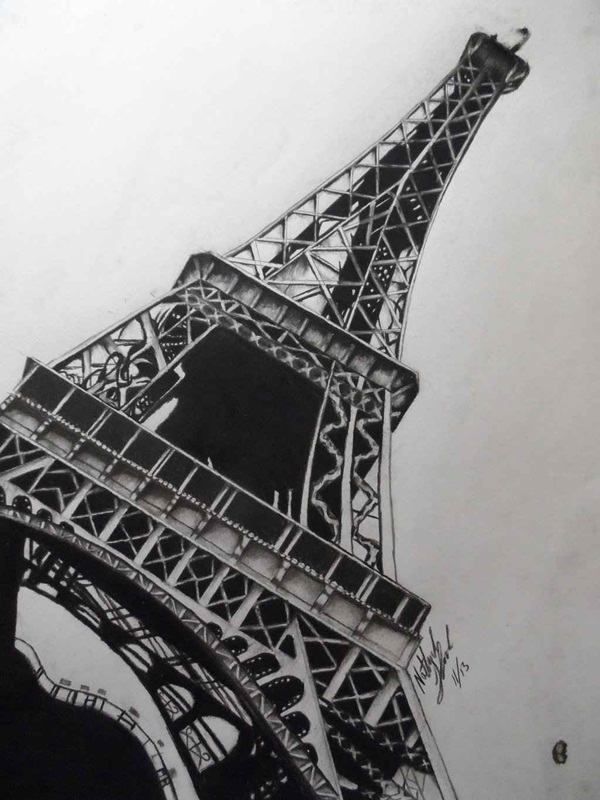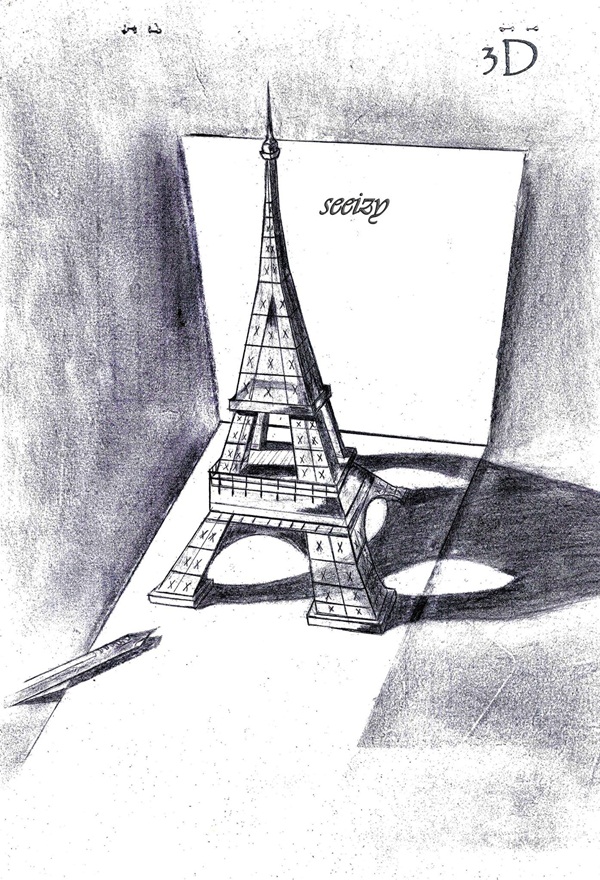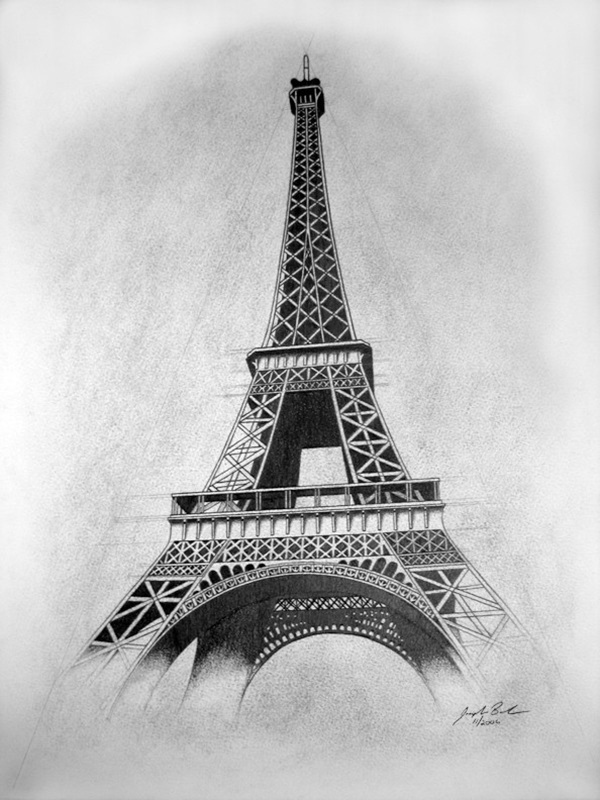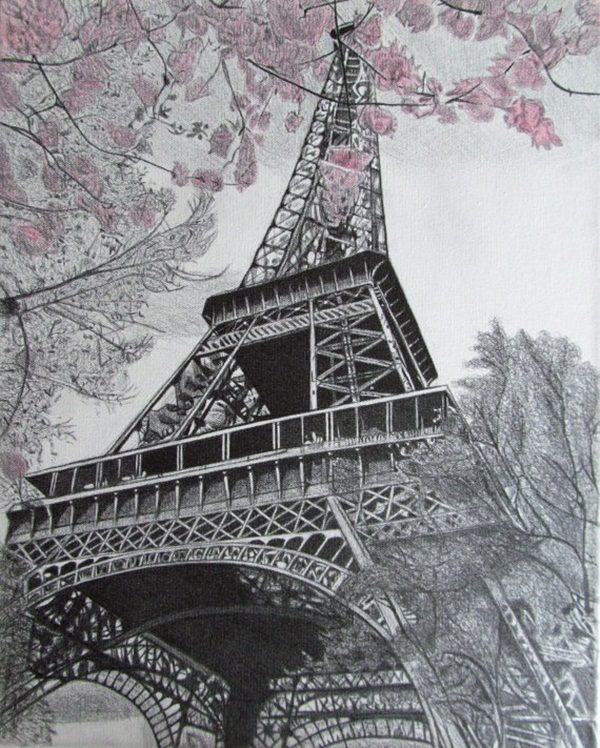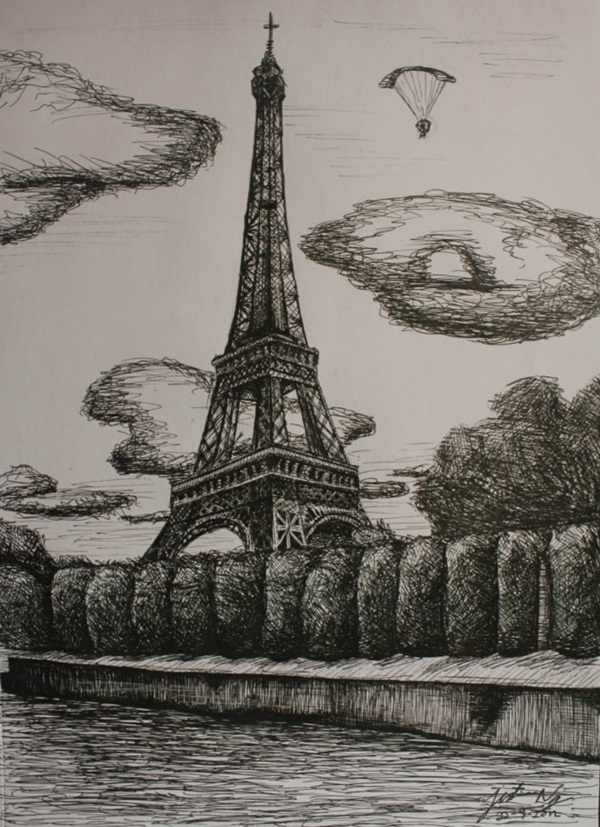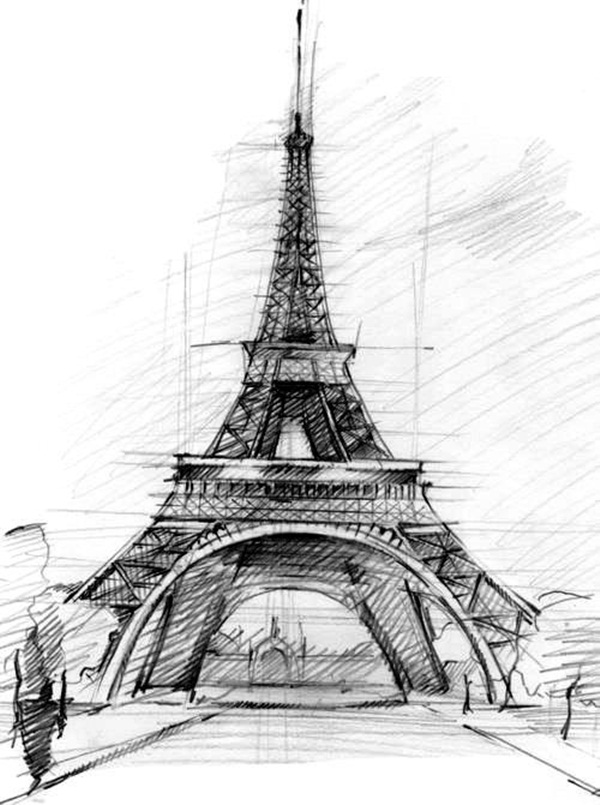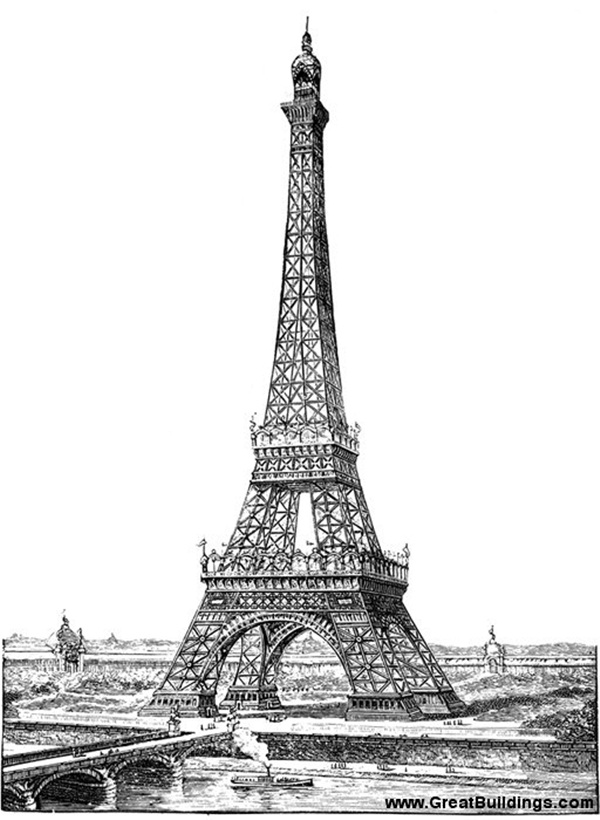 Easy Eiffel tower drawing ideas will not only assure you a great time-killing fun but ensure the futuristic insight in you. Do share this post as much as you can and feel free to share your suggestions and feedback with us in comment section and if you're going to draw an Eiffel tower soon, do share with us. Have fun!