We know you are garden savvy and you always seek for hacks and new ideas to bring the new heights to that adorable backyard garden. Would you agree if I say, you lack sufficient space in gardening area or don't want to dig out the soil more since you already got lovely herbs there. Well, you better opt wood planter box designs to ensure the styling and appreciating greenery to your garden and home as well. Tip- Diy wood planter ideas are not only for garden but you can try them on in indoor or entrance of house for surprise welcome.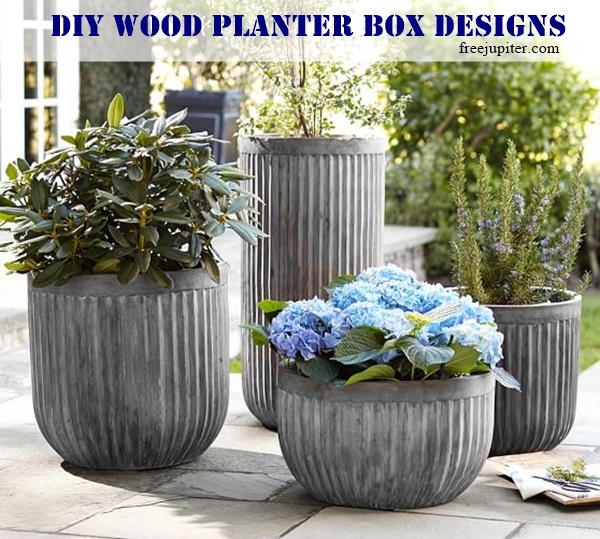 Wood planter boxes can be crafted of desired size and shape and trust me, you don't have to be the expert carpenter at all. Moreover, some decorations over it i.e. slogan, name or even a catchy quote will enhance its beauty and creativity uses. Check out the given wood planter design below.
DIY Wood Planter Box Designs
Instrument and Tools: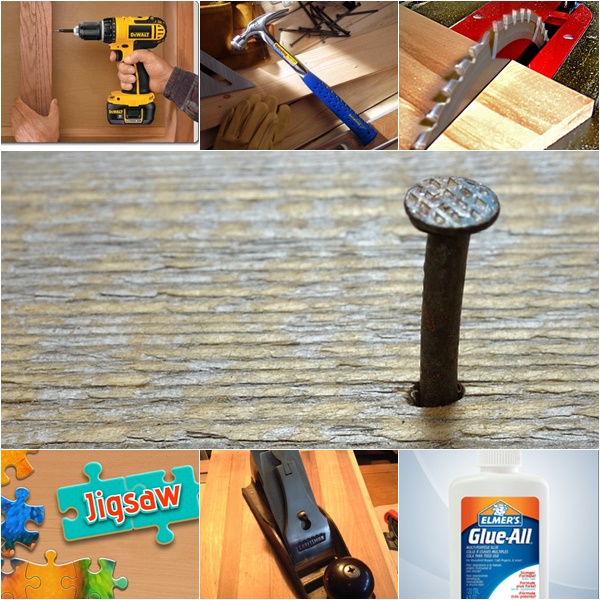 Drill driver
Table saw
Nails
Hammer
Glue
Tuned plane
Jigsaw

Handmade cedar wood succulent: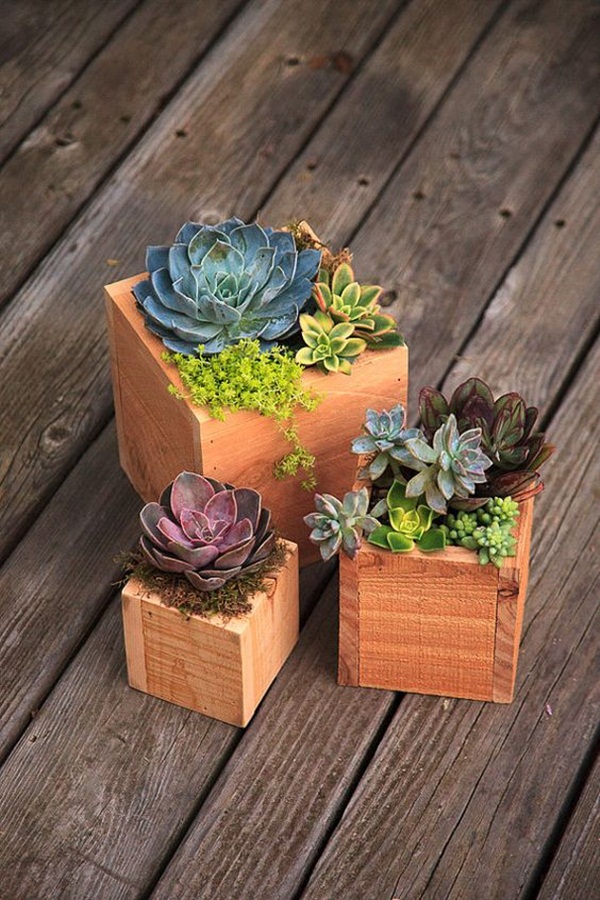 Succulent are adorable and can be placed indoor and outdoor for decorating purpose. Well, it depends on how much bigger or larger succulent plants you are going to use, so is this piece of tiny planter box. You can go with making more than one boxes of different sizes and place them in artistic manner for better arrangements.

Planter box for apartment: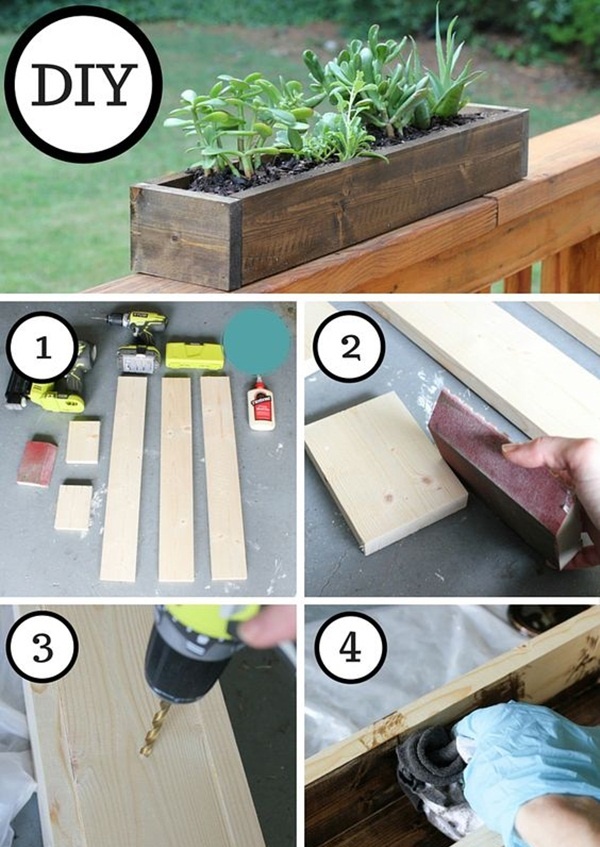 Apartment needs unique styling and décor hacks so is this design. With using rustic wood or pallets you can simply make this box seeing your lovely flower blooms before you. From drilling to fixing and from joining the pieces to a fine finishing is all you need to do as shown in image.

Easy Pallet box: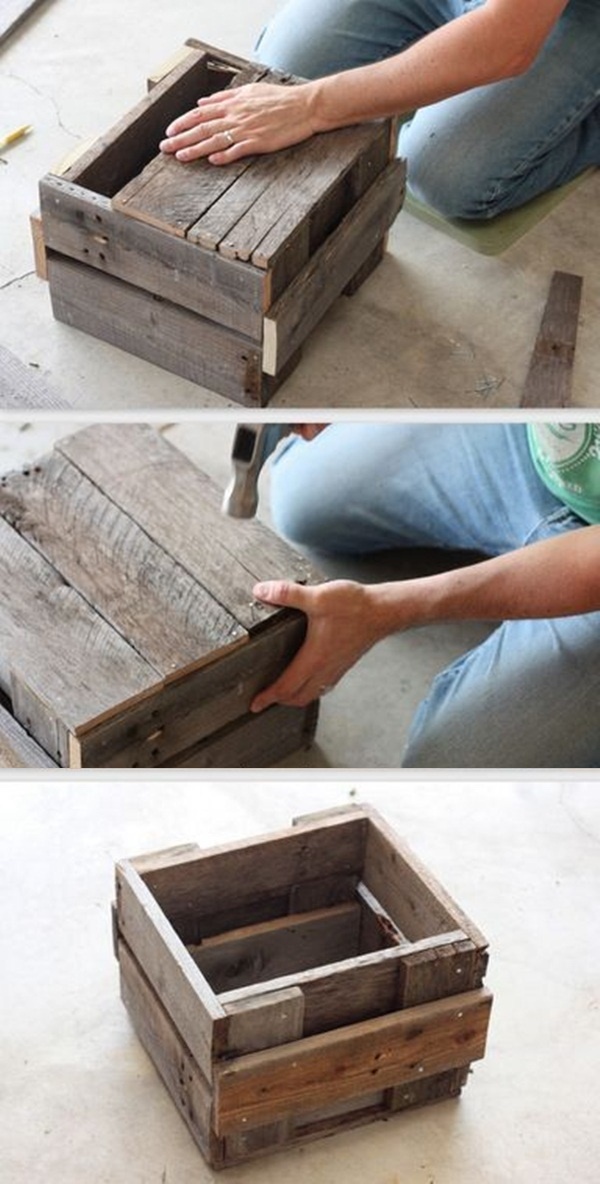 This design come up with hand drawn illustration of it as you got to lay down the all pallet horizontally providing the enough space in between of them. Now place other pallets vertically and make joint with nails and it'd done. If you think you don't want to use it in garden, well you can try it on as coffee table on your bed. This design could be multitasking, right?
Pallet planters for the warm welcome: