To a kid, playing on dad's lap, sleeping on shoulder and hugging is one of the best moments. And when it comes to dads, there are plenty of moments that can make them feel lucky and blessed to have such kids. There are lots of craft you can make for your kids but being a dad what if you're asked to craft a bed design for your kids? Yes, that's what we are here with, DIY kids bed designs by their dad. It depends on the size and space of the room that you're going to work for. Tip- You should ask your kids to join you in this project and that's how you can make a healthy relationship with your kids.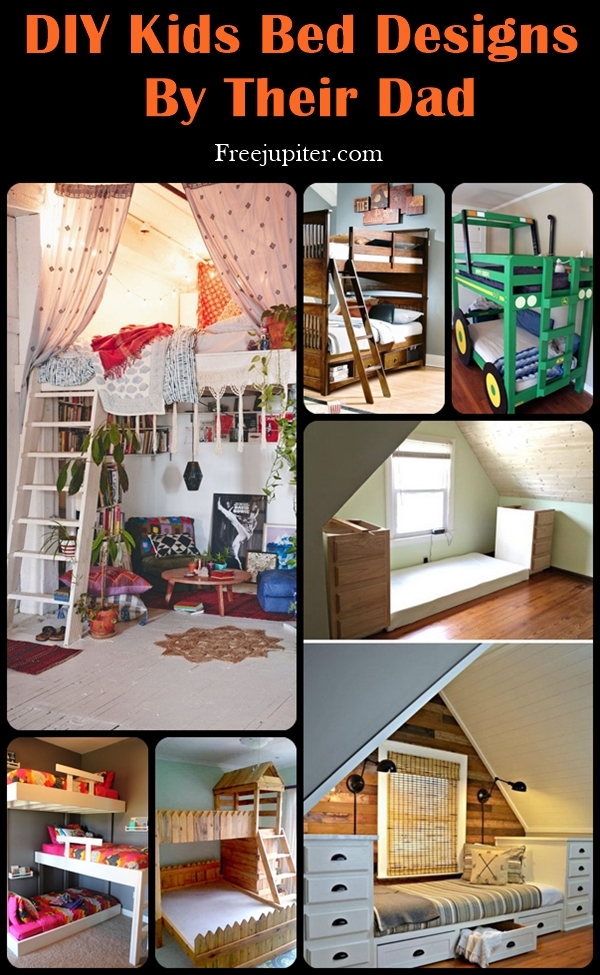 There are certain things you need to work on when it comes to DIY kids bed designs by their dads i.e. color of the bed and walls, type of bed and theme of the room. Now, scroll down to check out comfortable and playful kids' bed designs.
DIY Kids Bed Designs by Their Dad
Triple bunk bed: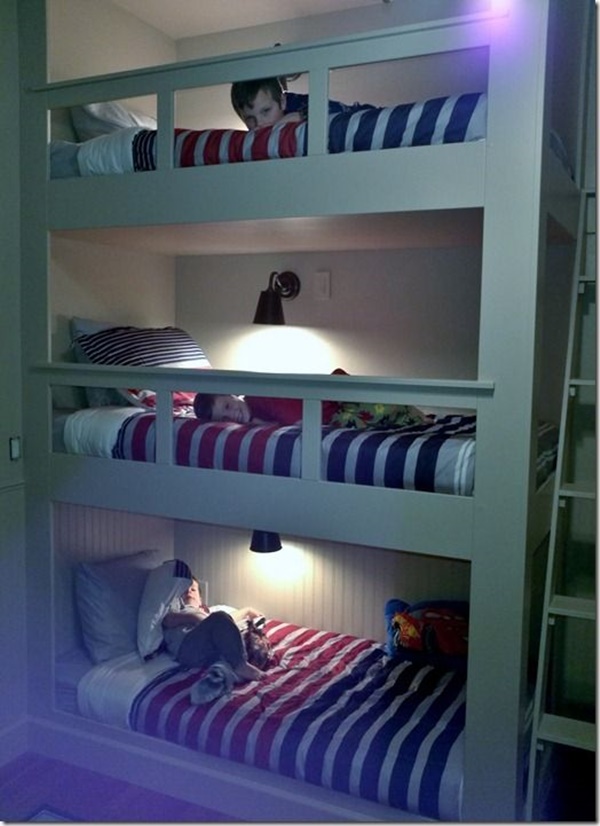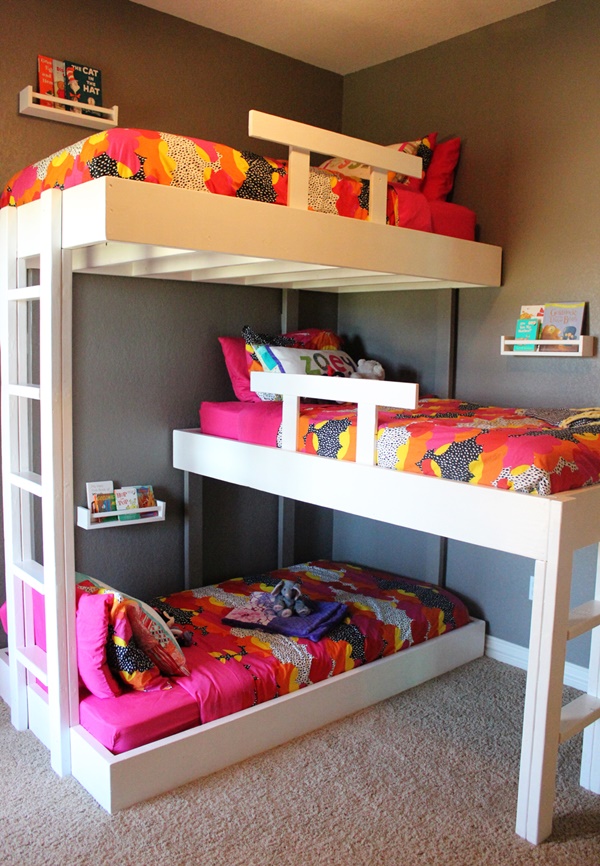 Bunk beds are trendy and are used in hostels so that 3-6 kids can stay in that space. This bed design allows your kids the required space on floor and bed. Vertically designed bunk beds are best when your kids are toddlers or stepping into their teen ages. Tip- adding a stair would be best if your kids are toddlers as they can scroll up easily.Hover here for some other bunk bed ideas.
House shaped frame bed: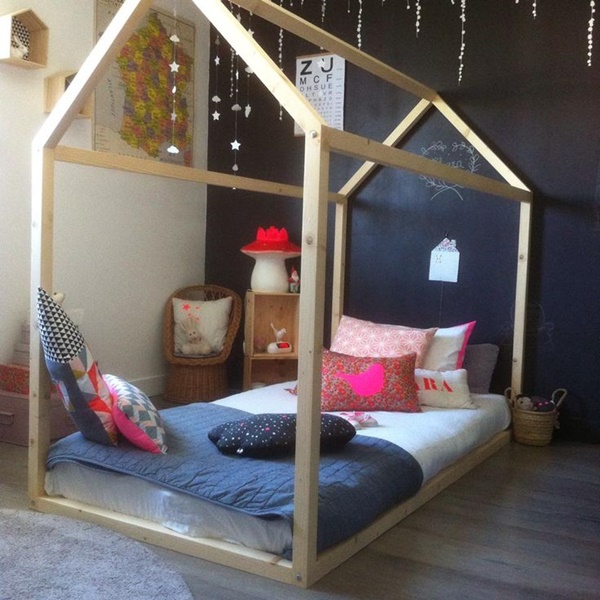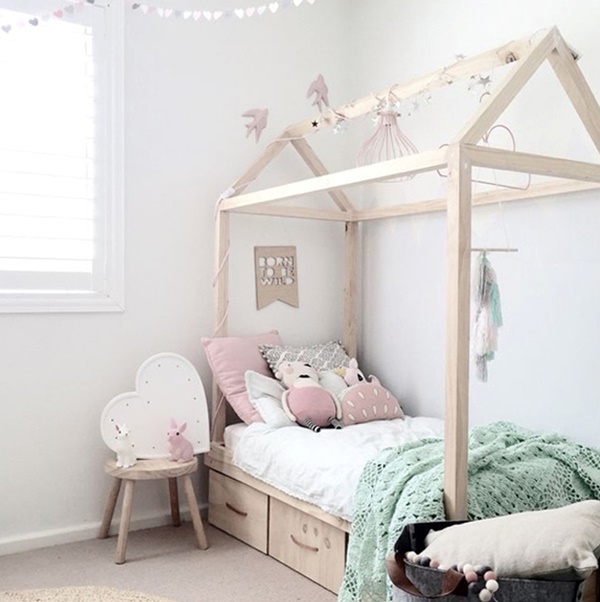 Creative yet comfortable is the key! This must be on your top of to-do list when you're into DIY projects, especially for kid's bed. This house shaped frame bed is suitable and modern for your kids. No matter if you got single or two kids, this frame has got big size so can be used for various purposes. At times, you can use the frame as canopy bed design.
Little junior bed: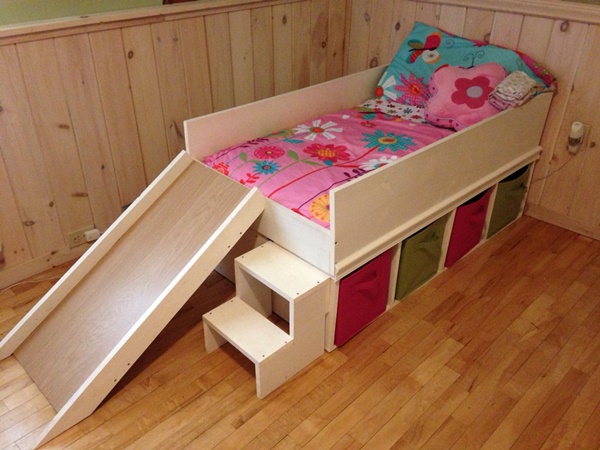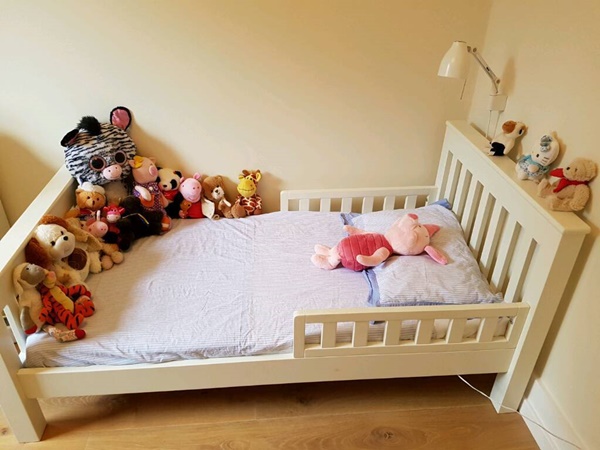 Consider this one as easiest DIY bed projects to do, isn't it? If your little buddy lives alone and you don't want your little junior sleep on a bunk bed then this one's perfect option to go for. Making of this bed design needs only a giant palate, four legs and bit of craft work. Tip- it'd be easy for you to change its position at times, moreover, a kid himself can learn to keep it clean.
Hut inspired bed: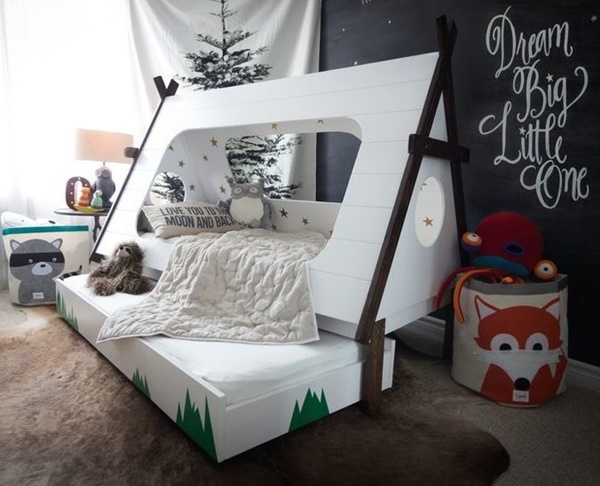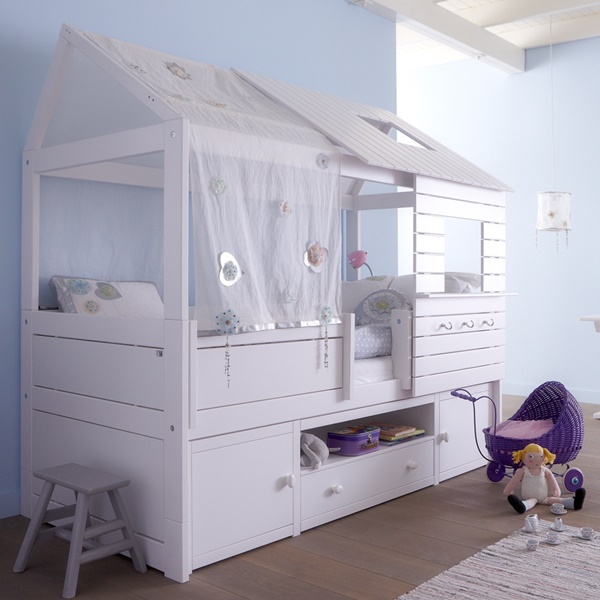 This one's beautiful, right? And this bed design depicts how a white theme bedroom can get your kids a lavish lifestyle and comfort zone. In order to get your kids such incredible and creative bed, you need to craft a frame of the hut and then use lightweight fabric cloth to cover the frame. Moreover, it's not mere about bed design but the add-ons as well.
Wooden pallet bed design for little princess: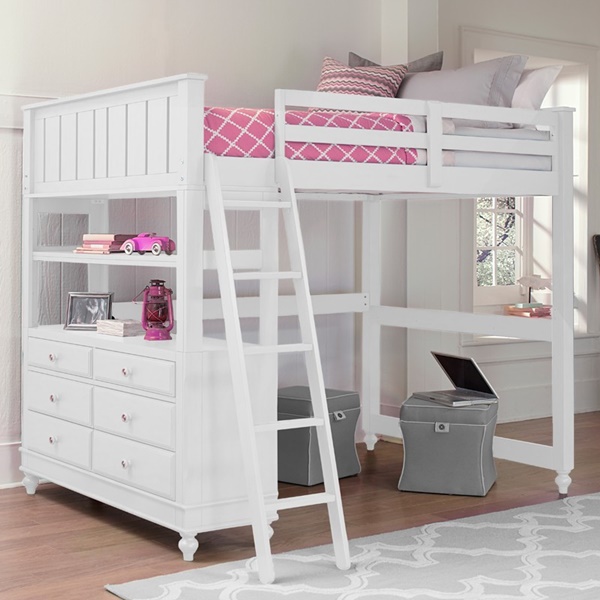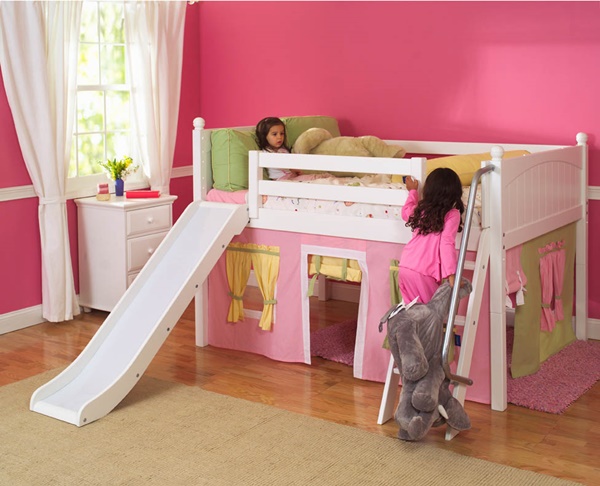 Yeah, only for girls! Daddies, since you treat your daughter like a little princess then you better get yourself pallets and few hours to craft this master bed. A complete bed with enough storage and space for the sake of comfort. Once you're done with the craftwork ask your princess to choose the color and anything specific that she wants on it.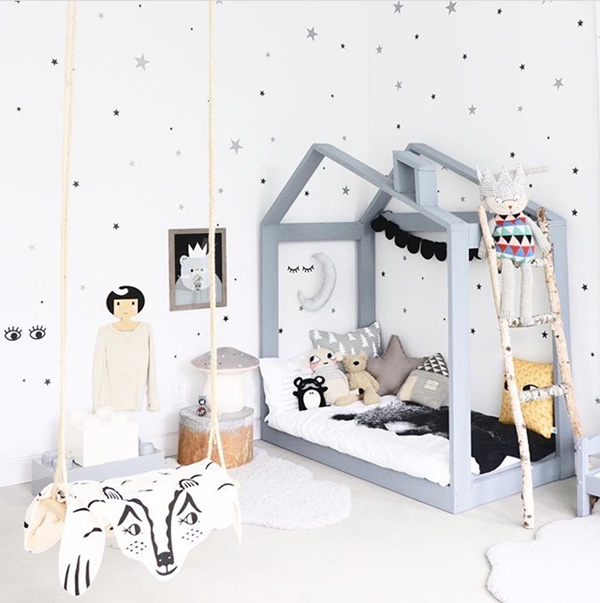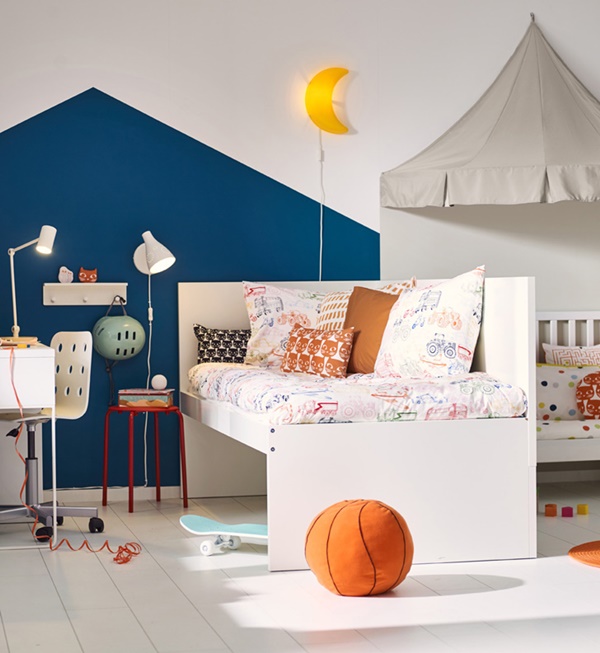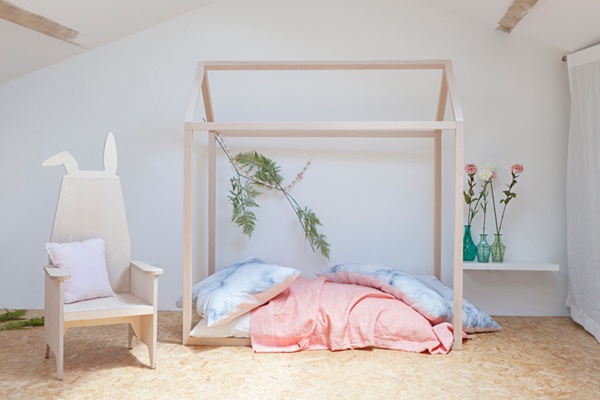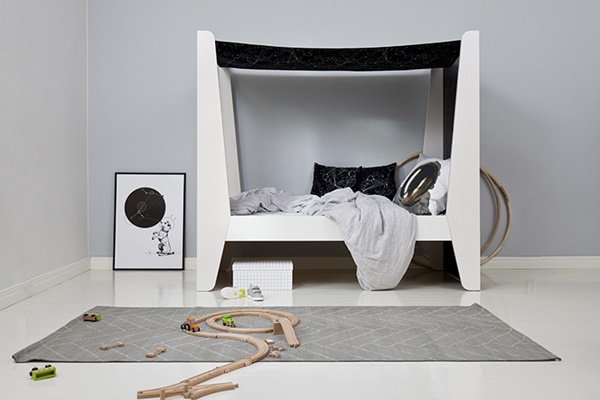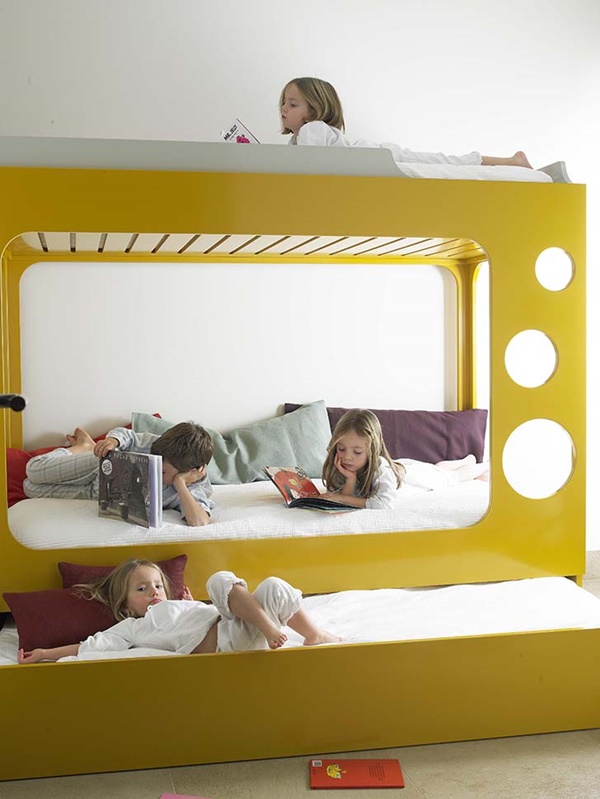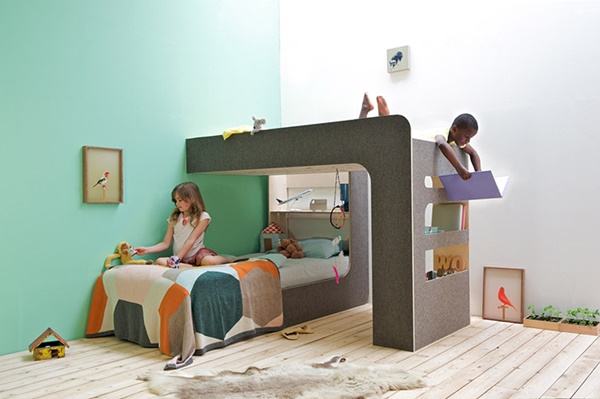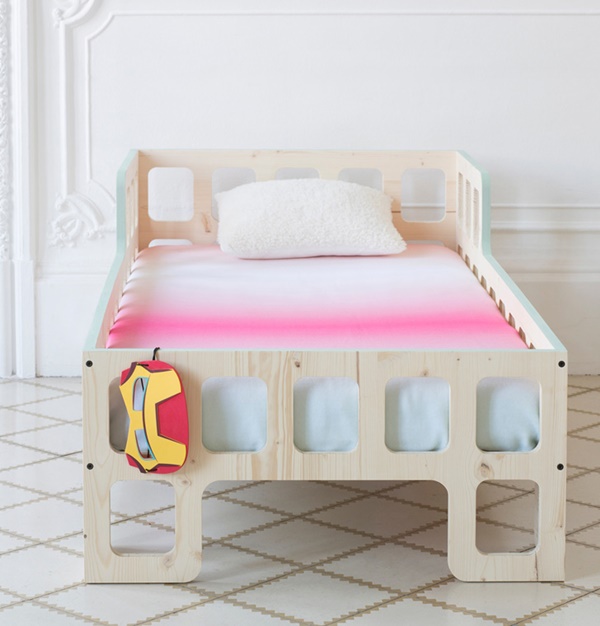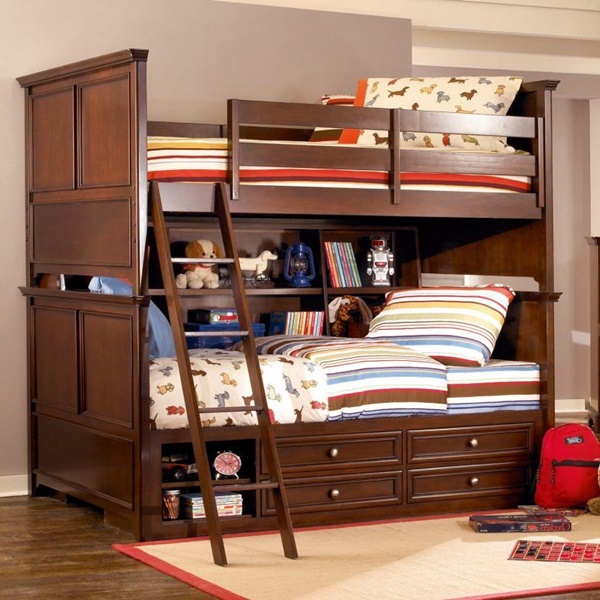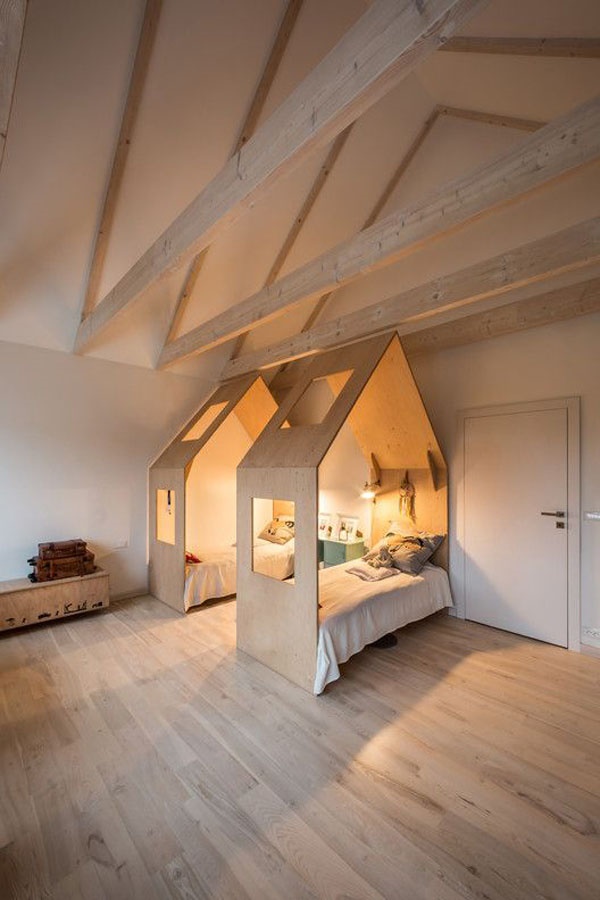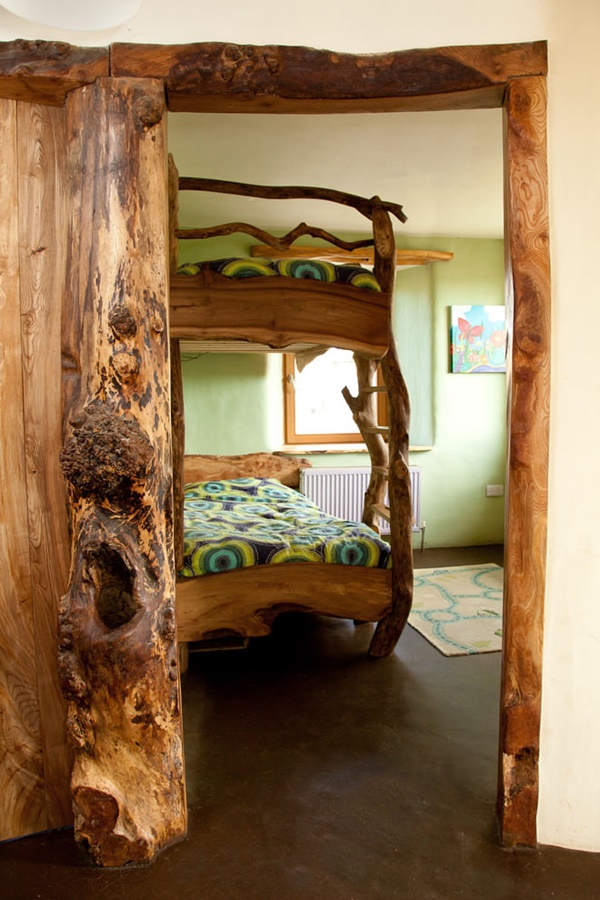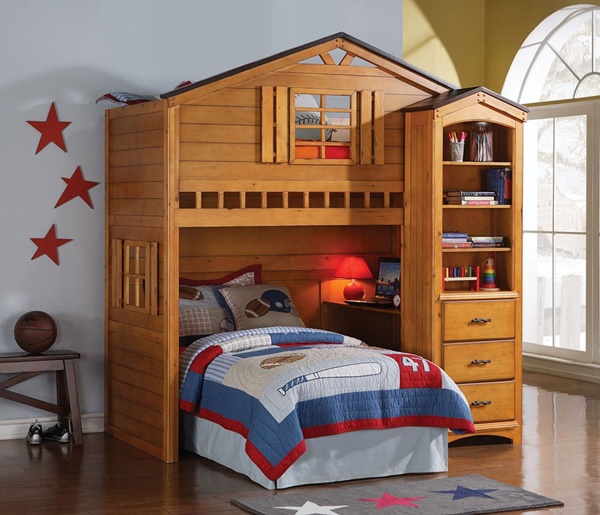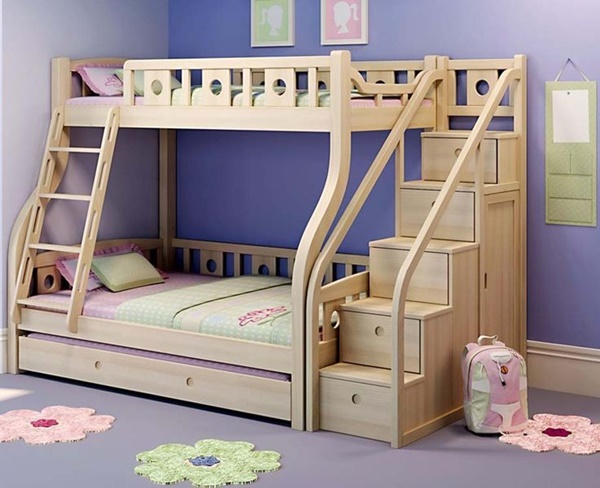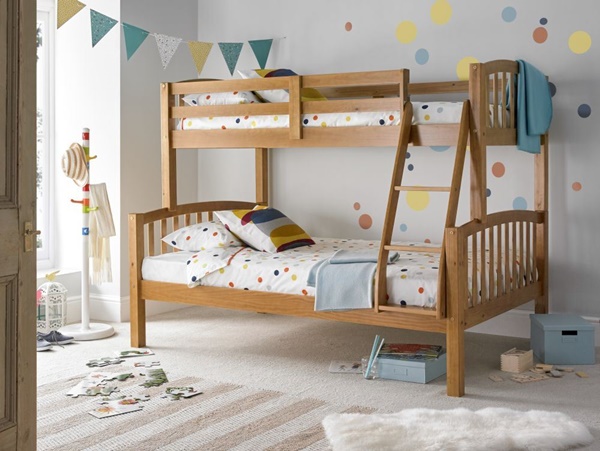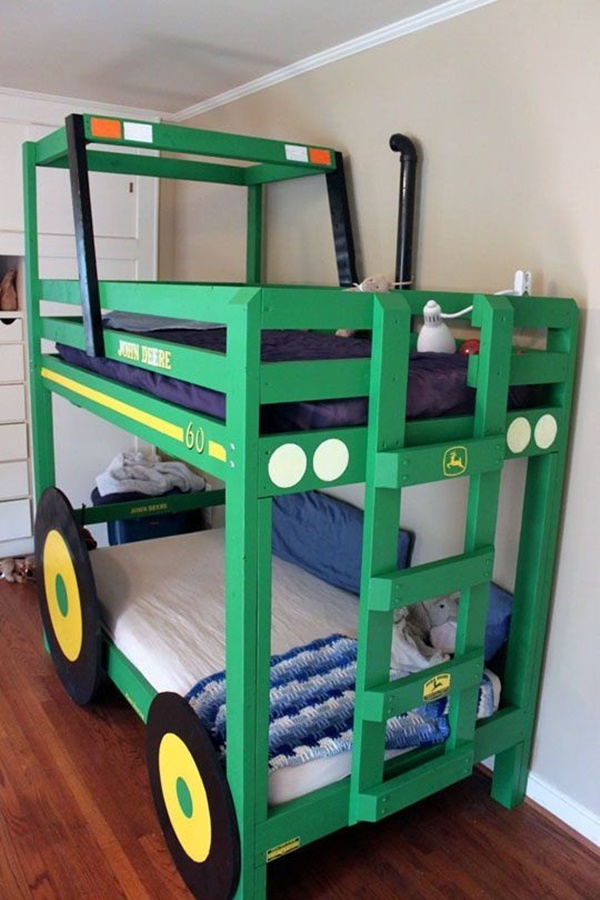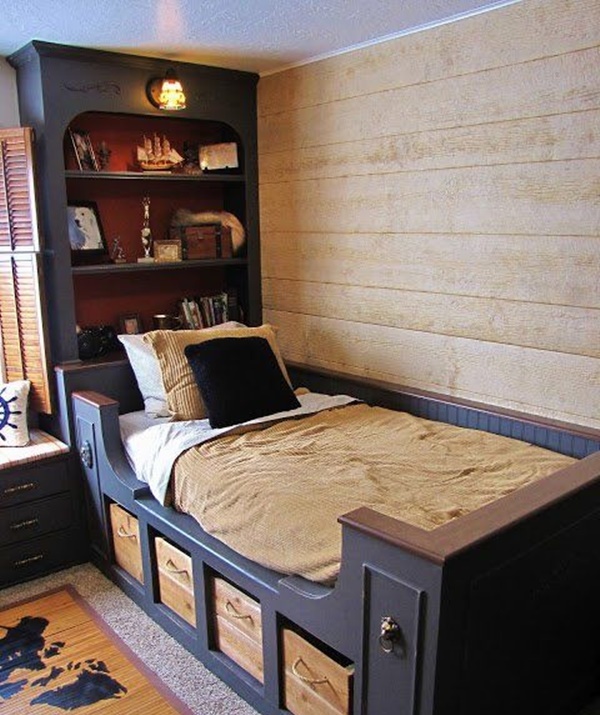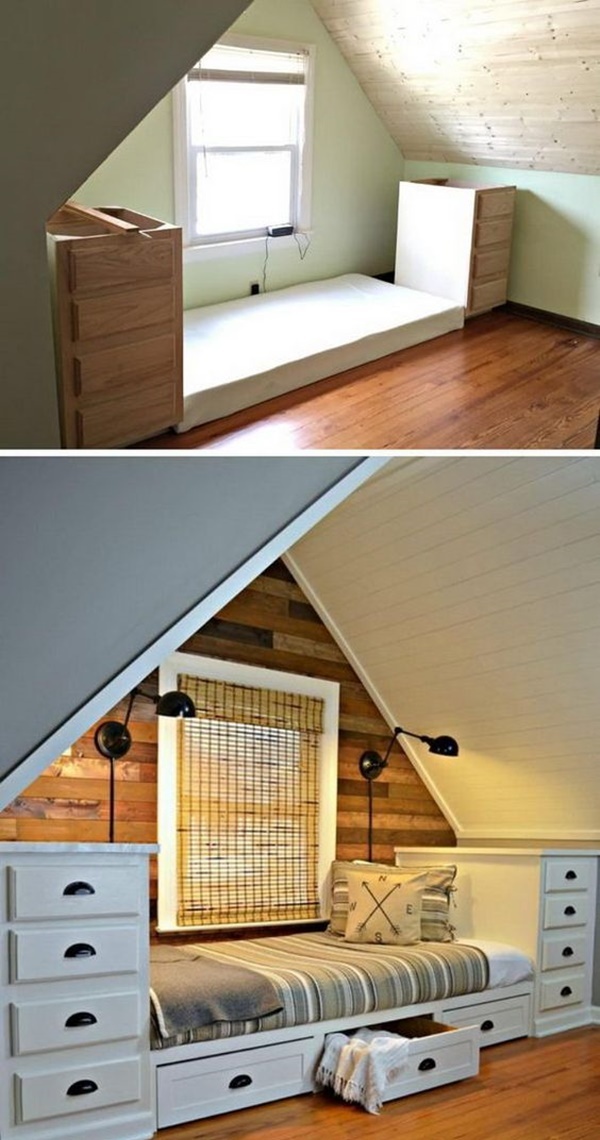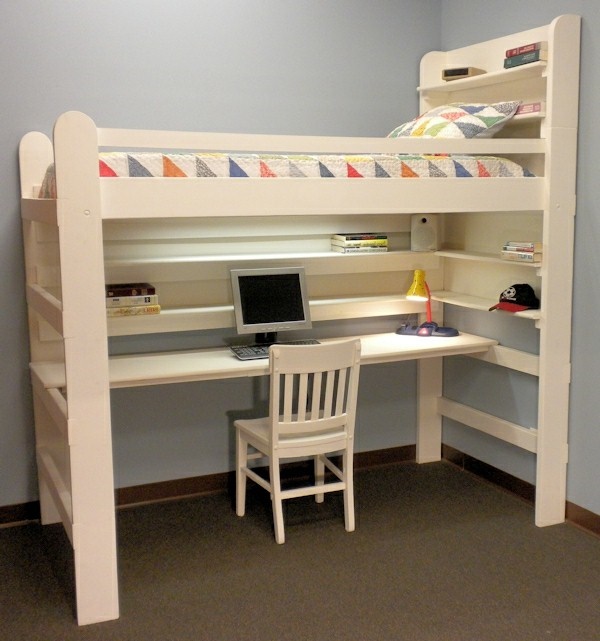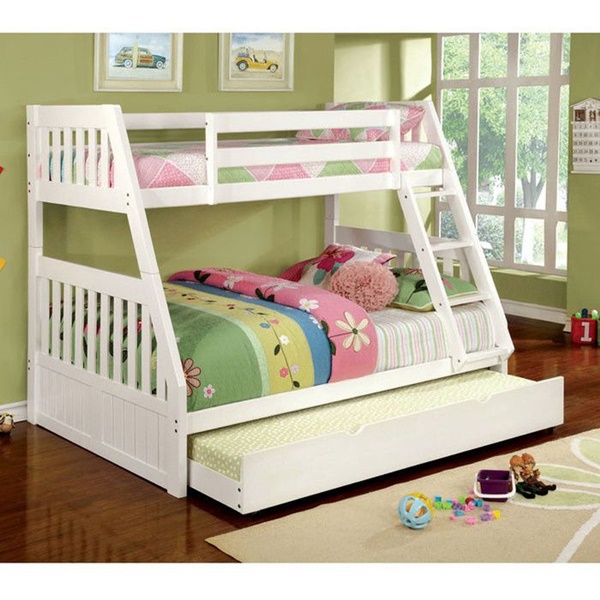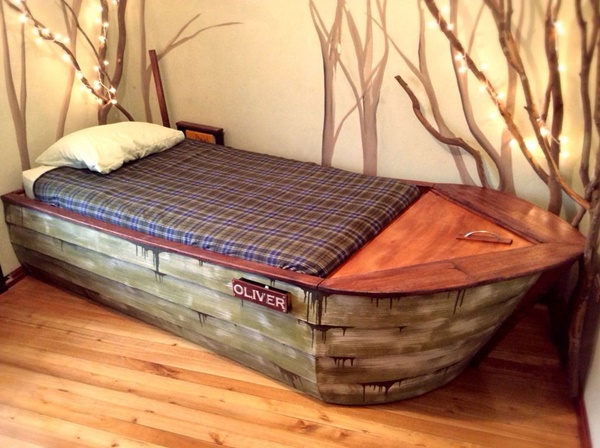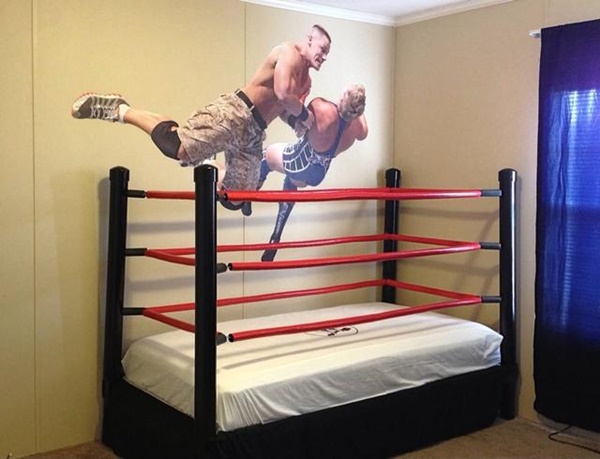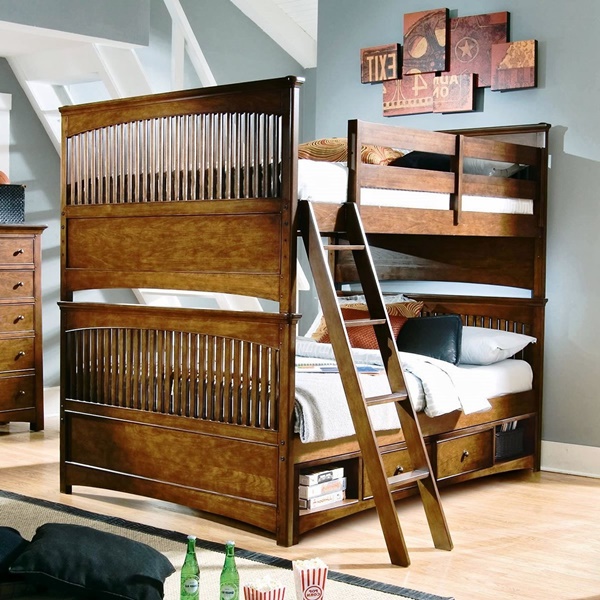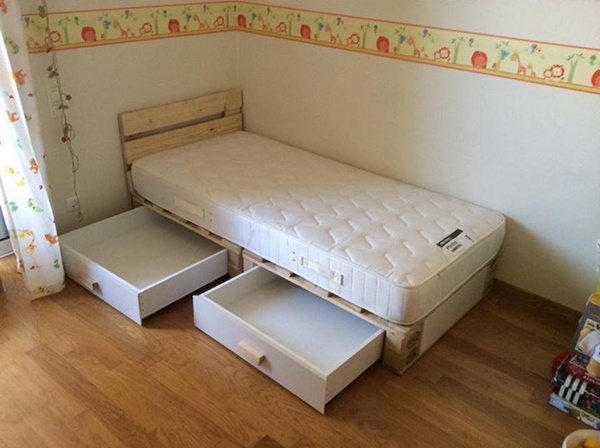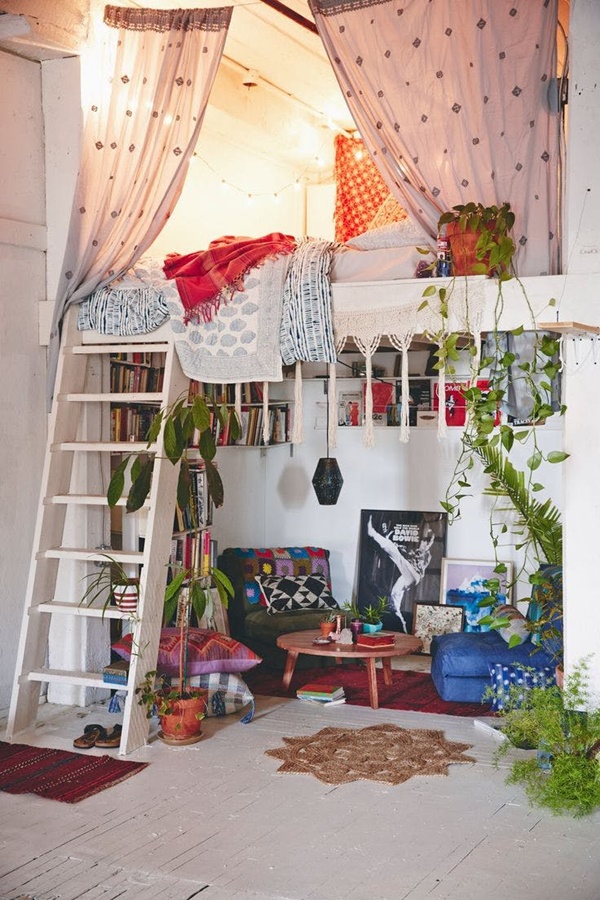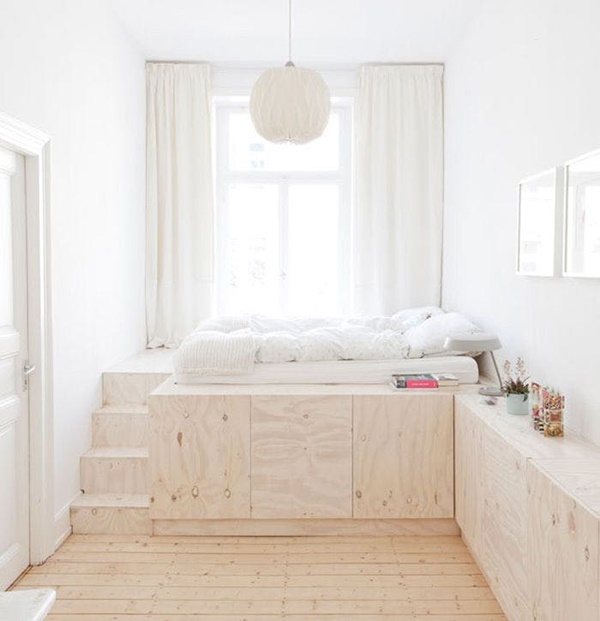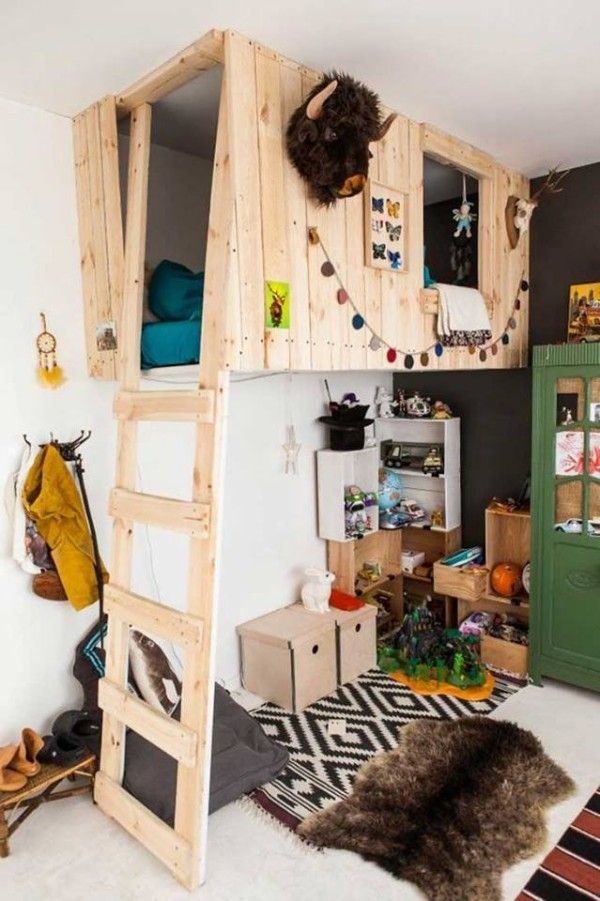 We have shared DIY kids bed designs by their dad, and if you have not done yet then start now. Now, if you're adamant about making a bed your kids then make sure to get the supplies and required measurements of bed and room as well. Feel free to share these aforesaid ideas and designs with your friends and especially to the dads and drop us your feedback in comment section. I'm done with the bed when would you start? Have fun! Be creative!