A home maker is not only a woman is who is responsible to keep the house neat and clean but she is the one who uses her creativity to decorate the house as well. Don't you all agree with me? In fact, I am sure women have the ability to multi task so much that these days, even working women like me take time out on weekends to do some refreshing DIY for their home décor.We often say that creativity can give almost everything a new look. Yes, that's the real power of creativity. We see rocks here and there around us but have you ever thought using it in any artwork? Perhaps no or even you have done it, it's rare. So here you will realize how you can get creative with a simple and small rock. Right? *hi-fi* ladies, because we are the best! While you are trying some DIYs for your interiors, here some help for creative DIY home decor ideas with pebbles and river rocks –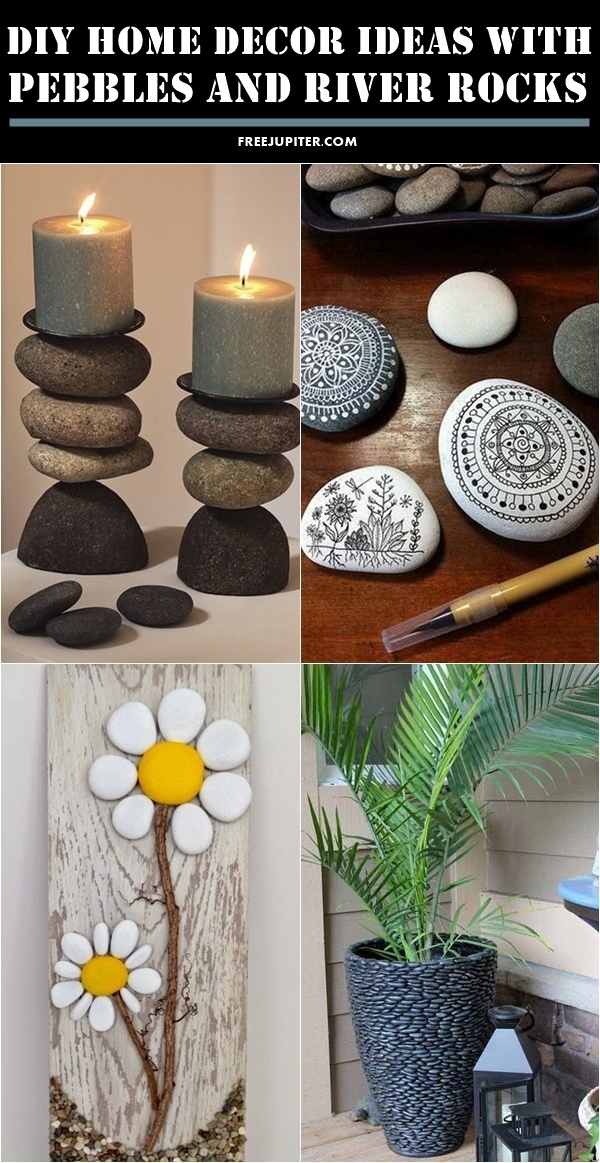 DIY Home Decor Ideas With Pebbles And River Rocks
A pebbled shoe rack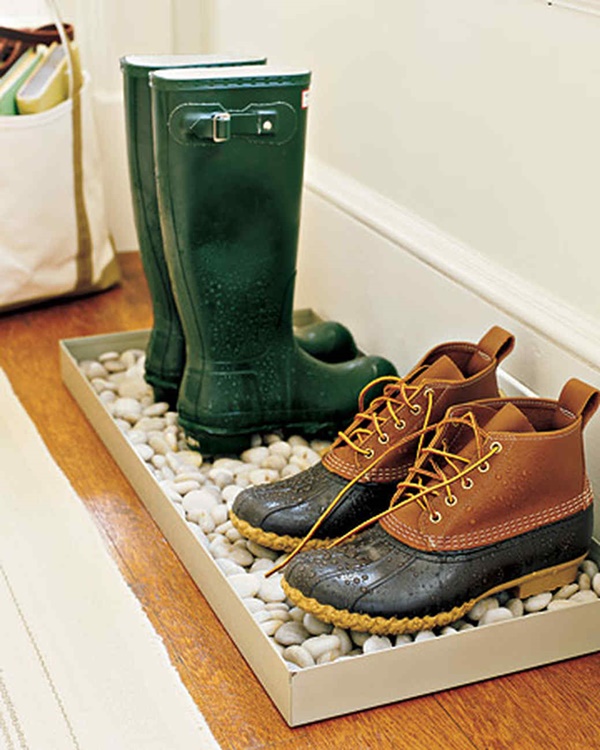 Turn your boring old shoe rack into something interesting. Use pebbles and river rocks to decorate your shoe rack and make it a mudroom mat. This not only increases the effectiveness of collecting dirt in one place, but also becomes more attractive.
The Coaster with pebbles


Turn a plain coaster into a creative art. Use glue to stick colorful pebbles onto the plain coaster and make it all ready to use it as an attractive piece on your dining tables and a kitchen accessory to put hot things on.
The river rock and pebble candle holder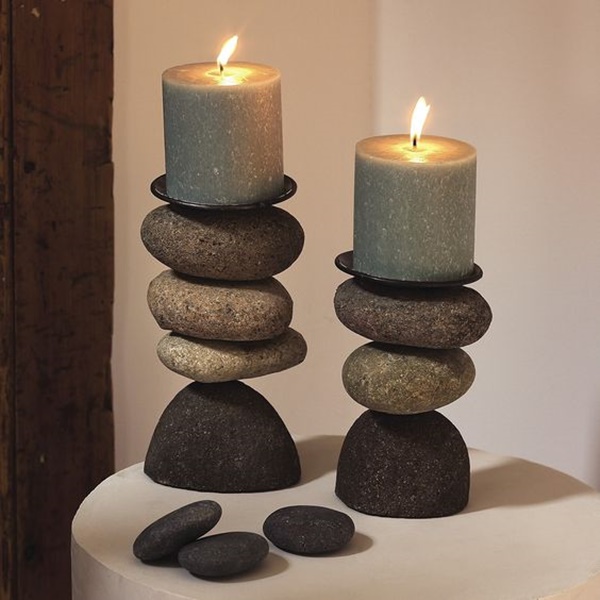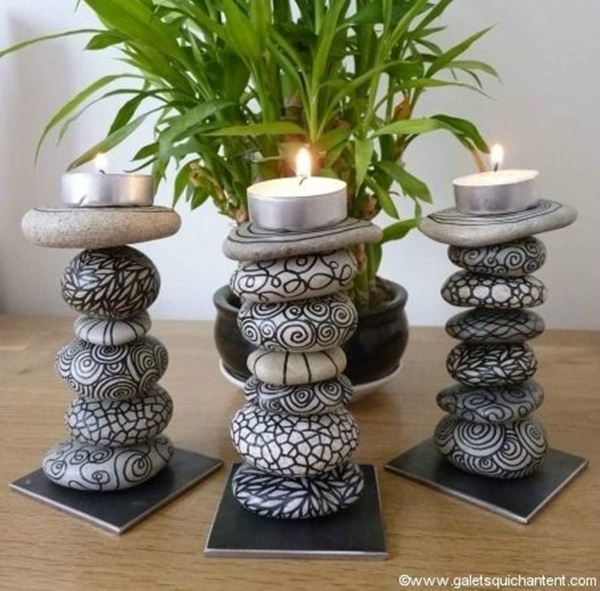 Craving for a romantic dining ambience at home? Get set for this awesome candle holder as a creative DIY home decor ideas with pebbles and river rocks. To be able to create this, all you have to do is take a big river rock and glue some colorful pebbles on the corners. To make it adorable, tickle your creative mind and stick the pebbles in some interesting order and use different sizes of stones. Put the candle in the middle and light it to get the all romantic décor.
Antique Pebble Art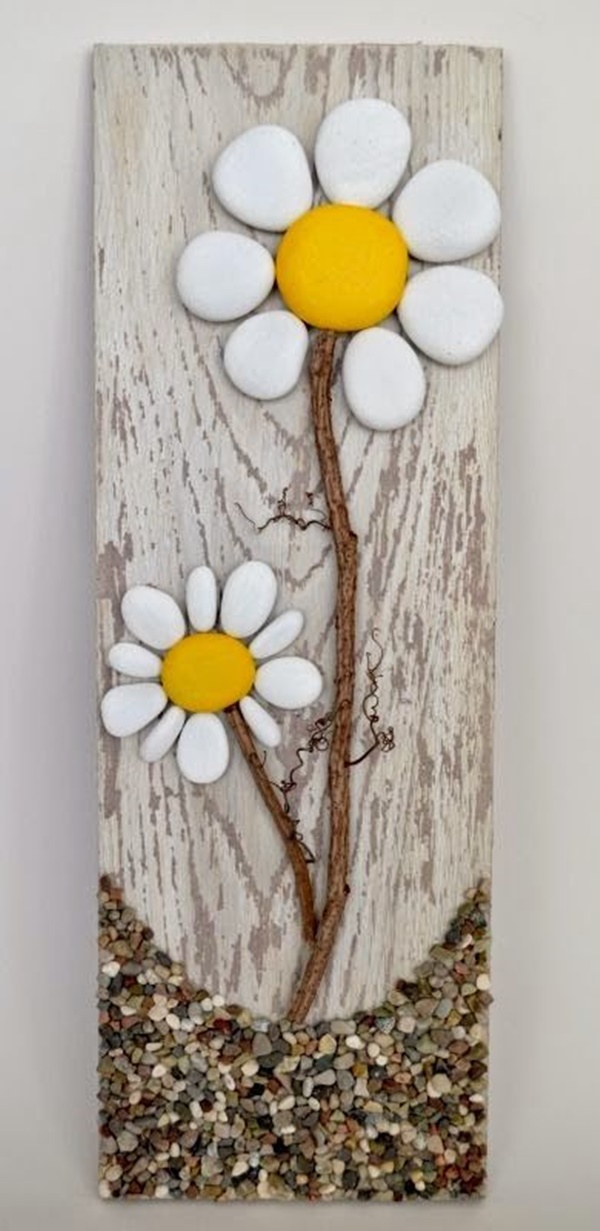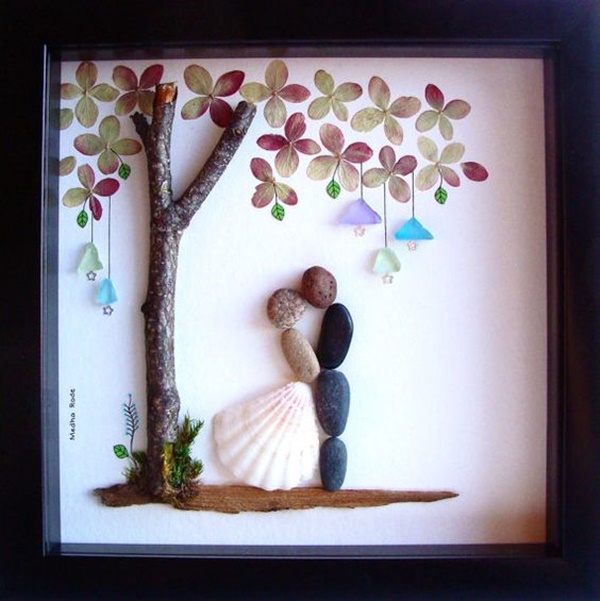 If you are look for creative DIY home decor ideas with pebbles and river rocks, this one is probable the easiest. Spread out all the river rocks and pebbles that you have, and use your creative mind to create all kinds of arts that you can. You can make cute little piglets for your children's rooms or some flowers antique pebble art for your guest room.
River Rock Paper weight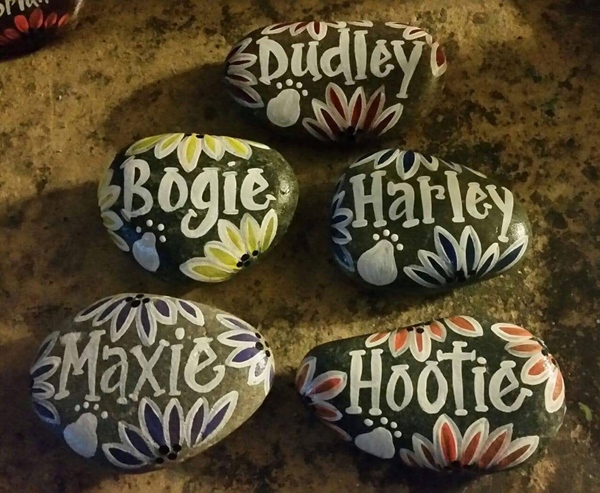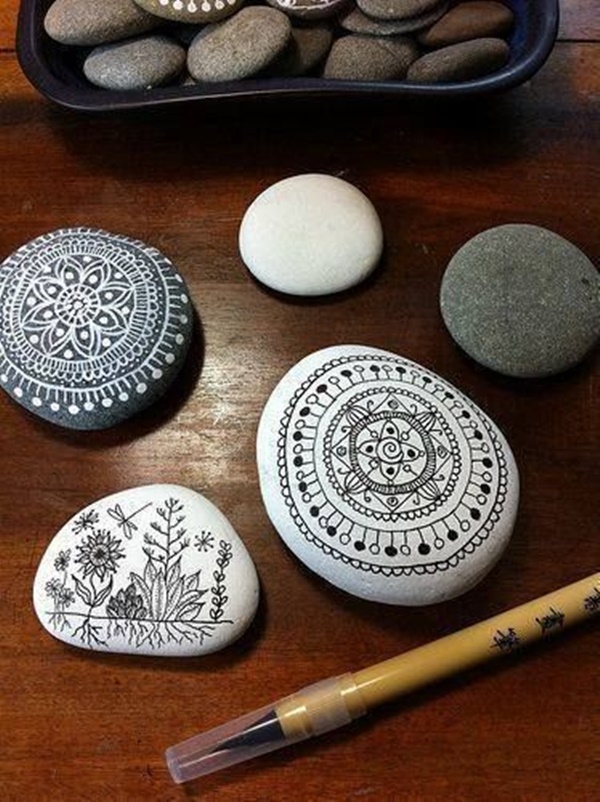 If you are someone who finds it difficult to keep papers in tact because of the cool breeze that flows in your house, then why not make your own colorful paper weight? Choose a reasonable sized river rock and paint it with colors of your wish. Use patterns that you like, sprinkle some whimsical on it and tadaaa- your cute little DIY paper weight is ready
The river rock and pebble vase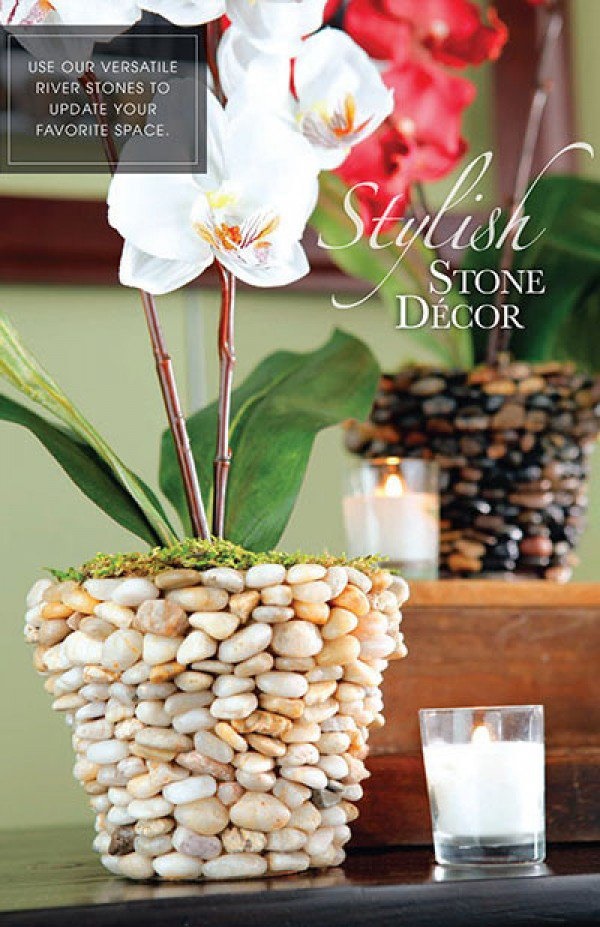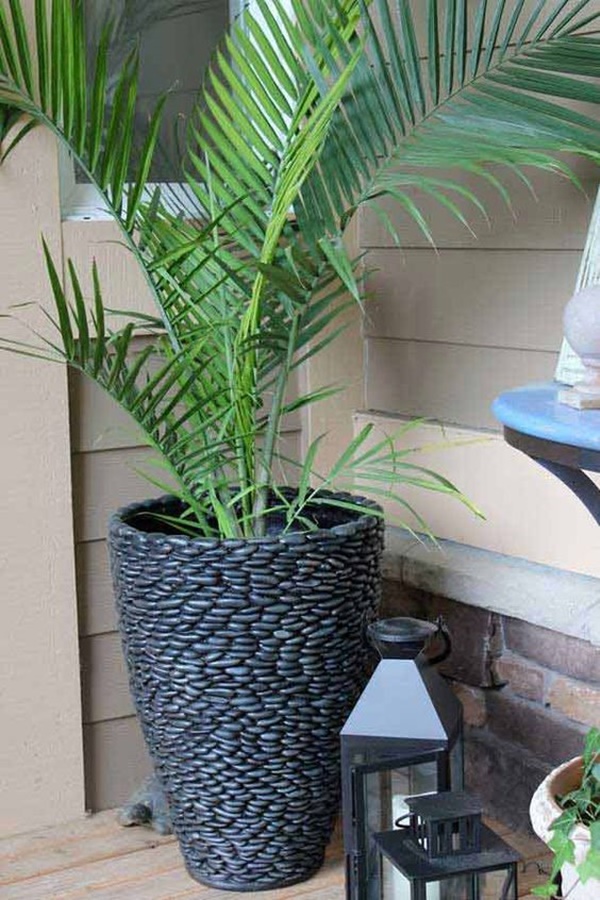 Use small river rocks and colorful pebbles to revamp a simple flower pot with interesting designs of your choice. This is one of the most common that you can make as a creative DIY home decor ideas with pebbles and river rocks.
Wall Art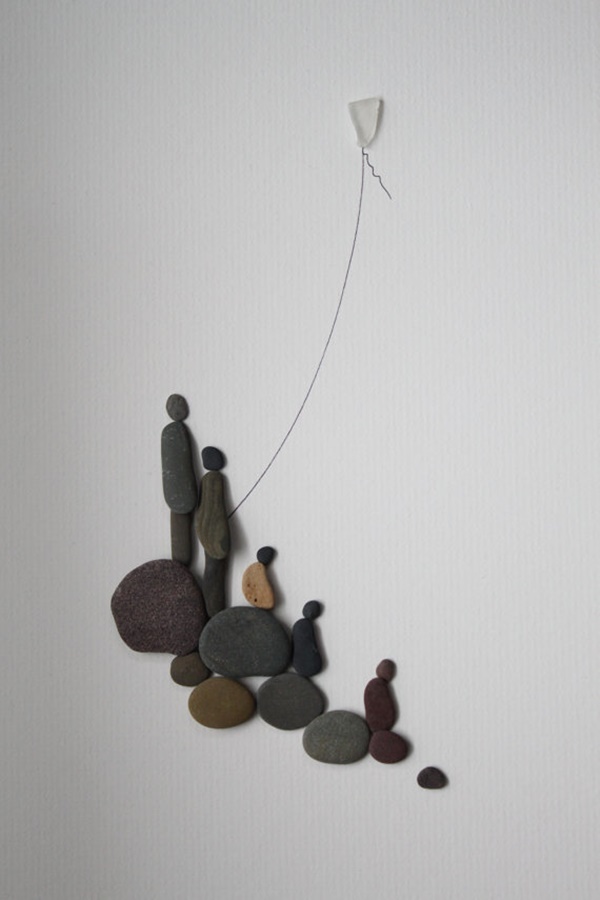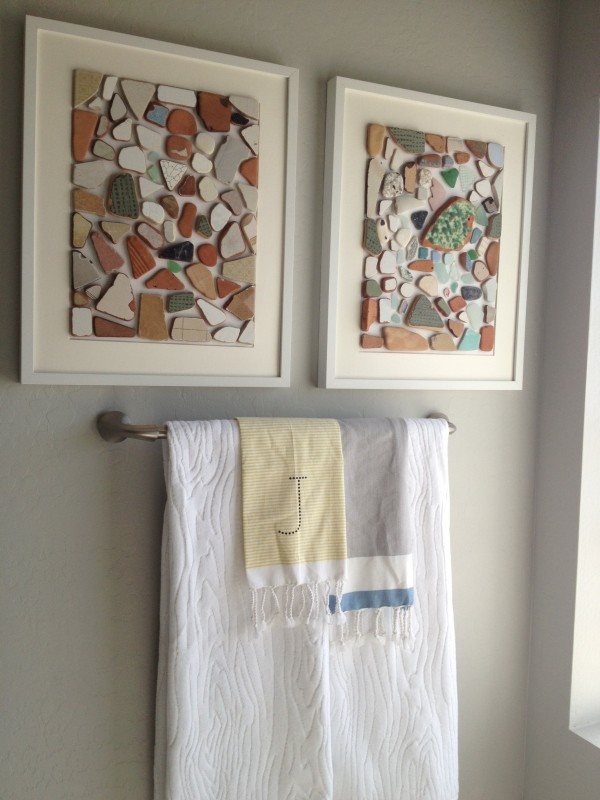 Pebbled birds, flowers and trees with pebbles as flowers – these are some of the cool things you can make for your wall art to revamp the whole décor of your house.
A photo frame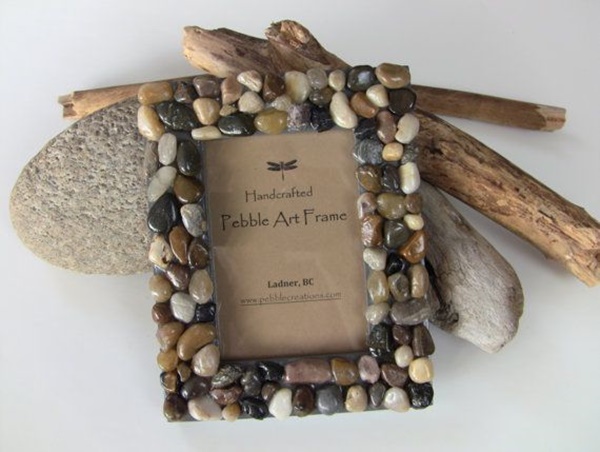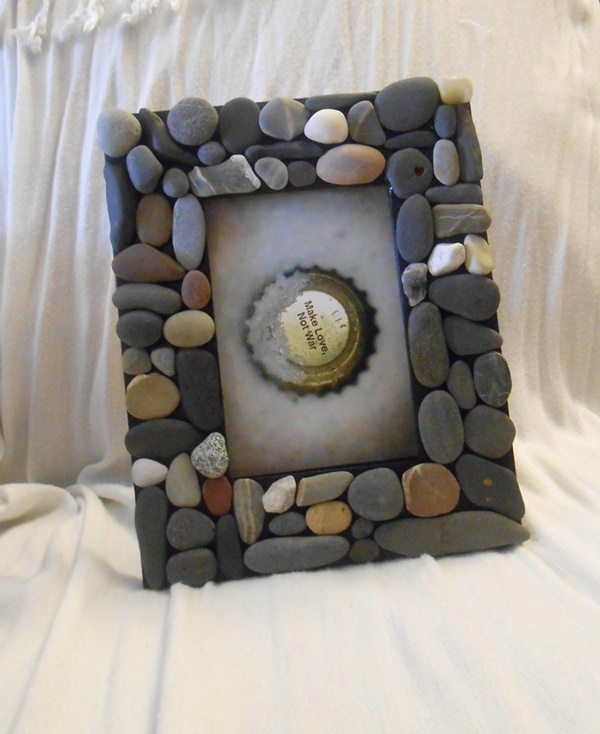 How about a wall full of photo frames made of pebbles? Amazing DIY idea right? Use all kinds of pebbles that you can get to create a phot frame of the size that you want.
The shining crystals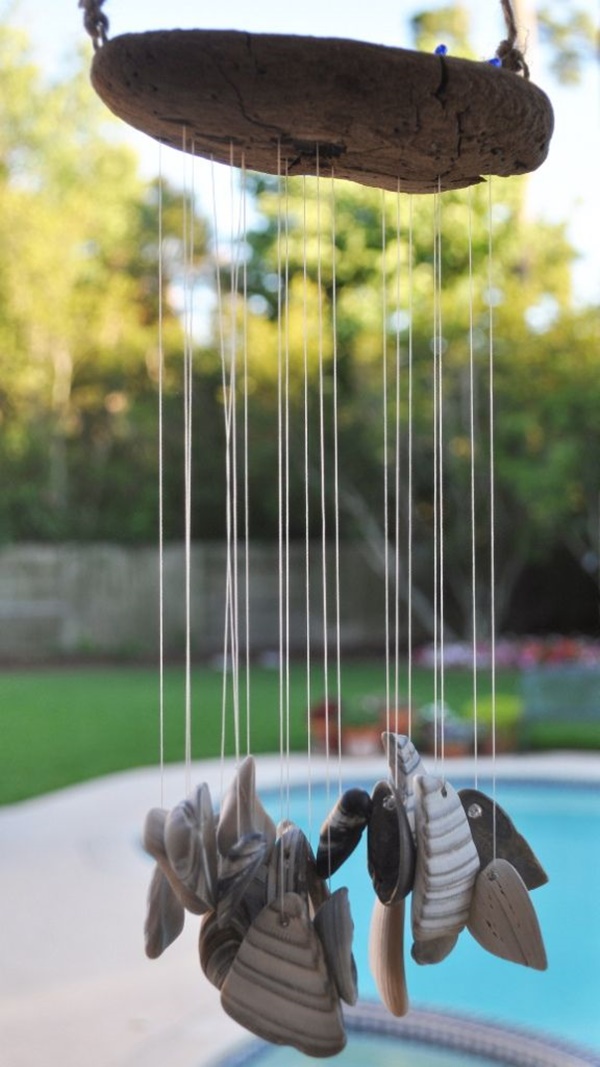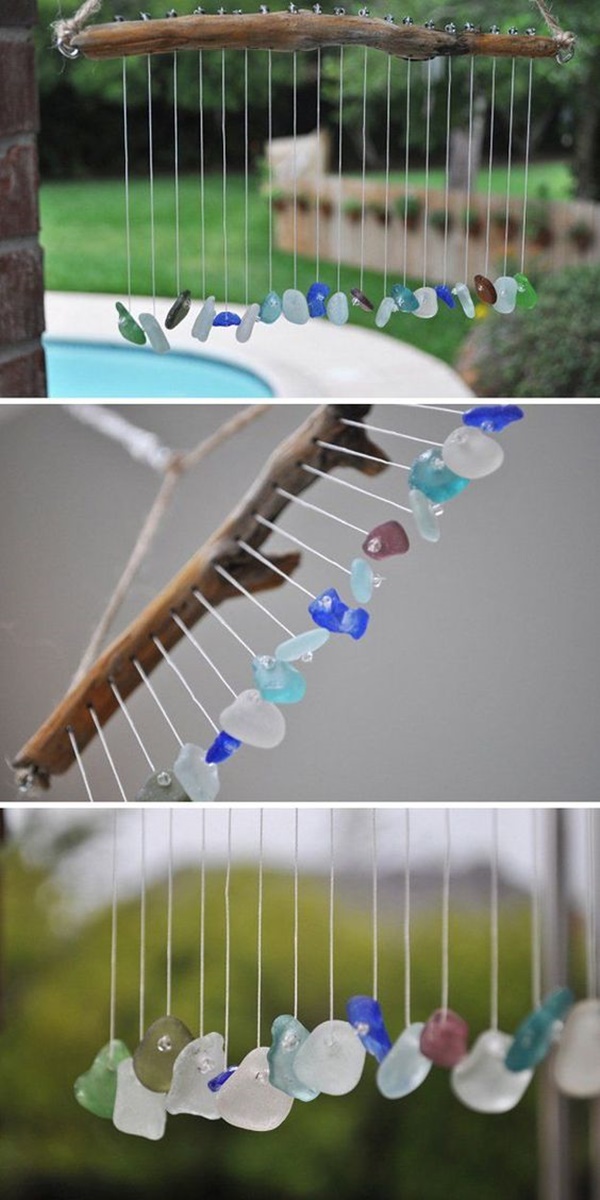 Use shining river rocks and pebbles to create adorable wall hangings. To make it more like wind chimes, use pebbles side by side so that they slightly hit into each other when the wind blows.
Name Plate of your house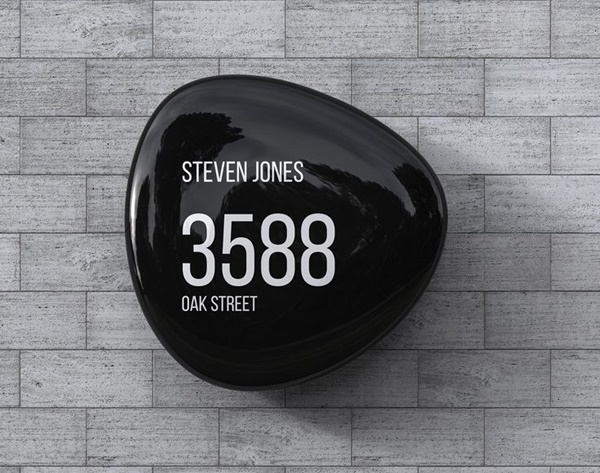 Choose big sized river rocks and pebbles to make the name plate of your house. You can stick the name on one big river rock and choose the pebbles to make the name plate more interesting.