Halloween is round the corner. You obviously do not want to showcase the laid back attitude and plan your party at the last moment! Want to leave a mark in your neighborhood by throwing an out of the world Halloween party?  Then it is time to check out these DIY Halloween decoration and party ideas to get one hell of a head start. Use most of the below, with a touch of your own magic and you will be remembered for your amazing party.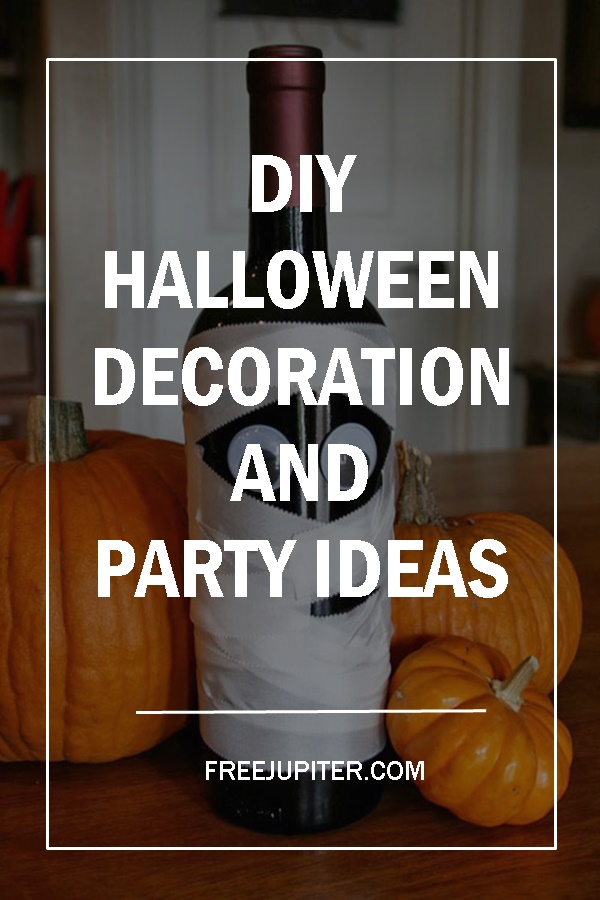 DIY Halloween Decoration and Party Ideas
A Ghostly Welcome
Are you planning to give your guests a welcome drink? Make these cool recycled bottles fit right into Halloween. And so are these bottle craft ideas. Just remove the labels from the used bottles and spray paint them white. Use a black marker to draw some nice ghost features. Throw in some colorful straws and serve them up on trays for your guests to rave over.
Black Kitty Pumpkins
Why not be different from the rest? Instead of the same old Jack o'lantern, use your lovely large pumpkins to make cat faces instead. No carving necessary! You just paint the pumpkins black, add some pointy ears made of card paper, and draw eyes, nose and whiskers. You can cut out the whiskers on some card paper and paste them on for a realistic effect as well. For instance, practice with some paper craft ideas. 
Creepy Coasters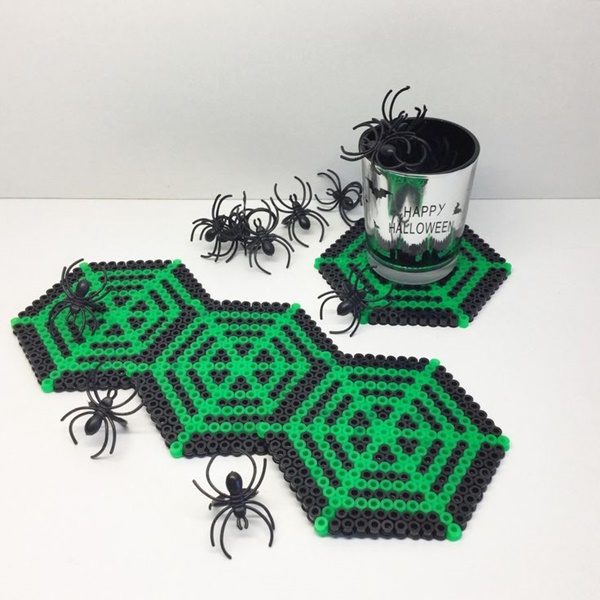 Image Source
Your dining table or any other table for that matter can be made into a Halloween masterpiece with these DIY Halloween decoration and party ideas. On a flat metal washer, hook five bobby pins and then wrap some twine around, threading it through the pins. You have a nice spidery cobweb for your guests to keep their cups and glasses on. Paint everything white for extra ghoulish look and scatter some tiny black toy spiders here and there. Here, try out these unique and innovative Halloween craft ideas and DIY projects. 
Wall Decoration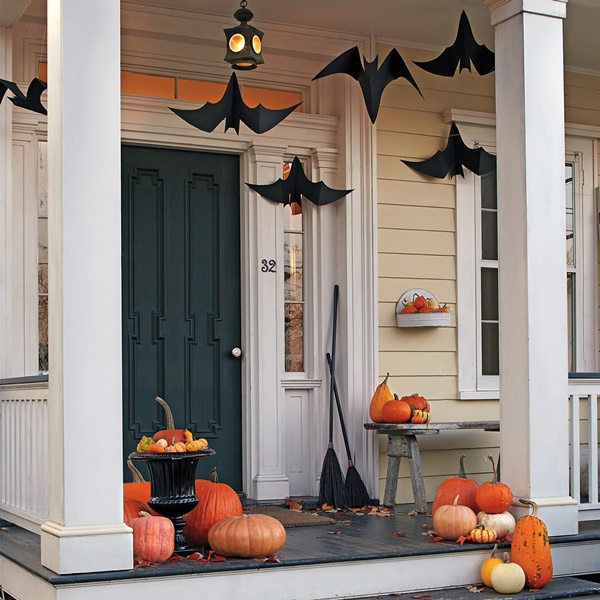 Image Source
If you have a nice big blank white wall, then some adhesive black vinyl sheets can be used to create a nice Halloween scene. Throw in some bats and pumpkins and ghosts and ghouls and watch your guests go "Ooooohhh"!  The best part about these DIY Halloween decoration and party ideas is that you can easily remove them as soon as Halloween is over.
Scary Terrarium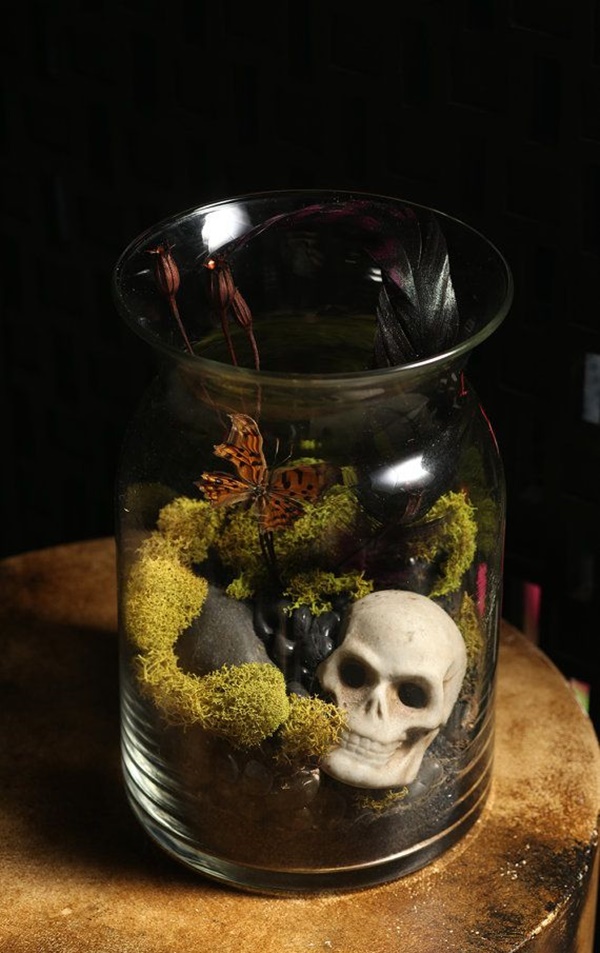 Image Source
A Mason jar lid is your starting point. Then look for some twigs, moss, small rocks, and Halloween decorations like skulls and bones. Once you have it all together, build your scary scene on the upside down lid of a Mason jar. After completing it, just screw on the jar on top of the lid and then place it in your window or outside the front door.
Bloody Napkins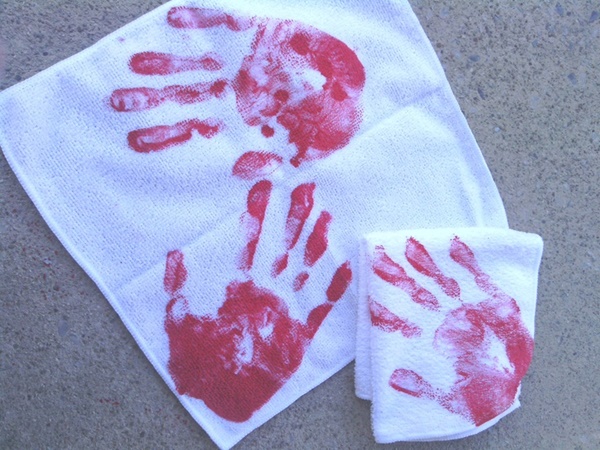 Image Source
Napkin rings that look like vampire teeth? You can dare your guests to use the napkins they hold. Many might opt not to. Splash some Kool Aid on the napkins to simulate blood splatter and thread a white twist through vampire teeth made of plastic. Secure the twist tie around the center of your napkin and watch your guests eyes go pop.
Spooky Faces Lit up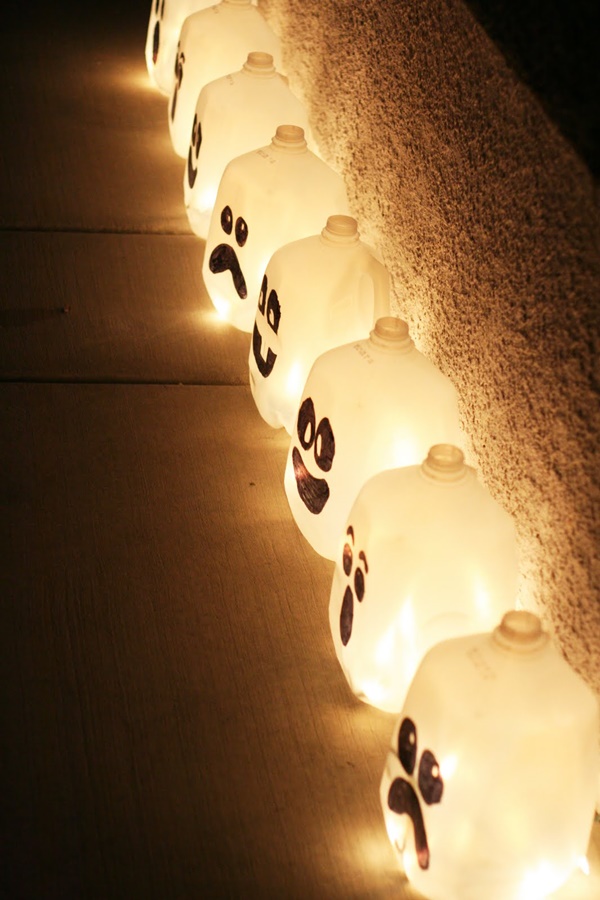 Image Source
This one is low on cost. Take a few empty and clean gallon milk jugs and fill them with white holiday lights. Draw some scary faces on the jugs. Place them on the porch or the foyer, or a walkway to get that ghostly Halloween glow that can send shivers up your spine.
Candy Bowls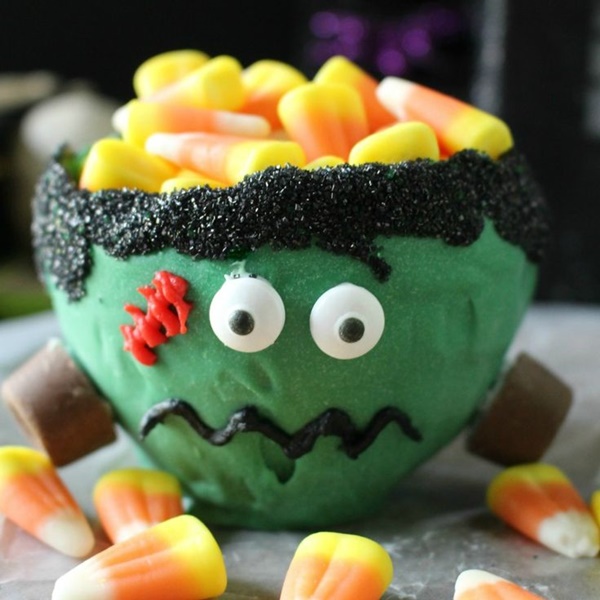 Image Source
Did you ever think that you could use your old and worn heels for something in a party? All you need to do is wrap your heels in some cheap sparkly paper and then fill it up with Halloween candy for all those trick and treat people.
DIY Halloween decoration and party ideas will make the party planning so much fun, you will want to do it all year round. Call all your family members to help and this way you will also be able to bond over this scary planning.