Christmas is soon to arrive and we really think you must have started old 'DIY Christmas ornament' family tradition, making unique and impressive ornaments each year and saving them for years to come. After all, your aim is to decorate a Christmas tree in a more special way with each coming year, agree? Is there anything better than DIY Christmas Ornaments? A lot of good memories you can create by making them with your kids is indescribable.
This year, if you're looking for outstanding DIY Christmas Ornaments Craft Ideas that are easy to make with things you already have around the house, here are a few simple yet adorable ornaments craft ideas to make for Christmas tree this year. Honestly, kids just love pulling old ornaments out of the box they made a few years back or hanging up ornaments they made recently. Here are some of the best craft ideas – Also, here we are giving you some Easy Handmade Christmas Gift Ideas. Have a look-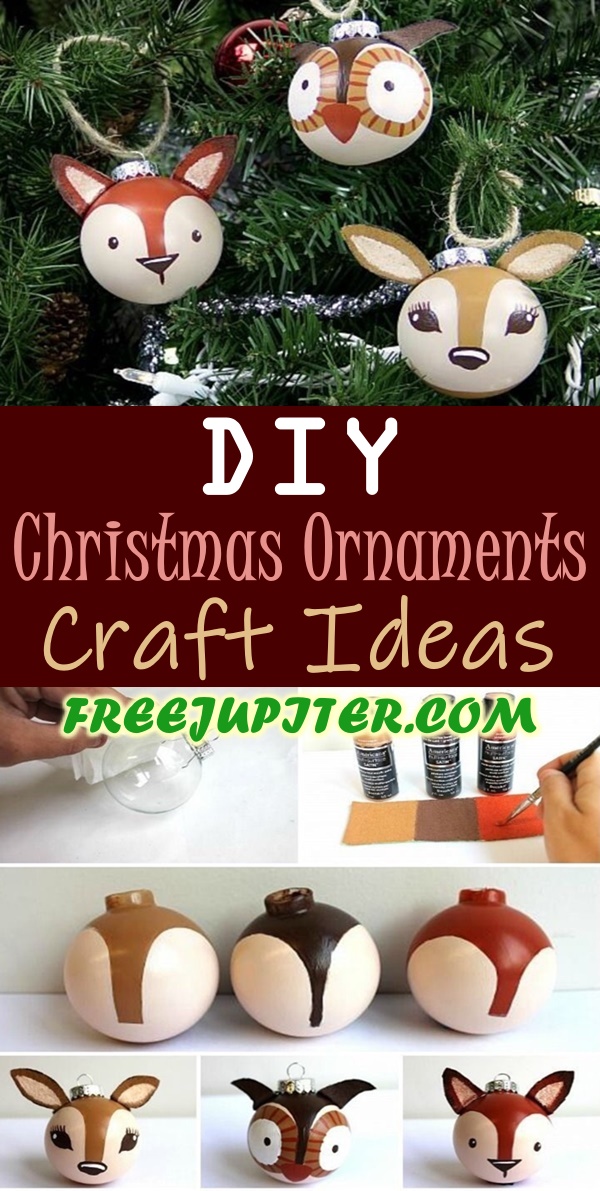 DIY Christmas Ornaments Craft Ideas
DIY Angel Christmas Ornament!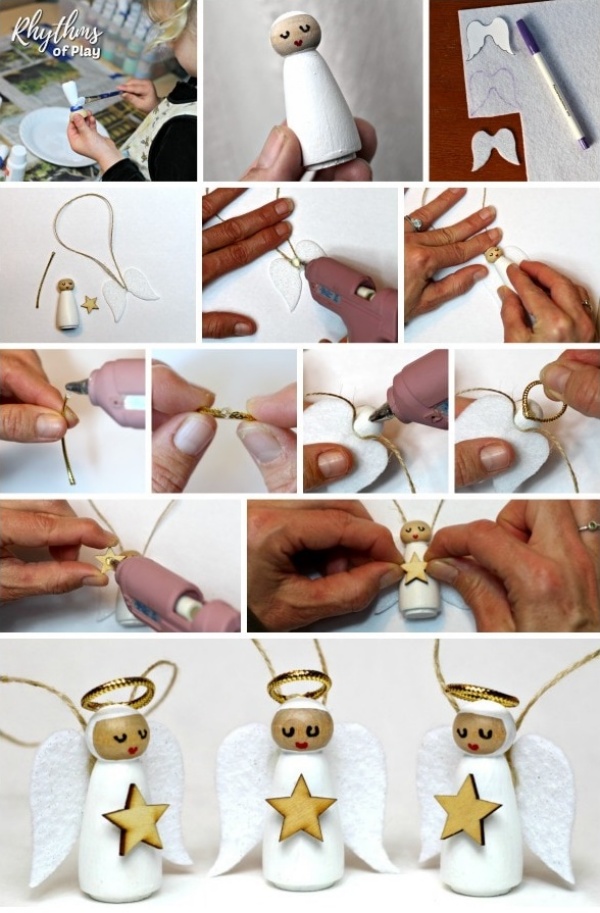 Image Source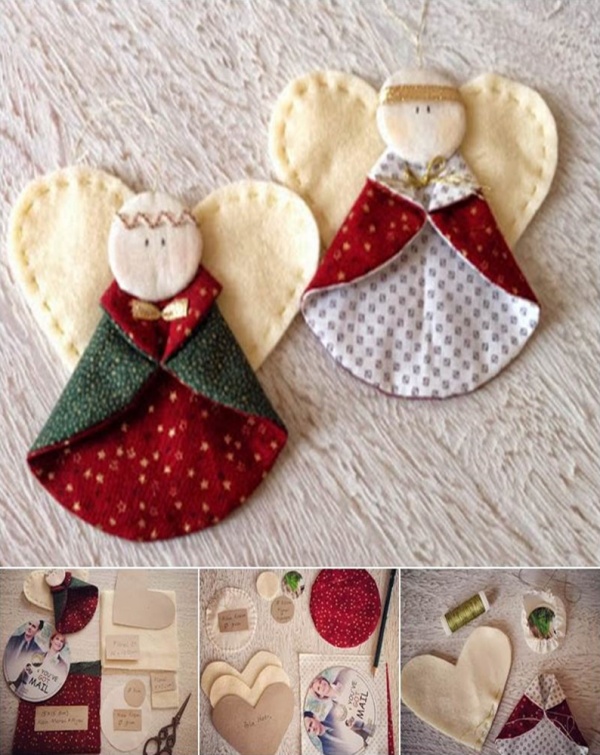 Image Source
Make your Christmas tree shine in all its glory with 'Cotton round balls'. You'll be amazed to see how simplistic these cotton buddies look like. You can even make them look a bit fancier, by adding a touch of glitter on their wings or add facial features.
Glittered CD Christmas Ornaments!

Image Source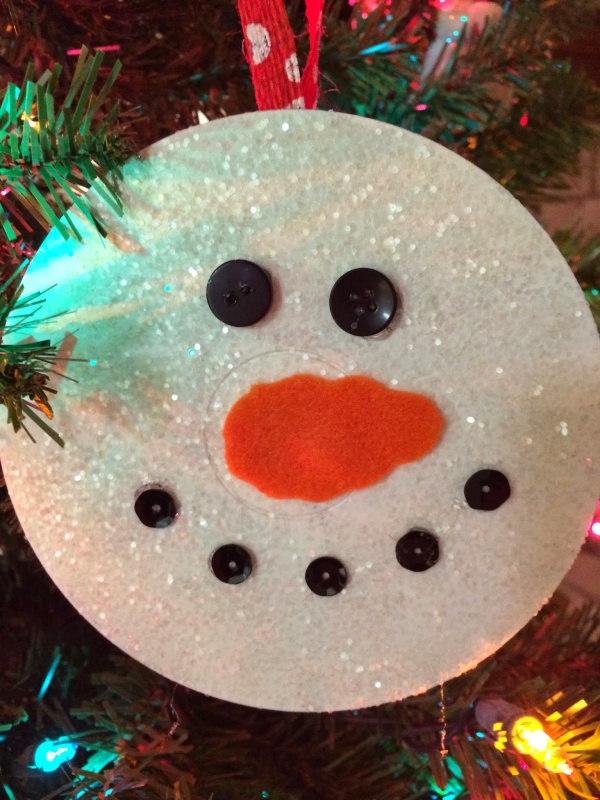 Image Source
Don't you think this is a great way to use old, scratched disks that you can't play anymore? Simply just apply glue onto the CD in any pattern or design and add as many colors of glitter. For more decoration, you can even add sequins. Yes, these ornaments are glittery and you can place them anywhere on the tree.
Craft Stick Star Ornament!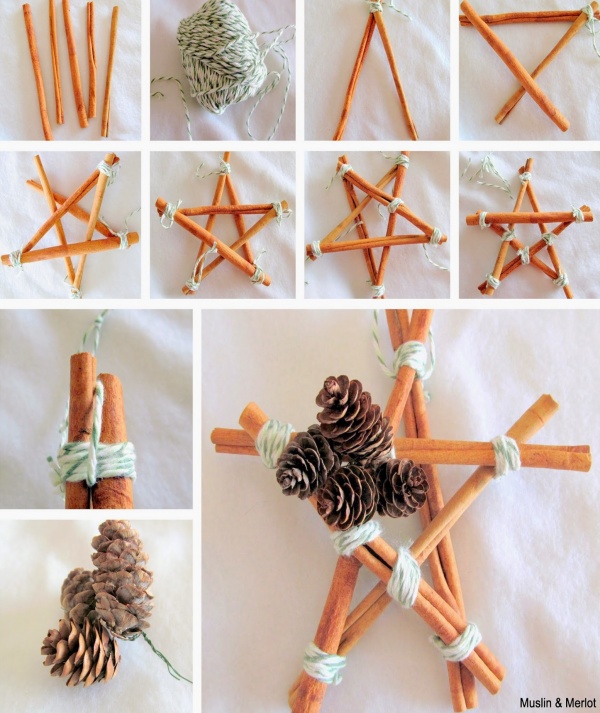 Image Source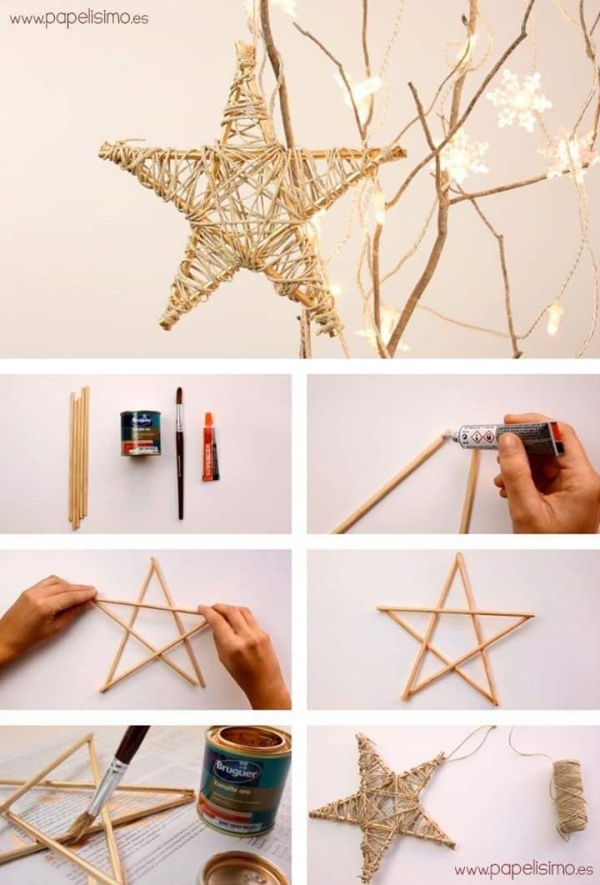 Image Source
If you want to try something a little more rustic, try this ultimate DIY Christmas Ornaments Craft Ideas. The stars made with craft sticks are easy enough for toddlers to make. Don't worry! Even younger kids will love to create them.   
Easy Paper Candy Canes!


Image Source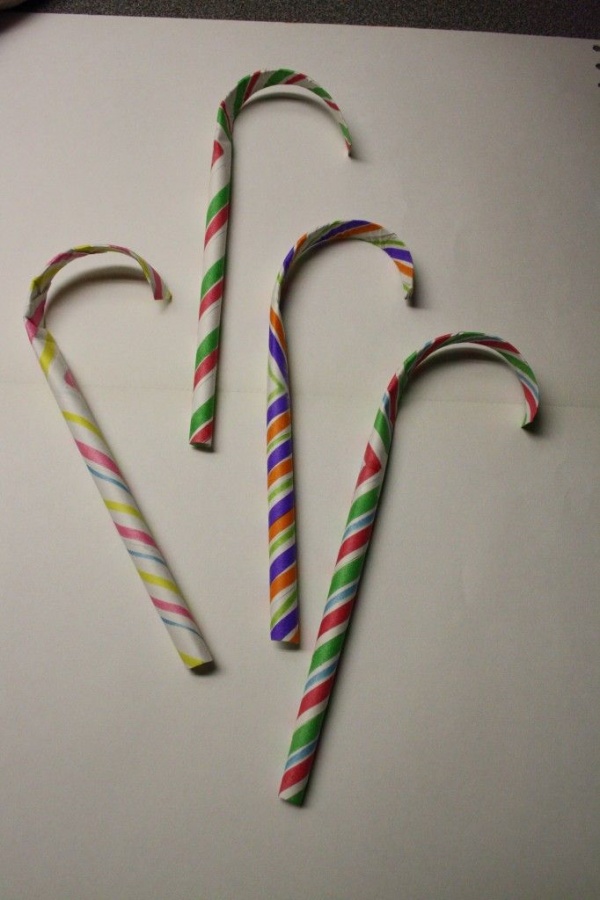 Image Source
Your guests will be surprised with these candy cane ornaments. They are super-addictive and easy to create, using just markers and paper. Don't be shocked, if you end up with an entire Christmas tree covered in candy canes this year.
DIY Ornament Balls!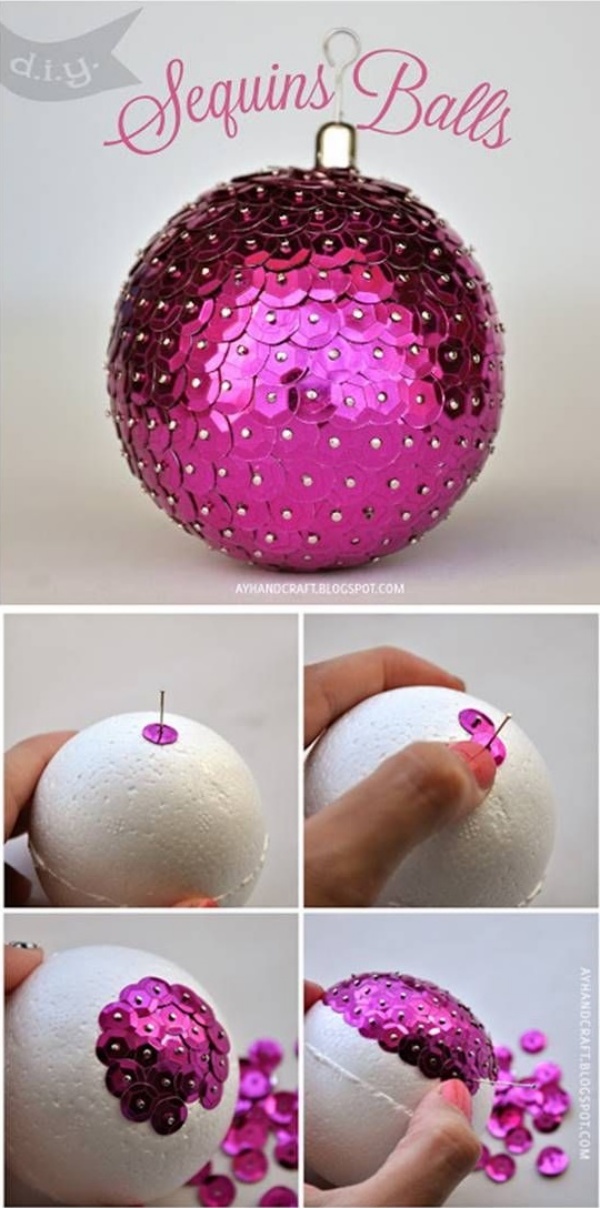 Image Source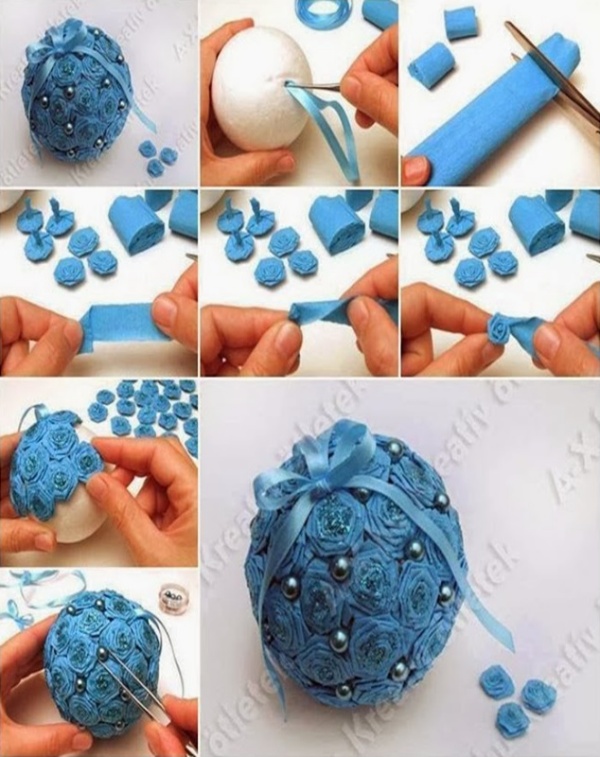 Image Source
Ornament balls are a must-have for Christmas tree decoration, whether it's traditional, contemporary or rustic holiday decor. Filled ornaments are a lovely addition to your Christmas tree. Simply put everything – glass or plastic, mini pipe cones, tree trimmings, reindeer moss and long tweezers inside the ornament and create a design you wish. Here we have some DIY PLASTIC SPOON CRAFT IDEAS.
DIY Handprint Santa Ornament!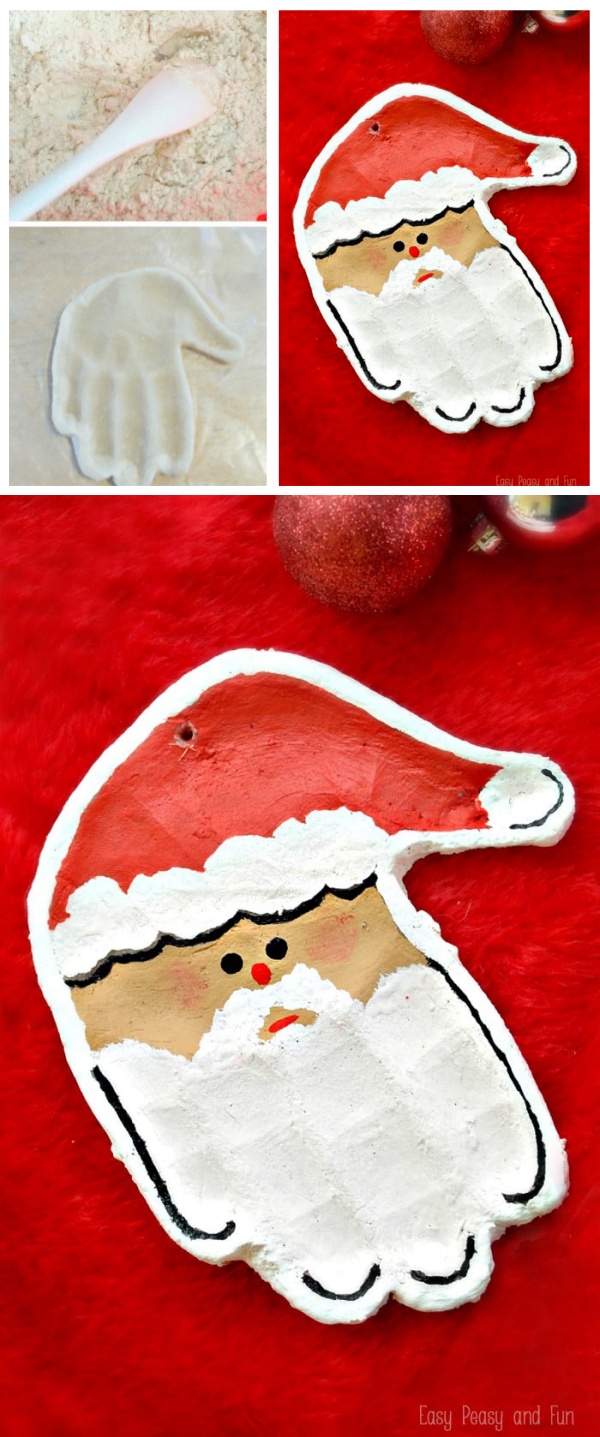 Image Source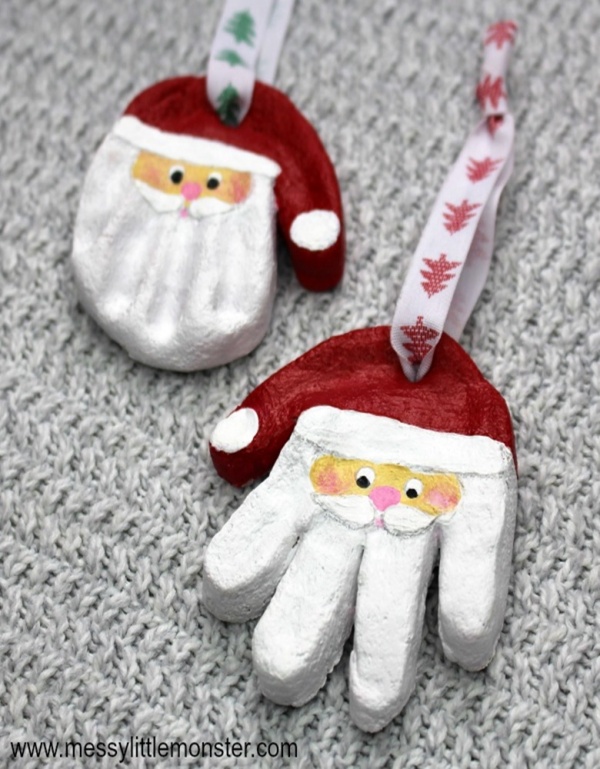 Image Source
It's time to enjoy it! Santa Salt dough handprint ornaments are among the best DIY Christmas Ornaments Craft Ideas for kids, toddlers and preschoolers to make. This adorable Christmas keepsake of your child's handprint is such a cute idea for parent or grandparent gifts.
DIY Scallop Ornaments!


Image Source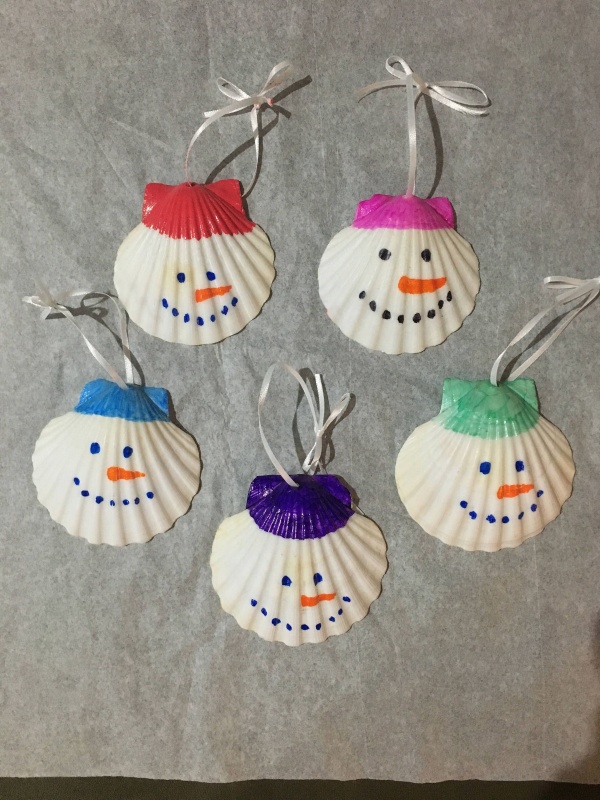 Image Source
It's great to kick off the Christmas celebration with a cute and super-simple DIY ornament! Give your tree special yet adorable look with these scallop ornaments. Grab some card stock, rose golf craft paint, a circle punch, a glue gun, a cup of steaming hot chocolate and start creating now. You'll love the charm they add to your Christmas decor.     
DIY Christmas Photo Ornaments!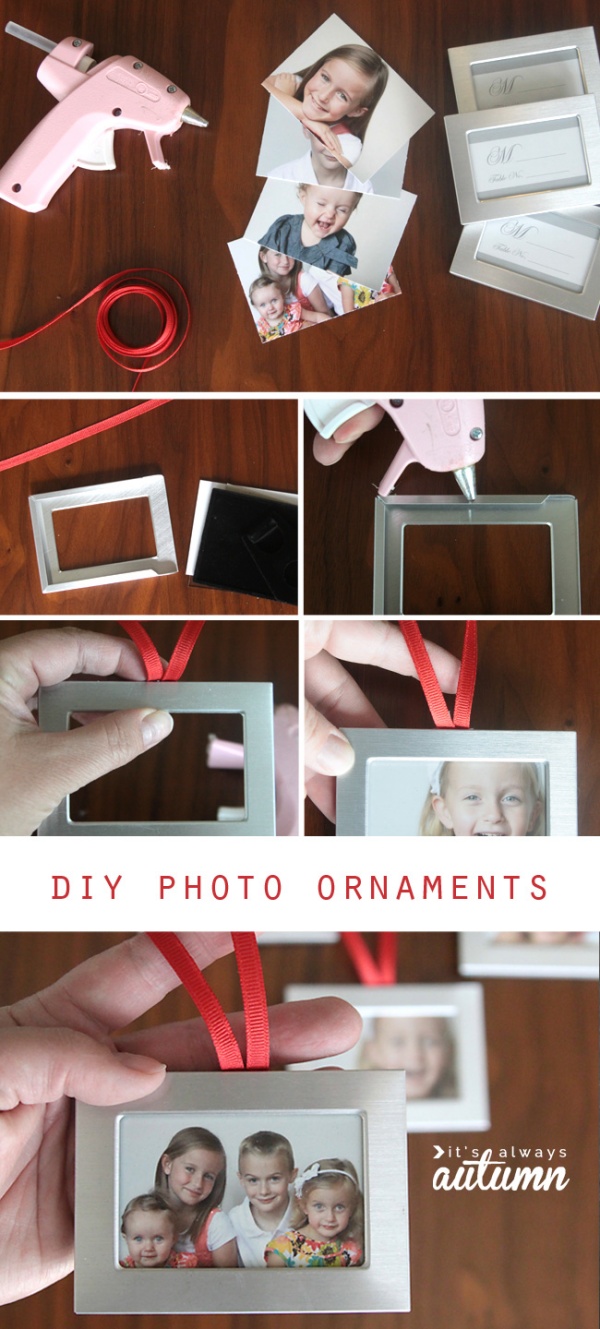 Image Source

Image Source
Have you ever thought of adorning your Christmas tree with DIY glass photo ornaments of your family and the people you admire most? This makes a beautiful and personalized gift idea – perfect for any occasion.


Image Source

Image Source

Image Source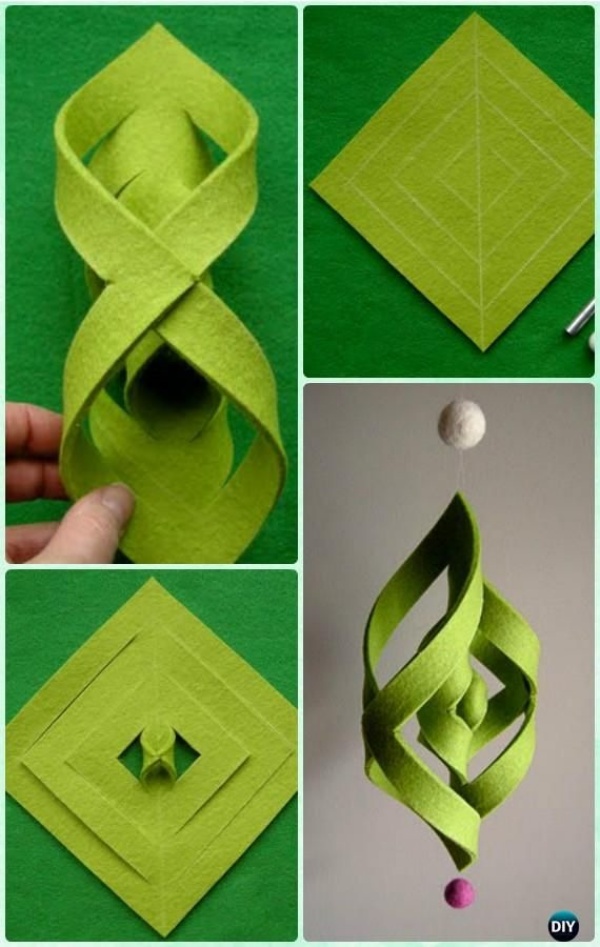 Image Source


Image Source


Image Source


Image Source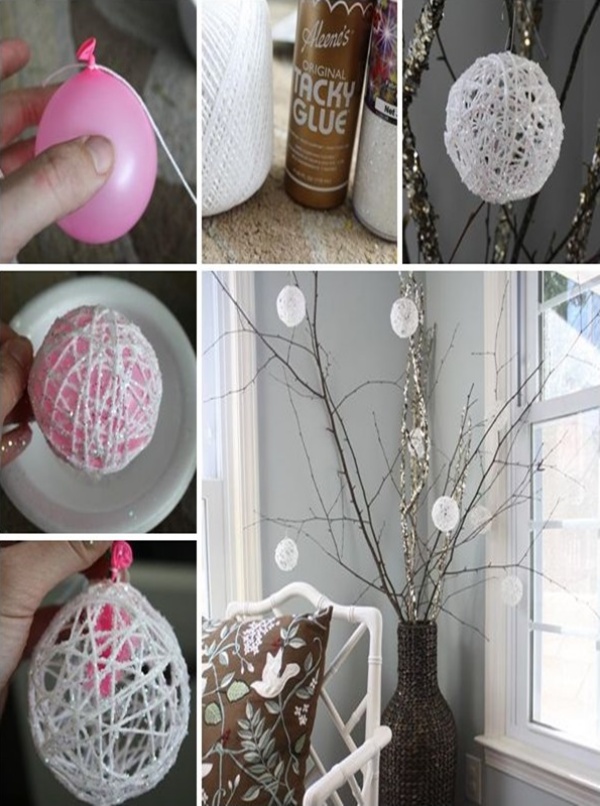 Image Source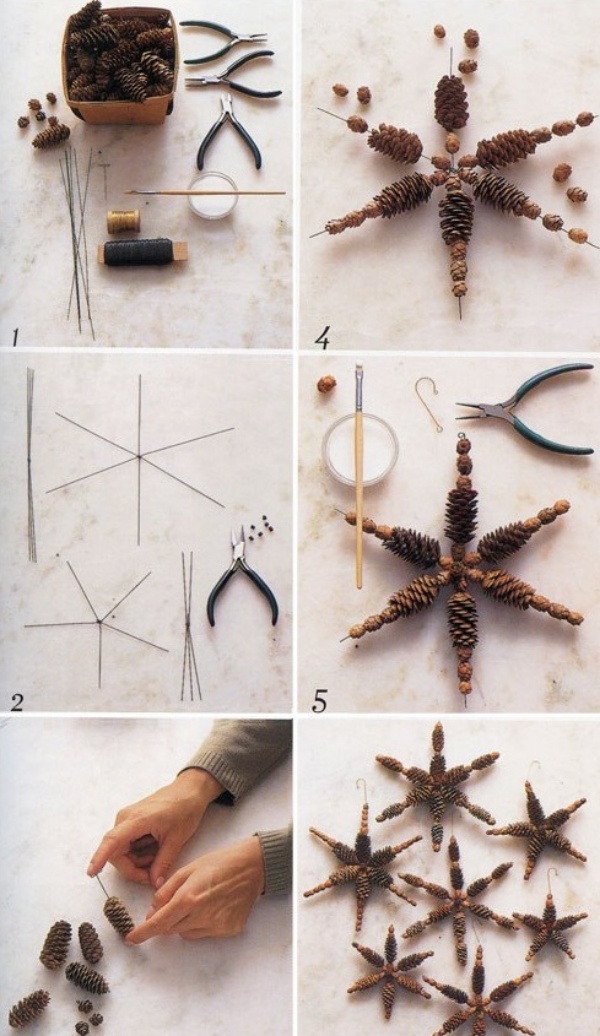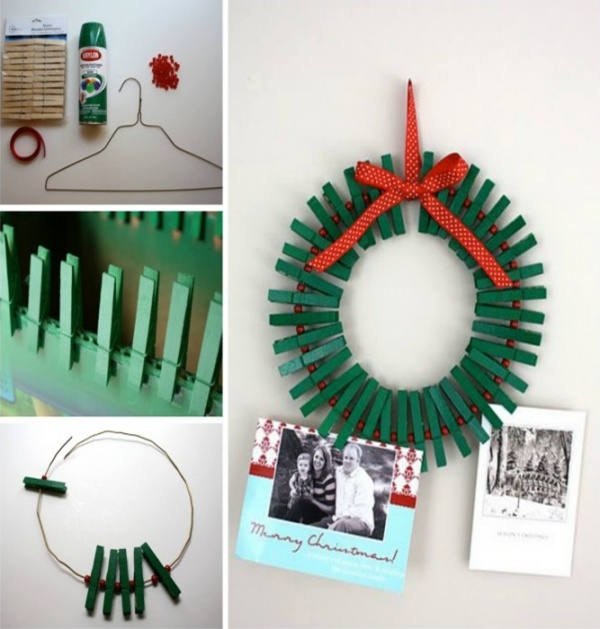 Image Source

Image Source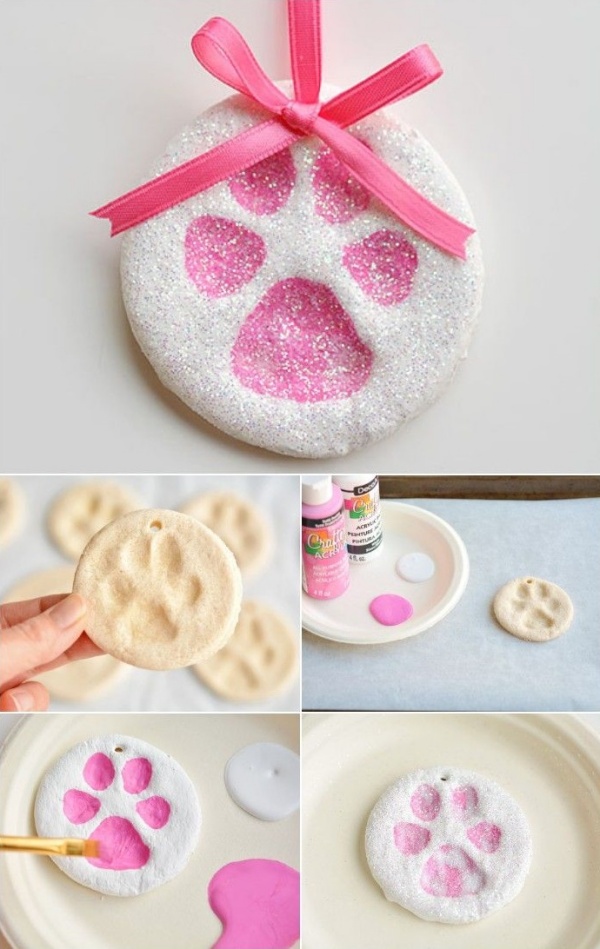 Image Source


Image Source
We hope this DIY Christmas Ornaments Craft Ideas list inspires you to get creative this holiday season with your kids. Getting out all the ornaments and decorating the tree seems to be one of the best parts of the Christmas Season. Personally, when we're decorating the Christmas tree, my favorite things to hang up with the kids are Christmas ornaments whether they have made themselves or as a crafting sample at school. Here we brought you some VINTAGE CHRISTMAS TREE DECORATION IDEAS. Check out-