Now you will be knowing about the coolest jewelry style, and that is the bohemian jewelry ideas. Nowadays fashion folks are getting more attracted towards the bohemian styling sense as it trendy and comfortable from all sense. Bohemian jewelry ideas look awesome and add a charm to your femininity. And for the creative people, bohemian pieces of jewelry are very creative in making and design. You will always find the designs very unique and creative. Even you can think of making your own bohemian jewelry this time.
Actually, bohemian jewelry of your own choice are hard to get everywhere and so, it's always better to make one for your own. But don't be sad if you don't have any idea. Like every time, we are again here to help you all out with awesome and cool bohemian jewelry ideas. It's a real fun and let's have a look.
Cool Bohemian Jewelry Ideas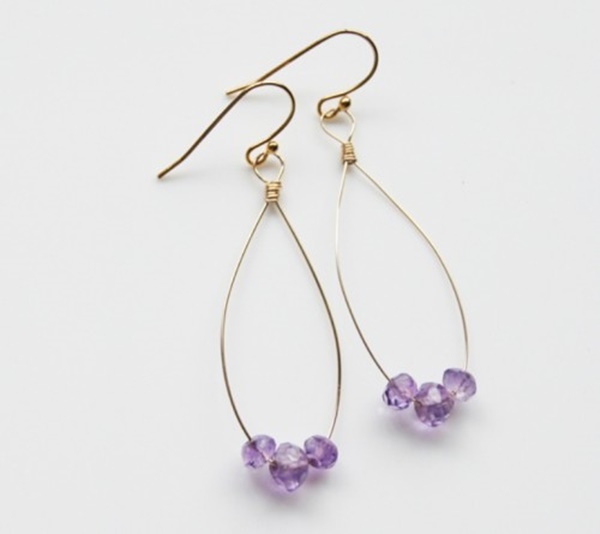 We are almost in summer and this is the best time to make a jewelry that best suits the season. Have a look at this light summer jewelry piece that is very pretty.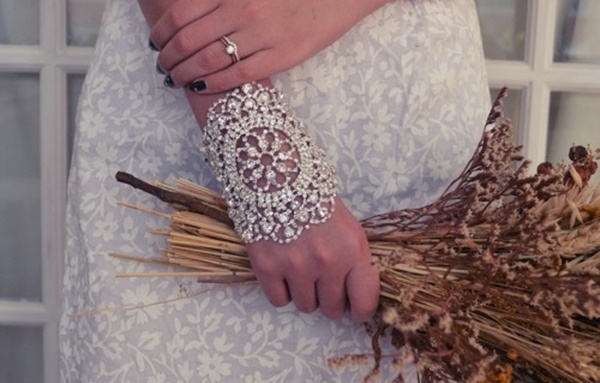 Jewelry is always costly because of the materials and the price of work. So if you can make that at home, you can save a lot of money by spending some of your skill and time. This is a stunning bracelet idea which can be described as gorgeous. Don't miss it out as a great choice for any occasions.
Bohemian Blue Feather Necklace: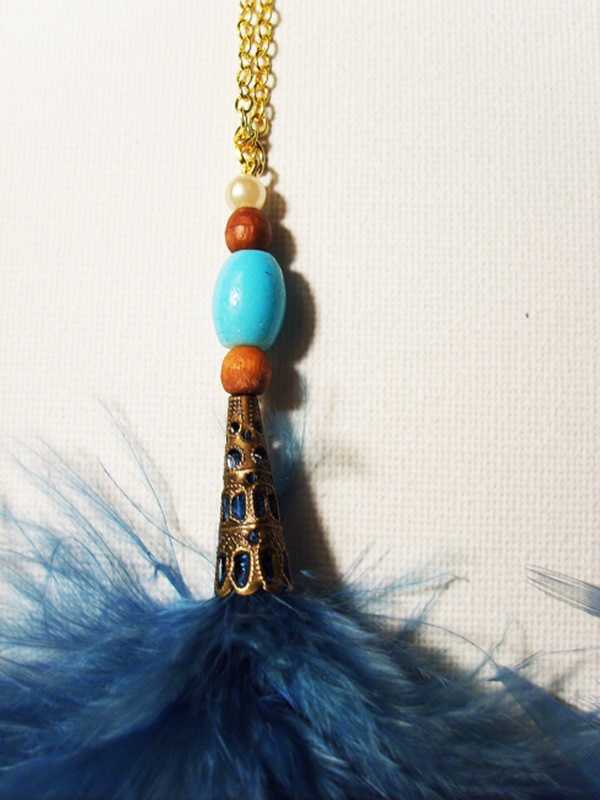 This is not for everyone and only for the core bohemian jewelry lovers. This jewelry piece can be the substitute of the word 'Attractive'. If you love feathers then it's absolutely for you.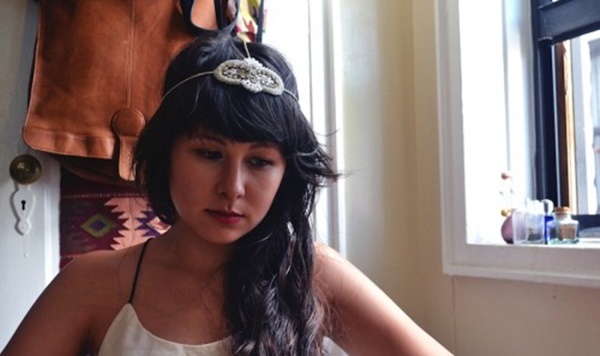 A jewelry in just minutes? Can you think of that? Yes, it's possible and you can make that on your own. This DIY appliqué headpiece is classic and trendy at the same time. So if you are looking for a bohemian headpiece jewelry ideas, have a look.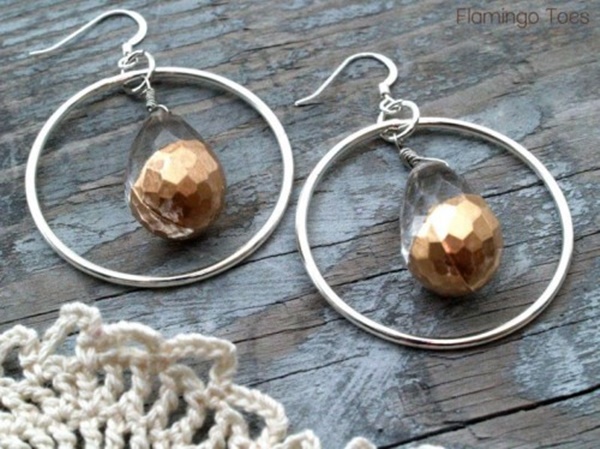 Golden is always attractive and classic with its shine. If you have a love for gold jewelry, you can think of making this earring on a very low budget. You will just need some small materials to complete.
Beads and Safety Pin Bracelet: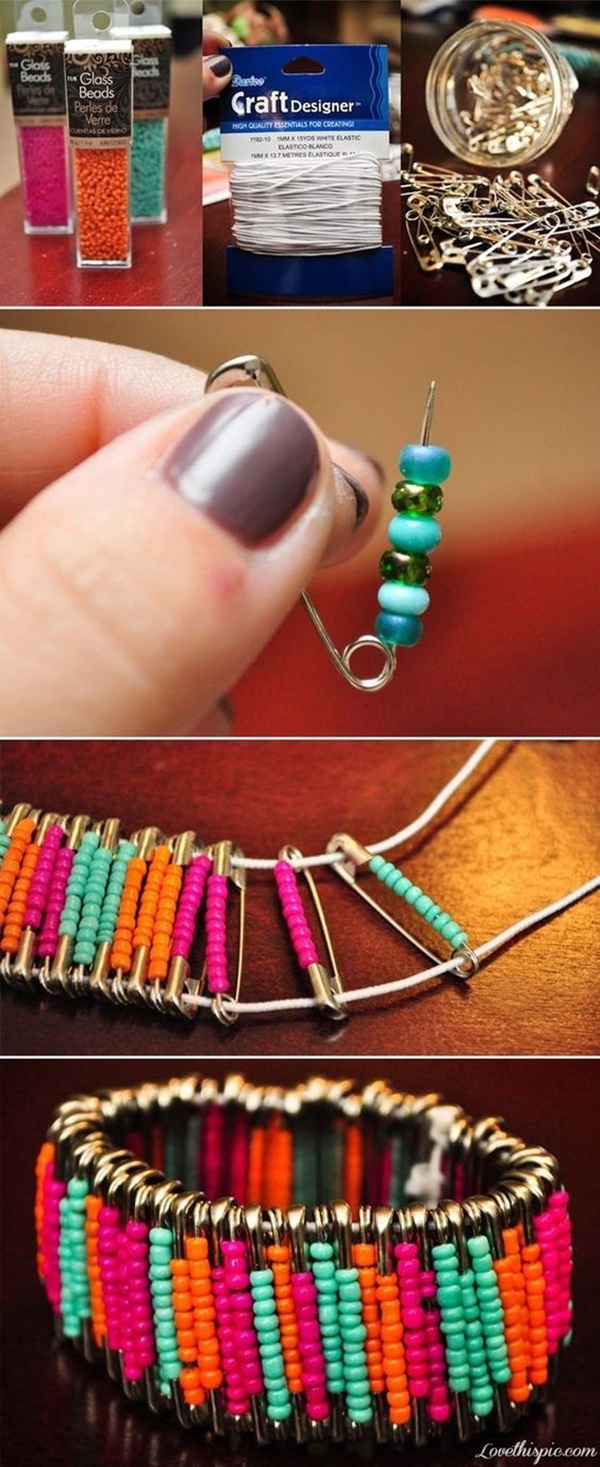 This is really funny but it's brilliant. You have never thought of it. All you need are some low expensive things but you will be making a beautiful jewelry on your own.
Feather Necklace: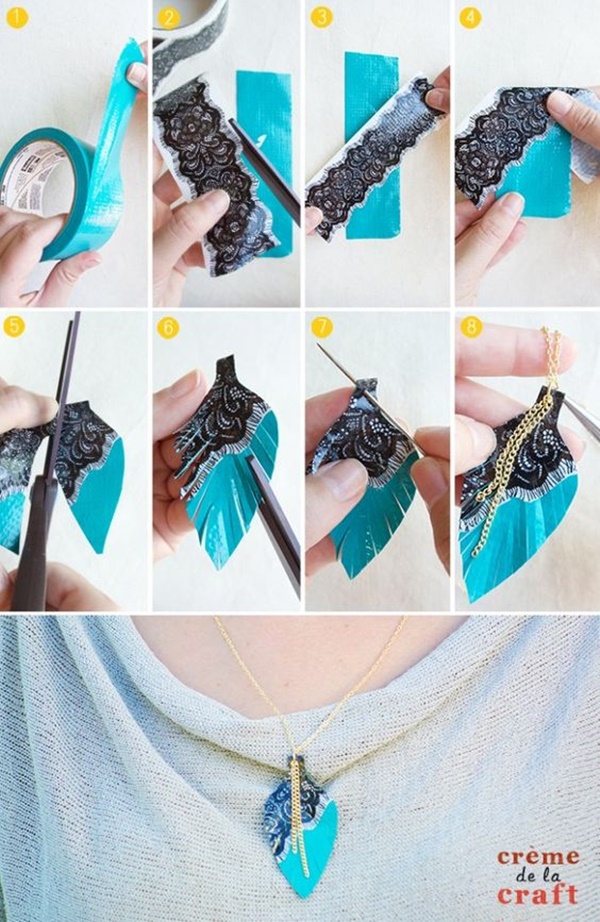 If you are looking for a trendy and artistic jewelry, have a look at this one which you can make with just 8 steps. It's truly feminine and elegant looking and a good jewelry for the bold summer.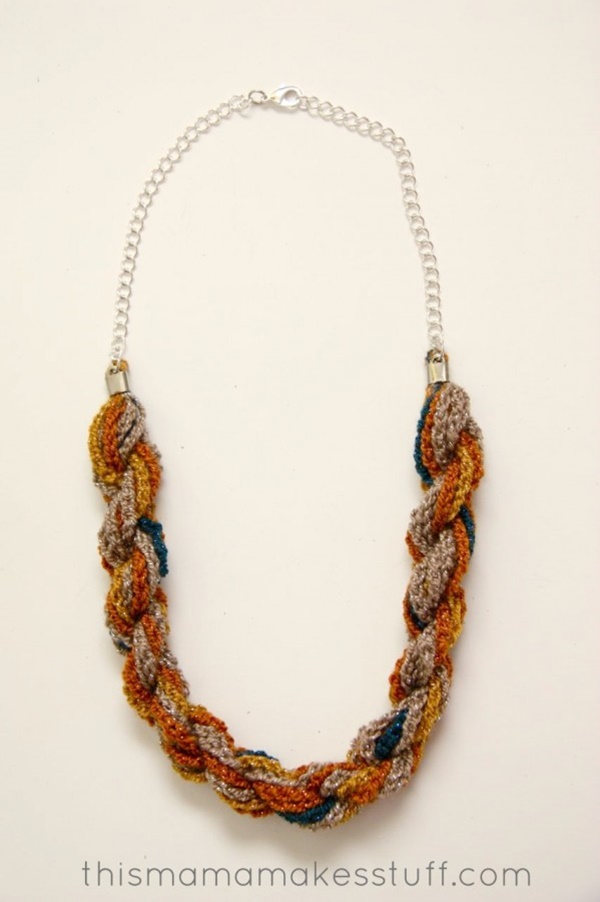 There's a lot of variety of necklace we have included and it's up to you which one you will be choosing for your own. Here you can make out a yarn necklace of bohemian style and prove that yarn is not for scarves only.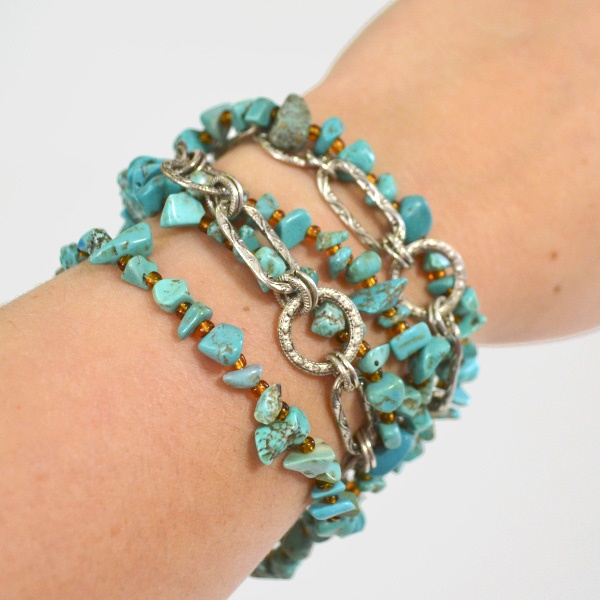 In this bohemian jewelry tutorial, you will be shown a variety of things to make from same materials. We found this idea very helpful as you can make a bracelet or a necklace or even something else with same materials.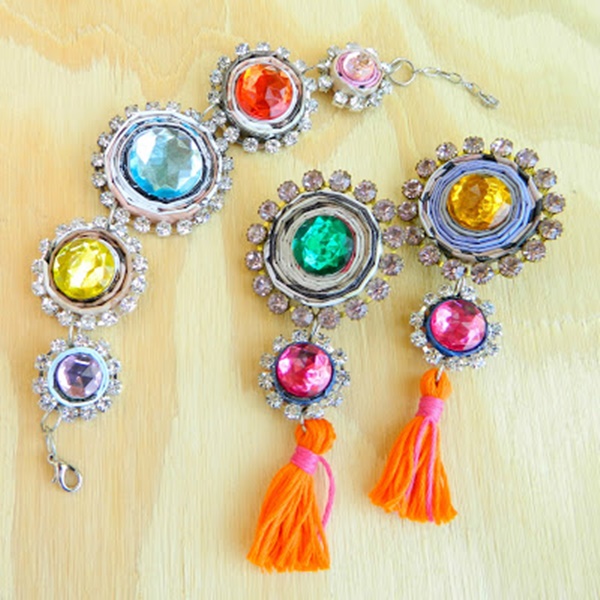 Similarly like the previous one, here also you will get a set of jewelry to match the overall look with your costume. Here you will get an idea how to make a bracelet and a pair of earrings each of them is really beautiful and colorful.
Zipper Heart Necklace:

It needs a lot of creativity to make a necklace out of anything. And here you will see that. Look at this super easy way to make a heart necklace out of a zipper.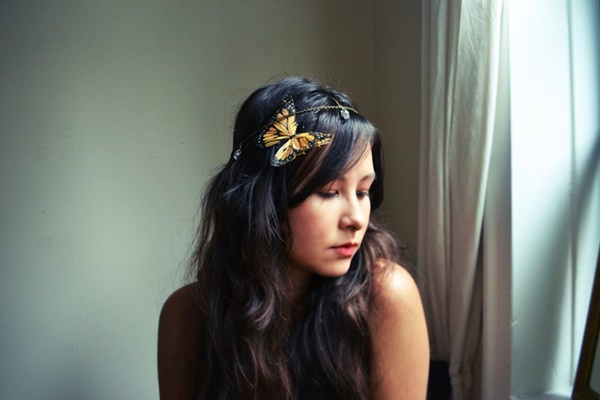 Ahh! That's really beautiful and no argument about that. Though everyone doesn't like to wear a headpiece but this one is exclusively for the headpiece lovers. Look at the tutorial to make it within a day.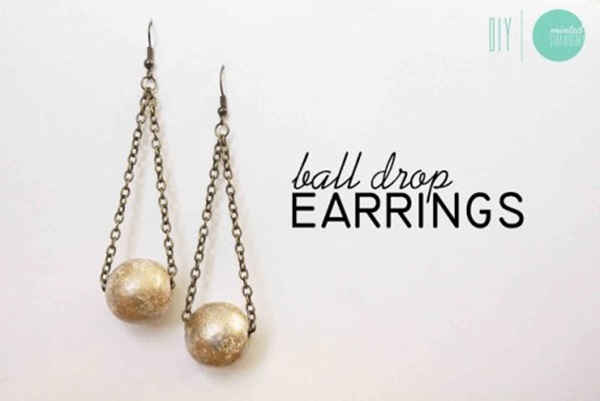 Very rustic but really elegant. Make out this simple jewelry in a few bucks or even you may don't need it if you can arrange the materials from someone. In one word it's amazing. it looks like a ball hanging from a chain.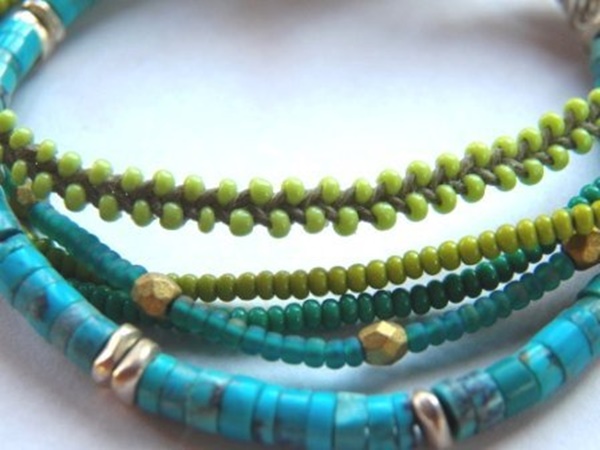 Do you like simple layered bracelets? Don't miss out this one. It's amazing in one word. Anyone can wear it and your hand will look really attractive.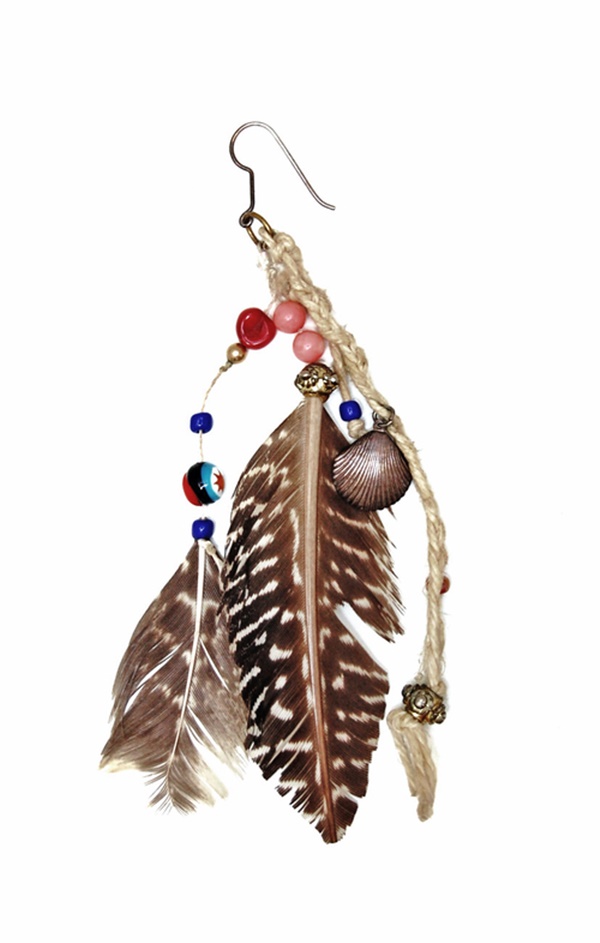 Feather earrings are always unique and look like a hippie girl. But if you are not a boho girl, just go with it because of its uniqueness. You will look gorgeous.
Bohemian jewelry is always attractive because of its unique style and appearance. If you are going to look it from the creative side, the ideas are always artistic and these all make this jewelry style so popular. If you have liked our ideas, please do share it with everyone to make the bohemian styling more demanding and popular.