Cityscape painting is a nostalgic mix of cities and landscape. Walking through the city and noticing the beauty of landscape during sunrise and sunset or from dusk till dawn is all about cityscape painting. Feel comfortable and get lost in the landscape around you, try to capture the beauty forever in your painting. If you're a beginner at painting, paint a skyline, create a hue of mix colors and paint huge building with black paint. Add details to stand out your painting from other, be as creative and edgy as you want. Here is ultimate Cityscape Painting On Canvas that you try! Here you also may like these creative and simple color pencil drawings ideas.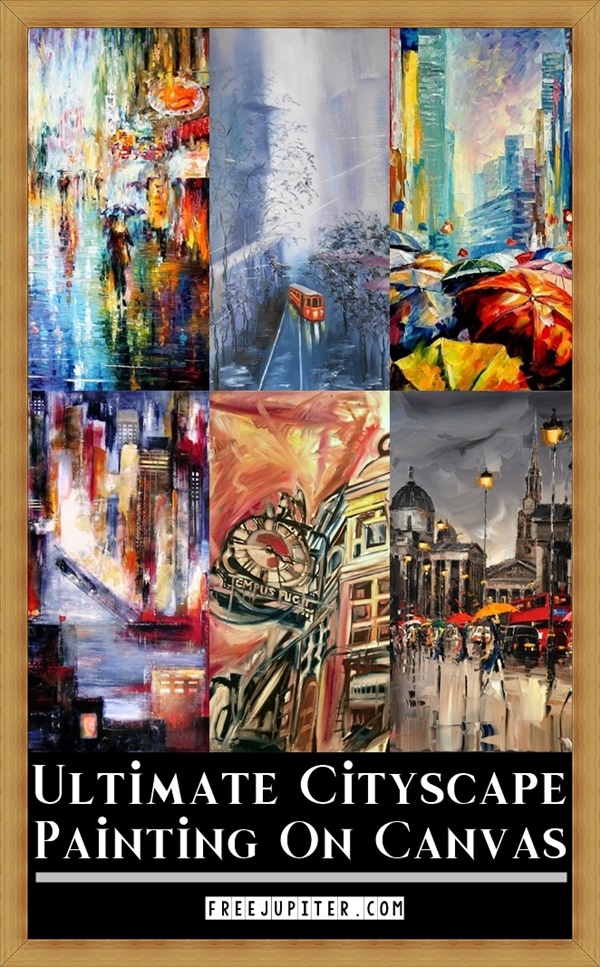 Cityscape Painting On Canvas
Rainy cityscape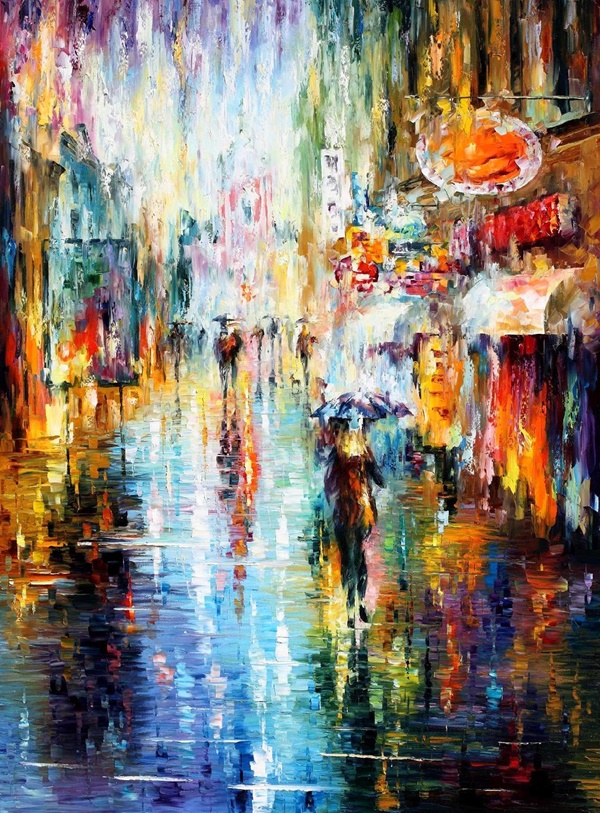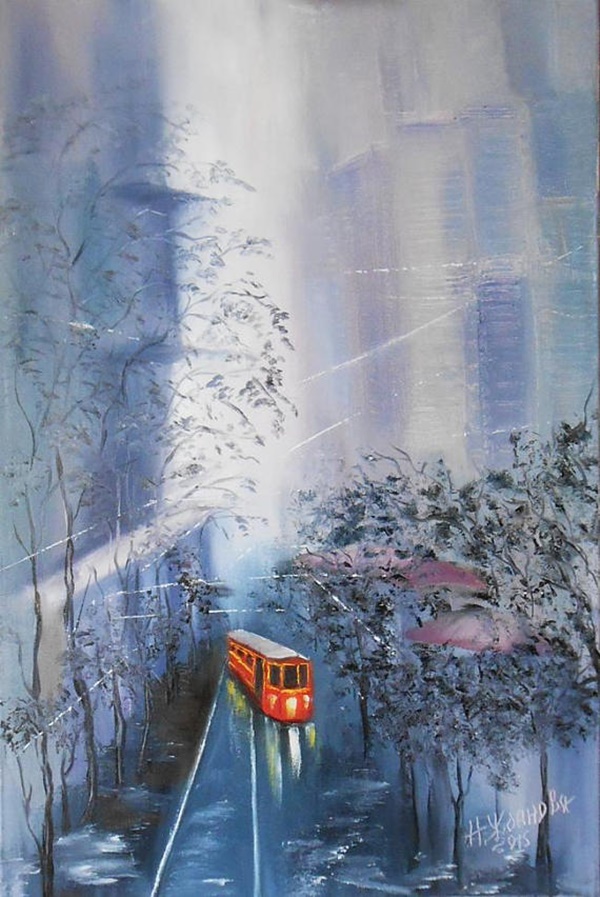 It's no surprise how poetic a rainy day looks, the cloudy atmosphere, rainy downtown area begs to be painted. A rainy day cityscape can be a little daunting as you can add as many details you want, making it a little darker, creating a contrast of headlights and streetlights, hurried pace of people trying to avoid getting soaked. Walking around in rain can brighten up any mundane lanes and painting can only add dimension to the beautiful scenery. Always remember, for a rainy day cityscape painting, implied details is the key! Now, you can also scroll down to check out these abstract painting ideas for beginners.
Skyline at dusk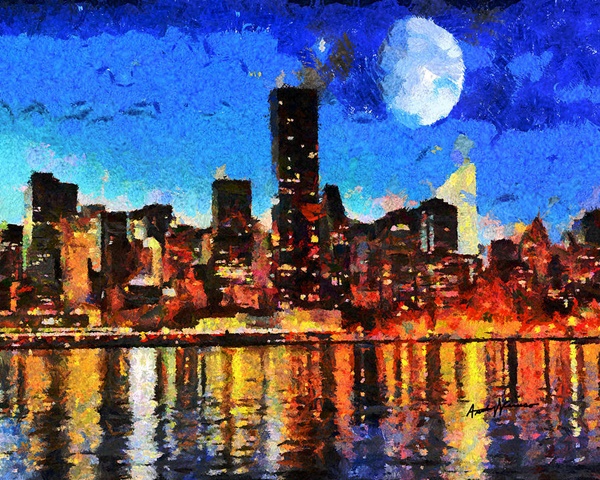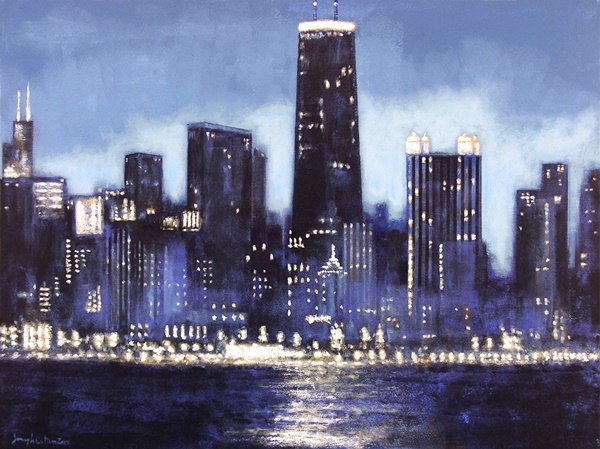 The bright lights, a fine mist of the night, stars illuminated and moonlight turning silver, who wouldn't want to capture this beautiful view forever. Take photographs of the panoramic view and trace and paint the gorgeous dusk cityscape. Make the buildings tall and their reflection on water for ultimate Cityscape Painting On Canvas. Cities like New York and Chicago are usually painted to capture the color, contrast, and motion.
Rainbow oil painting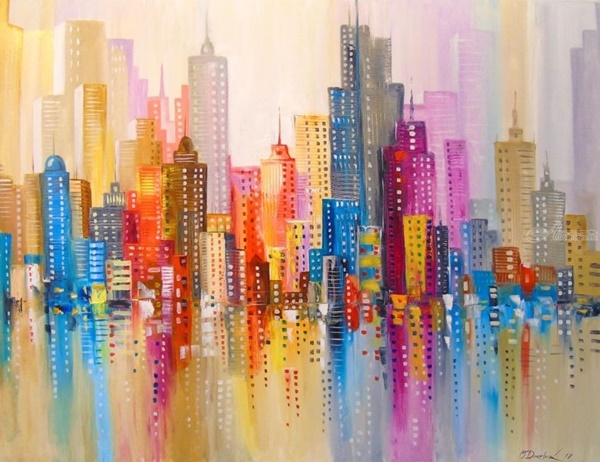 As colorful as a rainbow, adding colors to cityscape painting can make it more vibrant and dramatic. Choose oil paints for ultimate cityscape painting on canvas. This can be perfect to hang in your drawing rooms or to gift someone. Random colors to a huge building and white contrast of the window, it is magnanimously beautiful. Pick different infrastructure buildings for the ultimate Cityscape Painting On Canvas. Also, check out these Oil Pastel Paintings For Beginners.
Black and white cityscape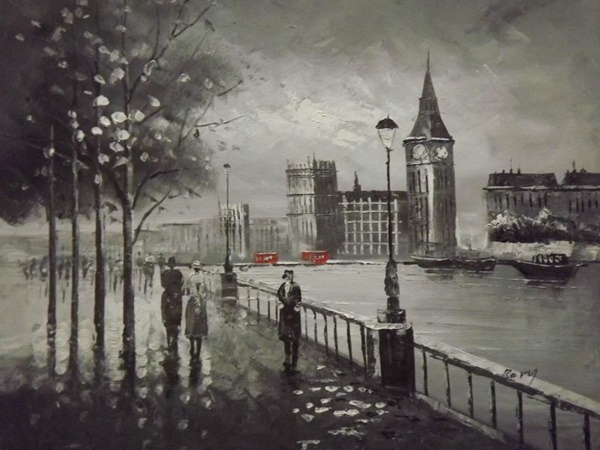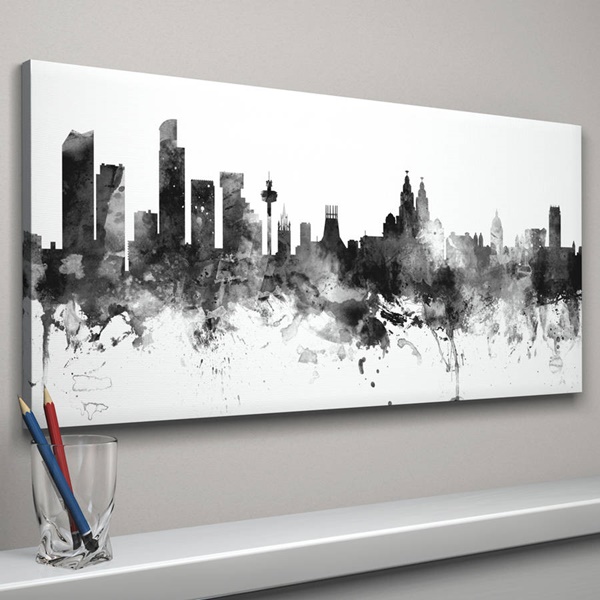 Black and white color complement each other when used wisely, similarly in cityscape painting on canvas can create depth to the art. Fuel your imagination with black and white cityscape painting. Artists prefer painting to do their talking and such paintings often have a deep message with them.
Moonlight and the star dusk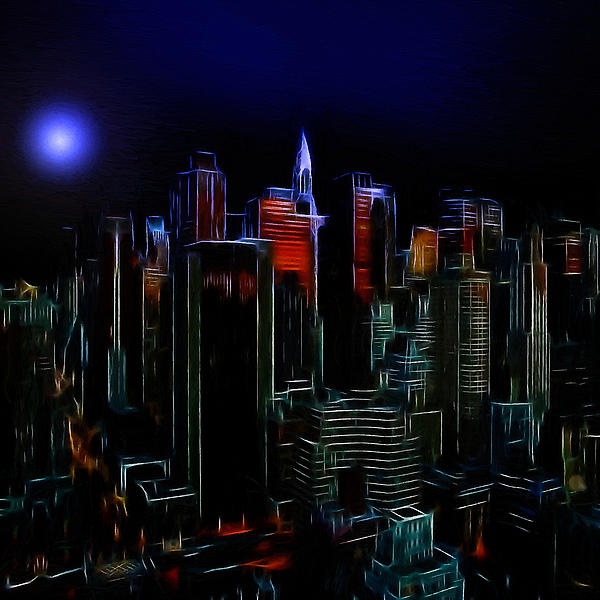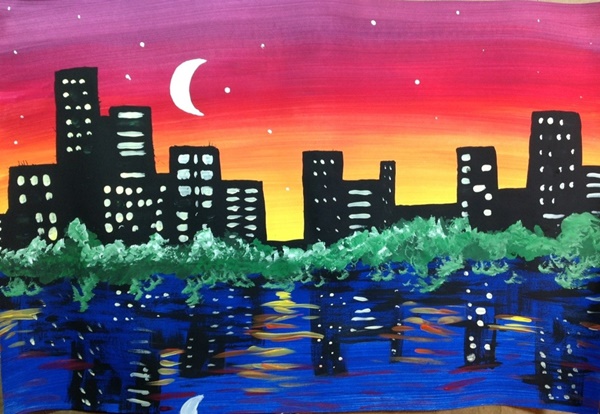 Flood your painting with a gloomy night full of stars shining bright and moonlight displacing darkness. Fill your canvas with a dark background and let the stars glow in the moonlight. Hang this canvas painting in your room for a dreamy sleep. These easy DIY wall painting ideas might get your hands messy but will leave you with nothing but dynamic and smart wall and rich feel.
Skyline reflection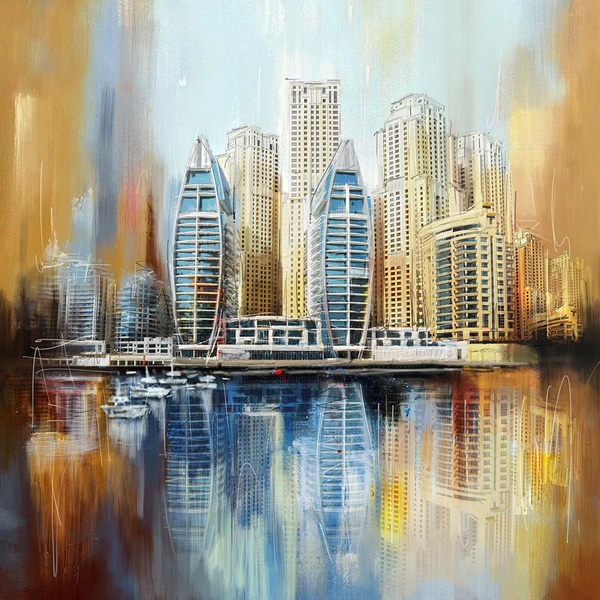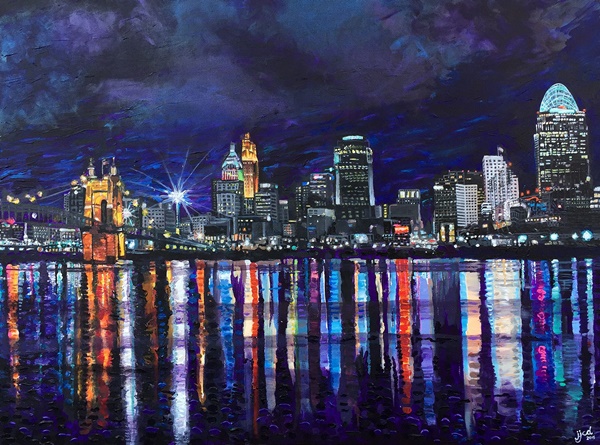 A Cityscape Painting On Canvas would look incomplete without a reflection of the tall building in the water. This water reflection image gives the painting a beautiful look, make a border outline on your canvas, paint huge building above the borderline and hazy reflection downside, anything blurry and unfinished can also look mesmerizing if it's a skyline cityscape.
London bustle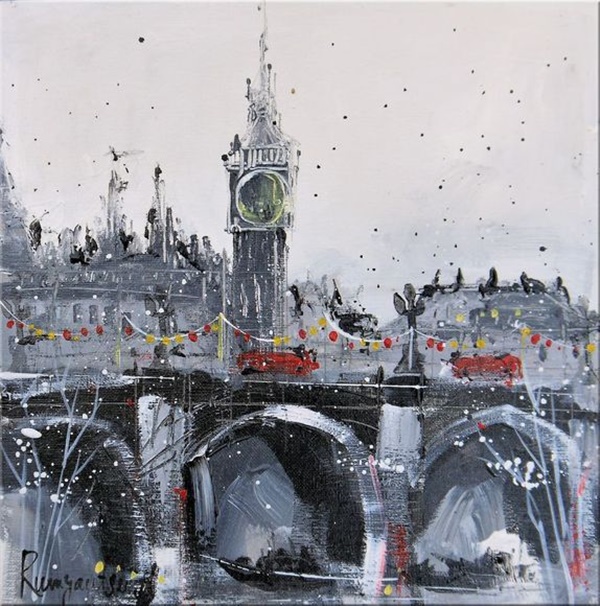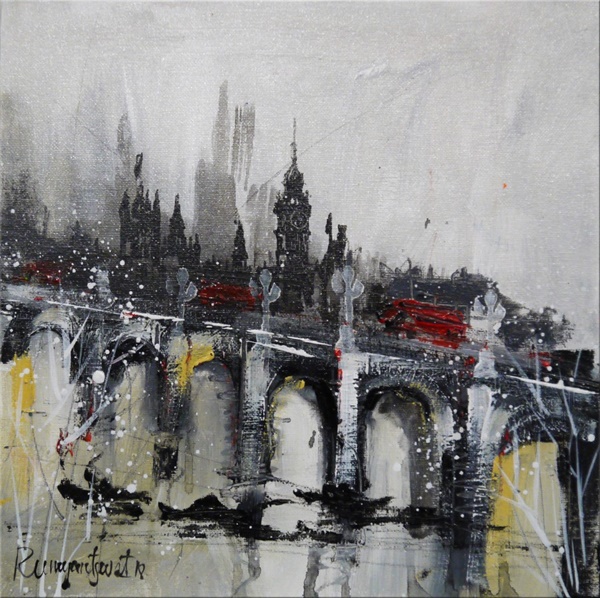 The famous London bridge is often chosen by the artist to display their ultimate cityscape painting on canvas. The hustle-bustle of the city life and continuous motion of wheels and people on the bridge is why it is painted and appreciated all around. Cityscape Painting On Canvas is swirling, filled with different backgrounds and people around. Here we are going to share easy Eiffel tower drawing ideas for all art lovers.
Umbrellas in the rain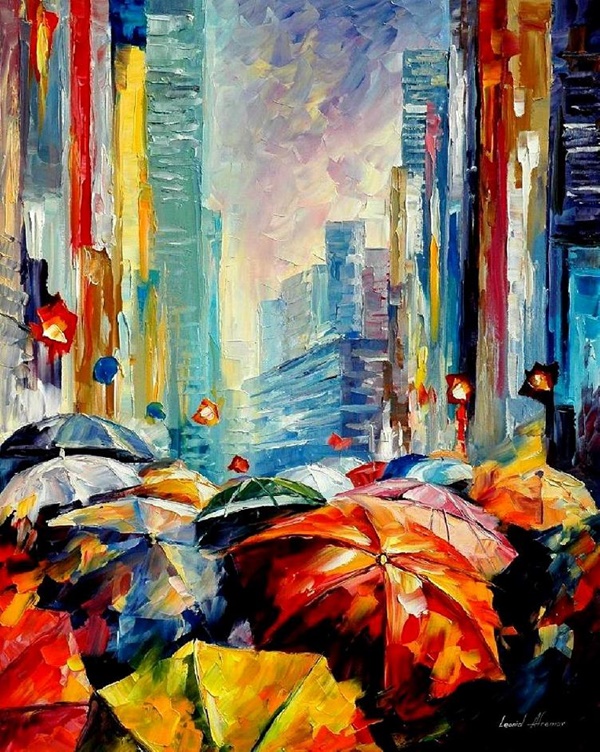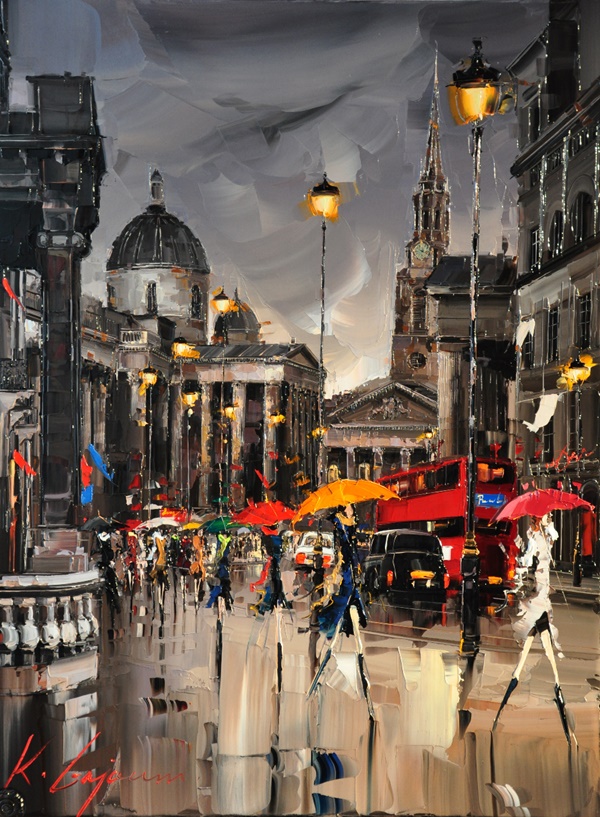 Just as much as we love painting rains, people heading with umbrellas can also be the ultimate Cityscape Painting On Canvas. Lightning striking, people heading with umbrellas on a busy road of London. Use watercolors but for a deep edge, paint with oil colors.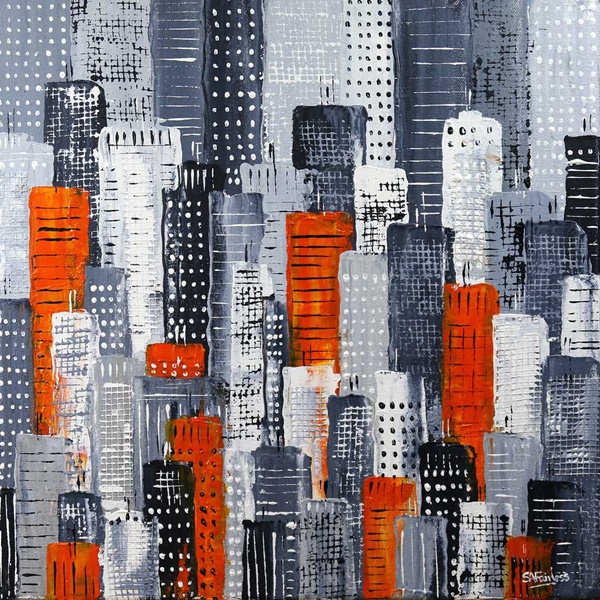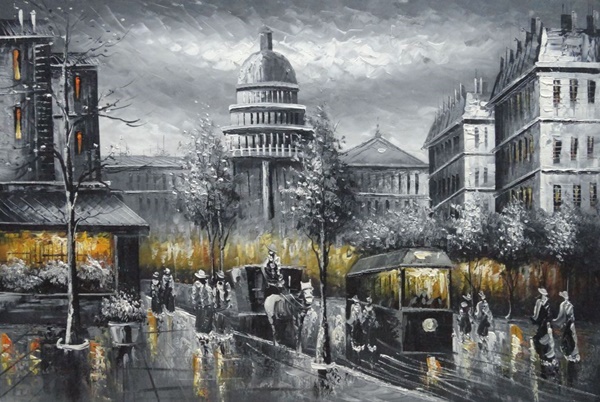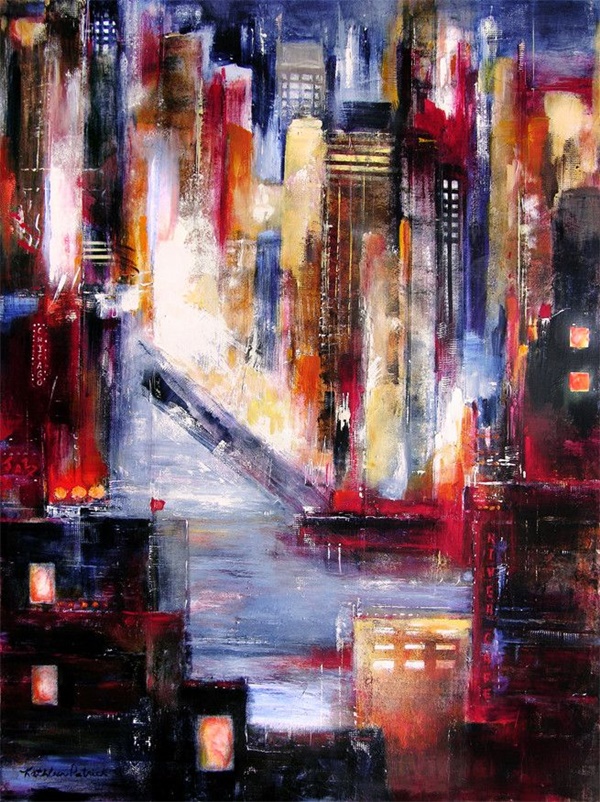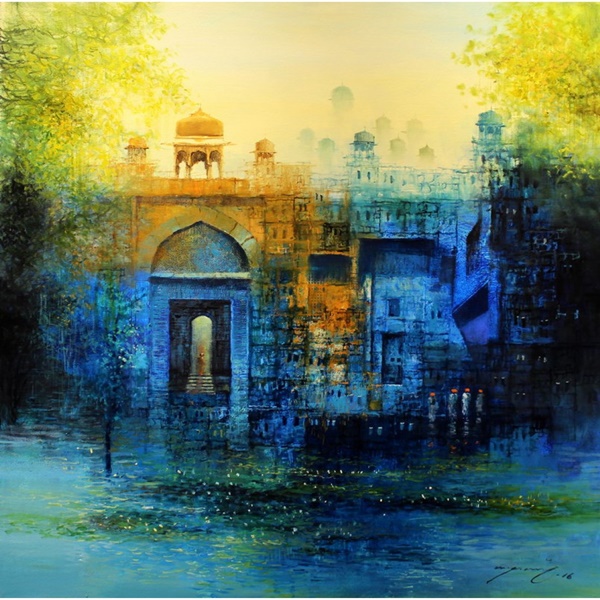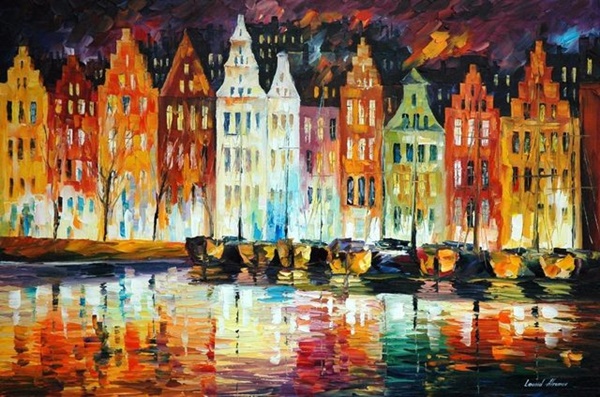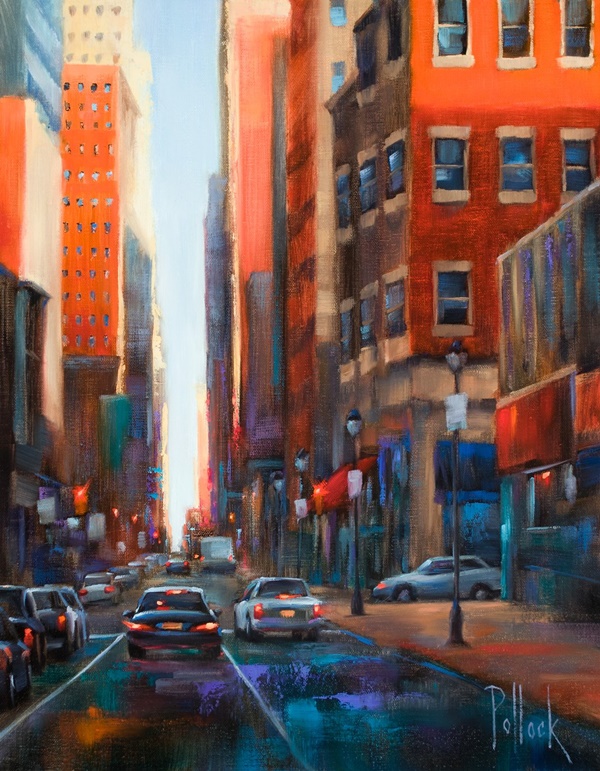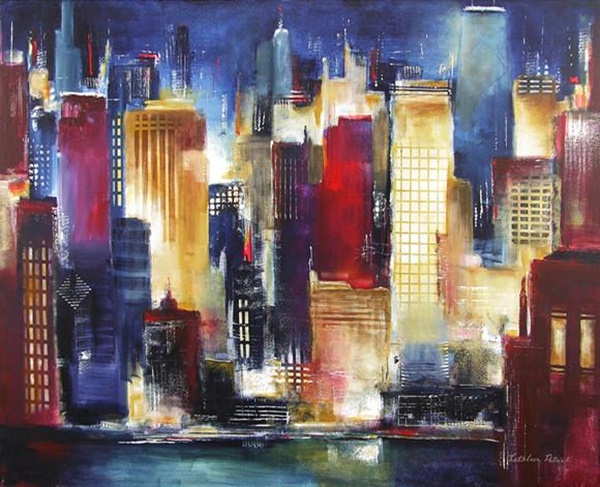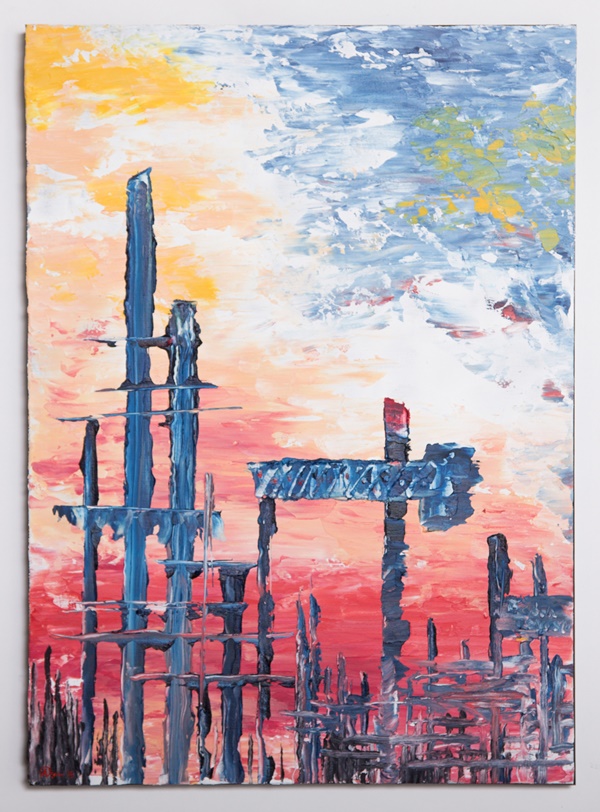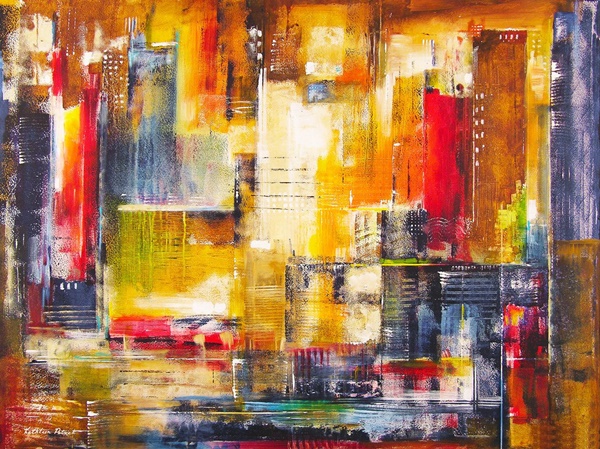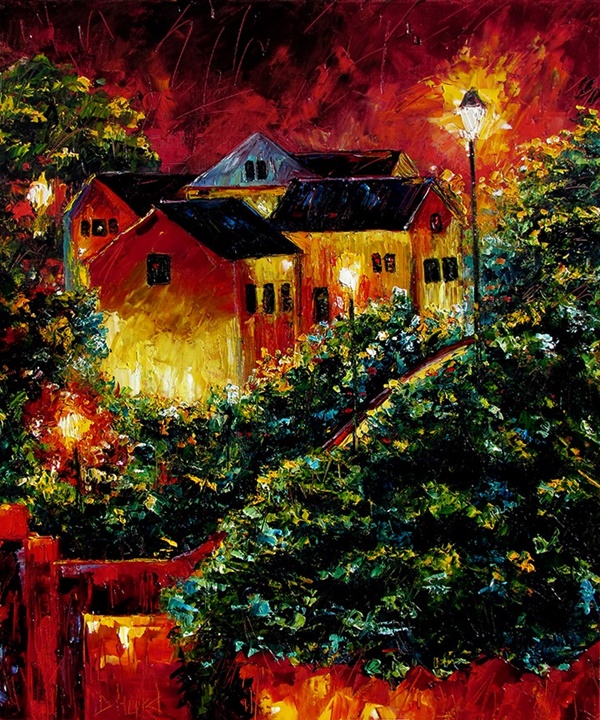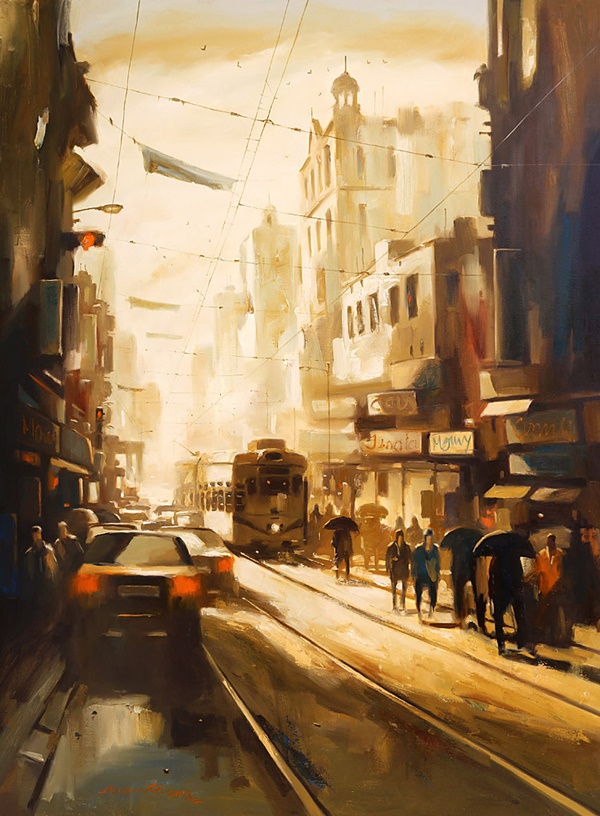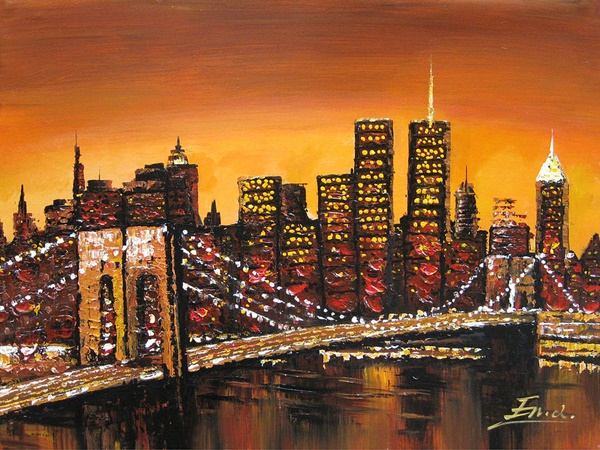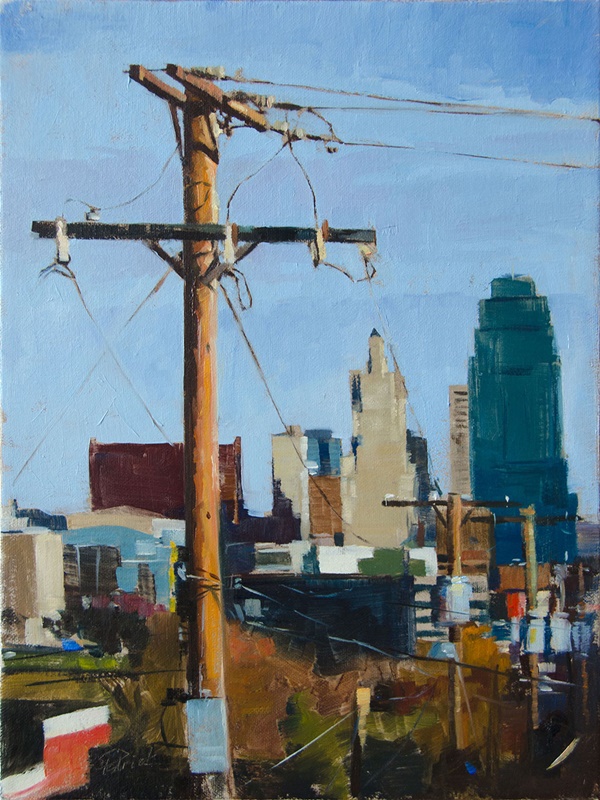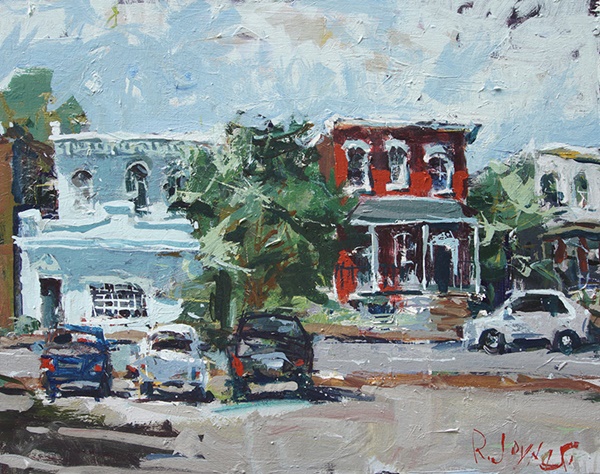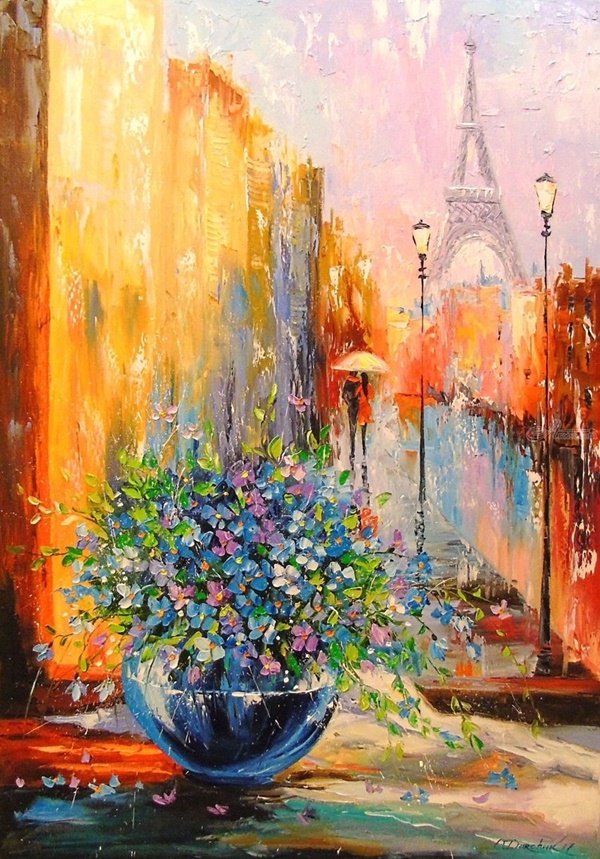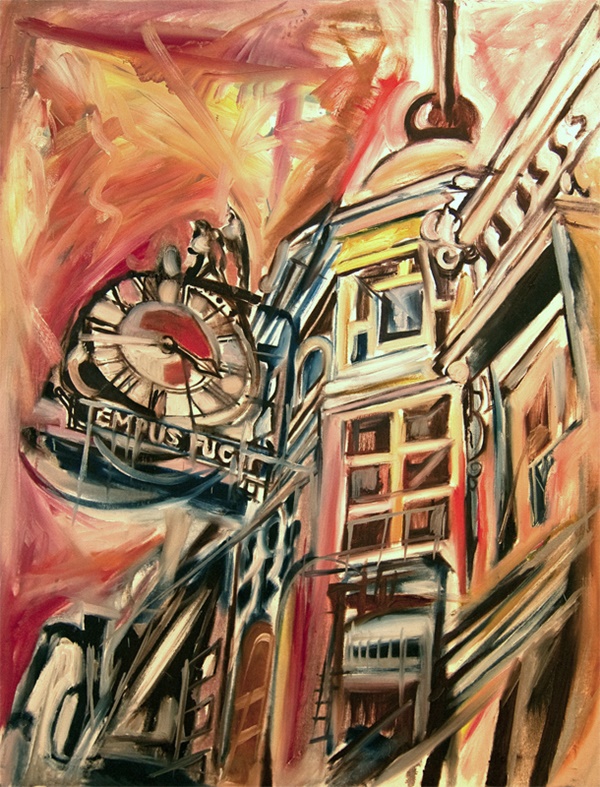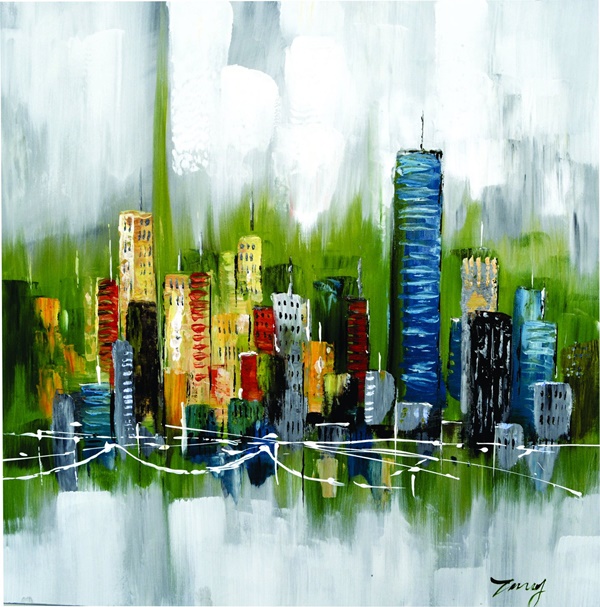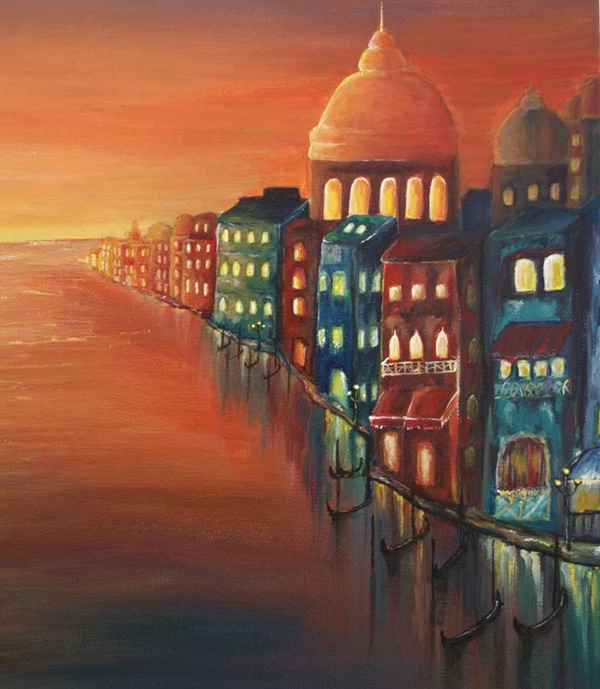 The beauty of Cityscape Painting On Canvas is you don't need to an expert artist, an amateur can easily these gorgeous paintings with a few set of colors. You can also like these Easy Acrylic Canvas Painting Ideas for Beginners.