1zq1Do starry nights always make you go 'aww'? Do you wish to see stars and galaxies more often amongst your busy schedules? After all, everyone like to see the clear sky!  But you know in this age of technology, we hardly spend time under open sky away from man-made lights. No matter how lavish your apartment is, you just cannot enjoy this serene view from your indoor apartments. But you know celestial paintings give you an opportunity to have that amazing view in your home. All you need is amazing Celestial Painting Ideas To Try on your ceiling, walls, furniture or maybe doors. Here we have some SIMPLE AND EASY DOODLE ART IDEAS. Have a look-
With your fantastic Celestial Painting Ideas, you can easily recreate the vision and bring the fantasy to life.
To make you Celestial Painting Ideas a reality, you have to gather the following things: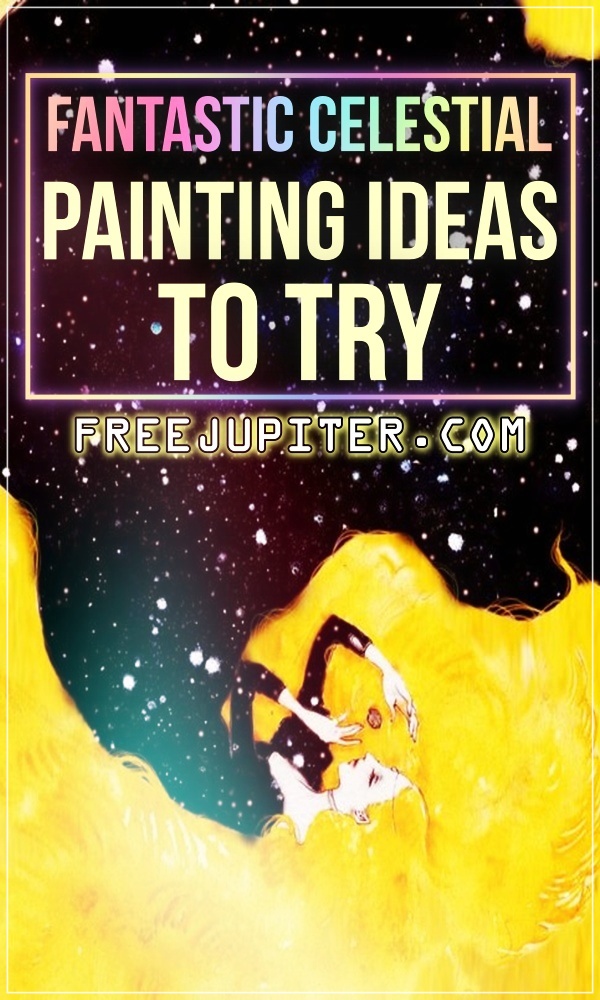 Fantastic Celestial Painting Ideas To Try
Newspaper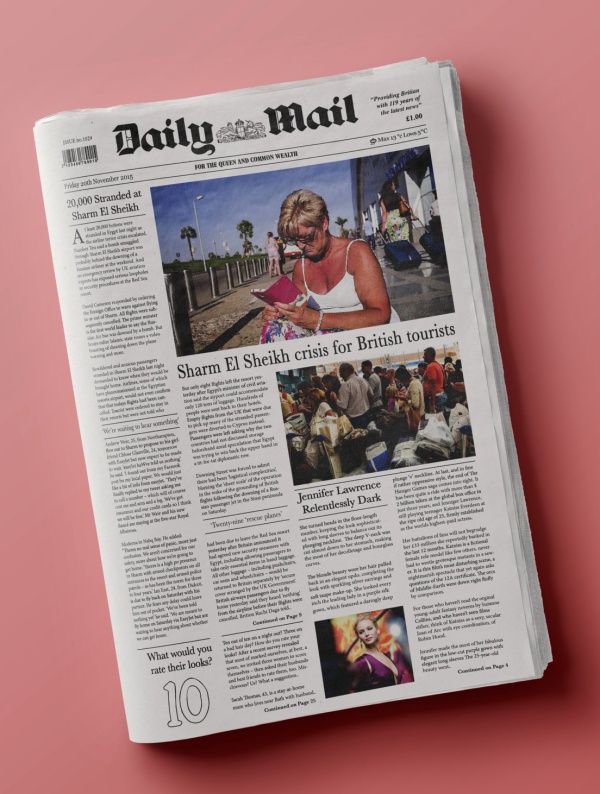 Image Source
Artist's canvas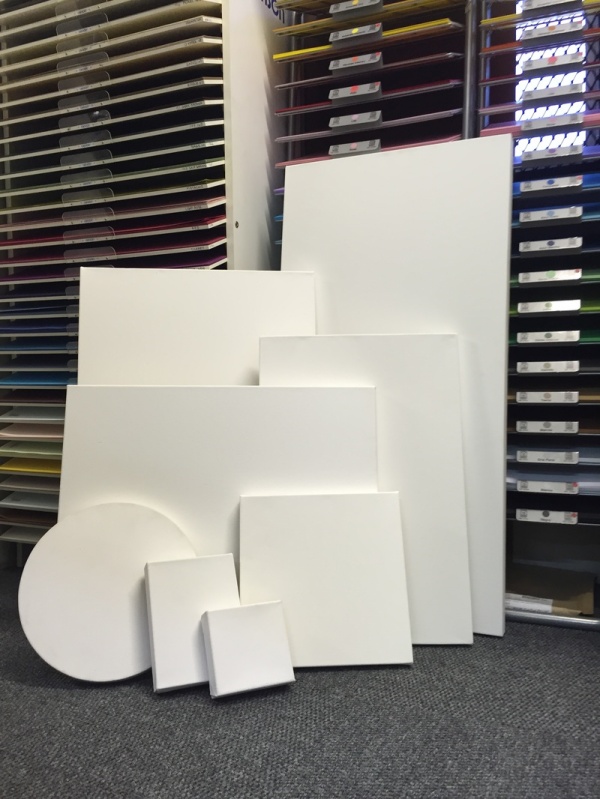 Image Source
Paper plate or cardboard scrap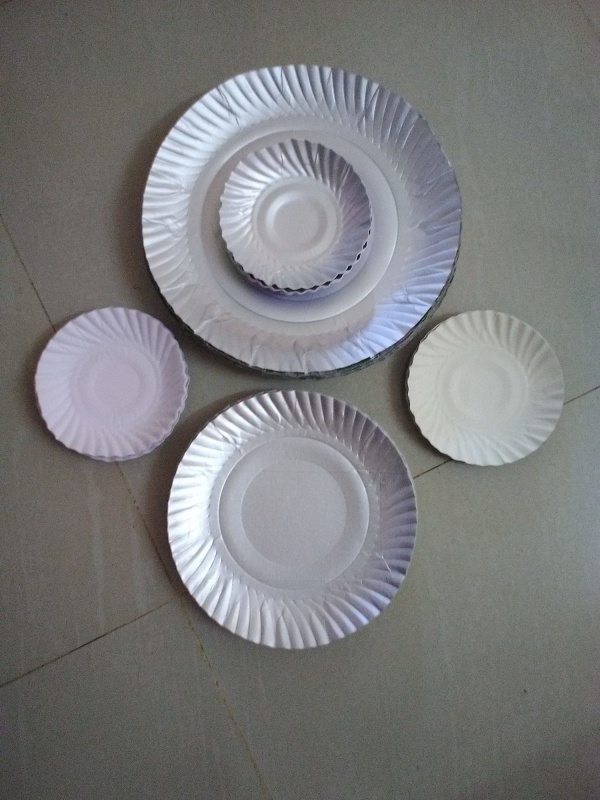 Image Source
Acrylic paint that can be used for dark, glazy skies: blue, indigo and purple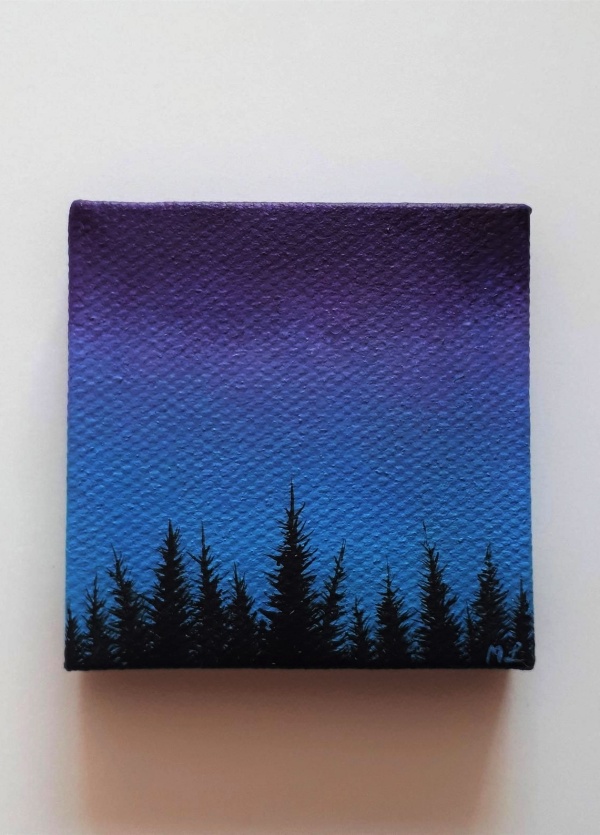 Image Source
Acrylic glaze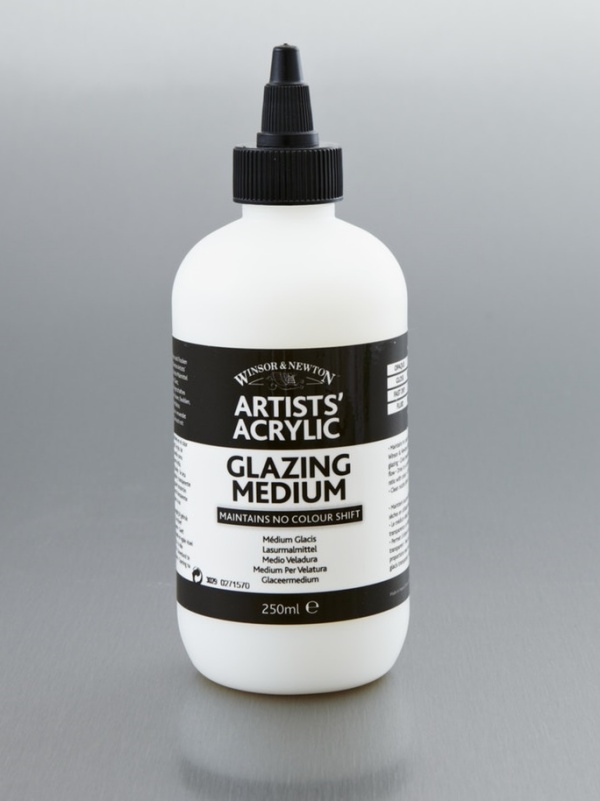 Image Source
Acrylic Paints that can glow in the dark, as it shall match the context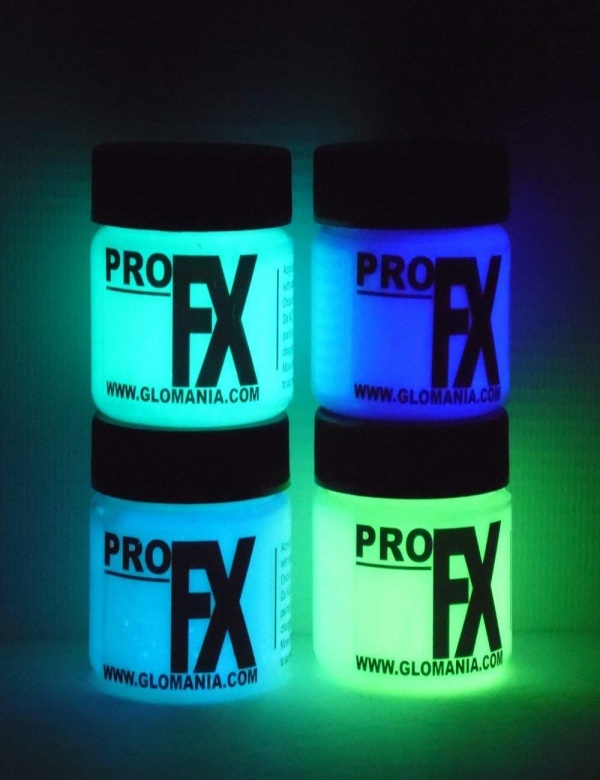 Image Source
Opt for Luminescent paint, it could be one or more of colors that include yellow, blue, green, red)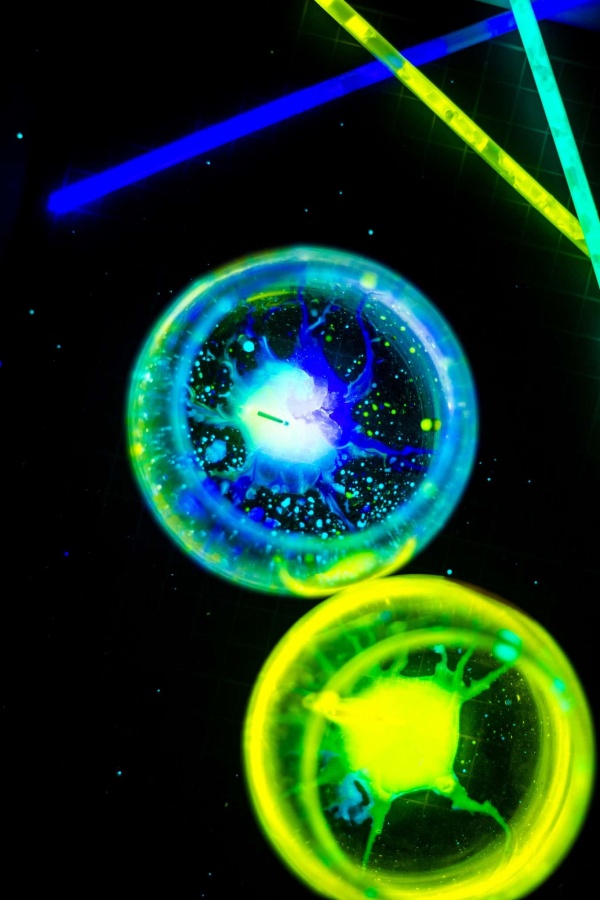 Image Source
Paintbrushes that suit your artistic style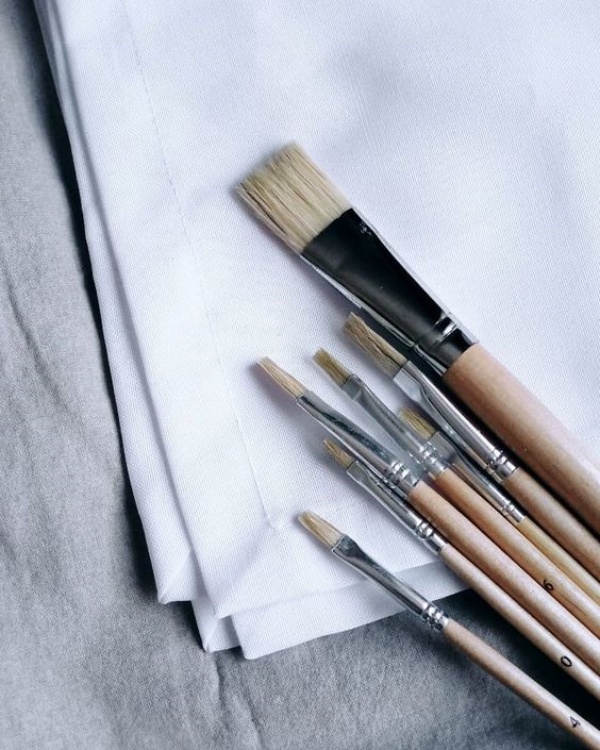 Image Source
New toothbrush (because the bristles should be neat)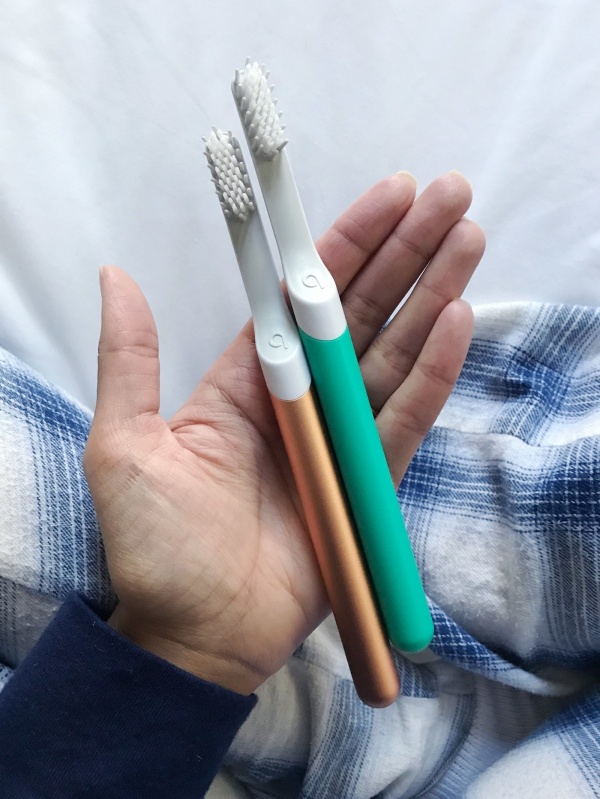 Image Source
Celestial Painting Ideas
Let us discuss some idea that a person can try to make an amazing celestial painting at home:
Create an artificial band of stars that represents the Milky Way. It will look wonderful!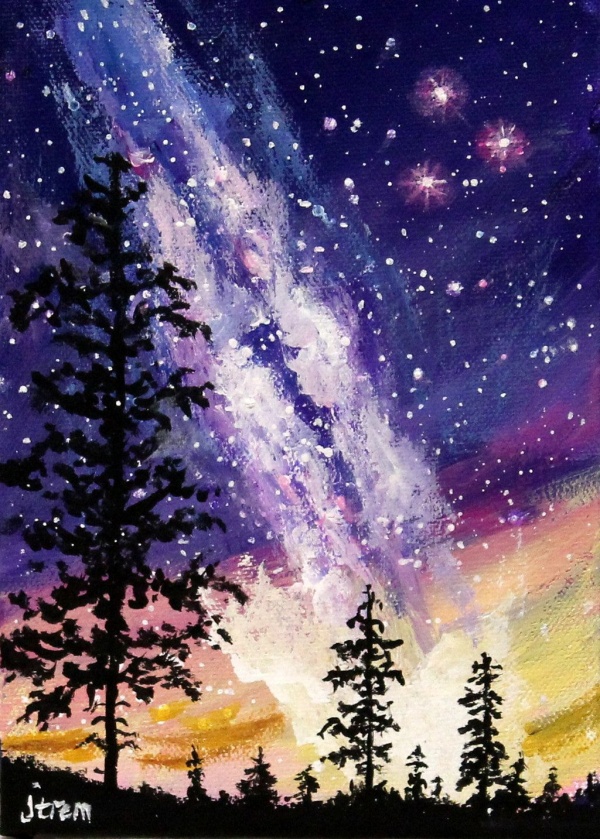 Image Source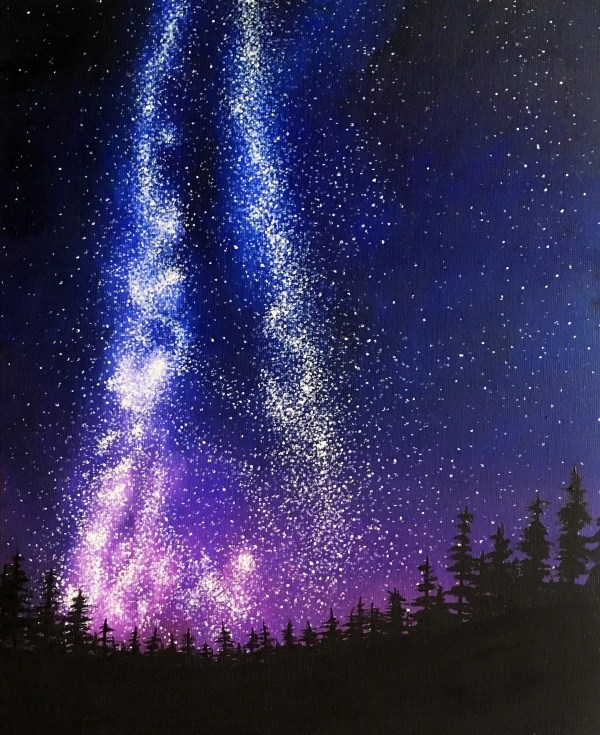 Image Source
A scene of moon peeping behind the mountains in a dark night can also be a good idea to try. This will make your indoor apartment look amazing. Also, you can try out these SIMPLE WATERCOLOR PAINTING IDEAS.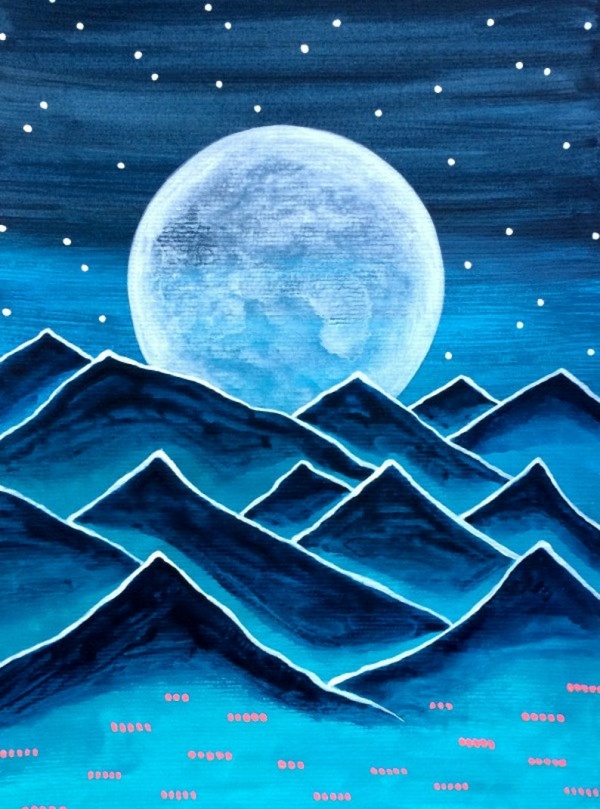 Image Source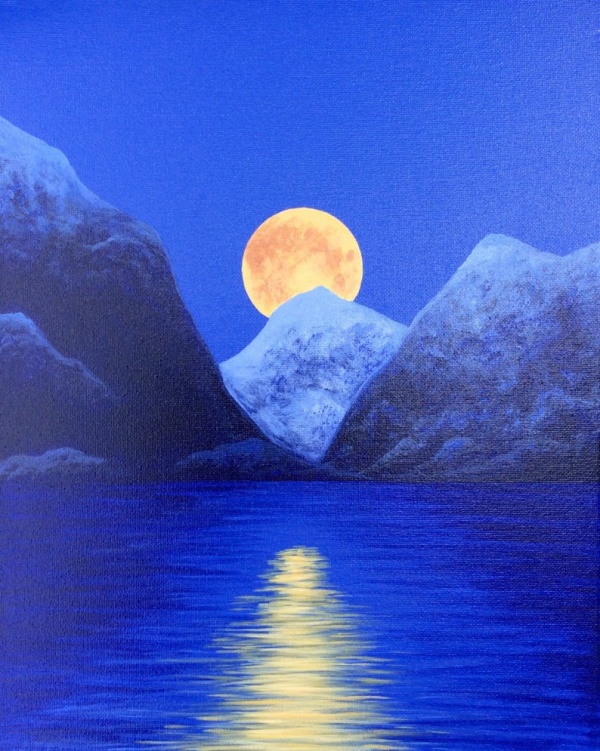 Image Source
You can also try making your favorite painting with celestial art. For example, if you like cats, tell the artist to draw cats on the surface and do celestial art on the same.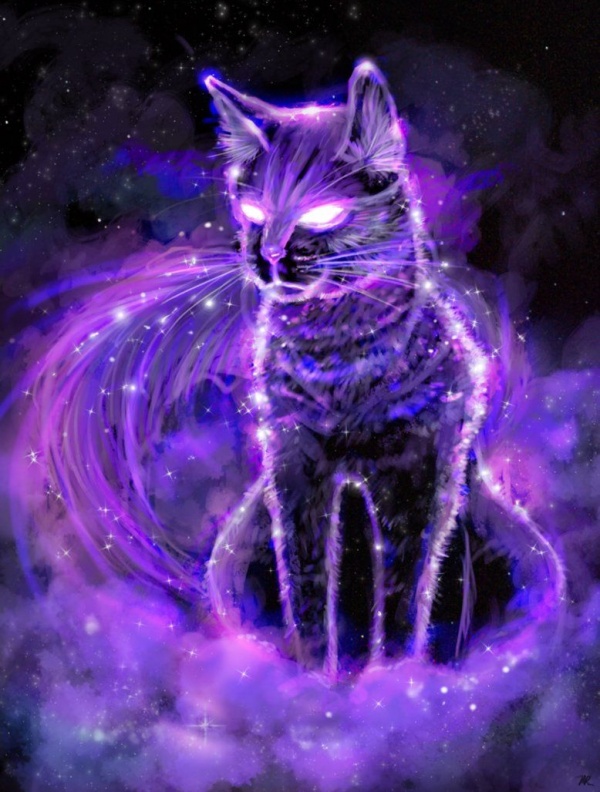 Image Source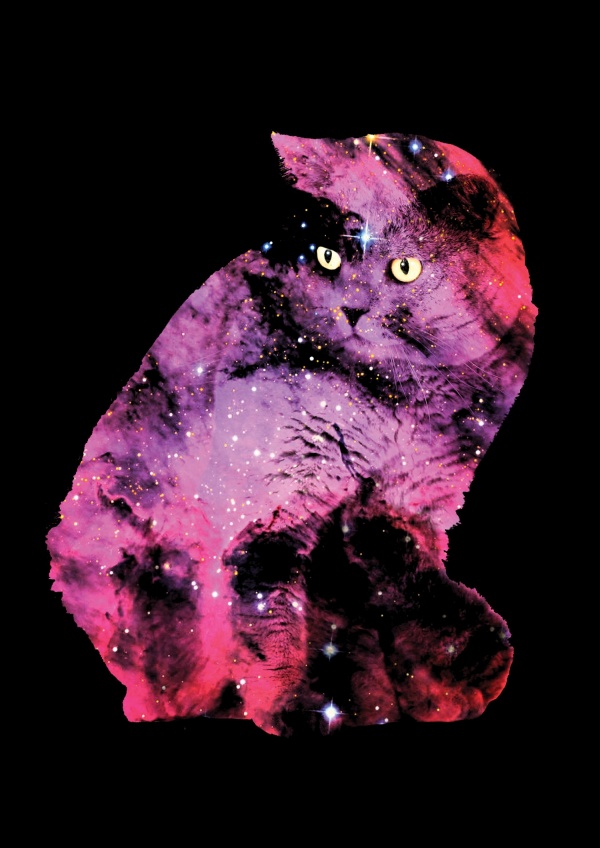 Image Source
In this order, you can also try the bird's painting with the celestial format. Here are some Easy Paintings of Animals.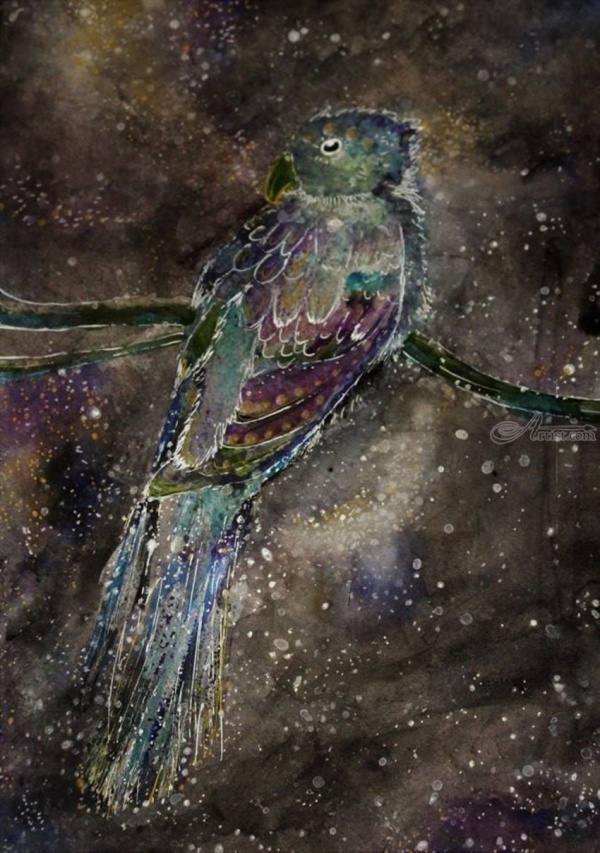 Image Source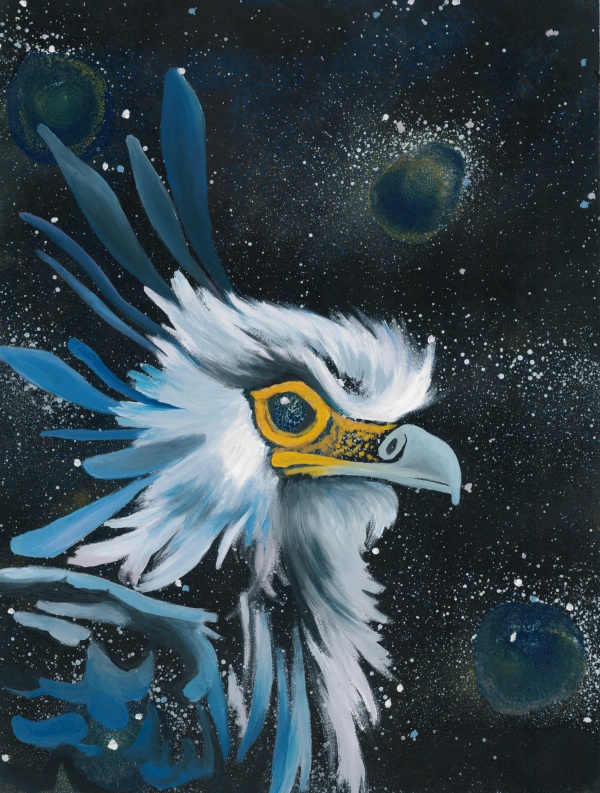 Image Source
If you are getting celestial painting in your children's room, you can have it depicting the solar system. It will make the surface attracting and will also help your children to memorize the position of various planets in the solar system.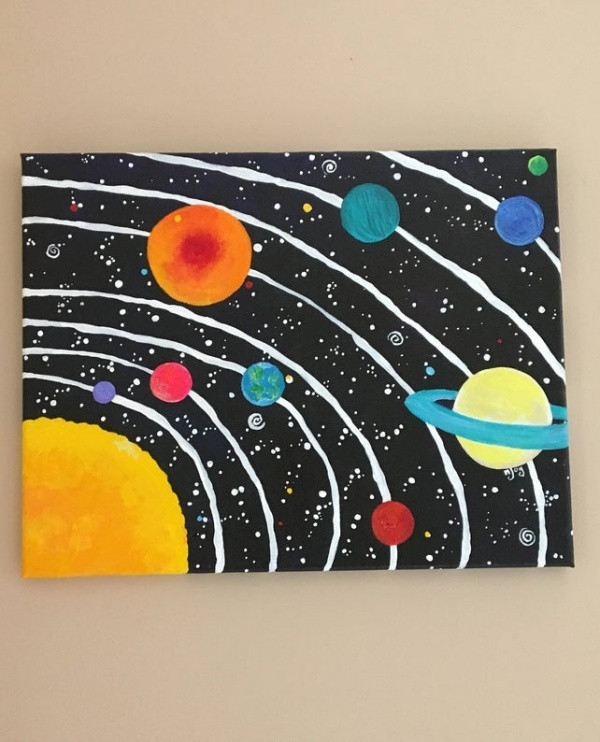 Image Source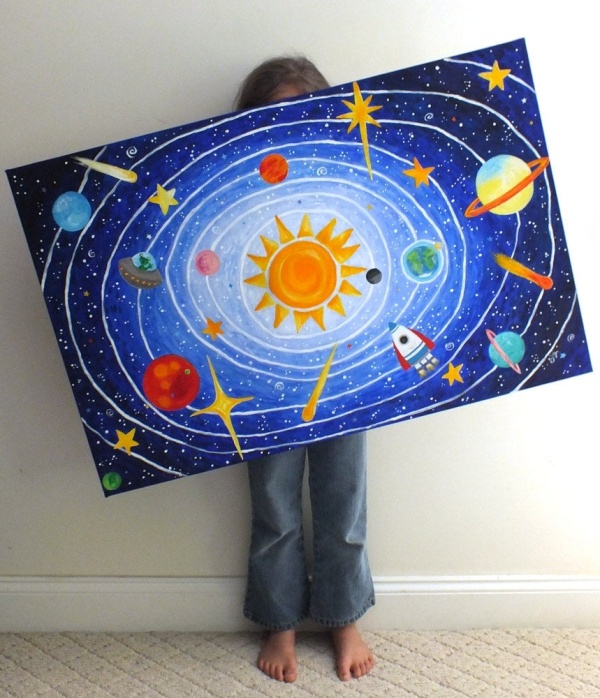 Image Source
Best & Worst Paints To Use For Celestial Painting
Best Paints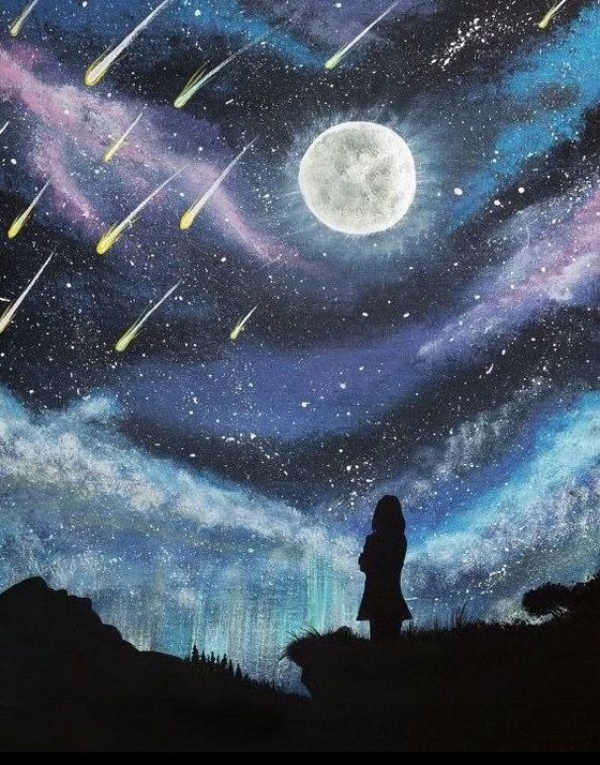 Image Source
Acrylic: According to experts, this is the best paint to use for acrylic painting as it makes things glow and more appealing. Also, this color is easy to work as it dries instantly. Also, take a look at these EASY ACRYLIC CANVAS PAINTING IDEAS FOR BEGINNERS.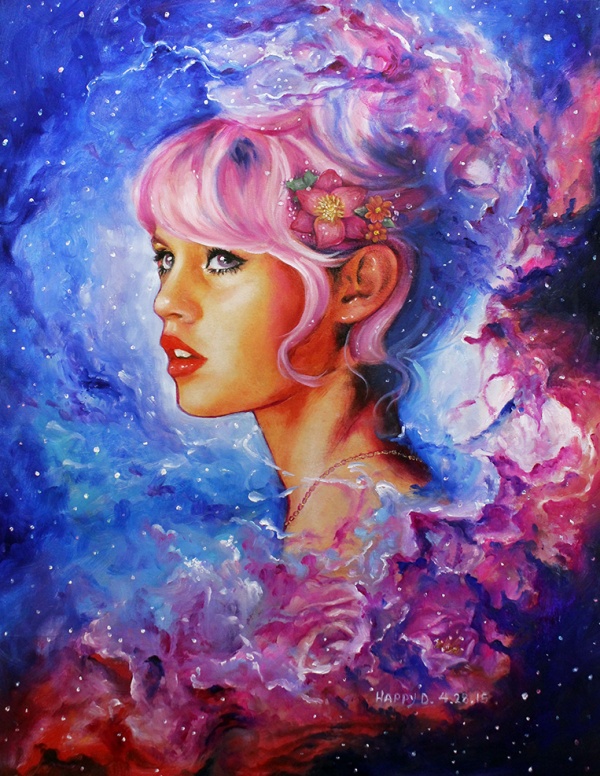 Image Source
Oil Paint: The second best paint, oil paint, is also a good choice to use for celestial paintings.
Gouache
It is considered as a cross between acrylic and watercolor paint. Its hard texture gives it a better opacity but not as good as acrylic.
Worst Paints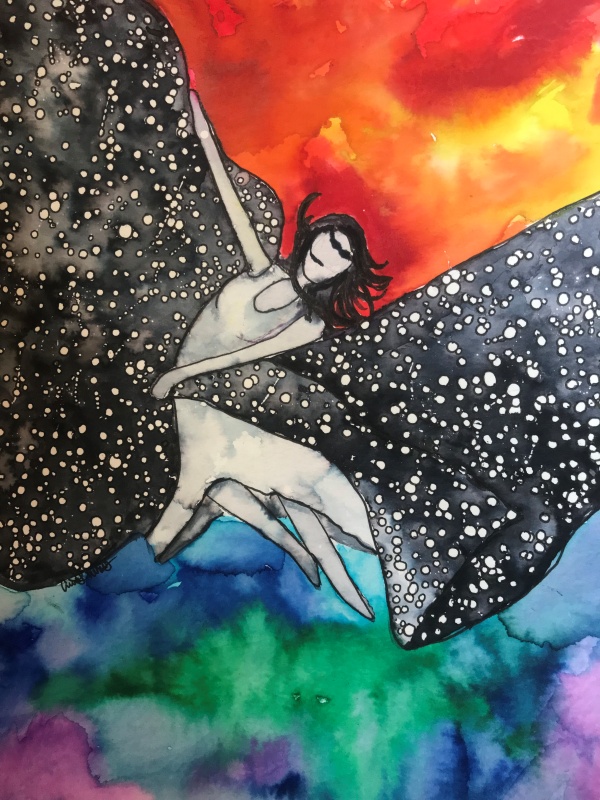 Image Source
Watercolor Paint: Do never use watercolor on the canvas of a celestial painting, otherwise you'll end up creating a mess.
Conclusion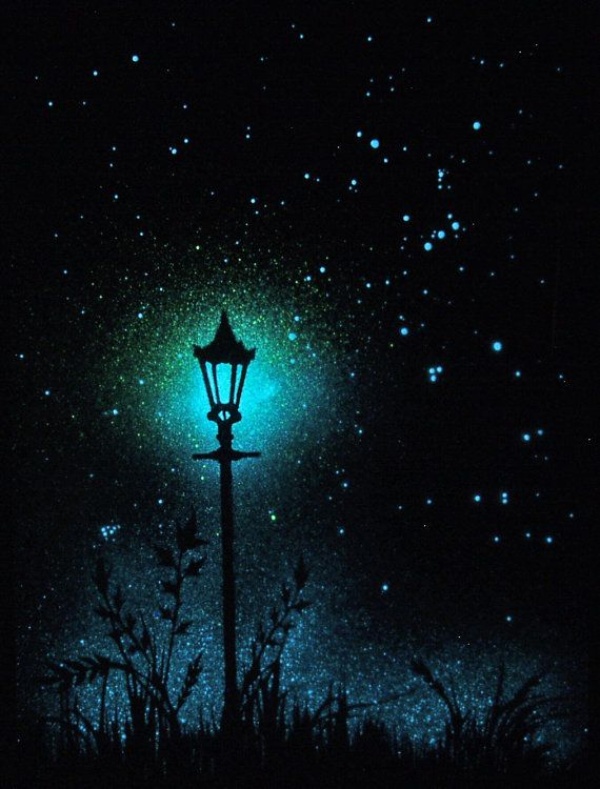 Image Source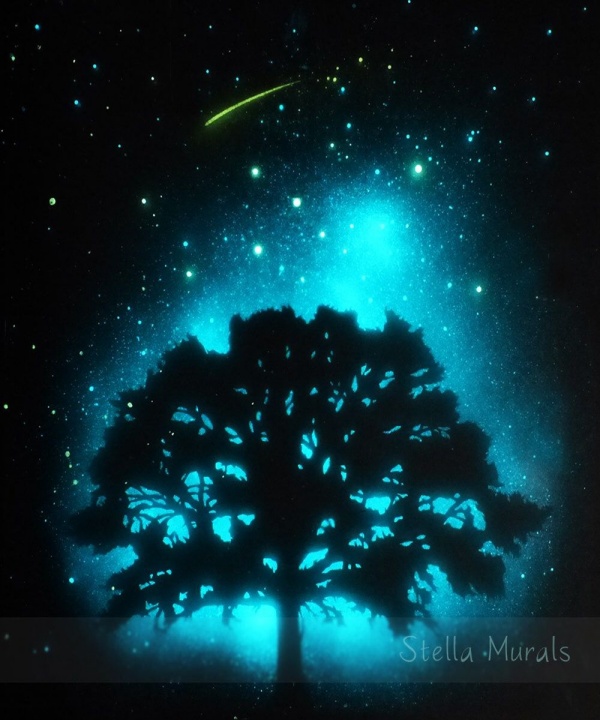 Image Source
Of course, nothing can beat the beauty of that natural view of a clear sky, not even the celestial painting. But it can at least remind you of how fantastic clear sky looks. So make your place look better and make your Celestial Painting Ideas a reality. Well! Initially, celestial paintings were popular only for the ceiling but with the increasing number of art lovers today, people get such paintings on various things like furniture, walls or doors.
Use Acrylic Paint To Make Stars Appearing To Glow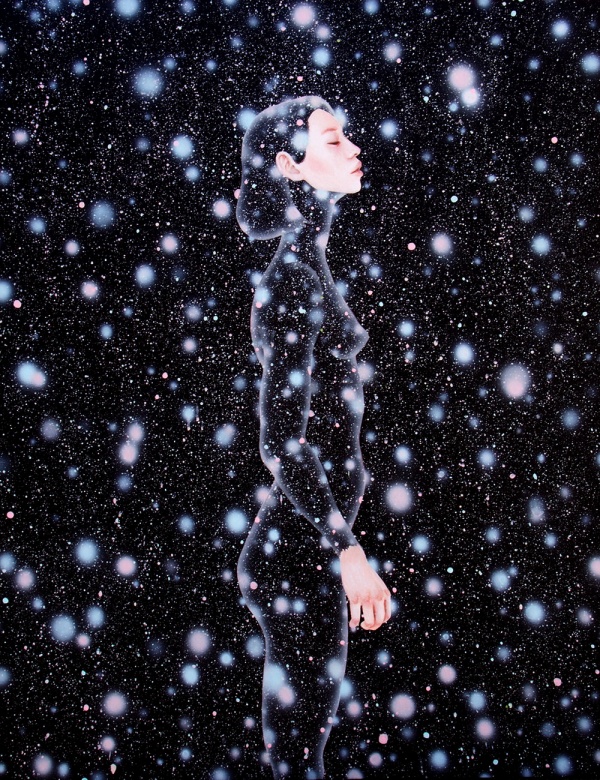 Image Source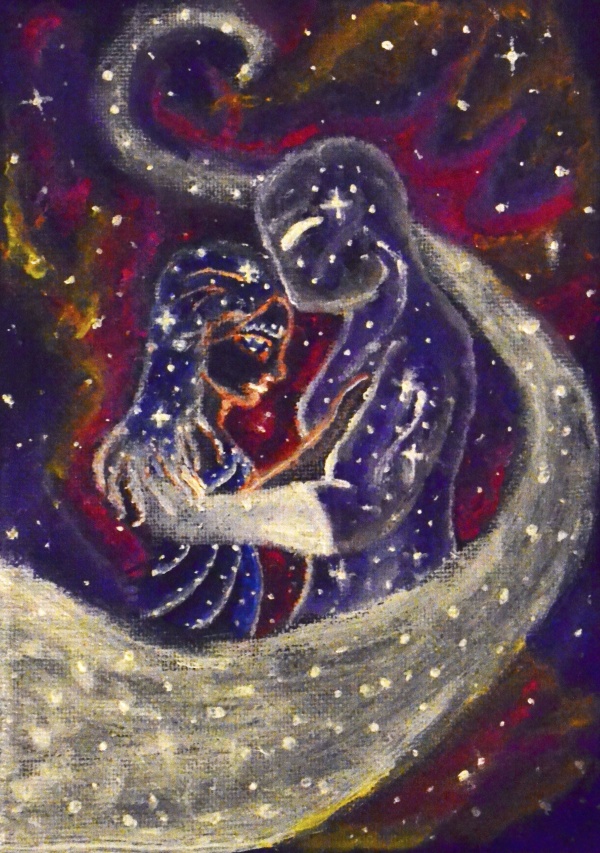 Image Source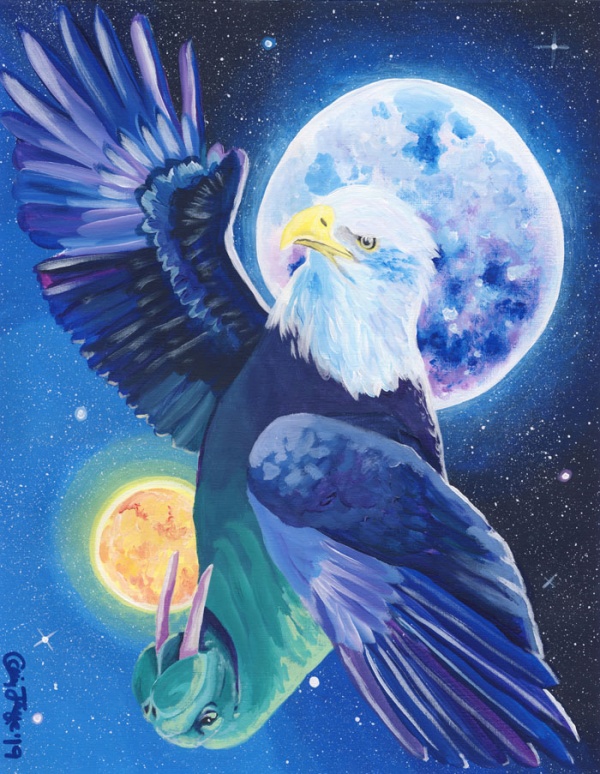 Image Source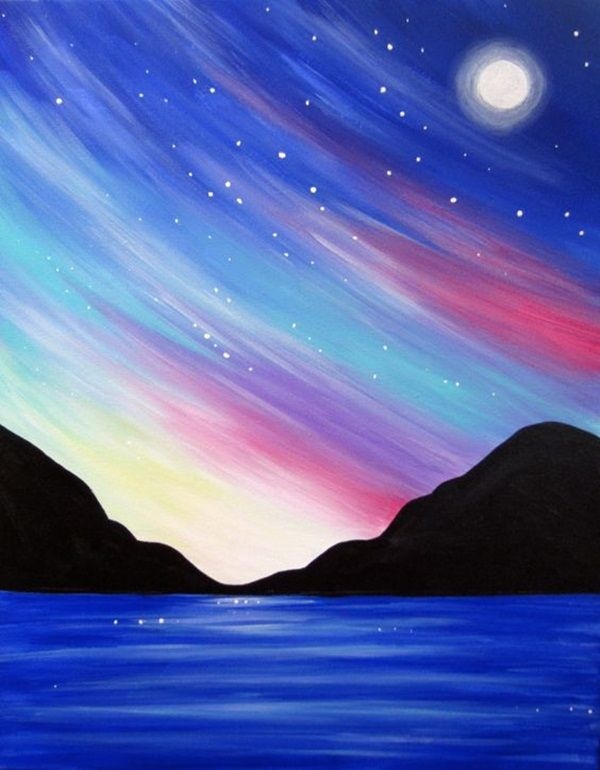 Image Source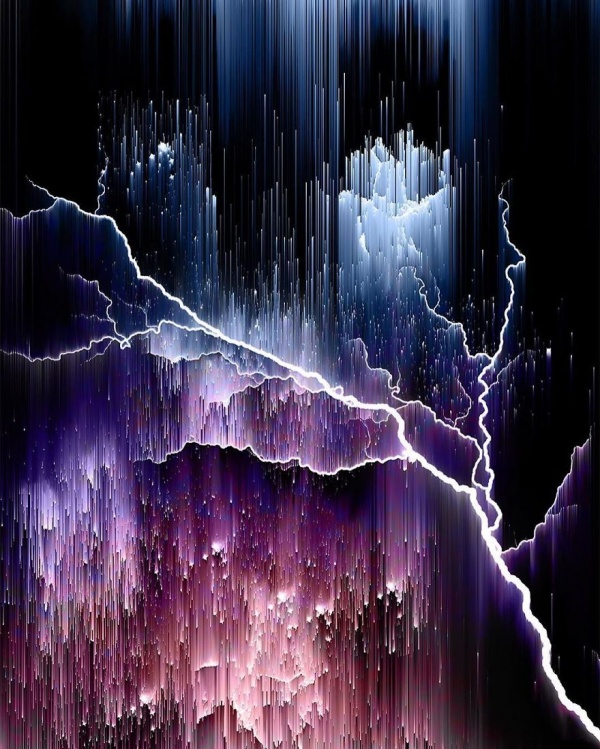 Image Source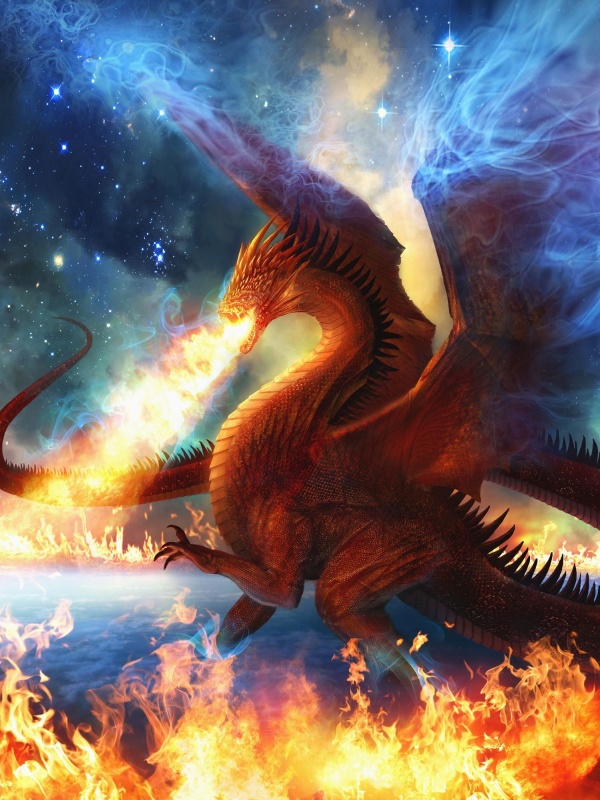 Image Source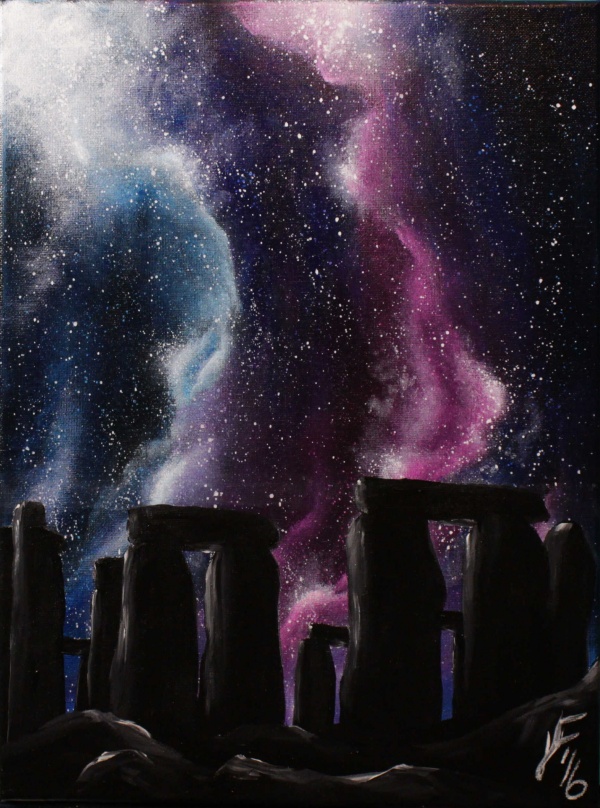 Image Source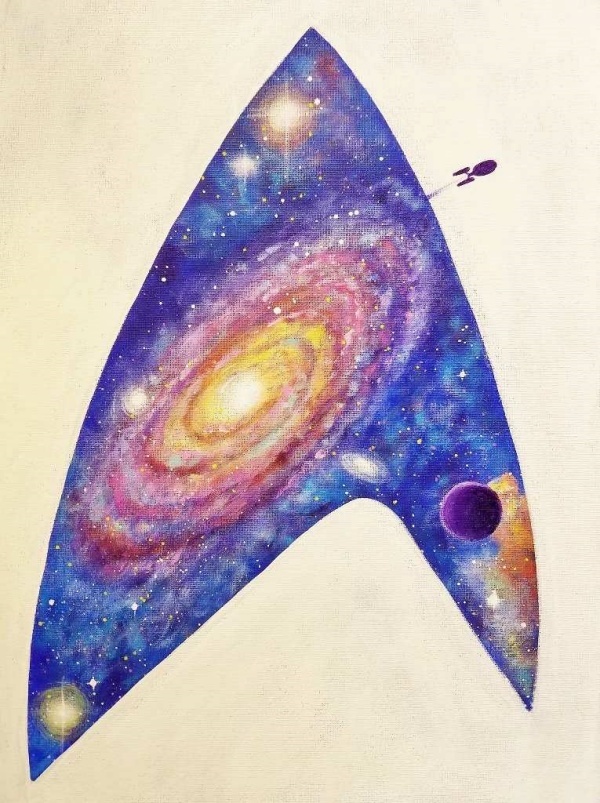 Image Source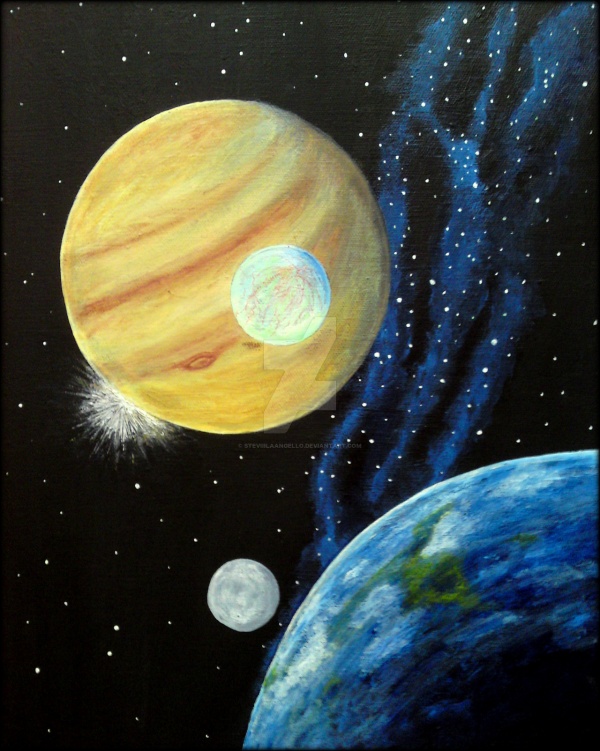 Image Source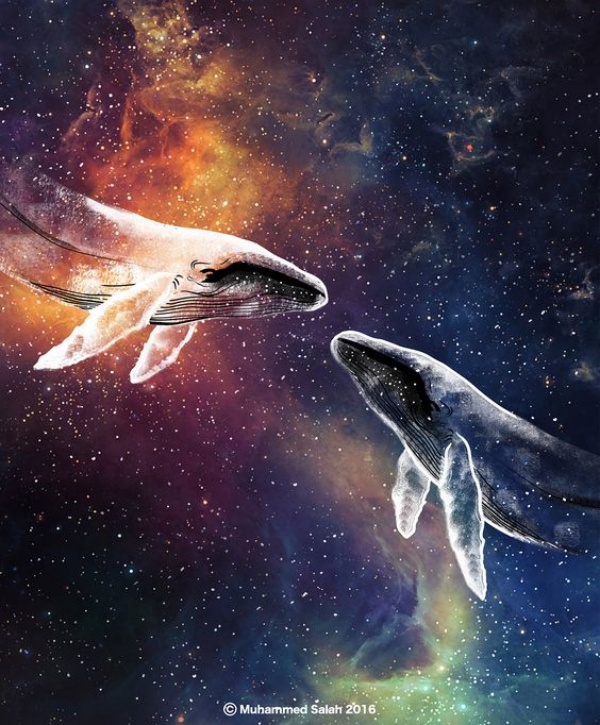 Image Source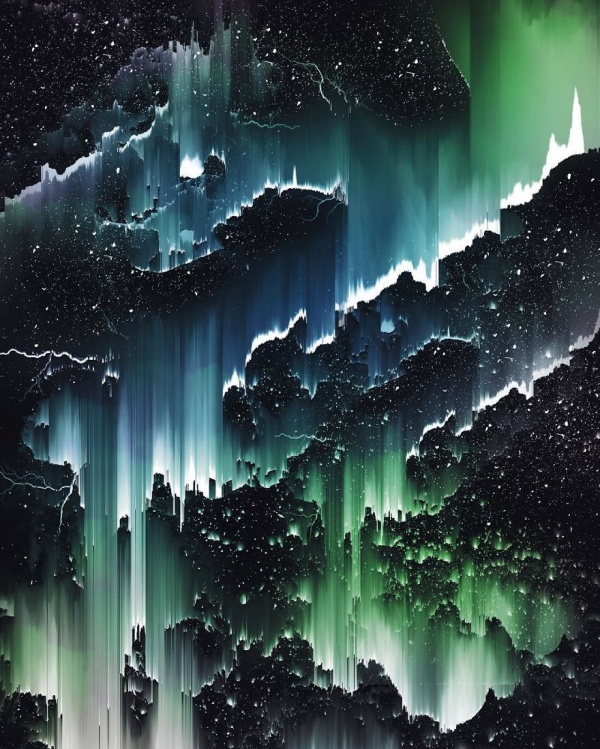 Image Source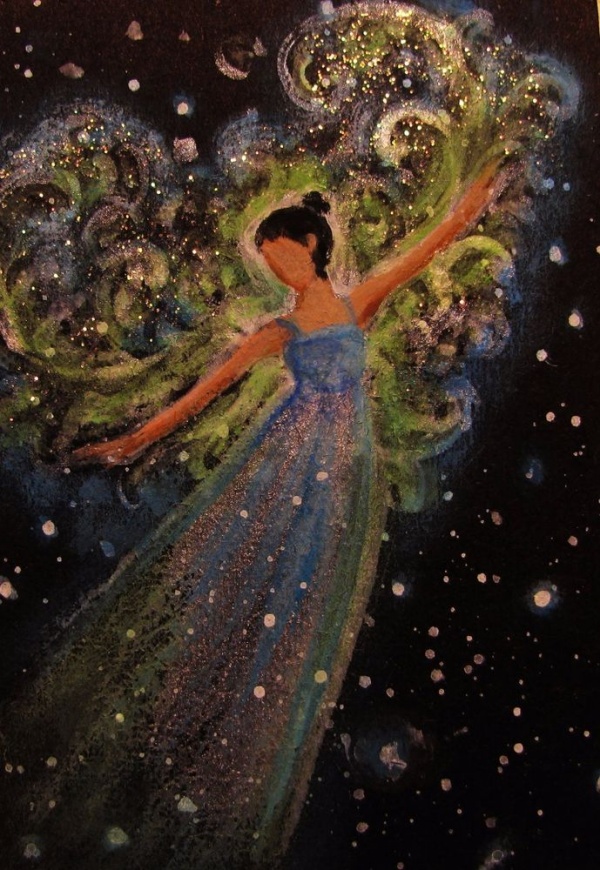 Image Source

Image Source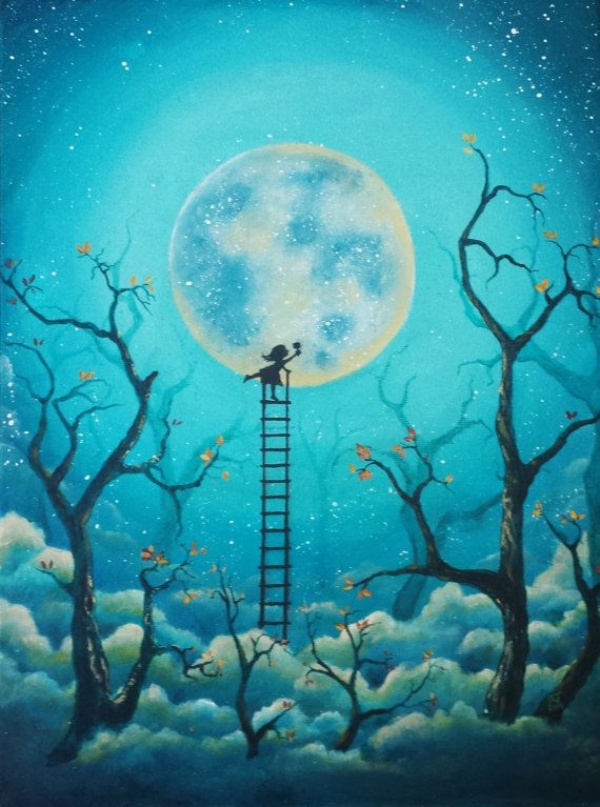 Image Source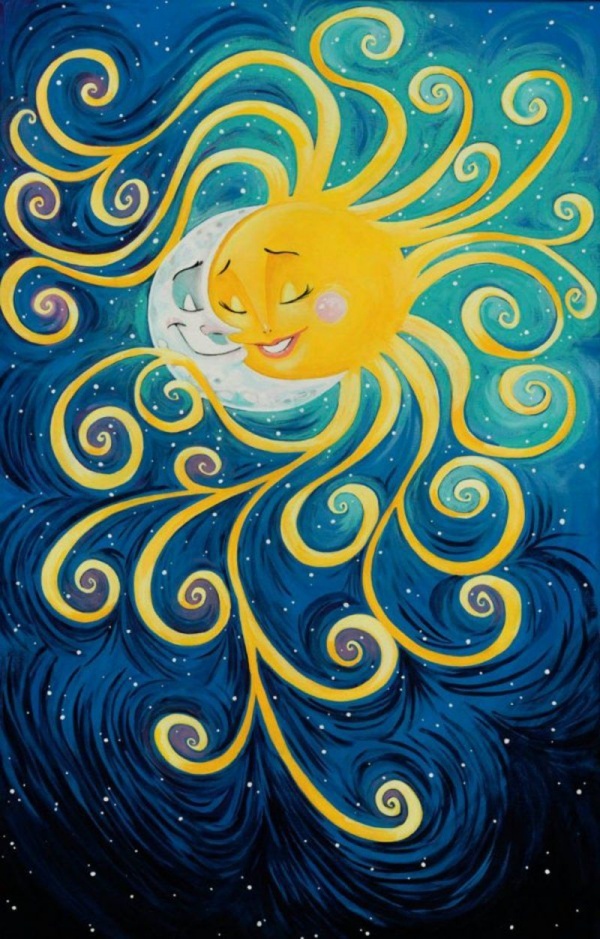 Image Source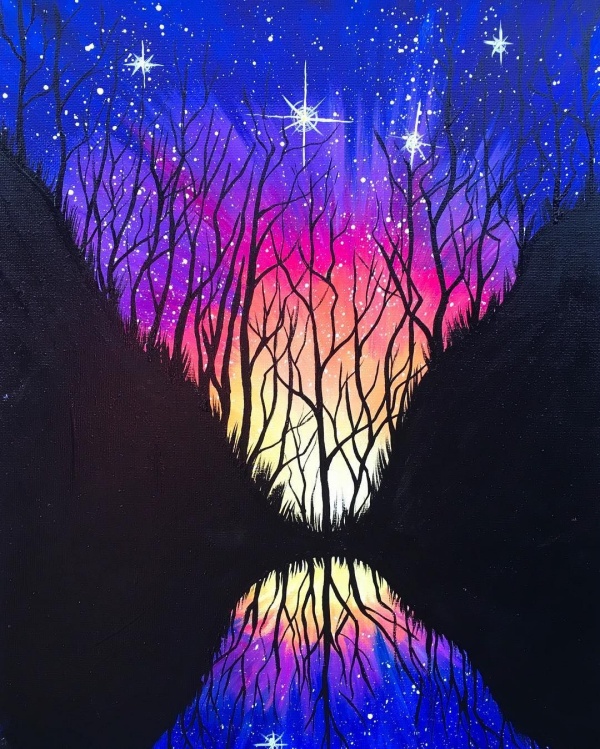 Image Source
Well! All the colors have their own share of pros and cons. Some paints like gouache or Oil paints are a good choice for celestial painting but if you're getting a design of starry night or anything that needs to be highlighted, Acrylic paint is the best choice. After all celestial painting is incomplete without having stars to glow. So, it is always better to use acrylic paints to make the stars appear to glow. Here we present some Oil Pastel Paintings For Beginners. Check out-