Nowadays, wordpress is a greatly popular platform in the blogosphere. Actually due to its advanced architecture and template system it is widely accepted all over the world. And if u are a blogger, you should always keep in mind that other than the content your blog should also look very attractive to the viewers. So for making it more attractive and well designed, you should think of a good theme for your wordpress blog. So be quiet choosy about this matter. Here I will be discussing about some top ranked theme frameworks of 2014. Don't be late to choose the suitable theme for you.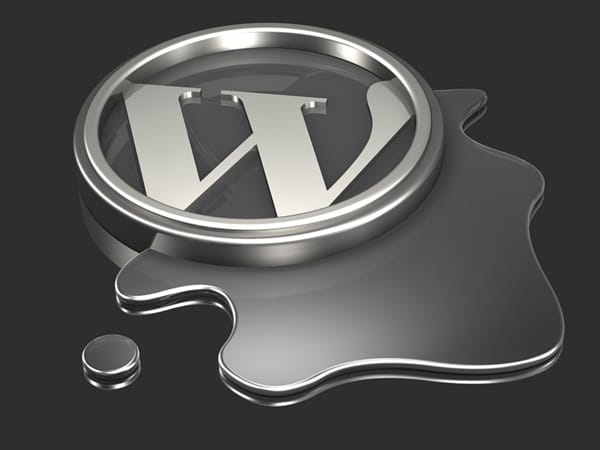 Best wordpress theme frameworks 2014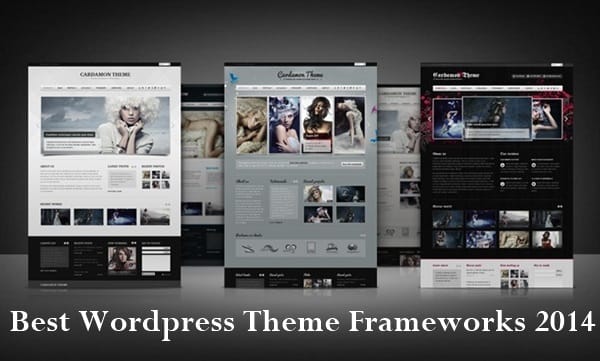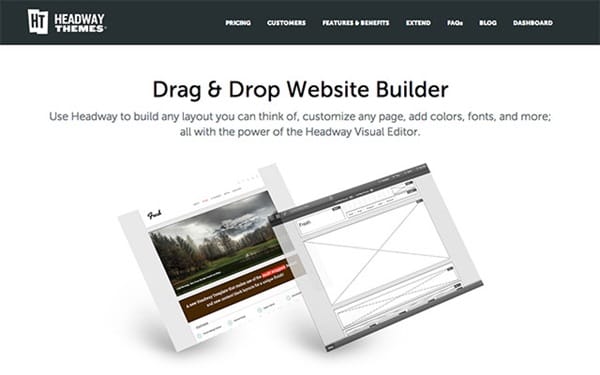 A very easy to use theme, it helps you to design your blog without any necessity of code. Actually it is an awesome theme framework with drag and drop functionality. If you are a beginner you can simply go with this one. It helps you to design almost every element the layouts, fonts, colours as per your wish only just by clicking and pointing out. And if you are a developer then this Headway is the right theme you have ever dreamt of. You have an additional coding facility also. As it supports the HTML 5 and CSS 3 you can design almost each and everything with your own creative idea. And last but not the least it comes with a responsive grid that means the design responses with the screen resolution.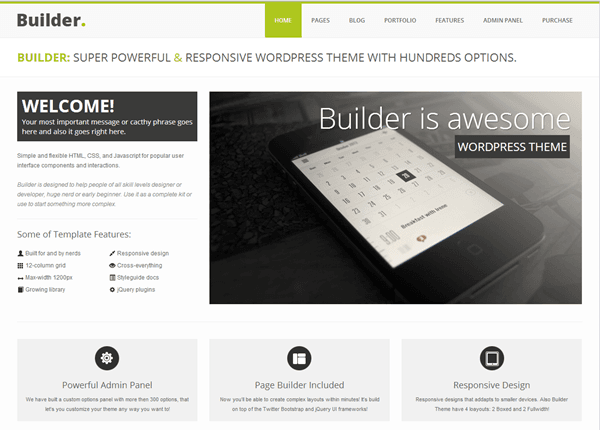 This is also a fantastic theme framework which doesn't require any code knowledge. In fact you can customize your website as you want just by clicking and pointing out. You have a great option of editing layout. Changing the modules and fonts are also very easy. And the main thing is that you can choose your own style of the website such as changing the background, font colour etc. There are almost 80 different builder themes available to choose from. It also allows you to use blocks in your website. In addition this is a very fast serving theme framework.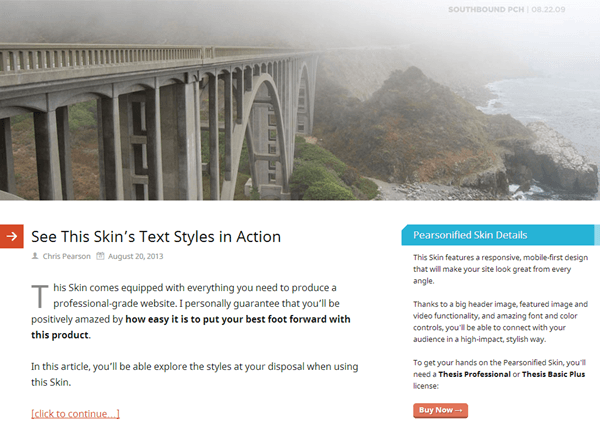 Although this theme framework has a slight low popularity but still it is very useful to the beginners. Thesis mainly gives much importance to the SEO optimization. So the people who are more focused on that topic can go with this one. As it contains low editing options than the above two. The latest version Thesis 2.0 is still very performance conscious consisting of three main features boxes, skins and site tools. This one can also be a suitable choice for those who want something more than just an attractive site.
A very popular design management system with an option of drag and drop feature. A user can design each and every elements and module on the website even without any knowledge of coding. And if you are a professional than it will provide you with a great features.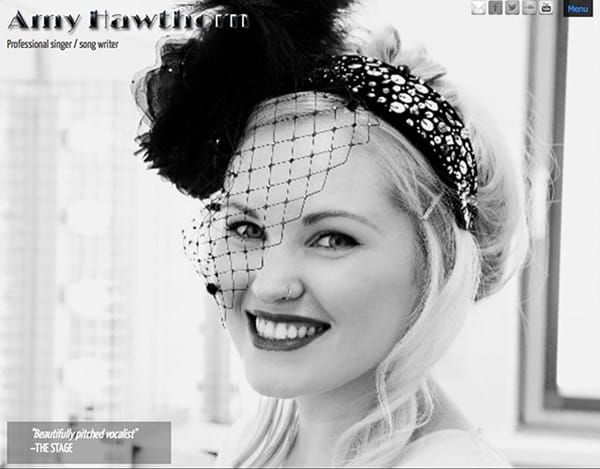 If you are looking out to create your own theme in wordpress, this one is the best choice for you. The editing tool with a visual composer is very powerful in this framework. You also get a wide range of sliders to create image and post slide shows. The framework is very straight forward and allows you to create individual pages for different posts. You can also work out with the templates and create or export your own. It provides different responsive layouts for different versatile resolutions.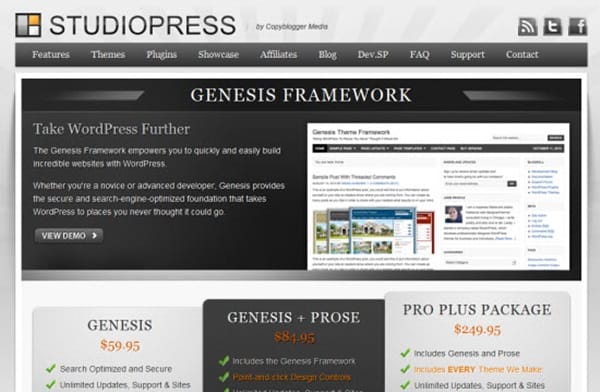 Mostly popular theme framework in wordpress. Actually Genesis is created by Studiopress. The fascinating fact about this framework is its light weight. It doesn't come with a lot of inbuilt options. While you can choose only the elements you need in your website nothing more than that. It also provides you with a secure and search engine optimized option.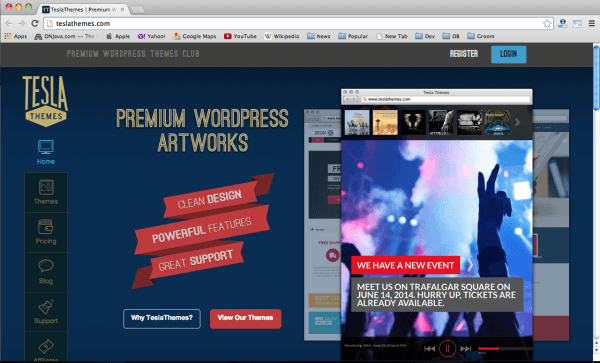 This is a brand new theme framework in wordpress launched on 2013. It comes with very advanced facilities and hand crafted designs that serve you as a multipurpose theme. Development of your website with this theme is much easier and very user friendly to the novices. At present there are 8 different themes available in market with same framework. You can buy a single theme or also all the themes all together by being a member of Tesla theme club.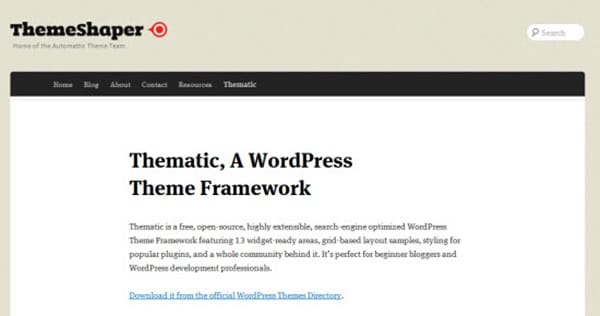 A free to use and open source theme framework in word press. It is a great option for both amateur and professional wordpress blog developers. It is fully search engine optimized and compatible with all-in-one SEO and platinum SEO plug-ins. As it is a free framework with lot of features, you can take a tour with it.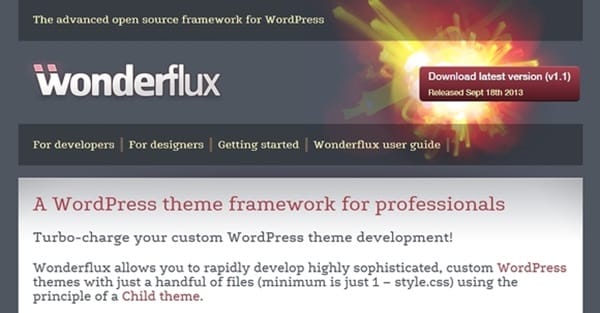 One of the best freeware theme frameworks in wordpress specially designed for the professionals. It features the OOP code structure which is a great option for the developers. And it easy to use style also provides a beneficial quality to the beginners. The design layout is very flexible to edit. Lastly you don't have to think of the budget with this Wonderflux.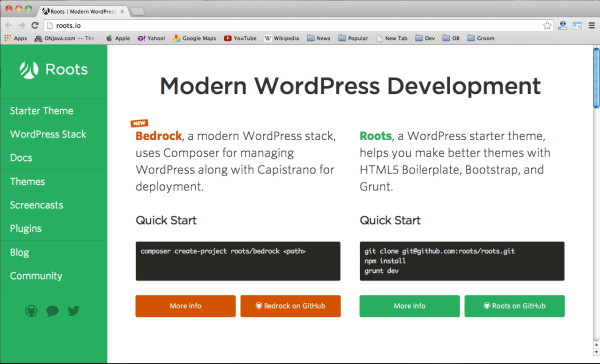 Widely known as a very popular starter wordpress theme. Roots is mainly designed keeping in mind about the beginners. It is based on HTML 5 and has a clean and clear code output with some amazing add-on features like the multi-lingual support, hNews micro format and much more.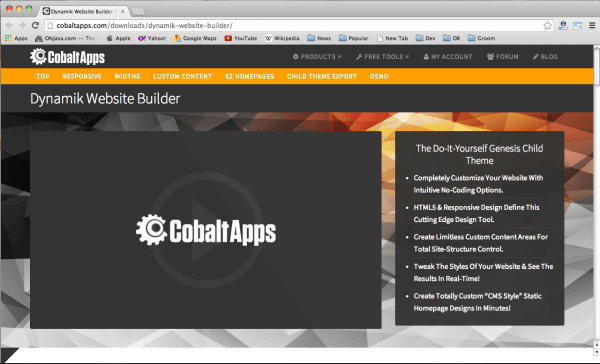 A very good choice for the newspaper and magazine websites. It is highly responsive and gives a beautiful viewing experience weather viewed from a desktop or a smart phone. It also has a very powerful theme option with Custom logo upload, layout settings, header content and feature post slider. It is really a dynamic theme framework as goes with its name.

A great option for creating web tools and websites. It mainly contains HTML and CSS based design templates and interfaces. Also there is an additional option of JavaScript extension usage. And it is a very suitable kit for both novices and professional developers.