Web Design and Graphics design are two of the most demanding career platforms for new age teens. Due to rapid advancement in these two fields, lot of job placement has been created and the most interesting part is its high salary and remuneration. Some people search for a permanent job and again some prefers working in a freelance basis. But finding a freelance job is not so easy. In fact you will have to look for a medium that is reliable. But web has made this process much easier. You will find a lot of websites who will give you the information about freelance job on web designing and graphic designing. Here we have collected details about some of these popular websites and all the Pros and Cons about them.
Best Freelance Websites to Find Web Design and Graphic Design Jobs:
1. Elance.com: Elance is a very popular website and almost liked by every freelance worker of this arena. You will find a lot of hourly and fixed price jobs and the registration is full free. This website works with a point system. You will earn 40 points/month. You will find a lot of monthly plans like $10, 20, and 60 to get extra advantages and features. You should also know that Elance charges 8.75% service fee from every project. Elance also provides fantastic features like live chat, video conferencing and file sharing.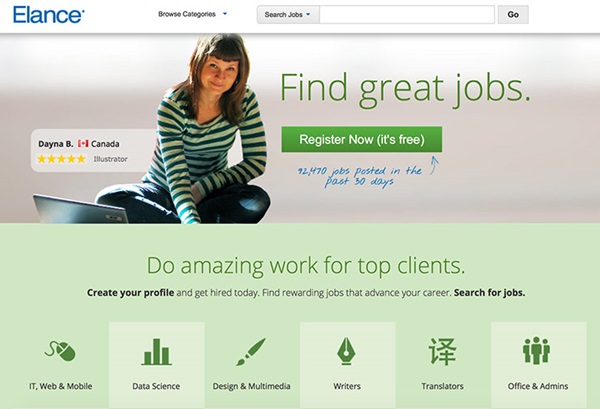 2. PeoplePerHour: This website was founded in 2003 and rapidly gathered a massive popularity. This website offers web design jobs, web developing jobs, wordpress jobs, graphic designer jobs etc. They provide 15 projects per month for free and if you need more you will have to buy it with their plans. This website deals with short term freelancing jobs which is great for extra income in a very short time.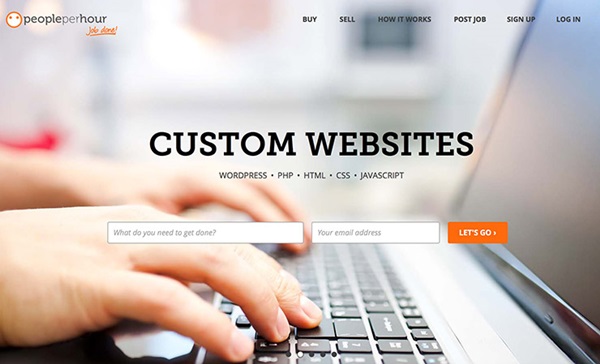 3. Microlancer or Studio.envato: Actually studio.envato was previously known as Microlancer. It is a great place for freelance artists finding jobs. The website mainly focuses on short term and one-time projects whose completion time ranges between few hours to 7 days. The pricing range is also fixed in this website from $50 to $ 500. In lieu of all your completed projects envato charges 30% of your income amount. This website has a very small circle and still new in this arena but still you can trust on them.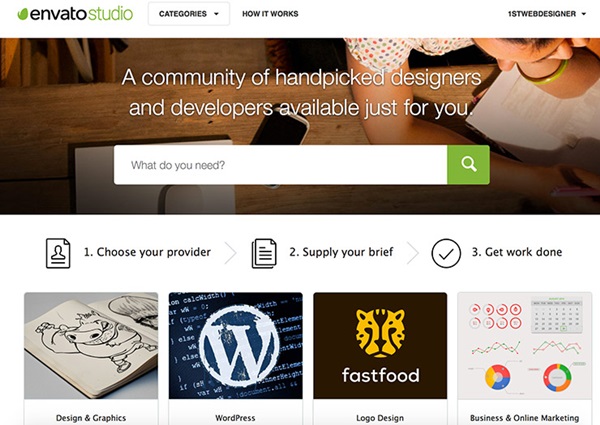 4. Awesomeweb: This website mainly focuses on attracting web designers, programmers and graphic designers. They charges $17 per month and let you work directly with the clients. Interestingly they don't keep any money from your earned amount. You will be getting the full money you earned. They are also have a small working circle and try to maintain their quality.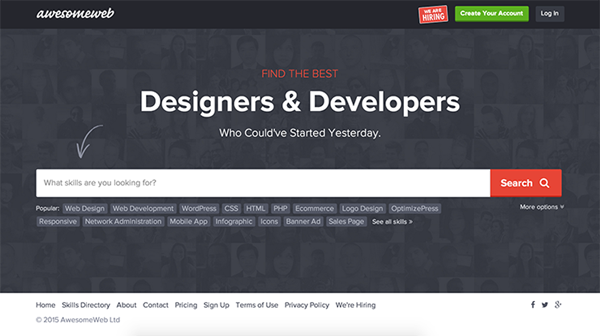 5. Freelancer: It is probably the biggest website in this list. This website is almost similar to the Odesk. They allow submitting and registering 8 bids per month for free. They have a huge database with great jobs and come with a very easy to use interface. The website is very modern but it is very cost effective website. It is also known that their support system is too weak and you will have to wait long for a resolve.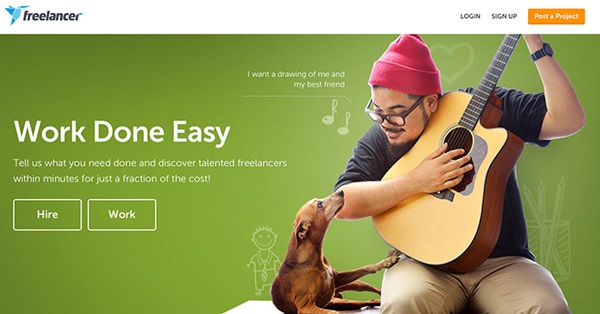 6. ODesk.com: ODesk is a good website but with some great disadvantages. They don't cover the fixed priced projects under their Guarantee and payment. The registration process is full free and it's easy to get started immediately. They charge 10% of any money you make from their website. The good things are that they don't have any paid membership which ensures you that you don't have to use limited versions of website.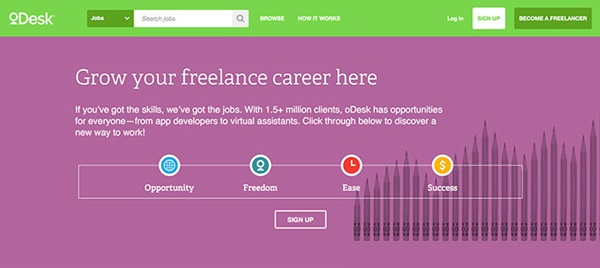 7. 99Designs: This website works in a very different way. Actually the system here is a contest. That means you will only get paid when your work will be selected as a winner. They offer graphic design, product design, web design, logo design and various designing jobs. They provide no guarantee of any work. But they charge a very high amount which ranges from 30-50% fee of the total amount earned.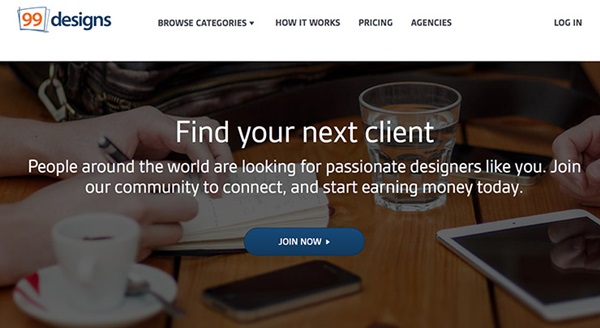 8. Codeable: It is a website with a very small community. They only deal with various types of WordPress jobs. Codeable charges 15% o the money you earn through them. They take a lot of care of their community with great support and quality service. It's a very small company which makes harder to find big freelance projects.