This world is very well aware of this style of painting, i.e. Mona Lisa and Leonardo di Vinci are the famous master piece to ignite the love and respect for oil painting. Where's that come from? Well, it came into existence in between 10th and 12th century but later on popularized in 15th century and mostly used but Buddhist people. Have you ever imagined how it's possible for someone to portray incredible canvas with pigments on linen or cotton fabric cloth? Yes, it is so here are the oil painting ideas only for you.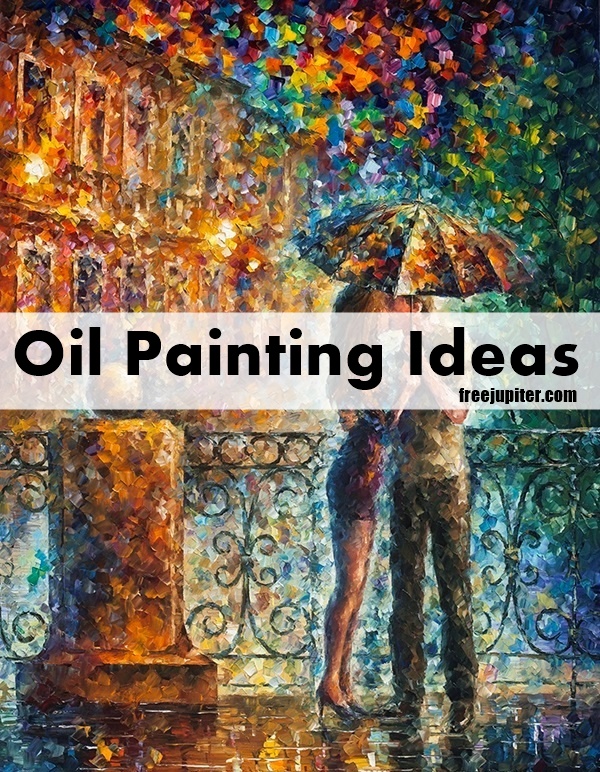 This world is full of talented canvas paintings pieces and artists as well, so is a profession for millions of people.So, get ready with your mineral spirits, brushes, paints and whatever all you need or have to craft a master piece. Bring the palette if it's easily accessible and don't worry I'm not saying you to a European artist just to use palette. Here are the splendid examples of oil painting ideas.
Oil Painting Ideas
Buddha canvas: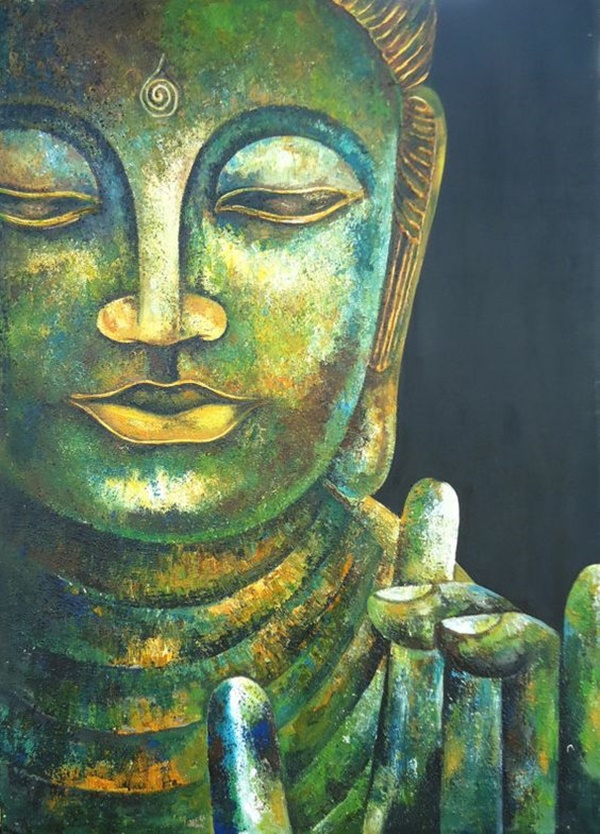 If you are looking for the starting point or what piece to try on, especially when it comes to décor your wall art with keeping suitable essence of painting, opt this idea. Since, now you know Buddhist used this art work for enhancing their spiritual life and enlightenment journey, why don't you, not in that way but at least for your passion and art love.
Blue Moon: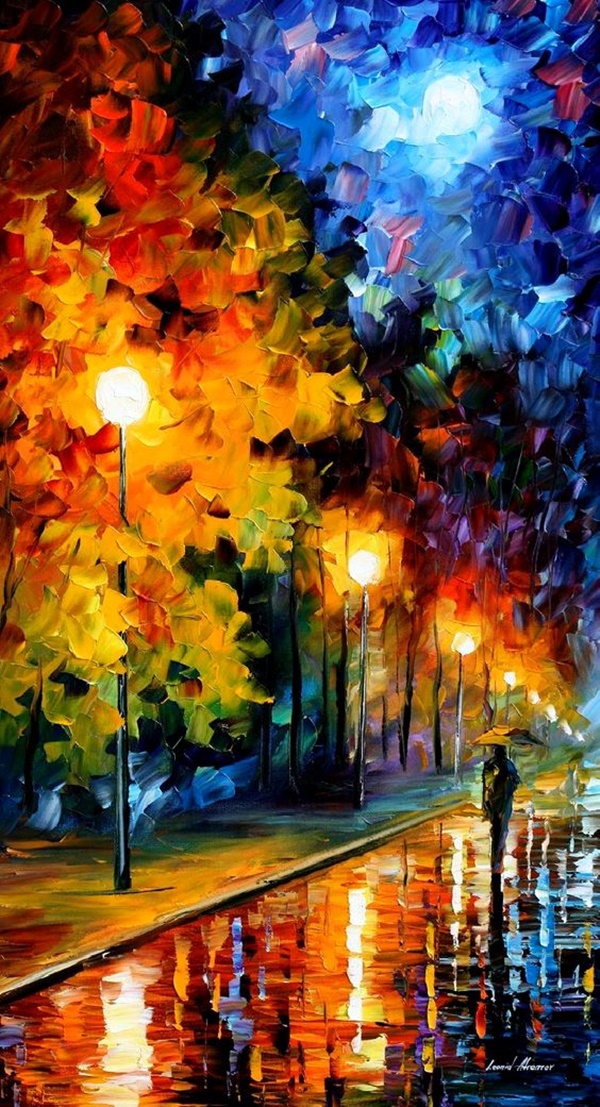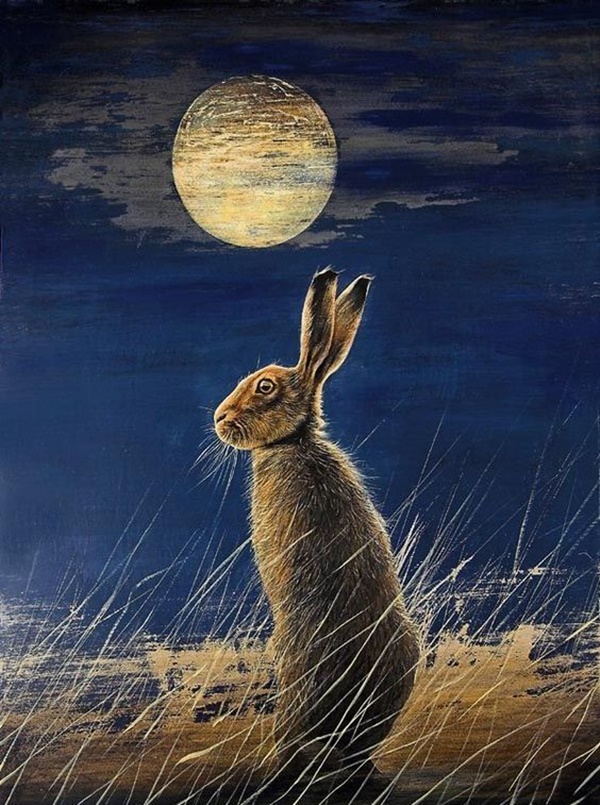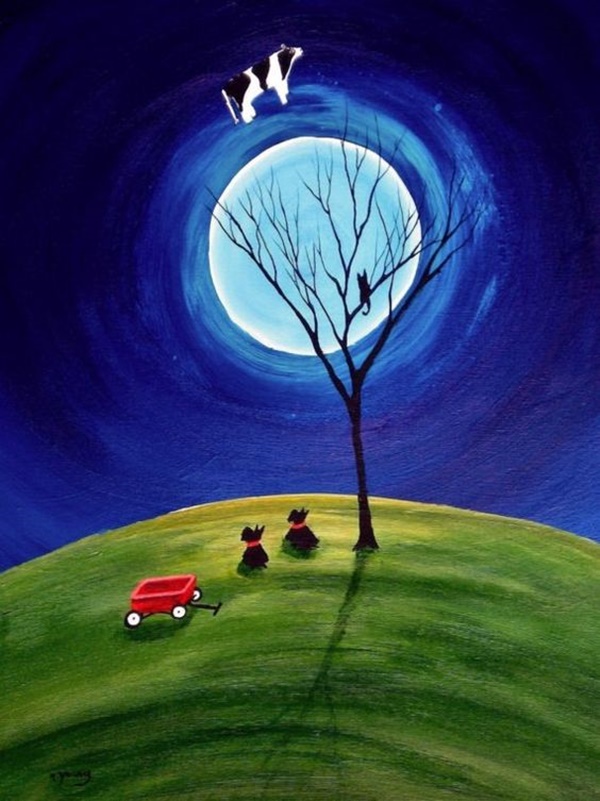 Yes, the dedication towards nature! Love to admire full moon night! Full moon night can be celebrated in many ways as it has astrological and environmental effects on us and our life. Have not you ever witnessed the full moon night? The moment when moon glows to its fullest, can be depicted with oil painting.
Balloon Girl: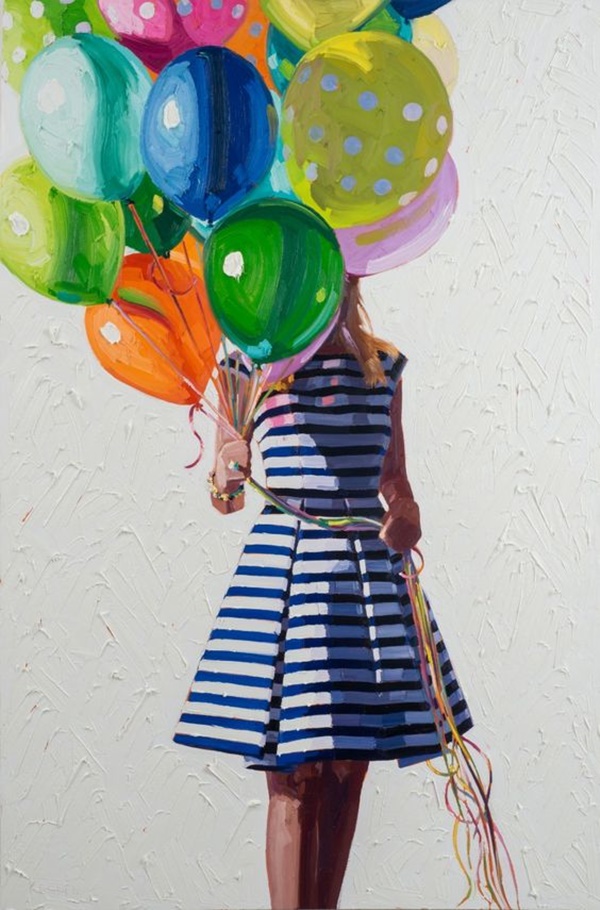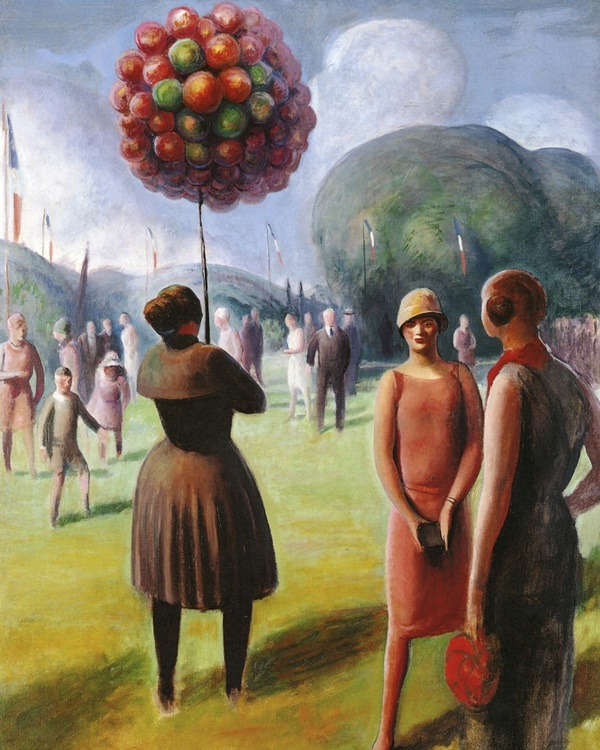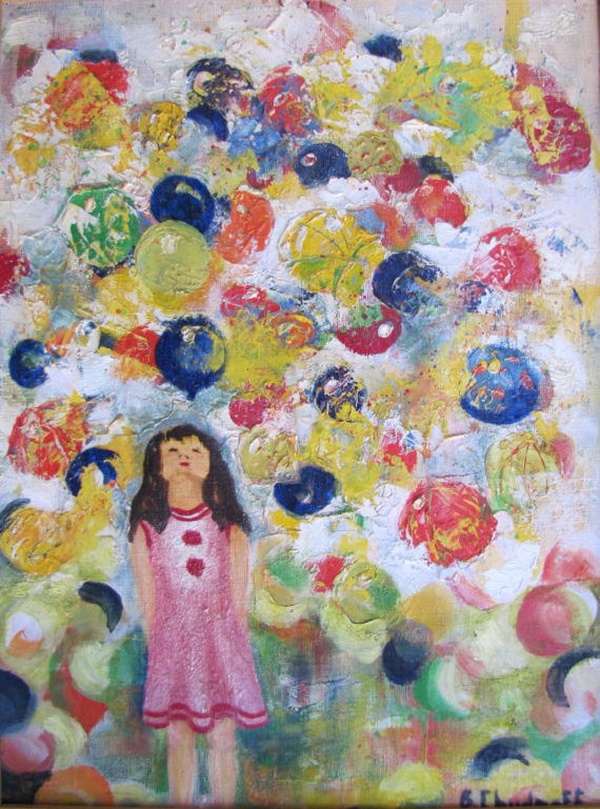 Artist poured down the excellent message with this hidden girl. Balloon symbolizes the freedom and being light and hollow so one rise above sorrows and darkness of life which might have covered your smile and happiness. Girls, you can define your life, your message and yourself via such painting.
The Yellow tone: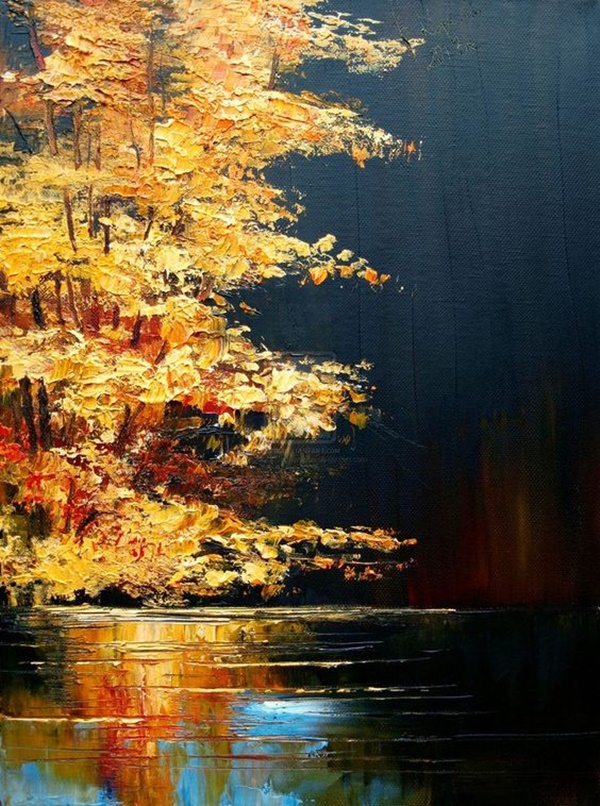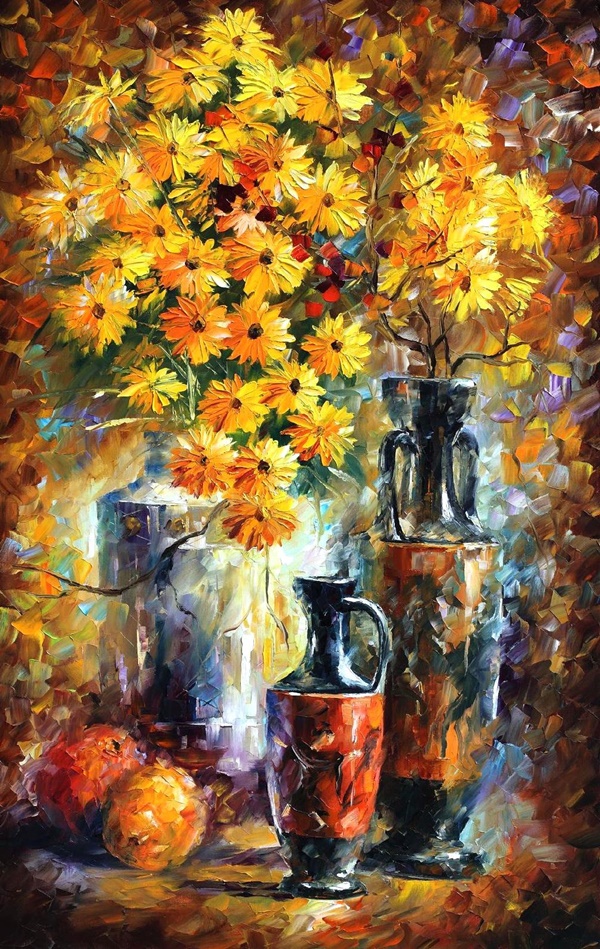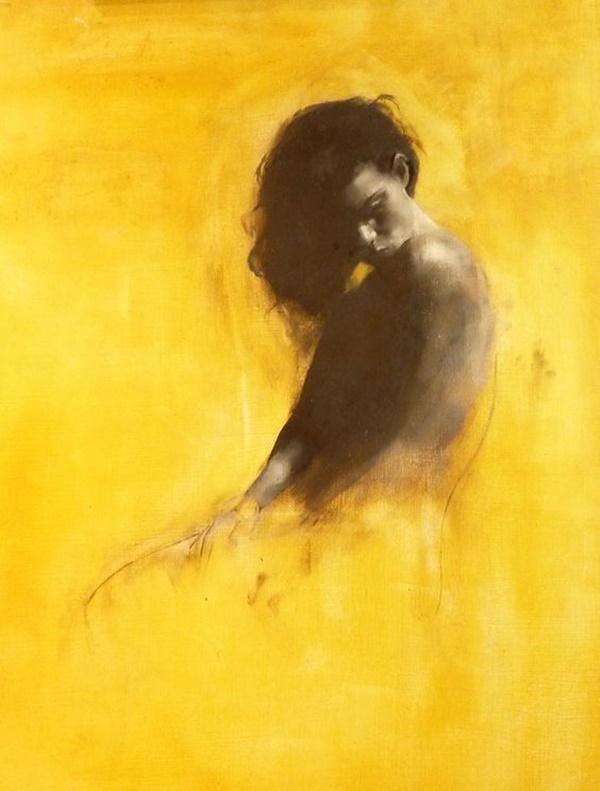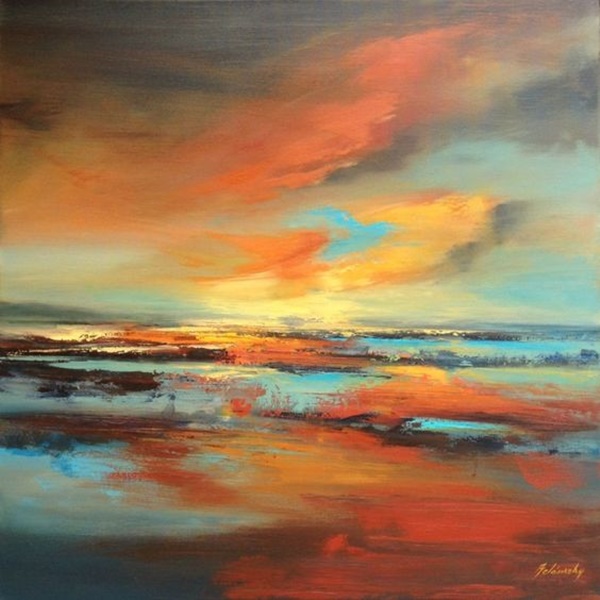 Yellow could be from autumn season or as if you want it look that way. The dark yellow tones of oil pigments reflected back from river water symbolizes the person mirror you in your life. Moreover, it's amusing creation of nature and can be yours on canvas.

Lady with flowers: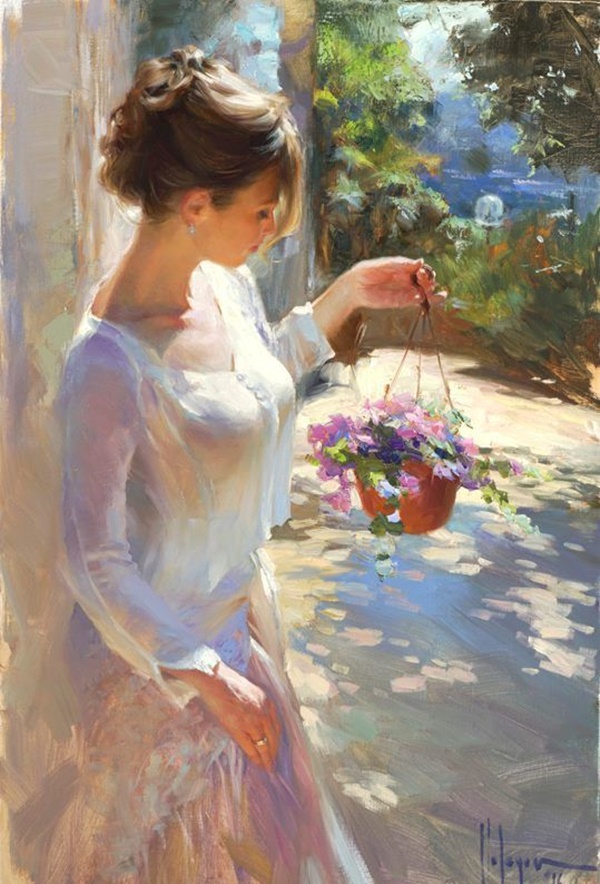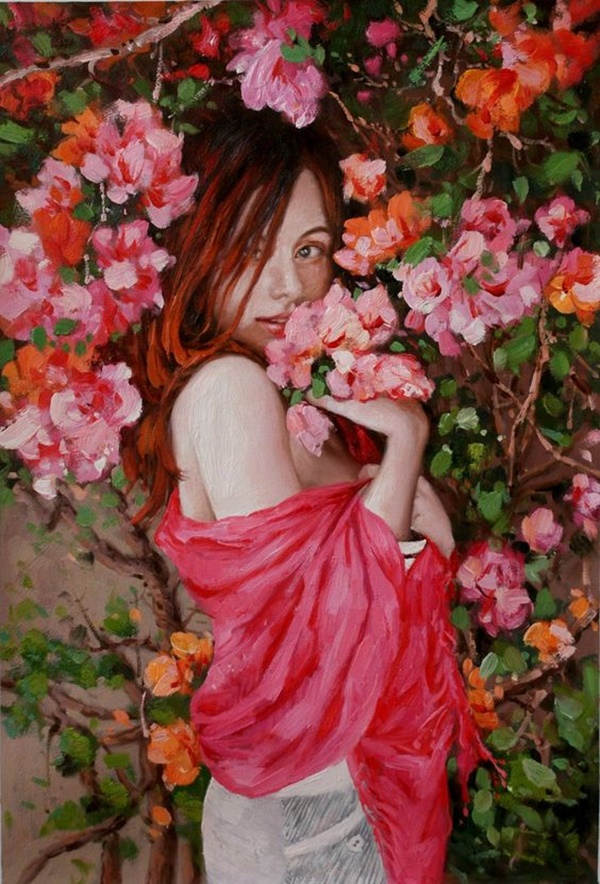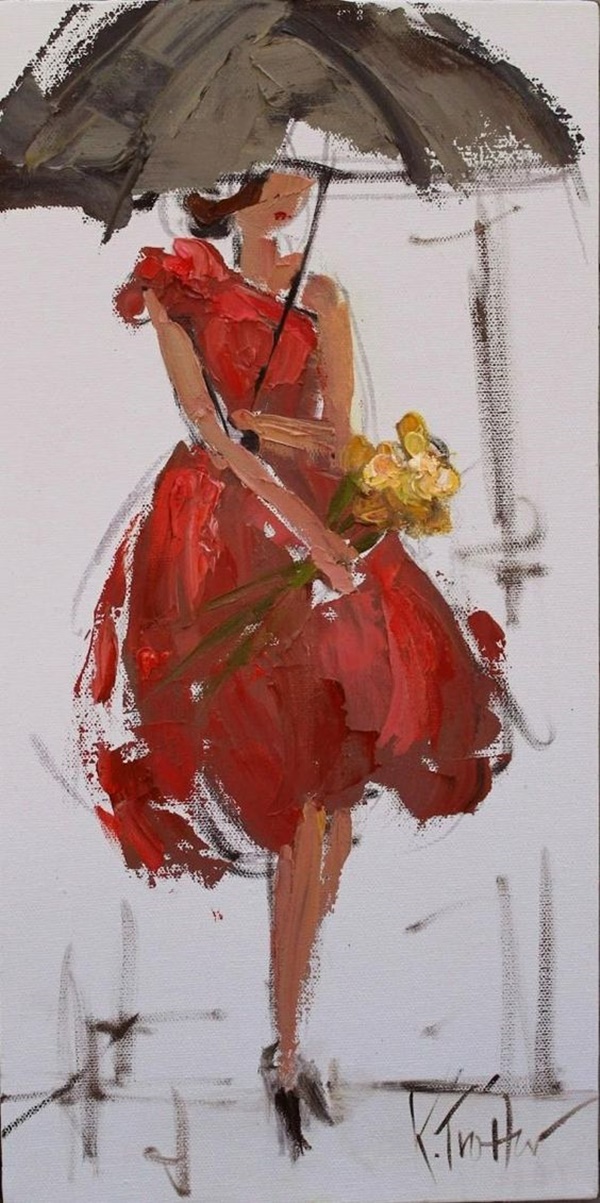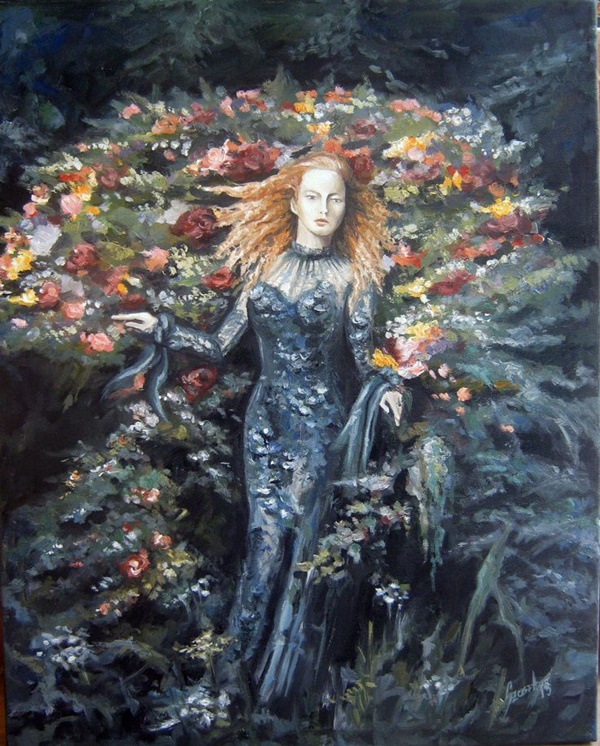 What should be the tag line, Lady with flowers or flowers with the lady? Flowers and woman are complementary to each other or are the same. One could easily fall in love with this art work. Guys, if you really want to make your girls feel like top of the world try making this one. But if you are already a hubby, you better consider this painting for wall art, in living room but bedroom is highly recommended.
Dancing Diva: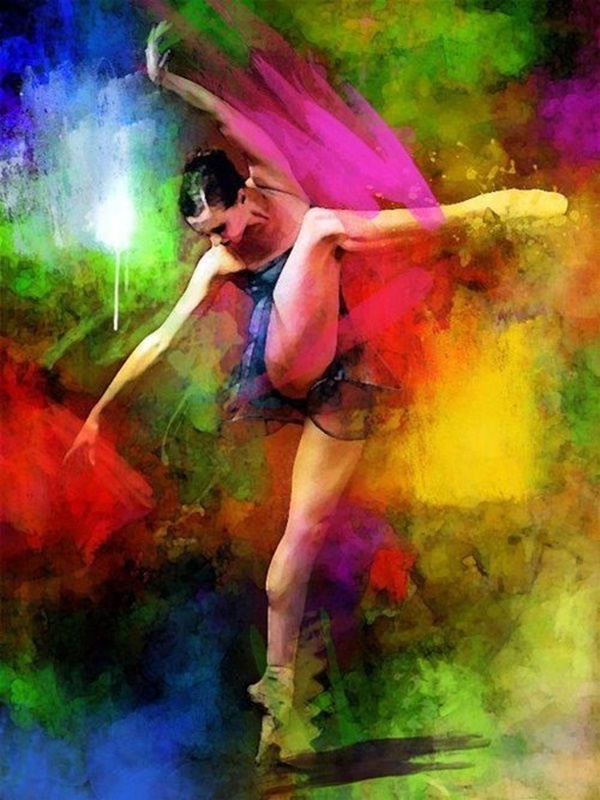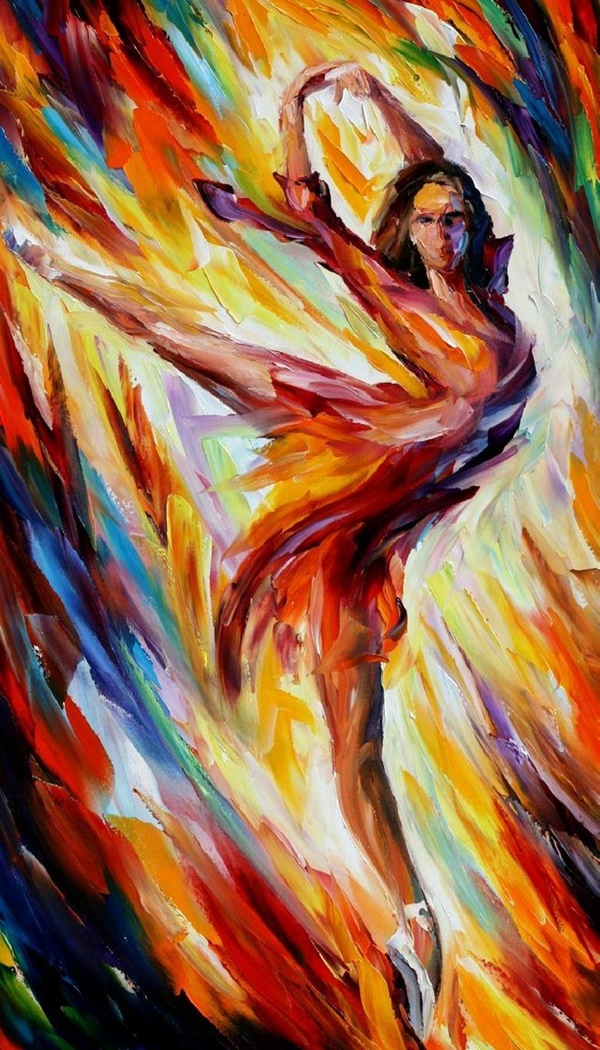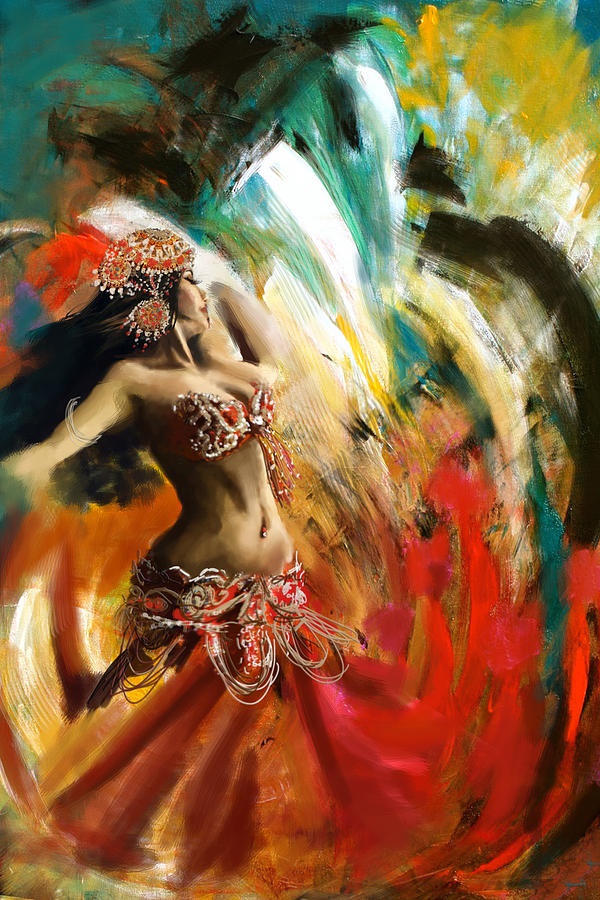 Dancing is an art too! If you have not seen the diva you have been looking for in your imaginary and fictional life, let her come out via art work. Crating a yellow and reddish background with it will ensure the presentation of dancing diva's pose. If you are a pro dancer or love dancing, get this diva on your wall so she will keep you motivated for dancing.
Caribbean Island: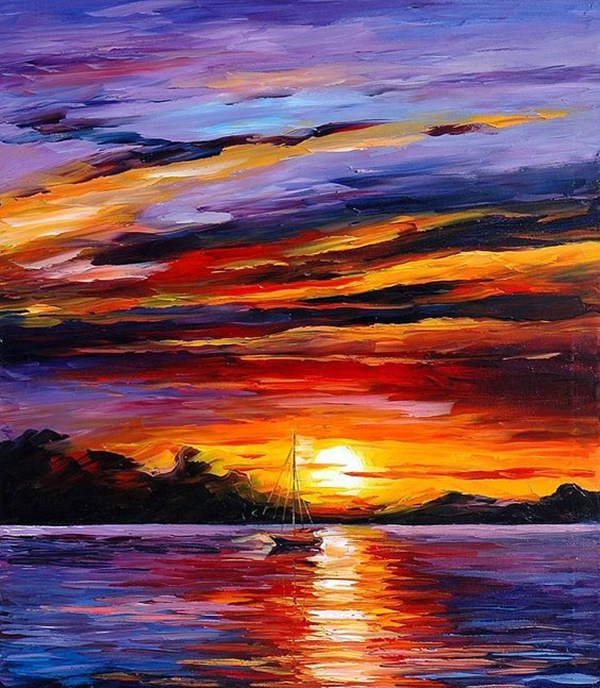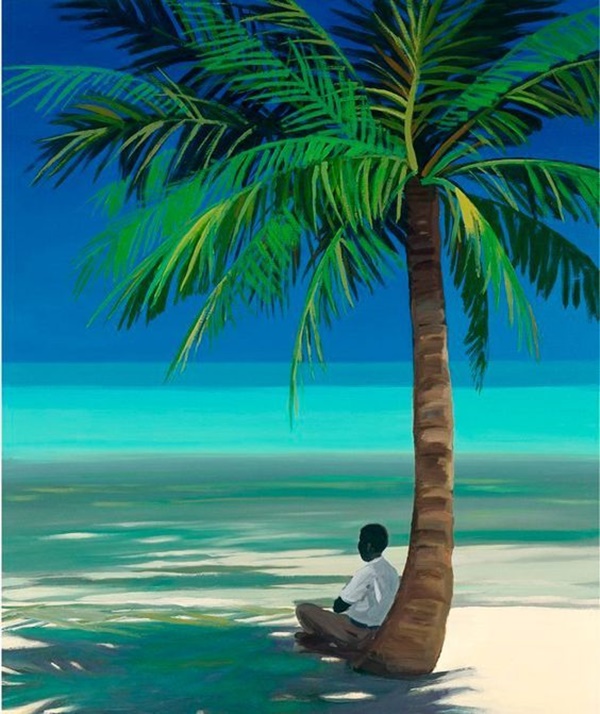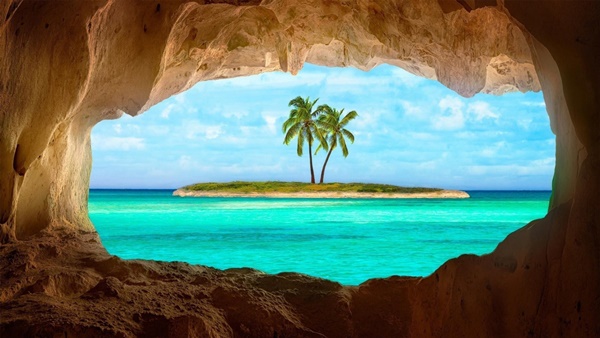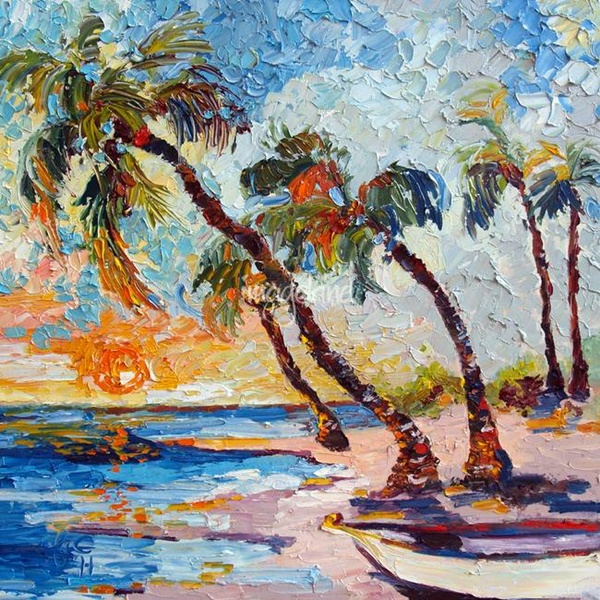 Yes, not all of us are enough lucky to visit such adorable location but still if you dream it then you will make it happen one day, for sure! But you got to keep alive your dream and nurture it, right! Create your dream in mind and craft it on canvas and nurture it by having it in living room wall so you will never forget this thing until you make it happen.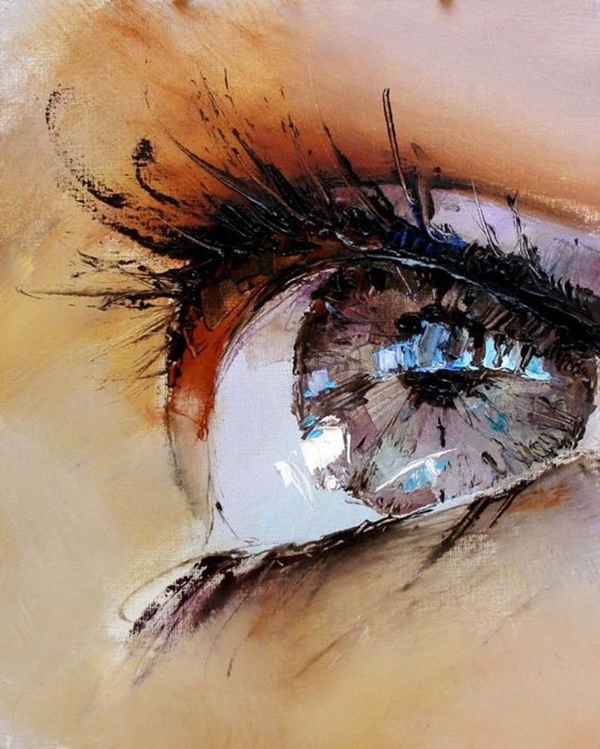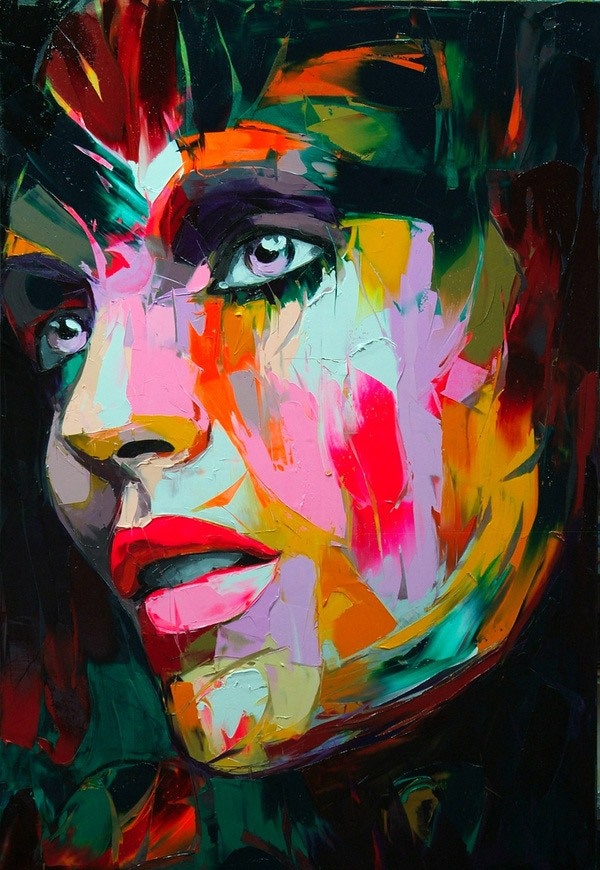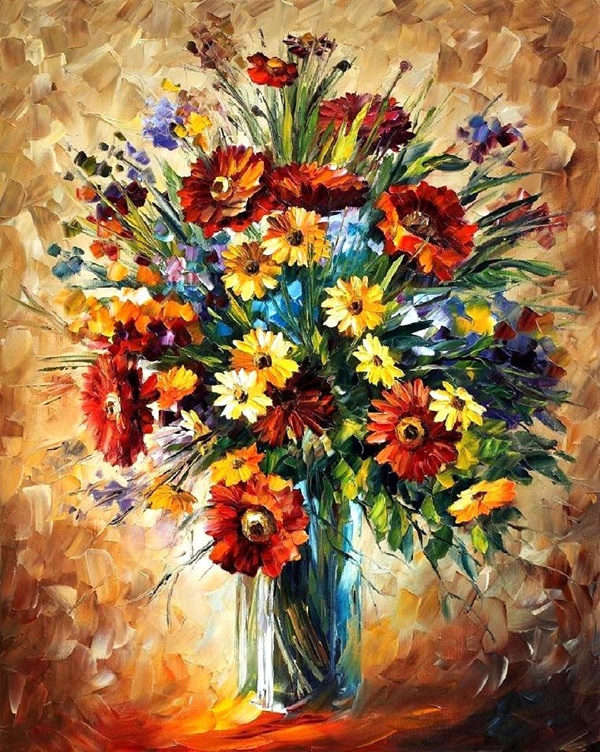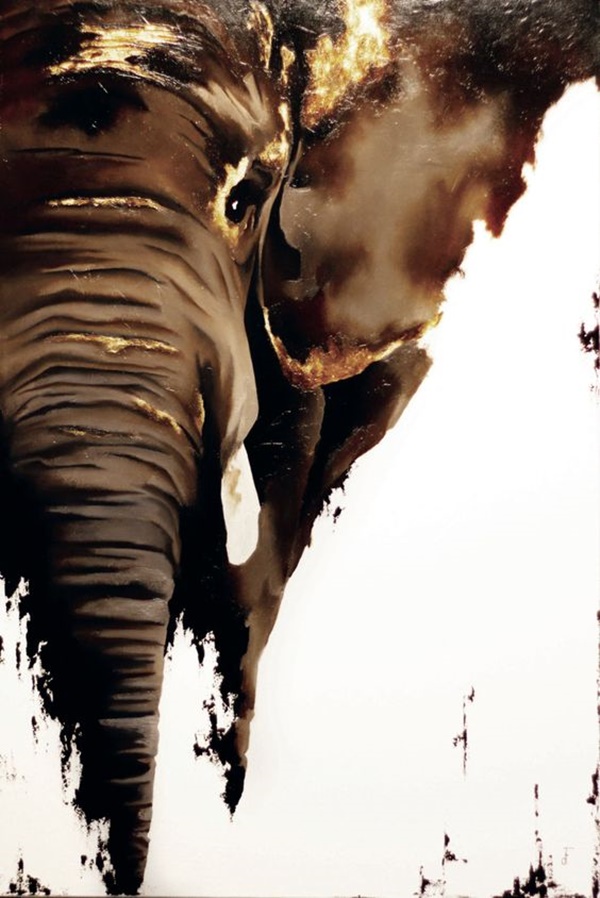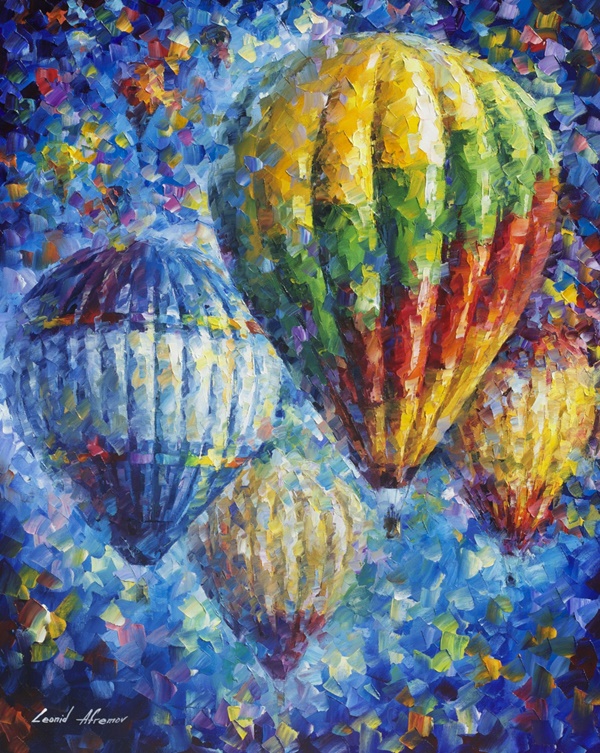 Beautiful oil painting ideas are 'beautiful' because of your 'beautiful' imagination and love towards art-work. Let us know if you want to share more oil painting ideas or suggestions over this post via comment section.