Bathrooms despite being the most used remain the most neglected part of our houses agreed? Imagine trying to live without a bathroom! Can you? No one can. We all spend tons of money getting beautiful and unique decorative pieces for our bedrooms and living area, but always give a back seat to bathrooms. Why? Why not also upgrade your bathroom with stunning art pieces to make it look exquisite. Here we show you some Bathroom Decorating Ideas that will upscale the vibe of your bathroom!
Bathroom Decorating Ideas
Illuminated Lights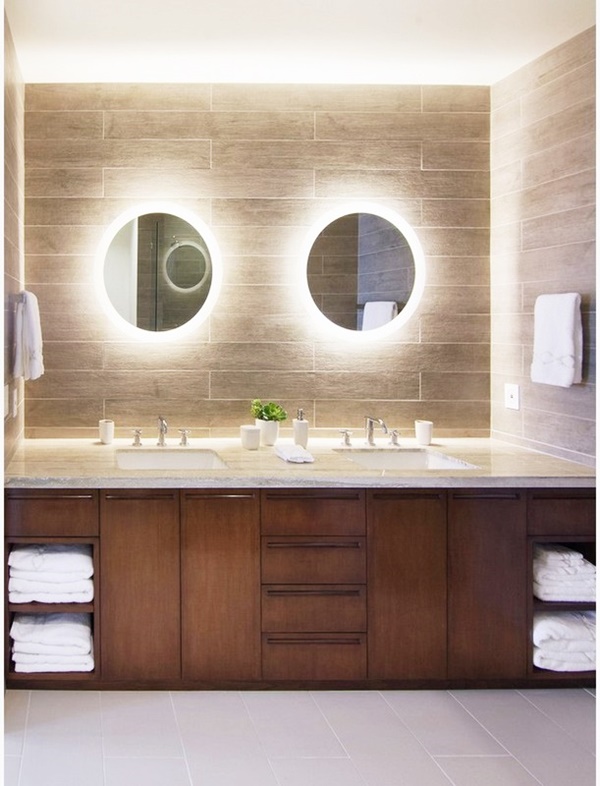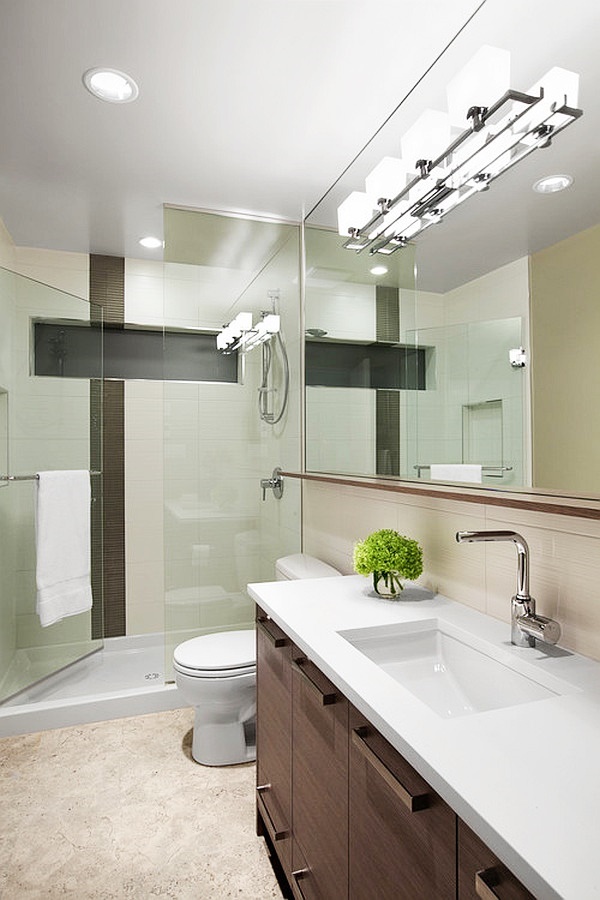 To give an extra glam look this is a stunning idea to decorate your bathroom. The lights around the mirror look gorgeous and you do not have to put any additional lights as this would do the job of vanity lights. You can put any put white or cream lights as per your preference and it would look very pretty.
Colour Coordinated Photo Frames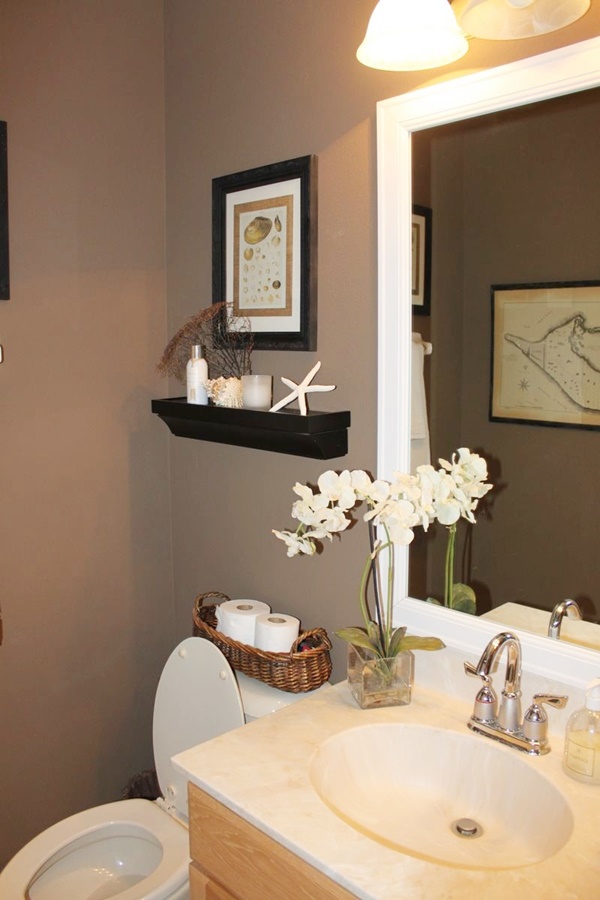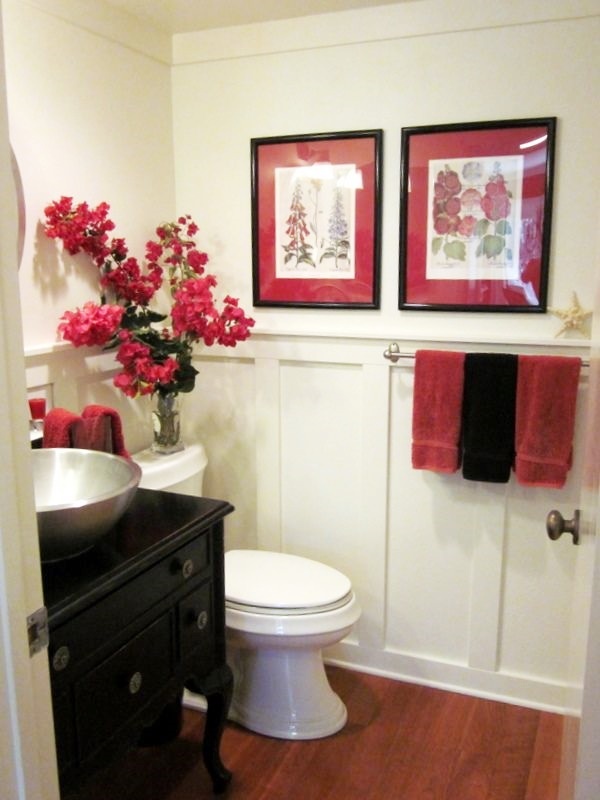 A timeless decoration piece, photo frames instantly add a personal touch wherever they are kept. You can add photographs of your family members and pets or put some modern art paintings to up the style quotient. One more interesting idea is to print out some of your favorite quotes and put them into these frames.
Stylish Wallpapers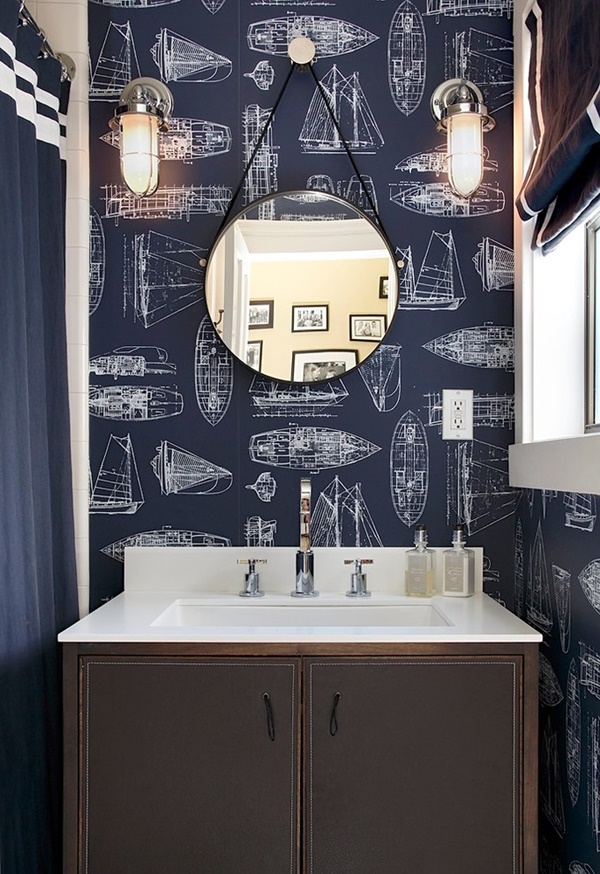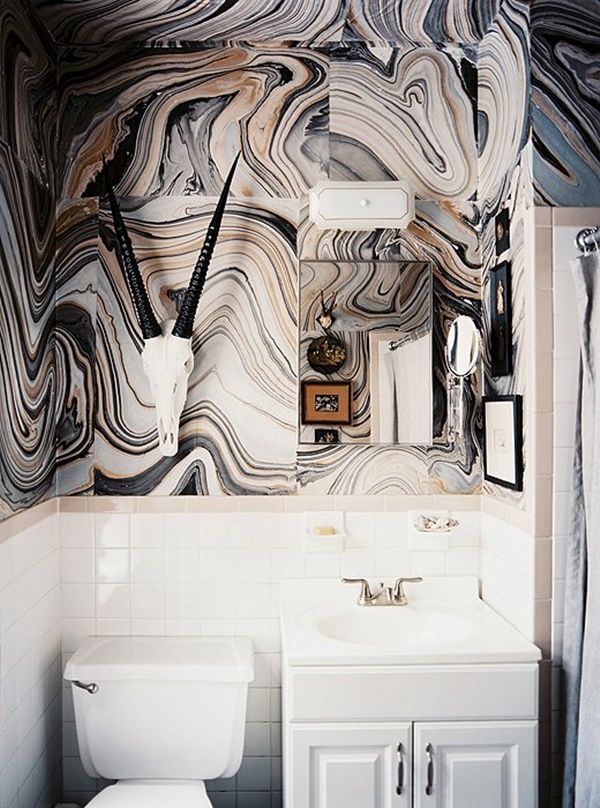 Wallpapers in a bathroom must be sounding bit weird right? But why not. Using wallpapers in bathrooms is now the latest trend and have made a comeback in the world of interior designing. You can choose to have it on all walls or just one depending on your personal style. But one thing to keep in mind is that bathrooms have moisture and humidity so it's very important to select a good quality piece.
Cabinet Cum Mirror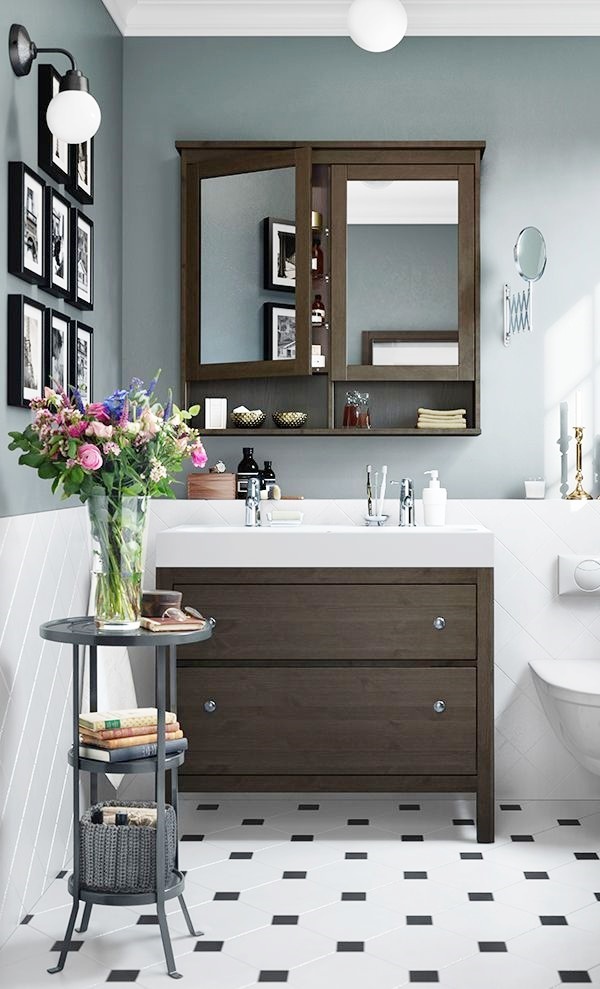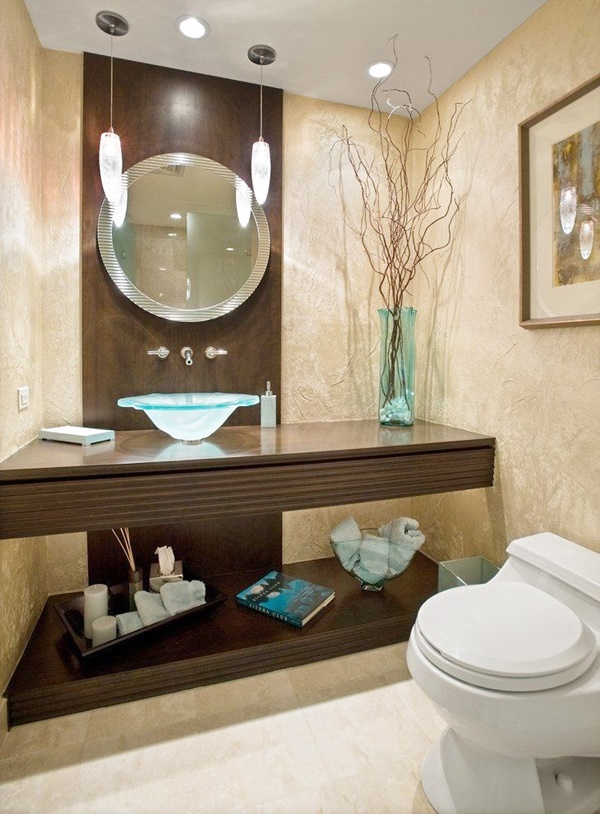 To create the charming look you have been craving for we have another, one of the most whimsical Bathroom Decorating Ideas for you. If you are someone who loves to get the best of both worlds utilize, then you would certainly love this cabinet cum mirror idea. Not only will it be a storage space but also look stylish. You can even add custom lights to it.
Ladder Towel Hanging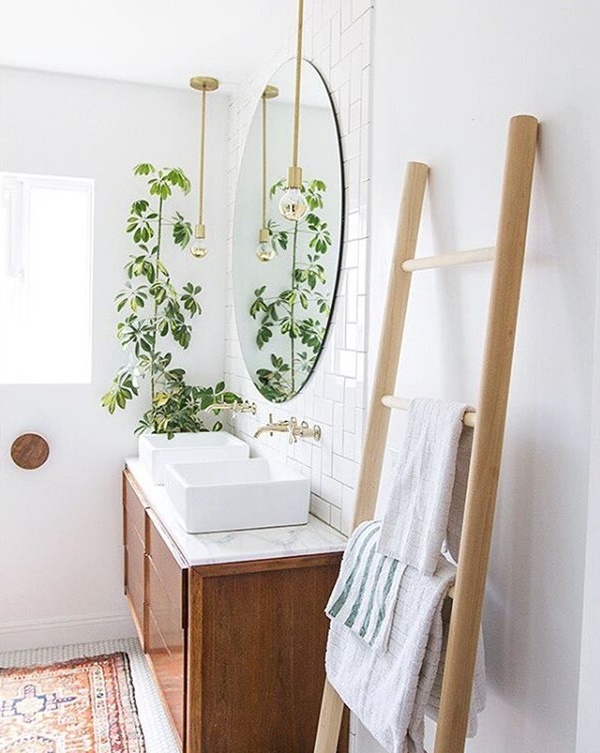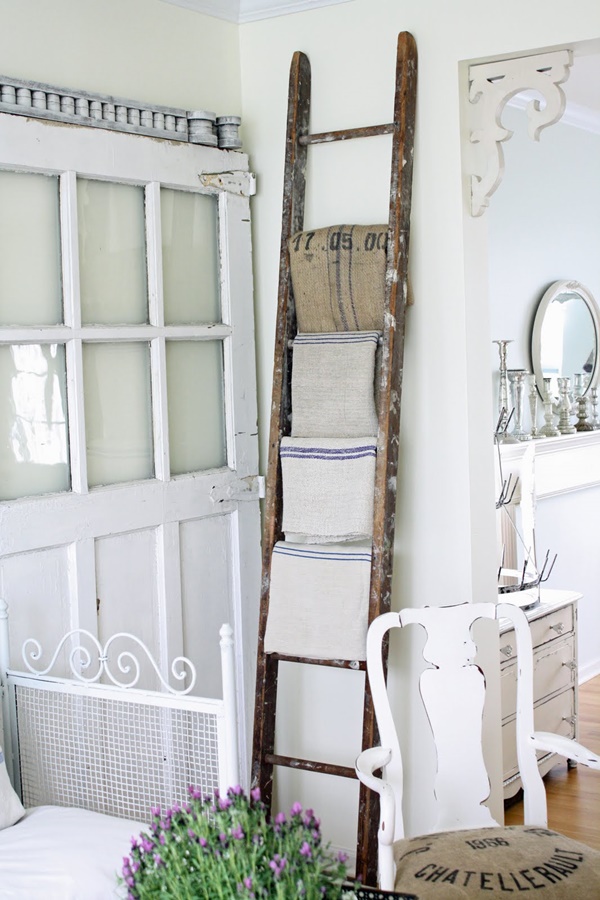 Isn't this the coolest Bathroom Decorating Ideas ever? Instead of hiding your towels in the closet why not hang them on a ladder which is so handy to use and you do not have to open and close the cabinet each time you need one of your linen. This towel stand is definitely something unique and will spice up an otherwise stark bathroom.
The Basket Cabinet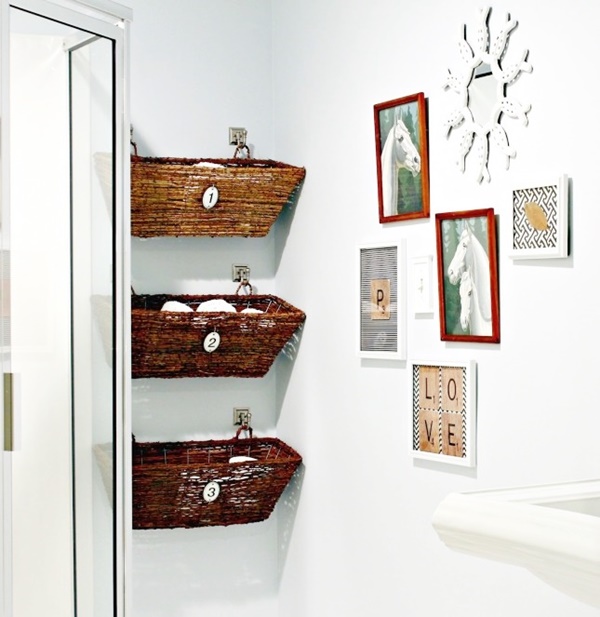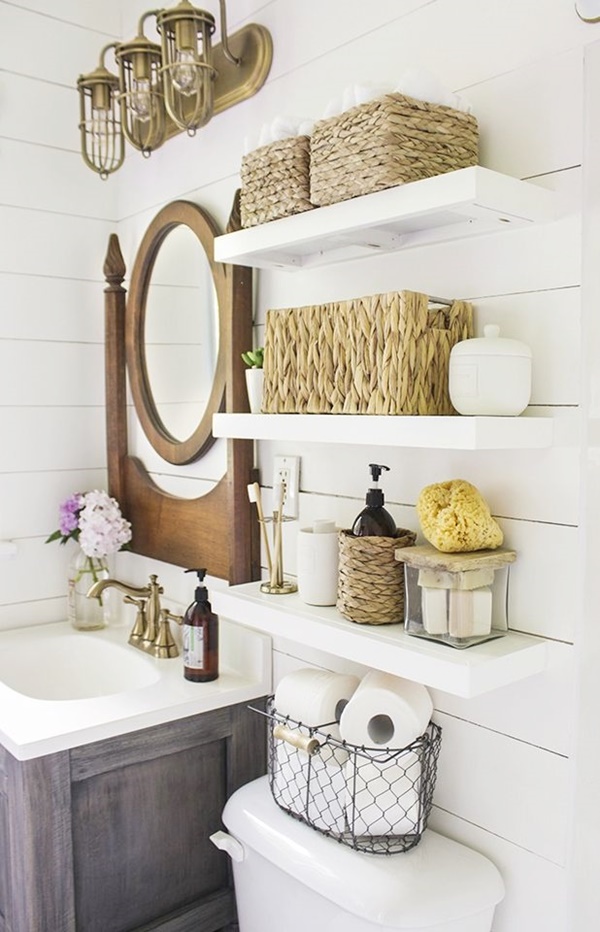 Are you a DIY lover? Well, then you will love this particular idea. If you have some baskets laying around idle in your house then it's time to utilize them for something useful. You just need to hang the baskets sideways to create shelves for towels and other stuff. Not only will this match with any interior perfectly but will take just 10 minutes to hand them up. No extra costs!
A Dash Of Greenery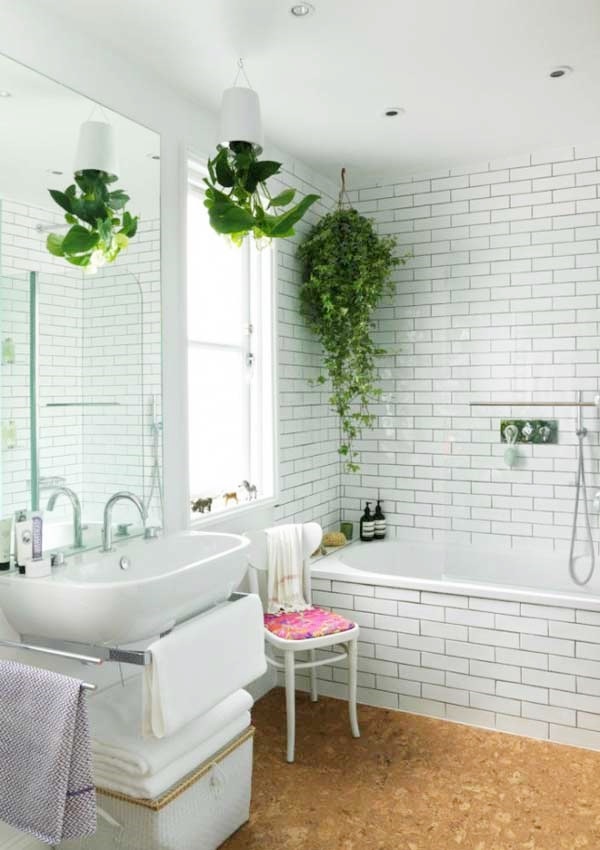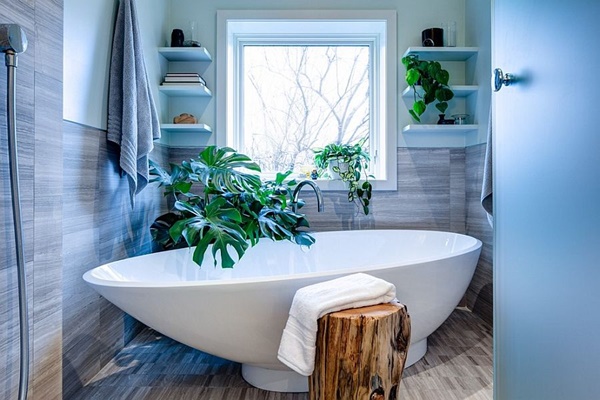 If you are thinking to find a pop of color then this is what you should go for. Green color has the power to instantly make a dull environment lively. Just get some fancy flowering plants and keep them in your bathroom or on the vanity shelf. It's a great way to make a dull bathroom fresh and breathe life into the washroom.
Candle Lit Bathroom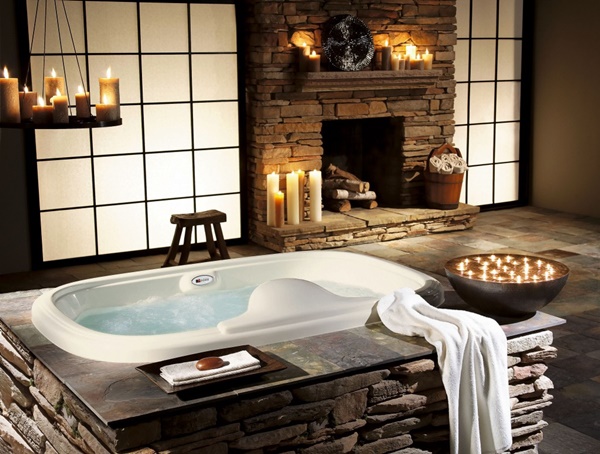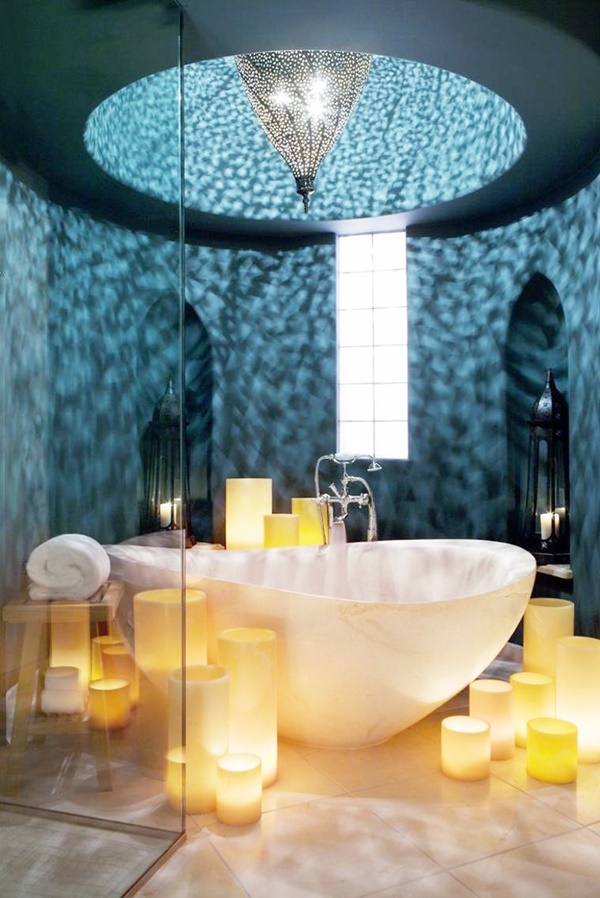 Imagine going home after a long tiring day at work and getting along aromatic bubble bath? Wouldn't it be wonderful? Then why not do it. Just pick out some of the amazing scented candles and place it in your favorite spots. Not only will these make a pleasing sight but will also be a staple piece for decoration.
It's always great to go in a well-designed bathroom. Now that you know how to enhance the looks of your bathroom and give it a stunning makeover, make the most of these Bathroom Decorating Ideas and we are sure any guest who comes in is sure to give you praises! For such an attractive looking bathroom.