Why tree? Well, tree itself represents the life-cycle and nurture as well. Moreover, it's something that you get inspired from always and most of the times; a tree is simple painting idea where you'd love to start from. Once you're sure about the painting niche or type of colors you want to use, it'd be easy for you to craft a masterpiece. So, gather your all imagination and creativity to craft amazing tree painting ideas.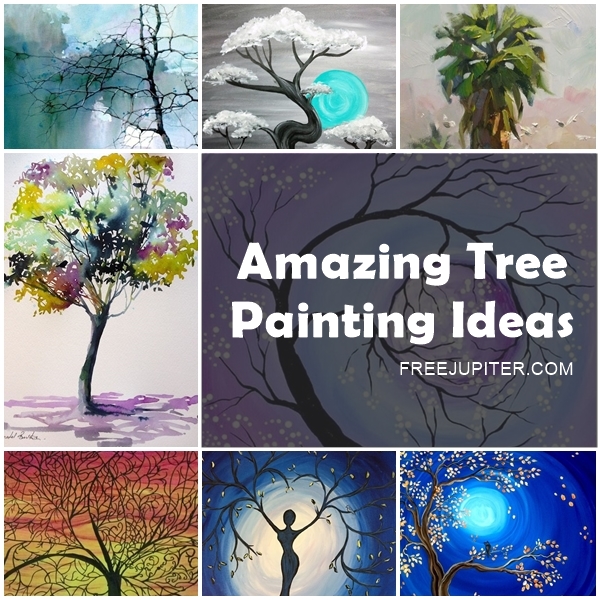 When you're about to start make sure you are undisturbed and in required space as there will be mess and colors on the floor and your hands. And you can start from making simple and easy painting since you're a beginner.
Amazing Tree Painting Ideas
Blue tree goddess: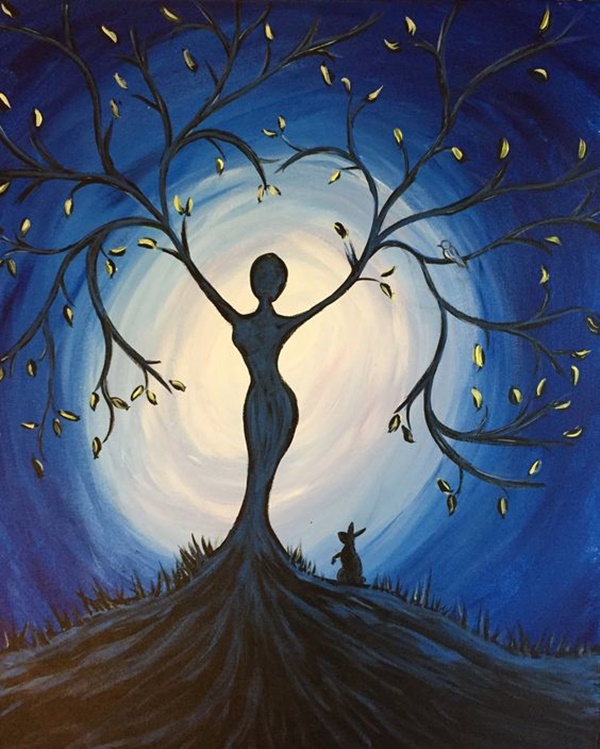 This heart-winning painting is the true example of amazing tree painting ideas. Now, with dark brown shade you can paint its spiral stem and roots which can be easily see. And, giving it a night look with the divine blue color and soothing green to the leaves will turn a normal tree into blue tree goddess.
Tree with full moon night: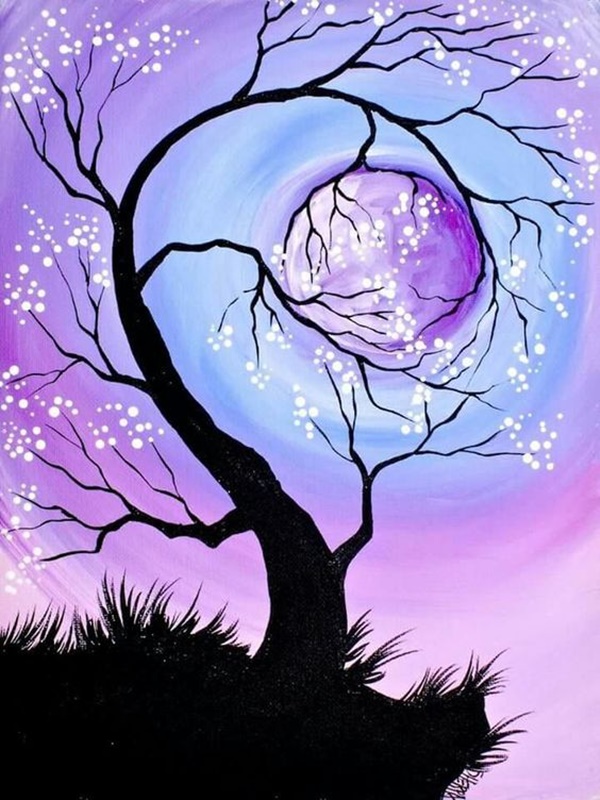 Just imagine about looking at the tree on full moon night facing towards the moon. Indeed, that'd look awesome and touching but you can't describe that specific scene in words to anyone. But, painting can do that better so is this masterpiece. With white base of moon keeping it calm yet shining along with the dark shade of tree is all you need to focus on.
Dark shades of tree: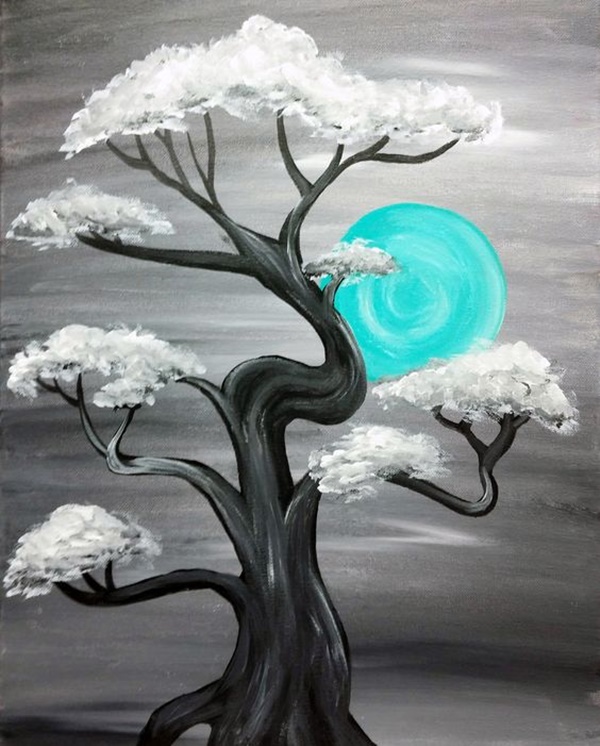 White leaves represent the freezing winter, well-shaped stem telling you its strength and blue moon symbolizes the romance within itself so is this complete portrait. Tip- paint moon and let it dry first as you'll need space and time to do the layering of leaves which is of white color and that could ruin the moon-color.
After making such paintings, you can place it in your living room to provide an artistic look to it. But for that, you must have to cut down the excessive sun light for better feel. And It's possible to cut down the amount of sun-light even without closing the window is to choose room darkening curtains. Such curtains comes in different material with several designs to match up with your interior decor.

Autumn tree: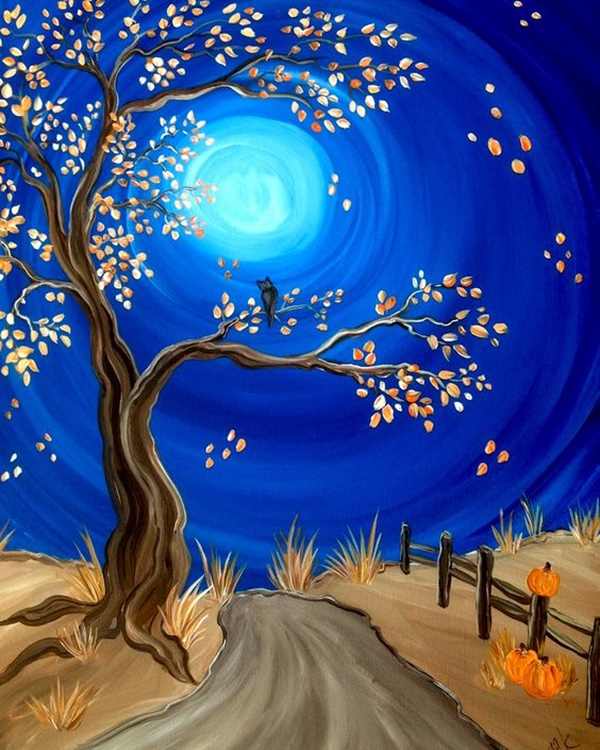 Have you ever been to road trip when you drive alone looking outside the window and you get to see an owl sitting on a branch of tree looking at you? Horrible yet goose-bump giving moment it would be. Now, gather all your acrylic colors and pour down the imaginative perspective and art on canvas to live that moment.
Tree with hammock: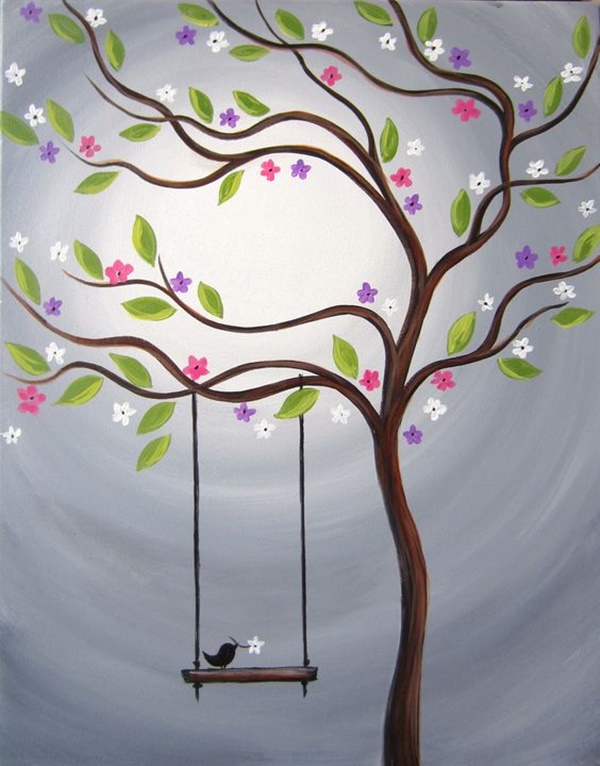 Start with off-white color as a base and then you can keep it round to make the sun. Draw tree with slim and wavy stem with charming green leaves and pink flowers as well. When you're done with hammock, make sure to draw a little bird sitting over it. Consider this one art piece as it's one of the easiest art-work among amazing tree painting ideas.
Tree finger painting: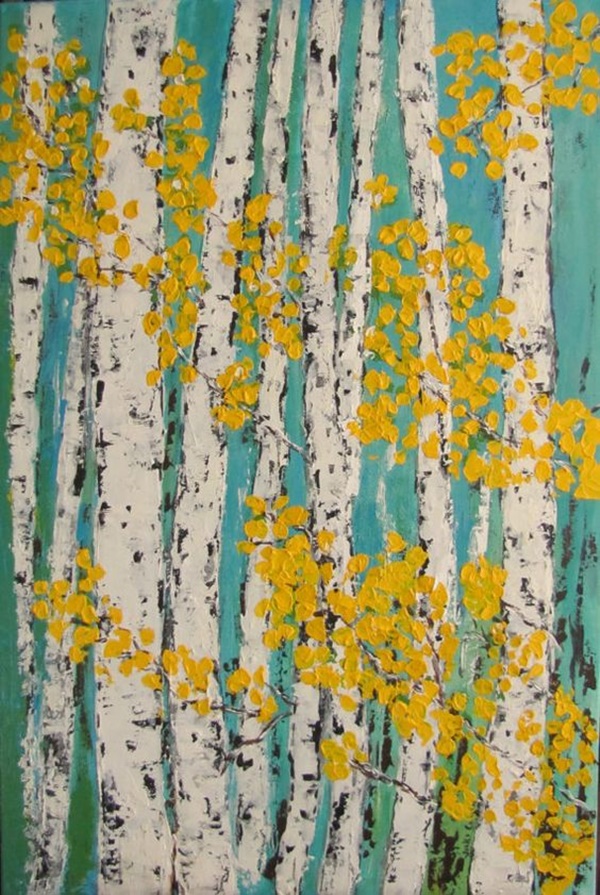 Don't want to use brushes? It's totally fine as when you can use fingers. Moreover, finger painting is something that can give your art-work a raw touch. Draw white stems as much as you can or you want, depends on the space you get on sheet or canvas. Now, paint the leaves with pale yellow color with thumbs and fingers keeping in mind the base color.
Amazing palm tree painting: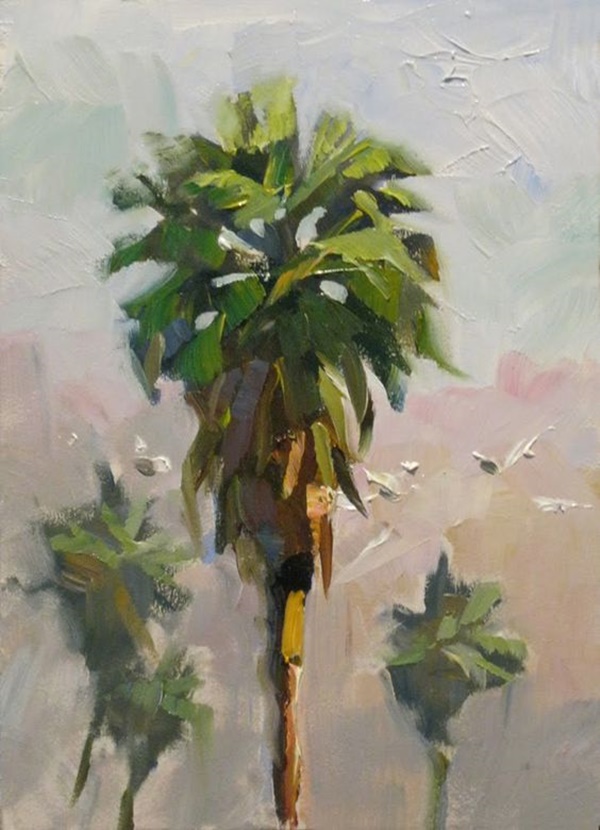 Landscape paintings are truly an inspiration for all artists around the world. And, palm tree painting is your thing when you're seeking amazing tree painting ideas. Light shade of brown to make the stem and dark is best for leaves along with pale yellow to symbolize the dead leaves.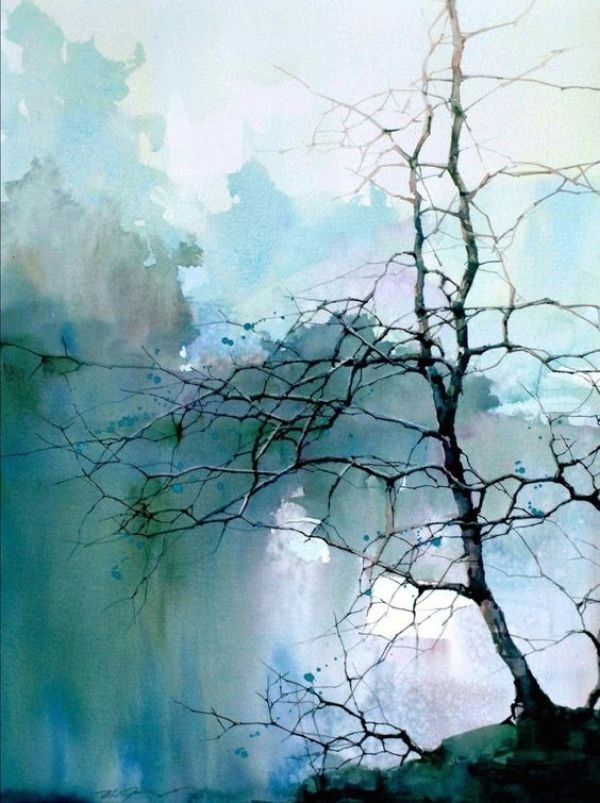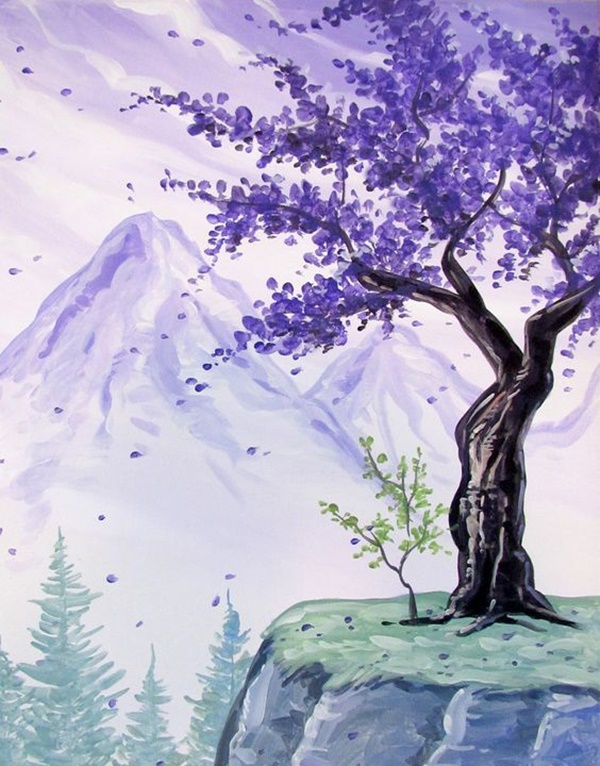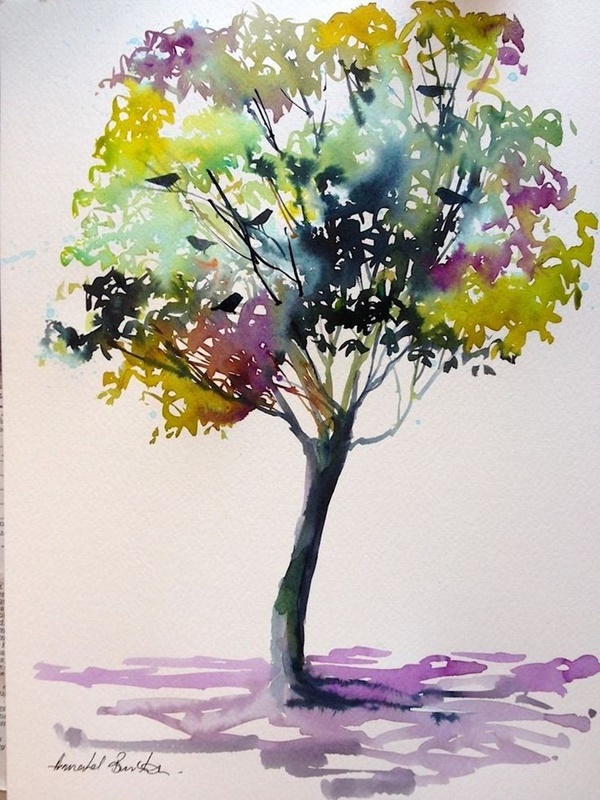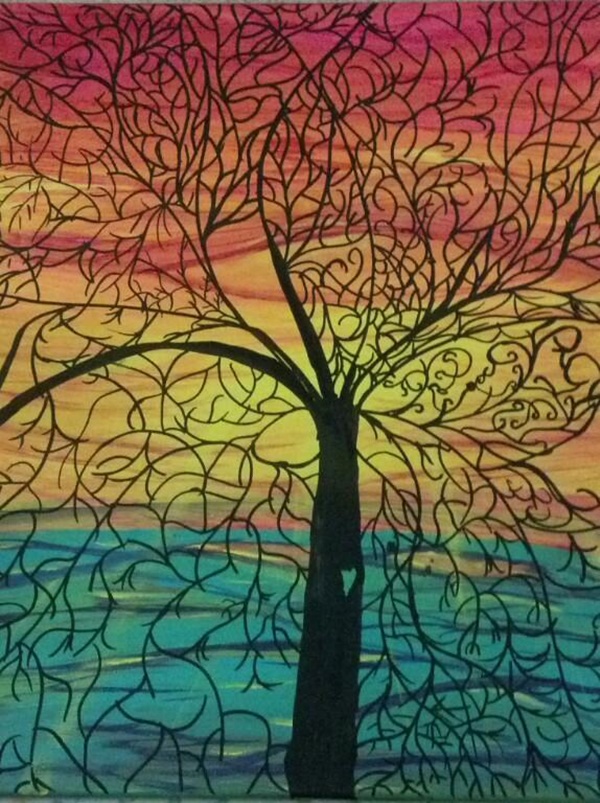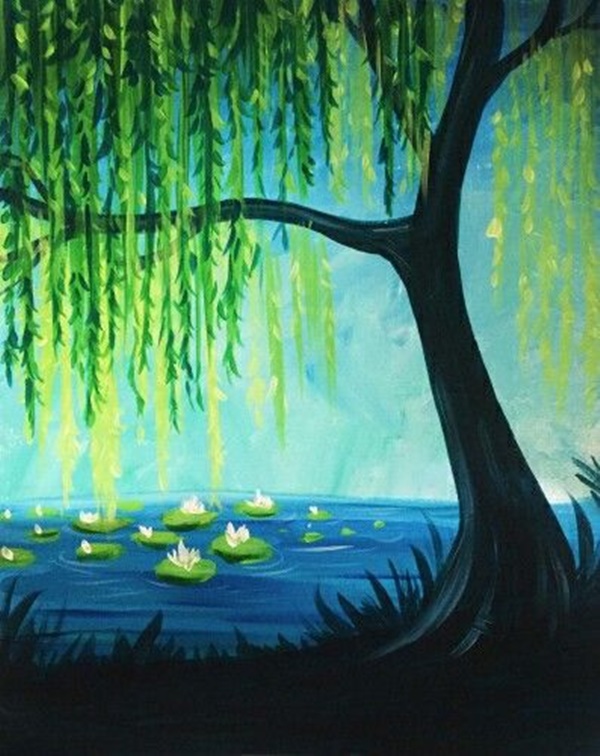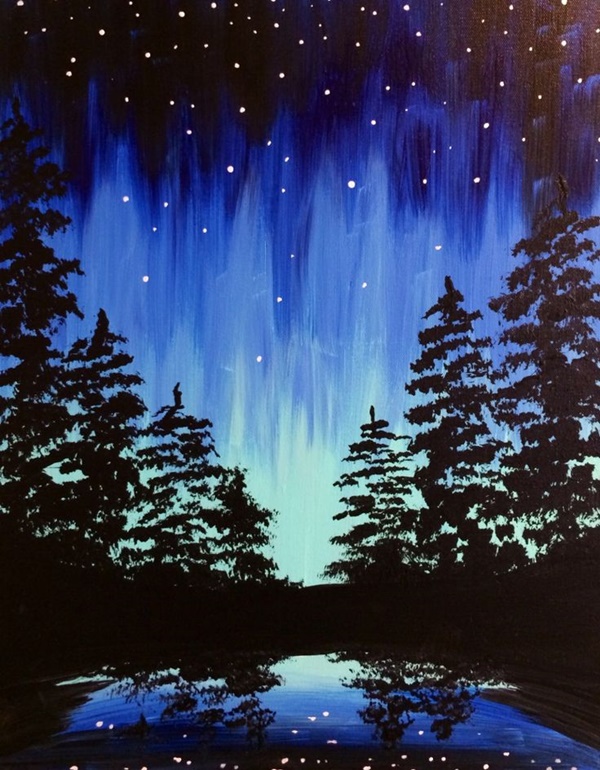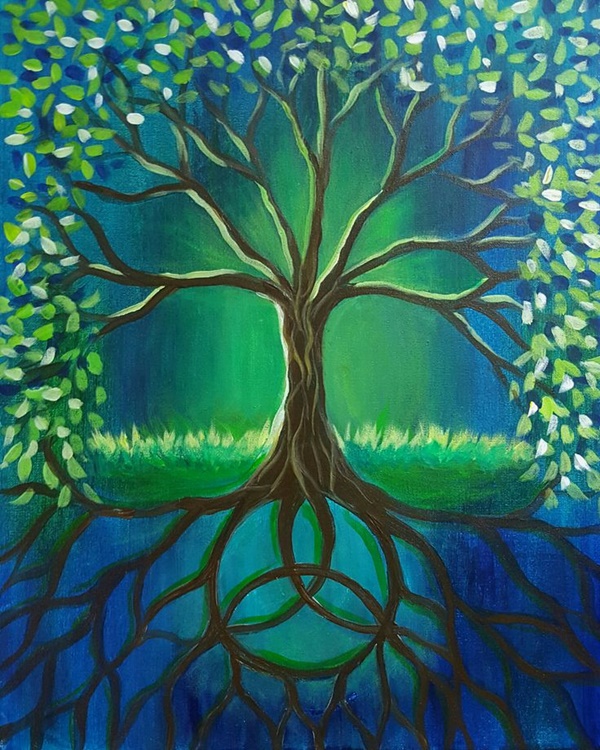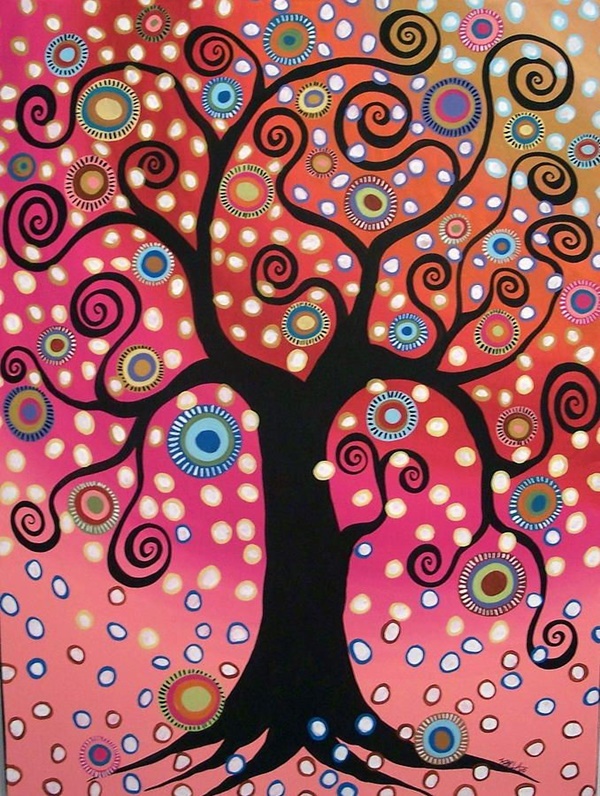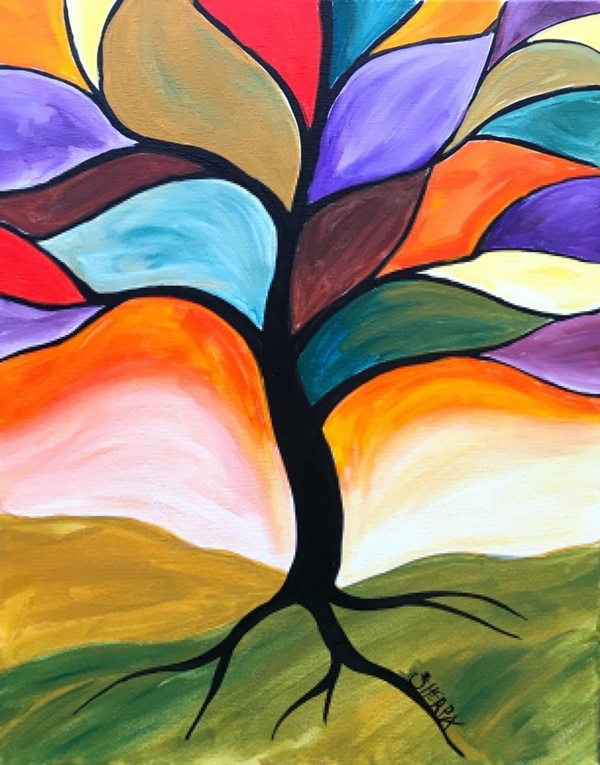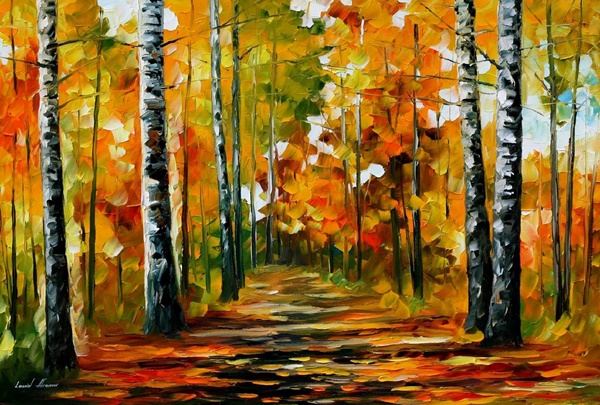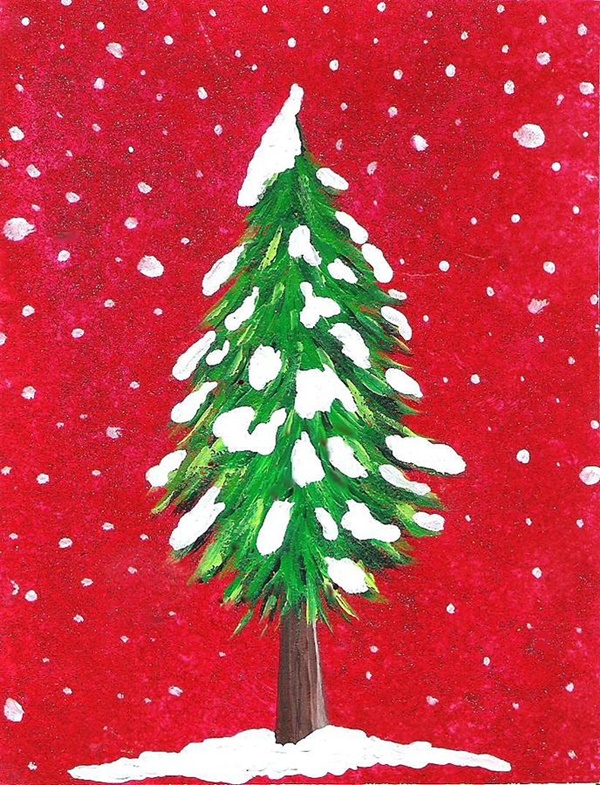 Now, these aforesaid amazing tree painting ideas can bring you the required inspiration. And you can share your art-work with us in comment section plus feedback about this post. Do share this post with your friends and fans as well.